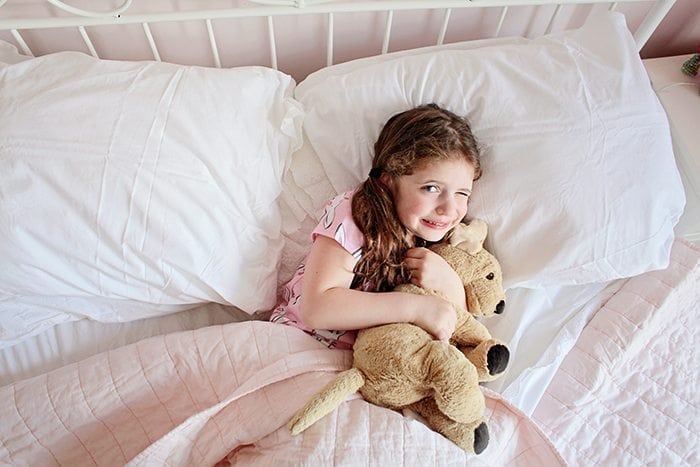 Spring is quickly approaching but before we can tiptoe through the tulips, we need to survive daylight savings with kids.
As a parent you might not be used to getting a lot of sleep. While I hear there are mythical children out there that do sleep for their parents, I believe they are about as rare as a picky 3-year-old eating chicken that's not a nugget.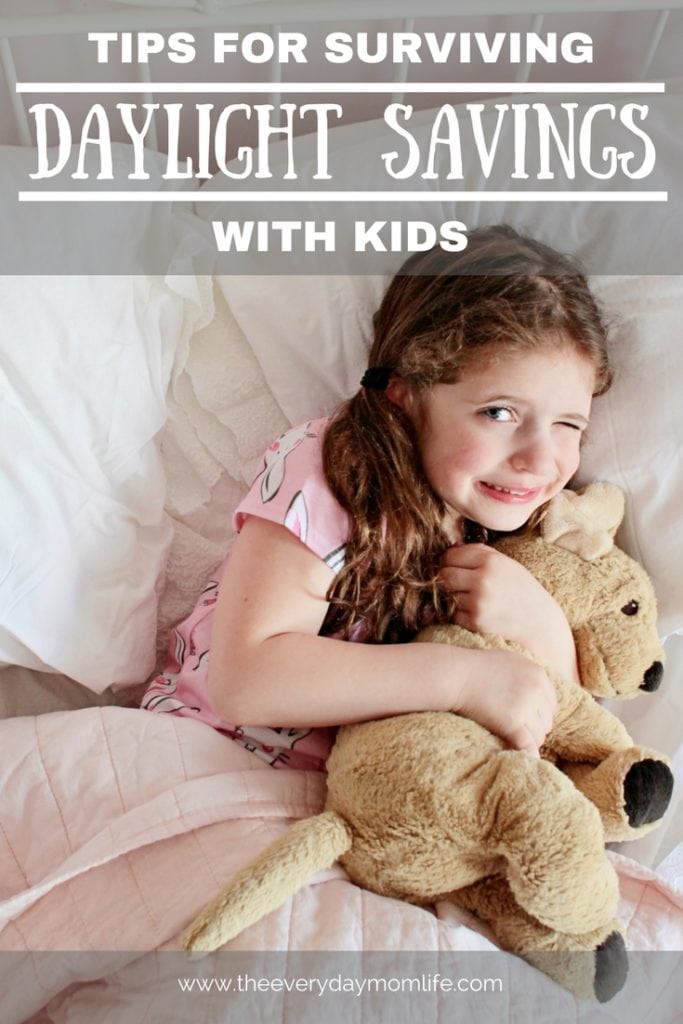 With young kids it's often poor sleep, night terrors and nightmares that keep them from having sweet dreams. With older kids it can be school, friend stress or too many actives that keep them up at night.
Add a time change to that and life can get rough.
No matter if you're springing forward or falling back, time changes are difficult. Just that one, little hour seems to throw off life just enough to heighten the crazy in every home.
So put on an extra pot of coffee, do some deep breathing and grab these tips from the experts on how to make it through the time change weekend and following week.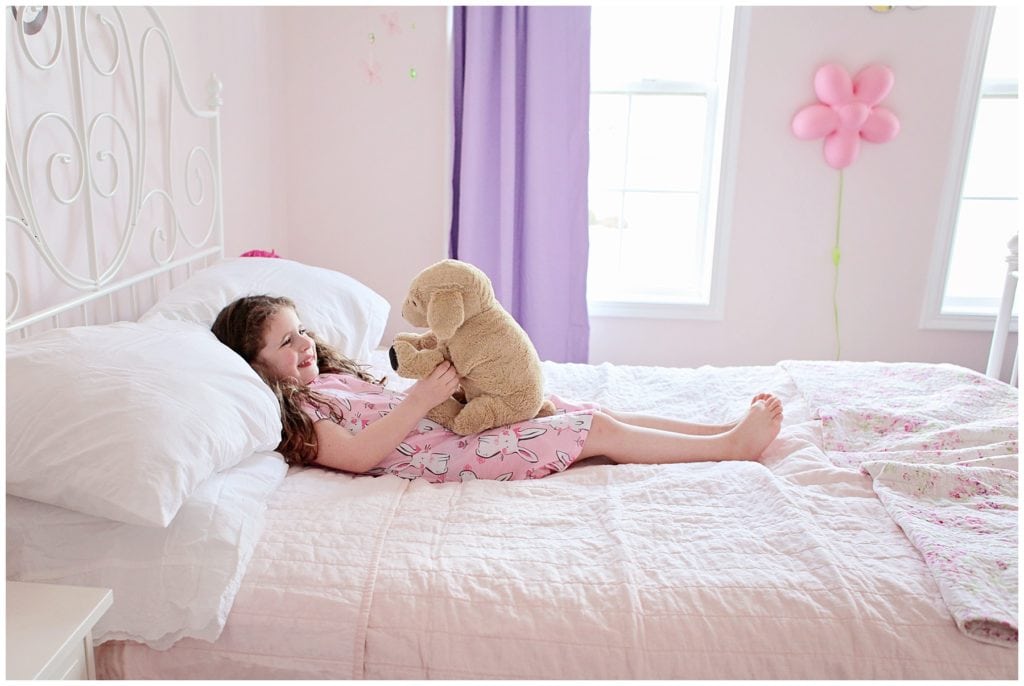 Let them stay up later the night before
One tactic for helping kids adjust to daylight savings time is to just bite the bullet and let them stay up late.
This may work better with older children who already have a solid, decent sleep scheduled. However, it might not be the best approach for younger kids who are often more impacted by daylight savings changes.
However, even moving their bedtime just a half hour later can make a difference said Dr. Craig Canapari, the Director of the Pediatric Sleep Center at Yale in an interview with NPR.
"So, when we change the clocks, actually the internal clock doesn't change," Canapari said. "To give an example, my younger son, who's six, goes to bed at 8 p.m. and gets up around 6:30 a.m. in the morning. What we're going to do is just move his bedtime to 8:30 p.m."
Start taking baby steps
A few days before the time change (the Thursday or Friday before) start moving bedtime later by 10 or 15 minutes each night. Mary Ellen Wells, the director of the Neurodiagnostic and Sleep Science Program at the University of North Carolina's School of Medicine, said in an interview with P&G Everyday that shifting bedtimes each night can help kids slowly adjust to the new sleep time. She describes this as a "break-in" time and says it will help bodies to "begin adjusting."
Clinical phycologist Ben Michaelis, PhD agrees and said that a gradual approach is "the best approach for getting children to adjust to the time change."




Get outdoors and play
Spend some time basking in the sun, especially in the morning. Wells said it will help with time change too.
"It has amazing positive effects on regulating sleep/wake cycles," she said.
Additionally, physical activity outside will help with the transition too, says pediatric psychologist Dawn Dore-Stites, Ph.D. who is also a member of the pediatric sleep disorders team at C.S. Mott Children's Hospital.
Doing this late in the afternoon can be particularly helpful. If you can't get outside, she suggests some indoor ideas to help use up their energy.
"You can work physical activity into a variety of traditional household game," she said in an interview with Proctor & Gamble. "Even if you're playing tag in the basement before supper, that extra energy exertion can help."
Take charge of the lights
The light will be a big factor in getting your kids to adjust to the time change. The body naturally releases melatonin, which controls the body's circadian rhythm, when it gets darker out. Daylight savings, in particular springing forward, will impact this because it's lighter out later. According to the National Sleep Foundation, you should turn off all electronics at least 30 minutes before bed and make it as dark as possible. Blackout shades will help here.
In the morning you want to make sure it is as light as possible. You may even have to turn on all the lights, recommends Daniel Lewin, Ph.D., associate director of sleep medicine at Children's National Health System in Washington D.C.
When you fall back make sure that kids are exposed to more light in the evening by keeping lights in the house on and keep it darker in the morning, or they'll be up with the sun.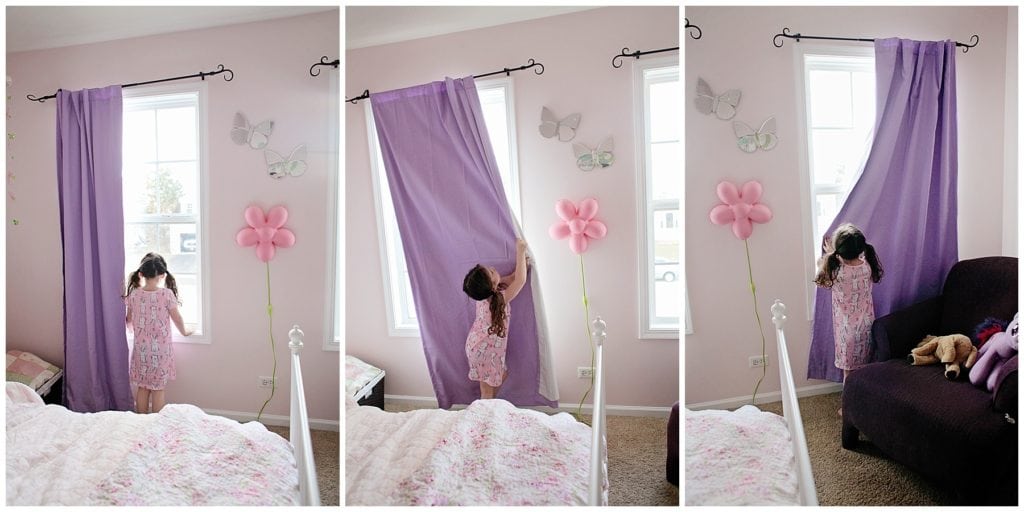 Make them cozy
Mattresses get your kids (and you) through the night and carry everyone off to dreamland. Make sure they're a good place for your kids to nestle into. According to the Better Sleep Council when mattresses get old they no longer meet your family's sleep needs.
We had an issue with my daughter and her mattress, which I bought from a furniture store. It was an awful and uncomfortable mattress to sleep on. Something about it just felt wrong, the fabric felt cheap and unnatural and she was constantly waking up.
Since it was newer, we didn't have the money to buy her another one. However, when we received an organic, wool mattress topper from The Futon Shop we really solved a lot of our problems with her bed.
Not only is the mattress topper incredibly comfortable but it was also equally cozy and supportive. It's 2 inches of 100% organic wool wrapped in a material that is handcrafted and made with 100% certified organic ingredients. It's a dream to sleep on and so comfortable! It really made her whole sleeping and going to sleep experience better.
We have used it on her bed, but you can also use it on a futon.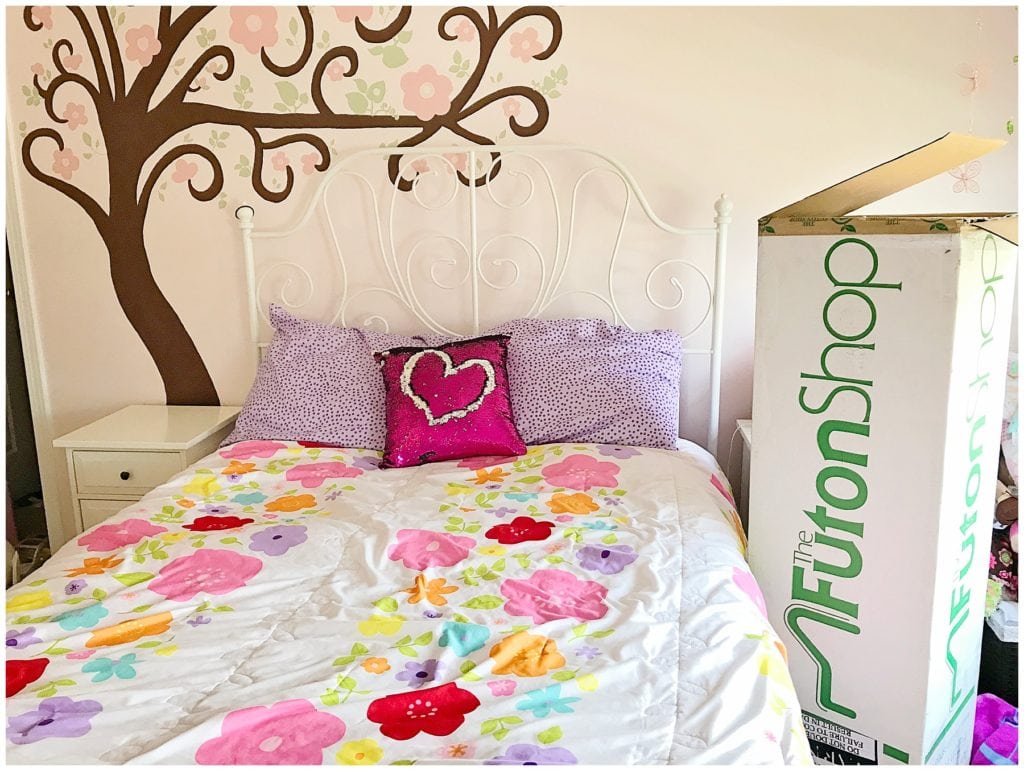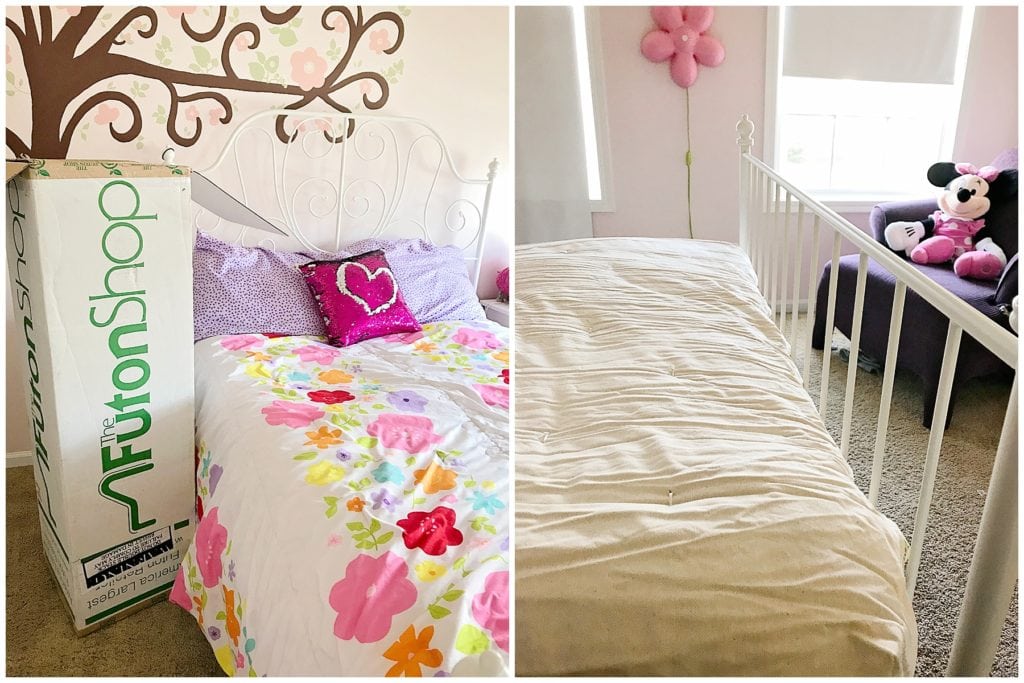 Our mattress topper is rated soft and is chemical free, which is great since the original mattress was not at all soft and the fabric felt overly-processed.
This mattress not only made it easier for her and us to fall asleep (because we often lay in bed with her until she is asleep), but she also slept better on it – more soundly and was waking up less. That's exactly the kind of comfort you want for daylight savings time.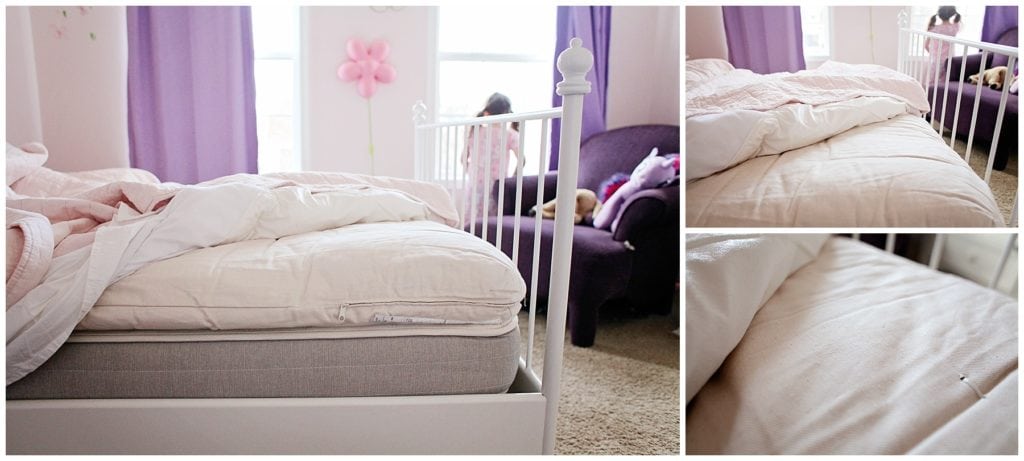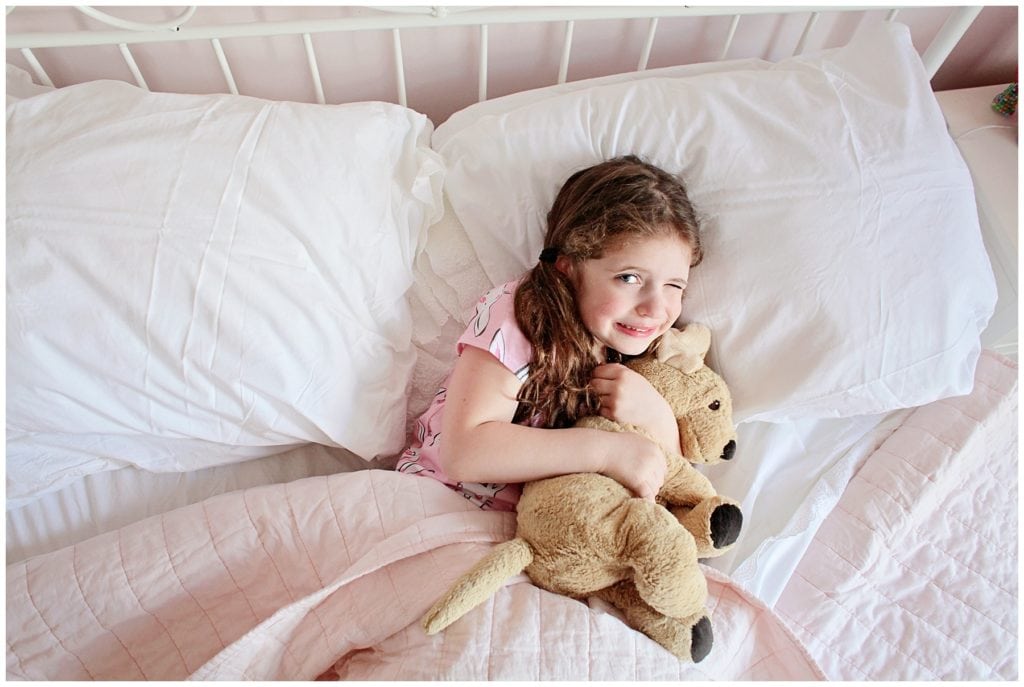 Check out the other natural products you can grab at The Futon Shop. They sell futon mattresses AND regular bed mattresses made from organic wool and certified cotton. The even sell crib mattresses! Click here for more.
Adequate sleeping the days before
Even before the time changes, make sure your kid is sleeping like a baby. (Whomever came up with that saying clearly never had a baby.) Dr. Lewin explained in an interview with Parents that sleep begets sleep.
"So going into daylight saving time well-rested will greatly help your child because he won't be cranky and overtired, which can make falling asleep even harder," he said.




Don't underestimate the impact
Research from the Better Sleep Council shows that 61 percent of Americans feel the impact of a lost or gained hour. About 39 percent of people report that they are in a worse mood the week following a time change. This may all be heightened in children.
"Even though an hour may not feel like much to you, it can have a big impact on your little one's mood and behavior," Michaelis said.
So…
Be sympathetic
In the days after the time change, be a little more patient with your child as their bodies adjust. They might have a few more tantrums and you might need a bit more coffee, but everyone will survive.
For more mom tips, click here.