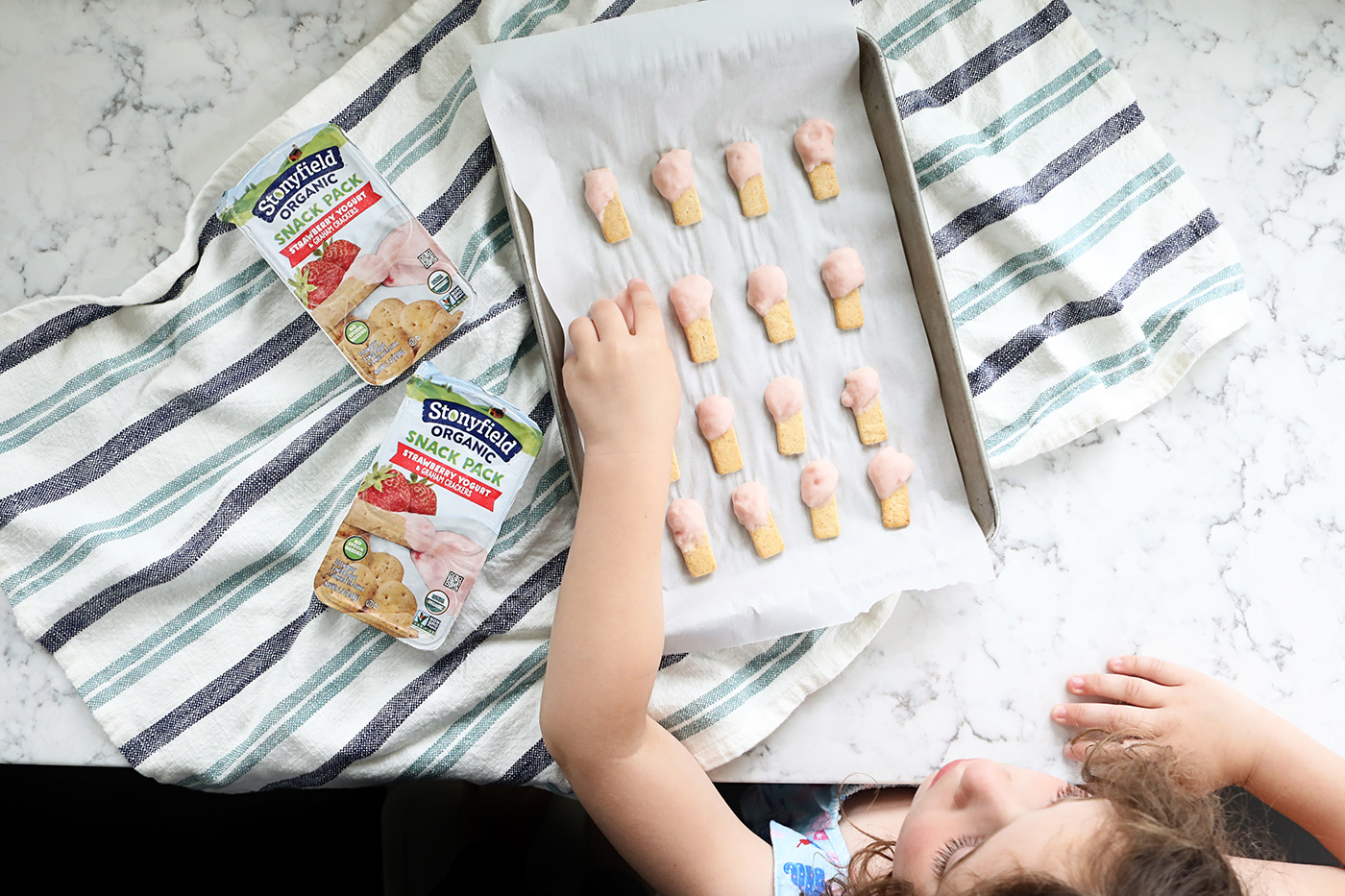 When you think about organic food, you're probably think about vegetables, fruit and maybe your meats. You might have even seen the Dirty Dozen list or even the Clean Fifteen. But do you ever think about your dairy products?
June is National Dairy Month and in partnership with Stonyfield Organic, I thought it was the perfect time to explain more about organic dairy. After a trip to the Stonyfield Organic dairy farms last fall, I never looked back and have been buying organic dairy for my family ever since.
Before we begin, I want to add that no one in my family has lactose issues or intolerance issues, if your family does then you do you. However, Stonyfield also offers soy yogurt and non-dairy fruit and vegetable pouches that are both vegan certified.
Also, my family drinks and uses whole milk products. We have since the kids were babies because whole milk has the most naturally occurring vitamin content.
Here's why we now and ALWAYS pick organic dairy.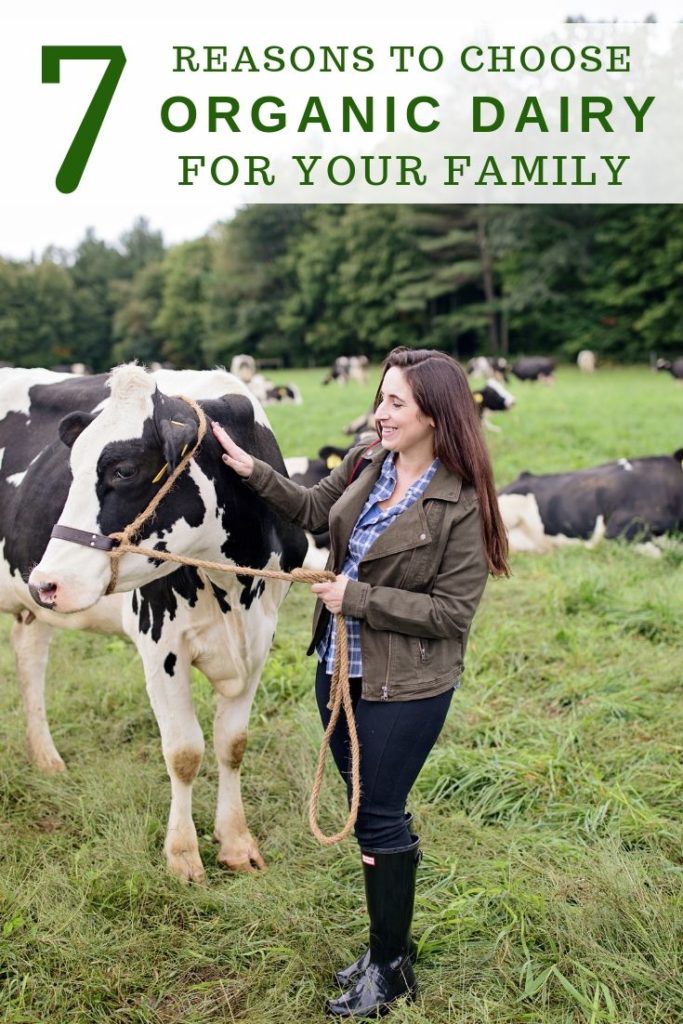 The ingredient list is short
Before I started buying organic dairy, I seldomly looked at the ingredient labels on any dairy products. I was more focused on what's in my dry-packaged goods. For some reason, dairy seemed different. In reality, it's not.
For milk especially it often has only one ingredient and all the sweetness in it is naturally occurring. There aren't any added sugar – natural or manufactured – added in.  In fact, Stonyfield Organic's milk has just two ingredients and I bet you can pronounce them both:
Organic Grade A Milk
Vitamin D

A similar short ingredient list is also seen in the organic yogurt category. This is from Stonyfield Organics Whole Milk Yogurt with Probiotics (my personal fav of their organic yogurt).

And if you're a fat free yogurt lover, here's what's included.

If you've swapped out your milk for another milk-like product, I would encourage you to look at the ingredient list on those products too and not just listen to the buzz in the influencer world. The list of ingredients on milk wannabe products is usually long.
The claims they make are usually because they fortify them with nutrients that are eliminated during the seeping process, which is needed because you can't actually "milk" an almond or a pea. Greg Focker told us so.
(Also, nothing that comes from a pea or an almond will actually be white so I would imagine some sort of bleaching is happening in the process to create the pretend milk products.)
Antibiotics and no artificial growth hormones
On some conventional dairy farms, cows are given growth hormones to help them produce more milk. They are given antibiotics regularly for different needs and don't always get the wide-open spaces you might think about when you imagine a dairy farm.
However, according to Stonyfield, cows are similar to humans and they need room to roam, exercise and a healthy diet to produce the best milk. Organic dairy, DOES NOT include use of artificial growth hormones.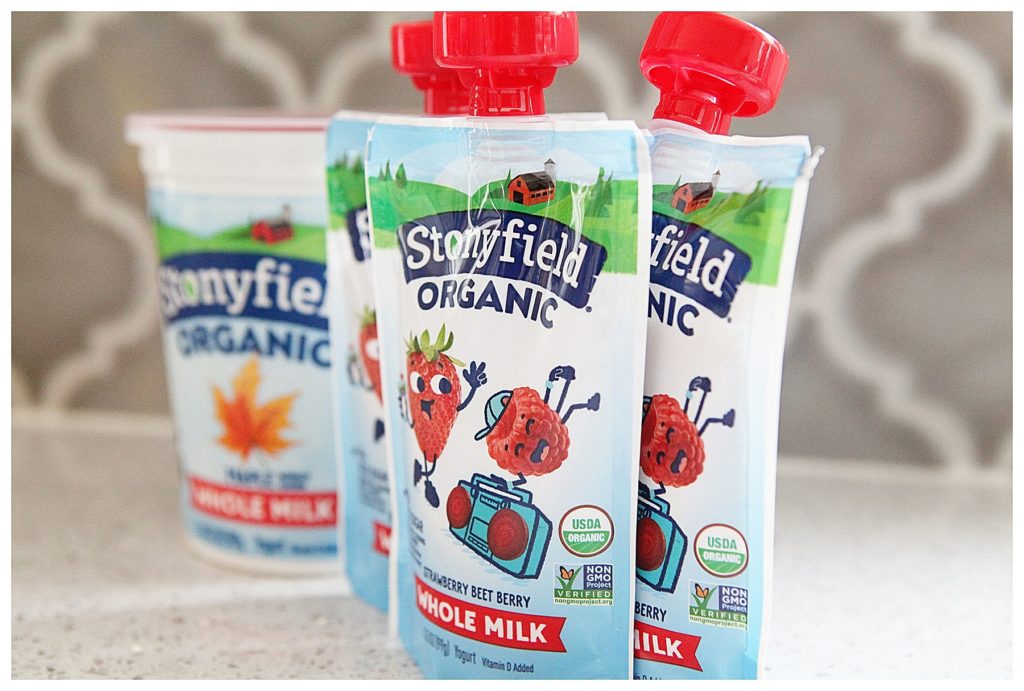 Stonyfield cows specifically have biodiverse, forage-based diets, which improves their immune system and makes antibiotics unnecessary. They have as many days as they can outside. In fact, all USDA certified organic dairy products come from cows that are pasture-raised. The organic standard requires all organic dairy cows to get 30% of their Dry Matter Intake from pasture, and actively graze at least 120 days a year.
If a cow does get sick, organic farmers will try a variety of natural treatments. If nothing works and the cow's life is endangered, then the farmers will use an antibiotic. However, those cows are then no longer considered organic and can't be used to supply organic milk.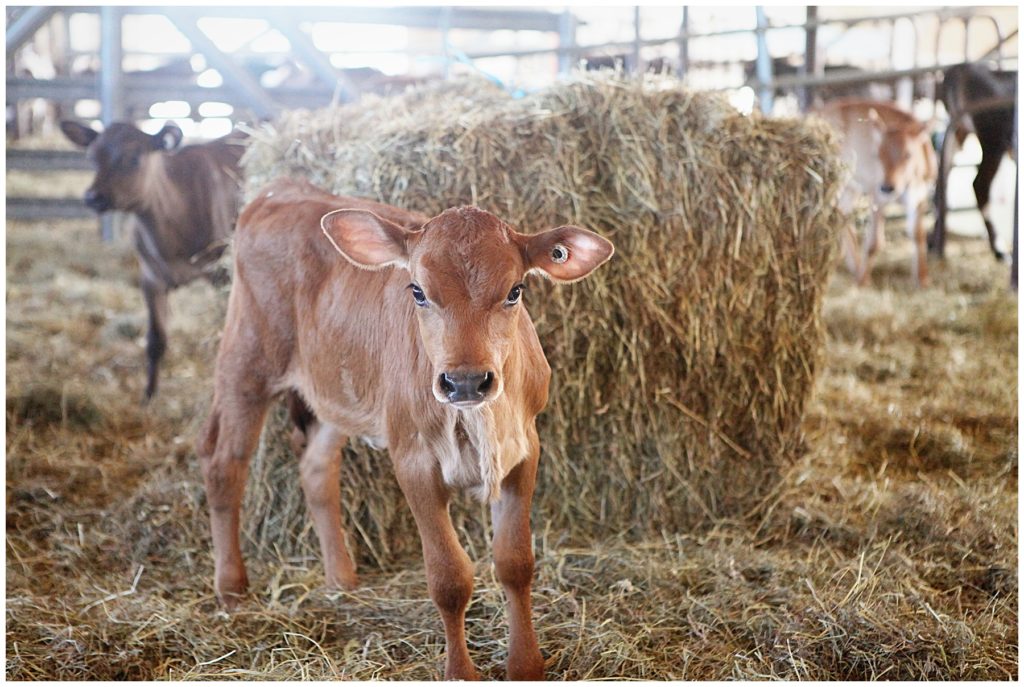 No pesticides
Organic farms use 100 percent organic feeds for their dairy cows. Pesticides are considered to be harmful to people and animals.
A study released this week compared organic milk with non-organic milk and found that samples of conventional, non-organic milk tested positive for certain low, chronic levels of pesticides, illegal antibiotics and growth hormones.
Since all of these things are allow (with the exception of the illegal antibiotics. No idea what that's about.), it should not surprise you that they're in your regular milk.
The organic counterparts tested at much lower rates or were non-existent.
"…[N]ot all milk is created equal, as this study demonstrates," said Jessica Shade, director of science programs for The Organic Center, a non-profit research organization that funded the study. "This study finds that the presence of antibiotics and pesticides in conventional milk is much more prevalent and pervasive than previously thought."
You can read more here or find the full study published in the journal Public Health Nutrition here.
Basically, pesticide free farming makes for happier bees, happier animals and better food for us.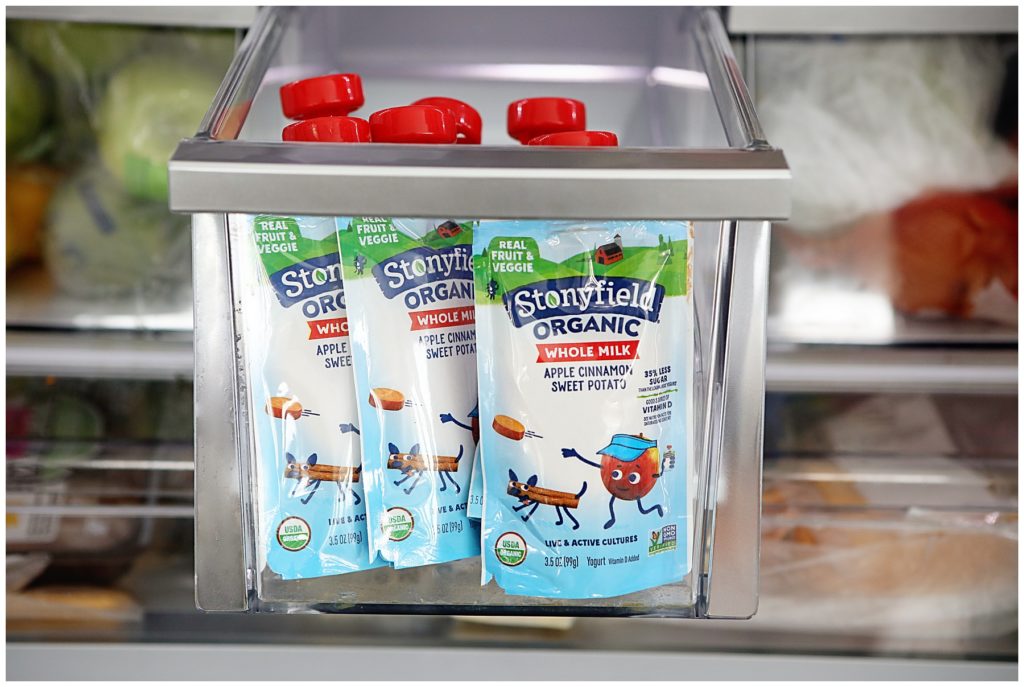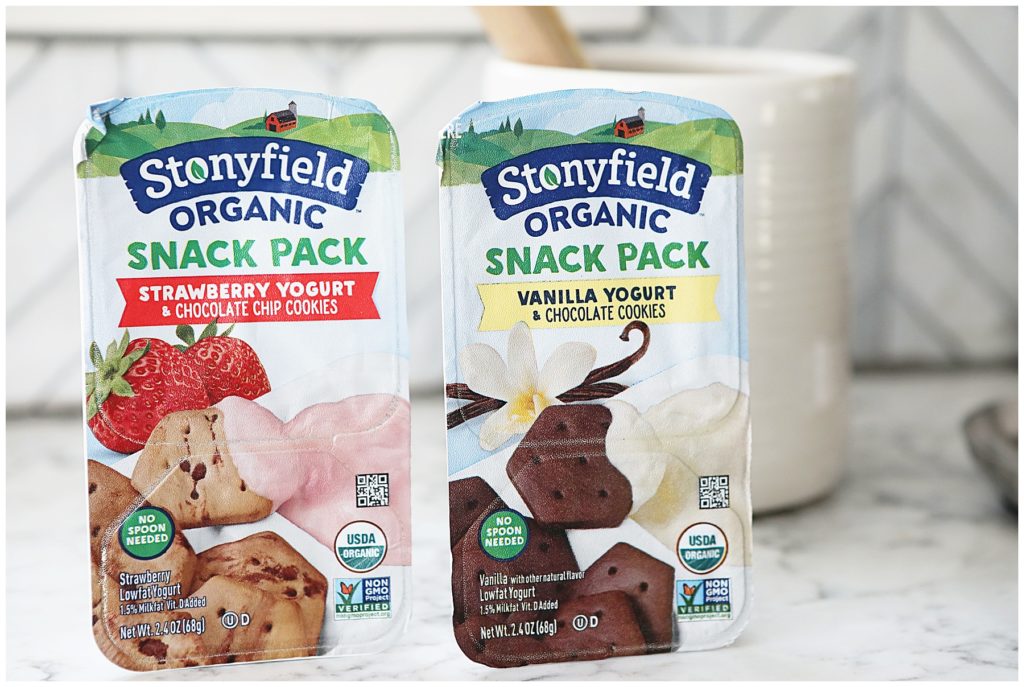 No GMOs
GMOs are genetically modified organisms, which means that the product or the ingredients in the product has been modified in a lab to favor certain features. This is in contrast to the natural, cross-breeding and pollination done for centuries on farms.
In the dairy industry, you would find GMOs in the cows' feed such as corn, hay and alfalfa.
However, organic cows eat organic food. USDA standards prohibit organic food from being genetically modified or including genetically modified ingredients.
GMOs have led to an increased in the use of toxic pesticides because the crops have been engineered to tolerate pesticides.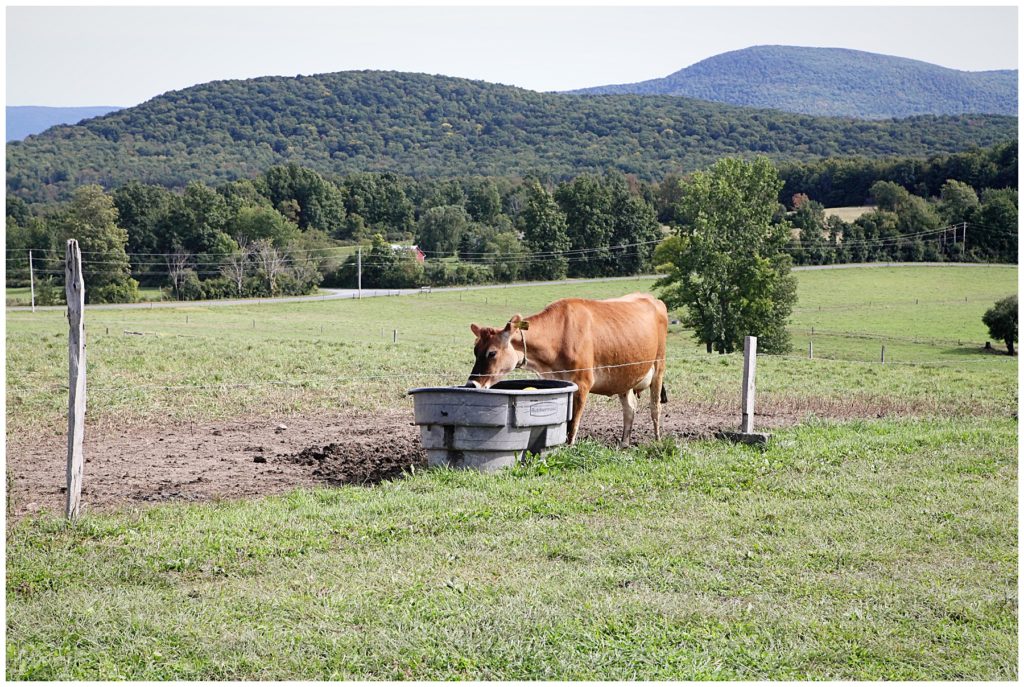 Humane animal care
In 2009 the National Milk Producers Federation started an organization called the National Dairy FARM Program. This program asked dairy farmers to adhere to a certain set of management best practices for animal care and conducts an audit of each farm in the program every three years to make sure the principles are being followed.
The USDA's National Organic Standards also designates how a dairy cow should be treated. They must have access to the outdoors.
At least 120 days per year must be spent grazing.
Living space needs to include fresh and dry bedding, suitable temperatures with proper ventilation, an opportunity to exercise (be at pasture) and a reduced risk for injury.
No use of antibiotics unless the cow's life is at stake. And then the cow is no longer viable as an organic cow.
Zero use of growth hormones
Stonyfield farmers meet all those criteria to produce happy cows.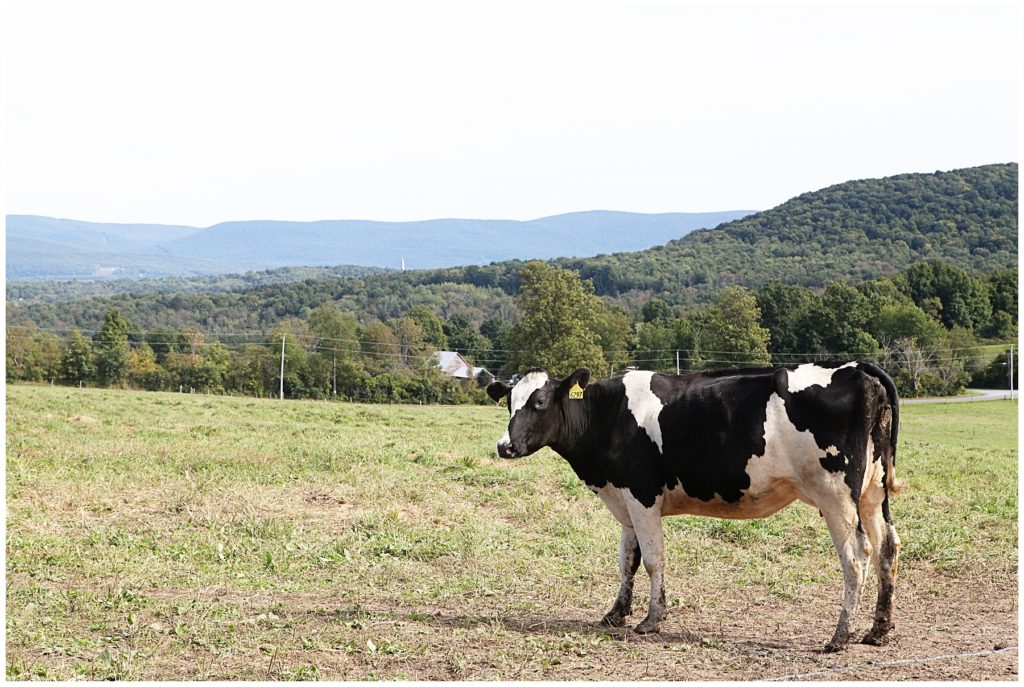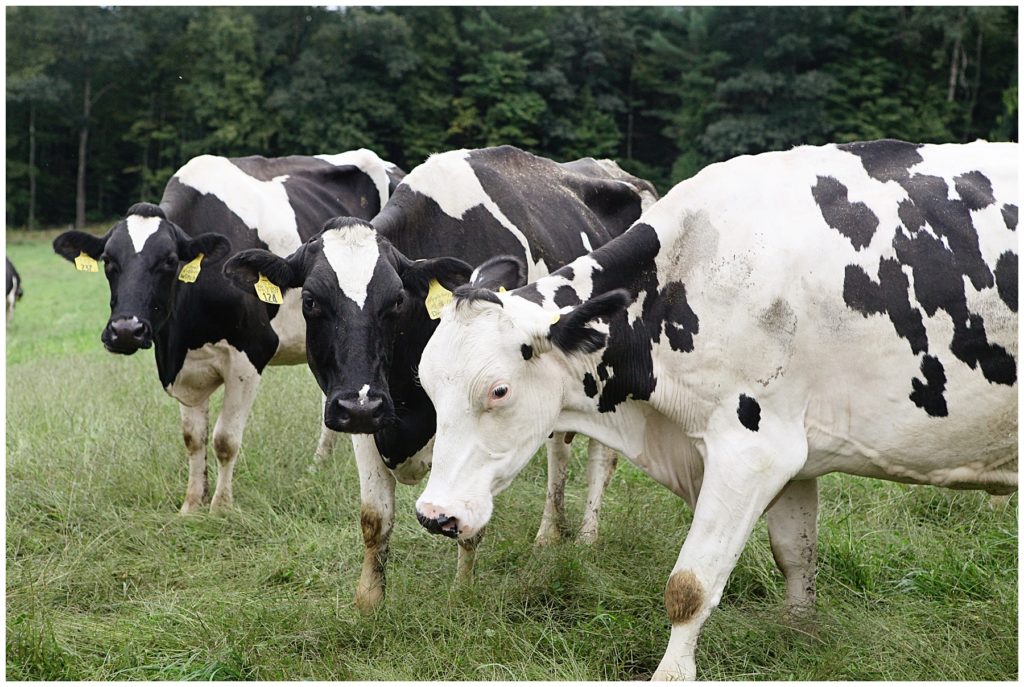 Helps support small farmers
You may have heard this already, but there is a crisis going on in the dairy industry. Milk prices are falling and family-owned dairy farms are being forced to close up shop. Organic dairy farms have been fairing better than conventional farmers because organic milk prices are more stable than conventional milk process.
Many of the organic dairy farms are small, including the ones that produce the milk for the Stonyfield Organic products. In fact, they've partnered with Wolfe's Neck Center for Agriculture and the Environment in Maine to produce an organic dairy training program. This can help conventional farmers make the transition from conventional dairy farming to organic dairy farming.
Buying organic dairy helps support these small farms and a fairer and more stable agricultural market. You're supporting families that have worked hard – usually over generations – to provide delicious and healthy products that are good for you and your family. With your help, these farms have a chance to continue their traditions and livelihoods for years to come.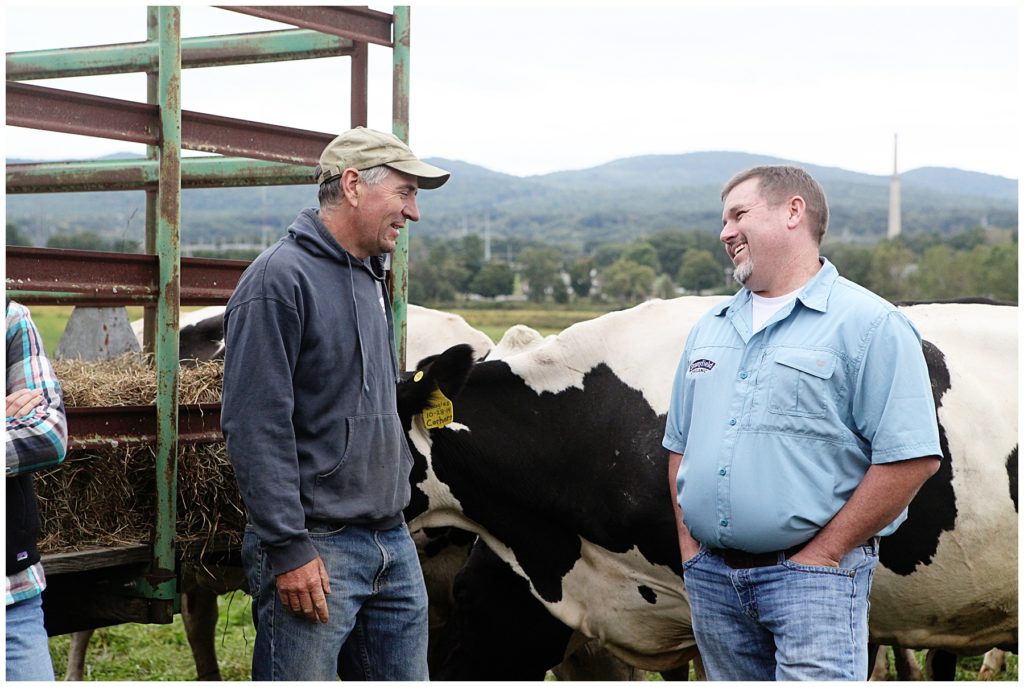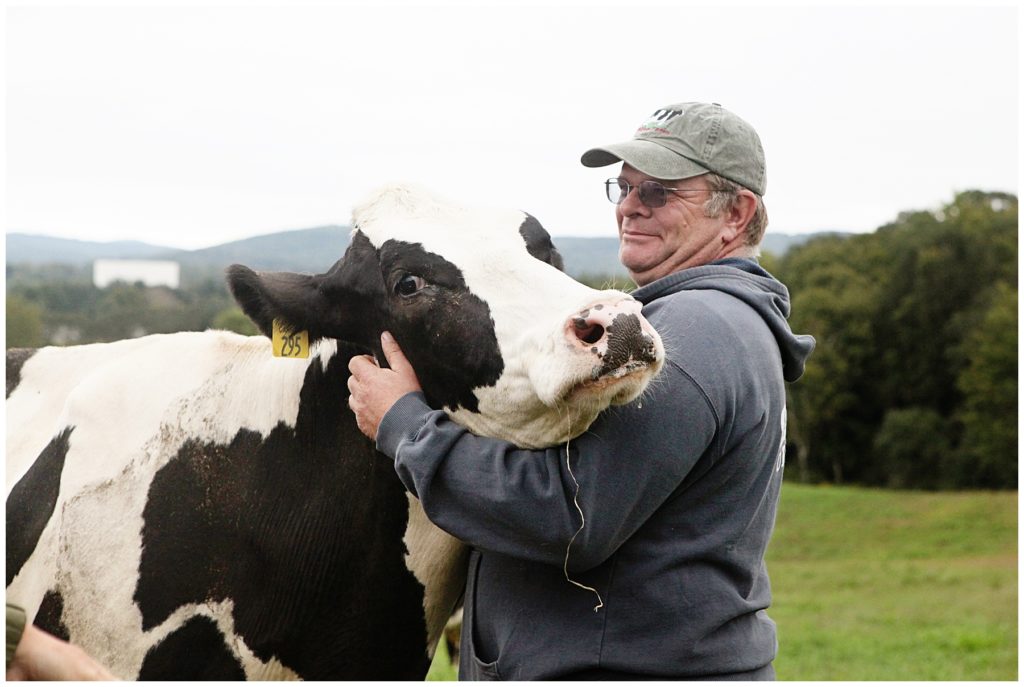 Better for the planet
Since organic farming doesn't use pesticides that pollute the environment, it's better for the planet. For instance, in just one year alone, Stonyfield keeps 185,000 of toxic pesticides out of the land, air and water.
Bonus Recipe!
Since it is summer and my kids have all things swimming and ice cream-related on their minds, I wanted to show you a fun treat we're making with the Stonyfield Organic Snack Packs right now.
The snack packs are a combination of a small cup of the Stonyfield Organic yogurt with a fun dipping option. The flavors include: Chocolate & Pretzel, Strawberry & Graham Crackers, Vanilla and Chocolate Cookie and Strawberry and Chocolate Chip Cookie.
We recently used the Strawberry & Graham Crackers to make a summer snack that is delicious. Simply add a piece of parchment paper to a cookie sheet, dip your dipping ingredient and freeze! Voila! Cookies and frozen yogurt!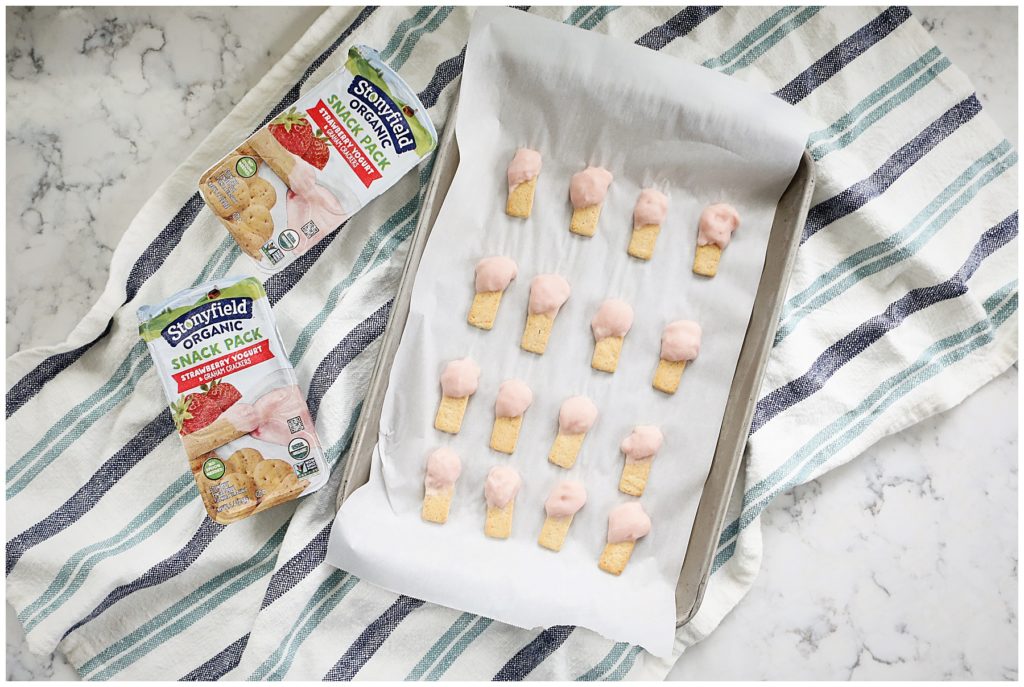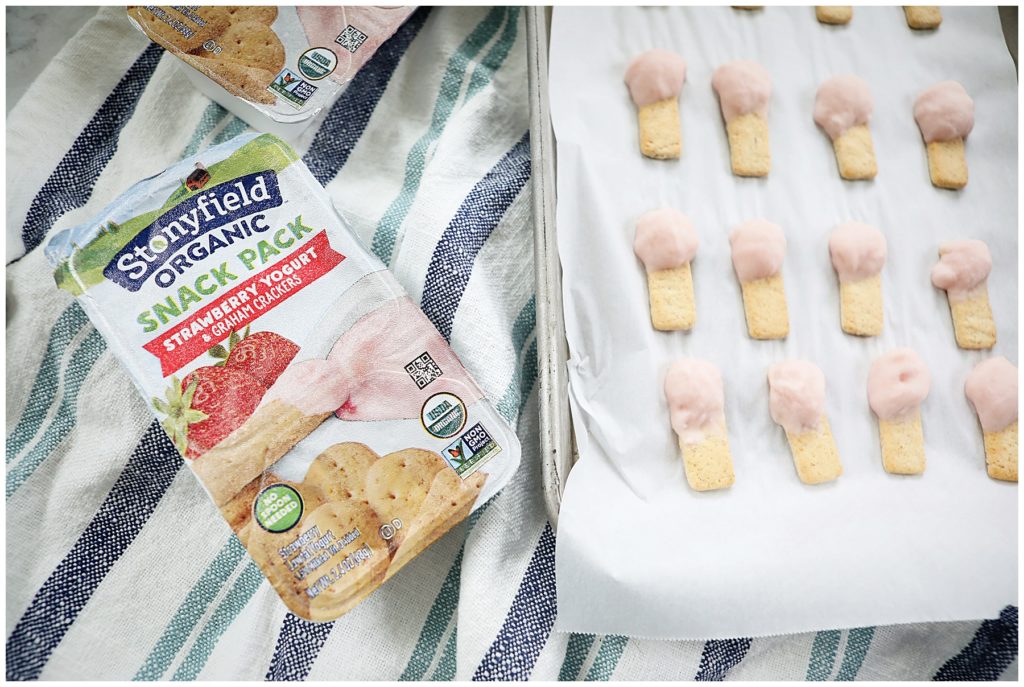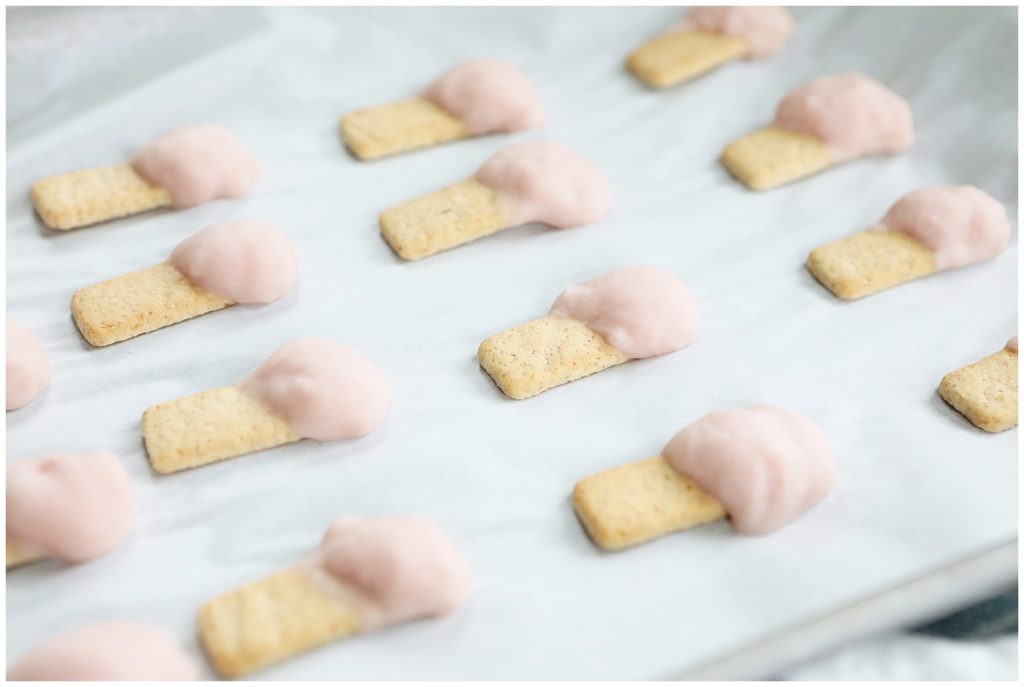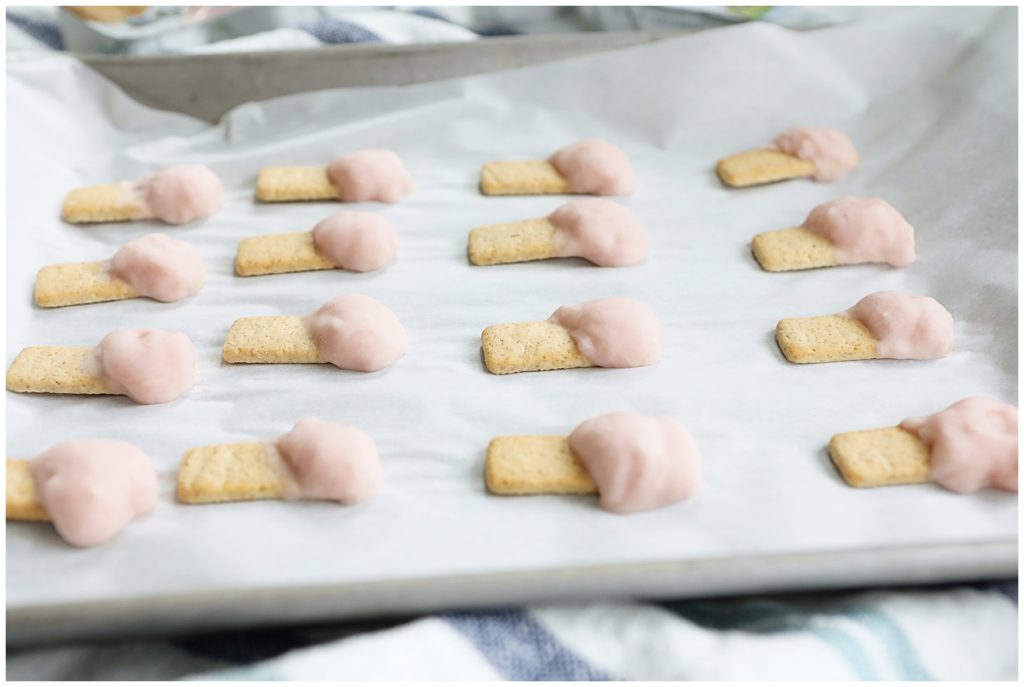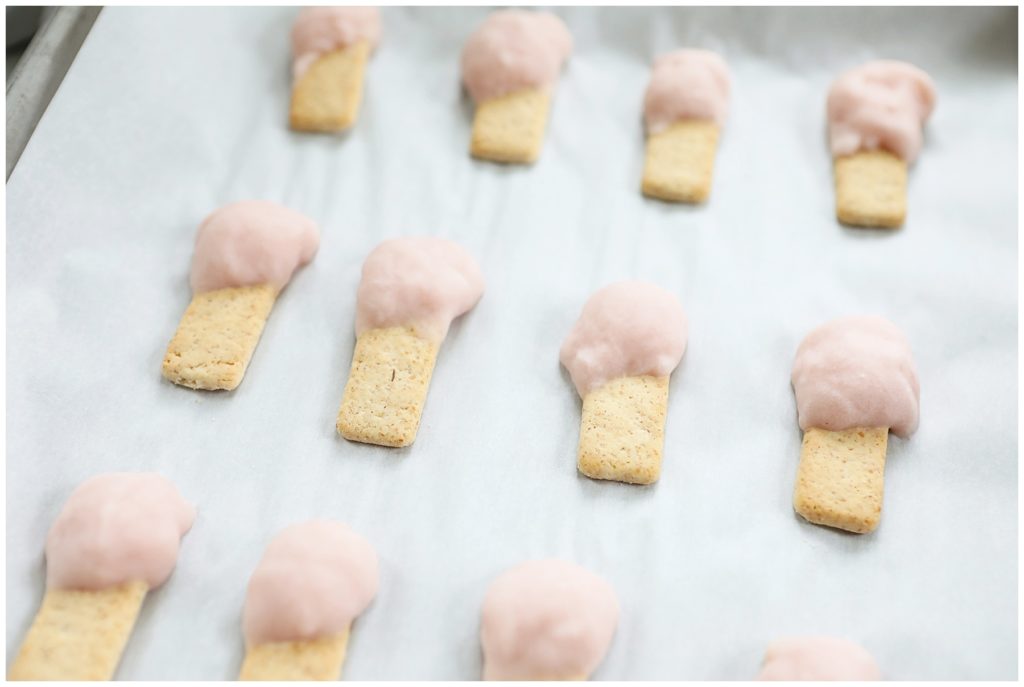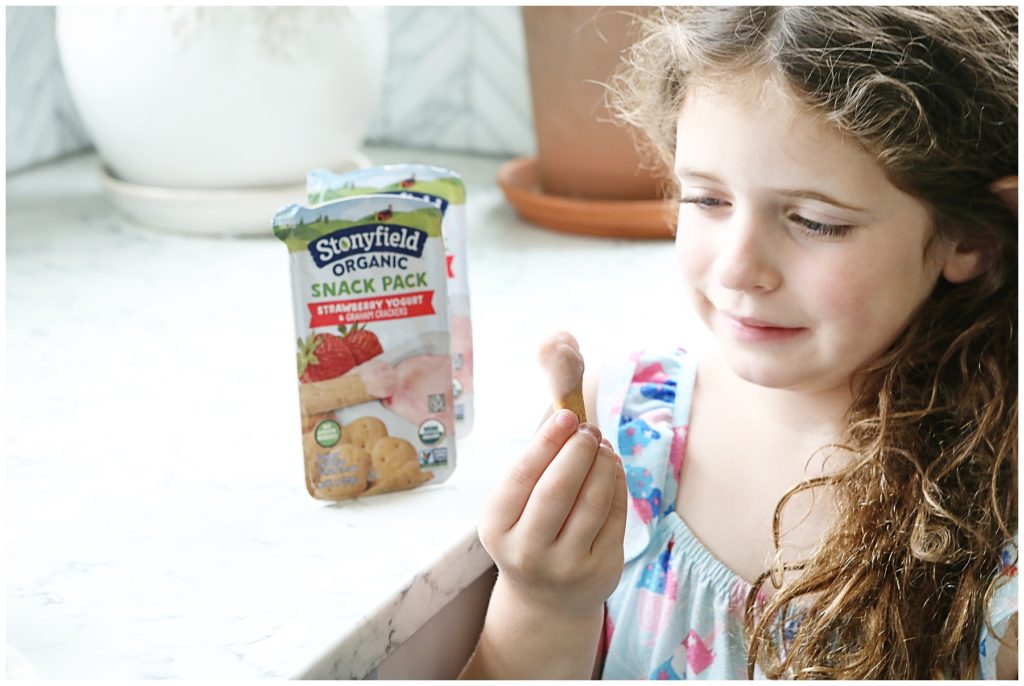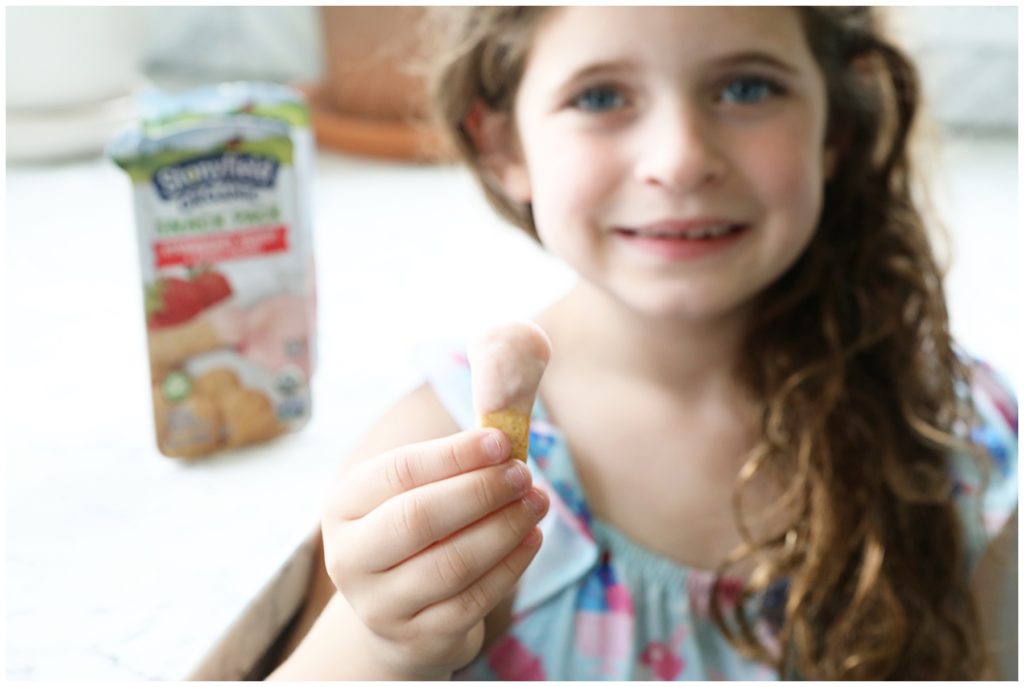 I can't wait to try this with the Chocolate & Pretzel organic yogurt combo, which I hide from everyone else to save for myself. Sometimes a mom has gotta do what she's gotta do.
For more about Stonyfield Organic's Snack Packs, click here. For more about all of their other products, click here.
To see a list of the Dirty Dozen foods and the Clean 15, click here. To find out how to shop organic on a budget, click here.