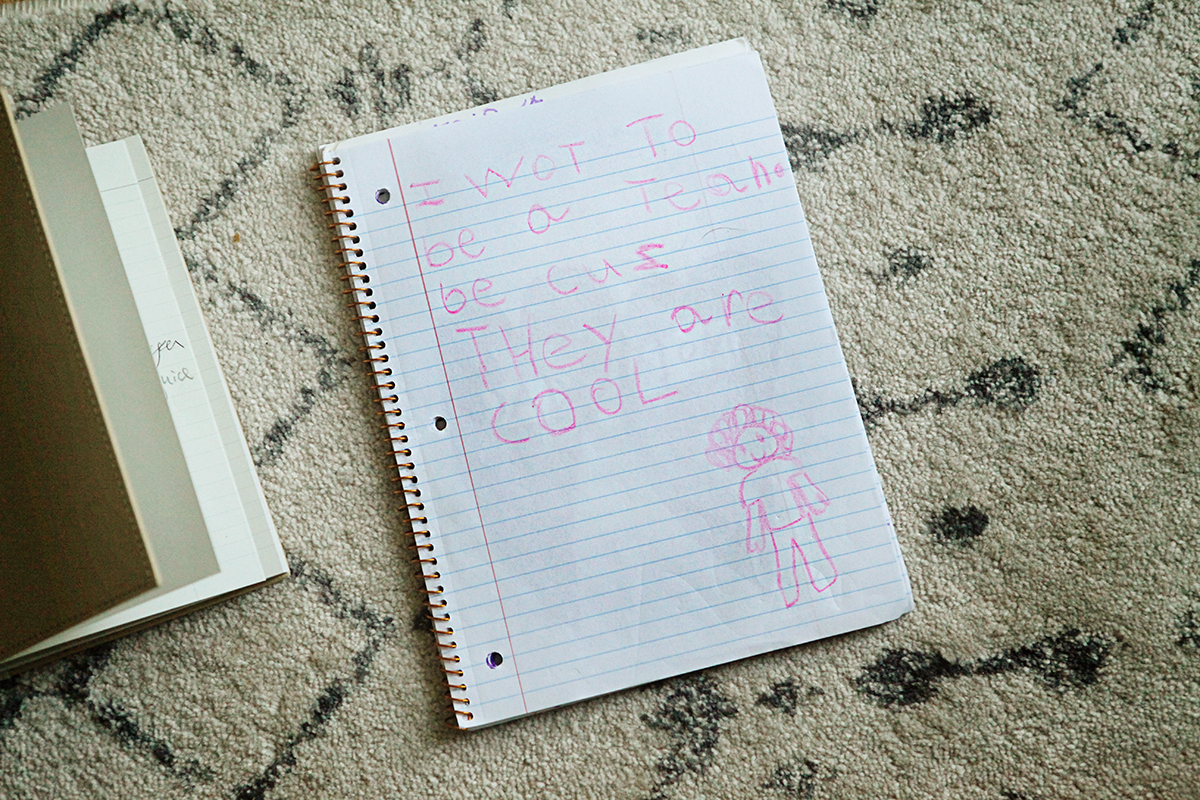 How often do you talk to your kids about what they want to be when they grow up? Once a school year when you take a photo of them for the first day? Or do you have older children for whom this decision is thought about constantly as you discuss colleges and SAT/ACT scores?
When I ask my daughter, she gives me a variety of answers. Sometimes she wants to be an artist traveling the world and spending her days "coloring" the sights she sees. Other days she wants to be a singer and performs for us in the living room like she's on "American Idol."
Most days, I would say about 97 percent of the time, she says she wants to be a teacher. In fact, she has consistently said this for the past couple of years when I've asked her about it for her annual back-to-school photo.
But she's 6 still. She has plenty of time to decide.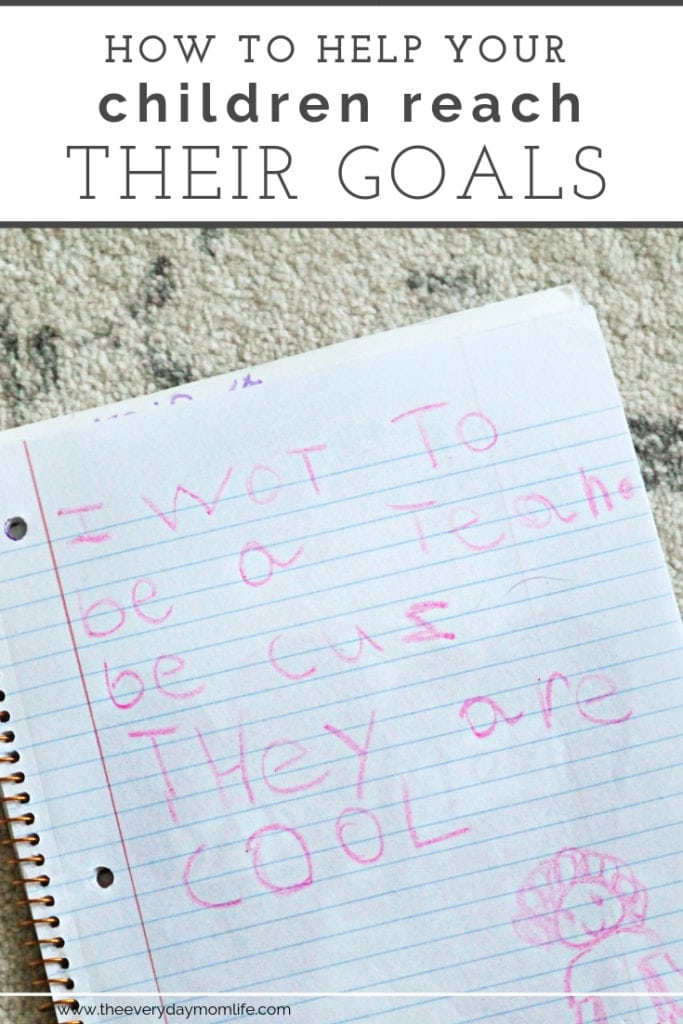 My son, who is 3, has even more time. He still thinks he is going to grow up to be Batman.
Even so, we sat down this past weekend and wrote out my kids' future goals. For my son, the list was shorter and included things like counting to 20 and learning how to hold a crayon properly.
For my daughter the list was a bit longer. She has short-term goals like learning how to tie her shoelaces, learning to ride a bike and learning to read, coupled with her long-term goals of working towards being a teacher and being an artist.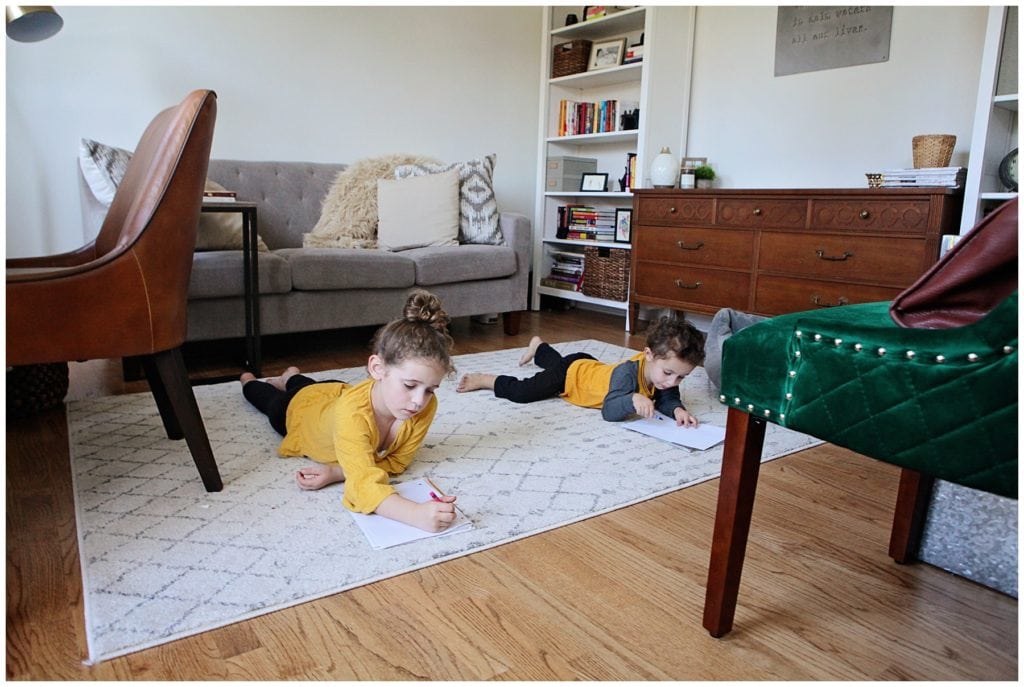 In partnership with Sylvan Learning, I've made some vows to help my children achieve their goals and dreams – now and in the future. I thought this list could be helpful for you as your children strive to reach future goals too.
Problem Solving Strategies For Kids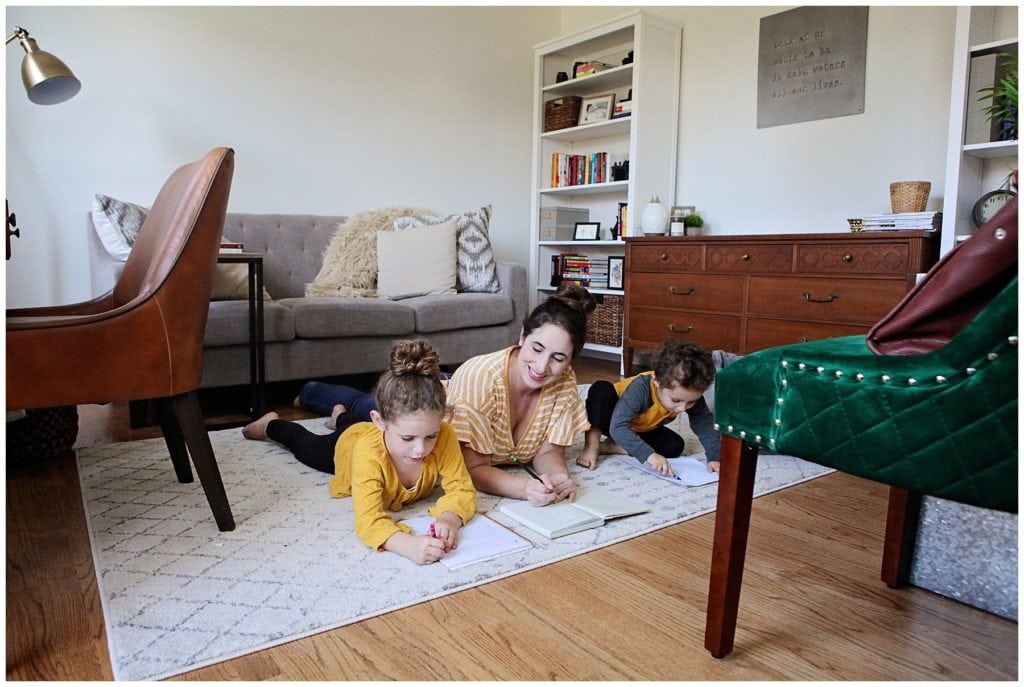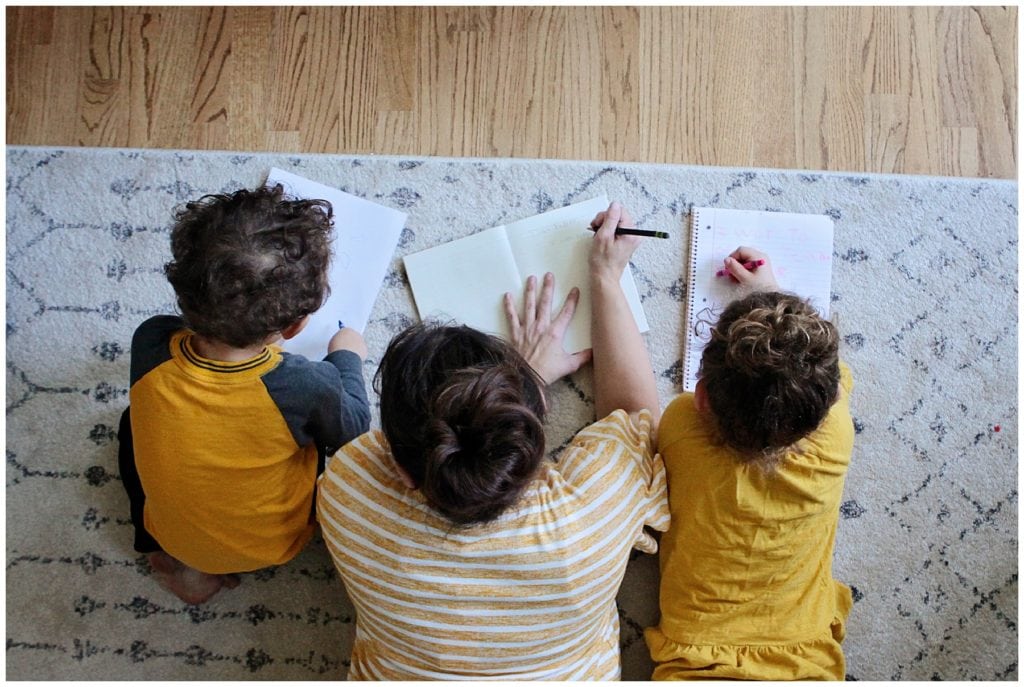 Write down the goals for each child – Short-term and long-term
This will help your children focus in on what they want to achieve, and this will help you understand their goals too. Whether your child wants to learn how to tie their shoes or wants to score a 34 on their ACTs, this will draw the line in the sand. Once you have a finish line, you can work on problem solving strategies for getting to the end.
Determine a path forward
Like building a business plan, you can build strategies and tactics for helping your child reach their goals. For example, if they want to be on their college basketball team, are there things they can be doing in elementary school to make them the best player they can be? Or, if they want to go to an Ivy League school for college, what specific things do they need to do to achieve that?
Post their goals where they can see them
Whether this is in their room or an office or just the refrigerator, posting goals in a place kids and parents can see them will be a good reminder to do little things each day to accomplish those goals.
Set them up for success with needed help
If you notice your kids need a little extra help in one area, or you just want to help bolster their already budding skills, consider working with Sylvan Learning to help give your child an edge and meet their goals.
Not only does Sylvan Learning offer personalized coaching and academic tutoring, but they also offer SAT and ACT prep for teens who are looking to get noticed by top colleges.
Sylvan Learning's certified tutors use a proven mix of face-to-face and online activities to prepare your child with effective SAT/ACT test strategies. Sylvan offers so much more than practice worksheets. Programs are tailored to each specific student's goals, which can include group classes or individual tutoring.
With robust vocabulary building tools and thousands of video lessons, the proprietary curriculum will leave your children ready to score their best and give them the confidence they need to conquer the tests.
When my kids are at the age where they are prepping for college, I'll be sure to take them to Sylvan Learning to help achieve their college acceptance goals.
Compliment their efforts and breakdown problems
Research has effectively shown that positive reinforcement helps strengthen children's confidence when it comes to just about everything, and learning is no different.
Always start by pointing out the good things when it comes to work your child is doing to help them reach their goals. For instance, I helped my daughter learn to swim this summer, which is something she was really struggling with in past summers. She had this fear of being under water, so we started by breaking down the problem. She practiced going under. She practiced looking at me under the water. Each time she did something I complimented her on how well she was doing and then we talked about the things we would improve next time. Maybe she needed to stay under a few more seconds, maybe we had to add in her arms as she swam (because she seemed to rely on just kicking) or maybe we needed to adjust her mask.
By complimenting the good and reinforcing the skills a little each time, she was able to master swimming underwater and is now a fish. Now we just need to apply this to Common Core…or call Sylvan Learning.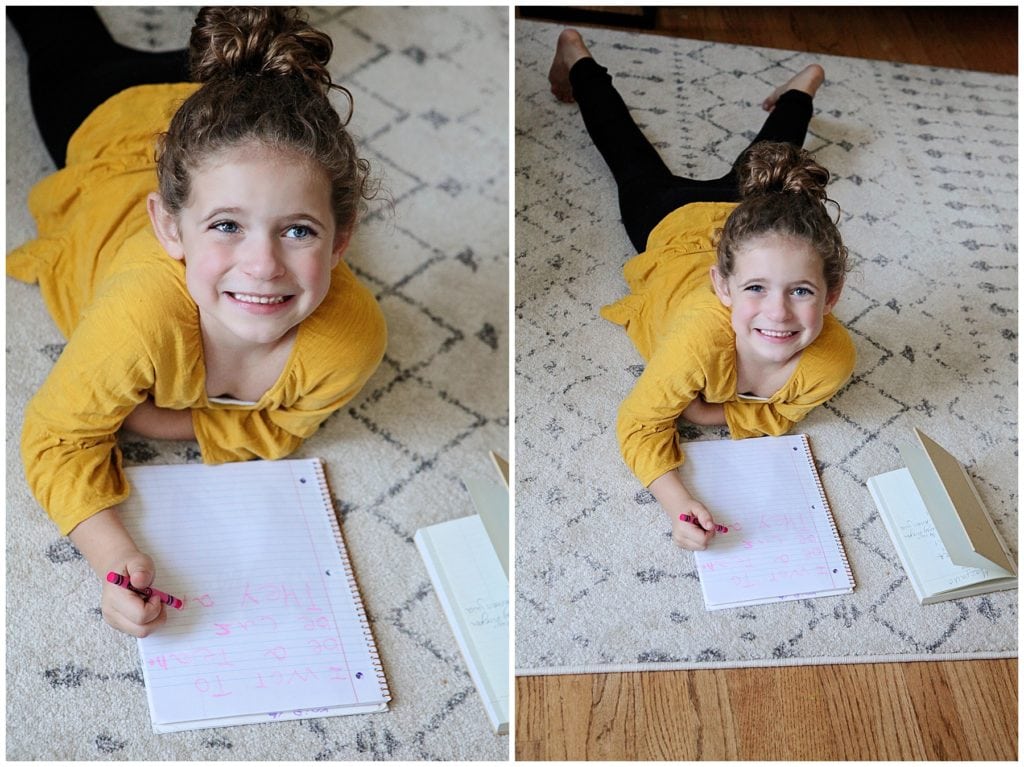 Keep the communication open
Keep in mind children, even teens, get easily frustrated by problems they can't overcome so making sure you're talking about the problems and the successes will help you work through it all. Check in with your child as they prepare for projects or a big test. Talk to them about how they're feeling and see if there is any way you can help. You might not be able to do much based on the particular problem, but sometimes kids just need to talk about it to work through it. Never underestimate how valuable your perspective is as a parent.
Find role models they can learn about and possibly meet
Depending on your child's goals, there might be a role model within reach that could continue to inspire them. For instance, if your child decided they want to be a firefighter, maybe see if there is someone at your local fire station they could speak with. If you child wants to be an archeologist, don't just watch Indiana Jones movies. See if you can find someone they can connect with – even if it's just online or through a blog. Sometimes you can be a role model as a parent, teacher or tutor, but other times it's amazing to help your child connect with someone outside their family and school circles.
Determine check points and evaluate their progress
Just like a goal for work, you need to know if your strategies and tactics for helping your child reach their goals are working. Make sure you circle around once a month on some of the smaller goals, and maybe every three months on some of the large goals to evaluate if your child is advancing as planned.
For example, if your child is prepping for the SAT or ACT with Sylvan Learning tutors, they have an easy, online progress-tracking tool for parents to keep you informed. They offer regularly-scheduled progress check-in meeting with tutors to discuss test prep progress.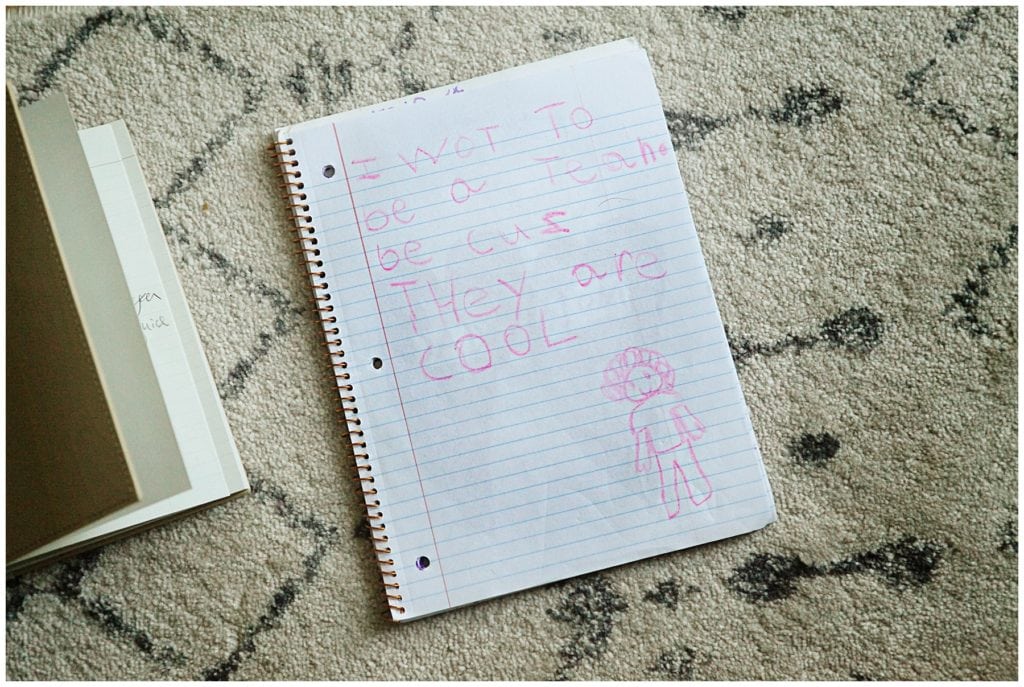 Determine a new plan if needed
Sometimes the best laid plans don't work as expected. It's alright to change course or approach something differently if your child isn't advancing as planned. Maybe there's a new way to approach the issue or a different setting that could be more beneficial. If that's the case, explain the reasons for changing direction to your child and make sure he or she is comfortable with a different path.
If you need help planning out your children's goals, visit our printables section to grab the easy tracking worksheet below.
Also, make sure to visit Sylvan Learning to find out more about the programs they offer that could propel your child forward academically. Click here to learn specifically about their advancement and test prep programs if your teen is beginning to think about college.