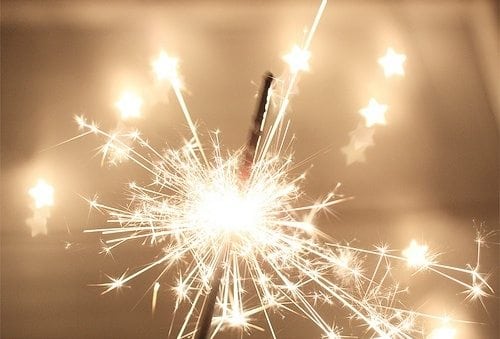 New Year's Eve was always one of those holidays that I built up in my mind. I imagined all the magical scenarios that could happen at the stroke of midnight – who I would kiss, the sparkly ball drop, the balloon, the confetti, etc. Usually, it was always a let down – never matching the picture in my head.
In my late teens and 20's, it was an annoying holiday. As someone who rarely drinks, I would be bored at parties watching everyone else get drunk, still wondering who I would kiss (usually no one) or hoping for a better next year – a year filled with love and success; however I was defining success at the moment.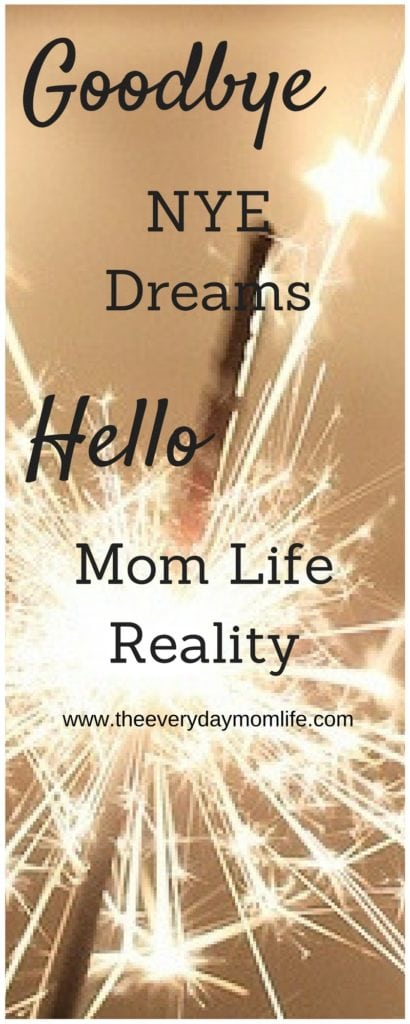 I couldn't wait for the point in my life when my New Year's Eve celebrations would be better. I thought when I was older, when I had a family, it would be just as I had always imagined it.
I dreamed of parties I actually liked, filled with family and friends. I imagined a loving husband to kiss and kids who wanted to use those confetti popper things to mark the celebration of the new year.
In my early 30's, it was nerve wracking holiday. The night marking another year that had gone by without a family. Sure I was married, but at 30 and 31 we were childless and
dealing with multiple losses
.
Today as I sit here in my mid-30's, the New Year's Eve I've always wished for has snuck up on me. It still isn't just as I imagined it would be, but in its own way, it's better.
Since getting married we have stayed in for New Year's. After the craziness of Christmas my husband and I both need a quiet holiday before going back to work. We used to go out to a really nice dinner, have a glass of wine and then come home to watch the ball drop – usually falling asleep on the couch before midnight.
Now that we have kids, an expensive dinner at a nice restaurant isn't on the agenda. Instead, the kids go to bed at their normal time and we stay up playing games until we get tired enough that the words on the scrabble board don't make sense.
I know, I know. We're party animals. Is this semi-boring NYE really what I had dreamed of? Maybe not, but at this point it is exactly what I want.
I don't need loud parties or a lot of people. As much as I love my friends and family, I feel like my little family doesn't get enough time to celebrate things together as just us. Plus, my kids go to bed relatively close to their normal bedtime. Being so young they just can't make 9 pm work let alone midnight. Who needs those confetti poppers making a mess anyways?
I think it's time to give NYE a break. At the end of the day, it's just a day. Nothing magical happens at the stroke of midnight.
Instead the magic happens everyday as I look around and see the life I've always dreamed of. Sure everyday isn't a dream come true, but the life I live today is very close to the vision I had in my head. Each time the clock strikes 12 marks one more day I get to enjoy my mom life reality and for that I'm grateful.