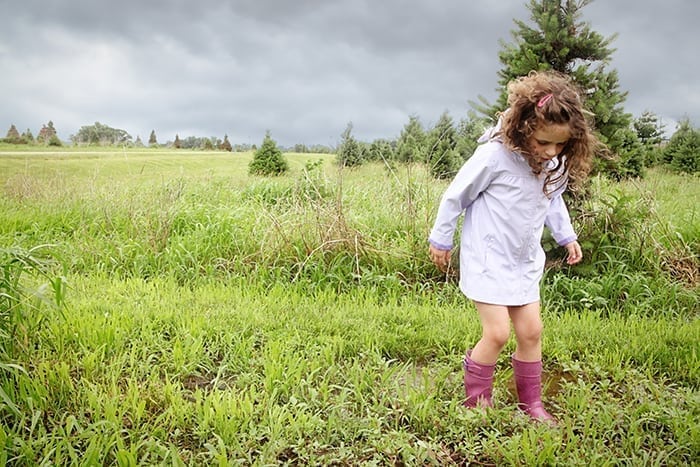 Everyone loves the summertime sun. Days at the splash park, the pool and the park are the perfect way to spend your lazy, hazy days of summer when the kids are home from school.
Unless the hazy days turn into lazy, rainy days.
It's a tradeoff, right? With the sun and the warmer temperatures, we will get some storms too. Depending on what part of the country you're in you might get A LOT of storms.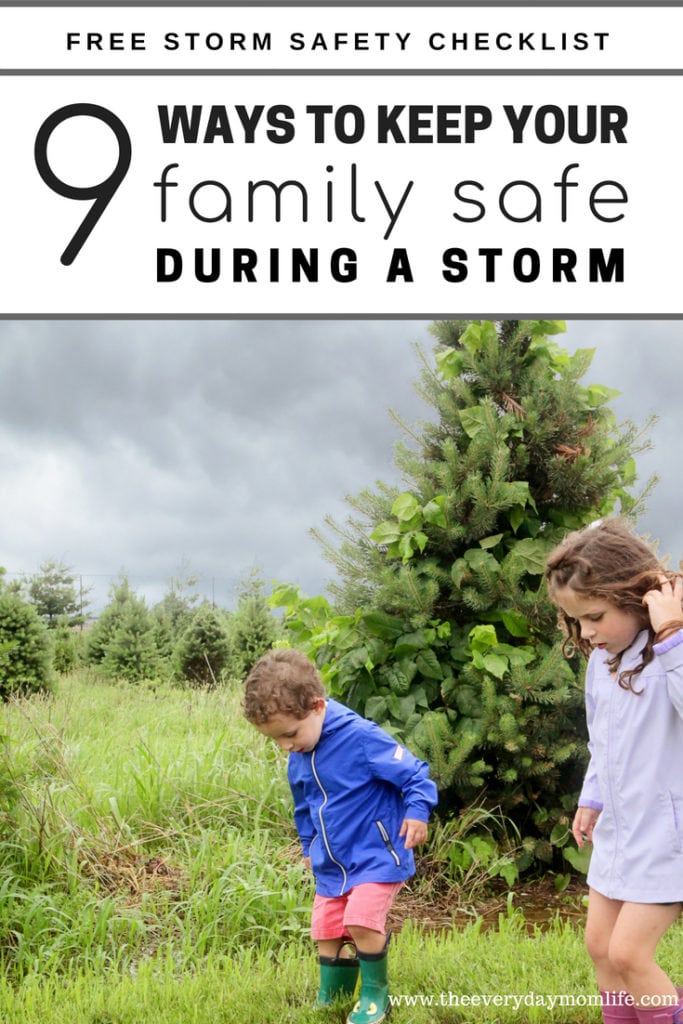 While the middle of the country typically gets heavy thunderstorms and tornados, the South East and East Coast deal with tropical storms, hurricanes or the rain that's left from them.
If you're a parent, it's important to have a comprehensive safety plan to make sure your family is ready to deal with major weather events.
No one wants to think of a worst-case scenario in a storm, but the more prepared you are, the better the outcome will be when the clouds clear. I'm terrified of storms so when they strike, the more prepared I can be, the better. June is National Safety Month and I've partnered with COUNTRY Financial to talk about nine ways you can help keep your family safe during storm season.
Protect your home as best you can
Depending on the storm, you may have a lot of warning before it hits. To minimize damage, make sure to secure your home as best you can.
For tornados and heavy thunderstorms:
Secure lawn furniture, planters and your grill. If you can't secure them, look for a way to move them to an indoor location well before the storm hits. This will keep them from turning into flying objects that might end up in your window.
Close storm shutters if you have them. If you don't, at least close the blinds or curtains to try to minimize debris.
For hurricanes and tropical storms:
Secure any outdoor furniture and other outdoor living equipment.
Make sure that you've boarded up windows and/or closed the storm shutters to eliminate flying debris and broken glass.
Turn off your utilities, if need be.
For all storms, make sure you've secured important documents. Keep them in a waterproof case with you during the storm or scan them and keep them on the Cloud. After the storm passes you'll want to make sure you have things like your insurance card, social security cards, mortgage paperwork and deed, bank account numbers and passports.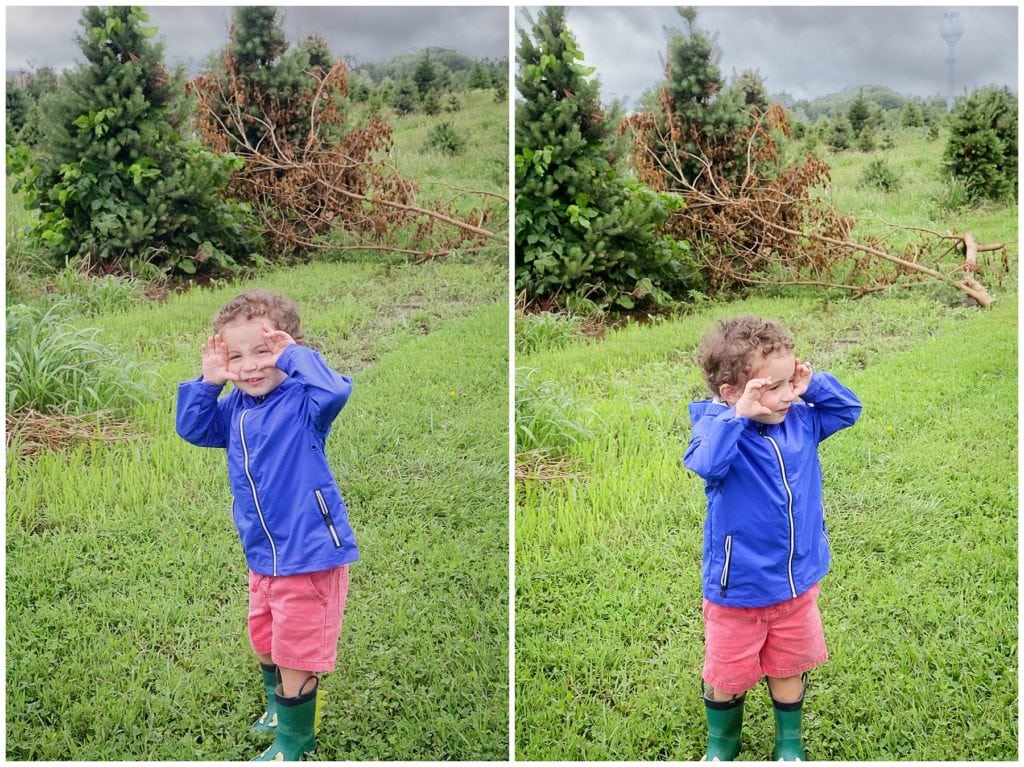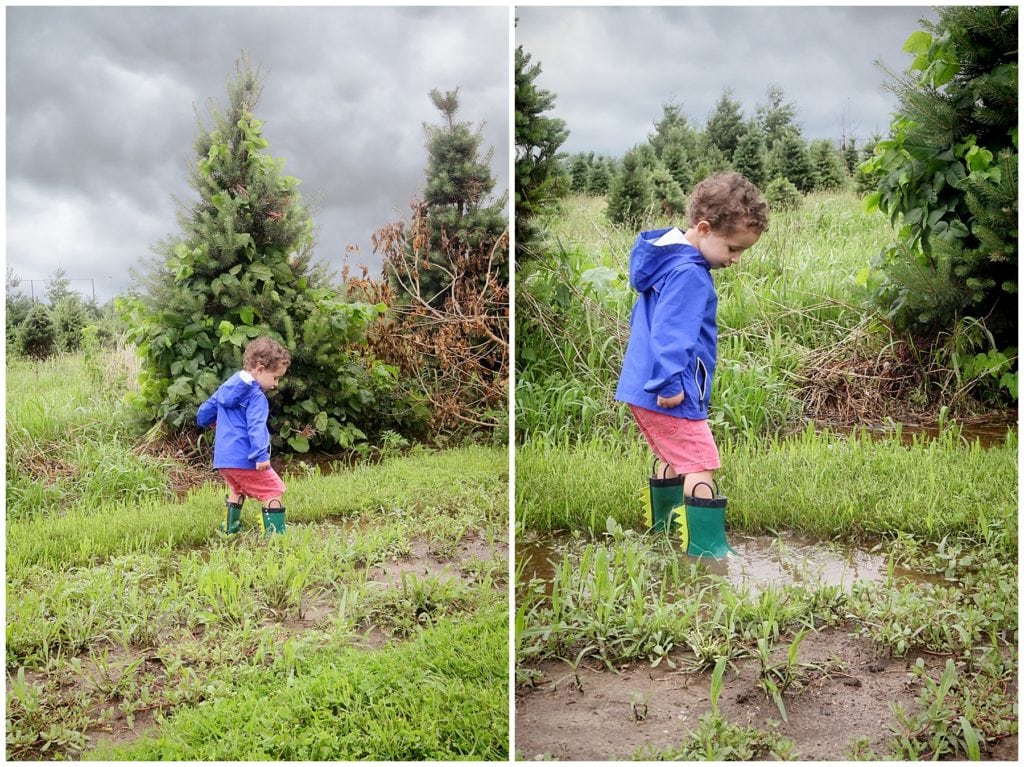 Sign up for whether alerts
Find apps or sign up for alerts from the Weather Channel so that you're notified on your phone when bad weather is on its way. Some communities even have area alerts you can sign up for. You can get calls, receive texts and get pop-ups on your screen. Add these to your kids' phones too.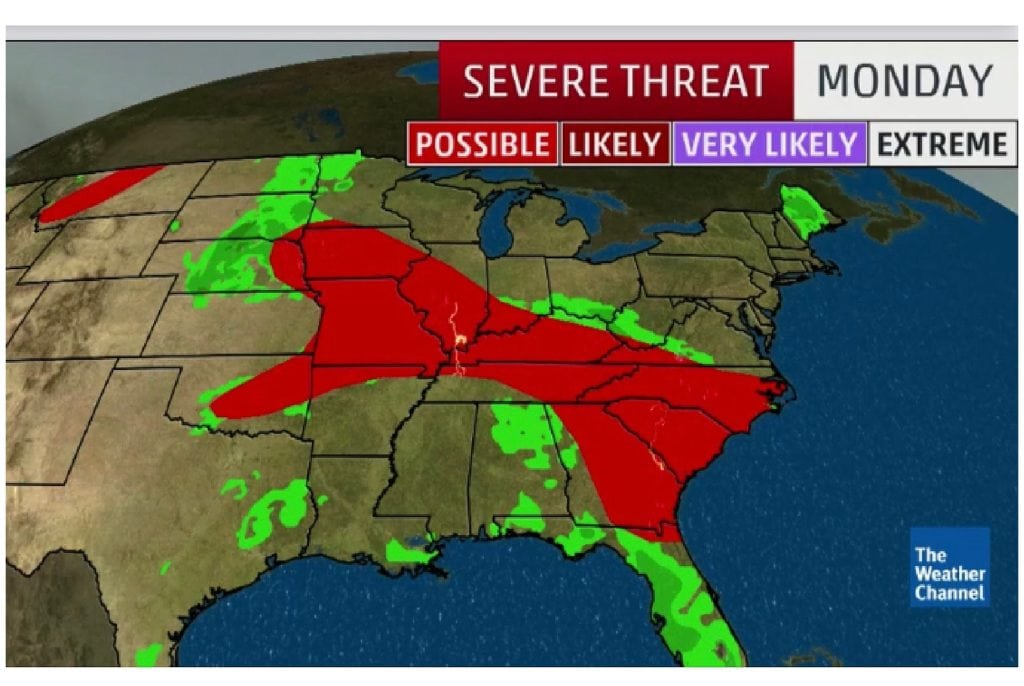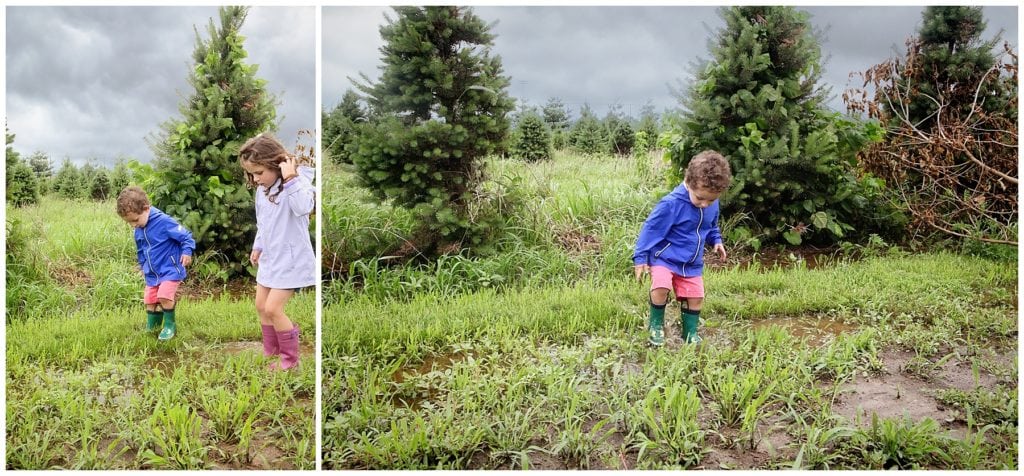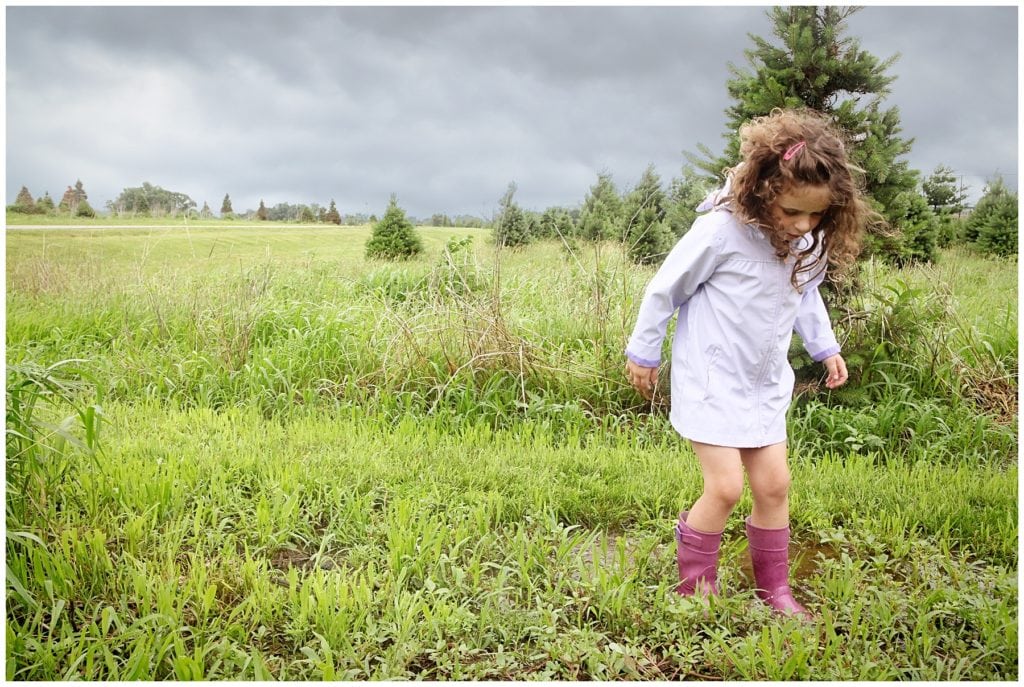 Designate a safe room
Make sure everyone knows the one room in your house that is the safe room during a storm. For people who live in single story or two-story homes with no basements, this room is an interior room with no doors or windows. For people who have a basement, determine which spot will be best for your family to take cover. Again, pick a spot that has no doors or windows to the outside.
Make a Storm Kit and have it ready to go
Create a kit that will include everything you need to get through the storm. Whether this is a shorter storm like heavy thunderstorms or a tornado or a storm you need to really hunker down for like a hurricane, you will want to make sure you have this kit prepared and ready to go.
Include things like water, a first-aid kit, a portable phone charger, flash lights, etc. We've put together this Storm Safety Plan Checklist that will help to ensure you have all your needs met. Keep everything in a water-tight container and store it near your safe room. You can find it in the Printables section.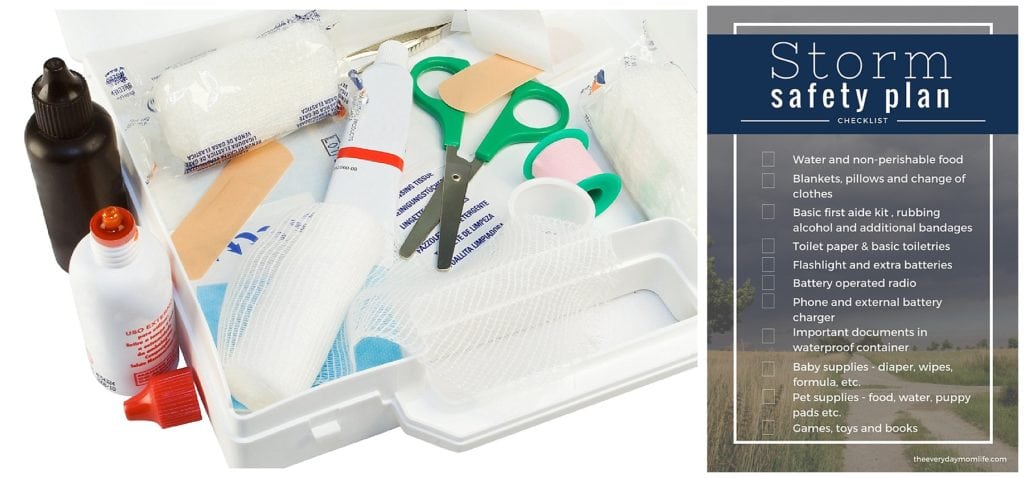 Don't forget the pets
Pets are a part of the family too so make sure you grab them before heading to your shelter or evacuate. Include items specifically for them in your Storm Kit so you have everything you need to provide for their needs in a pinch. They're going to be stressed out.
Plan a path for evacuation
If you have a major hurricane headed your way, chances are that you will have to leave your home. Use the Storm Safety Plan Checklist to make sure you've packed everything you need. Make sure you've communicated the path you will take out of your neighborhood to any family members that might be outside of the home or any family members that might be looking to locate you after the storm.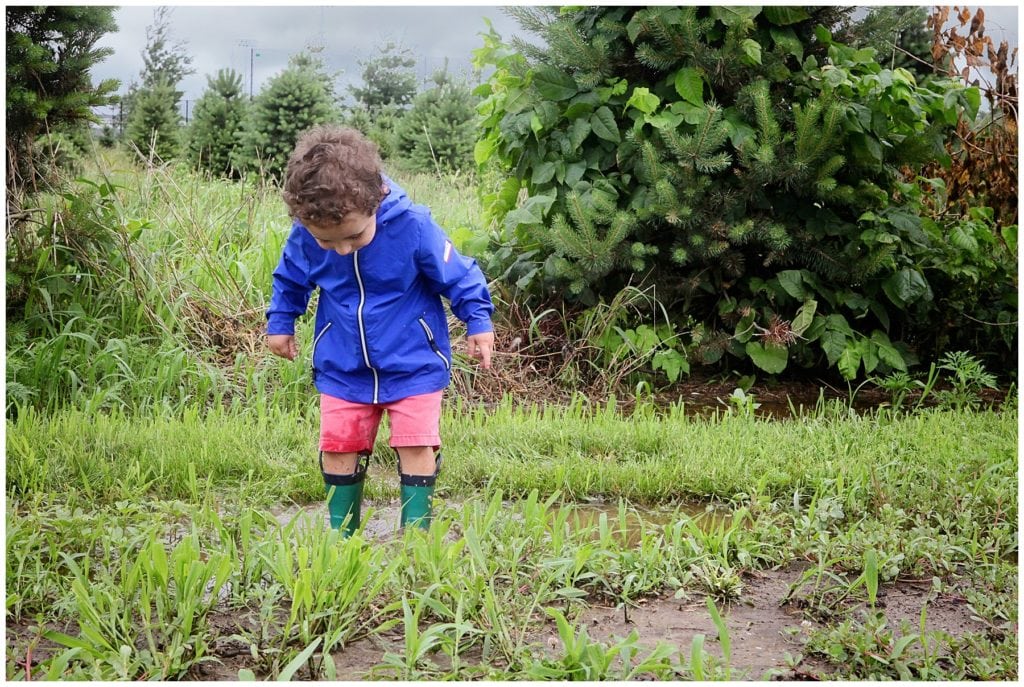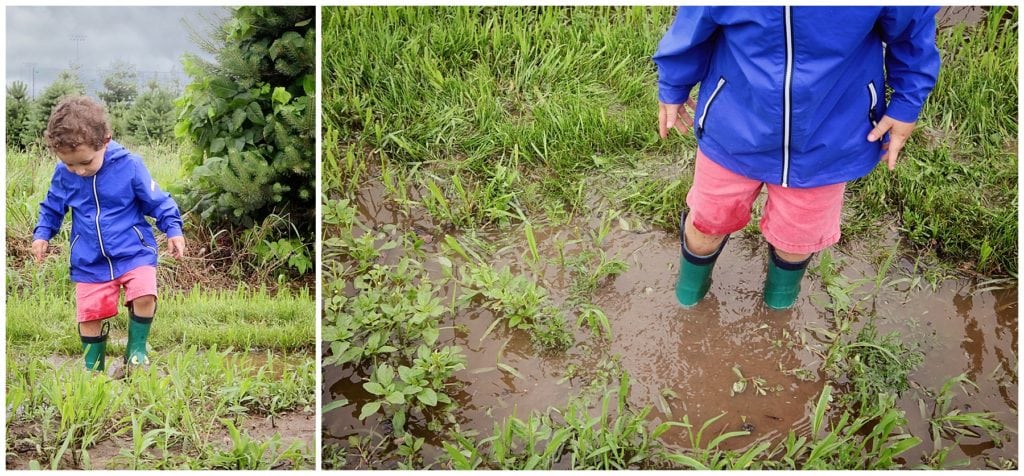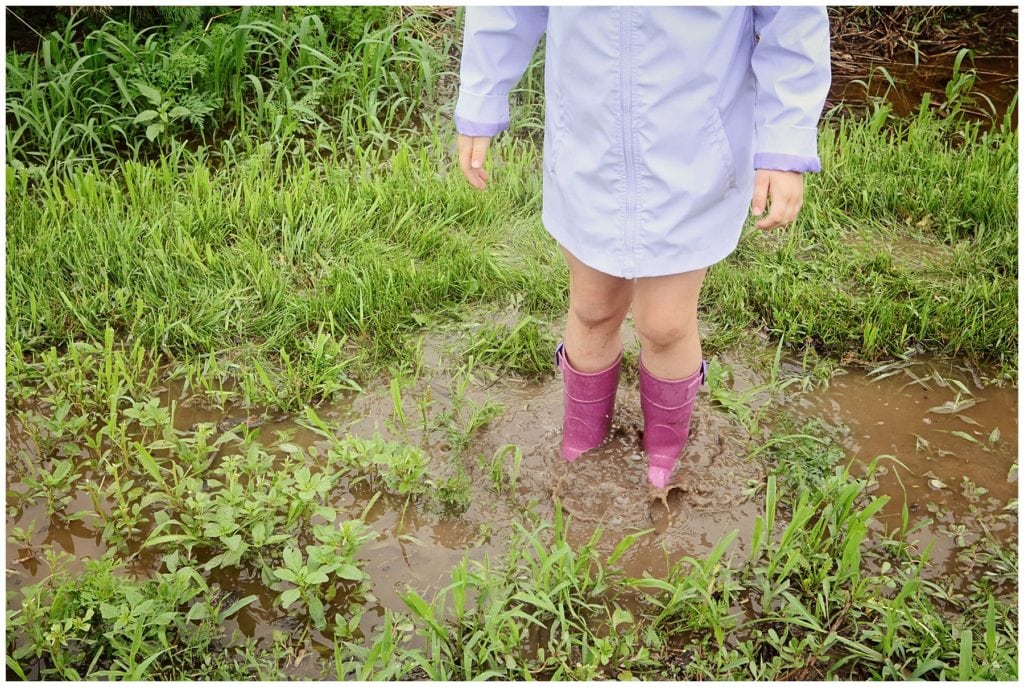 Agree on a meeting place
If your family isn't together during a storm, agree on a place to meet up after the weather has passed. If your kids are at school or your spouse is at work, you'll want to make sure you can find each other if the house has become too unsafe.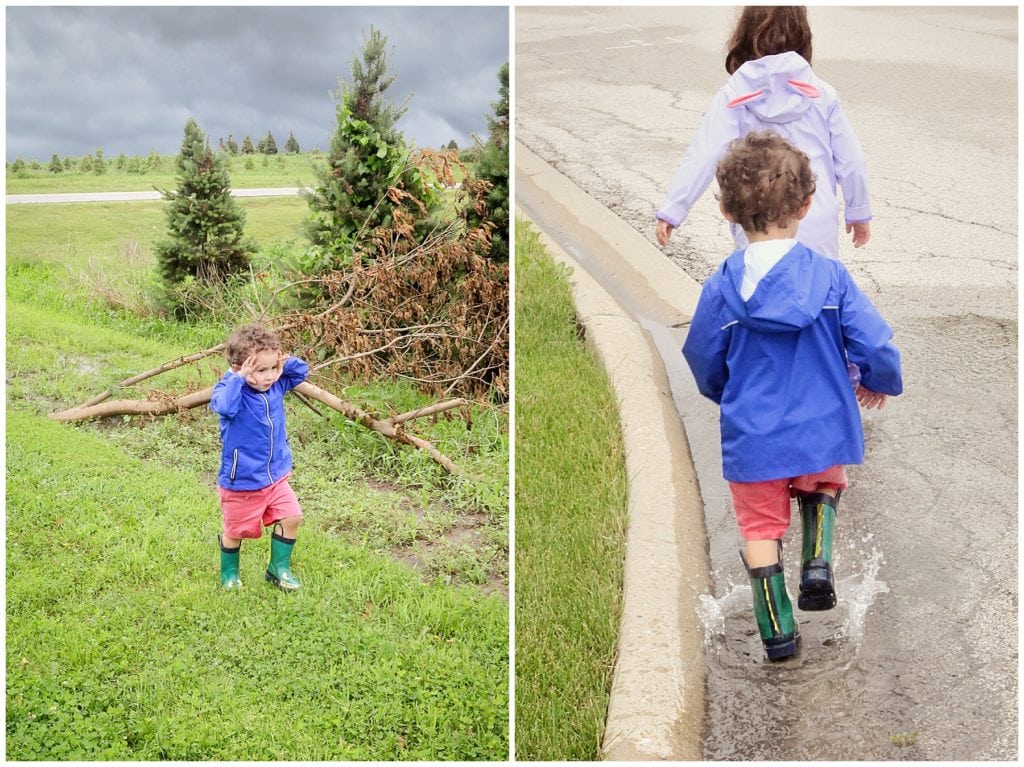 Find a way to communicate
Sometimes after a bad storm communication can be complicated. If the telephone wires to your landline are down or your cell phone is out of power, make sure your family has a variety of options for finding one another again. Make one relative the contact point for everyone or use social media to connect.
Survey damages, mitigate and call your insurance agent
Once the storm has passed, assess the damage to your home and photograph it for your COUNTRY Financial insurance agent.
Then, mitigate the damages as best you can. For instance, board up a broken window, call a water mitigation service to start cleaning excess water, put plywood over a hole in the roof (if you can), etc. Call COUNTRY Financial or your insurance company to make a homeowners' property insurance claim.
Your insurance agent will guide you through the process of making a claim and getting an adjuster to your property to formally inspect the damage.
For more information on home owners' insurance, visit the COUNTRY Financial website here. They offer coverage on single family homes, condos and townhomes and renters insurance. We've been insured with them for almost 10 years now.
For more parenting tips, click here.