I heard my toddler cry out in the middle of the night and ran to him. I found him standing at the gate to his bedroom door, scooped him up and told him what I've told both kids every time they wake up and are afraid.
"I'm here. It's ok. I save you. I always save you."
I started saying this because it felt right. I knew they were afraid of some perceived danger and they needed someone to rescue them. The day I had them I made a promise that I would always be that someone.
My daughter woke up 10 minutes later and came running in. My children are not good sleepers and never have been. You won't find any bedtime advice here. Most of the time they sleep in our bed and kick us randomly throughout the night. But, odd as it sounds, I'm okay with that.
I've always subscribed to the idea that if my children are upset, I comfort them. If my children are sad, I comfort them. If my children are afraid, I comfort them.
It's my job. I'm the mom. I know that, without a doubt, I would protect them with my entire body if needs be.
As I laid there in bed, with my babies in my arms, I wondered and worried about those babies in Texas who don't have their mommies to save them.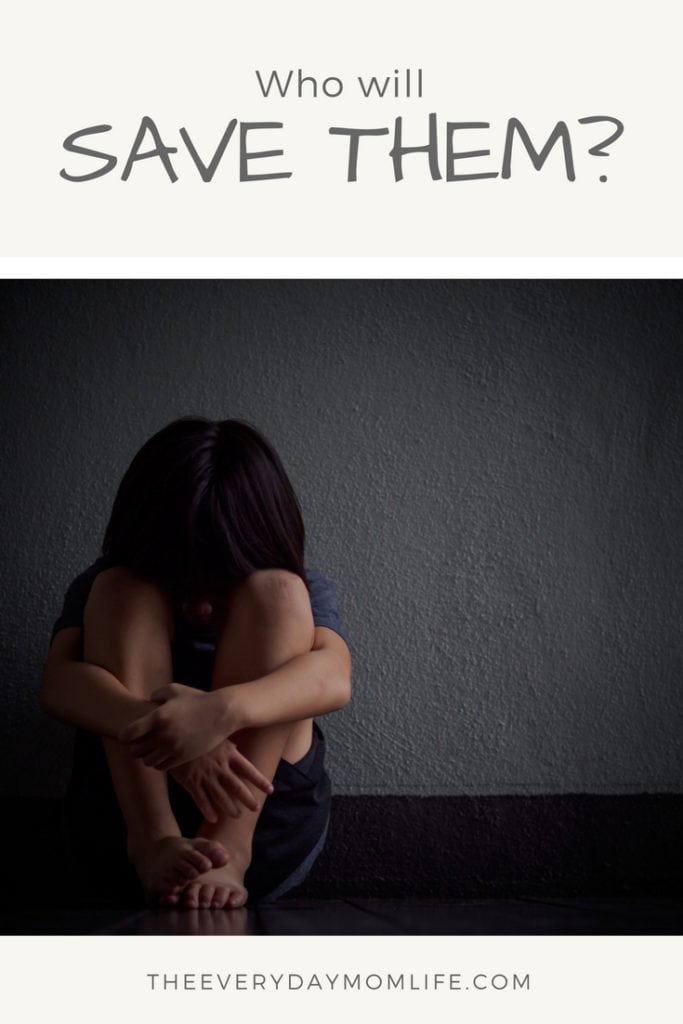 My stomach has been sick since first hearing about all the children the government is corralling in their modern day concentration camps. My heart has been broken and I've always found it amazing how much a heart can still ache when it's in pieces.
The idealism I've always believed in – the Land of the Free, the Home of the Brave, the American Dream, the New World, the Land of Opportunity, the Melting Pot – and the belief that this country was a place people could aspire to, was gone.
To be fair there have been plenty of times since November 2016 that I have felt embarrassed and ashamed. However, until now, it's just been about the government and the behavior that it's inciting.
This act though – separating children from their parents and putting them into cages filled to the brim with other children, where the lights are left on 24 hours a day and portable rest rooms are used – this is a scar on the humanity of everything I once thought was beautiful about the United States. It's crushing in a way that makes your soul ache.
But still, I'm not the one going through it. I'm just watching in horror from the sidelines.
I wonder if those babies are crying. I know the answer is yes.
I wonder if those babies are afraid. I know the answer is absolutely.
I wonder who helps to ease their fears. I know the answer is no one.
I wonder if they have any idea what's happening to them or where their parents are. I know the answer is likely, no.
I know there is no one there to advocate for them because they've been introduced into a broken and cruel system that doesn't see them as innocent children but instead looks in their sad eyes and sees them as the country's "future criminals."
I wonder about their mothers too.
This week is the seventh anniversary of the death of my first son. Being a mother who has lost a child, I know something about the pain they're in. But, I have to say, their situation is worse.
As much as it killed me, I knew that after my son had died, no more pain could come to him. He was separated from me but I knew no one could hurt him. I knew where he was. I knew where I could go to feel him and cry over him. I also knew I could attempt to go forward because he was never coming back.
But this, the slightest thought over what these mothers are going through reduces me to tears. I can't comprehend knowing that my child is out there but in a place I can't go because I'm being restrained by people who look at me hatefully.
The hope these people had for making a new life in a safer world was completely demolished by our government. These immigrants were already running from atrocities and somehow ended up right in a brutal new one in a place that was once a shining beacon for explorers and immigrants alike.
The very thought of what they're going through makes me physically sick.
I know exactly what they're wondering though.
Are their kids alive? More than likely, yes.
Are they safe? Probably not. They're in a ripe for position for abuse and human trafficking.
Has someone hurt them? Yes, it was us. The people of the Land of the Free and the Home of the Brave. We've now damaged them emotionally and psychologically for life.
When they wake up in the middle of the night, afraid, and cry out who is there to scoop them up and save them?
I know the answer is no one.
For more mom life experiences, click here.