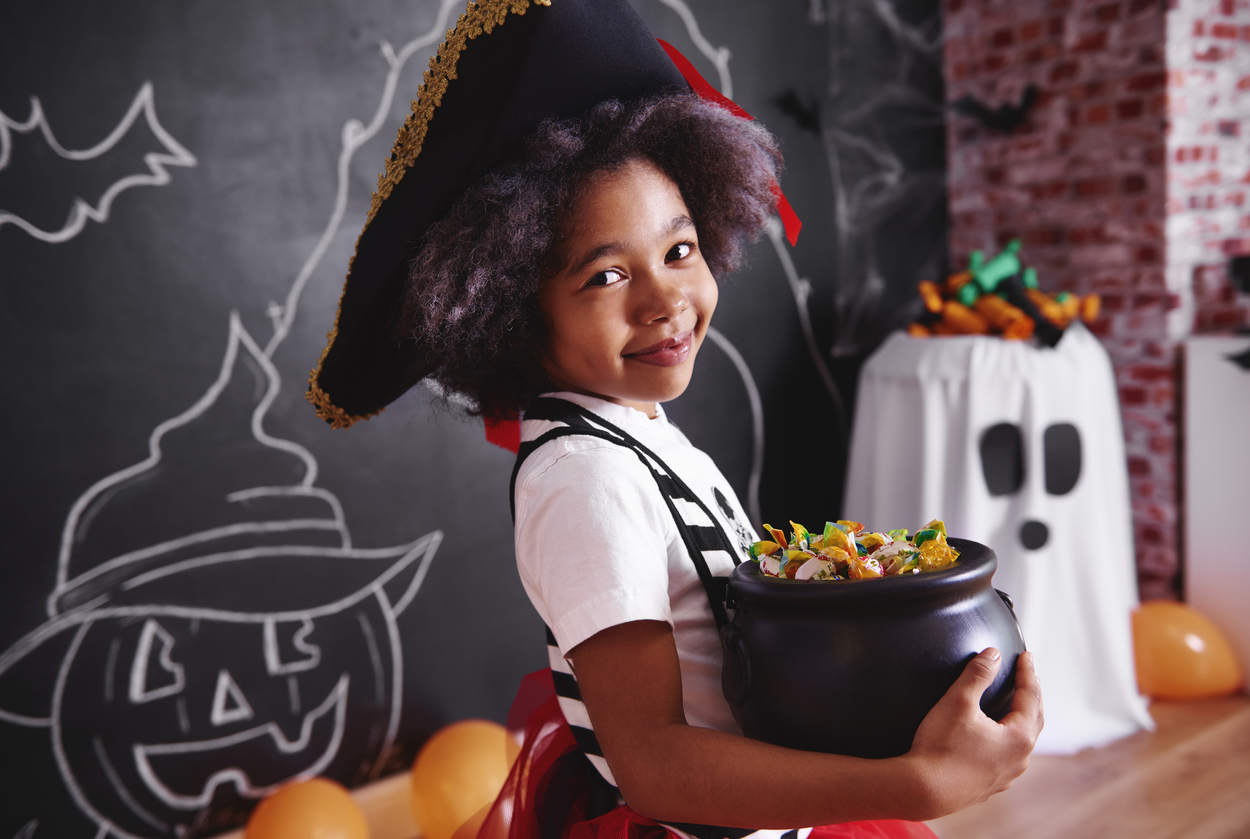 Do you steal your kids' candy on Halloween? Don't be shy about admitting it. According to a survey conducted by Crest, 86 percent of parents admit to stealing their children's candy.
I'm guilty of it. My husband is guilty of it 10 times over. He likes to hide the candy in a cabinet that only he can reach.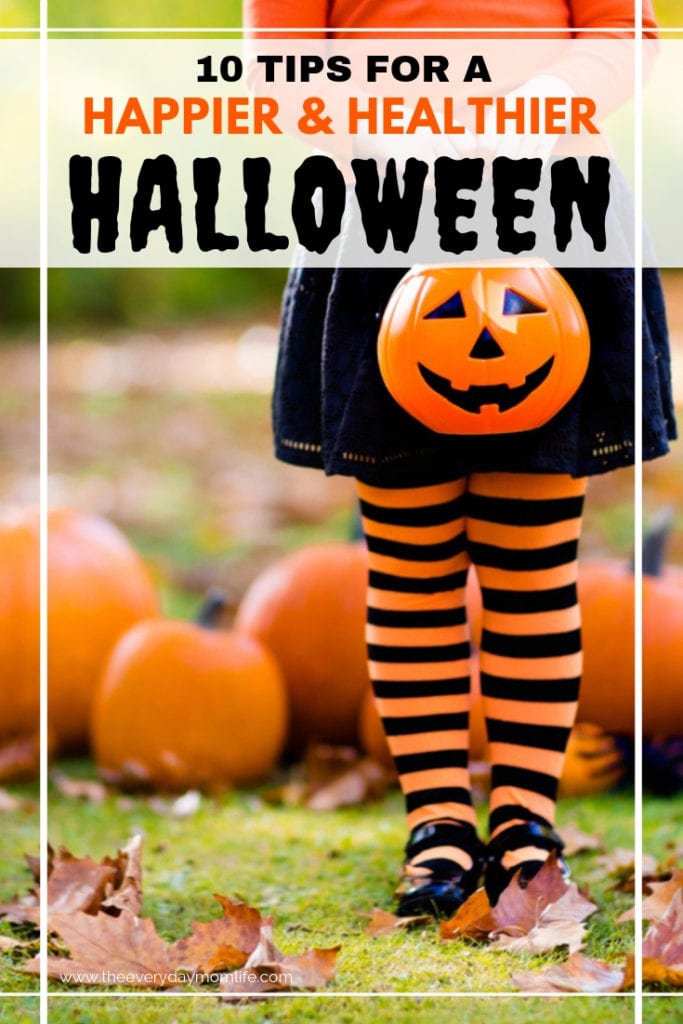 According to the Crest research, which was conducted via survey with 2,000 adults, kids and their parents are equally obsessed with Halloween candy.
We're just trying to do what we can to help our kids have a happy Halloween while having a few treats ourselves, right?
Well, aside from eating all their candy for them, there's a few other things we can do to help them have a safer, healthier and happier Halloween. I've partnered with Crest to share some of the best and easiest ideas.
Tips for a Happier, Healthier Halloween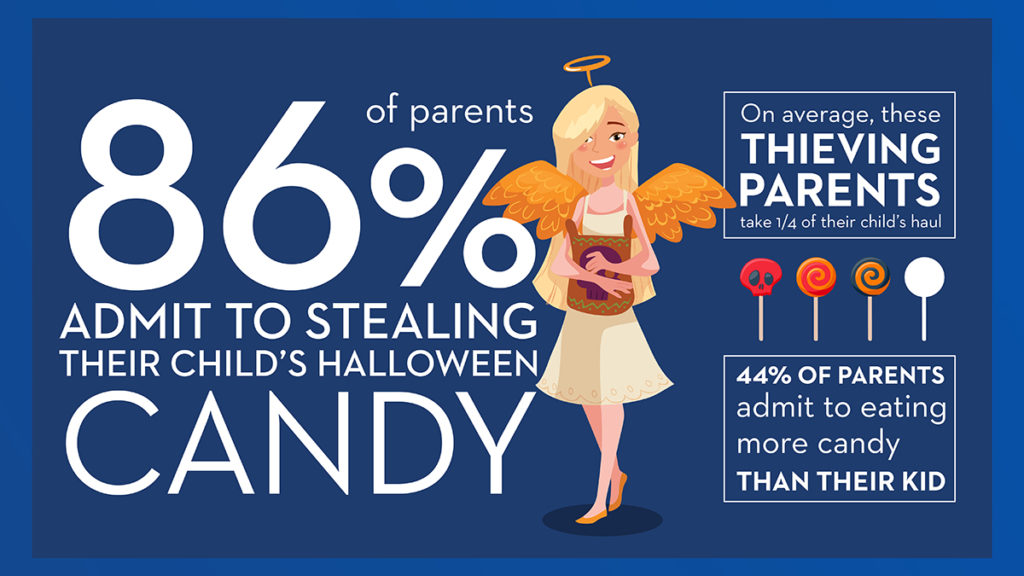 Feed them before they go trick-or-treating
Feeding your kids a good meal before they go trick-or-treating is a common tactic used my many parents to curb candy consumption. The idea is that if they're full of the nutritious good stuff, they'll be less likely to binge on the sweets. About 41 percent of parents said they do this around Halloween according to the Crest survey.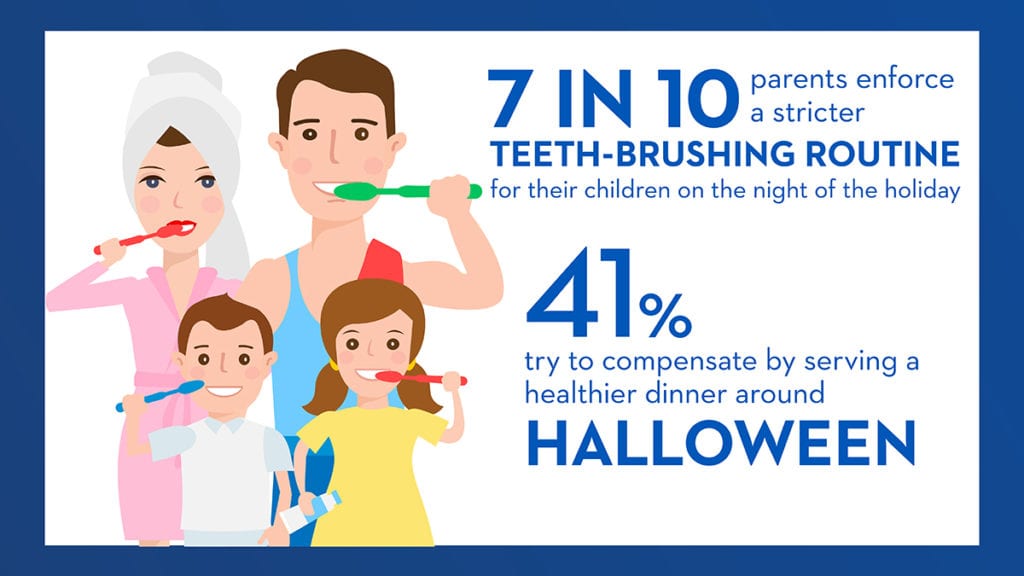 Grab reflective gear
Halloween clothing is traditionally dark, especially as your kids get older. Make sure they have some kind of reflective clothing or something on them that lights up so people can see them after dark. My children are both being Star Wars characters this year, so they will have light sabers with them. However, I also plan to put some reflective tape on the bottom of their costumes and have them each wear a glow necklace. With the light fading earlier and earlier, it will be dark by the time most cities' trick-or-treating hours end.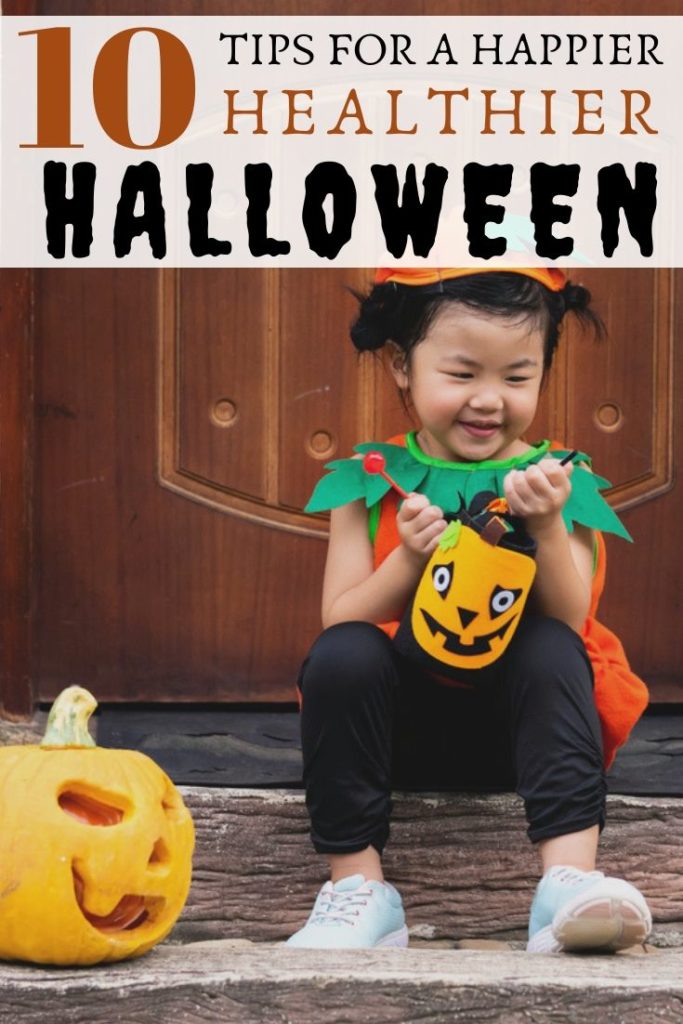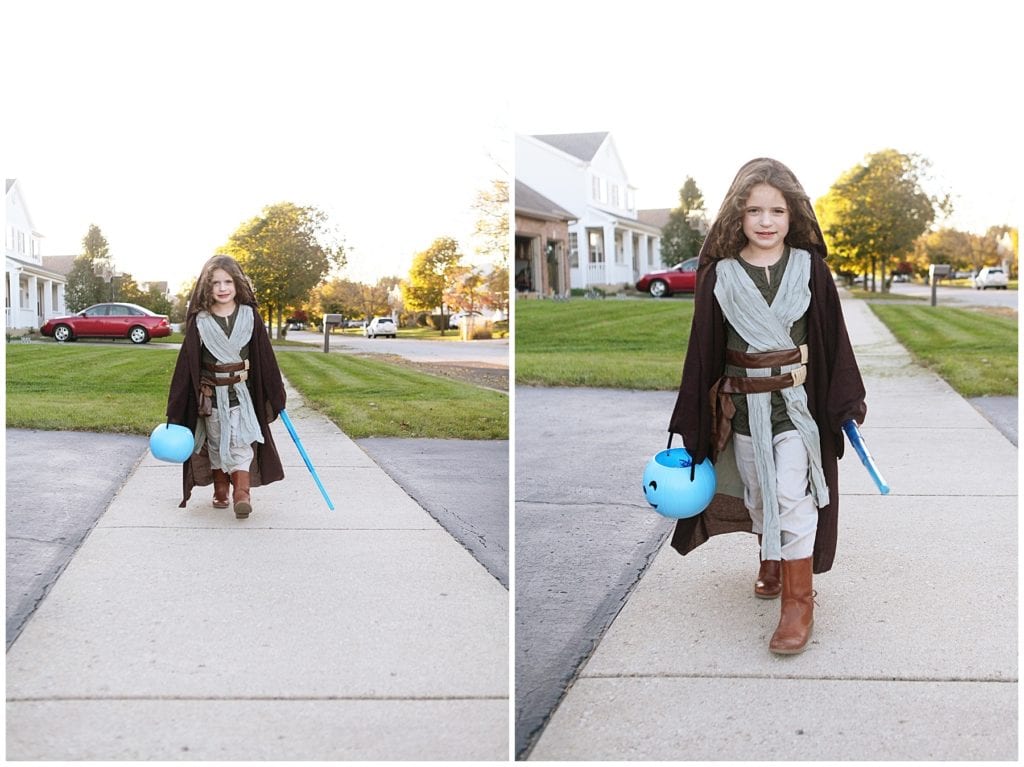 Discuss rules around stranger danger
Halloween is a time the stranger rules may seem lax but it's important to remind your kids of a few basics – especially if you let them go out trick-or-treating alone. Remind them:
Don't go with anyone they're approached by on the street.
Do not go near any cars and/or vans where people are offering them candy or asking for help to look for other children/animals.
Don't go into strangers' houses. This can be one that's especially different on Halloween versus the rest of the year because they're physically standing on other people's doorsteps. If it's cold it might be tempting to enter an entry way. It's one thing when it's a neighbor you know, but it's something else when they're a couple blocks away as tweens and teens by themselves.
Cross the street correctly
On Halloween it can be especially tempting to dart from house to house but remind your kids that they need to cross the street at crosswalks or corners where cars will be more likely to look for them. Jaywalking might not seem like a huge issue (we all do this too) but couple it with the excitement of lots of candy plus kids not paying attention and accidents can happen.
Use smaller bags
It can be tempting to let your kids head out on Halloween night with a pillowcase, so they can load up on freebie candy, but let's rethink this one. If you give them a smaller pumpkin bucket or a bag, they're going to bring less home for them (and you) to eat. Crest estimates that about 40% of Halloween candy lasts between a week and a month after the holiday. Do you really need a pillowcase full of it?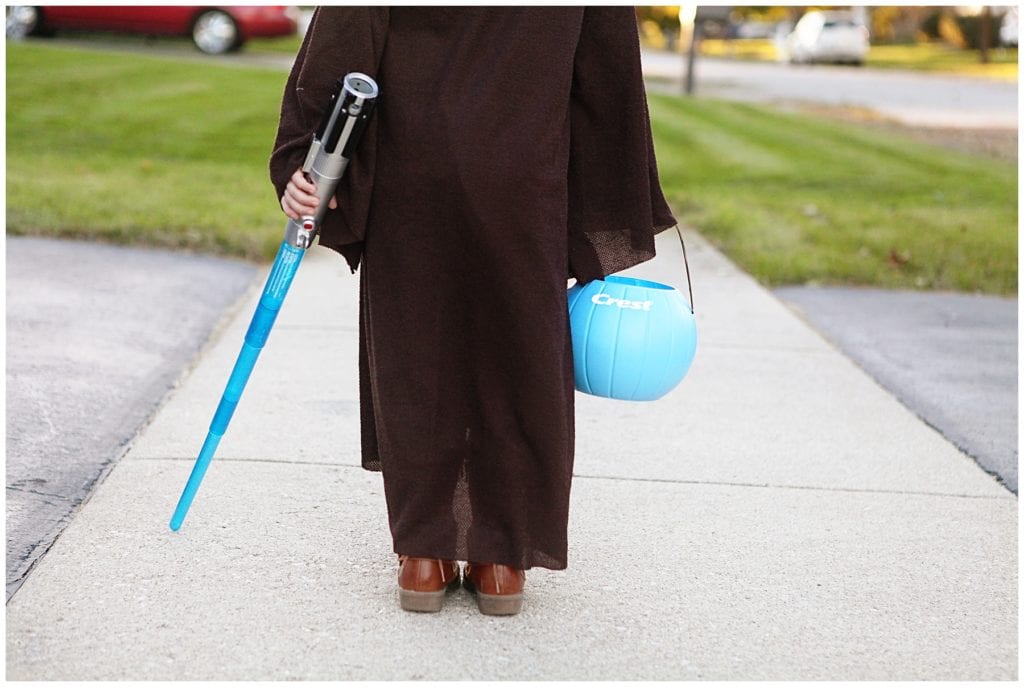 Examine the candy before they eat it
This is an old rule of thumb for Halloween but from a safety perspective, it bears repeating. Before your kids dig in, especially younger kids who aren't really aware that their candy may have been tampered with, check it out and make sure it isn't open or doesn't have any abnormal features. Throw out any pieces that look off or even candy that looks old.
Set limits
Don't just let your kids pig out Halloween night. Crest states that 58 percent of parents limit their children's candy consumption on Halloween night and 75 percent of parents limit the number of pieces their children can eat. If you do this, you're completely normal no matter how much your kids may protest. It's a good rule of thumb to keep your kids from overdoing it, getting a stomachache or even getting sick on a night that's supposed to be all about having fun. Also, helping them to set limits on non-nutritious snacks is a good lifelong skill for them to learn.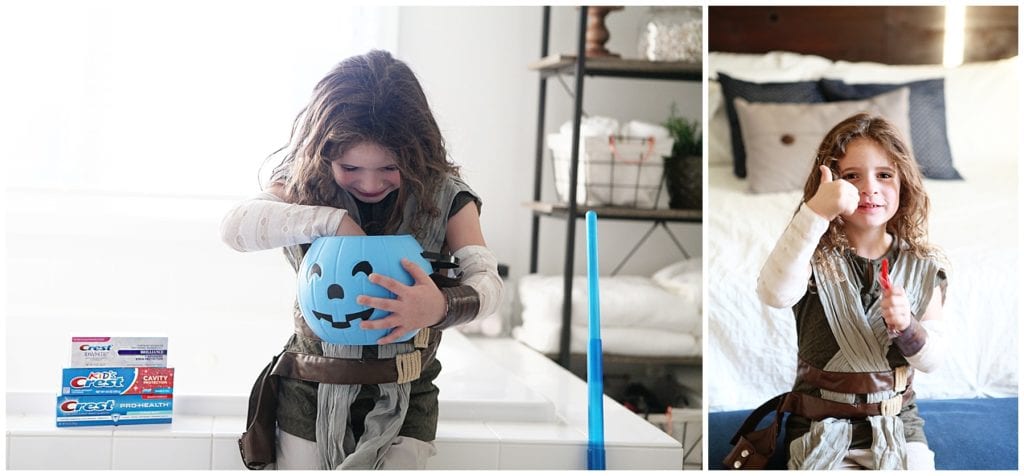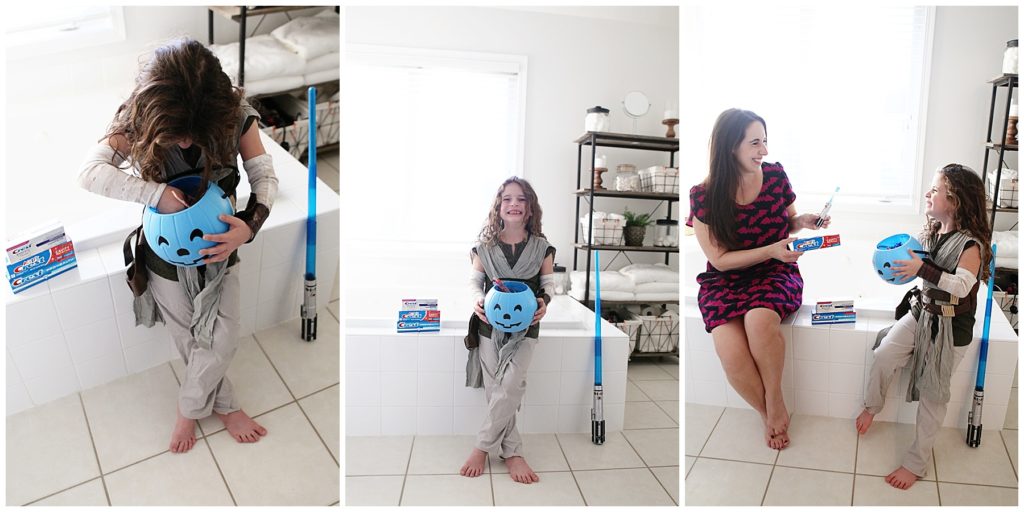 Make sure they brush at night
The very least we can do after a night of heavy candy consumption is to make sure that our kids do a good job brushing their teeth. Crest found that 7-in-10 parents are stricter about enforcing teeth brushing routines the night of a holiday. Remind them to get in back, up, down and around. I always make my kids say, "Cheese," and go over the front ones at the end too.
Find ways to use excess candy
According to Crest, 17 percent of adults admit to donating candy and 35 percent bring leftover candy to work. Find a full list of ideas here.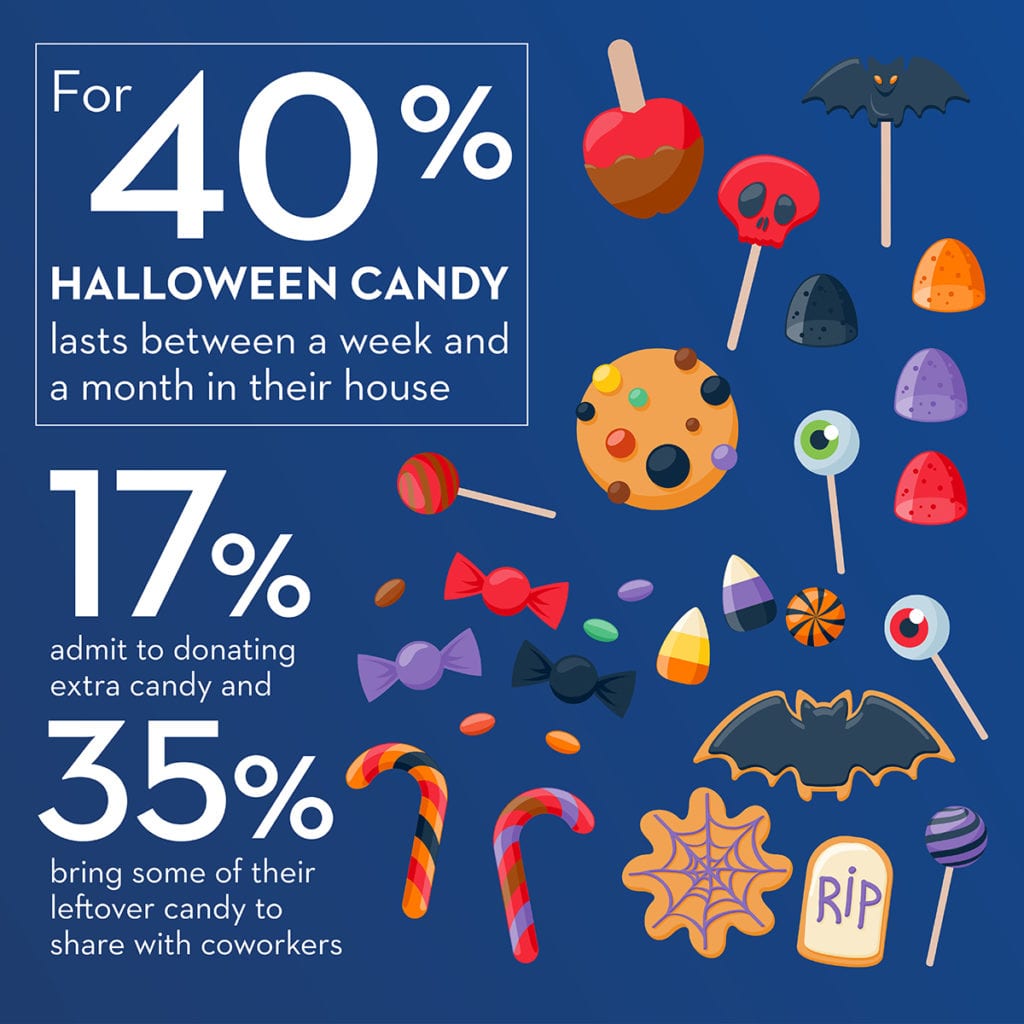 After Halloween, pair candy with nutritious snacks
So many households have SO MUCH leftover candy after Halloween! Have your kids eat a more nutritious snack before they take a few bites of candy. This reinforces that nutrition should come before the treat. Plus it helps to fill their tummies too.