It was a very ordinary night in September in 2011 and I was driving home from work at about 10 p.m. I was working in insurance and had worked overtime that day due to a hurricane. I had nothing to do at home so I figured, "Why not make the extra money?"
There were no little kids at home waiting for me. My dogs were there. My husband was there, but overall no one needed me there.
It had been just over three months since we buried our stillborn son and even though I was driving home on a road I knew well, I was still so very lost.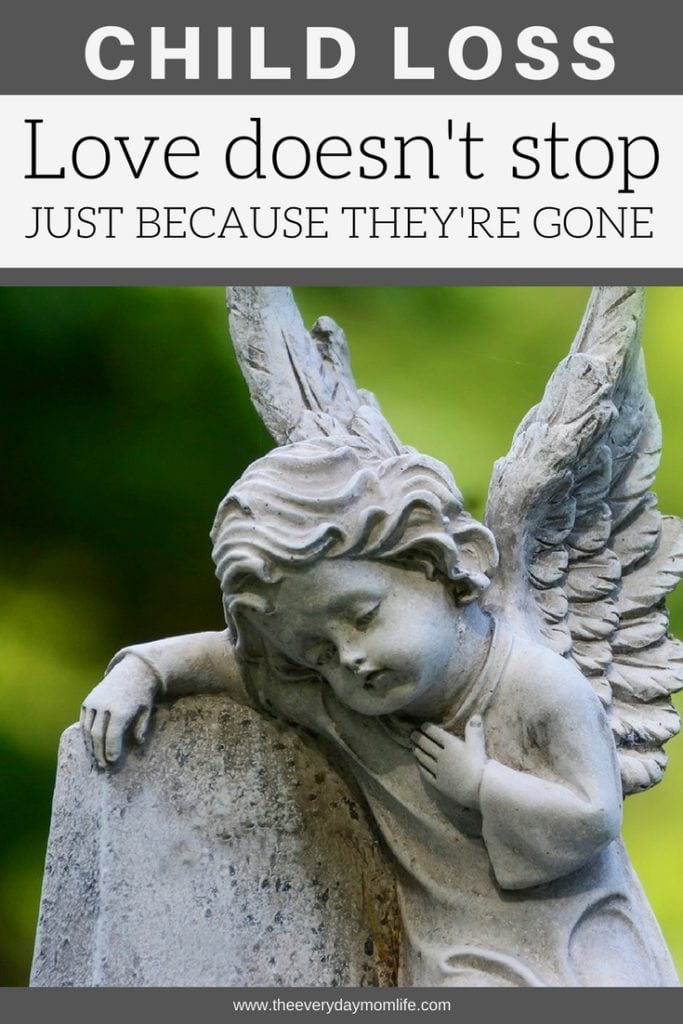 I told myself that this would be the day. This would be the first day I didn't go to the cemetery. You see, I went every day. With the exception of a weekend we spent at the beach in an attempt to get away, I had been every day since we buried him.
You could say it was obsessive. I was very afraid that if I didn't go, I would forget him. I felt like it was the only thing I could do for him as a parent. I could show up. That's it. So every day, I went.
When I started working full time a month earlier, I started going after work. But now it was late at night. Was it even open? Would it be creepy?
"You can do this," I told myself. "You don't have to go. You can just go home."
But, as I came up to the highway, I veered onto it and made the short drive to the cemetery.
It was actually beautiful at night in the baby section. Loved ones leave solar-powered, garden lights as a nightlights for the babies and children buried there. The lights dotted that section of the cemetery like Christmas lights on an evergreen.
Beautiful as it was, that was the moment I knew I had to figure out how to stop going to the cemetery each day.  I was in the cemetery, in the dark after 10 p.m. Who does that?




I actually don't remember the first day I didn't go. At the time it was so vitally important for me to take that step, that very tiny step, that I know it was a monumental day. I know it was a day filled with guilt and anguish as I consciously made a decision to move through my grief.
There are a lot of firsts you experience during the first year you lose your child. For me, the first moment I didn't feel him move inside me, the first time I looked at what was left of my empty stomach, the first morning knowing we wouldn't take a baby home, the first time you walk into your house after you say goodbye, the first time you walk into their room, the first week, the first month, the first holiday (every first holiday), the first trip to Target…You get the point.
Every experience you have brings new emotion to your grief, but it also helps you to live through it. Those firsts that happen just because they are a part of life are one thing. But those firsts where you have to make the decision to move are something completely different.
Those firsts, the ones that are your decision, are so important in the beginning because as much as they hurt, they are usually the ones that will help you learn to live again.
Over five years later and I'm still having firsts. They are few and far between now but they happen.
This year was the first year that I skipped the Walk To Remember, which is an annual walk coordinated by volunteers to remember babies that have been miscarried, stillborn or lost after they were born. It always happens in October since this month is National Pregnancy & Infant Loss Awareness Month and we have always attended.
This year my son was sick. He had a 102 temperature and I decided that it wouldn't be in his best interest to take him out. It was the first time I didn't go to the walk, which would have been our sixth.




It felt awful, but it was one of those conscious decisions that I made to move forward. I picked between my two kids and the one who needed me more won. It wasn't the first time I had done that, but each time it happens I still feel horribly guilty and it weighs heavily on my heart.
There are so few things I can "do" for Alexander now. Going somewhere for him feels like the easiest thing to do. But, unlike after he first died, there are little kids waiting for me at home now. So this walk had to be the first one I missed.
One of my favorite quotes says, "Grief never ends, but it changes. It's a passage, not a place to stay. Grief is not a sign of weakness, nor lack of faith. It is the price of love."
More than five years later, I am no longer lost. I know which decisions I have to make in order to move forward. Today my firsts usually move me farther away from Alexander but they always reinforce how he now lives in my heart versus any action or event. That's one place he will always stay and always be first.