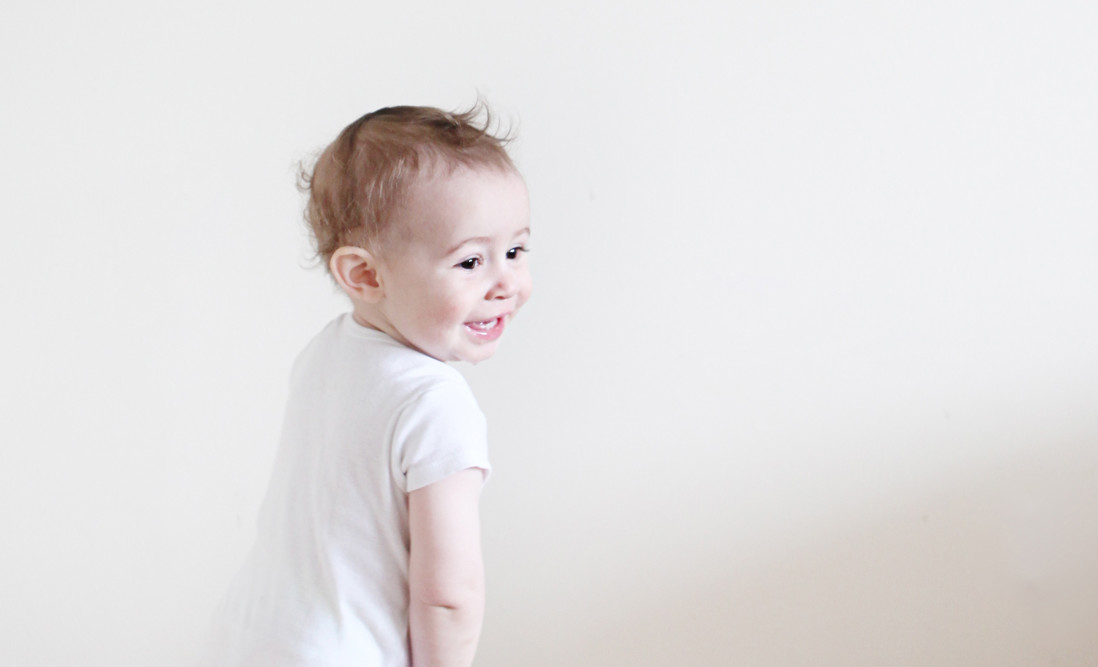 I snuggled you tonight, right up against your cheek in the way that makes you giggle. I thought about how in just one day you will no longer be considered a baby.
It's amazing how quickly it goes by and how rapidly it all changes. As I nuzzled the side of your head I noticed that your baby smell is disappearing. It's being replaced by the smell of a little toddler who runs fingers full of food through his hair, wipes boogers across his cheeks and rolls on the ground just because he can.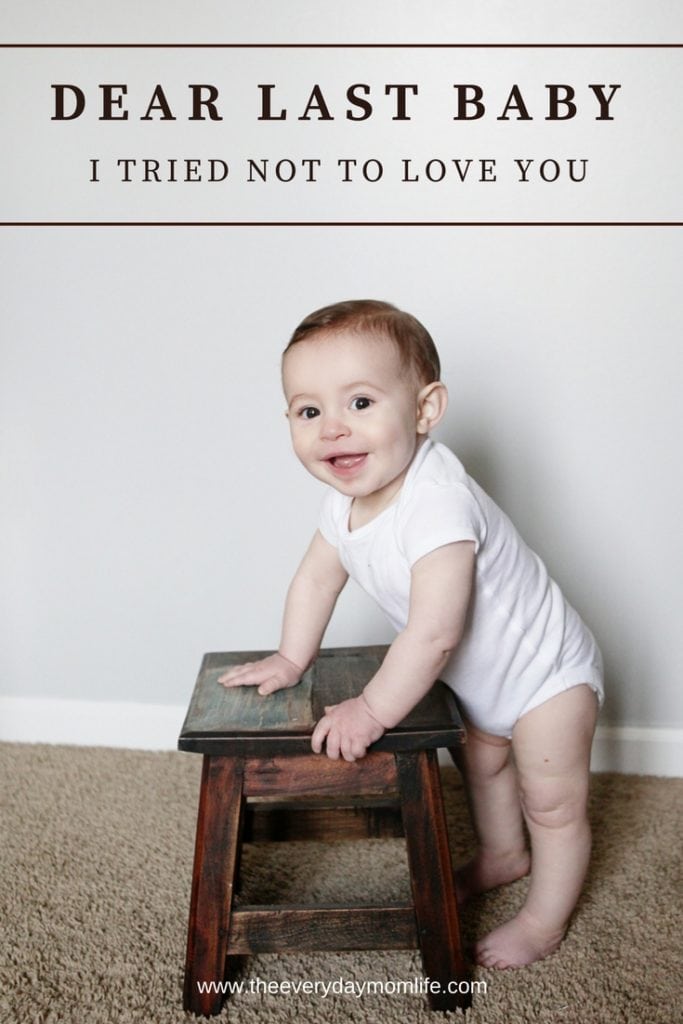 I noticed how steady your gaze was as you looked at me and leaned your head against mine and looked straight into my eyes. You know exactly who I am now and you know you can always come to me, especially for love. It seems like only yesterday I was rocking you as a tiny newborn, wishing you would know how much I loved you.
Looking at you today, it's hard to imagine, but there was a time when I was worried I wouldn't love you.
When I first found out I was having you, I didn't think it would last. I was scared. Scared for me, scared for you. For most of the pregnancy, I tried to put you out of my head. I did everything I could for you and did everything right as I always do in my high risk pregnancies – prenatals, shots in my stomach, weekly check-ups, weekly ultrasounds, extra folic acid, prednisone the first 10 weeks, interlipid infusions and of course baby aspirin for us both. I knew no matter what you would be my last baby and did everything I could to help you grow, but I didn't dare believe you would come true.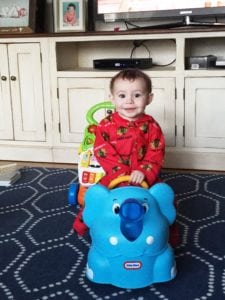 When I found out you were a boy, I'll admit I cried. I sat in the parking lot at Target sobbing. They weren't tears of joy. They were tears of sorrow. I wasn't sure I could deal with the idea of having another boy after losing your brother. I didn't want to lose you too and I felt for sure that history would repeat itself. I thought if you were a girl, it would have been easier. I was worried I was replacing your brother. I was worried I would never look at you in the way I looked at him for the short time I held him in my arms. For most of the pregnancy, I tried not to love you.
I went through the motions each day, week after week, month after month. I lived from one appointment to the next. I held my breath each time I walked into the ultrasound rooms. At your 20-week scan the doctor told us nothing was wrong with you, you were perfect. I almost couldn't believe it. Even your sister, had a simple cyst on her brain (which cleared up within a few weeks), but you were perfect.
I left the doctor's office that day and pushed away the hope that was trying to claw its way out of my soul. Despite all my efforts, I couldn't push away the love. It was there in every part of my heart and piece of my being and it started getting stronger each day.
The day we checked into the hospital to have you, I still didn't let myself believe you would be mine. I still held my breath. Your dad changed into his hospital scrubs and cracked jokes to lighten me up, like he always tends to do. I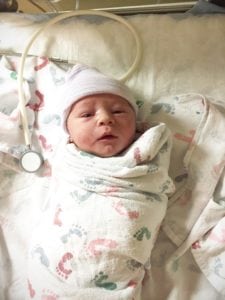 stayed focused on keeping my expectations limited.
The moment I heard you take your first breath, I took mine too. You were out. You were safe. I could hope for you, I could wish for you and I could certainly love you.
The first time I saw your beautiful face and alert eyes, all my worries disappeared. You were not your brother. You were here. I got to keep you. You were my sweet boy to hold, to snuggle and to love. So, I did.
As I look back on your first year I am amazed by everything you are and everything you have accomplished. Right from the start you were my happy boy. Through months of ear infections and snotty noses you remained a constant ray of sunshine in all of our lives.
Today simple things make you happy and my wish for you is that this always holds true. I hope you always know how much you are loved and how much we treasure your laugh, your smile and sparkling eyes.
As I kiss your head and lay you down to sleep tonight, I know we will have our ups and downs in your life. We will have our good days and bad days as you test limits and I set boundaries. We will have plenty of moments where we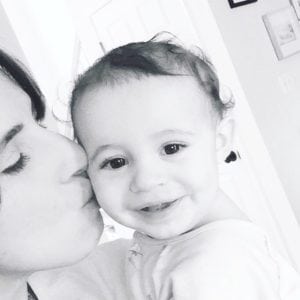 laugh until it hurts and cry because it hurts. But at the end of each day, I will be there to snuggle against your cheek at night and wish your worries away. I may not have hoped for you in the beginning, but now I will hope for you and believe in you every single day of your life.
So my sweet boy, even though I tried not to love you, thank you for making that impossible. Thank you for letting me be lucky enough to be your mother. Thank you so much for letting me keep you.