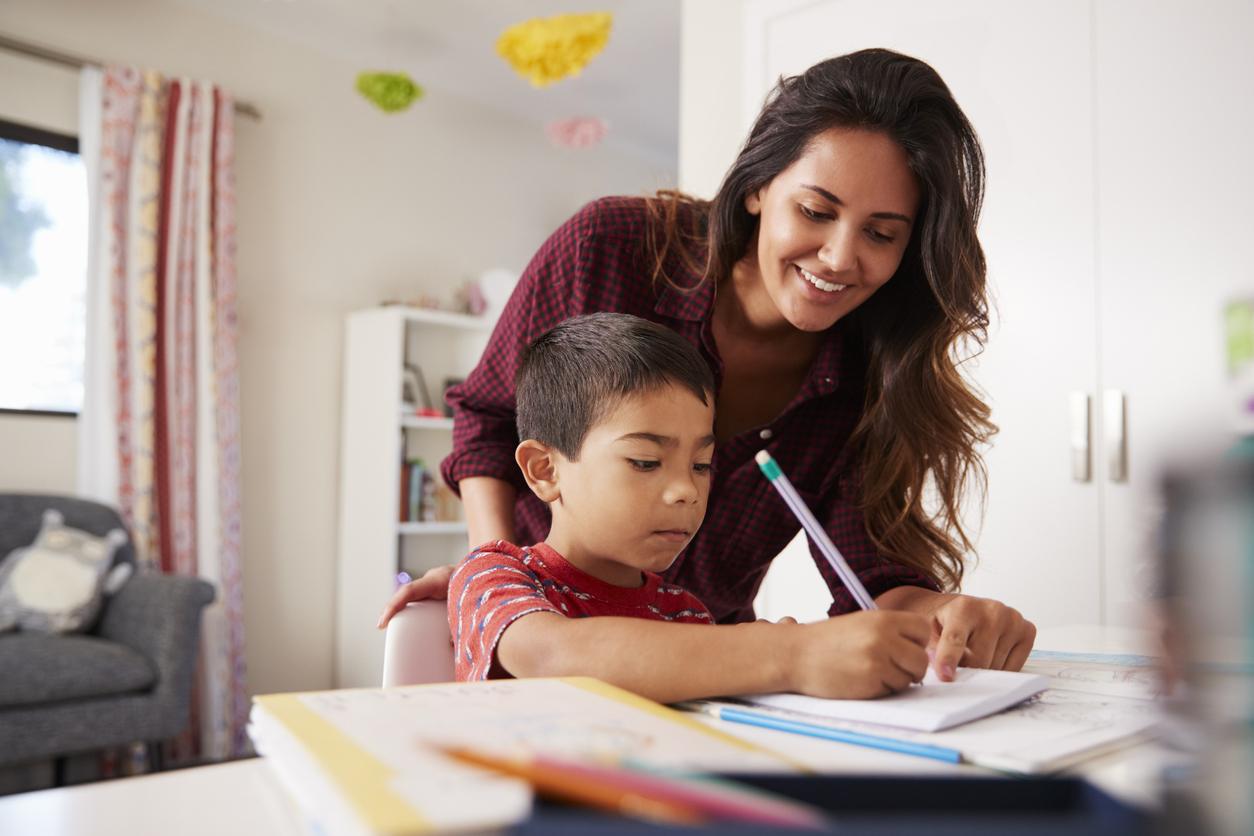 I'm not a teacher. Sure, I have this website that has some fun ideas on it that happen to dovetail with learning, but I'm not a teacher and before this pandemic a didn't give a homeschool schedule a second thought.
I don't have the patience for math (YUCK!) or teaching a little person how to read or explaining spelling. But here we are. Now we are all moms, teachers, caretakers and all the while worrying about what the future will hold with the coronavirus creeping closer and closer.
I'll be honest, when they first canceled school for four weeks, I sort of panicked. As a mother, I had been hoping they would cancel it. As a person who doesn't teach, I was – and still am – a bit lost.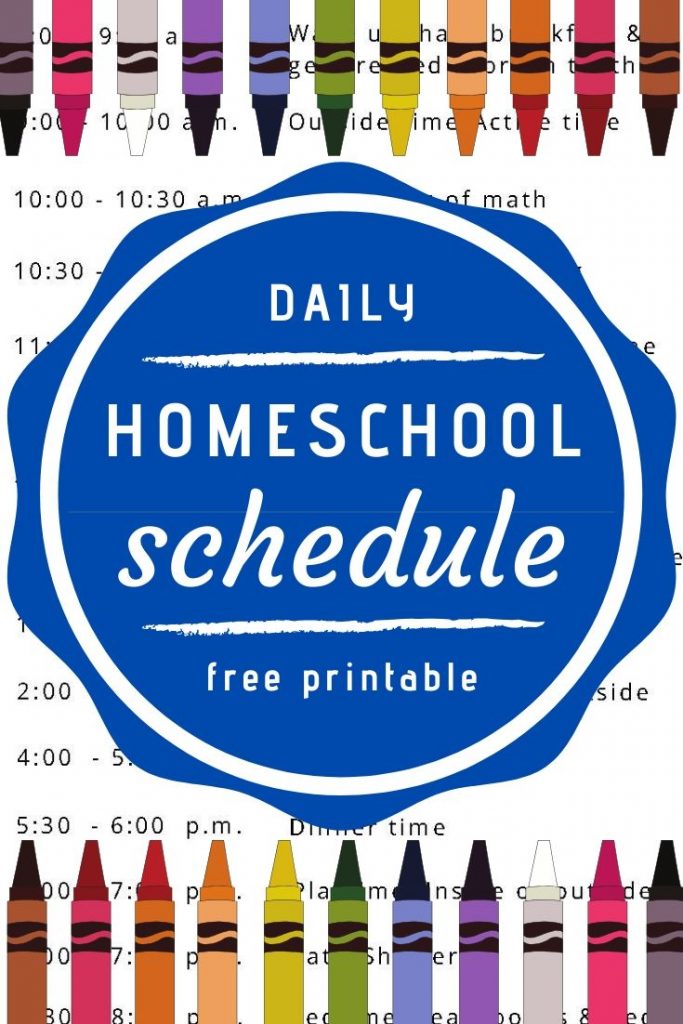 Our school district has been really helpful, but it's not a well-off school district. We don't have a district-wide online learning system for a homeschool schedule. Additionally, a portion of the students in our district don't have access to internet at home, especially with the library closed.
The teachers have sent home packets but in reality, the packets our teacher sent home might take my daughter about 30 minutes to complete. It's certainly not going to fill a school day. My son's school – he's in preschool – didn't send anything home.
Basically, I was on my own when it came to making a structure our days and how to work while teaching two kids.
But, I think I've finally found something that's realistic for us.
Do we do this homeschool schedule every day? No. We sure don't. But I do try to stick to this kind of a schedule for at least four days a week. (I'm a big fan of taking Fridays off. 🙂 )
Here's our schedule that I've tried to follow with a 4-year-old and a 7-year-old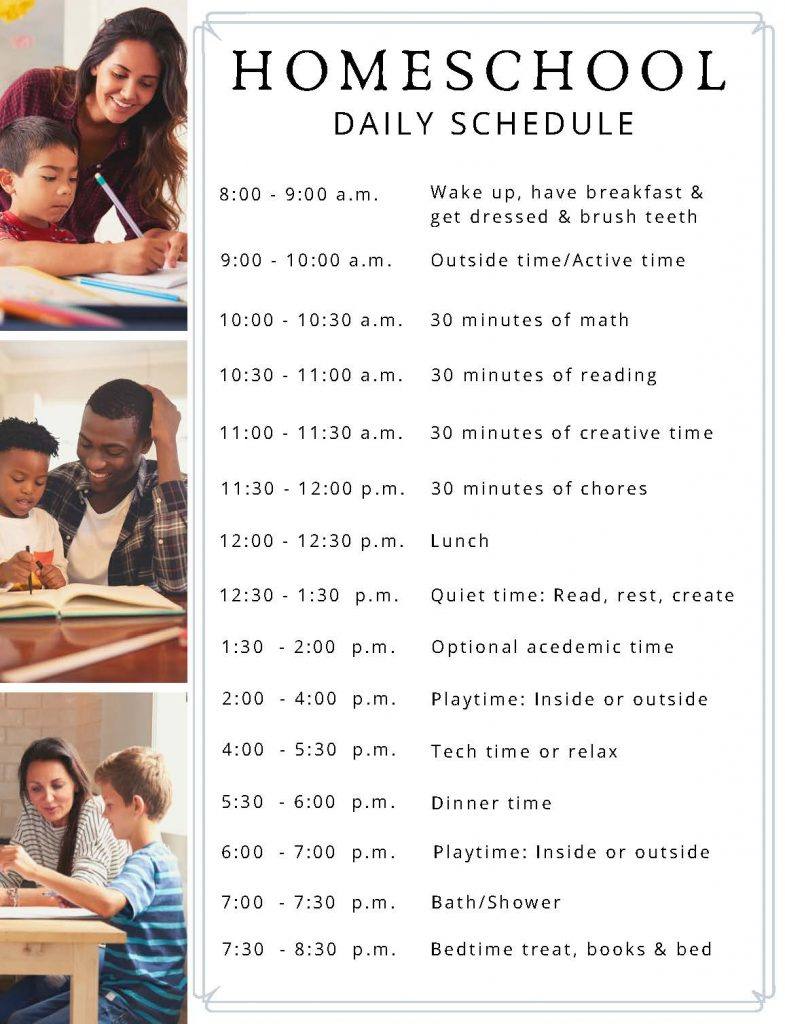 You can download this printable on the Printables page here. If you have previously subscribed to the Printables page please remember the password changes every time new content is uploaded. Please ensure that you have emails from The Everyday Mom Life enabled.
You can also find free, letter tracing printables on this post.Additionally, I've purchased some resources from Amazon that you can find here.
For more parenting experiences, click here. For more resources and activities, click here.