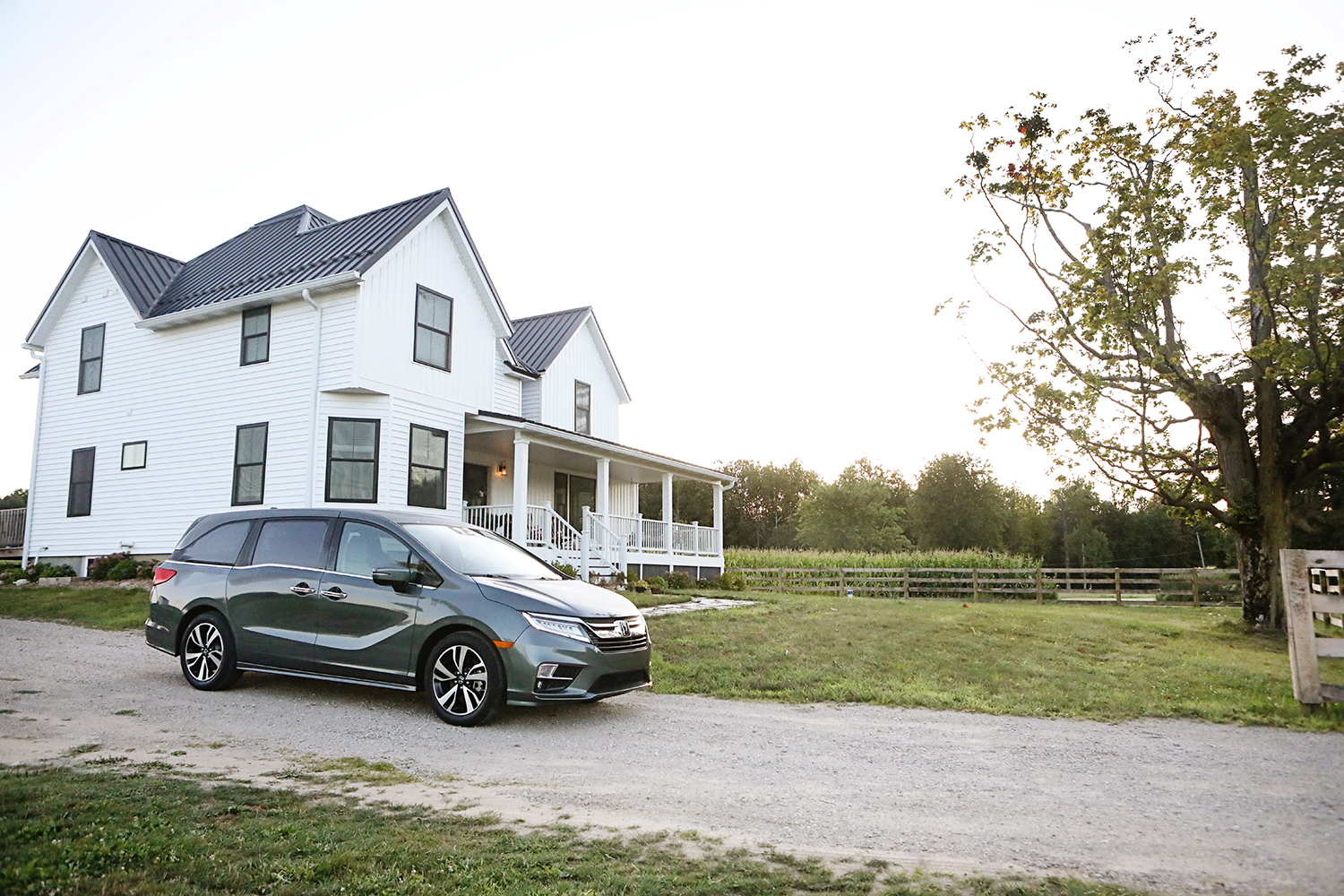 We're a road trip kind-of-family. We've been up and down both coasts and we've driven to Texas, Alabama and South Carolina from the Chicagoland area. We do this for a few reasons.
The kids and I aren't fans of flying. We will do it when we have to but if we can get there by driving, and have the time, we will drive.
Cost. Driving is always less expensive for a family of four than flying.
I like to drive. I find driving through states and seeing what there is to see relaxing.
When we had the opportunity to drive the Honda Odyssey on a recent road trip to the Little League World Series, we jumped at the chance. I've driven a Honda for the last 15 years of my life and we currently have a Honda Pilot and Honda Accord.
However, our experience with the Honda Odyssey has been limited. We may be a road trip kind of family, but since there's only four of us, we've never considered ourselves a mini van type-of-family.
That said, after driving to Pennsylvania and back (This time from Michigan!), we might be changing our tune.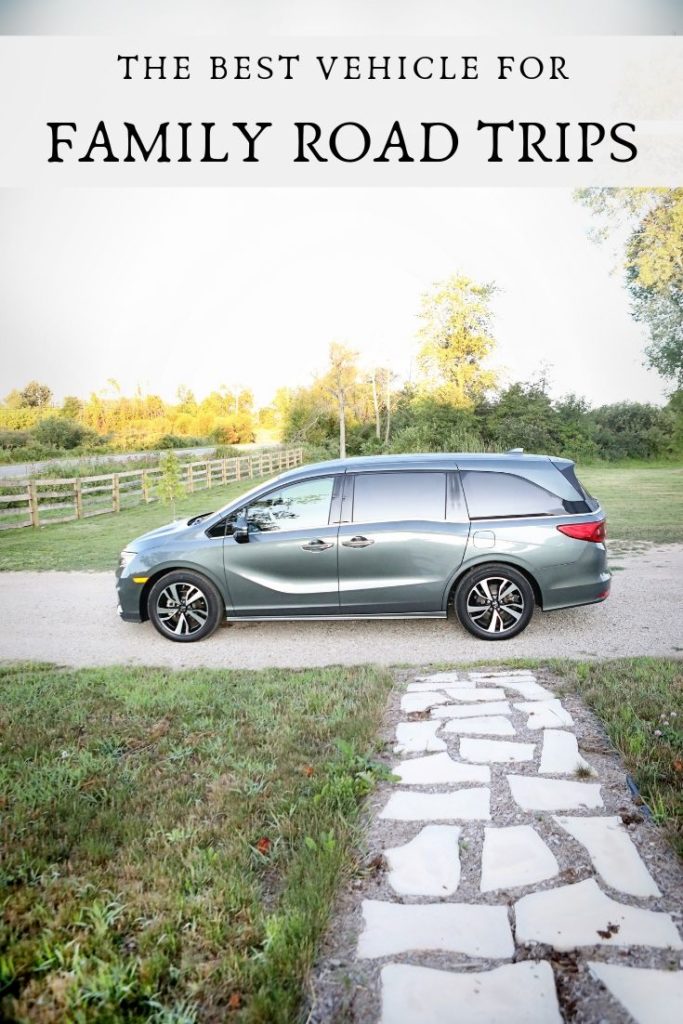 We drove the Honda Odyssey from Grand Rapids to Hershey, Pennsylvania and then from Hershey to Williamsport, Pennsylvania for the game. We then drove the vehicle home too. Altogether, that gave us almost 20 hours of drivetime with the Honda Odyssey over the course of three days.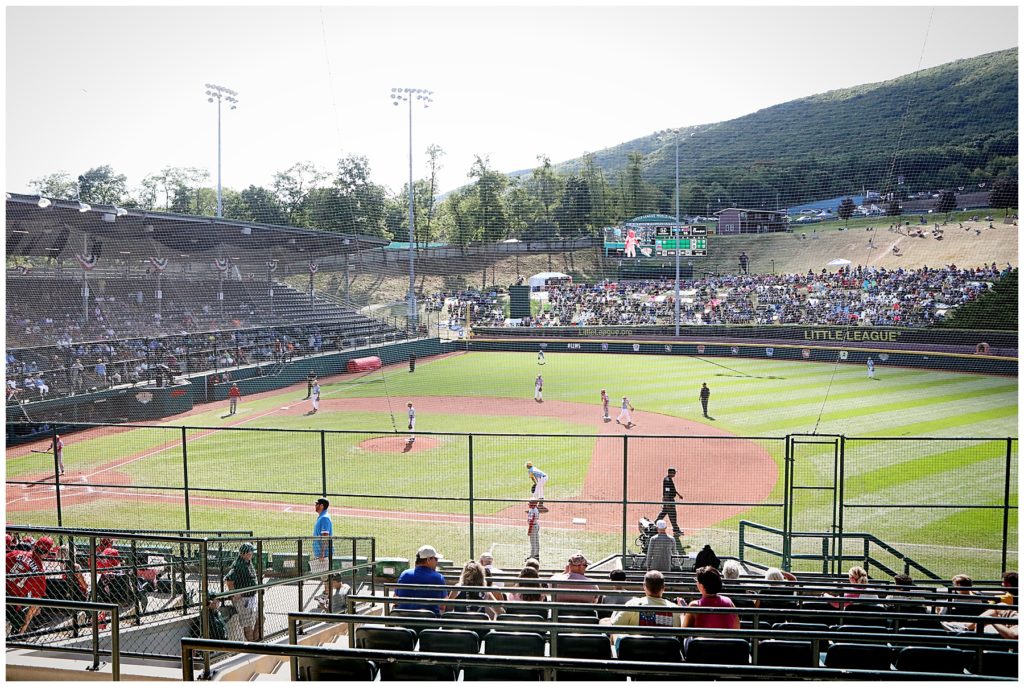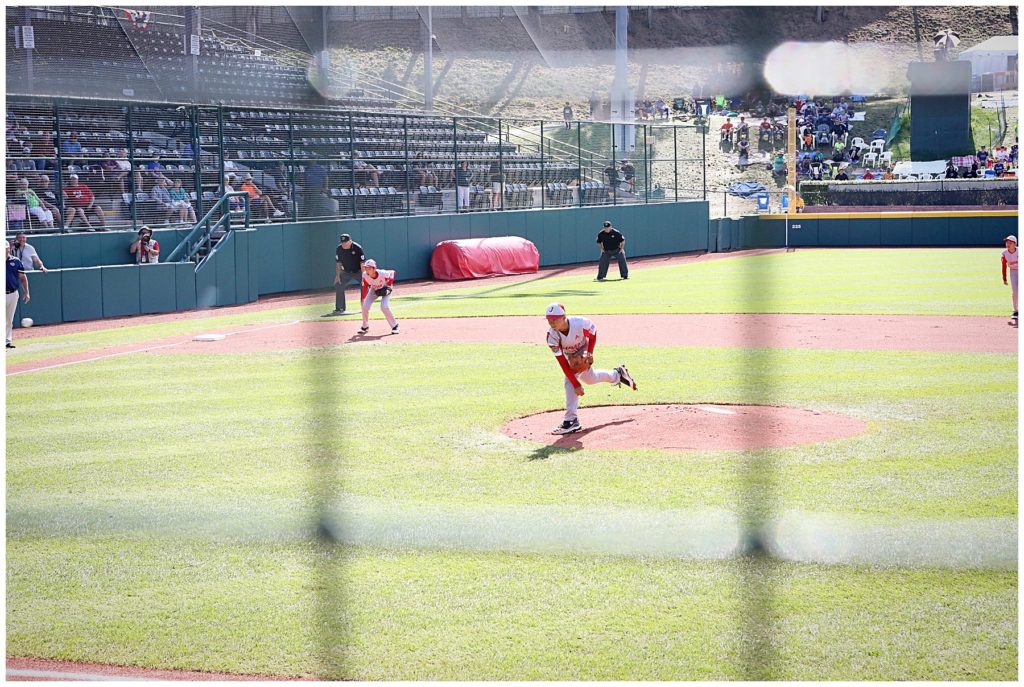 We loved our experience with the Honda Odyssey and now believe it is the perfect vehicle for families and road trips.
Roomy
As I mentioned we have a Honda Pilot, so we are accustomed to having a larger interior, but the room inside the Odyssey was unexpected. I expected it to feel smaller and a bit more closed in. It didn't.
In fact, it seemed like we had more room. The driver's side and passenger's side had ample space in between them, including plenty of storage space, cup holder space and multiple places to charge devices.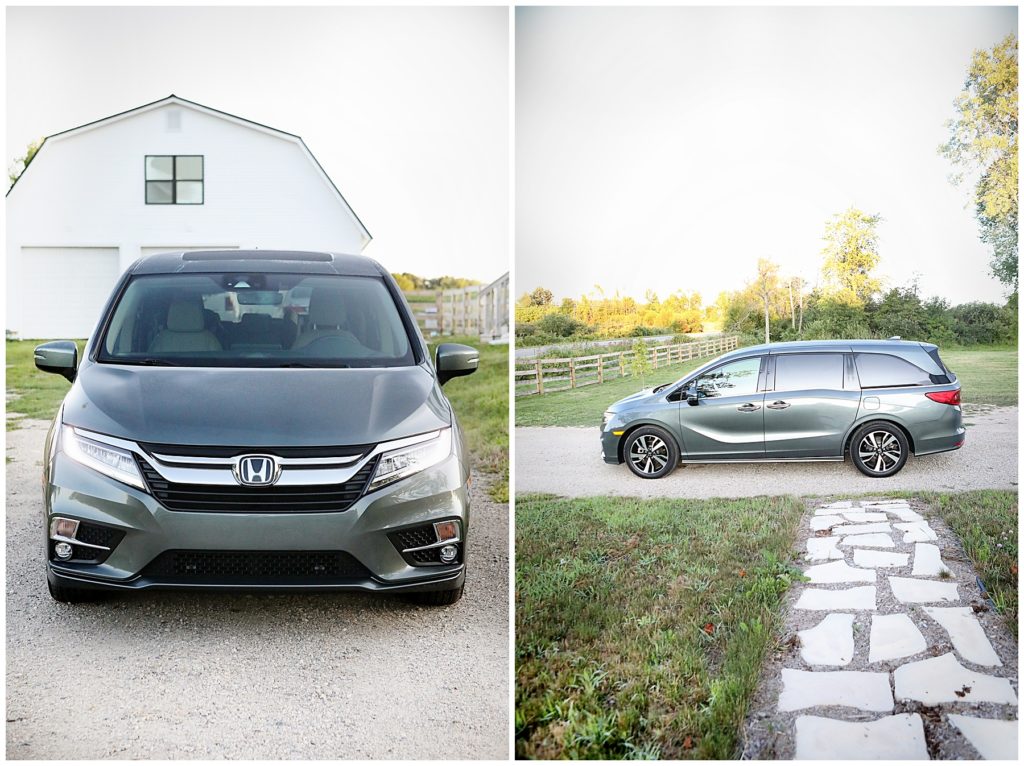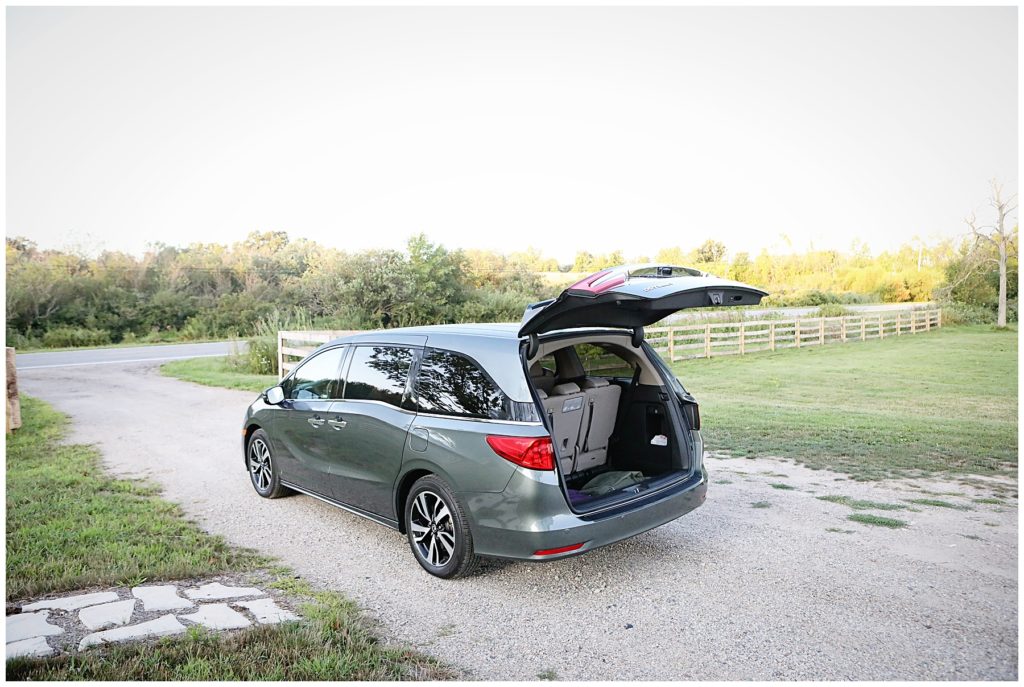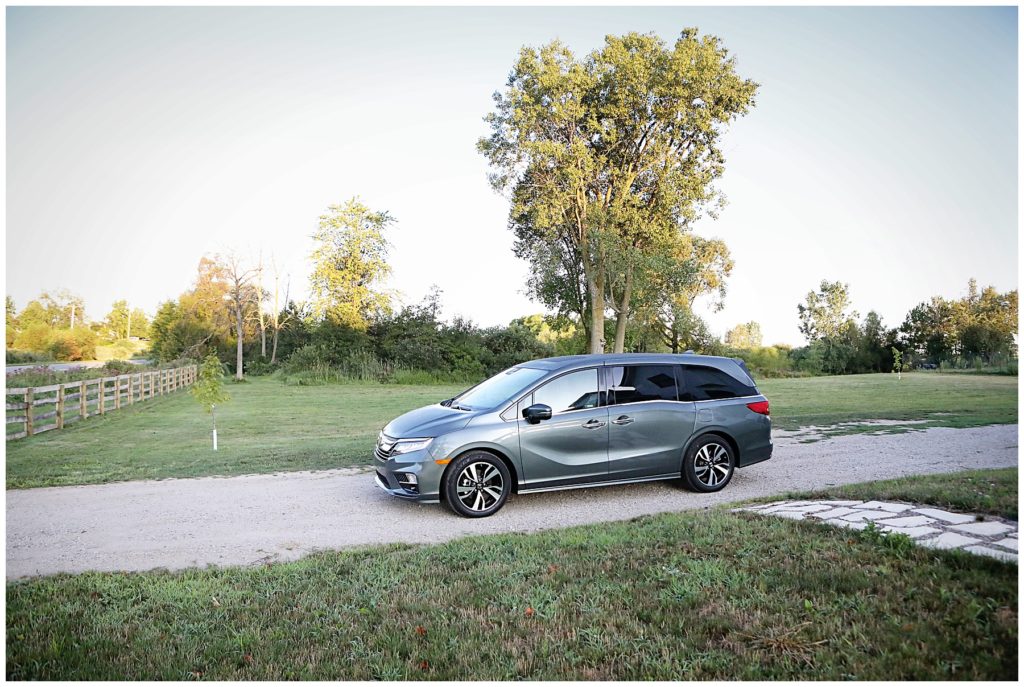 The two back seats had enough room to fit three, full-grown adults in each of them plus enough trunk space for us to fit two suitcases. My son is still in a 5-point harness car seat and my daughter is in a booster seat. Even with both of those in the vehicle, I could sit between them comfortably. As a bonus, since there was so much room between them, they couldn't touch each other and annoy each other.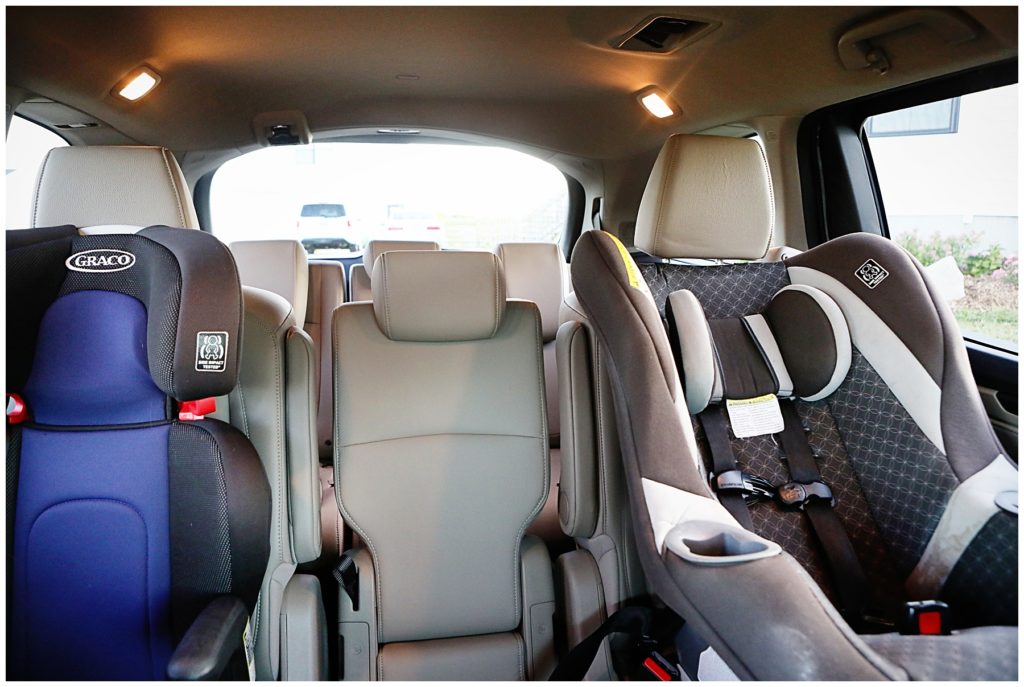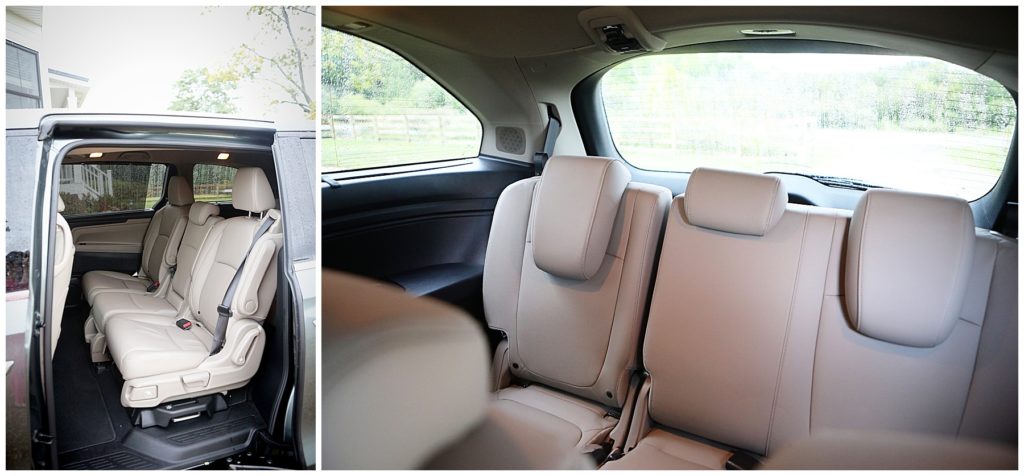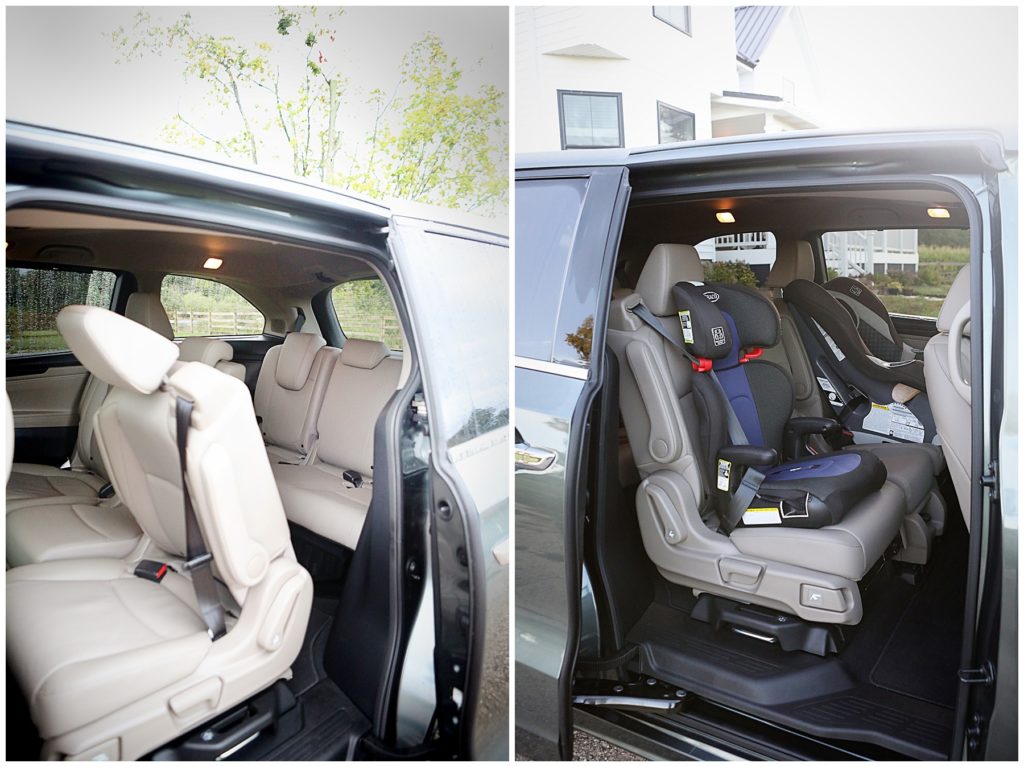 Comfort
Our Honda Odyssey had a leather, tan interior that made long travel very relaxing and comfortable. The captain's chairs that my husband and I sat in had power seat controls that allowed us to customize our seats down to the centimeter. We also had seat heaters and coolers. This is very beneficial for my husband, especially since his back has been hurting.
Additionally, the Honda Odyssey is equipped with temperature control for the driver, passenger and back row. This is a marriage saver. We used to constantly argue over the temperature of the car. I am always cold, my husband is always hot. Now we can both have it exactly the way we want it, plus make the kids comfortable too.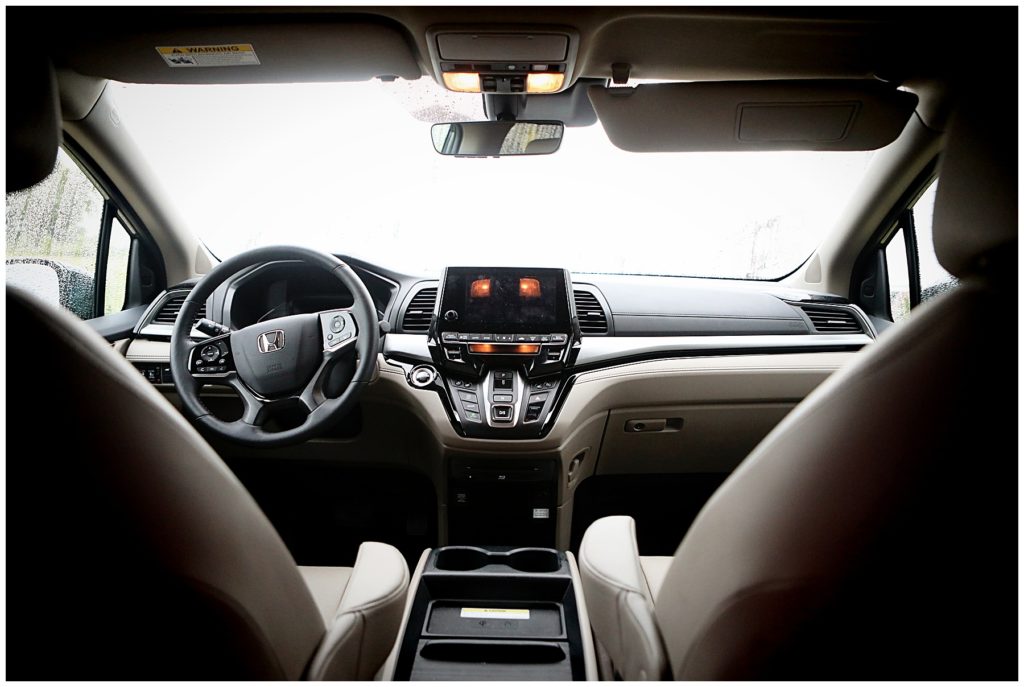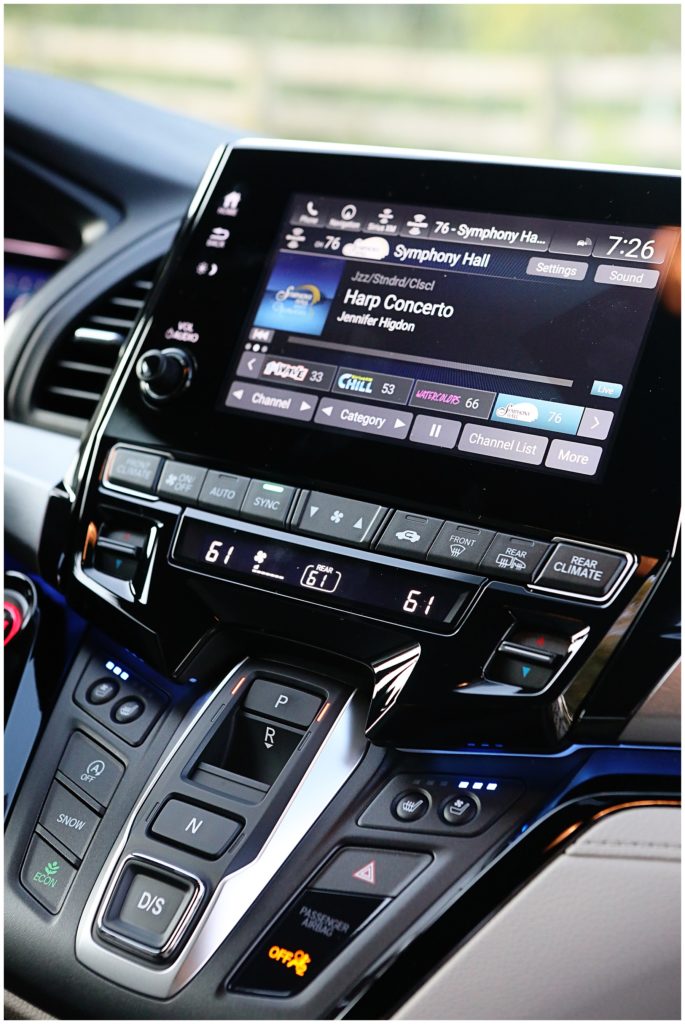 Family friendly features
I think we can all agree, road trips today aren't like the road trips our parents took. Thanks to technology, it's much easier to keep your children entertained as you're driving long distances. The Honda Odyssey makes that even easier due to the Rear Entertainment System in the vehicle.
The entertainment system is a small, television that comes down between the driver's and passenger seats and is visible by the back rows. You can control it from the navigation panel in the front of the vehicle. OR there's a remote that comes with the package.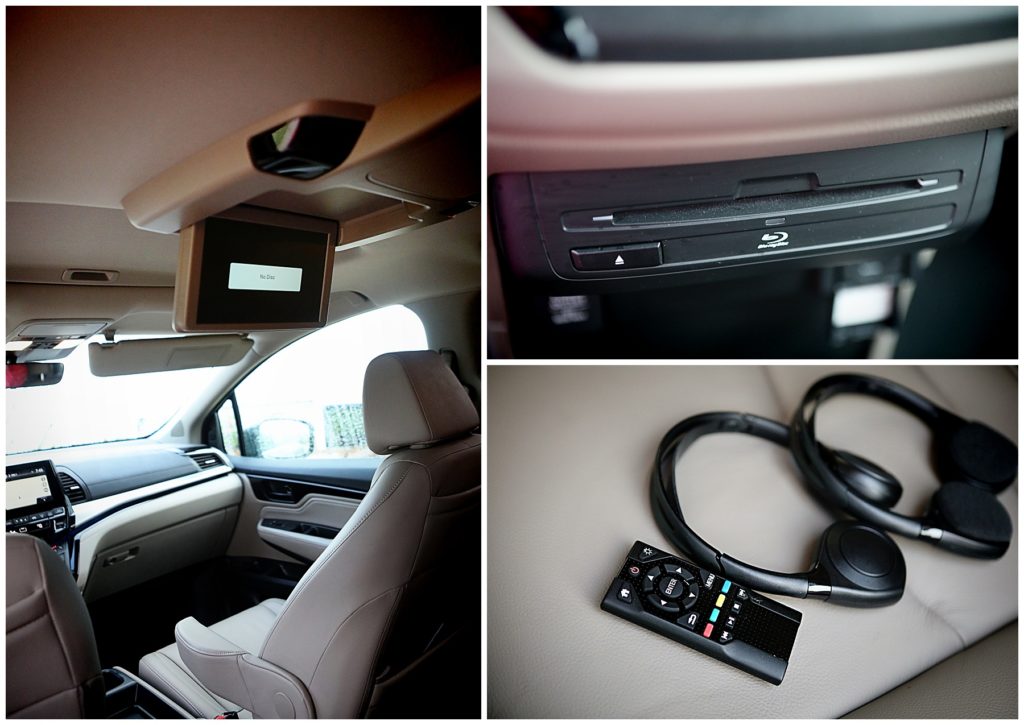 My favorite part was that the package also includes headphones so I don't have to listen to the movie they're watching. If they don't want to wear headphones, you can set the speakers so that the movie only plays in the back seats. Such a bonus if you don't want to hear Baby Shark (or something equally annoying) over and over again.
There's also plenty of outlets and cup holders for tablets and all the snacks you'll need for a long trip. Oh, and there's a vacuum, which isn't so much a feature but a necessity when you have kids with snacks.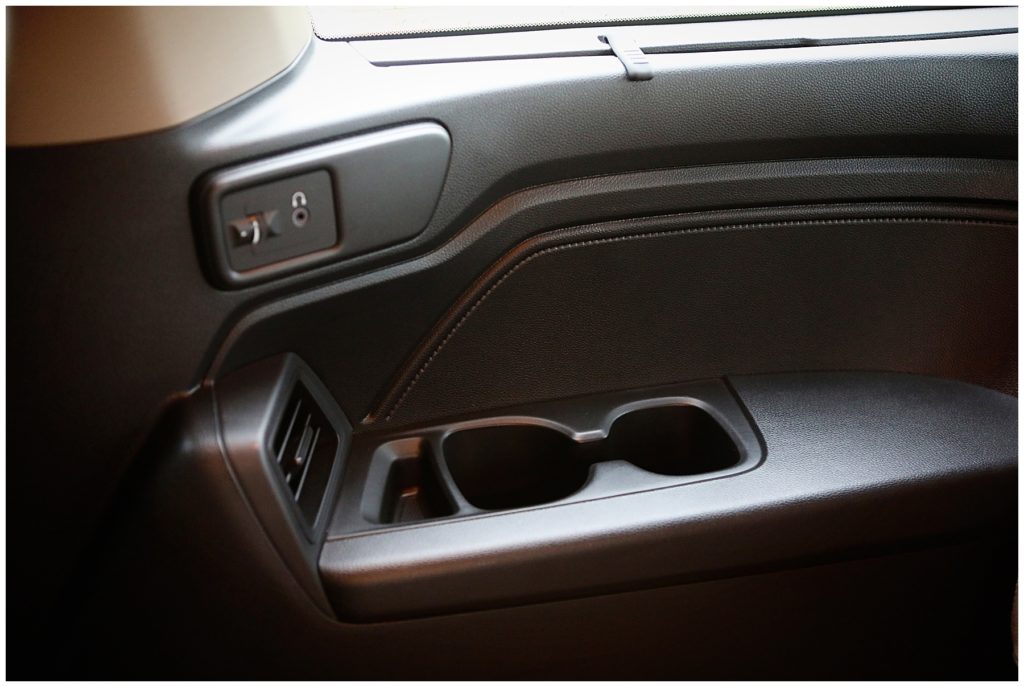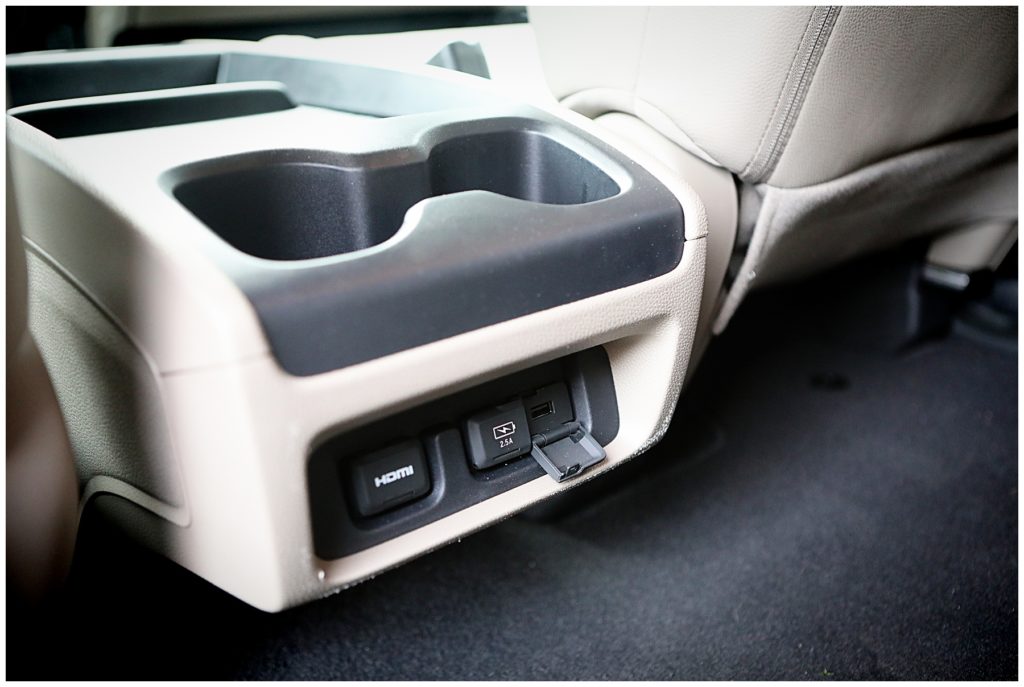 Safety Features
Being that this is a family vehicle, it's good to know that the safety features in the Honda Odyssey are on point.
To start, there is a right-side, blind spot indicator light that comes on when someone is in your blind spot. There's a sensor in the rear bumper that detects when anyone is in that spot. This is especially useful on the highway when there's heavy traffic and people tend to drive in that spot for longer periods of time.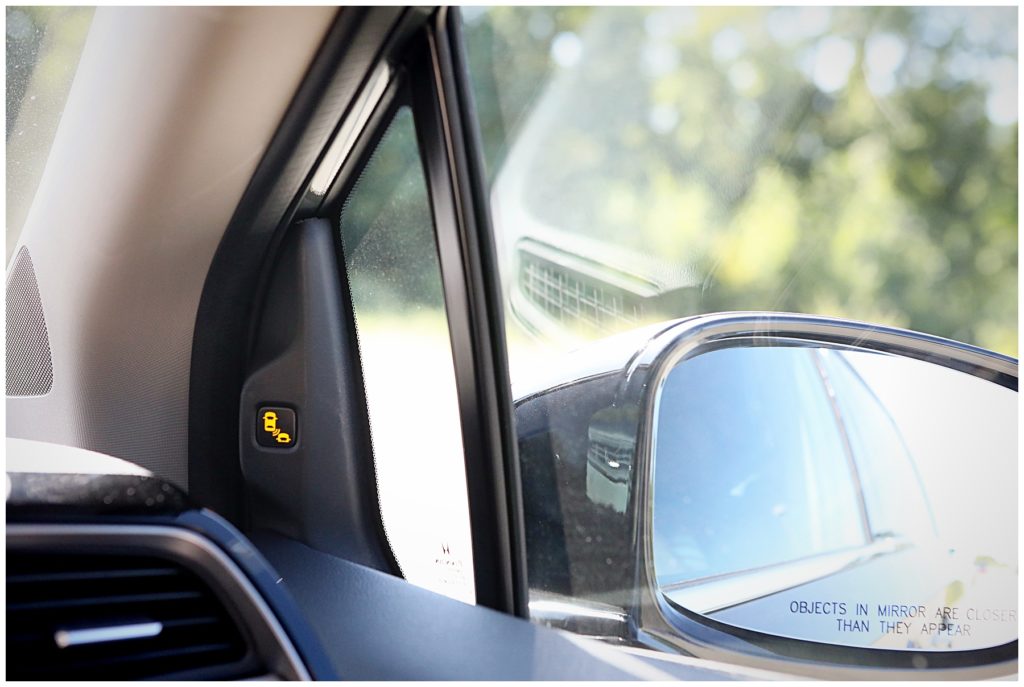 There is also a lane departure warning feature. If you veer over the yellow line on the left or the right, you will get a warning light on your dashboard and the steering vehicle will vibrate.
The Honda Odyssey also has a Collision Management Breaking System, which we lucky didn't get to test. It brings the vehicle to a stop when the system determines there's going to be a front-end collision.
Built-in navigation
The built-in navigation system on the Honda Odyssey is a must. I love that it's in your face the entire time you're driving and that it can search while driving too. There were a few times we needed to stop at a rest stop or just get out and stretch our legs. The navigation system guided us to these places perfectly. Since we had never been to Williamsport, Pennsylvania before it truly helped us navigate the trip in a safe and fast way. No fiddling with your phone.
Gas mileage
While most people don't generally think of gas mileage being a plus for larger vehicles, the Honda Odyssey gets 28 miles per hour on the highway. That makes this vehicle perfect for road trips for families. It beats the Passport and the Pilot in terms of highway efficiency per gallon of gas.
Features for adults
This is the important part right? ☺ So many times throughout this trip the Honda Odyssey made my life easier.
First, there was the wireless changing system on the console. It is seriously a godsend not to have to dig for a wire to charge my phone. However, if there's more than one of you in the car, there are multiple outlets available for charging.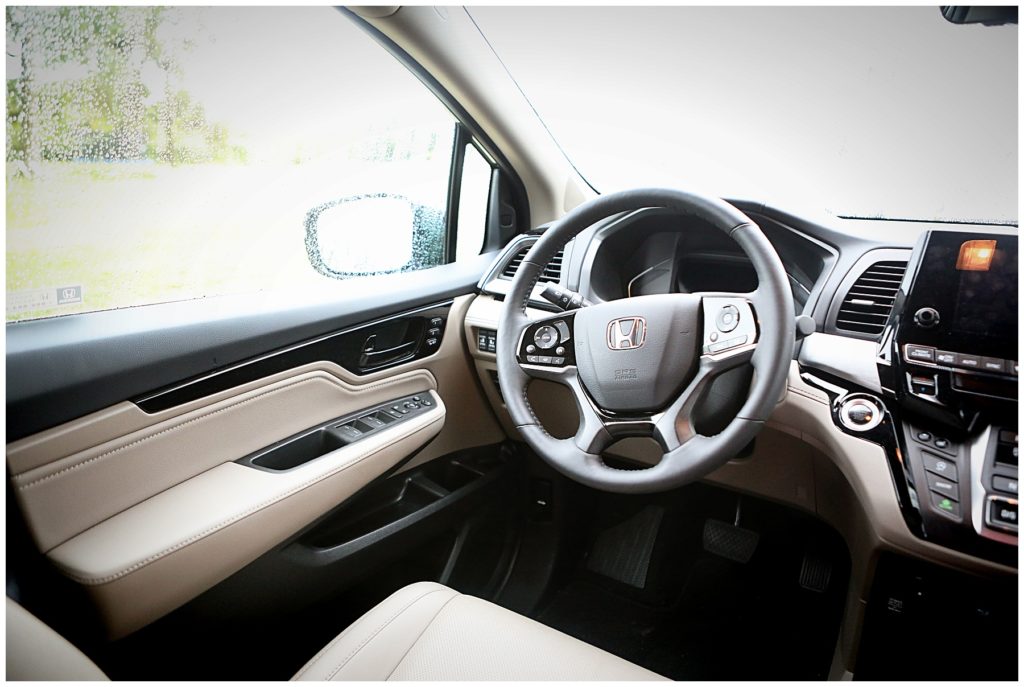 There's even a plug outlet that allowed me to charge my computer so I could work while we drove.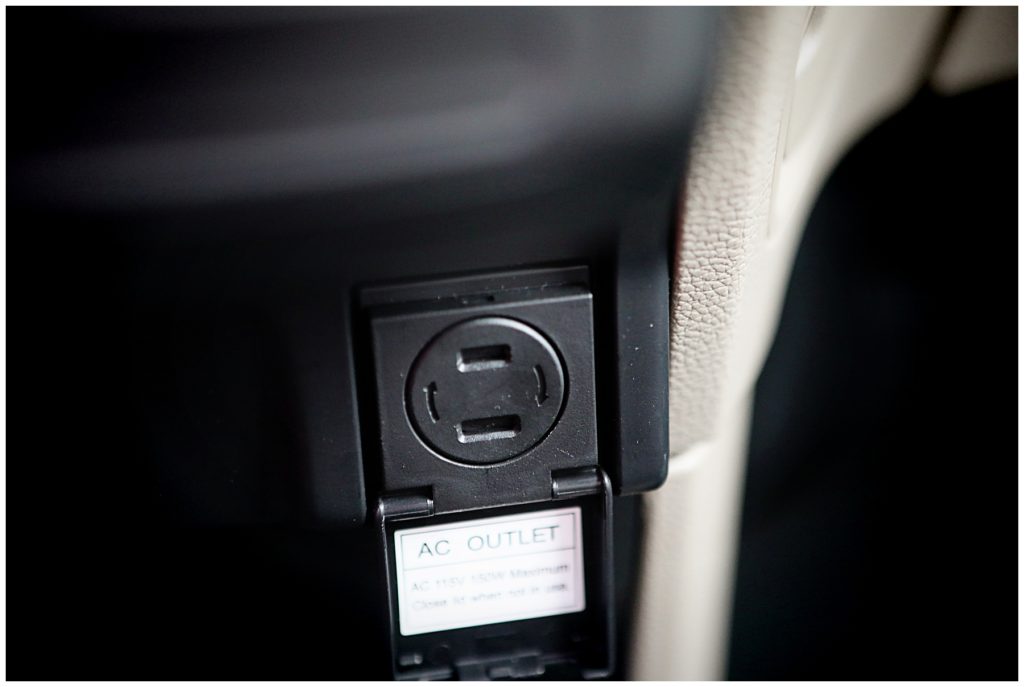 There were also plenty of cup holders and other handy spaces to put things. You might not think of a cup holder as a feature, but as someone who always had coffee and water in hand, this fits my needs. And the Honda Odyssey even leaves a few spots for my husband too.
Style
Ok, so maybe style isn't essential for road trips, but I feel like you'll be grateful that the Honda Odyssey doesn't look like your mother's minivan. In fact, Honda has really done an excellent job to make their minivan look more stylish than others on the market.
Altogether we had an amazing trip in the Honda Odyssey and enjoyed the Little League World Series, which Honda sponsors. The stadium was beautiful, there were so many things to do. Watching the kids play so hard was a wonderful experience for our family.
While our son is too young to play now, hopefully he will play in the future. It was heartwarming to see how the supportive families rallied around the children and each other. It made the whole event positive and unforgettable.
To learn more about the Honda Odyssey, click here.
For more tips and reviews, click here.