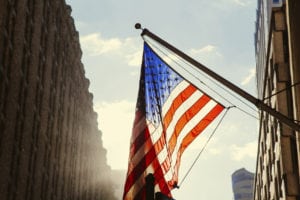 A sure way to make me do something is to tell me that I can't and act like you mean it. And you definitely better not tell me I can't do something because I happen to be of the female gender.
I have clear memories growing up of feeling completely indignant over what I saw to be an injustice due to my gender. I remember being told to let a boy ride my new big wheel because he didn't want to play dolls. Excuse me, neither did I. I was perfectly fine riding MY big wheel.
In 5th grade I was sent to the vice principal's office for saying "bull crap" at recess during a heated four square battle. I know. I was pretty foul mouthed. It has only gotten worse. Anyway, the vice principal asked me why I thought I had been sent to her office. I said something along the lines of, "Because I said crap and I'm a girl so my teacher was surprised. That must be it because the boys use real swear words all the time and she doesn't say anything to them about it." She tried to hide a smile and said that I had pretty much figured it out and sent me back to class.
I would battle over Saturday chores. My brother would get the outdoor work and I would be stuck inside dusting or cleaning bathrooms. Neither of us liked this set up. We both wanted to switch but we were being taught the "proper gender chores".
As an adult I have had a male boss tell me that I wasn't considered for a merit raise because I took a maternity leave so it wouldn't be fair to the male employees.  I overheard my boss say that he should stop hiring younger women they'll just end up having kids and be unfocused afterwards. Even last week at work, I had a male client tell me that he firmly believed women belonged at home cooking and cleaning.
Tonight as I watched parts of the Democratic National Convention and the delegate vote was being called I could not help but get a little choked up every time someone would say they were casting their votes for the first female president of the United States. I'm not turning this into a political opinion post. I'm not even sure where I stand with Hillary Clinton's politics. I'm just taking a moment to take in the fact that there may actually be a female president.
This isn't a warrior princess in a cartoon movie giving little girls something to aspire to by demanding their own choice of who to marry. This is a real life woman running for the highest political office in our country. It amazing. It is inspiring. There is a real possibly that my girls  will get to grow up knowing they could be elected as the president and not the first of their gender.
Luckily I have never really had the desire to become president so nobody has really ever told me that I couldn't. But maybe in a few months there will be fewer things that I'm told I can't or shouldn't do because I am a woman. What can't a woman do, if after all, she can be president?