The stores are ready, the schools are almost ready, but are you ready? Sharpen your pencils and pack up those book bags because it is August and the school year will soon be in session.
If you're a teacher you are probably soaking up the last nights of your summer break and feeling a bit of anxiety over the loss of your freedom. It might be like a case of the Sunday night blues on steroids. If you're a parent, you might be breathing a sigh of relief that the kids will once again have structured days that allow their little minds to grow. You may also be jumping for joy that they are going to be out of the house now.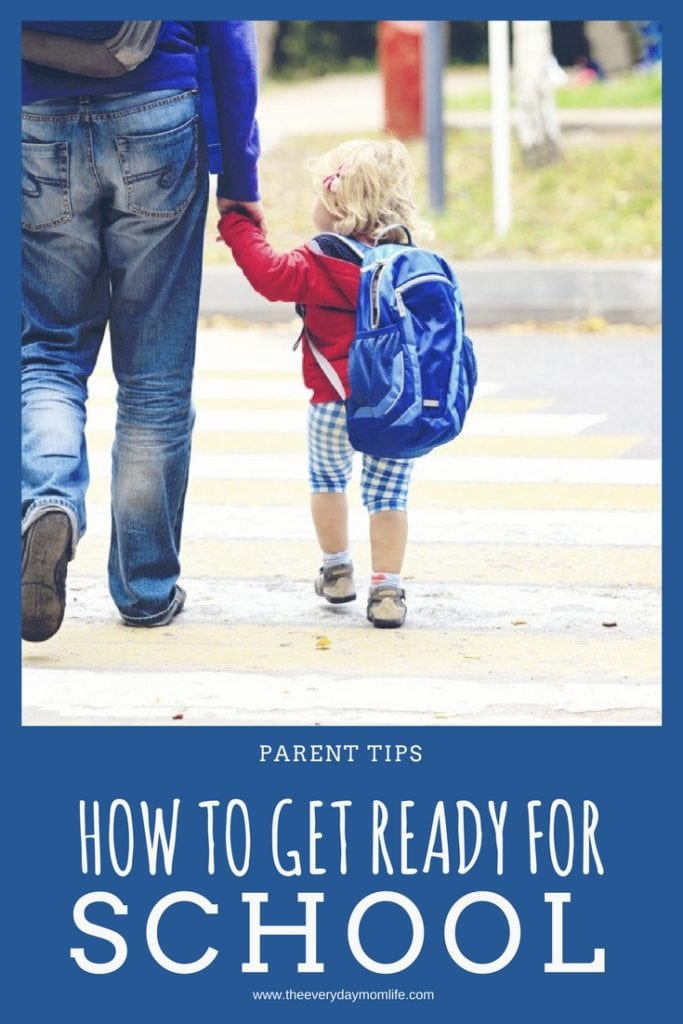 Whatever the case may be, the beginning of the school year comes with a new routine for every family and that can make things feel a bit crazy at home.
For us this year is going to be a big change because my daughter will be officially entering Pre-K at her school and start attending five days a week. Currently, she attends two days a week and on those days there are a few things we do at home to make our lives easier. In about two weeks, we will be applying these tips to our lives daily to help us have a successful school year. These have really been invaluable to us, saving time and stress on our family, so I wanted to share them with you.
How To Get Ready For School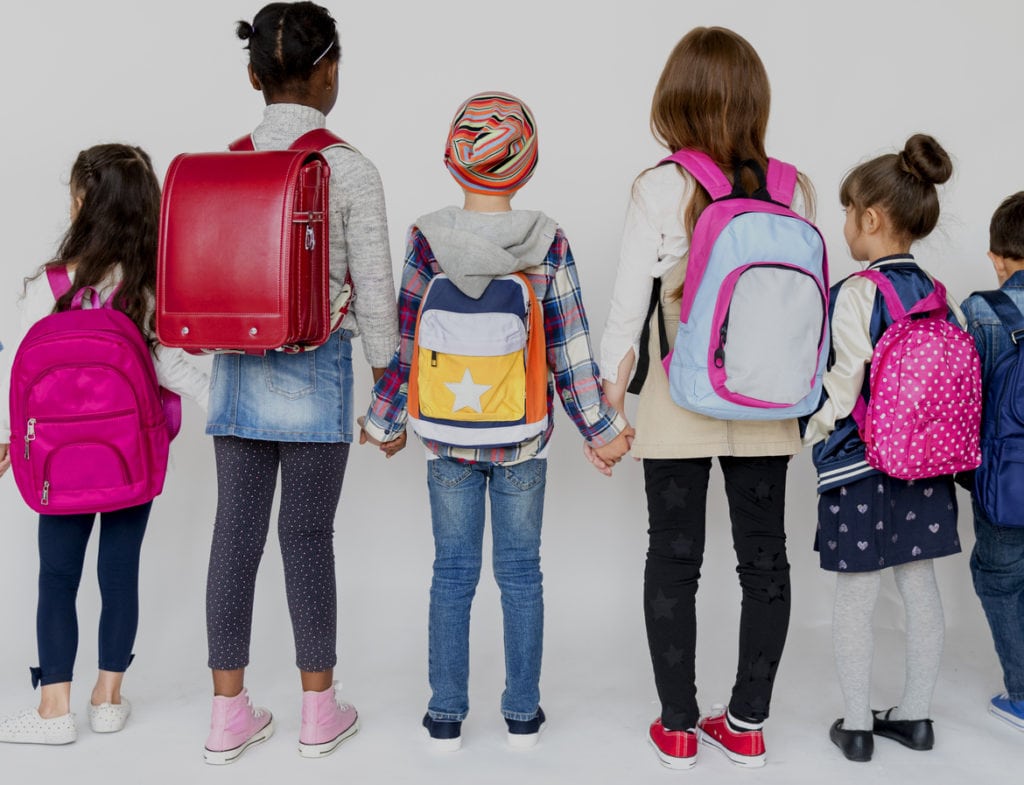 Decide When They Have To Get Up
Depending on how slow or fast your child moves (and no one's child moves fast, right?), decide what time you need to get them up and at 'em. It usually helps if you work backwards from the time that you need to leave the house. This way you can work in time for breakfast, getting dressed and any arguments that occur over just wanting "5 more minutes" of sleep. Doing this helps you to feel less rushed and no one likes to be rushed before the day even really begins.
Decide when YOU have to get up.
Just as important as it deciding when your child needs to rise and shine is deciding when you need to wake up too. The same concept about working backwards applies here. If you have the expectation that certain things need to be done before you leave the house – showering, blow drying your hair, putting on make-up, enjoying a cup of coffee and making breakfast – then you need to leave the appropriate amount of time for all those things. Again, you don't want to be rushing around and forget something vital you need for your day – like your lap top or purse.



Get back into your nighttime routine.
With lazy summer days often comes lazy summer routines. I know we are a lot more lax about our nighttime routine during the summer. It's easy to lose track of time with extended daylight hours and that sunlight can make it more difficult for kids to wind down. Once school starts though, the nighttime routine needs to become the norm again. In our house we start "relaxing" at 7 p.m. This could mean that we either read a book, watch a show or give my daughter a bath. We find all these things help to calm her down and she begins to unwind from whatever high keeps her going all day without a nap. At this time, we usually try to make the room as dark as possible, which isn't always easy with the extended days. By the time 8 p.m. rolls around she is ready to climb in bed and talk about her day.
Lay out clothing the night before – for you and them.
This one is always harder than it sounds, but it is a huge help in the morning. If you can plan ahead then it reduces the amount of stress in the morning that comes with finding matching socks, the right shoes, hair ties, jewelry, etc. Our daughter wears a uniform to school during the school year, which is nice, but if I don't do this then I still manage to spend 10 minutes looking for her shoes.
Communicate With Your Spouse About Daily Responsibilities
This one often trips us up. My husband and I both work full-time and both of us often have meetings that start around 8 a.m. The Sunday before the week begins we have a deliberate discussion about our schedules with one another so we know who will be taking our daughter to school, who will be picking her up and who might need to do double parting duties if one person has an early or late meeting. Doing this has not only been helpful for making our mornings less crazy, but it has honestly been really good for our marriage. Setting expectations with one another for the week has led to less fights, more organization and an overall happier home.



Communicate With Your Child About The Changes
Back-to-school is a big switch for the family as a whole, but don't forget about what it means to your child too. They can have an array of emotions that correspond with going back to school from excitement to anxiety. Have a talk with them about the school year, the new morning schedule, the new things that will be expected of them (possibly homework) this year and what they will be learning.
Discuss New Skills They Will Be Learning
My daughter's school focuses on the DLM curriculum and I know she will be continuing to practice writing her name, spelling short words and working in more math. My daughter gravitates towards art, reading and spelling. Math and numbers seems to be something she isn't as interested in. If your child will be learning a new subject this year that might cause them worry or anxiety, like multiplication or even algebra, discuss it with them before the school year starts and talk about ways you can help them at home through practice. Often, I try to incorporate a skill into a game that we might be doing so that my daughter learns through play versus asking her to count for me over and over again.
Tour The School And/Or Meet The Teacher
If the school is new make sure you squeeze in a visit before the school year and, if nothing else, make the time for you and your child to meet the teacher. Most schools have some sort of a social night where you can do this. It's important to help everyone feel at ease with the transition. Also, having a conversation with the teacher will help you understand their expectations for your child before the year starts. Since my daughter has been in her school for a while I've met a lot of the teachers there. However, I'm not sure who will be teaching the Pre-K class. One of my goals for this week is to find out who her teacher will be and set up time to chat with them.
What other tips would you add to this list? Help another mom out and let us know in the comments below!
For more parenting tips click here.