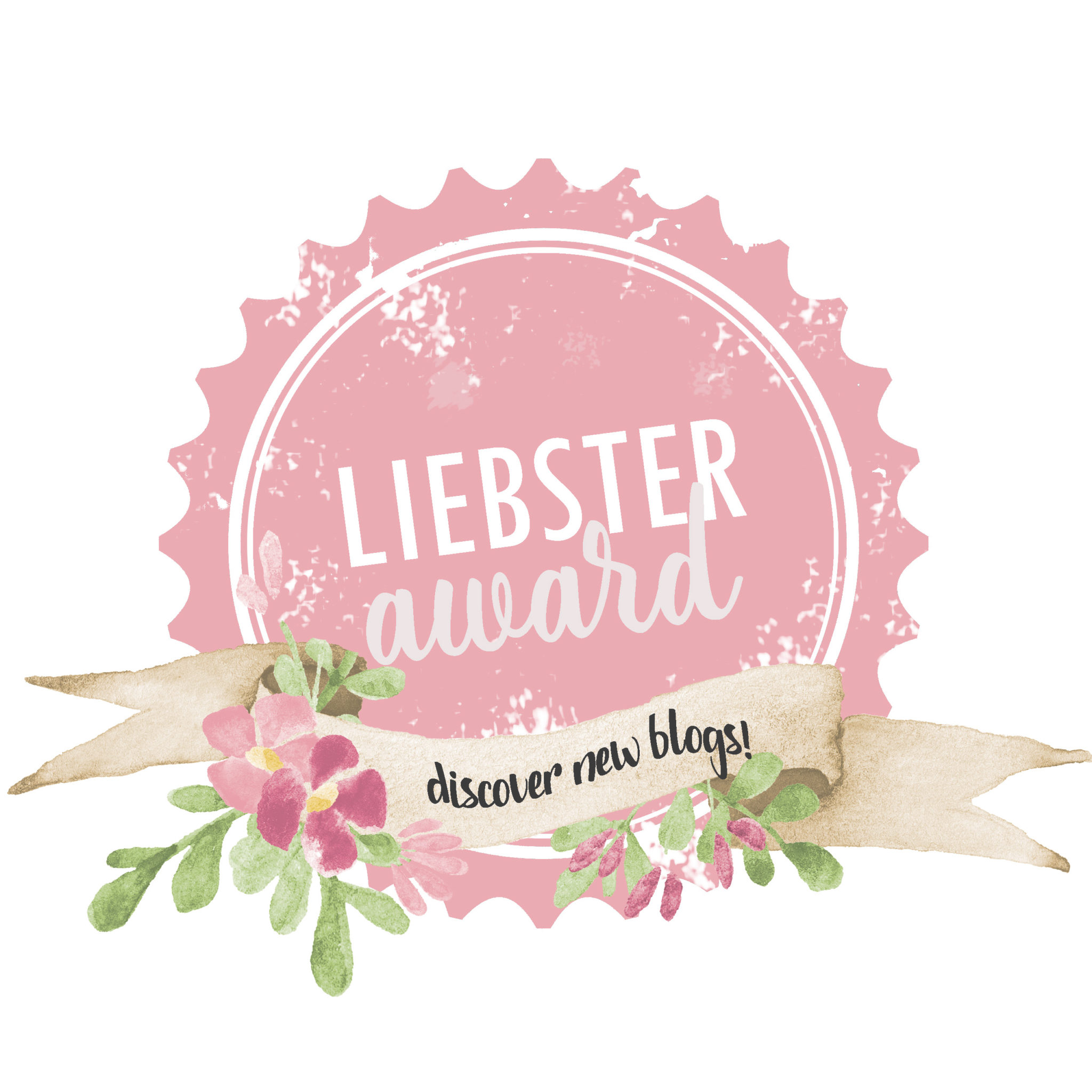 The Everyday Mom Life is entering its third month of publication and I'm so honored and excited that it has been nominated for its first award! The Liebster Award is an online recognition given to new bloggers by fellow bloggers who value and enjoy their work. The word Liebster is a German word that has many meanings including beloved, lovely, kind, pleasant, valued, cute, endearing and welcome. From what I can find, the first award was given in 2011 so the blogging community has kept it going for about five years now.
The Everyday Mom Life has been nominated twice by Abi at DIY and Dinosaurs and Keala at Recipe for a Sweet Life. Abi is a single mom rocking the world as a graphic designer by day and blogger by night while raising her son. She writes about her experiences and explores fun crafts and activities for you and your littles on her blog DIY and Dinosaurs. Keala is a former teacher and married mom of two who is loving the SAHM life. You can follow her adventures over at Recipe for a Sweet Life. Thank you both for the nomination!
As I've dipped my toe into the world of professional bloggers, I've been astonished to see how supportive other bloggers have been of one another. Specifically, this award is designed to provide encouragement among the blogging community to help bloggers grow and network. It is meant to highlight new and upcoming blogs within the blogging community and help readers get to know you.
The rules are as follows:
Thank the blog that nominated you and link back to them.
Answer 11 questions from the blogger that nominated you.
Tell readers 11 random facts about yourself.
Nominate up to 11 bloggers to receive the award next.
Give your new nominees questions to answer about themselves when they post their nomination.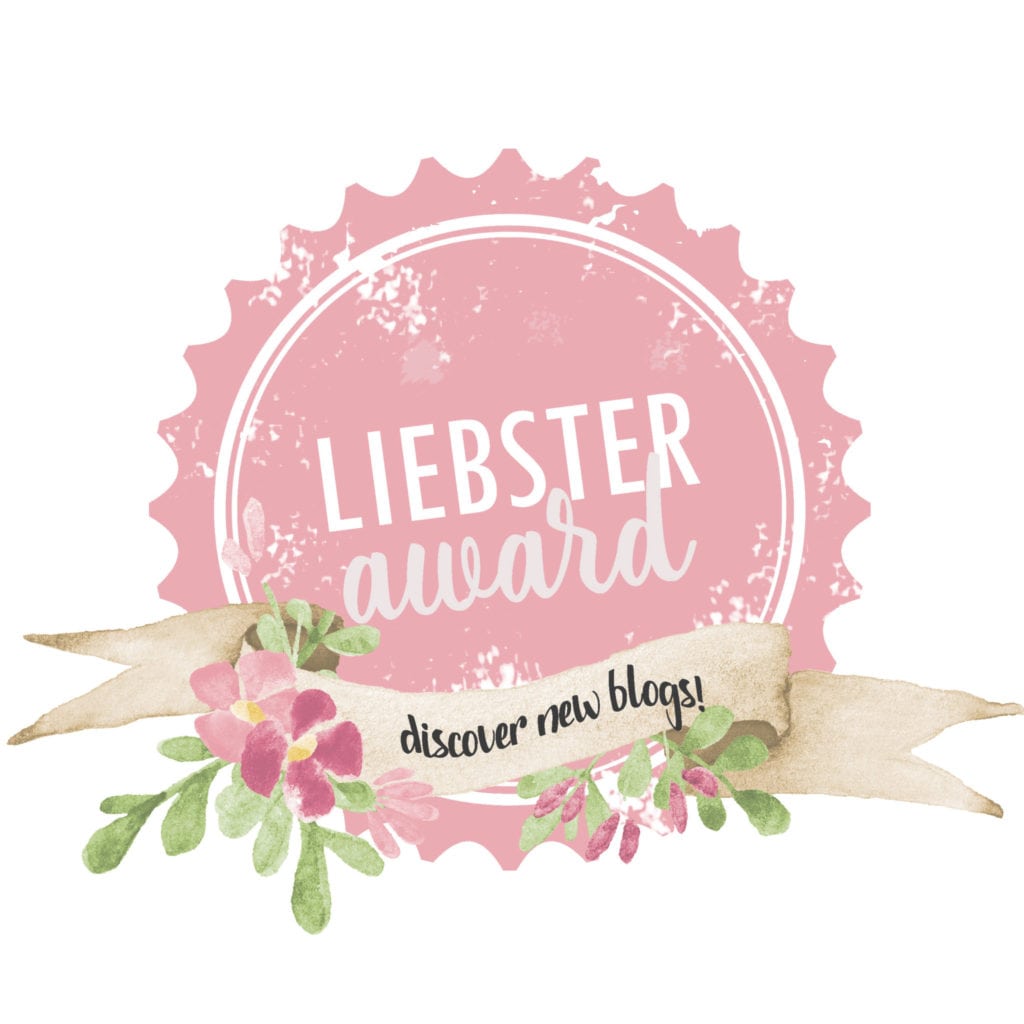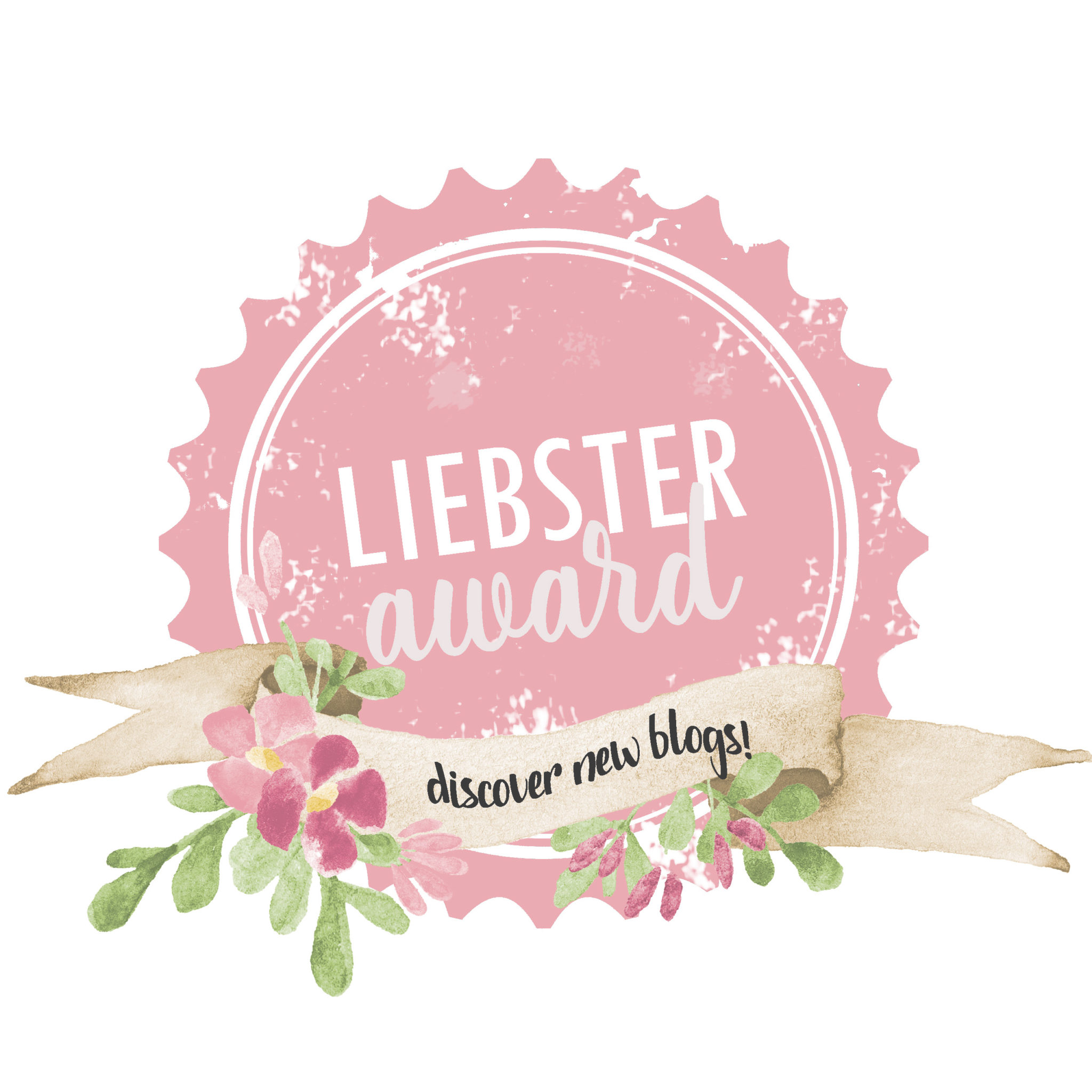 Here are my questions from Abi at DIY And Dinosaurs.
1. Share one of your favorite memories of having a kid.
I'll share the first thing I thought when I saw my daughter for the first time. I had a C-section after 21 hours of labor where I stopped progressing so I was still very drugged when they gave her to me. I looked at her sweet, little face and thought, "What an unfortunate hairline." Clearly, the drugs were still holding me hostage, but now the memory just makes me smile. She was a beautiful baby and I was so overwhelmed with every emotion you can feel when I saw her. The moment they hand you your baby is such a surreal event in your life and you think it is going to be full of perfection, but there is so much going on at that very moment that it's difficult to comprehend its magnitude in that exact minute.
2. What does a normal day in your life look like?
Recently, my day-to-day life has changed a little. Just this week I moved from a full time working mom to a part-time working mom. I was home with my daughter during her first year and a half and I felt like I was completely missing out on my son. So, my days are now split and no two days are the same. I work from home half days two days a week and go into to the office another two days. On Fridays, I'll be off to spend time with the kids.
3. What do you feel you are destined to do in life/what is your dream or true talent?
Well, I don't believe people are destined to be anything and don't believe anything will come easily to you if you don't work for it. I believe life is what you make of it. You can be naturally skilled in one area, but have no drive or passion and never realize your true potential. That said, I have always wanted writing to be a part of my life. I was a reporter in my early career and turned to the corporate world about halfway through my 20's. The writing I do now for work is not the same as telling someone's story, but I still enjoy it. However, if given the choice, I would go back to being a reporter in a heartbeat. Professionally, I have never been more fulfilled, but financially, it's not the best path forward when you have a family to raise and a mortgage to pay. Sometimes you need to go in a direction you haven't planned on to make life work for that moment, that year or that decade.
4. What is the best part about being a mom?
To me, there isn't a best part because there are so many things that I would classify as "best." It's honestly impossible for me to pick just one. It could be a random, "I love you," or a completely open mouth kiss from my 10-month-old son. It could be watching my daughter write her name, or color in the lines. It can be seeing my son's delight as he stands for a few seconds or the face he makes when trying a new food for the first time. For me "the best" is a million, little things that happen every day.
5. What is the one thing you never had that you want for your kids?
This one is difficult because I don't think the things I want for them are things. I want them to always feel supported in whatever activity(ies) they are a part of, I want them to always know that I am there for them and that they can talk to me. I don't know that I felt that with my parents.
6. How is your blog different from the billions of blogs out there?
This blog is different because it isn't about just one thing, it's about many things – mom like experiences, kid experienced, commentary on current parenting news, crafts, recipes, books, product reviews, etc. Not only that, but starting this month, I'll be welcoming two new mom writers to the blog so it won't just be a one-woman show anymore. Between the three of us we will be able to provide perspective from newborn through tween years, and I believe that will make this a very unique place.
7. If you could meet anyone dead or alive, who would it be and why?
I'd love to have coffee with Leonardo da Vinci or Albert Einstein. I love to learn and think just listening to them for an hour or two would be enlightening.
8. How did you pick your blog's name?
The blog originally had another name, but I wanted something that would be more about being a mom than anything else. Being a mom is a part of who I am every day and I wanted the name to reflect the idea of always being on.
9. What single quality do you most appreciate in people?
Their ability to give grace. I've had some times in my life where I haven't behaved in ways I'm proud of, times where a lot of people didn't understand what I was going through. At those times, the people that had the ability to give me grace and accept me without really understanding, are some of the most precious people I've met.
10. If you could live anywhere in the world, where would it be and why?
Well, I think it would be Italy because of the food and the culture. However, there are a lot of places I would like to visit before I make the final decision on that.
11. What do you do in order to overcome writer's block?
I watch the news. I know it may sound silly, but as a reporter I was always watching the news and reading the newspaper. You can always find a story that you can localize or make relevant to your topic. Usually, there are a couple topics that will spring from one idea.
Here are my questions from Keala at Recipe for a Sweet Life.
1. Why did you decide to blog?
I decided to blog because I love writing. It has always been an outlet for me. It can actually help me to relieve stress and work through issues. After my son was stillborn, I started a blog and it really helped me to begin to heal. Not only that, but I also had this fascinating story about the journey to have my daughter and all the bumps along the way.
2. How did you decide what your blog was going to be about?
Originally I started this blog with another domain name. So I've gone back and forth about what it should really be "about." But, I knew I wanted it to be about real life – the good and the bad things that happen without a ton of snark. I wanted it to be a positive place for moms where someone could say, "Yeah, I felt like that too." I also wanted it to include a food element because, frankly, I love to eat. And the crafts just felt like it was such as great way to round everything out because my daughter loves art and loves to create so it seemed like the perfect way to round everything out.
3. What is your favorite thing to write about? Is there anything you won't write about; that is "off-limits"?
My favorite things to write about are the mom experiences, the good and the bad ones. Surprisingly, I think writing about the bad ones is my favorite. With the bad experiences, such as the first time my daughter told me that she hated me, are usually filled with emotion so I can easily pour myself out into a post and they almost help me work through it in my head. Not only that, but they are often experiences that a lot of us have dealt with or are dealing with so knowing that makes me feel like I'm not alone in this whole parenting thing too.
4. What is your favorite time of day and why?
Bedtime. LOL. I don't mean after the kids are asleep and I have time for myself. Let's face it, after the kids are asleep I'm exhausted and usually crawl into bed too. But, my favorite time is that point with each kid between sleep and awake. That point where they are snuggled against you, closing their eyes and everything is calm. My son holds onto my shirt, my daughter asks me to play with her hair – I know these are the times that won't last forever. They are so temporary. I try to soak up those moments.
5. If you could spend one hour with anyone (dead or alive) who would it be and what would you talk about?
My paternal grandma died about two years ago. I'd love to spend one more hour with her. She died suddenly and I was never able to say goodbye. Our relationship had many ups and downs and part of me feels like it was left really unfinished.
6. If you could go anywhere in the world where would it be and why?
I want to go to Egypt. I've wanted to go my entire life. I'm a little bit of a nerd when it comes to all the history that is living inside that culture and I would love to see it first-hand.
7. Do you read? Who is your favorite author?
Well, I haven't read much since going back to work after having my daughter. It just became very hard to squeeze it in. However, I would say my favorite author is Diana Gabaldon who write/writes the Outlander series. I'm hoping to get back to reading more now that I'm going part-time and my son is getting a little older.
8. What's your favorite thing to do to relax?
I love to cook, write or just curl up and watch HGTV. I also find editing photography fairly relaxing as long as I'm not on any sort of deadline.
9. Do you live near where you grew up? Why did you leave/stay?
Yes, I live about 15 miles from where I grew up. I don't feel like I stayed because it actually takes me about 40 minutes to get over there, but I did move back to be closer to my family. We are pretty close-knit and I love all the togetherness. Because my mom had me so early in life (She was 20), my aunts are more like my friends. My cousins are more like my sisters. It's nice to be able to just spend a Saturday afternoon or Sunday evening hanging out at my grandma's house.
10. What would you like to blog about that you haven't yet? Why haven't you?
I'm a pretty open book. I don't tend to have secrets (from anyone) and there isn't a lot I haven't put out there on one of my blogs at this point. However, at some point, I might write about my marriage. We've endured a lot in our journey to become parents and we are very different people. I would say our marriage is more difficult because of those two things. I think there are learnings other people might benefit from.
11. What is your favorite post that you have written and posted? Why?
This one. It was truly an amazing moment to see my daughter do this and I completely value the teachers in her life.
11 Facts About Me
I'm a dog lover. I once picked up a little stray dog, in the pouring rain and my mom's new car, and brought it home with me. My current dog was a shelter rescue as a puppy. Her sister that we lost a year and a half ago was from a farm. Those two have been my first babies in life.
I hated to run in high school. I even transferred from regular gym class to weights to avoid running the mile twice a year. Today, I love to run. It clears my head and helps to de-stess. Finding the time is difficult.
I have been pregnant seven times. Two babies here in my house, one stillborn son and four miscarriages.
Photography relaxes me – unless I'm photographing my own children.
Cooking also relaxes me – unless my husband is trying to help.
When I was younger I really believed I could be a singer. Now I just sing loudly in my car and have concerts of one. It's better that way. Promise.
I like iced coffee better than hot coffee.
I can never decide on what I want to hang on the walls in my house. I'm super picky about art and always think it looks wrong. A lot of my walls are still blank.
I think I'm smarter than the level and can tell when things are not even. It makes me crazy and it makes my husband believe that I'm crazy.
My favorite color is green.
I don't like buttercream. I'm a whipped-cream-on-my-cake-kind-of-girl.
And here are my nominees! I'm excited to learn more about you!
Haley at The Hobson Homestead
Olivia at The Little Gunnell Family
Nicole at My Unfiltered Chaos
Jen at JennaDesigns
Here are your questions:
Why did you start blogging?
Describe what makes your writing style unique.
What is your favorite food and why?
What is your favorite childhood memory?
What do you enjoy doing in your spare time?
If you could live anywhere else in the world, where would you live?
Who is your hero?
Describe your personal style (clothing).
What is your biggest fear?
If you could chose to be anything for a day, what would you be?
What are you most proud of in life?
I can't wait to read your answers! Congratulations, ladies!