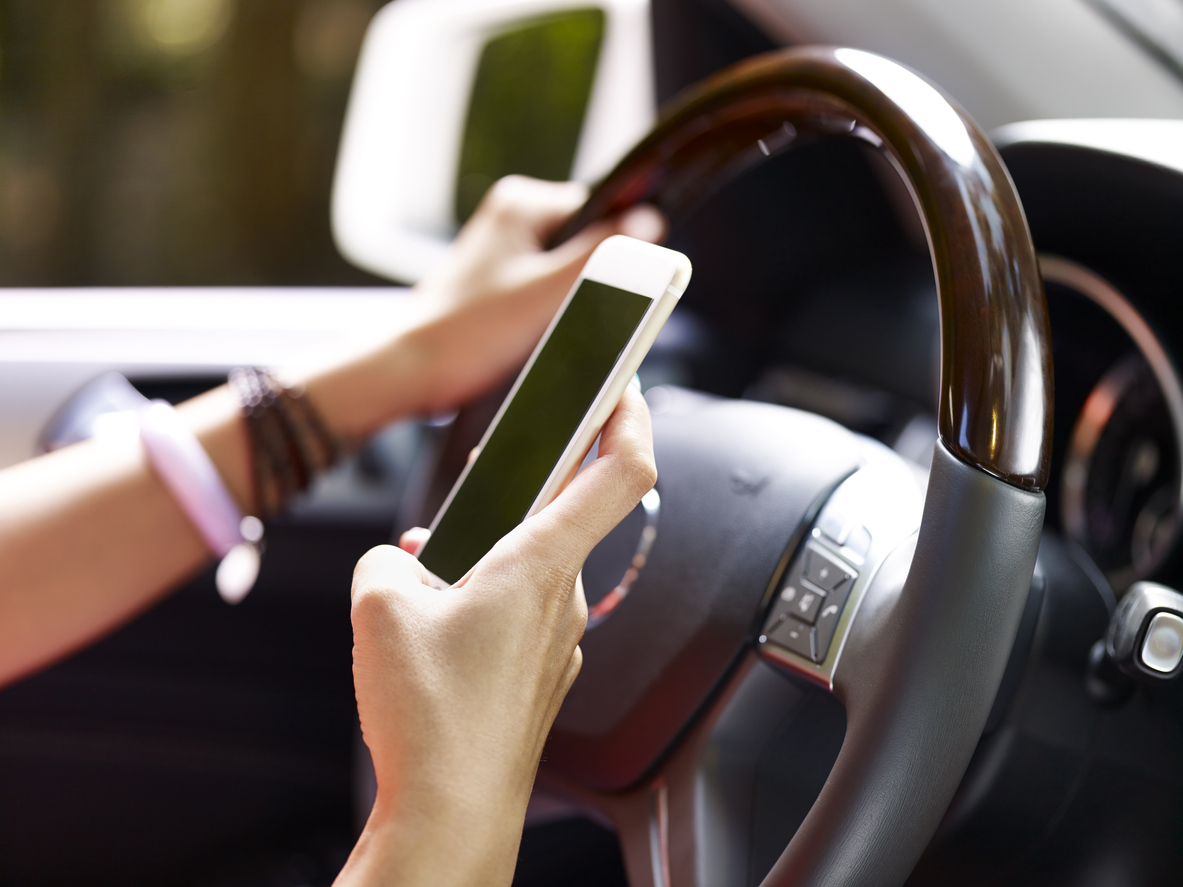 Distracted driving is something that impacts all of us, and with the integration of technology it's become an epidemic. The National Safety Council website states that every day at least 9 Americans die due to distracted driving and 100 more are injured in crashes daily.
When you have a family, you want to do everything you can to protect them from injury while on the road. And while you can't do anything about other people, you can do some things to make sure you're fully aware and as present as possible when you're behind the wheel.
With the support of COUNTRY Financial®, I wanted to share some ideas for how you can keep your family (and mine) safer on the road.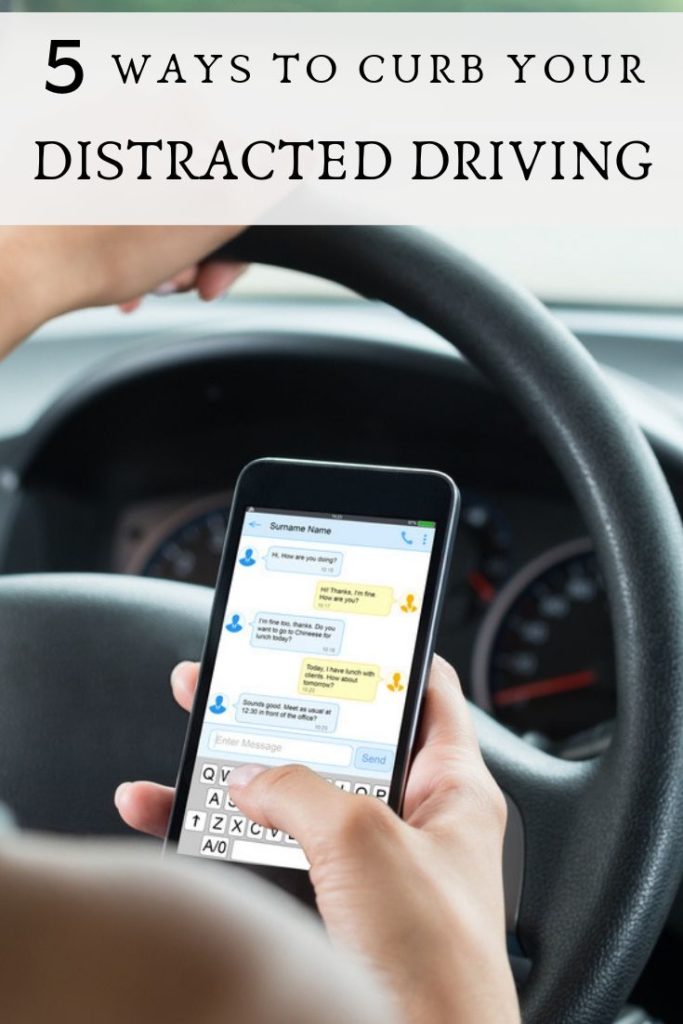 How To Curb Your Distracted Driving
There are actually four types of distracted driving you should be aware of and they include:
Visual distractions – When you're looking at something other than the road. Think cellphones, the radio, touchscreens, etc.
Auditory distractions – When you're listening to something not related to driving, like your kids epic argument in the backseat or your toddler's massive meltdown.
Manual distractions – This is when you're manipulating something other than the steering wheel. Again, think about your phone and text messages, consider reaching for the sandwich, doing your make-up (I know some of you do this.), trying to blindly find the pacifier that fell out of you baby's mouth.
Cognitive distractions – This includes thinking about something other than driving and the road. For me, this happened when I'm under a lot of stress or when my mind is busy racing with ideas. This can also occur when you're tired, haven't had enough sleep or when you're driving late at night.

Luckily, there are things you can do in most of these situations to prevent or limit your distractions.
Prepare before you get on the road
There are a number of things you can do to prepare for any trip – long or short, before you get on the road. For example, COUNTRY Financial suggests pulling together a playlist and queuing it up before you hit that road. That way, you're not fiddling with your phone to find the song you love when both hands are supposed to be on the wheel.
I'm guilty of this, especially when my kids are in the car demanding the music they love at that moment to be played. Building a separate playlist for them helps too. This way, you don't have to listen to Baby Shark one million times as you drive to work without them.
Disable your texts or phone
According to the National Safety Council using a cell phone while driving leads to 1.6 million crashes each year. About 390,000 injuries occur each year from accidents caused by texting while driving, and 1 out of every 4 car accidents in the United States is caused by texting and driving.
COUNTRY Financial points out that most phones now have technology built in that allows you to disable your texts at times and suggest that you do this when you get behind the wheel. If you don't do this, we all know that the temptation to take a peek at the phone when it dings is pretty high.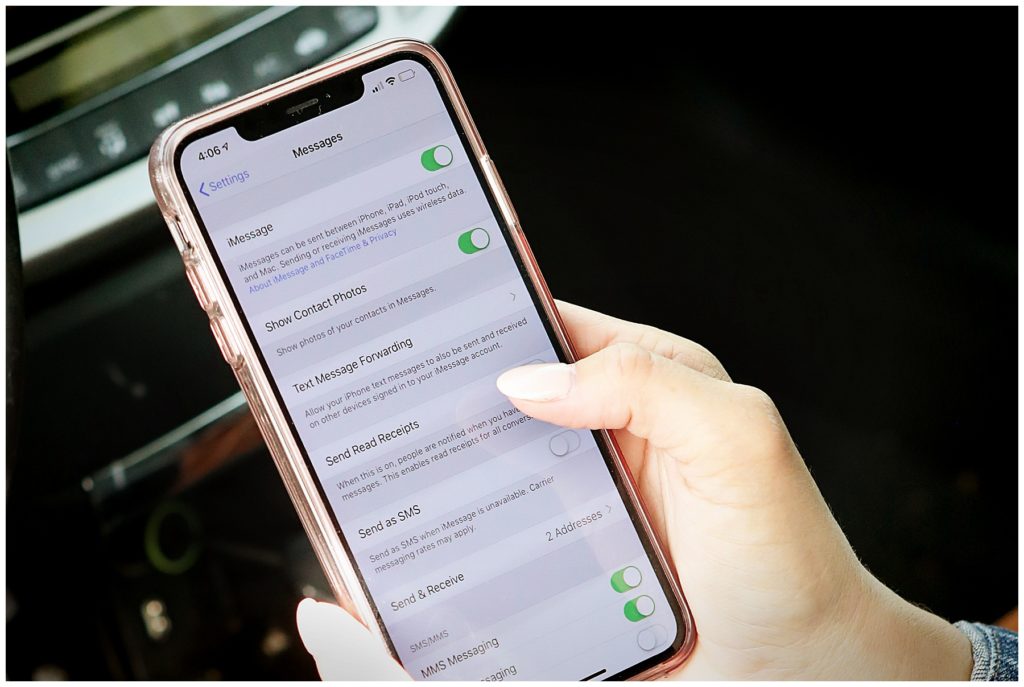 Also, a lot of states now have laws against texting and driving. Disabling texts is really a good way to help you stay focused and avoid getting a ticket. Make a pledge to use your cell phone only in emergencies.
Avoid eating in the car
I'm guilty of this. I often feel like I run from one place to another and have no time to slow down for food. However, I've now started to stop or pull over somewhere (generally in a parking lot or a gas station) in order to take a few bites of a sandwich. I want to make sure I'm being safe. If I order food in a drive-thru sometimes I just park and quickly eat it there before heading out.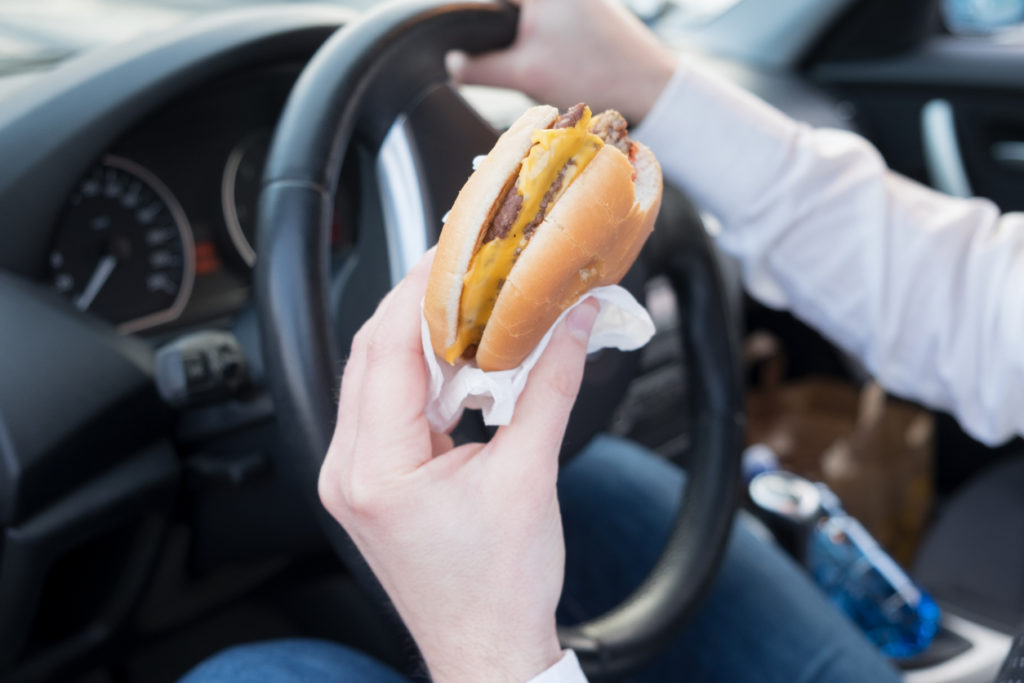 Think about how eating can become a hazard and it's pretty easy to decide to wait. With unwrapping things, holding something and grabbing for a napkin, one or both hands might end up off the wheel.
Multitask outside the car
I've mentioned make-up already above, but the need to limit our multitasking in the car is serious. I know we all feel busy and stressed and are just trying to squeeze a few more minutes out of our day with some of the activities we tend to combine with driving. But, squeeze somewhere else. You don't want to cause an accident because you needed to apply eyeliner. Focus on the road and the other people around you.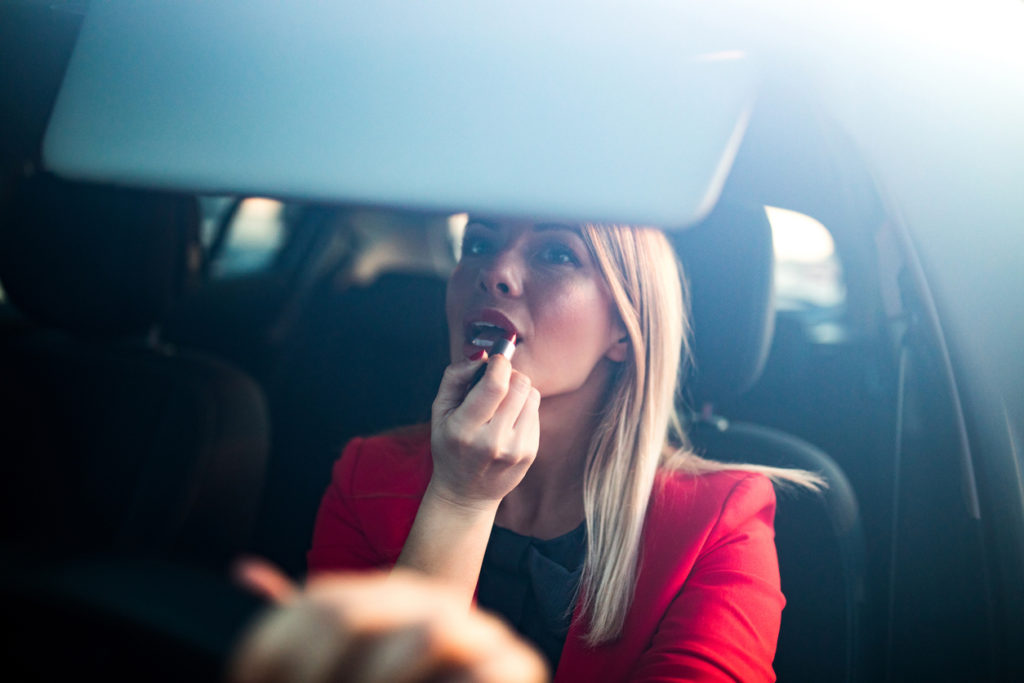 Don't drive when your exhausted
I feel like this one should speak for itself, but we all know that we've done it. Tired comes with the territory when you're a parent. Do what you need to do to make sure you're as awake as possible. Drink coffee, blast cold air, take turns with your partner on long trips to avoid fatigue, unroll the windows on the highway, etc. Or, and recommended first, just don't drive if you don't have to.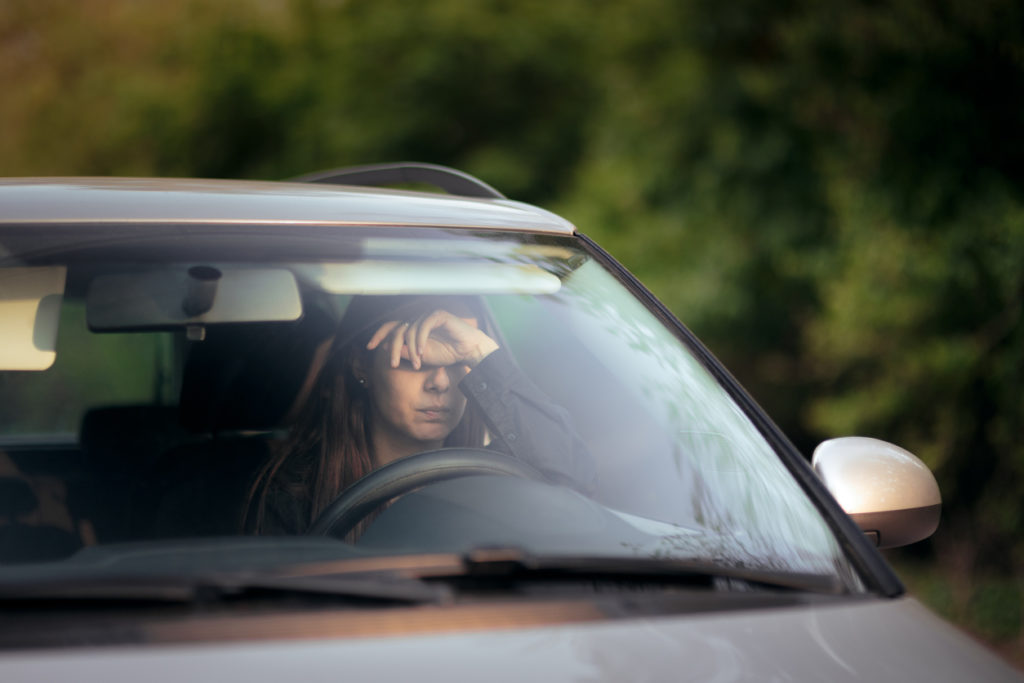 Limit the number of noisy passengers
So, you have kids. You have a toddler screaming, a 7-year-old whining and a teenager rolling their eyes at you from the backseat.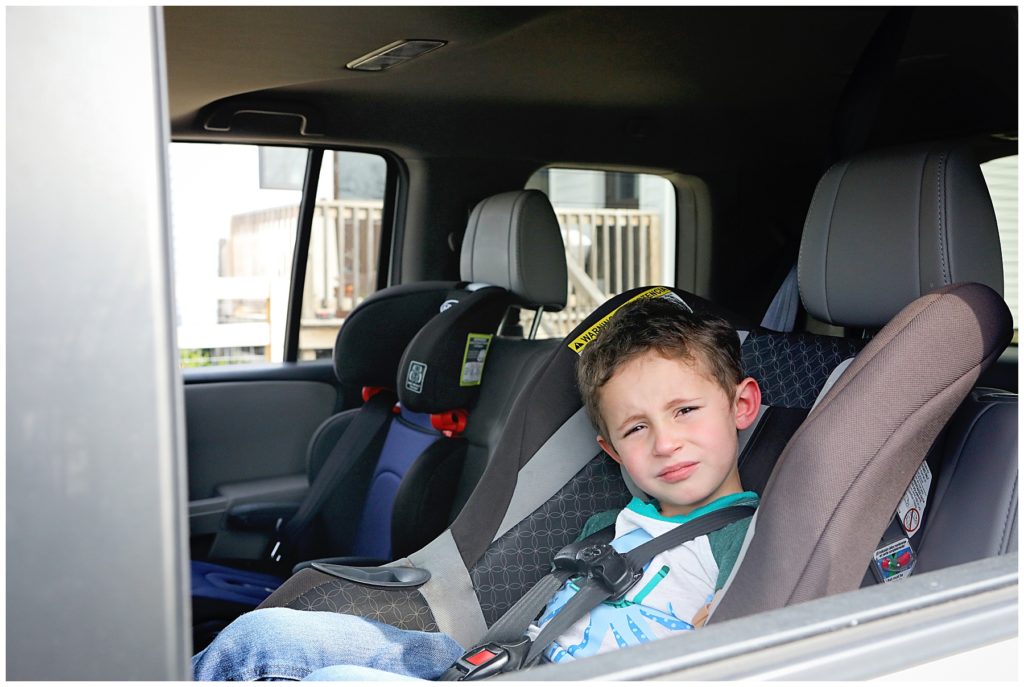 Don't take on any more noise makers by offering to drive a bunch of friends around too. Especially if you can't tune it out and focus. Anytime we have more than just our kids in the car we usually luck out and they're quieter. However, sometimes it's a matter of making sure they're all content and comfortable before you get going.
I've found the simple playlist suggestion from COUNTRY Financial above works wonders when you have a bunch of girls in the car who love to sing and pretend to be the next Taylor Swift. The music keeps them busy and allows me to just drive.
What else would you add to help family drivers stay focused and safe, or be prepared for the unexpected if something does happen?
For more information on COUNTRY Financial and how they can help keep your family safe while on the road click here.
For more parenting tips, click here.