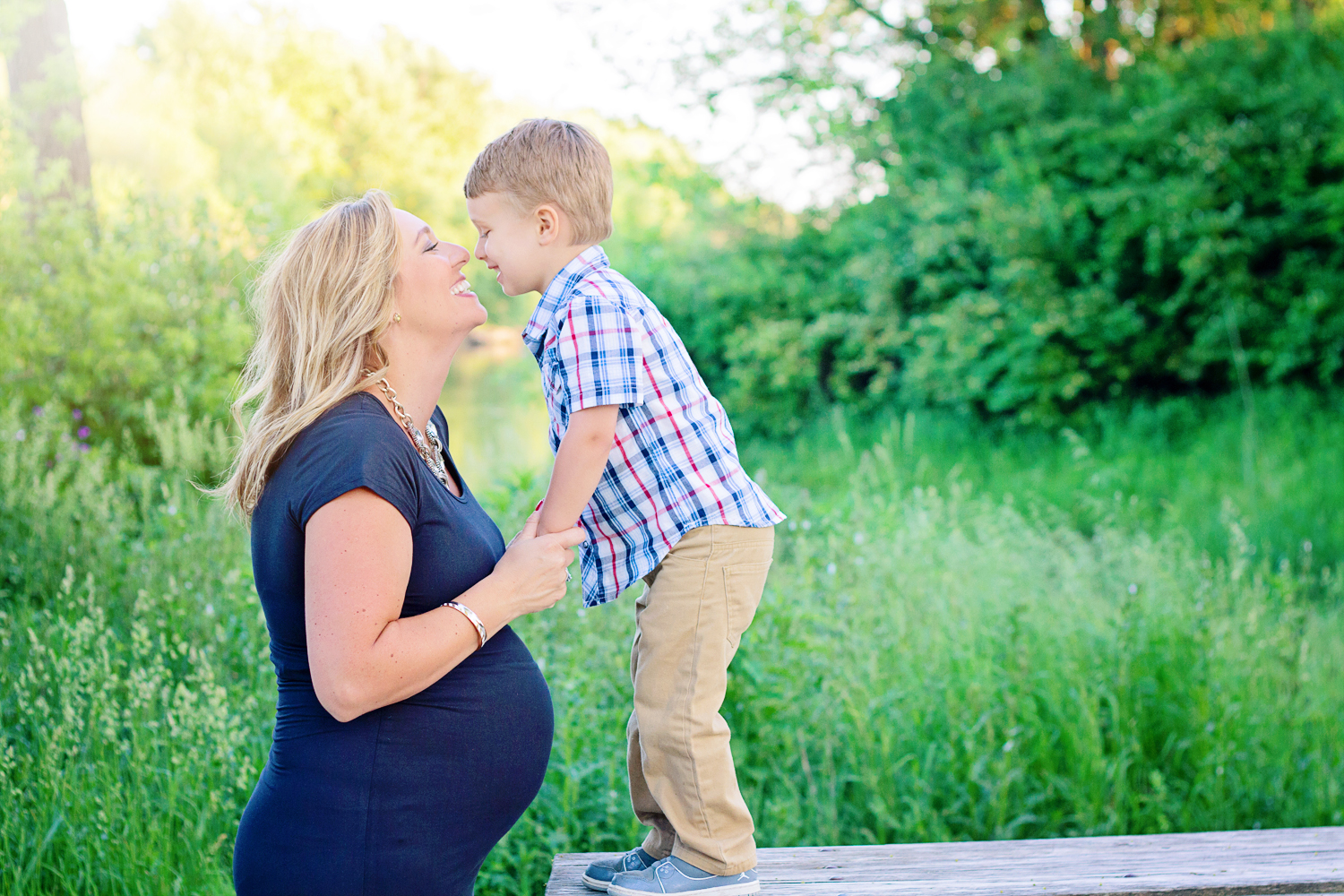 I am on the count down to delivering my second baby. Only four weeks left! Like most women in this position I am feeling the gamut of emotions:
Joy at the thought of this much-anticipated baby (we have always pictured ourselves as a 2-child family).
Fear of how I will balance and manage two children of different ages and interests.
Guilt that my first baby will now be the big boy and share the limelight.
Relief that my boy will share the limelight, life isn't going to always revolve around him.
This list could continue for a while. If you have children, or are thinking of having them someday, I am sure you have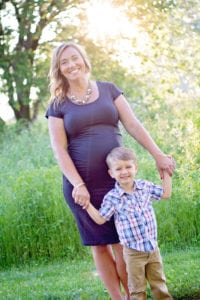 a similar list of your own.
I am a list person. I love to see a clear goal, reach it and check it off my list. It makes me feel accomplished and organized. In reality, I am not the most organized person in the world so a neat list on a page gives me a sense of clear purpose. As I approach my due date I am prioritizing what I need to do before my daughter is born.
Here is my list of the 5 things to do before we have baby number 2:
1. Create a bucket list. Yes, I realize that the first thing on my list, is to create another list, but hear me out. This is getting all the things in order I'd like to do for me, and with my family, before our world is completely different. For me, I want to get a massage and mani/pedi. I'm terrible at taking time for me, and with a new-born I'm going to be even worse. So that means now is the time. I'd also like to have a nice romantic date night with my husband. Get dressed up, dinner out, the works.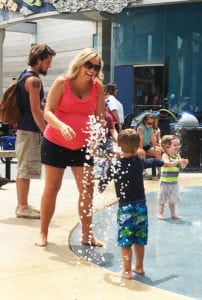 As a family we also made a list of things that will be special to do together, or just more difficult with an infant. For us this meant a hotel stay in the city with a great pool, a sporting event, a day at the zoo and a few visits to parks where we have wanted to take my son.
2. Decorate the baby's room. The best advice I can give on this is (depending on the age of your child) include your child(ren) as much as possible. My son is 3 so getting the baby's room ready meant getting him a "big boy" bed, moving the chair we rock him in to the baby's room and essentially taking "his" things for the baby.
This is a great way to include your child and make them feel excited. They get NEW things. My son helped me hang the curtains. Reality; he stood on the ladder and held some tools. He helped me by reassembling the crib in the baby's room.  Reality; he wore his plastic hard helmet, held an Allen wrench and gave me instructions. Anyway to make them feel a part of this transition. Compliments and gratitude for his helpfulness are a daily part of our routine right now. I want him to feel a part of the excitement and not like he is being lost in the shuffle.
I love to create a special space for each of us. I think there is something really nice about a little spot of your own. I had my son's room ready and waiting for him when I was 5 months pregnant. This time around I have had more going on and I am still finishing the room a month out. I know how much less likely I am to finish it after she is born. Including my son is both good for him, and necessary for me, if I am going to get it done in the next few weeks.
3. Finish filling in the baby book. I am slightly ashamed to admit I have not finished my 3-and-a-half-year-old's baby book! I know, it's crazy. I already admitted I am not the most organized, this is just more proof of that. I can't believe the things I have already forgotten. It makes me sad.
My husband and I scheduled an afternoon date last week and we went out to lunch and filled in as much as possible. It was such a sweet trip down memory lane. We spent so much time laughing and admittedly a little time crying too. It really does go so fast. I know that as soon as we have another baby to adore the memories might get jumbled.
We want a clear memory of each of those first milestones. The best way to ensure that is to fill it in BEFORE the new memories start.
4. Prepare your child to be a big brother or sister. There are a few things we have been doing that I think will help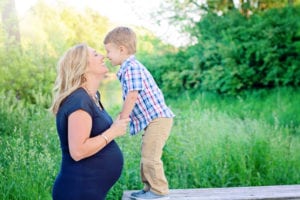 ease this transition. We talk about the baby coming a lot. When we do, I try to frame it in the context of how positive it will be. WE will have another person to love and care for. WE will have so much fun teaching her all of the amazing things you know how to do. You get the idea.
We talk about how I will need more help and will count on my son to be my partner with a lot of the tasks. When I have been washing and folding the baby clothes my son has been helping me carry them to the baby's room and putting them away. It has been very helpful and gives me more opportunities to praise him.
I have also tried to talk a lot about how glad I am I had him first. I talk about how special he is and how he will always be my favorite boy. We are having a girl this time so that is an easy, true thing to tell him. He has started to say it to me now. At bedtime sometimes when I kiss him goodnight he will say "I'm glad I was your first baby." I am not sure why I started this, isn't it something we all want to feel though? To feel needed and loved and right where we are supposed to be? I hope he will continue to know how special he is and lucky we feel to have him. The best way to make sure he knows it, we say it A LOT.
5. Have pictures taken. It's hard to feel pretty when I'm pregnant. In the beginning I feel like I just look fat, then I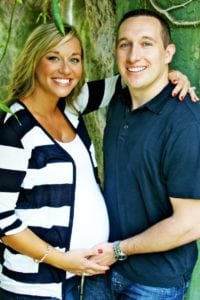 feel like over night I am REALLY pregnant looking. That sweet spot is hard to find. I never found it.
I did however step back and look at the joy our family is experiencing right now. The joy of a new baby coming. The excitement of all the changes and fun we are going to have. The sweetness in these last few weeks of watching my son be the center of our life.
All of the things I love about my life right now have NOTHING to do with what I look like. I love how my son looks little right now. I know as soon as our girl comes he will instantly seem so grown up. I want to capture this instant.
During my first pregnancy I decided I didn't want pictures. We lived in Florida and I had my son in September. I felt sweaty and heavy and thought I would never want proof of that awful look. The day before I was going to be induced I changed my mind. What if this was my only pregnancy? What if I forget this moment? I wanted to freeze time for a minute and be able to look back at what I looked like in hopes that it would help me remember what I felt like too.
I had a sweet friend meet us the next morning and we took pictures hours before I checked into the hospital to be induced. I am SO glad I have those pictures! My son loves to look at them and hear the story of how he was the one in my tummy and how excited we were to have him. He wants to be told over and over what we did the day we had him. The pictures are a beautiful reminder of the day we had him. Technically the day and half before we had him as I was in labor for 36 hours but that is a story for another day.
You know those annoying, well-meaning people who catch you on the worst day and say "cherish every moment, it goes so fast." Well, there is truth in what they are saying. Some days stink. Being pregnant is hard and tiring. It's also one of the sweetest gifts we will ever have. Take a picture of this time, even if you never show anyone. Someday you just might cherish it.
I would love to hear your list of things you wish you had done or plan to do before you have your baby. It is such a waiting game, these last few weeks. I am trying to take every day and fill it with as much laughter and joy as possible. Years from now we won't remember the details of what we spent each day doing but I hope we all remember that it was a time where we felt loved and an overwhelming sense of joy in anticipation of the change our family is about to experience.