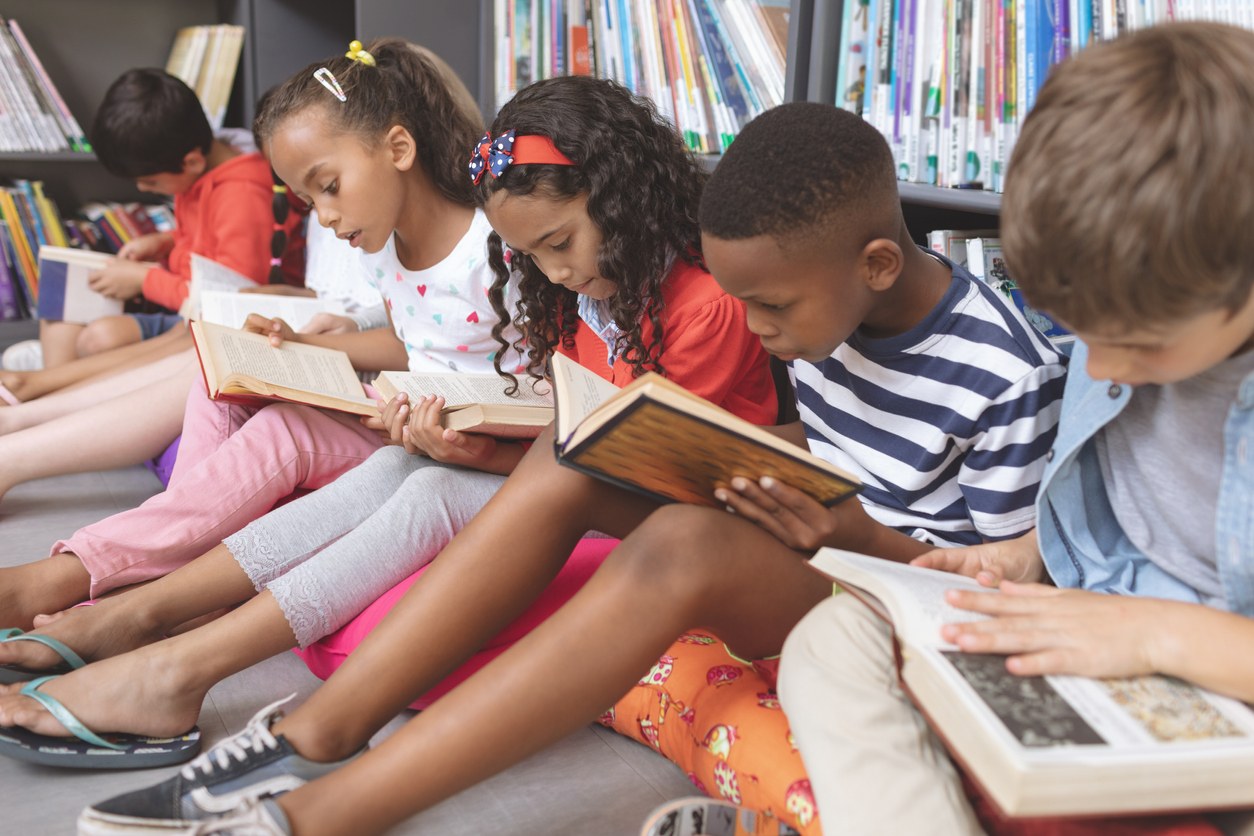 I'm a full-time elementary school counselor + full-time mom of 3 littles. This year I have a child in 1st grade and in 4th grade.
As an educator, I give advice and tips to parents every day about a variety of different things, but sometimes it can be difficult to manage my own children's education.
You'd think it would be easier as an educator, but sometimes I'm burned out by the time I get home (which is unfortunate for my own children) because this is when the real work starts.
Sometimes being a working parent you are so caught in the hamster wheel of routine, you don't recognize what burn out looks like until you get a break.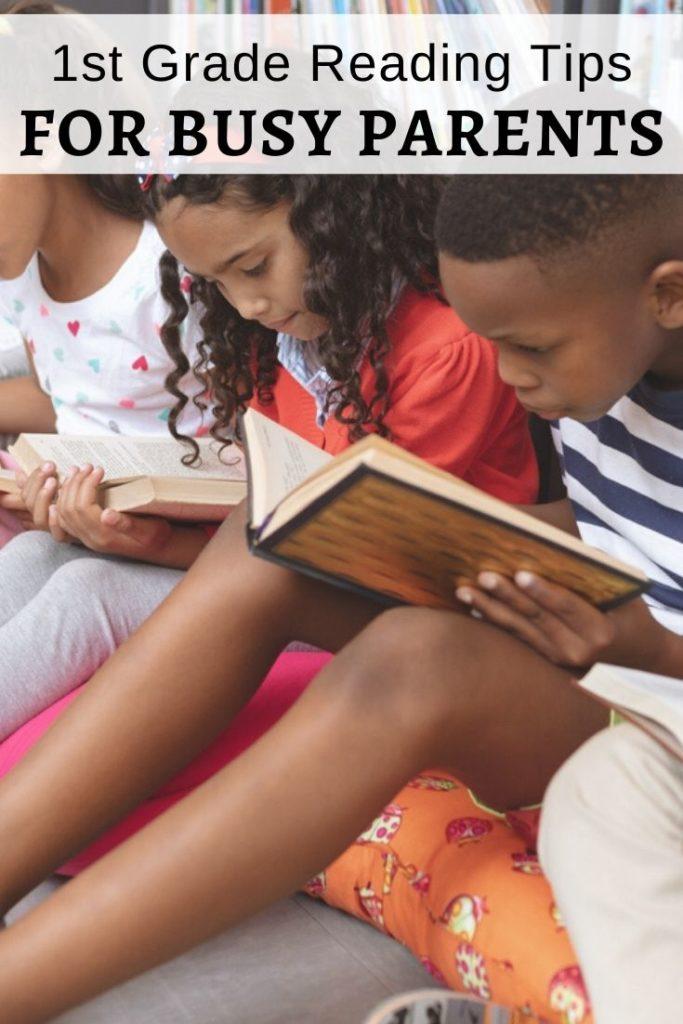 And that's exactly what happened to me during the pandemic. When schools were closed in early spring, I suddenly became a work from home mom–which is a little tricky in my position.
But it afforded me more time with my kids, and allowed me to be more hands on with their education.
It came with some growing pains, because well….I'm not their teacher. My kids preferred they way their teachers presented things. They fought me on lessons and there were even a few tears. But we eventually found some balance.
Here are a few tips to help you successfully assist your 1st grader with reading:
Continue to drill sight words:
Your child should be able to recognize sight words without having to sound them out. Dolche 100
Use familiar words to sound out words that may be more difficult for them.
Check out your state's 1st grade standards for ELA
You should be able to access these online by searching for your state's department of education. You may need the help of a teacher friend or school to navigate the website to find their exact location. Knowing the ELA standards for 1st grade will help you know exactly what reading skills your child needs to acquire as well as a pacing guide for where they should be at various points in the year. Every child is different, so keep that in mind.
Read everywhere all the time
As your child begins to recognize words and phrases, give them opportunities to show you their new skills. Read menus, road signs, books, everything you can get their hands on.
Pick books that naturally pique your child's interests. Are they interested in bugs? Dinosaurs? Fairies? When you find books about topics that they enjoy, they are more likely to enjoy reading.
Make sure your first grader sees you reading. Children love to practice habits they see their parents doing.
Be patient  & allow room for mistakes
Reading is hard for some children. But once they get it, it brings so much excitement!
If your child seems to struggle over words that you think they know, don't get discouraged. Continue to read to them and have them read to you. Practice is what will get them to feel comfortable.
Also know that things were crazy for awhile during the pandemic. Give yourself some grace!! If you didn't keep up with reading for a bit because juggling it all at home was too much, it's okay. Just pick up where you left off.
Tips for struggling readers:
Point out sight words in everyday life
Use index cards to label items around the house
Ask your child questions while you're reading (and when you're finished)
Talk about letter sounds–use manipulatives to help them practice letter sounds (Leap Frog toys are great for this)
Read to your child everyday–this helps make reading an enjoyable experience and takes the pressure off your child
Have your child read words they recognize, even if it's only 1 or 2 words
Tips for advanced readers:
Have your child identify whether the book you're reading is fiction vs nonfiction
Pick books that are above their reading level
Have your child write a few sentences about the book they've read then draw a picture
Begin reading a chapter book.
Continue to ask questions about what your child is reading to build comprehension skills (What is your favorite part of the book? Who is your favorite character?)
Introduce your child to parts of a story (Setting, plot, main character, etc)
1st grade is such a pivotal time for learning for your little one. Developmentally they love to ask questions, learn best through discovery and enjoy using their imaginations. Using these tips for beginning, struggling and advanced readers can help your child have a successful year in first grade!