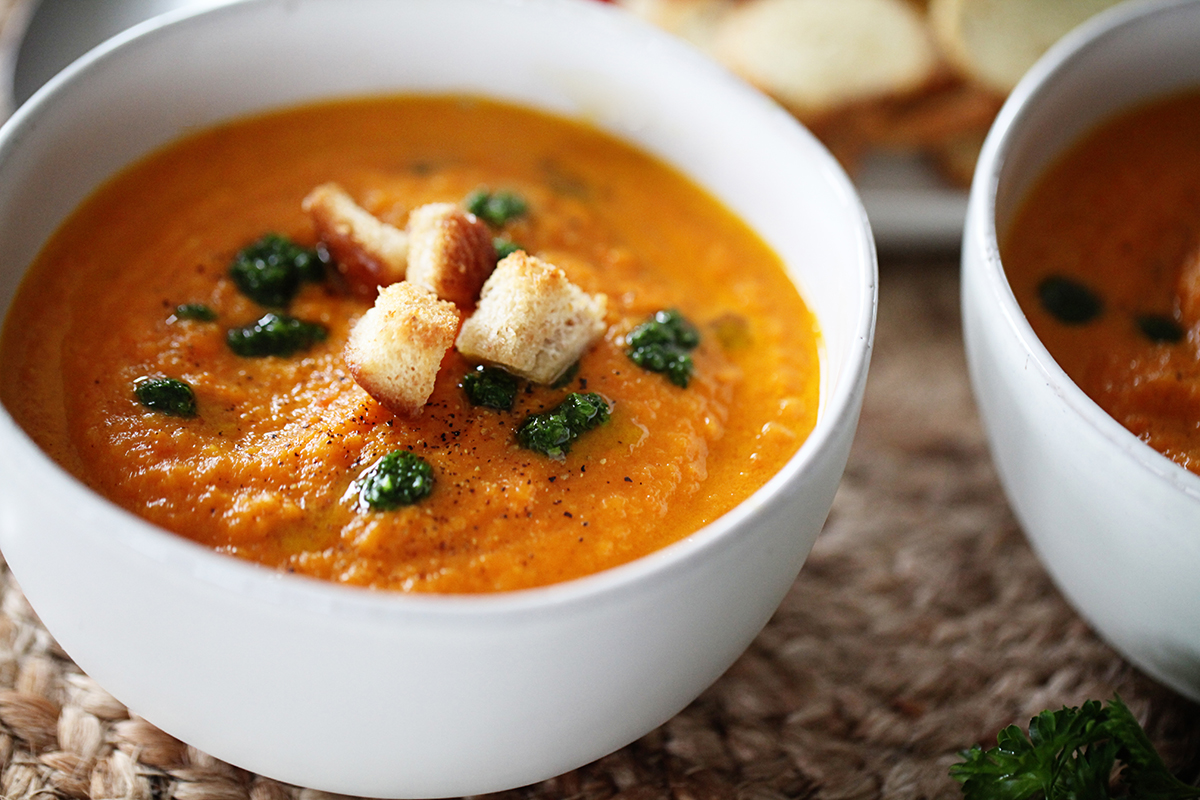 In March it will be five years since my Grandmother passed away and as the holidays pass year year I am reminded how much she loved to celebrate them. She loved spending time with the family, taking in the meaning of the season and she also loved to cook.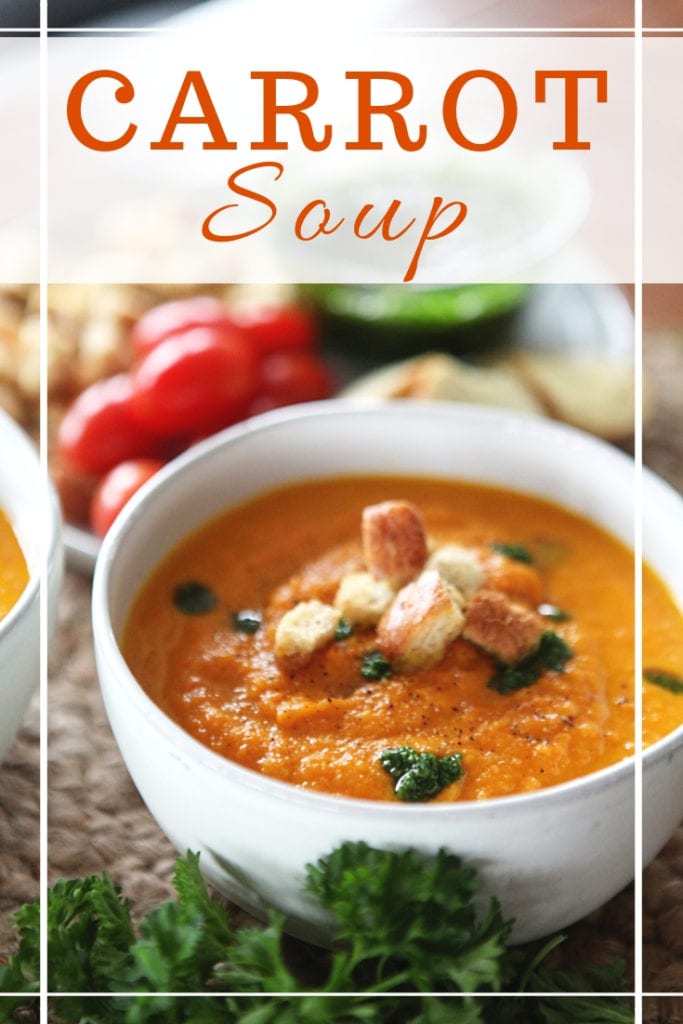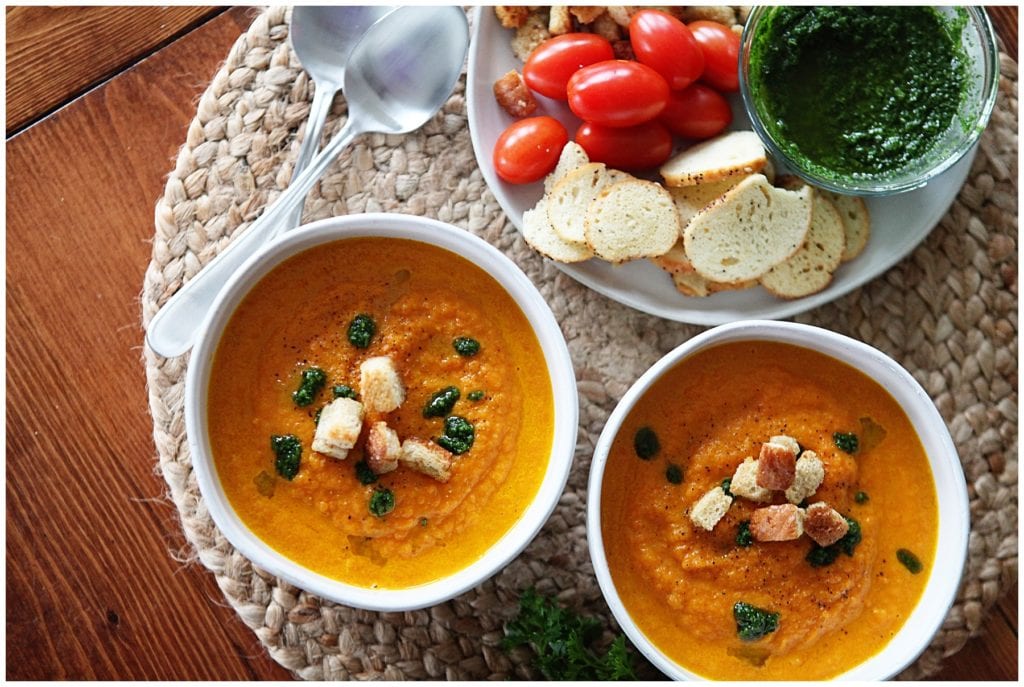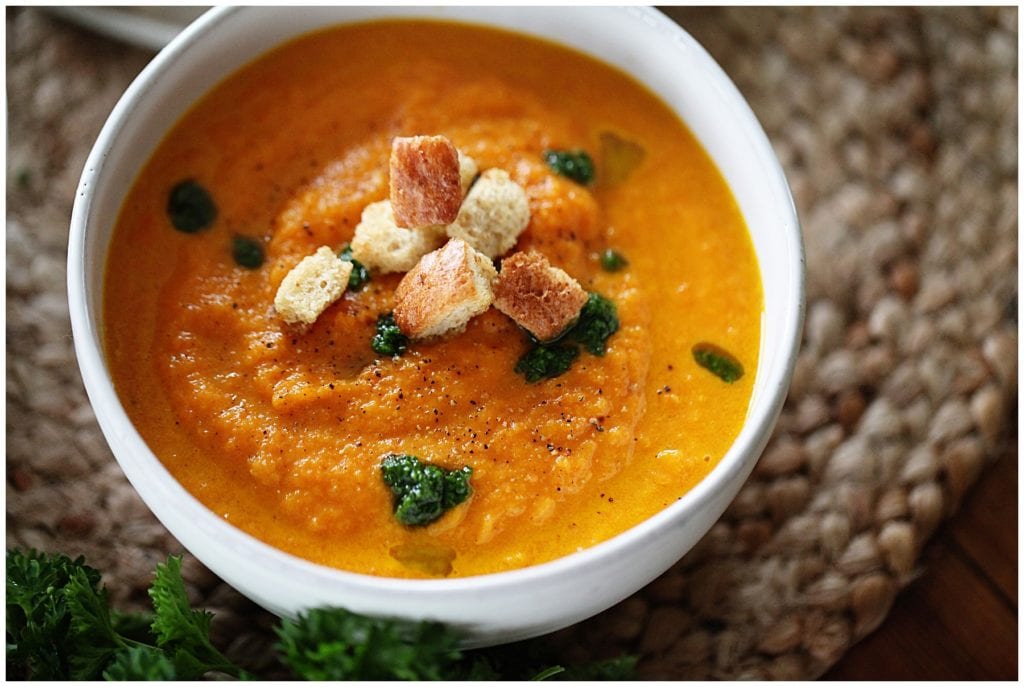 By today's standards, my grandmother would have been considered a foodie. She called it gourmet and every year during the holidays she came up with new dishes that didn't always seem to fit in with "traditional" holiday meals, but would have been applauded by chefs.
As a child, I didn't appreciate this. I wanted the normal and mashed potatoes and green bean casserole, not a bunch of food that was the product of thinking outside traditional constraints.
Like all kids, I was hesitant to eat certain things, but she once said to me, "How do you know you don't like it if you haven't tried it?"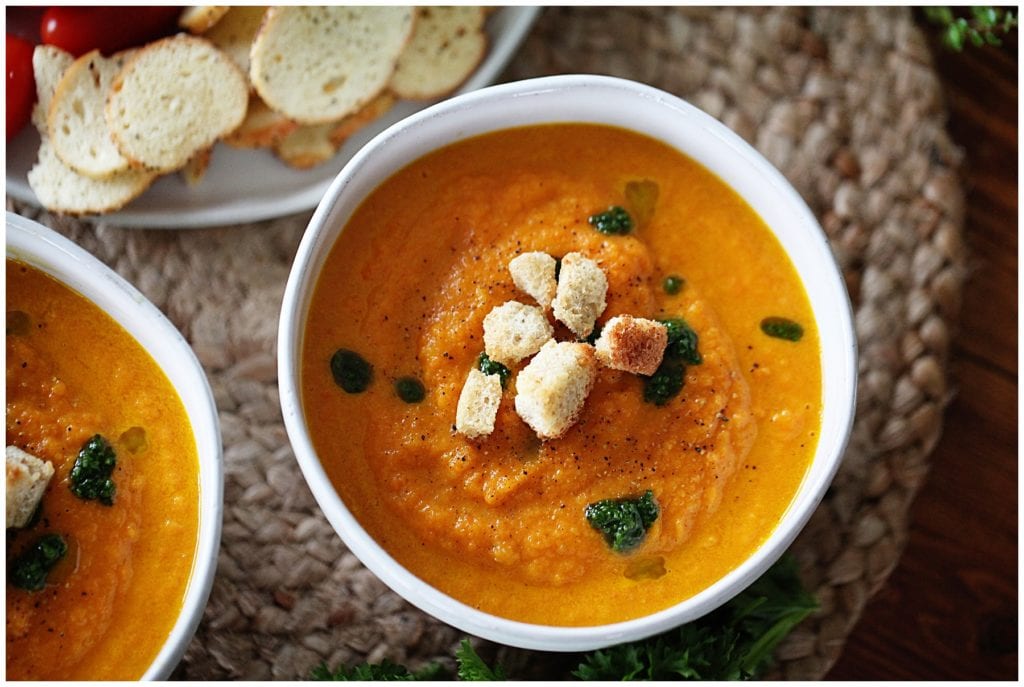 That stuck with me my entire life. In many ways, it helped shape me into being adventurous with tasting and making different kinds of foods.
As I grew older, I grew to appreciate her style. She started making a carrot soup fairly consistently as an appetizer for holiday dinners when I was a tween and teen. The nostalgia of the season has had me craving that soup. She was the cook though and I don't think anyone else in the family has tried to make the soup since we lost her, especially at holiday time.




I love soups, especially in the winter. This one is delicious, although it's more of a take on my grandmother's recipe versus her actual recipe. I actually don't think anyone has her recipe anymore. Instead this recipe is inspired by her love for pushing the boundaries of holiday dinners and her ability to create new traditions.
I should note that even though it is carrot soup, it's not vegan. However, if you use all vegetable broth (as opposed to some of the chicken stock I use) and leave out the heavy cream (there's not much) you can make this vegan, vegetarian and Whole 30 approved.
Grab the whole recipe below!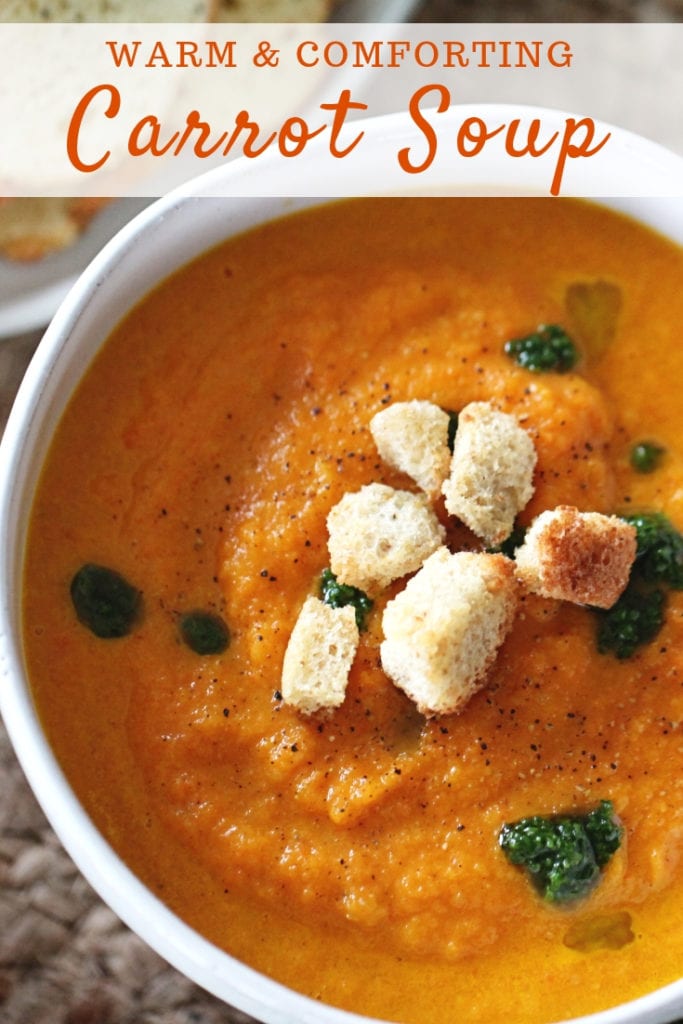 Carrot Soup with Caramelized Onions
Carrot Soup With Caramelized Onions
Prep time:
Cook time:
Total time:
Carrot Soup With Caramelized Onions Recipe Type : Dinner Cuisine: American Author: Rachel Quenzer Prep time: 30 mins Cook time: 1 min Total time: 31 mins Serves: 5 to 8
Ingredients
Ingredients for Carrot Soup
2 Tbsp. of olive oil
2 Tbsp. of butter
2 large onions
2.5 lbs. of carrots
4 Tbsp. of freshly ground ginger
2 small potatoes or one large potato. I used Yukon.
2.5 cups of chicken stock
2.5 cups of vegetable stock
½ cup of heavy cream
Salt and pepper to taste
Ingredients for Parsley Olive Oil
3 Tbsp. of parsley
½ cup of olive oil
¼ Tsp. of salt
Instructions
Wash and peel carrots, potatoes and onions. Chop onions and potatoes into quarters.
Slice your carrots thinly. I used a Veggie Bullet (built to slice versus spiralizer and shred) one by one. I was done chopping all my veggies in less than three minutes.If you don't have a machine that can chop or spiralize then you will have to cut them by hand. 🙁
Add olive oil for the soup to a pan on the stove and then add all your onions. Cook for a few minutes, stirring occasionally and then add the butter. You will cook these for just less than 10 minutes to get a good caramelization on them. Make sure you are occasionally stirring so that they don't burn.
While the onions are caramelizing, add your parsley and olive oil to the blender and blend thoroughly. Remove and season with salt. Set aside for at least 30 minutes.
Add your ginger, potatoes and carrots. Cook everything together for about 15 minutes until it starts to soften.
Add your vegetables to the blender with 1 cup of the vegetable stock or 1 cup of the chicken stock per blend. If you can't fit it all in at once, break it up into batches. Just make sure you break your liquids up too.
Once everything is well-blended add the soup mixture to a large pot or Dutch oven. Add your additional vegetable and chicken stock and additional ginger. Mix thoroughly.
Add your cream and mix thoroughly again.
Season to taste with salt and pepper and simmer for at least 30 minutes. If you can give it a full hour that would be great, but 30 minutes will do.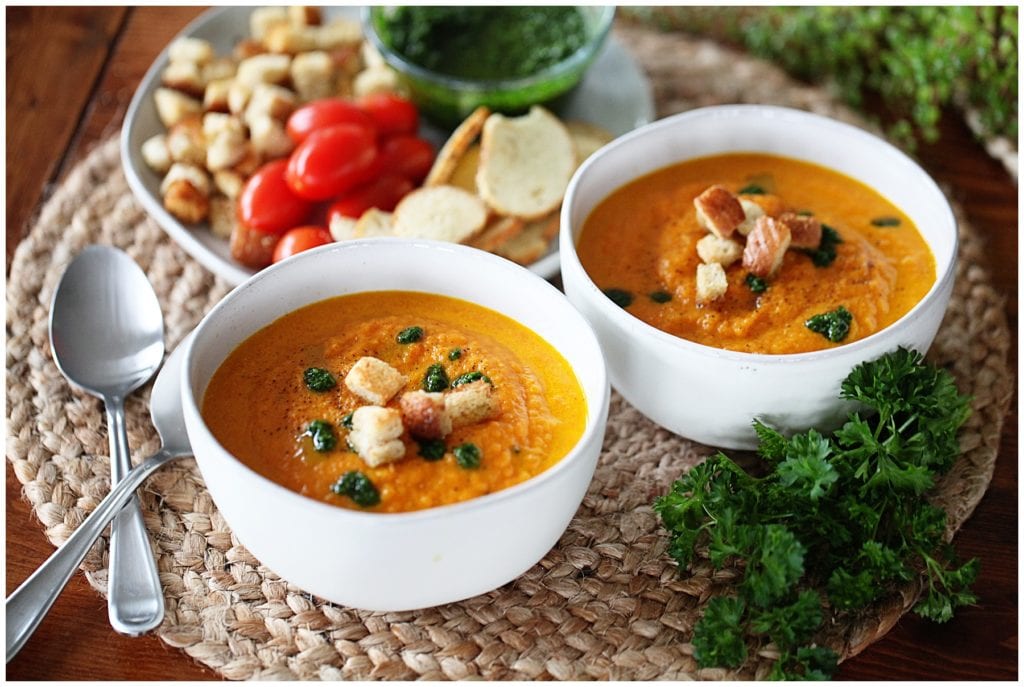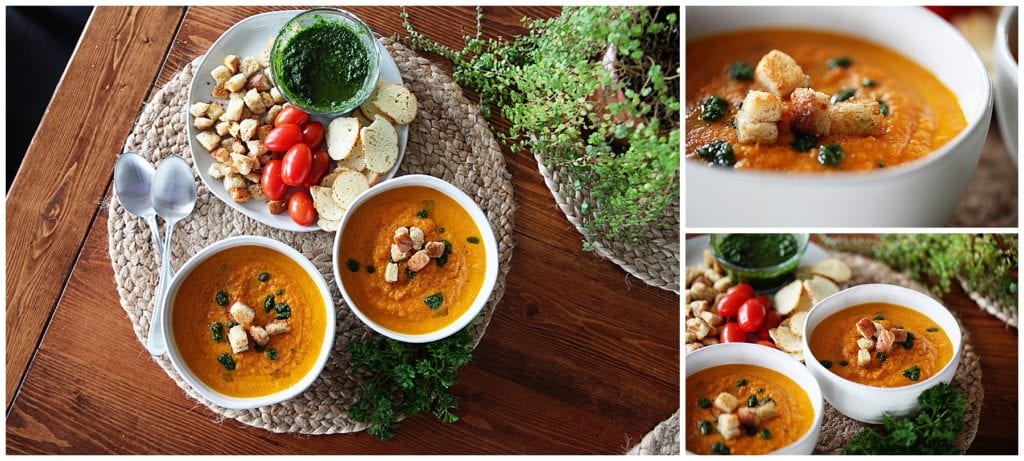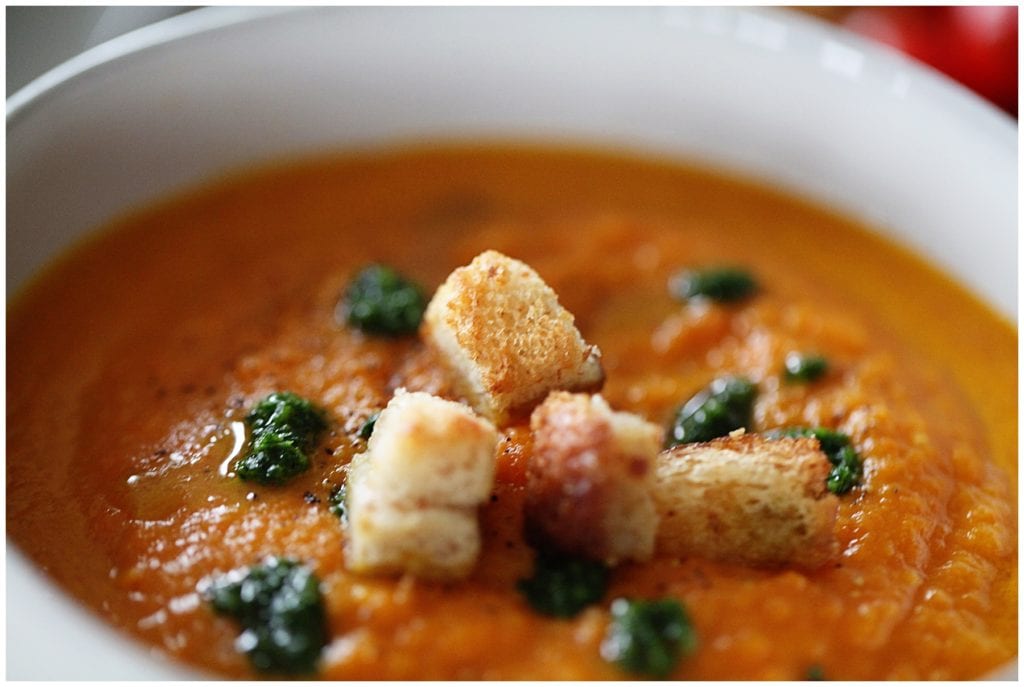 My husband and I ate this on Sunday night with some salmon for dinner. He loved it and went in for seconds. I was a little nervous because he isn't a soup person, but he loved the rich flavor of the carrots with the caramelized onions.
It may not be my grandmother's but it has a flavor all its own that is warm, comforting and filling.
We topped this off with the parsley infused olive oil and some homemade breadcrumbs.
Happy eating, friends.
For more recipes, click here.