This post was sponsored by Medifast. All thoughts and opinions are my own. This post may contain affiliate links.
With the New Year comes a new start for most people. Whether you call it a resolution, a goal or have a word of the year that you're striving for in some way, January always marks a time for change in our lives.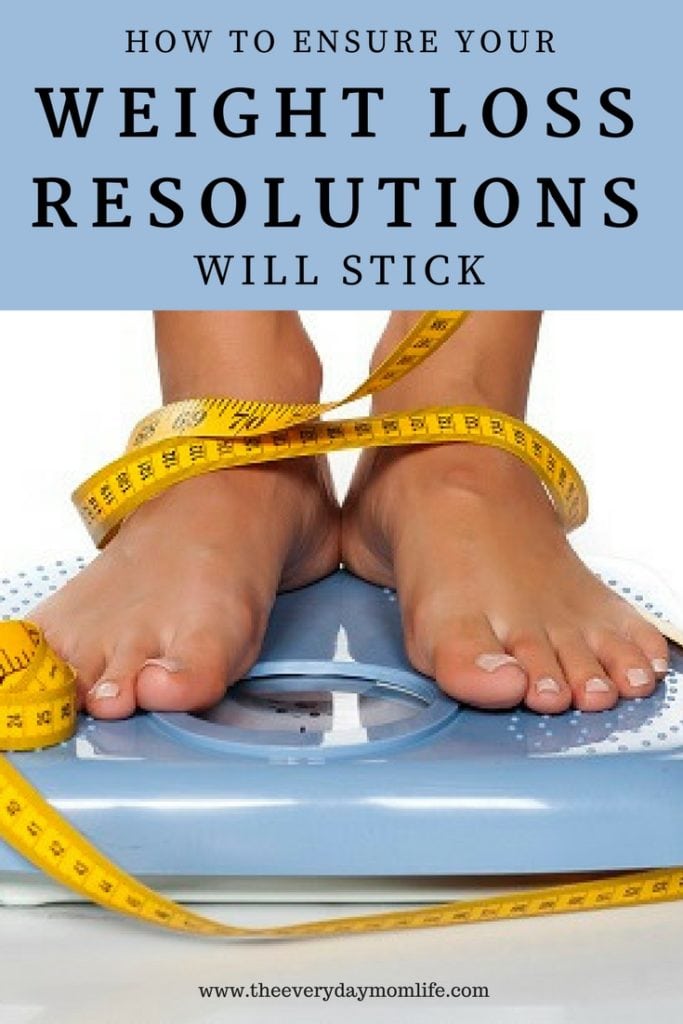 For most people, especially mothers, that means making a health/fitness-related New Year's resolution. In a 2017 study published by the Statistic Brain Research Institute about 50 million Americans pledged to in get healthier last year by increasing activity and resolving to lose weight.
However, after less than two months fewer than 40 percent of people in their 20's and only 16 percent of people over 50 were still following through with these goals.
Resolutions are tough. No matter how much we want them.
As parents there are so many other things that often get in the way of our weight loss and health goals. Believe me, I know. Those two other things are running around my family room making a mess with their new Christmas toys.
But as parents, I believe one of the best things we can do for our kids is to be a good example when it comes to food and fitness. That means I actually have to lead and after I had each baby, I had (still have) some work to do.
Set realistic, short-term goals
This is specifically important for people trying to lose weight. It doesn't happen overnight and a lot of people expect fast progress with weight loss. Be mindful about what is realistic here.
When I was trying to lose weight after I had my daughter I had 20 pounds I needed to lose. I know that doesn't sound like a lot but to me it was. The idea of 20 pounds was overwhelming. However, the idea of 5 pounds was doable. Instead of looking at my big, long-term goal; I focused on short-term weight goals instead.
As you know it's taken me a longer time to lose the weight since having my son. I've been on Medifast Flex for about two and a half months now and I still look at my goals as short-term weight goals. It helps me to think week-to-week versus month-to-month. Some weeks there are no gains in terms of the goal (like the week of Christmas or this past week while I've been since with the flu), but other weeks I can focus on that small, next goal and work to meet it.
If you're going on a program like Medifast Flex or Medifast Go then there will be some standard expectations the program might be able to give you as a guideline. For example, you can expect to lose X amount of pounds in X amounts of weeks if you follow the program correctly.




Set a specific goal
Look at your goal or resolution just as you would look at a goal in a business setting. It should have a beginning and end. It should be measurable. (That one is very important.) Be as specific as you can be when talking about something like weight loss. For instance, my goal when I started Medifast Flex was to lose 10 pounds while on the plan, which is basically for about three months. I had a number, a start date and there is an end date too.
The more specific you are with your goal, the more likely you will be to succeed. And if you can break up that long-term goal into those smaller, realistic goals you'll see small steps towards progress.
Get excited about it
You need to be excited about losing weight! I know it doesn't seem like a fun time – cutting out carbs, cutting out sugar, cutting out…whatever you plan to cut out…but if you can psych yourself up it will be easier for you. The mental battle is about 75 percent of the battle when it comes to shedding pounds. If you can get excited about it by looking at the positives – healthier, more energy, fitting in those skinny jeans – then mentally you will be prepped for the work ahead.
Be honest about your commitment level
Being committed to whatever diet plan you're on is invaluable. I really struggled with this in the beginning of being on Medifast and throughout Christmas time. I get that it's hard but you have to have an honest conversation with yourself about your commitment level and then resolve to stick to it if you want to see change.




Find someone who will support you
Support is important for anyone, but when you're dieting you need all the support you can get. This can come from your spouse, your friends, other people on the diet you're on or even a workout group such as a yoga class or running club. In the past I've had Facebook groups that I've been a part of that have worked well for me.
Pick the right program
You can read here about the questions you should ask yourself before picking a diet plan. Answering these will help you understand if the program is even something that could work for your life. Don't just do the diet of the moment. Pick the plan that's the right fit for you.
Understanding the plan you pick, understanding your goals and understanding yourself will take you so much further than just jumping into something because it's the New Year and you want to lose weight. If you can do those things, you'll be much more likely to stick with your weight loss resolution versus someone who hasn't thought it all through.
You can learn more about the Medifast program here. And for a short time save 20% off any order of $300 or more + Free Shipping with promo code BIGDEAL20! Valid December 26, 2017 through January 14, 2018 at Midnight ET. Click here to take advantage of that deal.