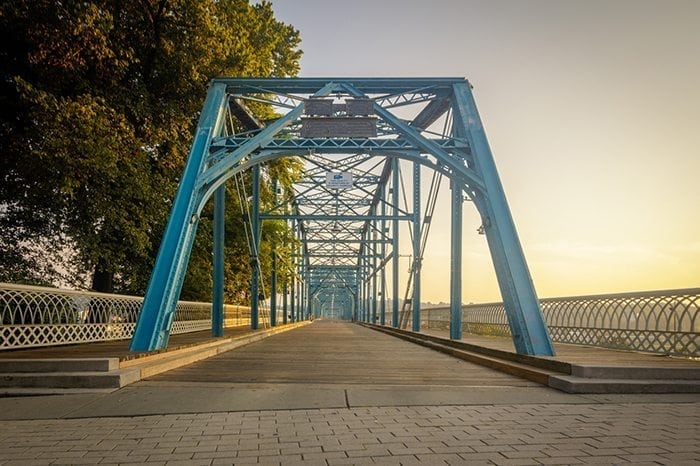 Sometimes you can find big adventures in places you might not expect. With natural wonders, seriously unique attractions and historic sites Chattanooga, Tennessee is becoming a promising vacation spot for families.
While on a recent trip, my daughter and I were able to experience many of the wonderful attractions and sites the town has to offer and it's a vacation that we won't soon forget. These experiences are ones we would recommend for every family, especially families looking for a relaxing vacation where you can spend time together and learn something new.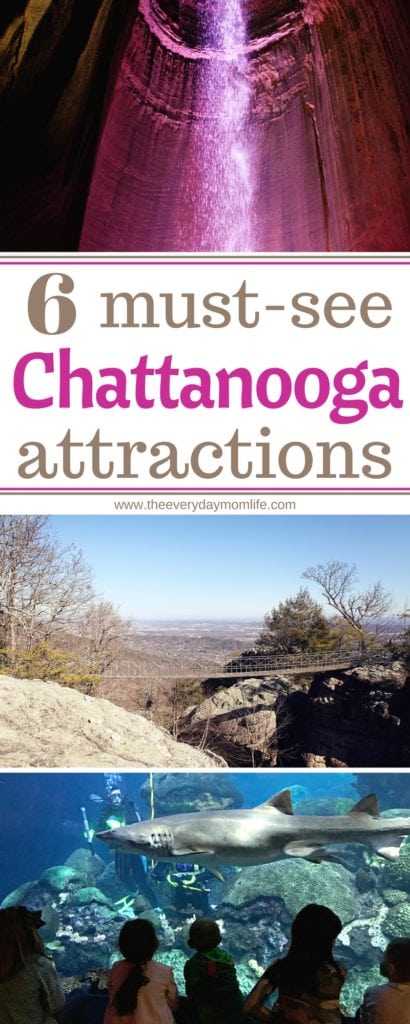 Ruby Falls
One of the most famous sites in Chattanooga is a 145-foot waterfall named Ruby Falls, but you have to travel more than 1,000 feet underground to find it! The breathtaking waterfall was discovered in 1928 by Leo Lambert and named after his wife, Ruby. He crawled through the cave openings for seven hours before he could even stand to find America's largest underground waterfall.
A guided tour takes you through the caverns of the Lookout Mountain, which twist and wind along a path to the falls. The whole tour lasts about an hour and along the way your guide will point out the other well-known structures found in the cave. This includes stalagmites, stalactites and portions of the path from Leo Lambert's journey.
The experience itself at the falls lasts about eight minutes before you have to make your way out for other groups. The falls themselves are lit, since otherwise you would be in total darkness, and so is the entire path. The path is easy to walk for young and old alike.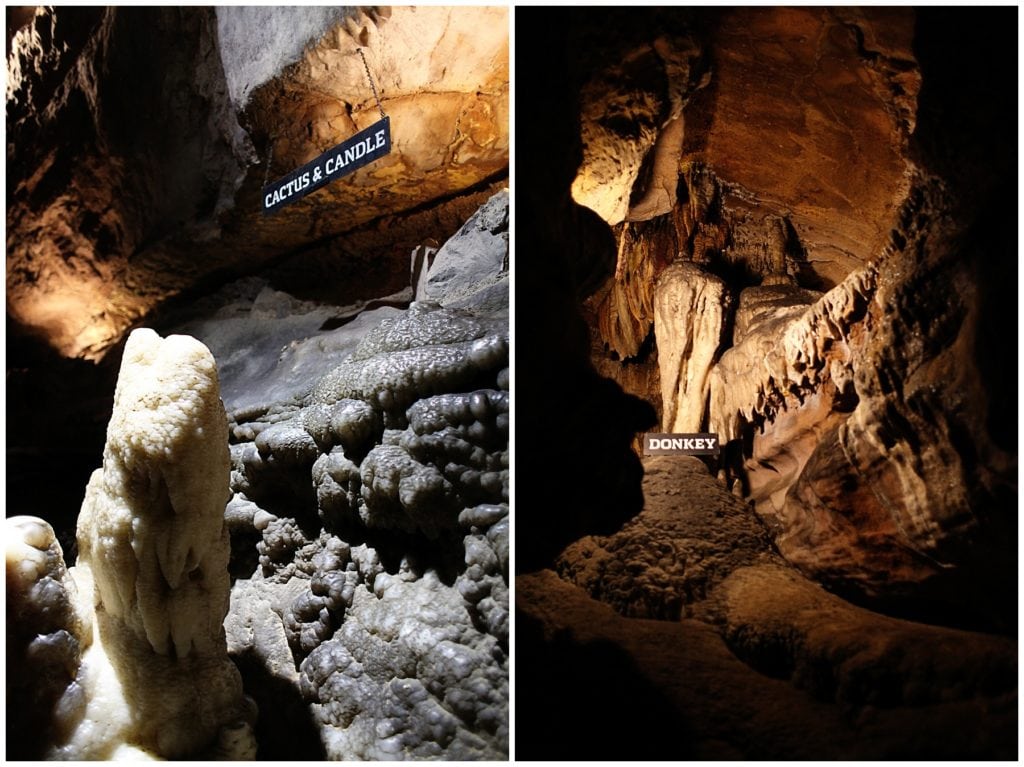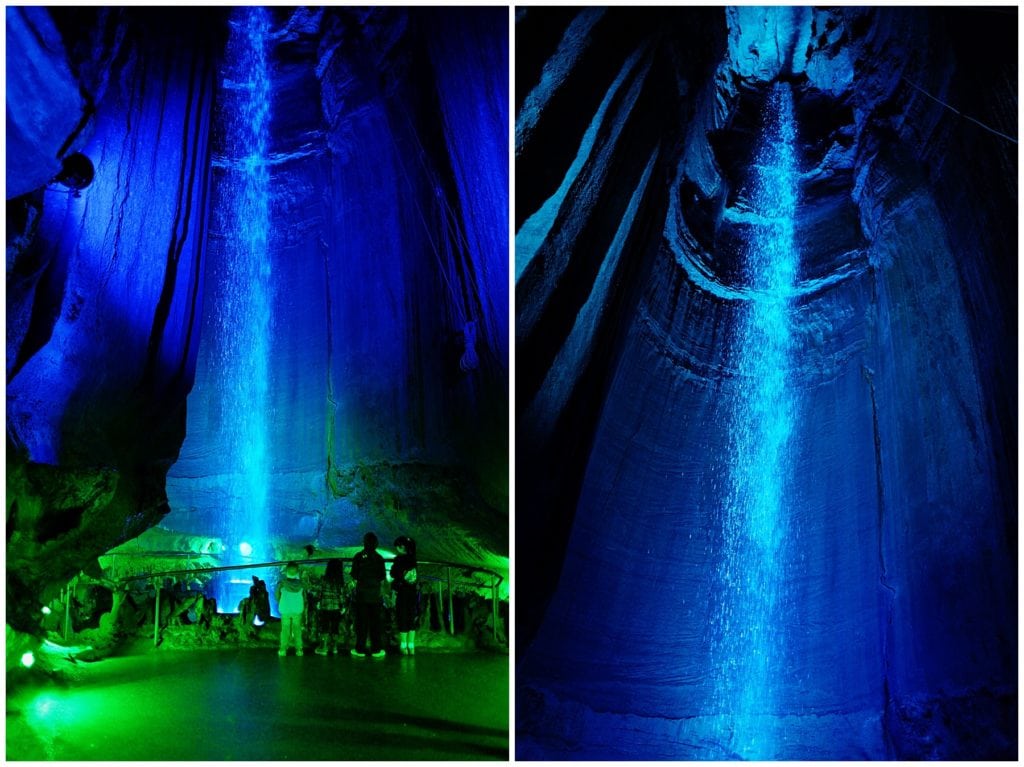 Rock City
Enter into the gardens of Rock City and you'll believe you've entered into a whole new world where fairytales, gnomes and knights roam. From March 23 – April 15, families can explore the attraction and see some of the most beloved fairytale characters including Peter Pan, Beauty and the Beast and Cinderella.
If you're planning a visit during the later spring, summer or even fall Rock City offers attractions and events year-round including Shamrock City, Earthdayz, Southern Blooms Festival, Summer Music Weekends, Rockoberfest and Enchanted Garden of Lights.
Sites always in-season include:
Trails
Lover's Leap cliff
See Seen States, a point where you can see seven states from one spot
Fairyland Caverns, a series of caverns filled with scenes from beloved fairytales
Mother Goose Village, a landscape of scenes from everyone's favorite nursery rhymes.
Swing Along Bridge, a 180-foot suspension bridge
Additionally, families can dine on site at Big Rock Grill, a fast-casual dining experience with hotdogs, and sandwiches, or Café 7, which is located near the See Seven States point and features Southern food with a modern twist. (Café 7 is seasonal so check hours and times before you go.)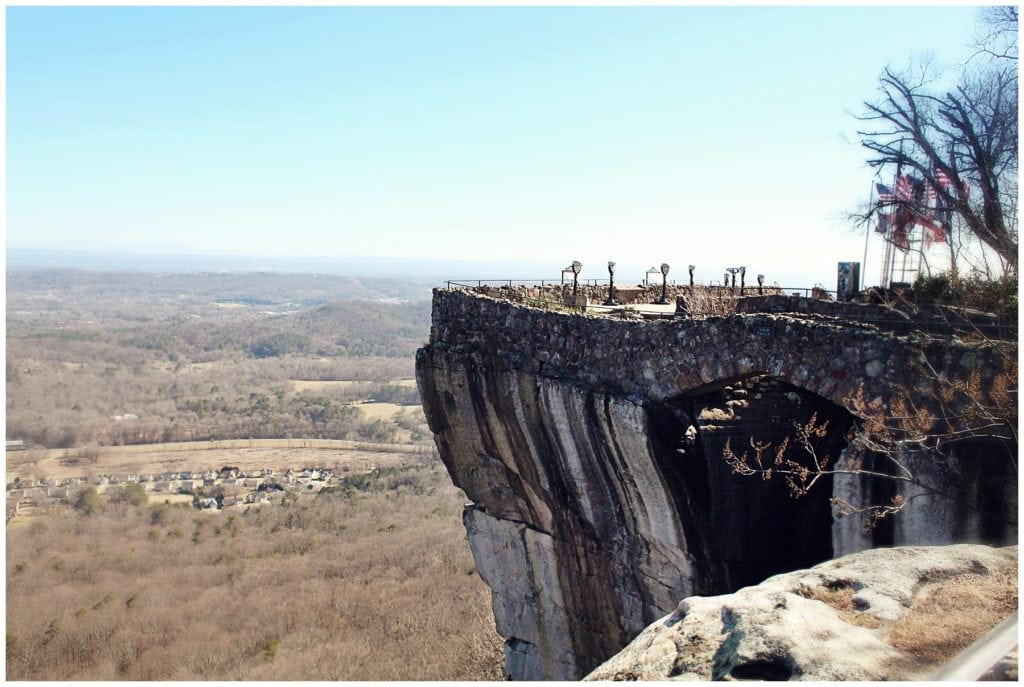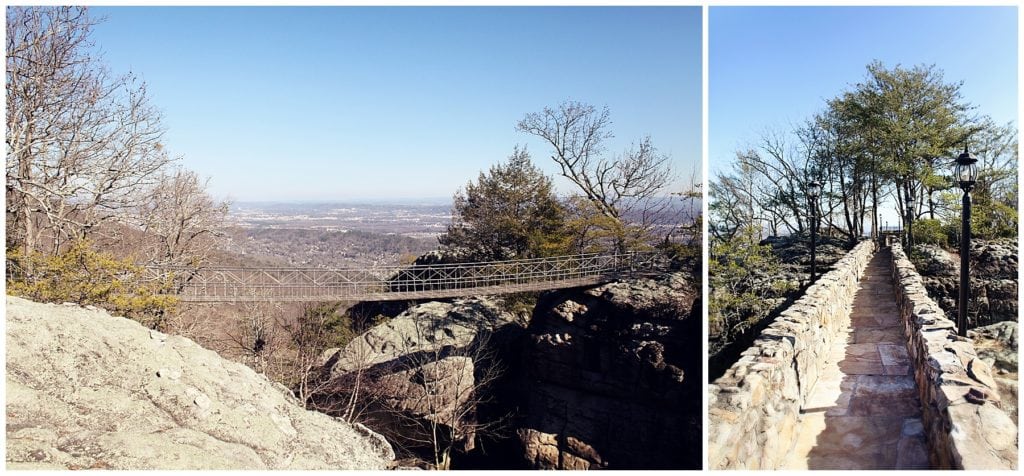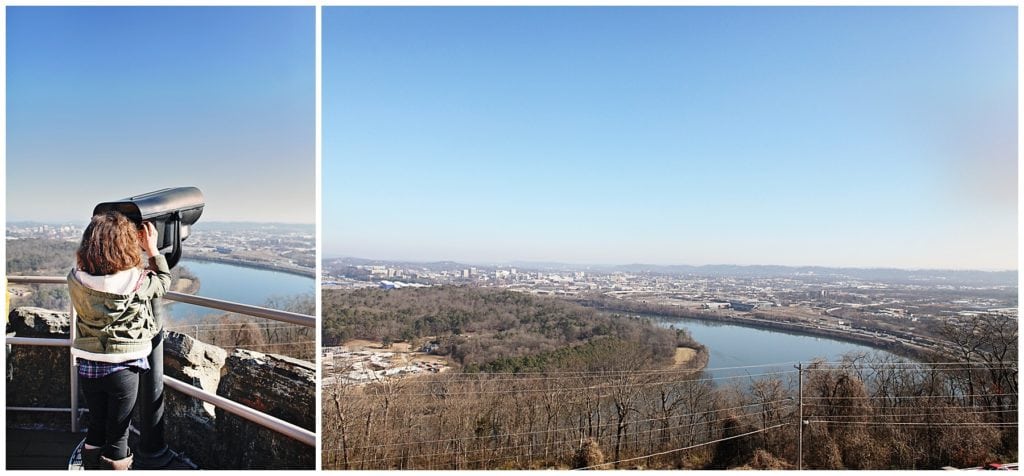 Tennessee Valley Railroad
Take a ride on the railways while in Chattanooga and take a step into the past. The Tennessee Valley Railroad is an interactive and historical experience for children of all ages. With rides to different places within and around the city, the railroad lets riders experience a fun journey on what was once the only way to get from place-to-place.
Regular Rides Include:
Missionary Ridge Local

A 55-minute round trip that passes through a pre-civil war, horseshoe-shaped tunnel to the train restoration shops.

Summerville Steam Special

A day trip that takes riders on a historic route crossing the state line, past the Chickamauga-Chattanooga National Military Park.

Copperhill Special

A day trip through the lower Hiwassee River Gorge to the cities of Copperhill, TN and McCaysville, GA.

Hiwassee Loop

A 50-mile round trip to the Hiwassee River Gorge to the famous Hiwassee Loop where the rail tracks "corkscrew" up a mountain.

Chickamaunga Turn

A trip that last just over 6 hours but allows for time spent at Wilder Tower Monument in Chickamauga-Chattanooga National Military Park. Riders can stroll through downtown and visit the Chickamauga Depot.
Additionally, there are special rides throughout the year that are great for the whole family, including:
Dinner on the Diner
Railroad Summer Camp
Railfest Chattanooga
Halloween Eerie Express Train Ride
Nightcaps with St. Nick
Valentine Dinner Train
Additional Christmas and New Year's Events
Visit the Tennessee Valley Railroad website for all the details on these events.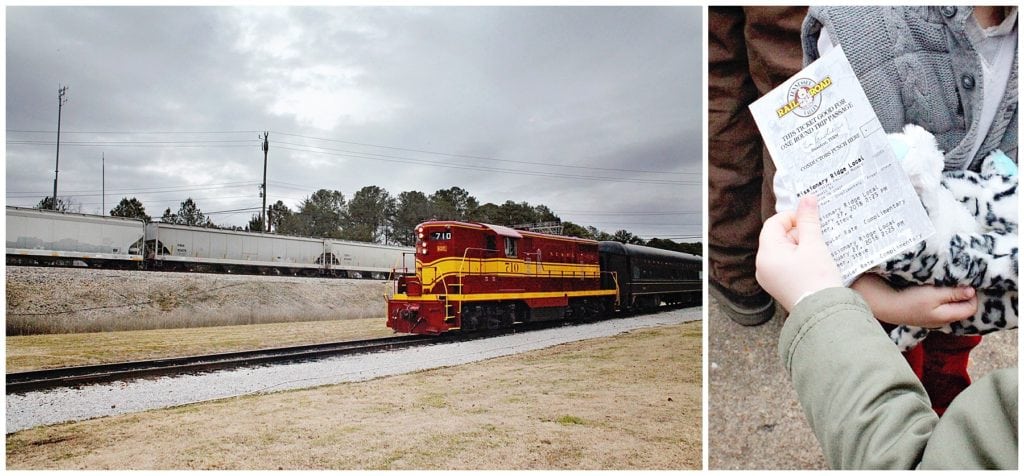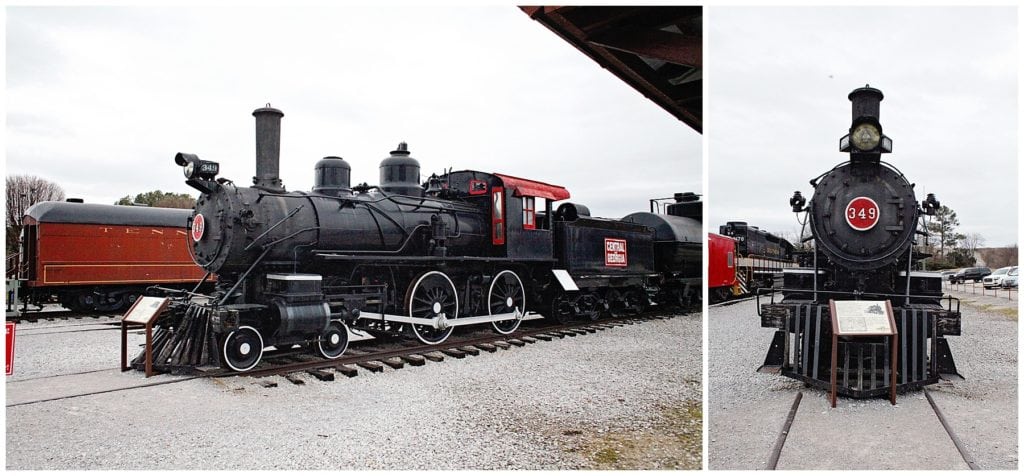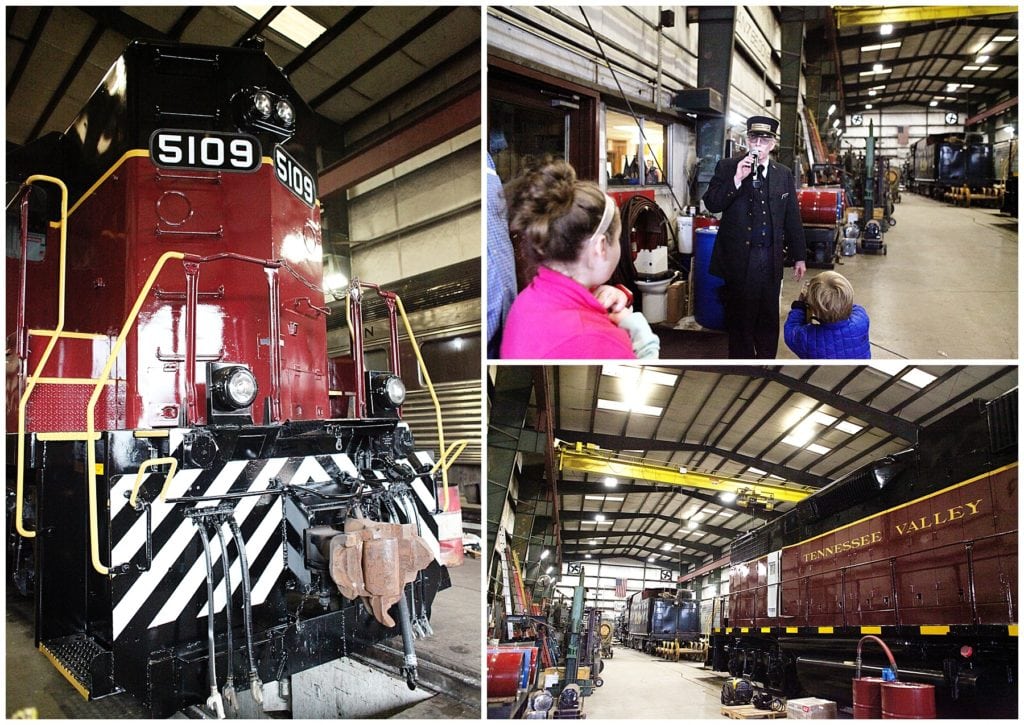 Songbirds Guitar Museum
You might think of Nashville when you think about the music scene in Tennessee, but Chattanooga boosts a one-of-a-kind collection that music enthusiasts (or anyone really) will find awe inspiring. The Songbirds Guitar Museum showcase more than 500 guitars from throughout history and some have been played by musical legends.
Guitars are grouped by brand, timeframe, and linear progression and showcase guitars from the 1930s through the 70's. The collections include acoustic, electric, jazz, brass, mandolin, banjo and mandocello models. There's a literal rainbow of Fender guitars, Gibson custom colors, hollow body Gretsch guitars and more.
The exhibits are constantly changing, and you can even hold private events in this dramatic, unique space.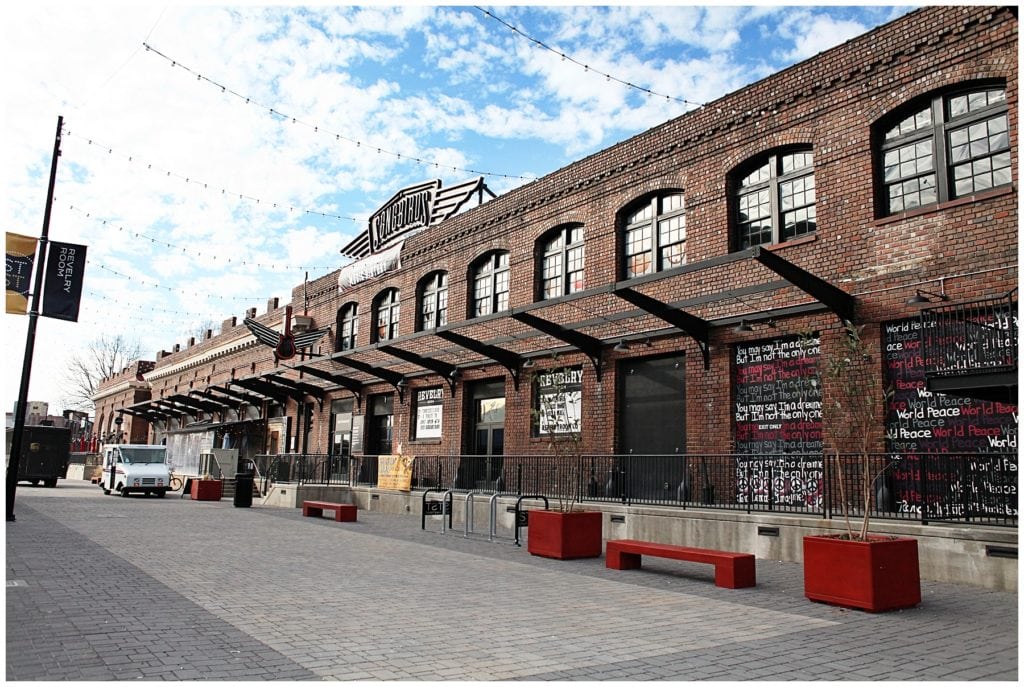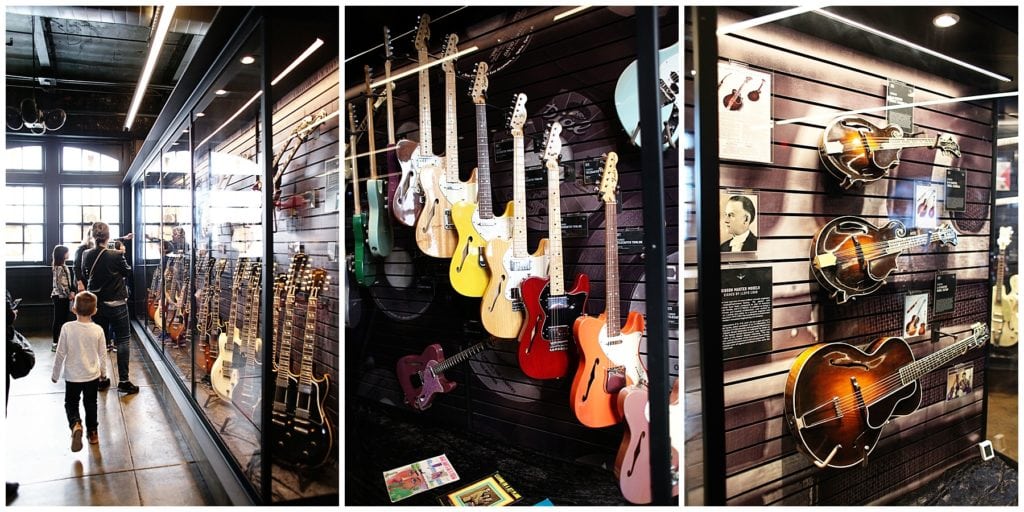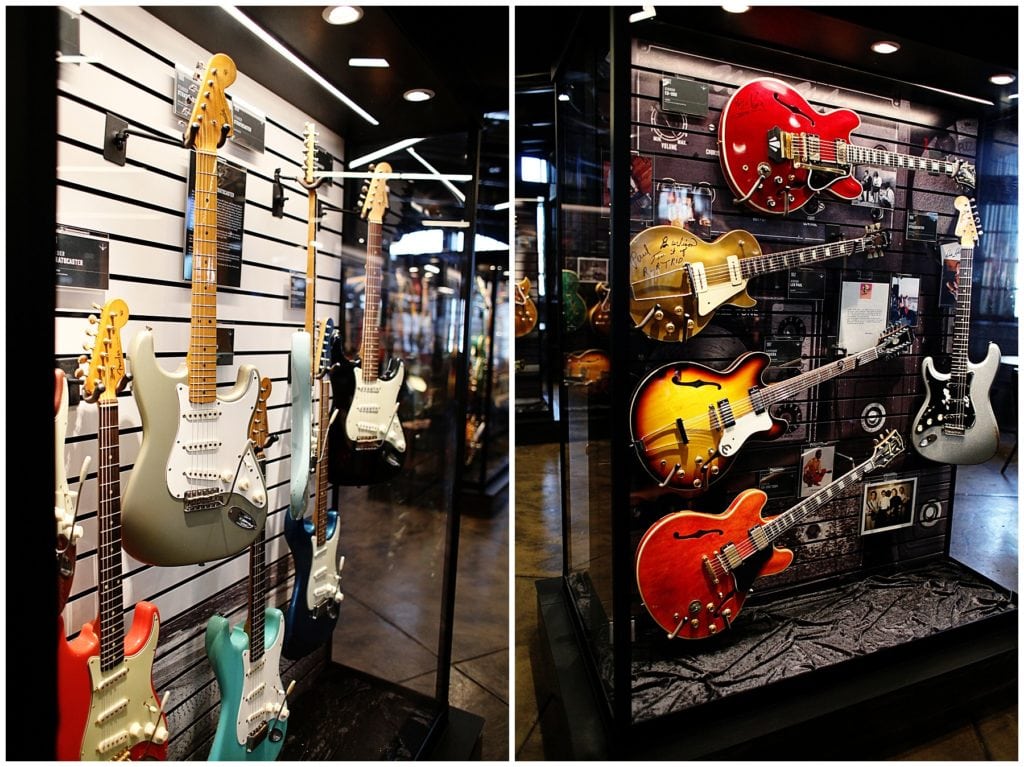 Chattanooga Aquarium
Journey from the tops of the mountain peaks to the bottom of the seas as you walk through the exhibits at the Chattanooga Aquarium. The visual and interactive exhibits span two buildings in downtown Chattanooga and showcase animals from rivers, swamps and oceans.
You'll see penguins waddle, get a chance to hold a butterfly, watch crocodiles bask, otters play with each other and discover an incredible array of fish from all over the world. Kids and adults will be delighted by the giant sea turtle, opportunities to touch fish and stingrays and gape as they come face-to-face with a shark or two. Experts are always on-hand to answer all your questions and a special, back-stage pass will put you even closer to the action allowing you to touch and even feed certain animals.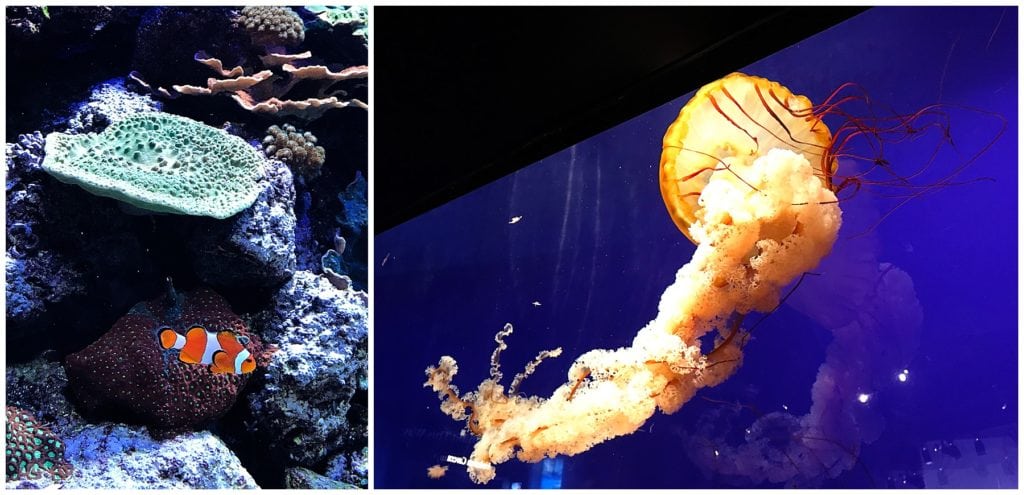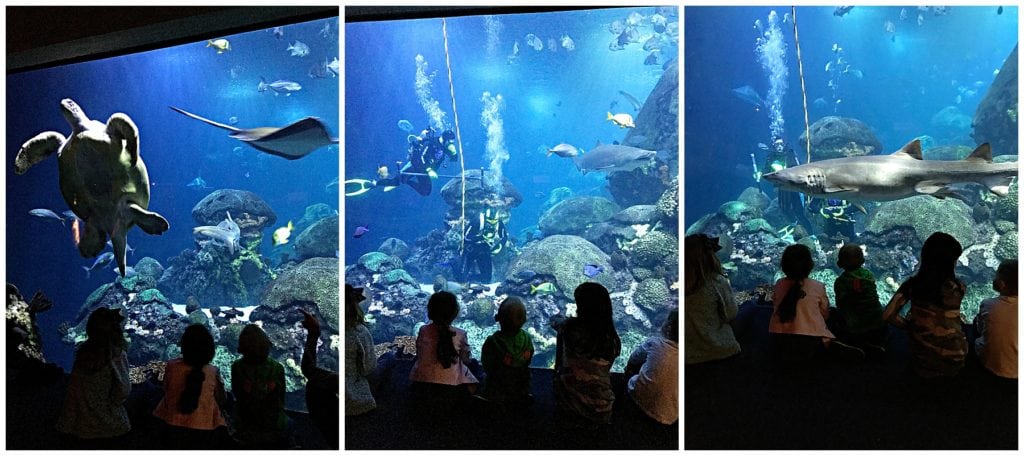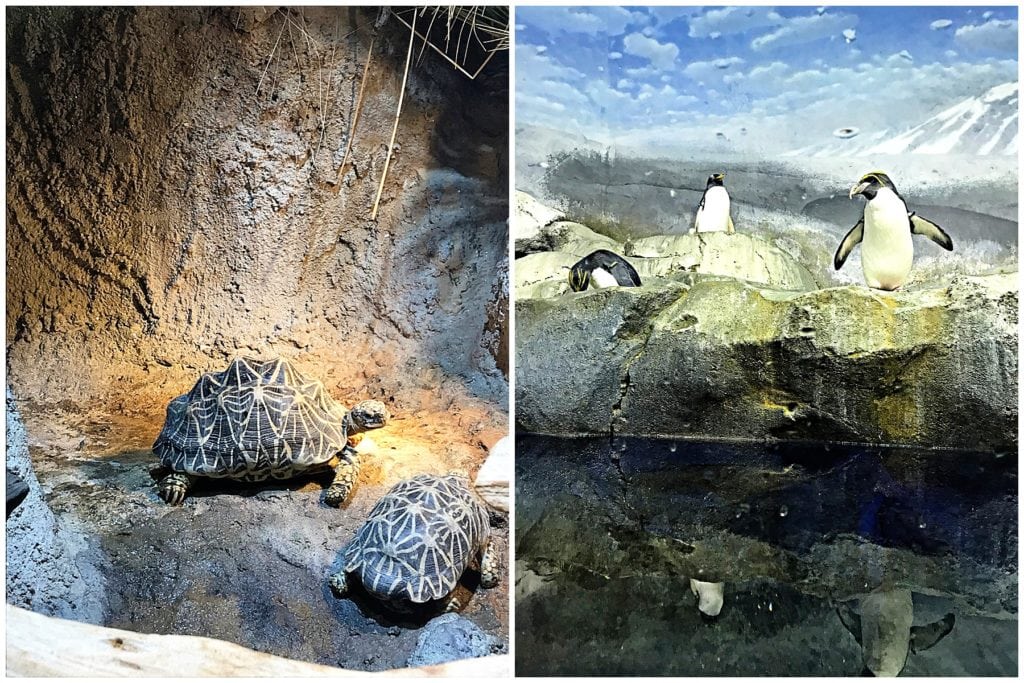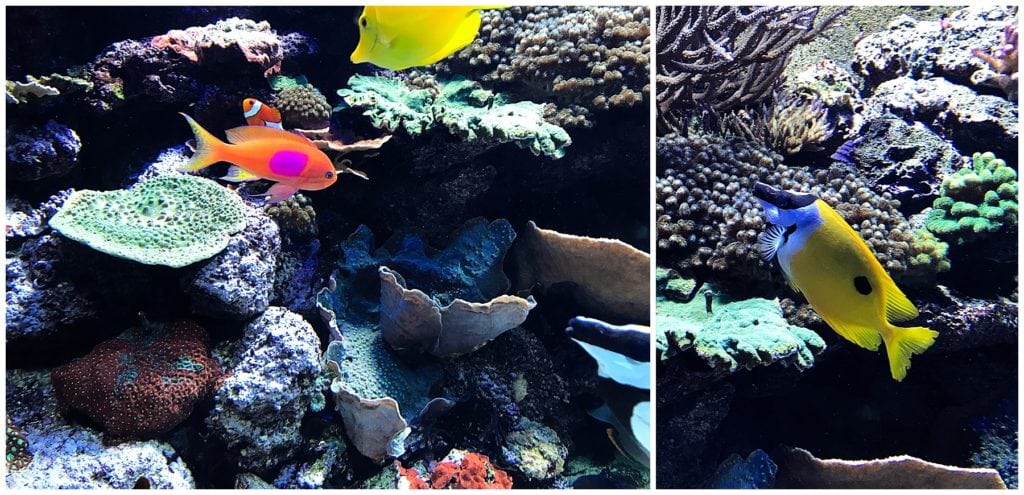 Walnut Street Pedestrian Bridge
Built in 1890's to connect downtown Chattanooga and the North Shore, the Walnut Street Pedestrian Bridge is now one of the longest pedestrian bridges in the country at 2,375 feet.
The bridge was originally constructed to hold motor car traffic but was closed to cars in 1978 due to safety issues. It sat unused until 1993 after a series of repairs repurposed it for pedestrians.
Today the bridge is mainly used as a walkaway between the downtown and the North Shore, but prominent events take place on it each year. Wine Over Water, Tennessee's premier wine tasting, takes place on the bridge each fall, and it is a prominent spot for fireworks throughout the year, including when the city hosts the Riverbend Festival, which is a country music and rock band festival.
Additionally, the bridge is a part of the Seven Bridges Marathon course and has been used for the Ironman competition in the past, including for the Ironman World Championships in 2017.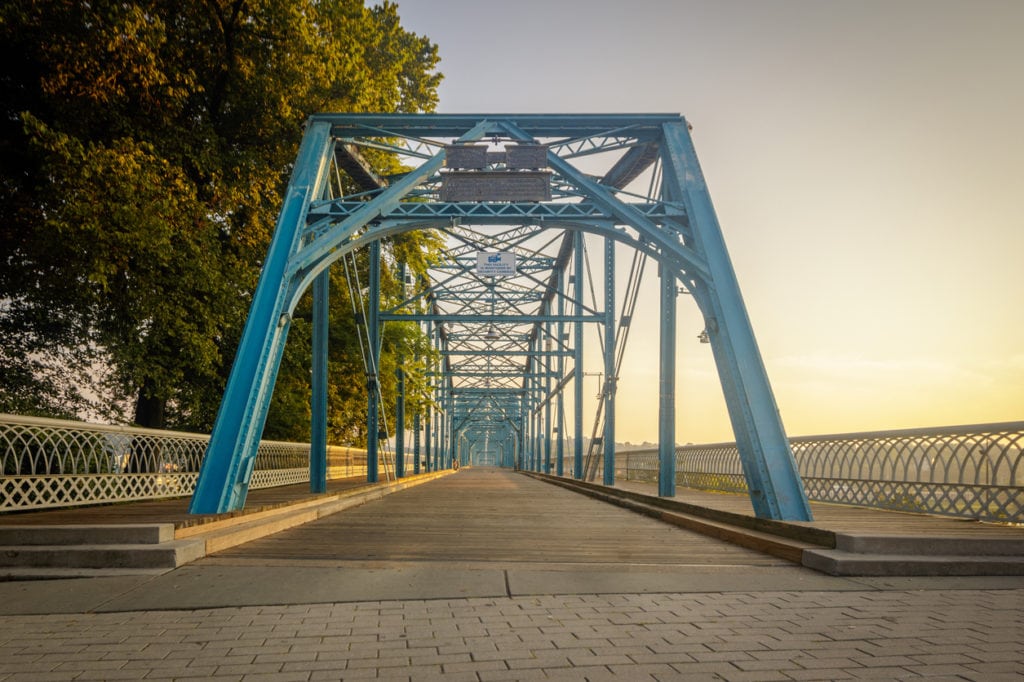 For more information on events and activities in Chattanooga including more outdoor activities, events and historical sites, please visit the Chattanooga Convention & Visitors Bureau.