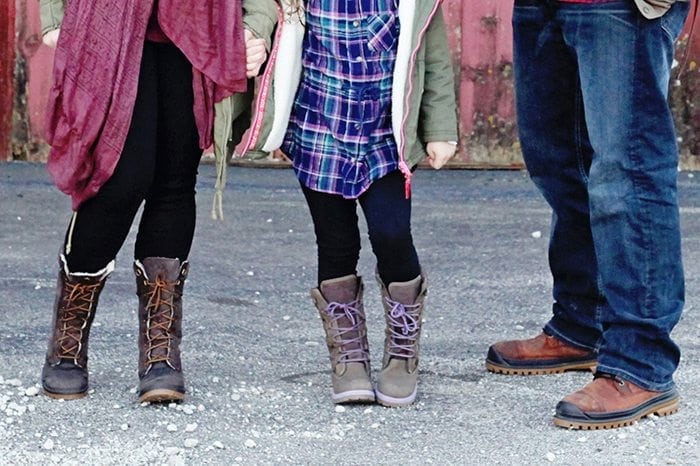 During the winter in Chicagoland, you need to stay warm. Whether you're in a suburban cornfield or the streets of the city, the wind around here in the wintertime is not a joke.
While this winter has been mild in comparison to past winters, it always seems to pick up in January and February. This always leaves me with the conundrum; do I buy winter boots for all of us or do I just wait out the two months of the year, try to get by without them and pray it doesn't snow?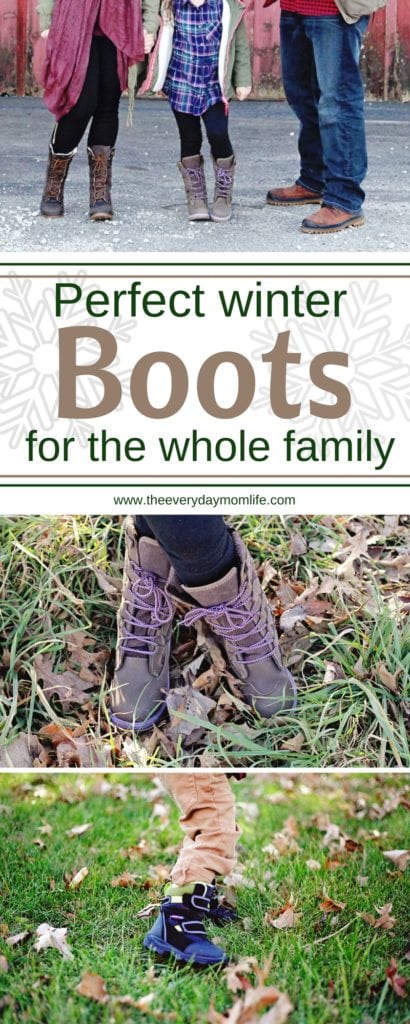 As I've previously mentioned, buying shoes for the kids gives me some anxiety because I feel like their feet grow so dang fast and I'm wasting money. But I also want them to be able to play outside, in the snow if we have some, and stay warm and dry. That really ends up making winter boots a necessity, not only for my kids but also for my husband and I who will end up outside playing too.
That said, I've partnered with Kamik again this winter to review their boots for the whole family. We were given the following boots: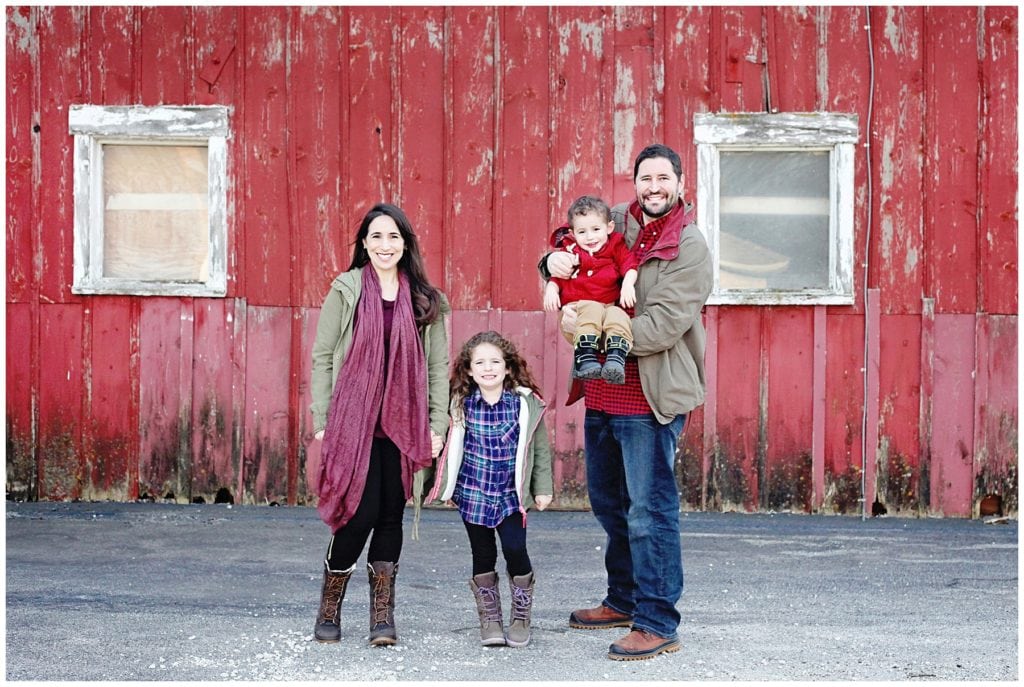 Overall, we were all really pleased with the quality, comfort and style of the boots. I will add that anyone who likes to hike or hunt would probably love these boots. Here's why:
Comfort
These shoes were incredibly comfortable! Personally, my foot felt like it was wrapped in a toasty blanket when the weather was only about 35 degrees. They also flexed well with my foot each time I took a step.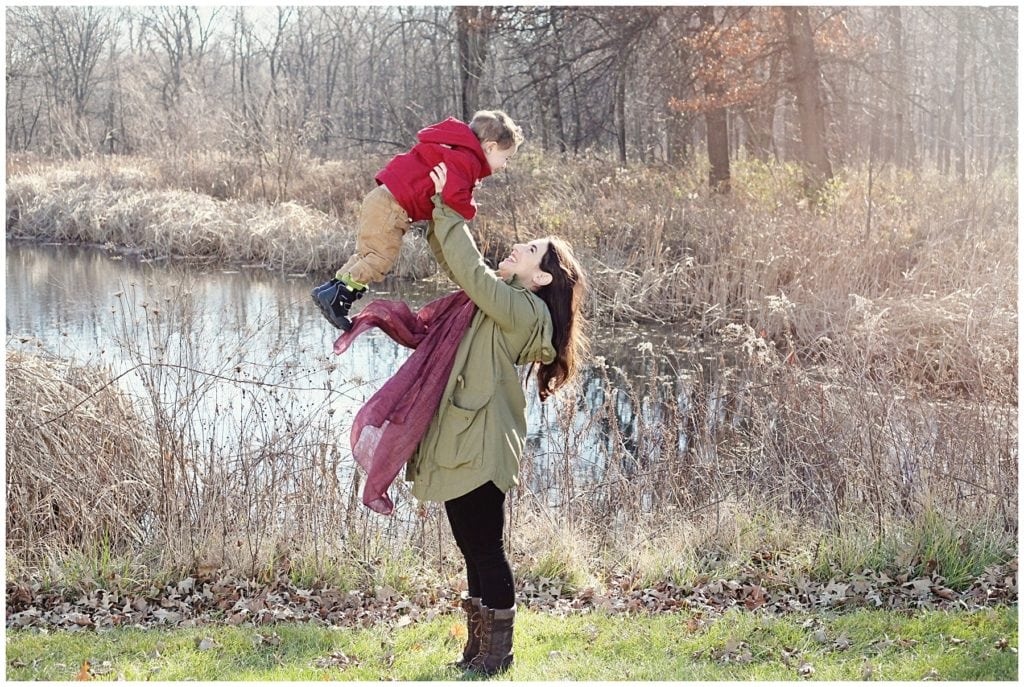 As for the kids and my husband, I received no complaints and they were all able to run, jump and keep their feet dry despite the fact that some of the places we ended up exploring were a little soggy.  At the end of our hike no one had any sort of blisters and I didn't hear one, "My feet hurt."
The laces on mine, my daughter's and my husband's allowed us to adjust them to the best fit for each of us while the zipper on mine and my daughter's allowed us to get our calves into each show comfortable. The Velcro on my son's also allowed us to tighten them so they wouldn't feel lose on his foot as we hiked.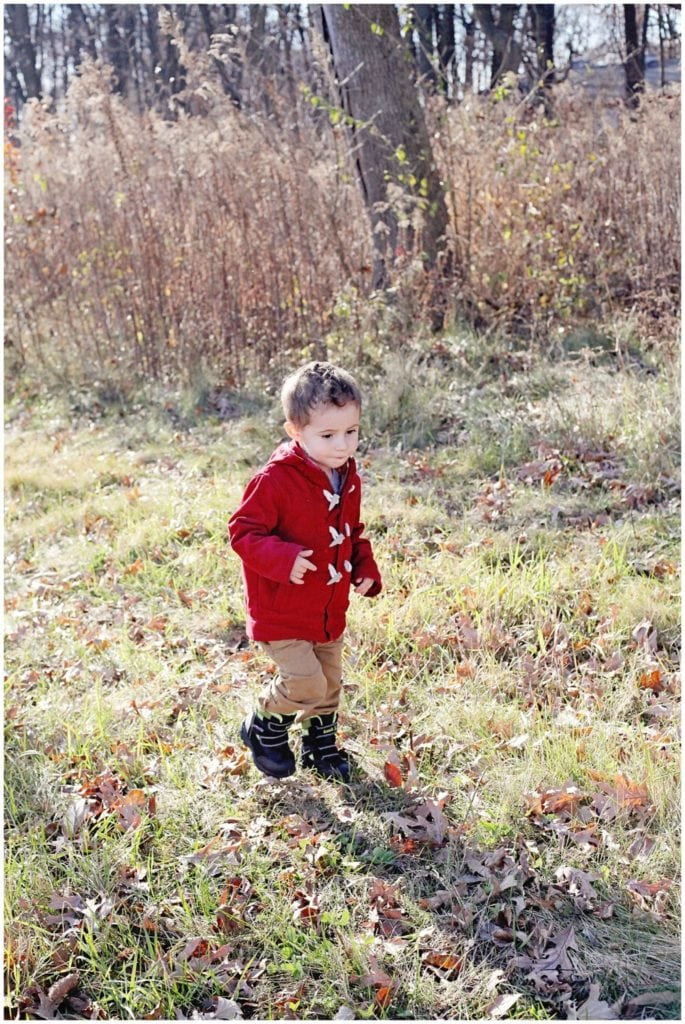 Style
Each pair of the boots were a bit different in style, but I appreciated them all. Mine and my daughter's boots would not only be good for playing in the snow but they were also nice enough and fashionable enough that we could wear them with a pair of leggings and go shopping too. I loved that our boots were flexible enough for play and daily wear. I always hate when I feel like I have to pick between a pair of stylish boots for her and I, or a pair of clunky, snow boots. These boots gave us the best of both worlds.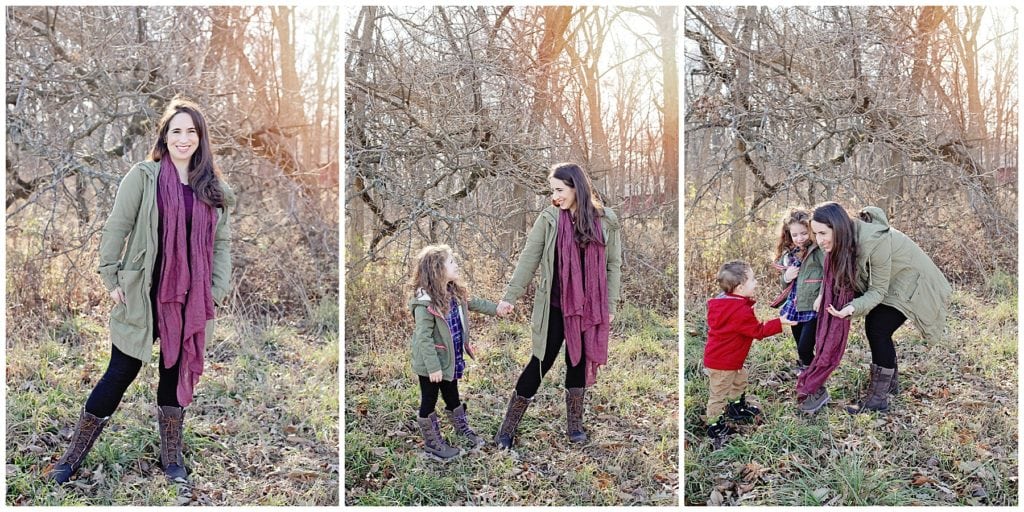 As for my husband's, I also loved that he could use these for working in the yard, playing with the kids and even going out on a casual date night with me. They looked fantastic with a pair of jeans, a nice plaid shirt and a great jacket. Don't you agree?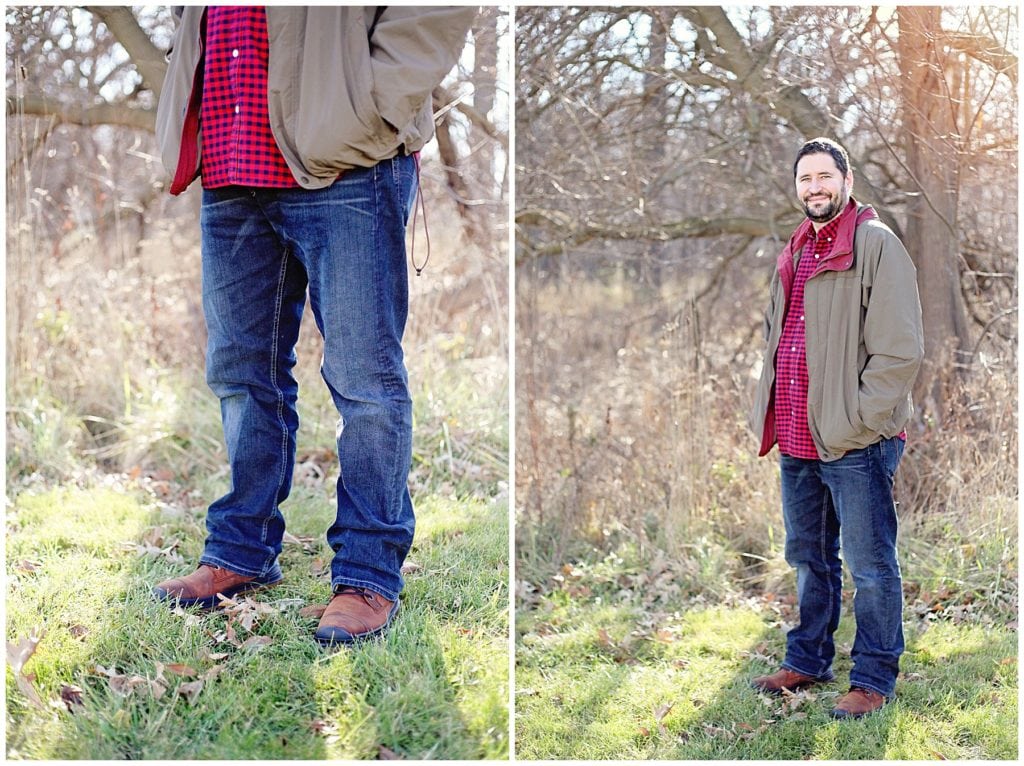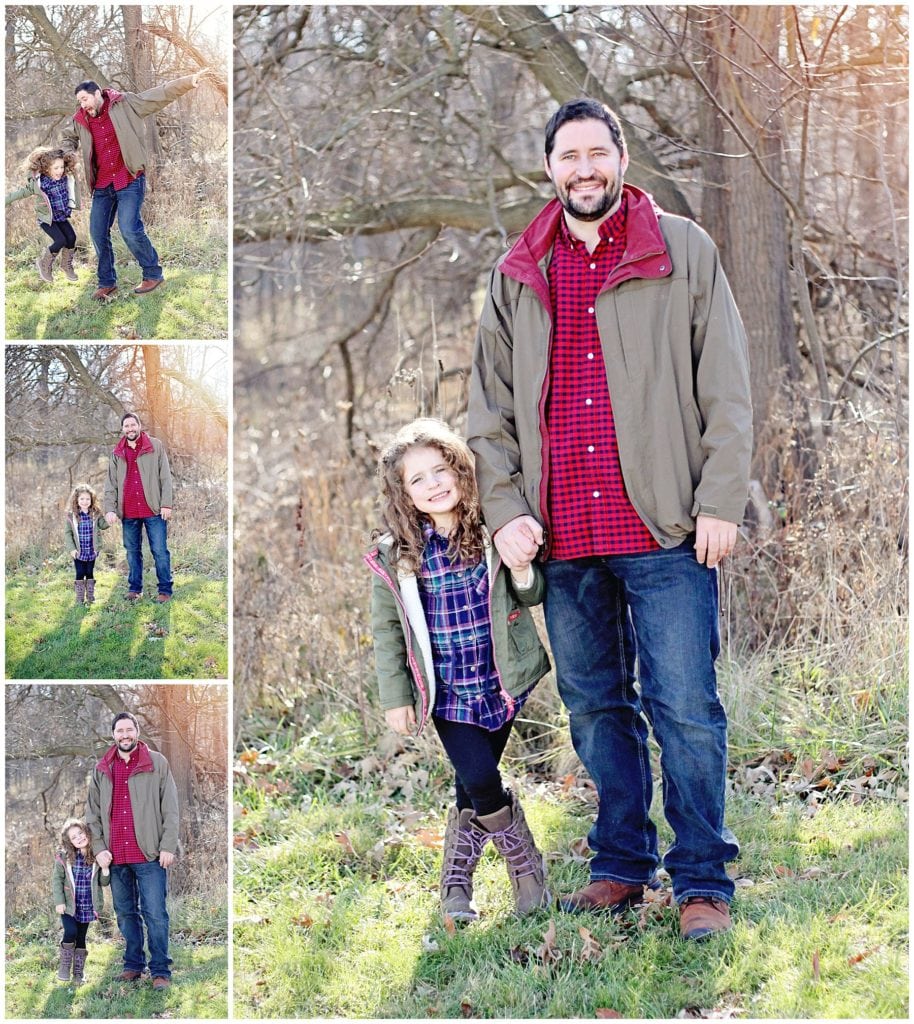 My son's boots were a little different from the rest of our's in that they are really had the look of a play, snow boot. For him this is fine because he really beats up on his play shoes. If we were in doors or going out or to a party he would wear something a little more similar to my husband's pair of boots.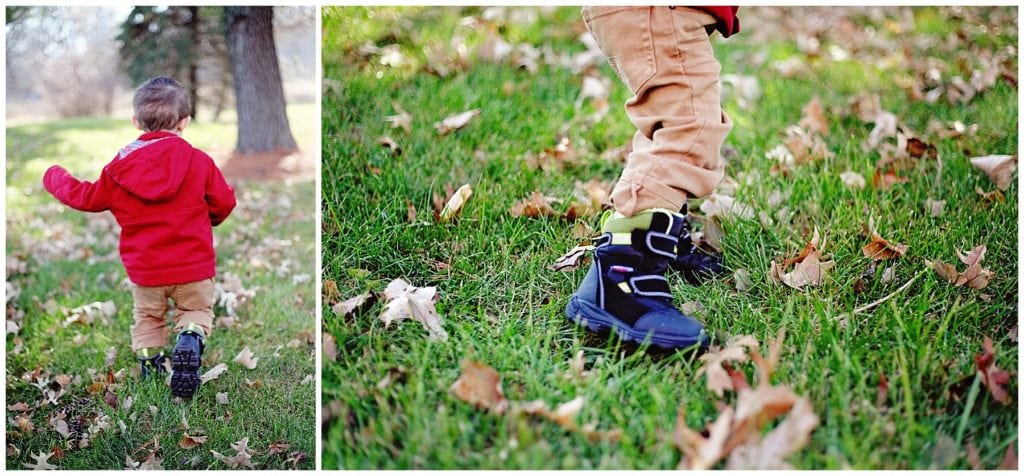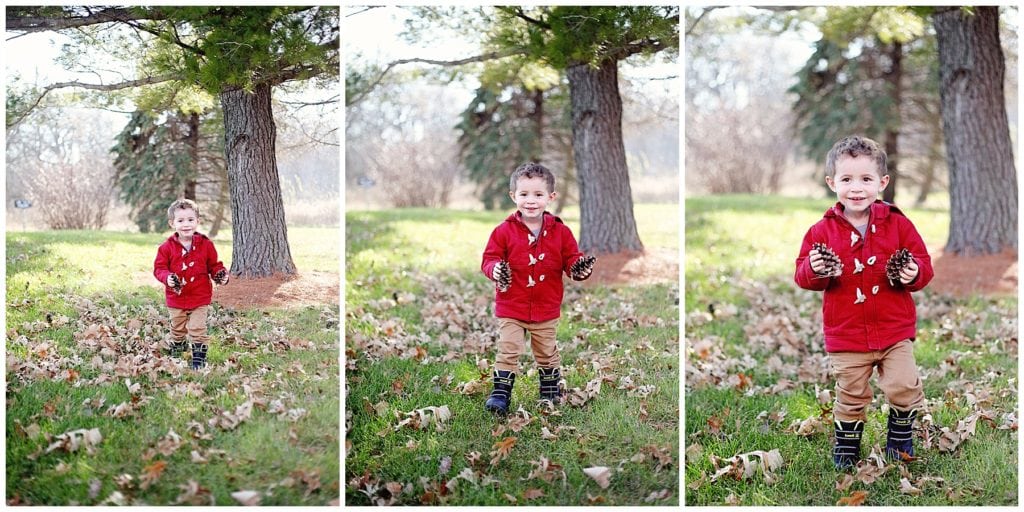 Durability & Function
While we haven't had these boots for long we have thus far been pleased with how they are holding up and how they have functioned. Before you wear them make sure to give the leather and/suede a good spray with a waterproofing solution. Other than that you should be good to go.
The soles of all the boots are really the best part when looking at these from a durable and functional stand point. They are nice and thick which leads me to believe that they will hold up over more than one winter for my husband and I. This is great because so often I find myself with boots that look cute but have started leaking by the end of the Chicagoland winters.

The laces on the tie up shoes work well for tightening and the Velco on my son's boots is a great, sturdy Velcor. Additionally the material on all of the boots is a heavy-duty material, whether it be leather or something else. You can look at these and feel these and rest assured that they are very well made.

Cost
These shoes are a little more expensive then the spring boots from Kamik. However, I do believe you are getting the value for the money. Unlike rain boots, these boots are all lined, they have really thick soles to stand up against the slush of winter.
The variety of material used in the construction of each of these boots is another factor that adds to the cost, but as I mentioned before, it's worth it so that your boots hold up. Overall, these boots, specifically for my husband and I are great, investment pieces.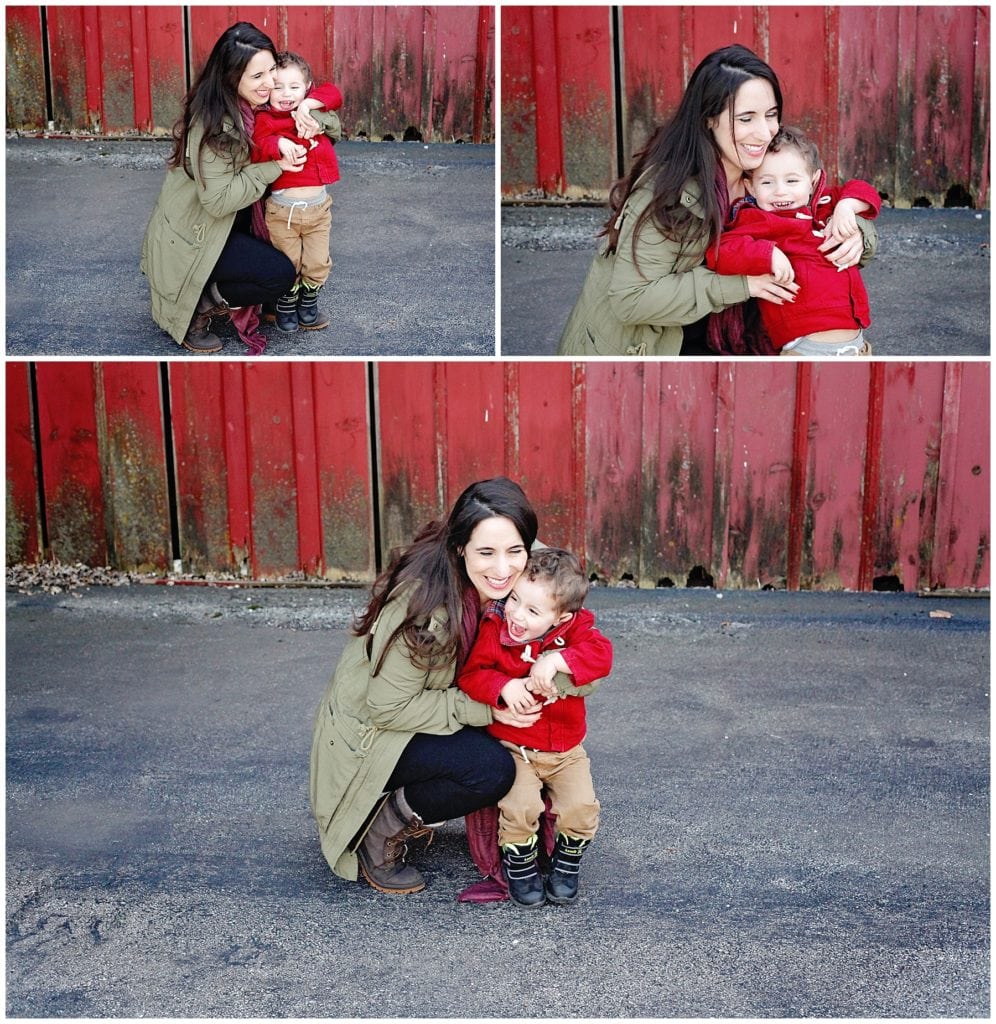 With our new boots in hand (or on foot) we're now just sitting back and waiting for the snow that's to come. Hopefully it will be a white Christmas and we can go outside and play in our Kamik boots after opening presents. Then, hopefully it doesn't snow again this season. 🙂
We are planning a trip to go to Starved Rock State Park in January or February to do some hiking and will be packing these boots. I believe they will be good for us in December, January and February and will even take us into March and April now that our kids are bigger and can explore. Who knows, with the way the weather has been this year we may even need them in May…
To check out the full Kamik line of boots (winter and rain boots!) click here.