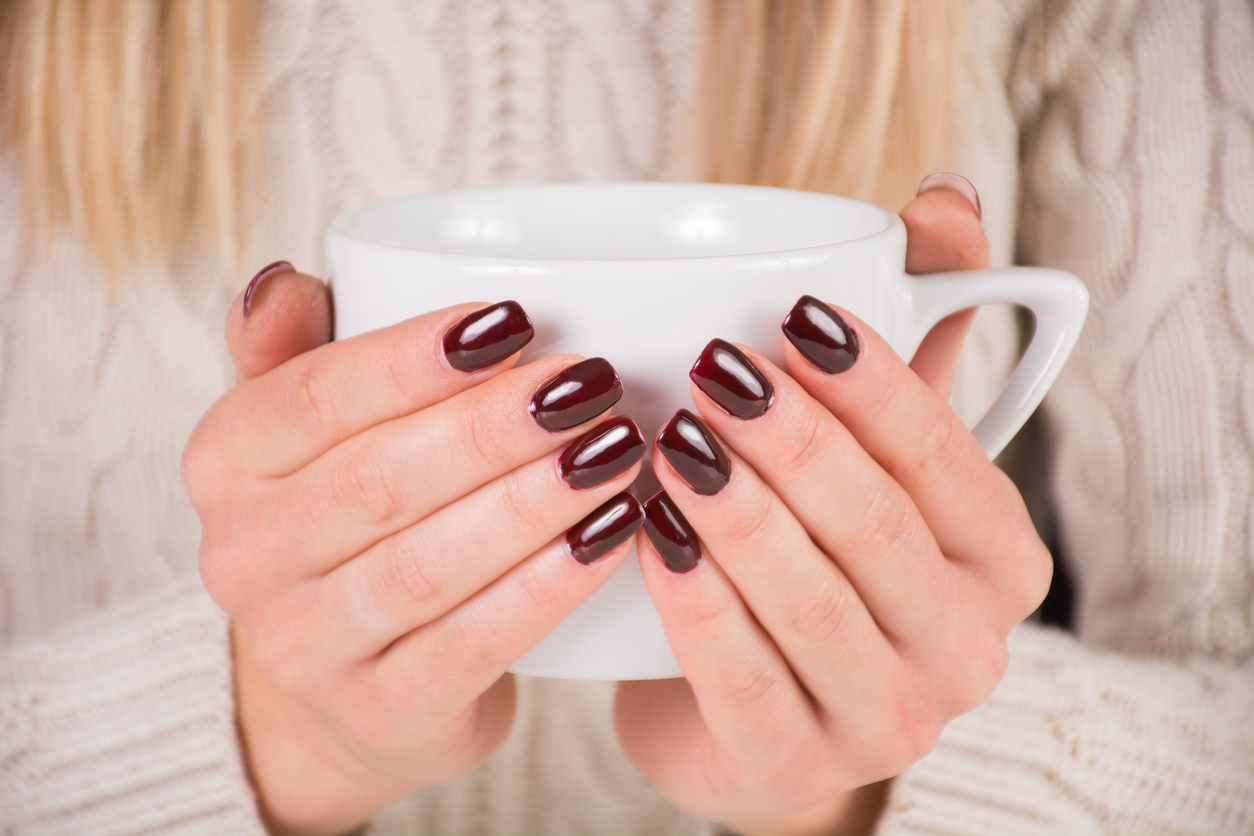 My son started kindergarten this year and it has been hard for me to get used to having our schedule run by the school schedule. When we realized his school would be closed for Columbus Day we decided to go away for the weekend.
My husband found a great water park connected to a hotel only 2 hours from our house. He booked it, planned the whole trip and made it so fun and relaxing for me too. As I was packing for the trip I realized I would need to be in a bathing suit for the first time in a few months. This called for a pedicure!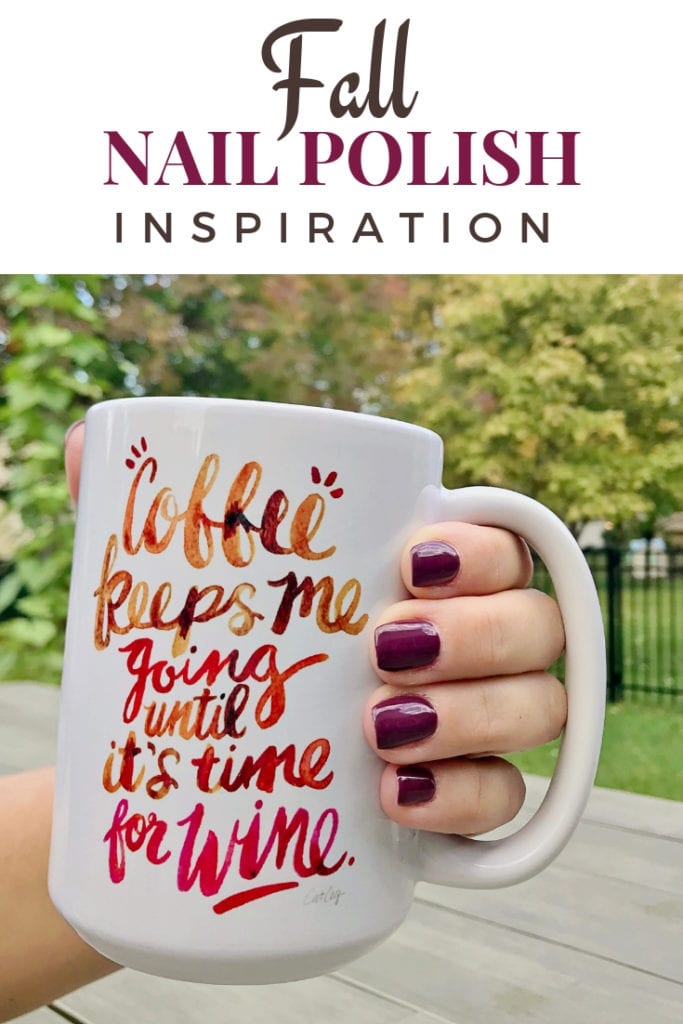 At the nail salon I started looking at the color options and realized how excited I was for fall clothes and colors, in particular fall nail colors. I love this time of year with leaves changing and tons of fun family activities. I decided to paint my fingers a deep plum color and went with a super high gloss black for my toes.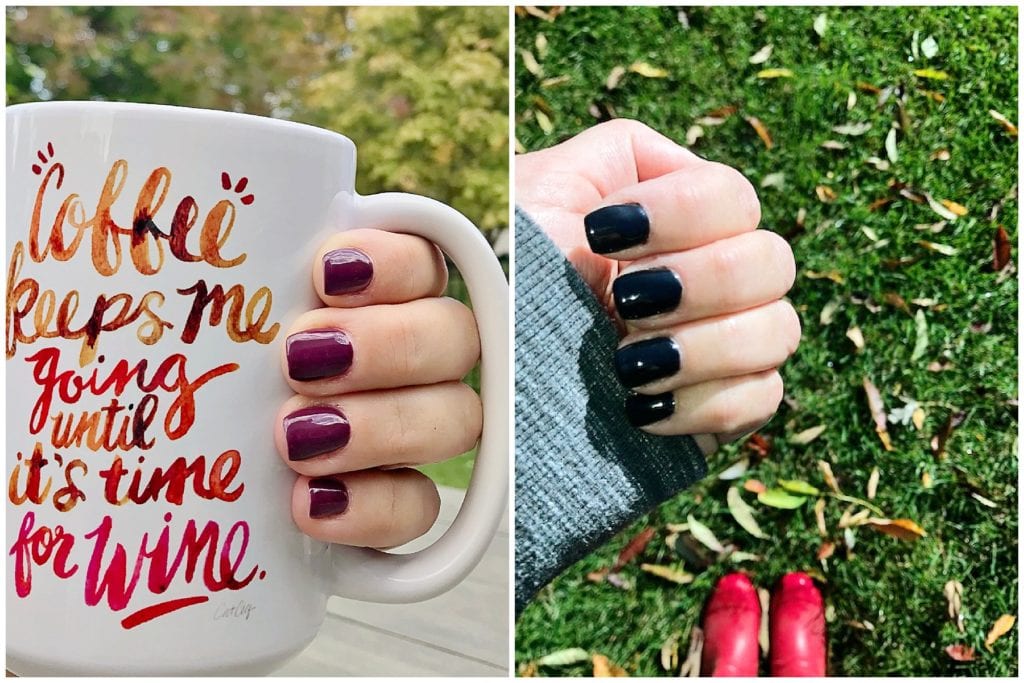 The drive to the waterpark was so beautiful. I live in the Midwest, the highways from the Chicago suburbs to Wisconsin were lined with the most amazing trees. The leaves went from deep greens to burnt orange, plums, reds and all the shades in between. It was stunning!
Try colors like Mrs. O'Leary's BBQ, Como Se Llama, Yes My Condor Can-Do! and Malaga Wine to find varying shades of deep and dusty fall colors.
If you are looking for inspiration for colors to choose this fall, look at nature. The trees changing colors, the sky even changes from the cornflower blue in summer to a darker blue grey in the fall. Sometimes I think the sky can look a little gloomy but as a nail color I love it!
Try Lincoln Park After Dark for a gorgeous fall grey.
I recently saw drone footage of Utah's Ogden Valley that ABC News was showing. I honestly didn't know trees could change colors like this. It might be the most spectacular thing I have ever seen. Gorgeous jewel tones and bright yellow greens. I tend to go with dark colors for my nails. I love black, navy blue, plum, greys and reds.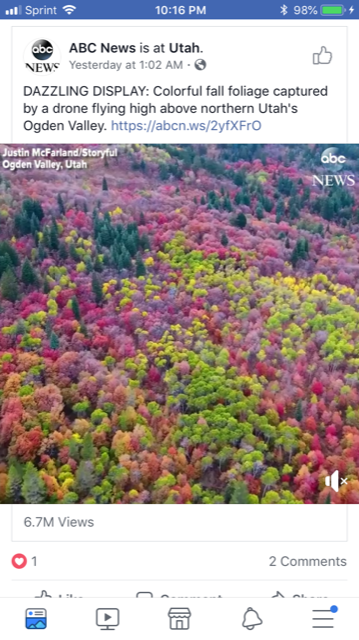 Try Turn on The Northern Lights and In the Cable Car-Pool Lane for pretty purples. Grab Less is Norse for a dark blue and Black Onyx for a black.
I think that holidays call for a little metallic. Thanksgiving is the perfect time to introduce a gold glitter. I like the look of a little sprinkle at the top of each nail that just cascades down about half way. It makes me feel dressed up even when I am casual. I love a glitter accent nail too. I usually choose my ring finger since I already have glitter on that finger from my rings.
I hope you have as much fun playing with colors and changing your nails from summer colors into fall colors as I do. Look at the changing leaves and fall flowers as inspiration for your nail pallet and see if it helps you try something new!
For more beauty posts, click here.