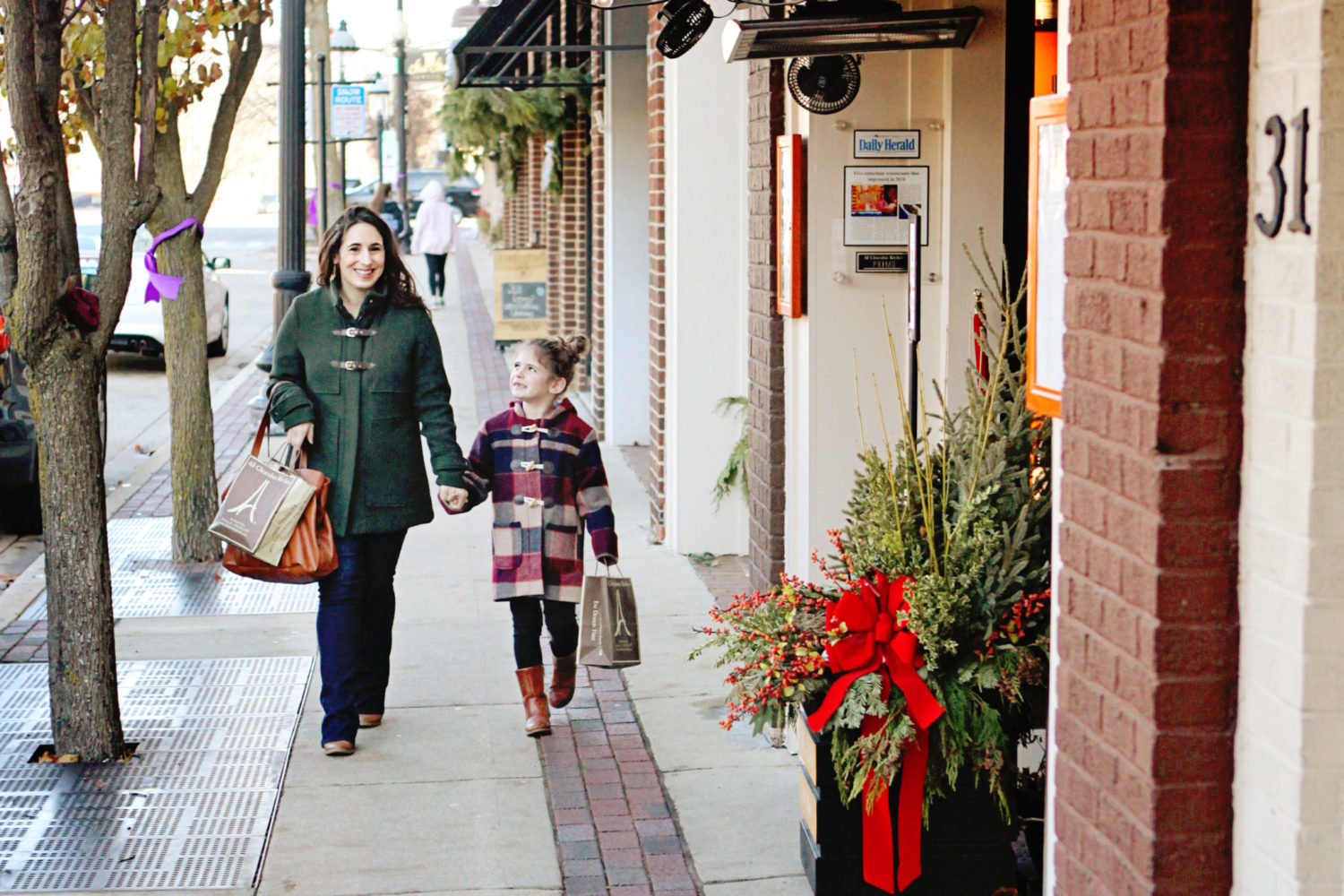 Like it or not, the holidays are just around the corner. If you haven't started thinking about your holiday budgeting plans, it's time to start.
The holidays can be a financially taxing time for everyone. It's easy to get caught up in the sparkle, magic and spending that seems to be around every turn. I know it's easy for me to quickly get off track.
But the season of giving doesn't need to drain your bank account. If you can create a holiday budget and stick to your budgeting plans, you can make it through the season without crashing in January when you look at your bank account – or worse, your credit card statement.
COUNTRY Financial and I have teamed up to help you create and stick to a plan so you can have a happy holiday season and also a happy new year. Get all our tips below and grab this Excel Holiday Budget Planner to help you stay on track over the next few months.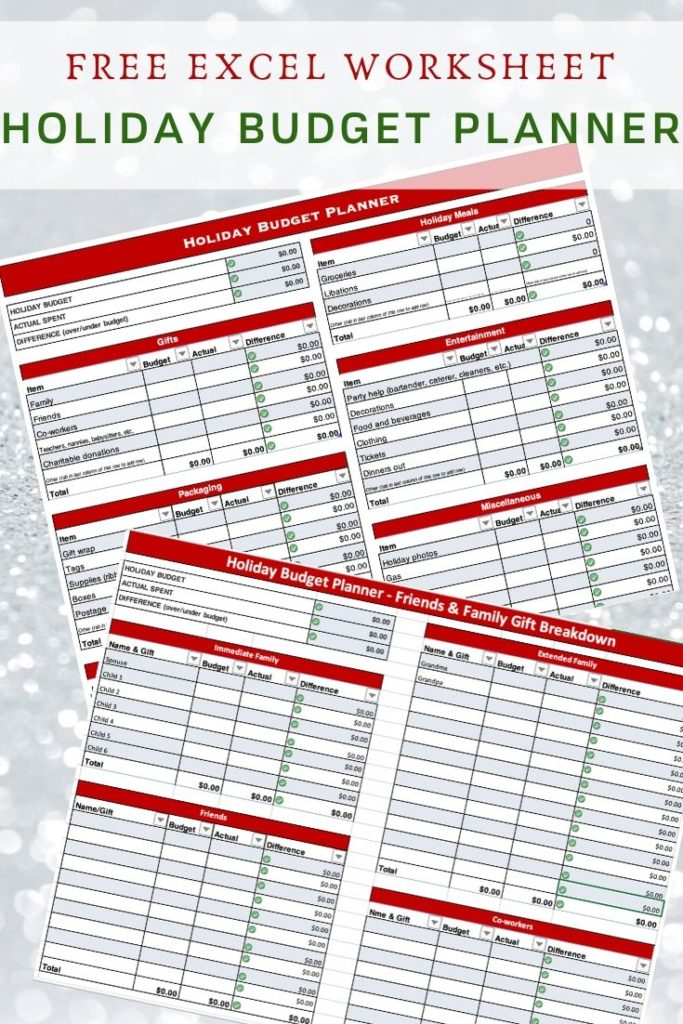 Balance your spending
During the holiday season, and maybe for a few months before, start to balance your spending so you can conserve money. Skip the afternoon coffee at the coffee shop and make some at home instead. Ride a bike instead of taking a cab or driving to a nearby location. Make dinner at home on Friday nights instead of going out. COUNTRY Financial says this can help you stick more closely to your normal budget, even with holiday expenses.
List out expenses & plan ahead
The first and most basic advice for holiday season budgeting plans is to plan ahead. COUNTRY Financial suggests you try to anticipate all your holiday expenses and determine how much money you'll put towards each of them. Consider costs over and above buying gifts. Think about parties you might throw, food expenses, décor or any travel expenses you might incur over the season.
If you need help organizing your thoughts, the budget planner download has everything laid out for you in a way that will help. It also has room for you to add to it.
Visit the printables section to get it here. Click on checklists.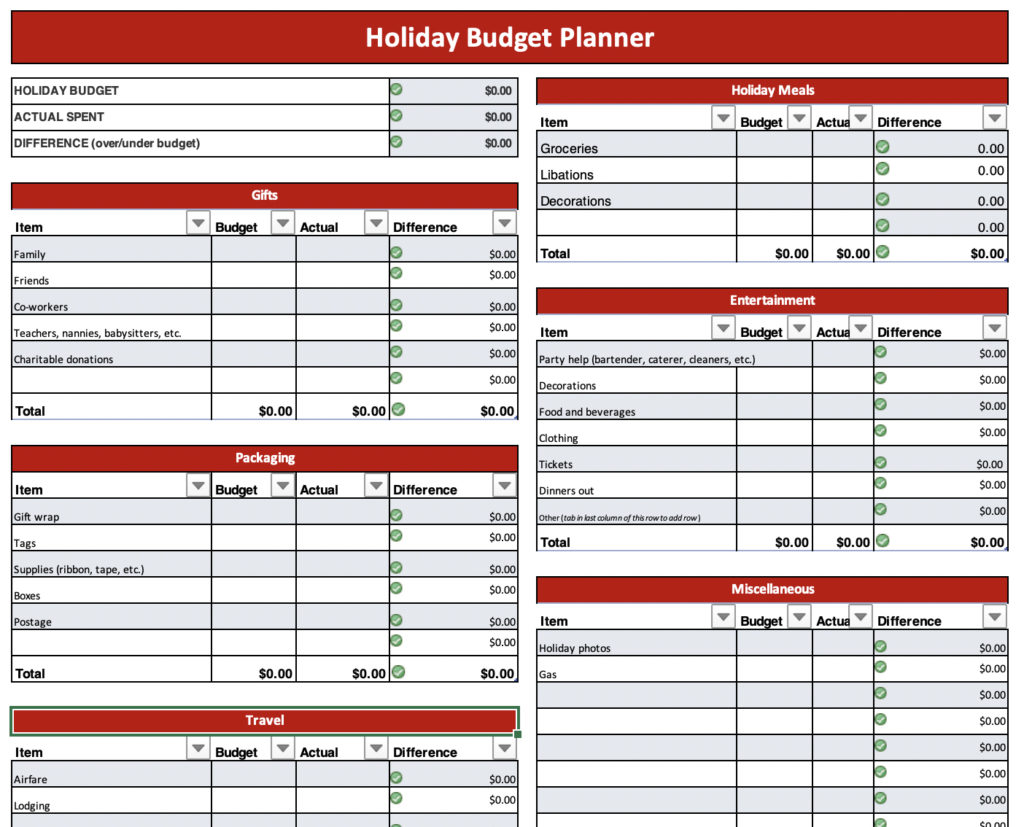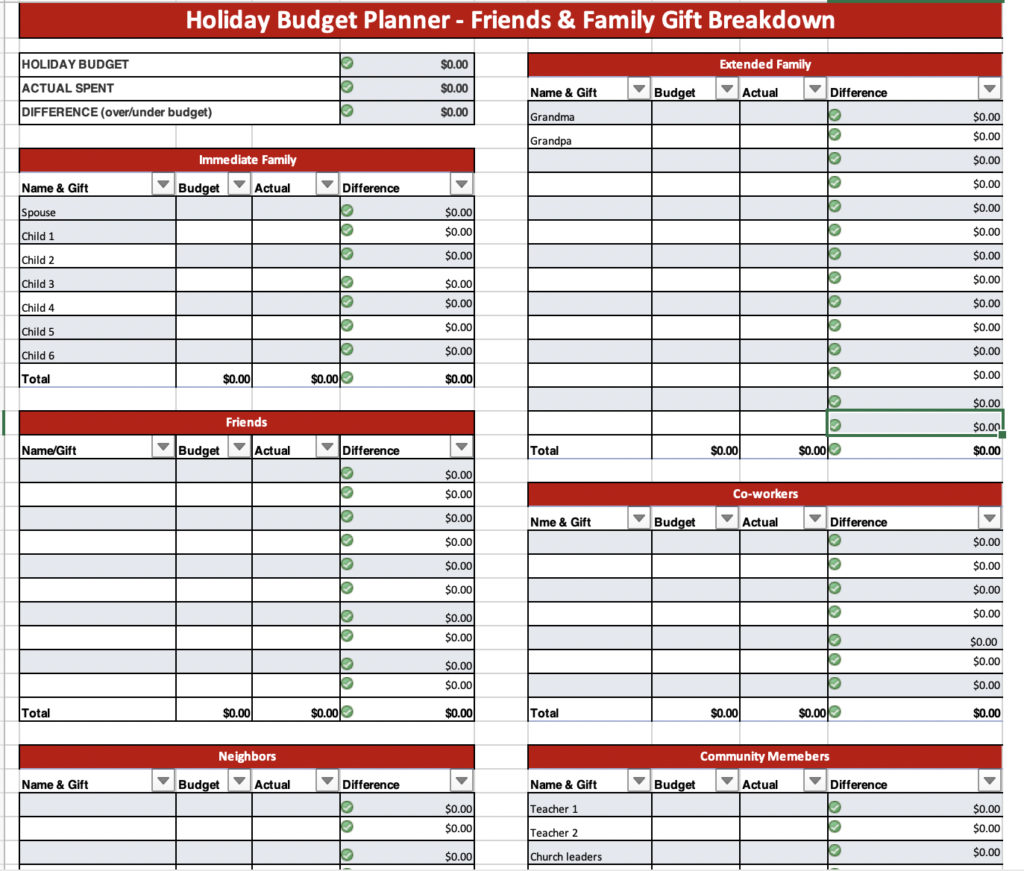 Determine a spending limit
This is important. More than likely, you know how much you can realistically spend without breaking the bank over the holidays. Create a firm limit for yourself and make sure you rework your budget numbers to realistically fit within that limit. You might need to cut back in some areas – like décor – to make it work.
Create a shopping list
A simple list will help you better stick to your goals when you're out shopping or even shopping online. I'm really guilty of being distracted when shopping for gifts because everything looks so beautiful this time of year. Having a list helps keep the focus and cut down on over spending or spending on unplanned costs.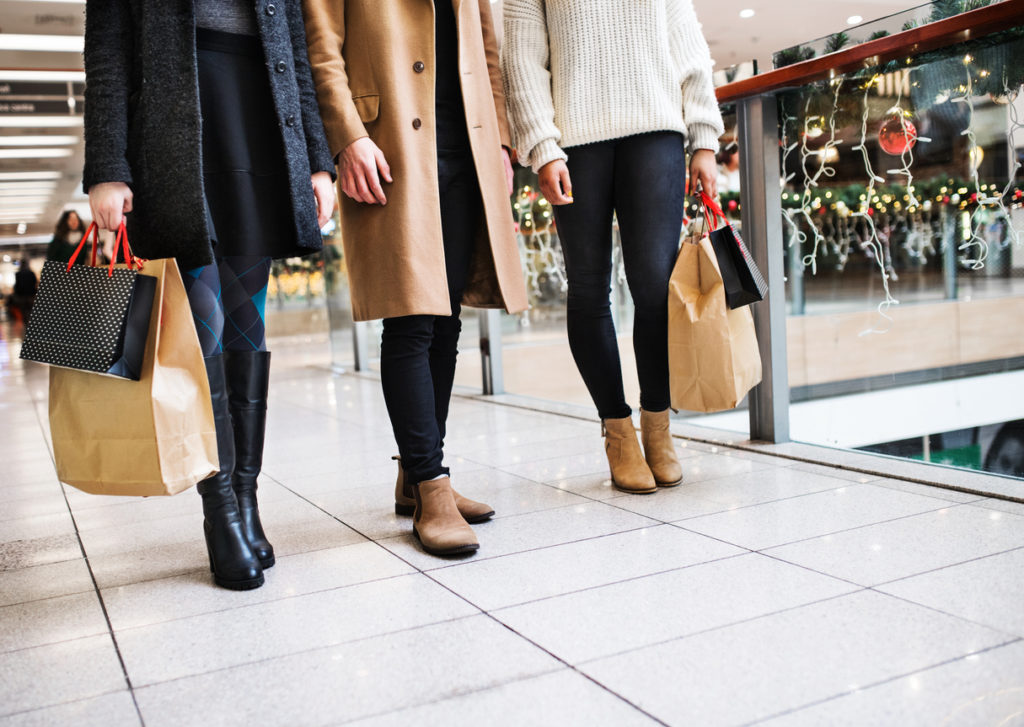 Track your purchases
You want to make sure you're keeping track of costs as you shop. Sometimes I will forget I've purchased a gift for someone and then buy something additional. A simple tracking list helps to keep this in check. You want to be sure you subtract the cost of the gifts and other costs as you go. This will let you know if you are sticking to your budget or if you need to make adjustments. You can use or Holiday Budget Planner worksheet to help here.
Use a cash only system and/or envelope system
When shopping, bring your actual dollars along with you. Once you run out of cash, you're done for the day. You can also use this in conjunction with the envelope system. Put money for each person in a separate envelope and take that with you. This way, you have your budget planned out in a way that's very manageable. COUNTRY Financial suggests using this system during the holidays AND year-round to help you budget better.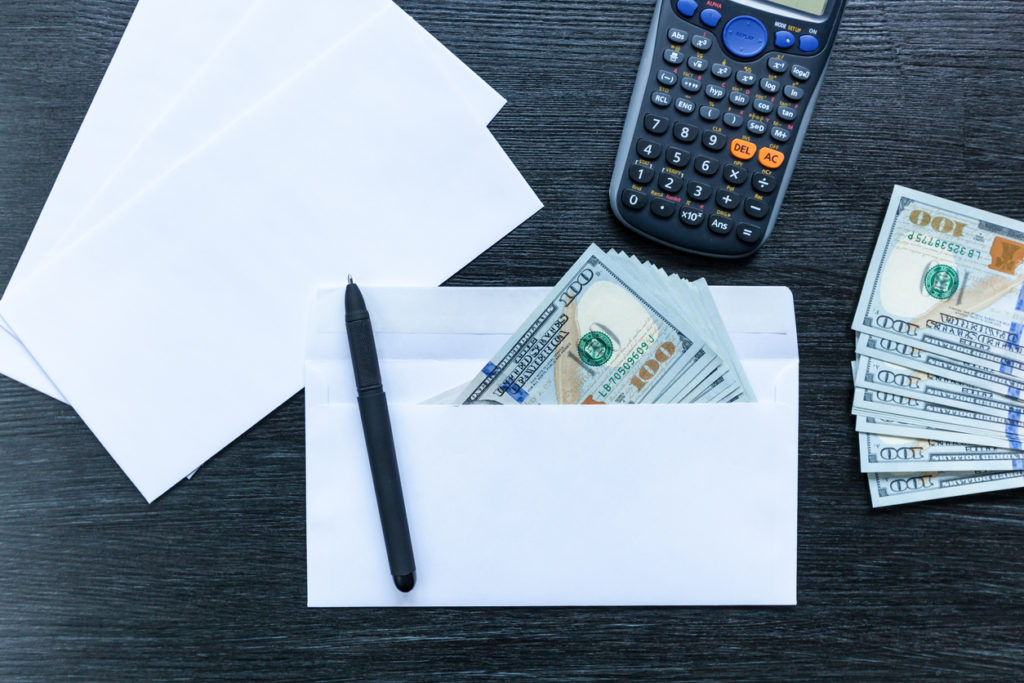 Don't use credit cards
Using your credit cards during the holiday season can create a big hole for you to fall into in January. COUNTRY Financial says it is too easy for consumers to go over budget when they're using credit cards – especially if you have a high limit. Basically, if you don't have the cash, don't spend it. Credit cards are an easy way to think you have purchasing power. Unfortunately, the bill always comes due.
Shop online to compare costs
Shopping online can help you find the best deals on those must-have gifts. You can compare items from site to site and decide if there's an advantage of buying from one store versus another. Does one offer free shipping? Is there a coupon code you can use? Things like this can help you cut corners and conserve.
For more information on COUNTRY Financial and how they can help you stick to budgets year-round, click here.
For more tips on family finances, click here.