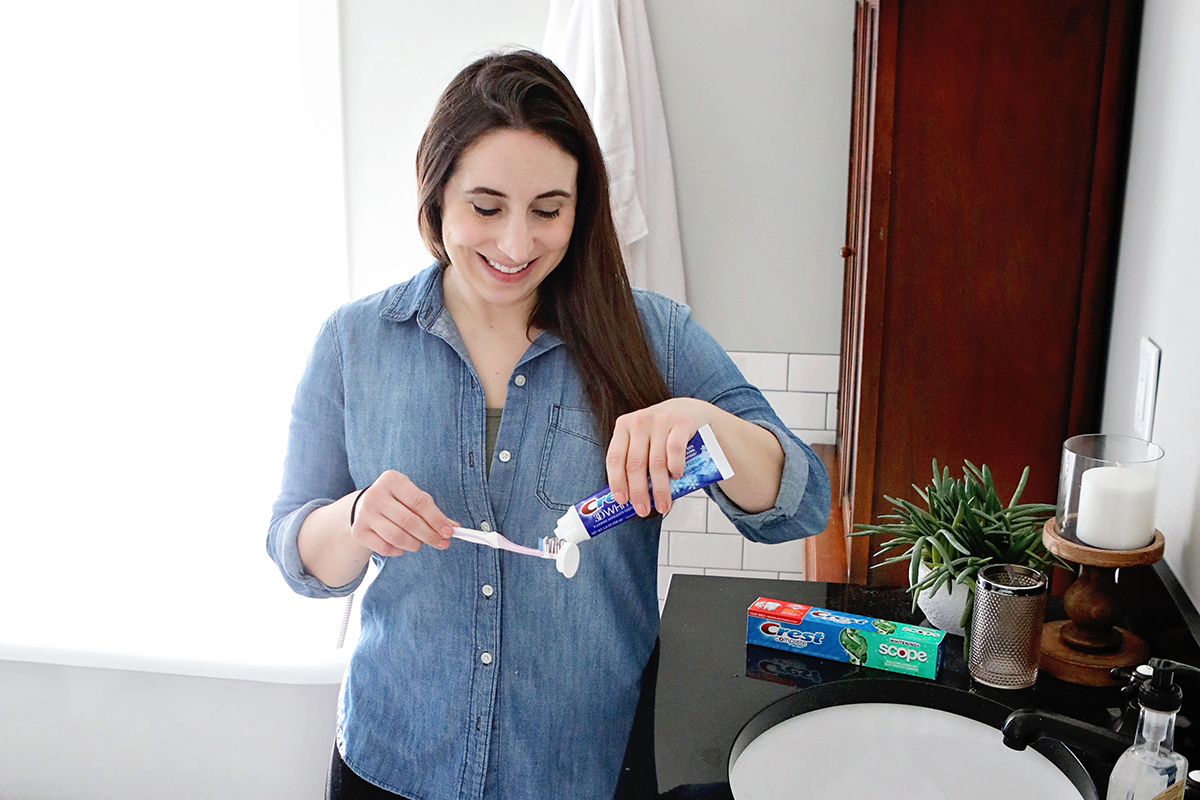 Now that we're past all the sugary holidays, such as Christmas and Valentine's Day, it might be a good time to re-evaluate your tooth brushing habits.
If you ask your friends and family – especially your kids – if they know the best way to brush their teeth and keep their mouth healthy, they'll probably say, "Of course!"
But there are some things you should know when it comes to brushing your teeth and how best to do it – especially if you're like my family and have had a few extra sweets throughout the last month with Valentine's Day.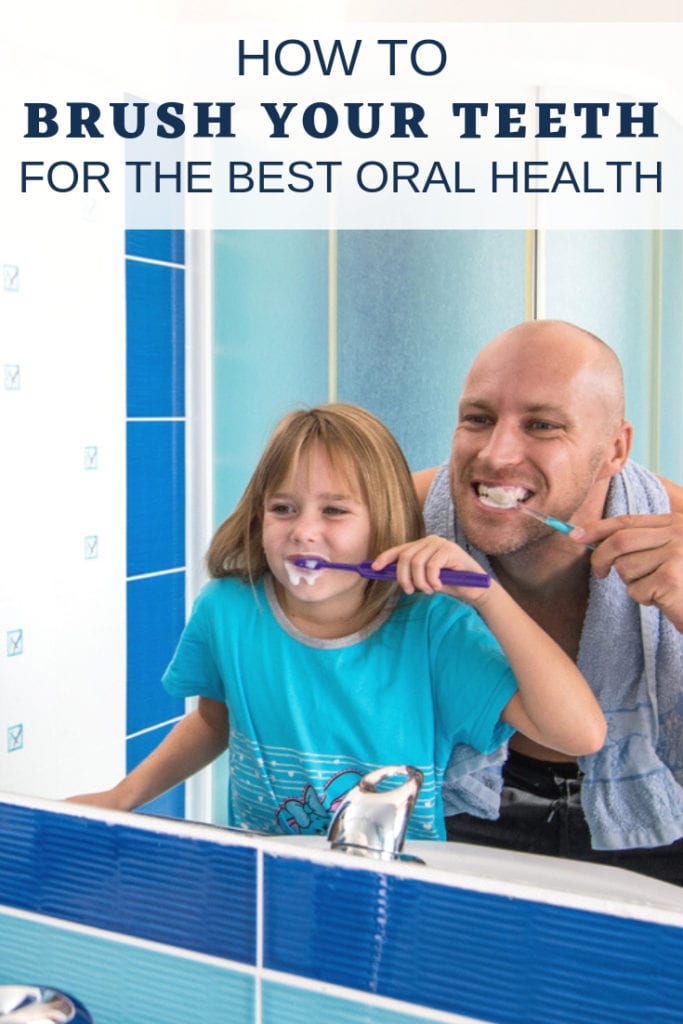 I've partnered with Crest and Walgreens to give you a refresher course on how to brush your teeth for the best oral health. Following these steps will help keep your mouth healthy, your teeth sparkling and your breath fresher.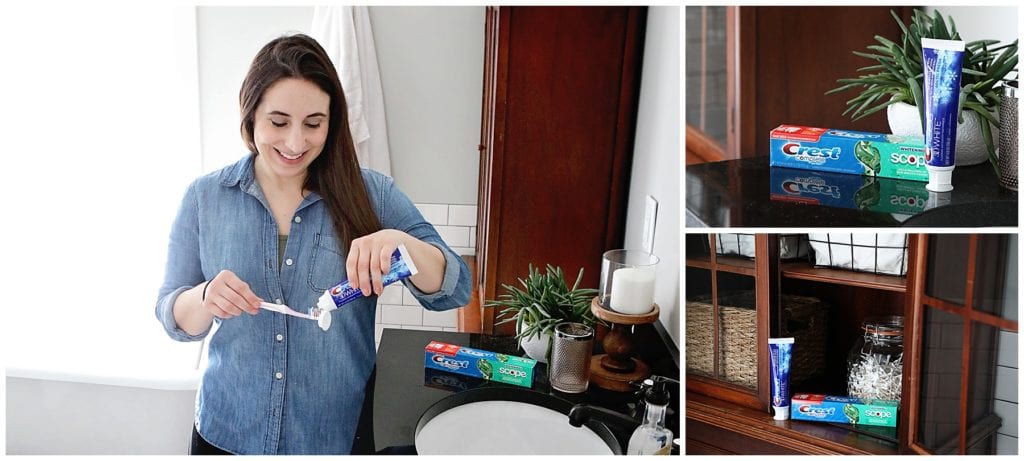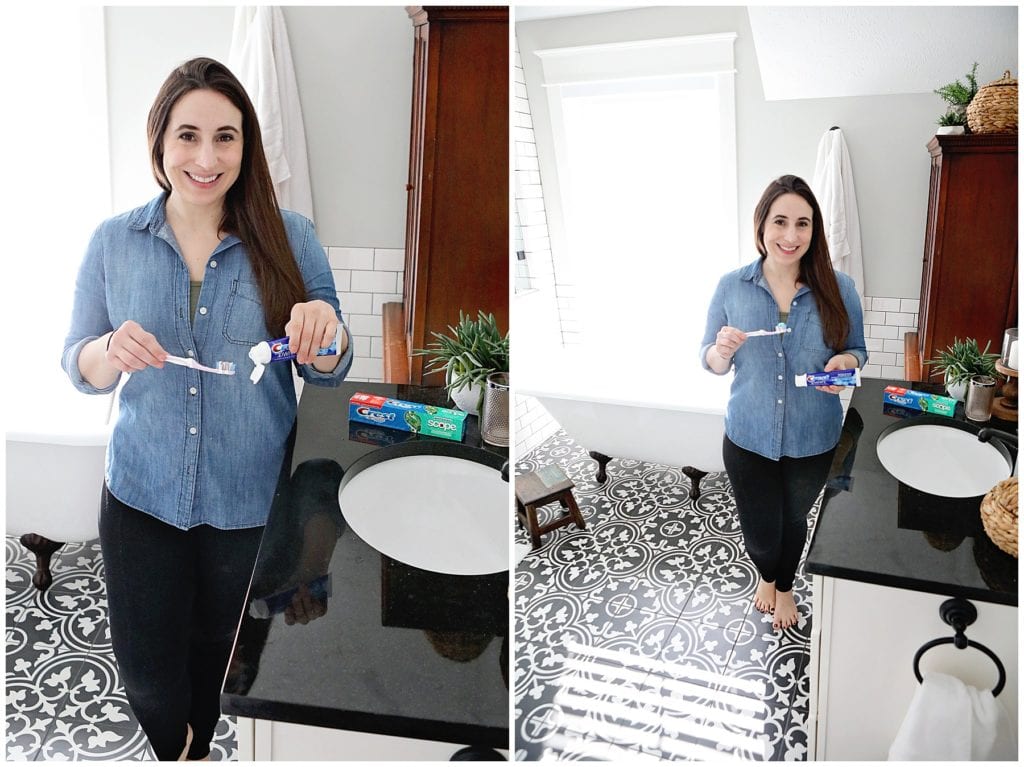 Pick the right brush
Most people think they need a hard-bristled tooth brush because they need to brush away plaque. In reality, softer brushes are healthier for your teeth. According to the American Dental Association soft-bristled brushes are gentler on your gums and the bristles are more flexible – allowing them to get in the cracks and crevasses of your teeth.  Also, the size and shape of the brush should be appropriate for your mouth.
The ADA also recommends changing your brush every three months or once bristles begin to fray, and make sure you look for a brush with the American Dental Association seal of approval – like Oral B.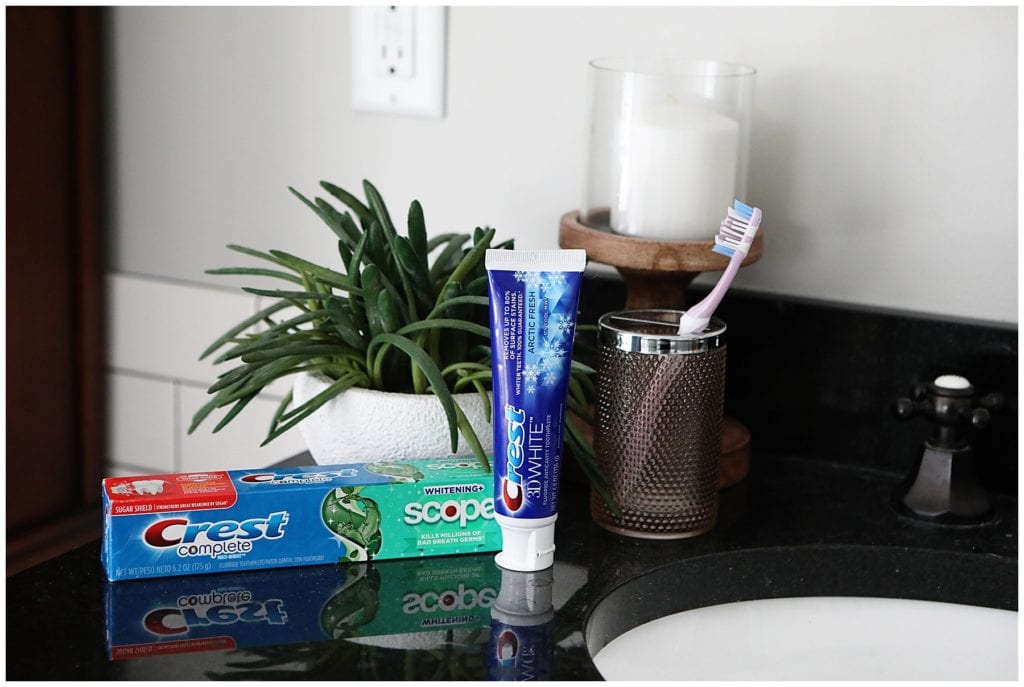 Frequency matters but also…wait
Twice a day is best. You know that rule, but did you know that you should wait 1 hour to brush after eating? According to the American Dental Association waiting to brush will help to preserve your enamel. Food reduces the pH level in your mouth and your mouth will be more acidic after eating. This naturally weakens your teeth and brushing during this time can damage your enamel by removing tiny particles. Saliva will gradually begin to remove the acid and restore the pH level.
The 2-minute rule
When you brush you want to make sure you do it for two minutes each time. Brushing for the ADA recommended amount of time is proven to lead to a reduction in plaque versus brushing for one minute. A review of 59 papers was published in the International Journal of Dental Hygiene in 2012 found that people who brushed for one minute removed 27 percent of plaque whereas people who brushed for two minutes removed 41 percent of their plaque.
Angle it
When brushing you also want to hold your tooth brush as a 45-degree angle towards the gum line. The ADA recommends this for the best cleaning between teeth and gums.
Brush vertically
I'm guilty of not brushing in the correct direction with my toothbrush, especially in the front. You want to make sure you are brushing vertically because horizontal brushing can damage your gums and cause them to recede. Instead brush your teeth in an up and down pattern.
Brush from the back to the front
Starting by brushing the back of your teeth first allows you to clean your teeth in a way that will be more beneficial to the whole cleaning process. If you start in the front and finish with the back, you will end up dragging the dirty particles from the back over the teeth you already cleaned in the front. Starting in the back allows you to end up with a cleaner mouth.
Use a toothpaste that does double or triple duty
You want to use a tooth paste that fights cavities, fights tartar, freshens your breath and helps to keep your teeth whiter. Toothpaste like Crest Complete Whitening Plus Scope and Crest 3D White Arctic Fresh Whitening Toothpaste do just that but they also provide some added bonuses.
Crest Complete Whitening Plus Scope Toothpaste is the only toothpaste that combines the whitening power of Crest toothpaste with the freshening power of Scope mouthwash and Crest 3D White Arctic Fresh Whitening Toothpaste can remove up to 80 percent of surface stains and protect against future stains. The 3D White fluoride toothpaste also helps to strengthen your tooth enamel and helps to protect against future cavities.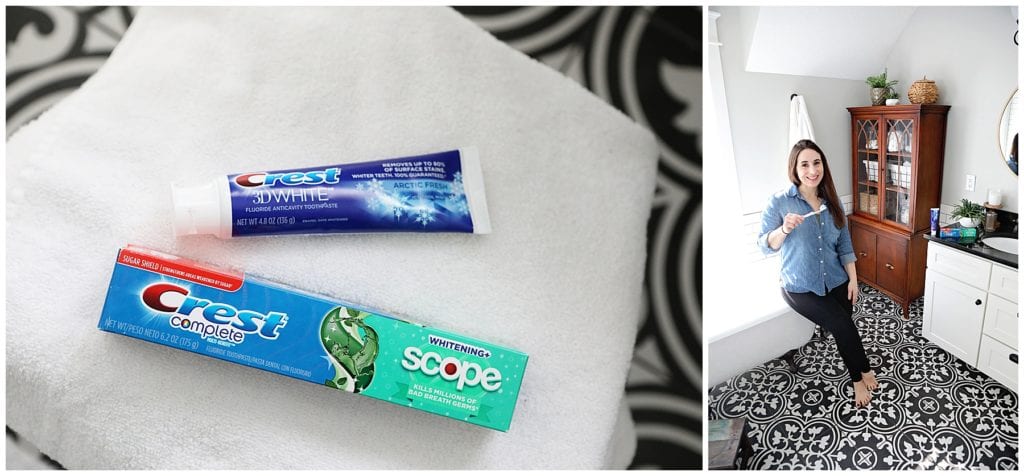 We are a Crest family and have loved Crest toothpastes help to keep our smiles white and protect our teeth. My husband and I both also love how fresh our breath is after we indulge in the sweet stuff due to a holiday like Valentine's Day, Halloween, Christmas or Easter.
Right now, you can save $2 with eSaver coupon on Crest products at Walgreens. It makes this a perfect time to try Crest Complete Whitening Plus Scope Toothpaste or Crest 3D White Arctic Fresh Whitening Toothpaste. The offer is valid from 2/27 – 3/5. save $2 with eSaver coupon on Crest products at Walgreens
Remember to brush your tongue
While the ADA says this step isn't as essential as brushing twice a day or the 2-minute rule, but this is a step you should follow if you want your breath to be as fresh as it can be.
A lot of bacteria live in your mouth and tongue and they can produce smelly breath that may be a turn-off to friends and family. According to the Mayo Clinic, your tongue is the product of all the food you eat too and can have a build-up of microorganisms that can cause the bad breath and even tooth decay. Lightly brushing it will help to decrease the amount of built-up, harmful bacteria.
Floss like your teeth depend on it
Each tooth has five surfaces and if you don't floss you are leaving two of those surfaces uncleaned. Flossing will remove the sticky bacteria between your teeth and reduce the risk of having cavities in those hard to reach places, according to WebMd.
For more information on Crest Complete Whitening Plus Scope and Crest 3D White Arctic Fresh Whitening Toothpaste, click here.
For more family health posts, click here. For more parenting tips, click here.