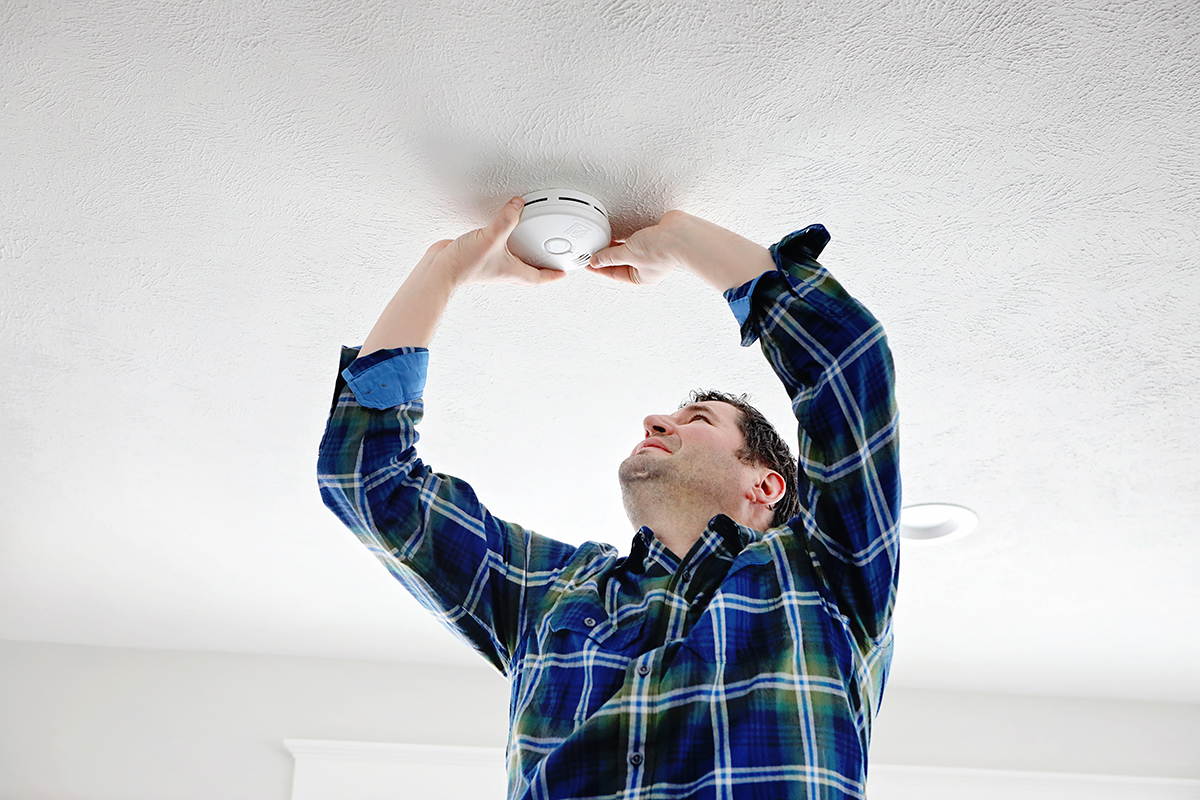 When it comes to your family's safety, you don't want to compromise. At home you want to make sure you have all the systems in place that will protect them from any of life's hazards and that those systems are the best ones on the market for your needs.
One of the most important safety items for your house is your smoke alarms.
I've partnered with Kidde, a leading manufacturer of fire safety products, to help you understand what you should look for in a smoke alarm to help keep your family safe.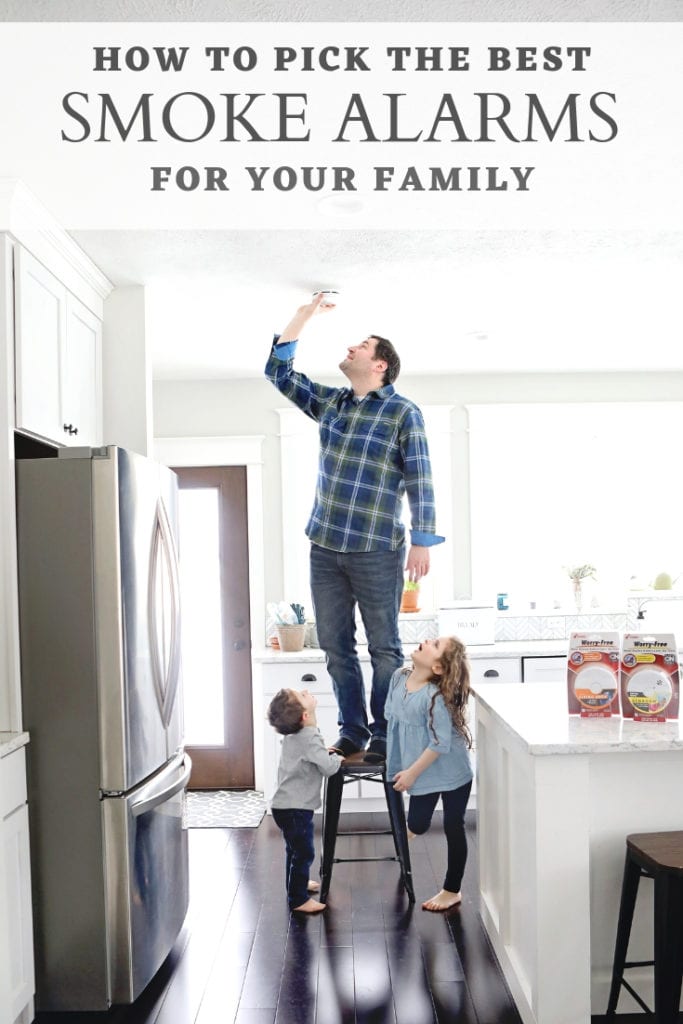 Founded by Walter Kidde, the company has been a pioneer in early smoke detection and fire suppression. The company began in 1917 and started with the first integrated smoke detection and carbon dioxide extinguishing system for use on board ships. Now, Kidde products are found in homes and businesses throughout the world and their smoke and carbon monoxide alarms help to alert people faster when there is a hazard.
Kidde Worry-Free smoke alarms are designed for various areas throughout your home and they all have a 10-year sealed battery that eliminates the need for you to change the batteries twice a year during Daylight Saving Time (which is just around the corner again). The alarms provide continuous protections from smoke and fire – even when the power goes out.
Here are a few things you should know when picking smoke alarms for your home.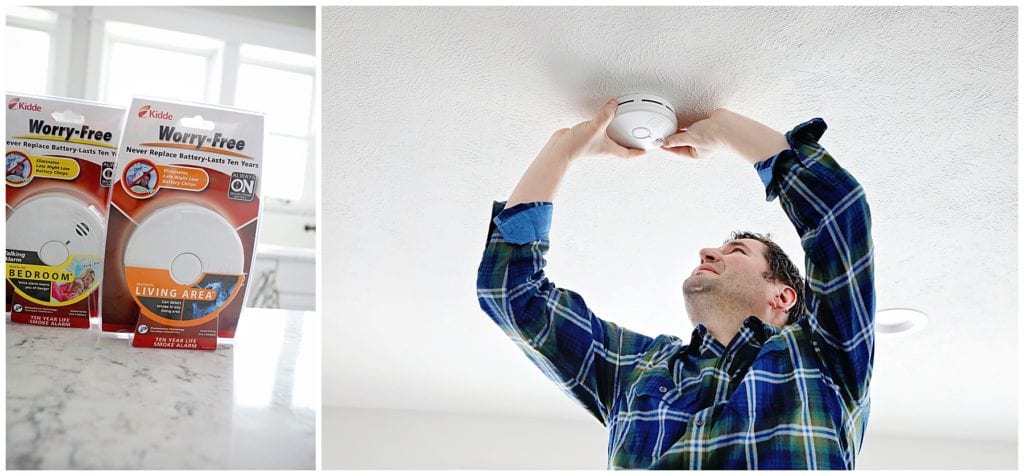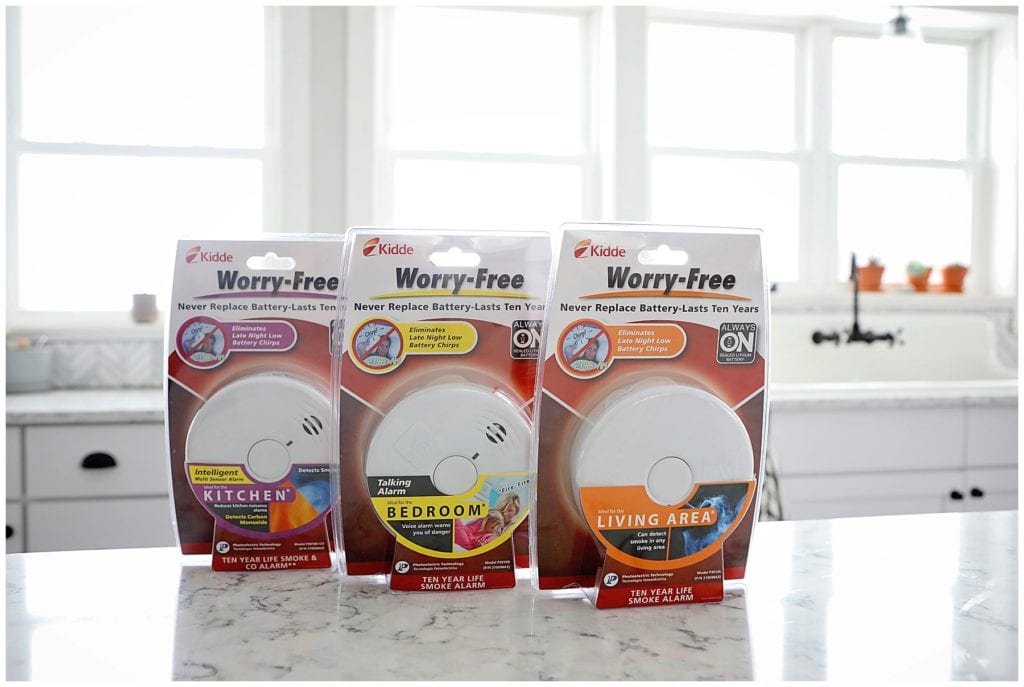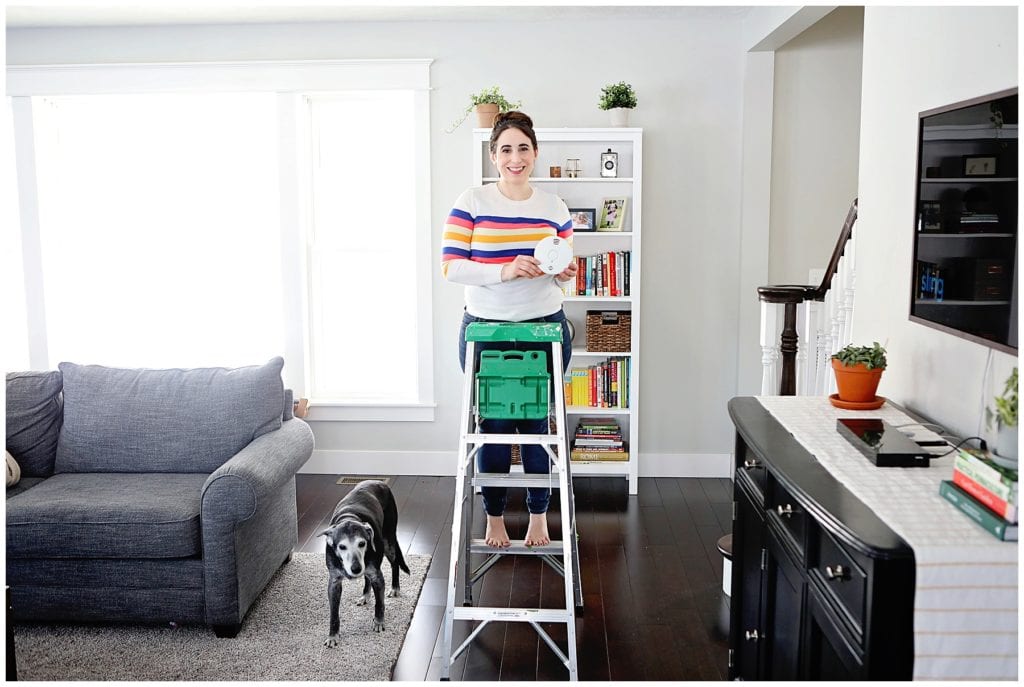 Know the different types of smoke alarms and understand the positives and negatives
There are two main types of smoke alarms for the home and each can serve a different purpose.
Ionizations alarms have sensors that work ionizes the air in the alarm with trace amounts of an element that sets up an electric currant. When smoke enters the alarm, it disrupts the current and makes the alarm go off. These alarms are said to be better at detecting smaller smoke particles from fast flaming fires that happen quickly.
According to Consumer Reports, these alarms are not always the best for the kitchen and bathroom areas because they are disposed to false alarms when food is burning or when there's a lot of steam.
Photoelectric alarms have sensors that use a small pulsating strobe light and when smoke enters the detection chamber it detracts the light to trigger the alarm. These alarms are great for detecting larger smoke particles from slower and smoldering fires, including electrical fires and fires involving certain types of fabrics.
These are good for the kitchen area because they aren't as prone to emitting false alarms from burning food or cooking steam. The Kidde Worry-Free Kitchen alarm features a photoelectric sensor and comes complete with both smoke and carbon monoxide sensing technologies. As with all Kidde Worry-Free alarms, it also boasts that same 10-year battery.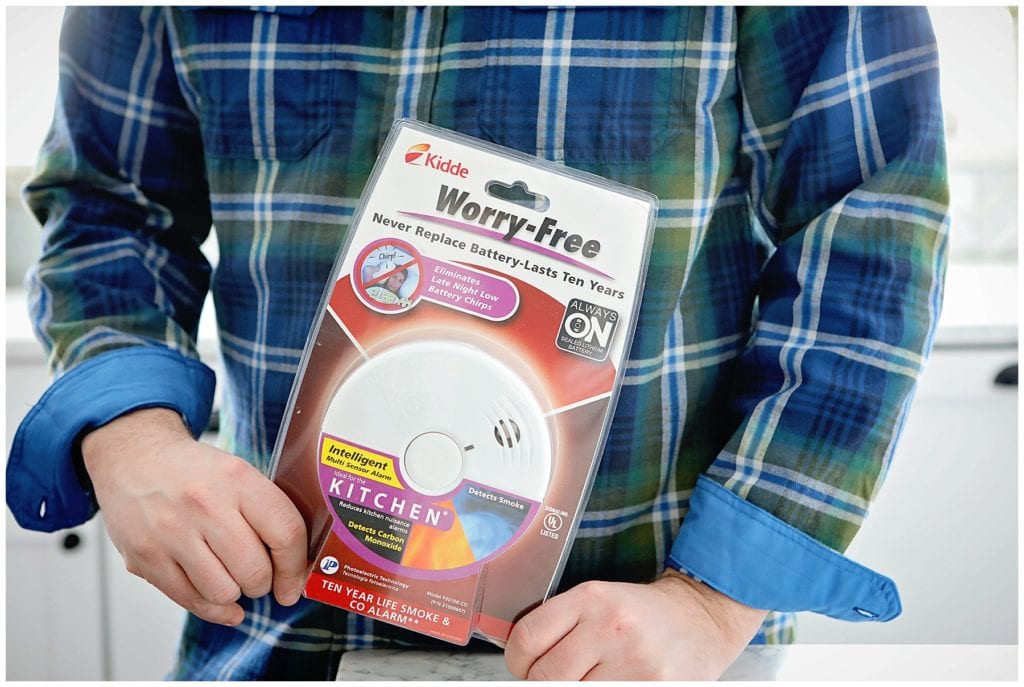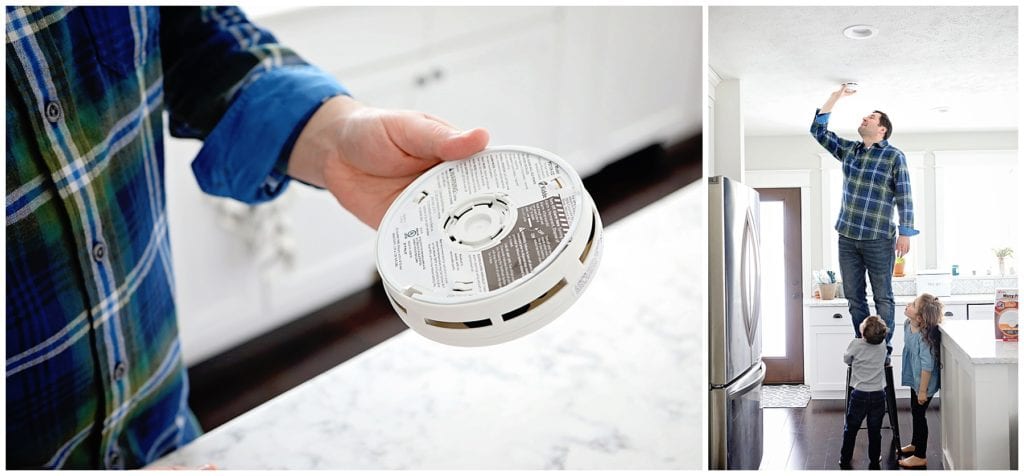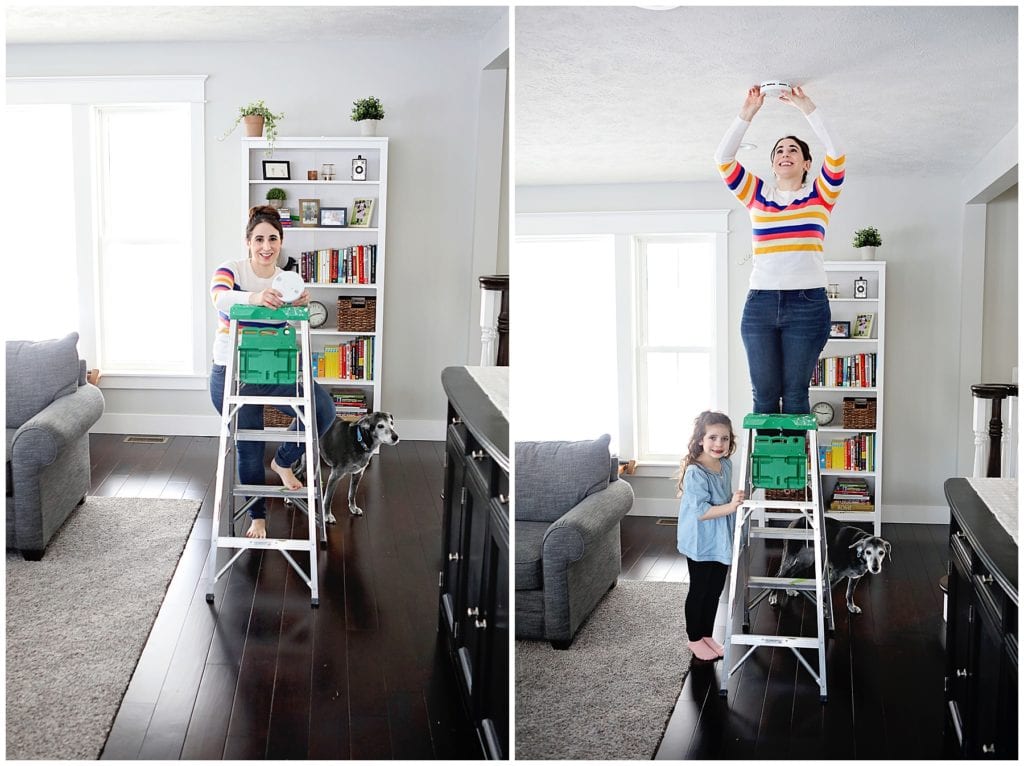 A third type of alarm is becoming more popular and that's a duel-sensor alarm, which includes both the alarm sensors above. They are more costly than the alarms with one type of sensor. Kidde recommends that both type of alarms be installed to help ensure maximum protection for your family.
Make sure you know how your system is powered
Many smoke alarms are run off batteries and could include 9-volt, AA or AAA batteries. It is recommended you replace those batteries during Daylight Saving Time.
Some smoke alarms, the Kidde Worry-Free alarms included, come with lithium batteries that are designed to last for 10 years. This means you don't have to worry about swapping the batteries out each year, which is a bonus since changing the batteries – even at Daylight Saving Time – can be hard to remember.

A third way to power smoke alarms is to have them hardwired into your house. However, these units need to have a back-up battery because they will not work when you have power disruptions. A lot of new homes are being built with systems like this and the alarms are all wired to one another so when one senses smoke, they all go off.
House size should be a consideration
When looking for the best smoke alarms for your house, you should plan to have an alarm in each room of your home. This includes your hallways and basement for maximum protection. Kidde makes alarms that are designed for each room and they are labeled on the packaging, so it makes picking up the proper smoke alarms easy.
It is also recommended that you have protection in the attic. However, in this instance you should consider a heat alarm. Kidde has a heat alarm that will sound if temperatures in the attic reach above 135 degrees.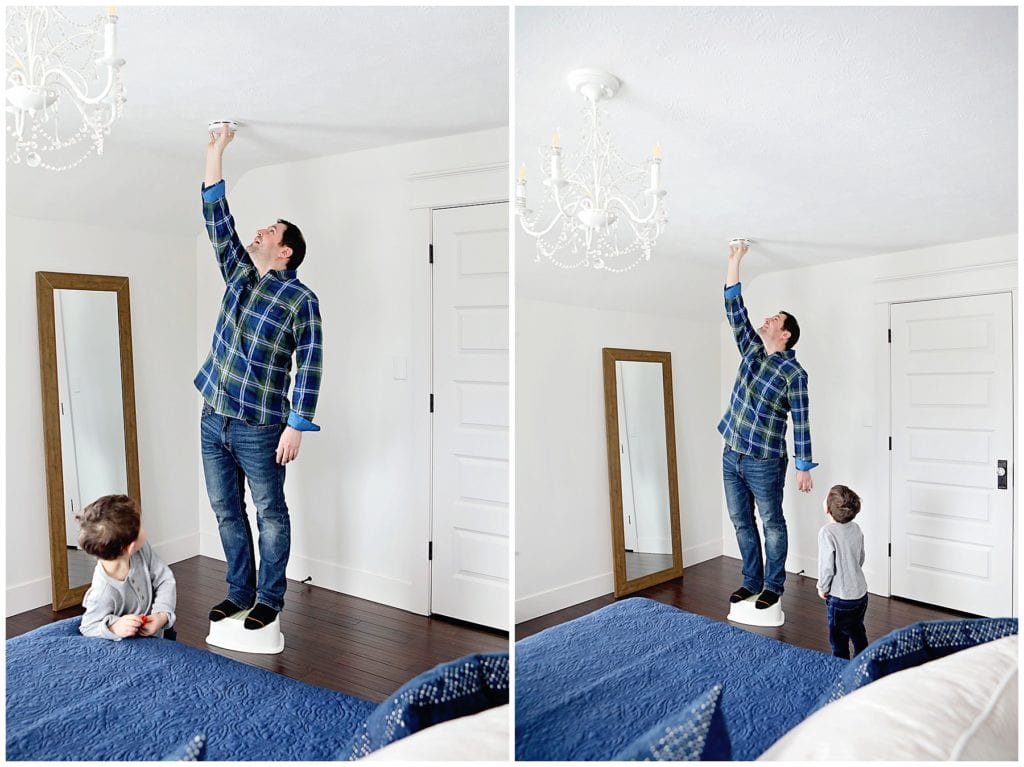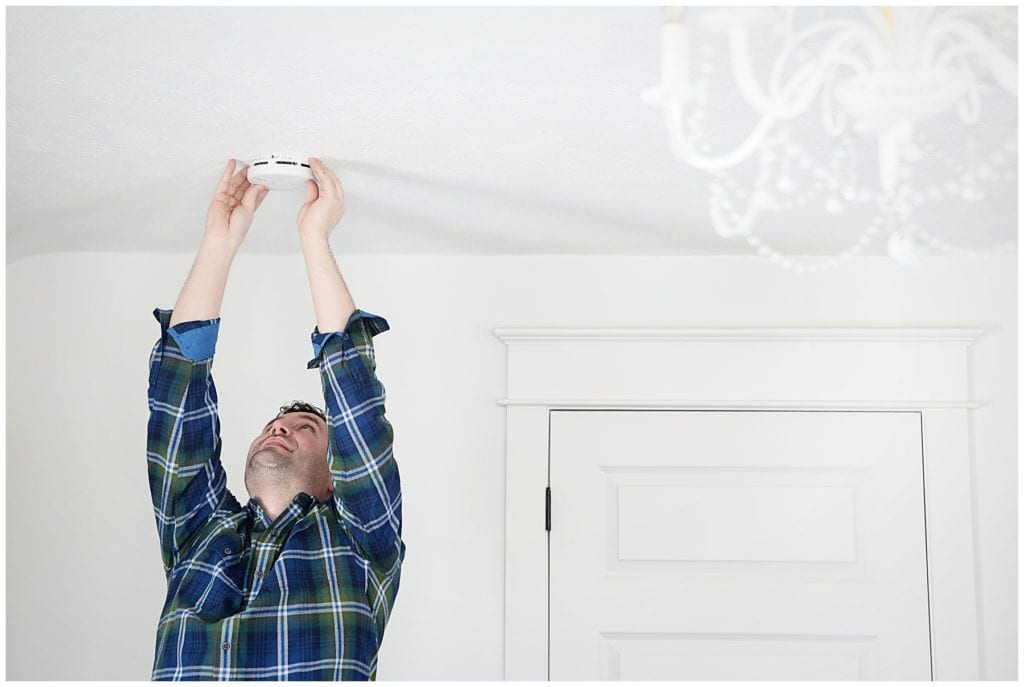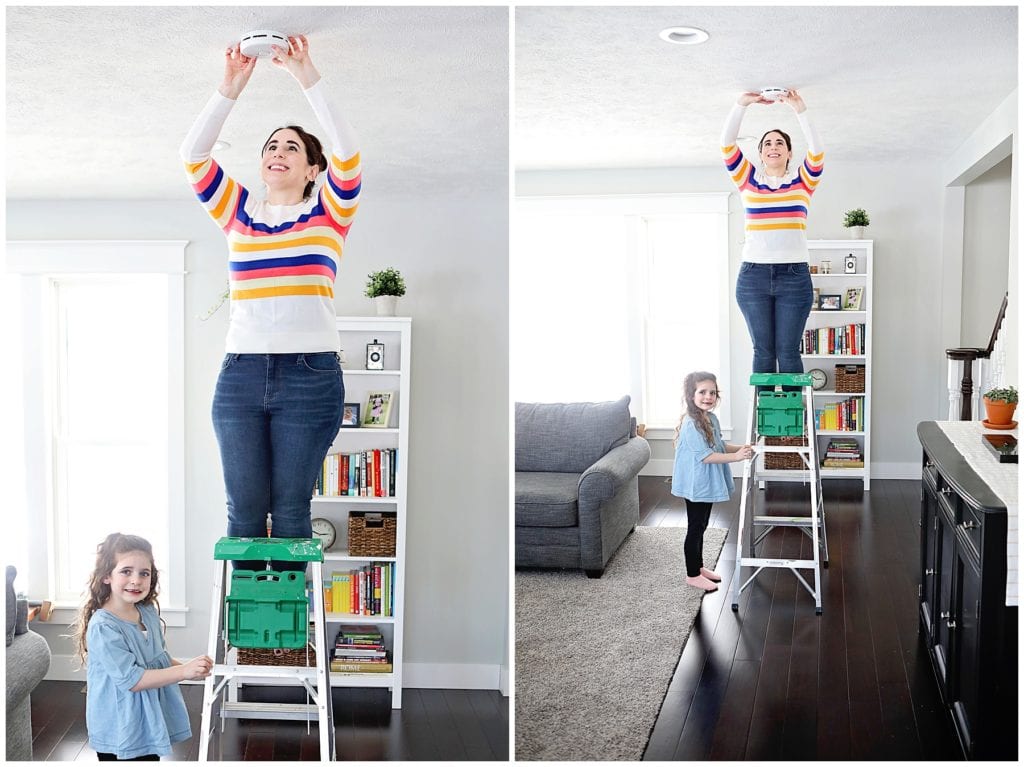 Make sure it has the UL label
When picking a smoke alarm, you want to make sure the products bare the UL label. The UL label means that the prototypes have been tested and certified by the Underwriters Laboratories, Inc. There are strict rules the manufacturers are required to adhere to, and they have to prove that mass-produced products can pass specific tests. The products are tested before they go to market AND then Underwriters Laboratories, Inc. conducts follow-up tests to ensure standards are consistently being met.
Kidde units all have the UL label and the company additionally complies with guidelines from the Federal Housing Authority, Housing and Urban Development and National Fire Protection Association.
Make sure there is a way to test the device
Smoke alarms should be tested to ensure they are still working and there should be an easy way to test each unit. Kidde alarms have a large, push-button right in the middle of the unit, and they recommend you test it once a week.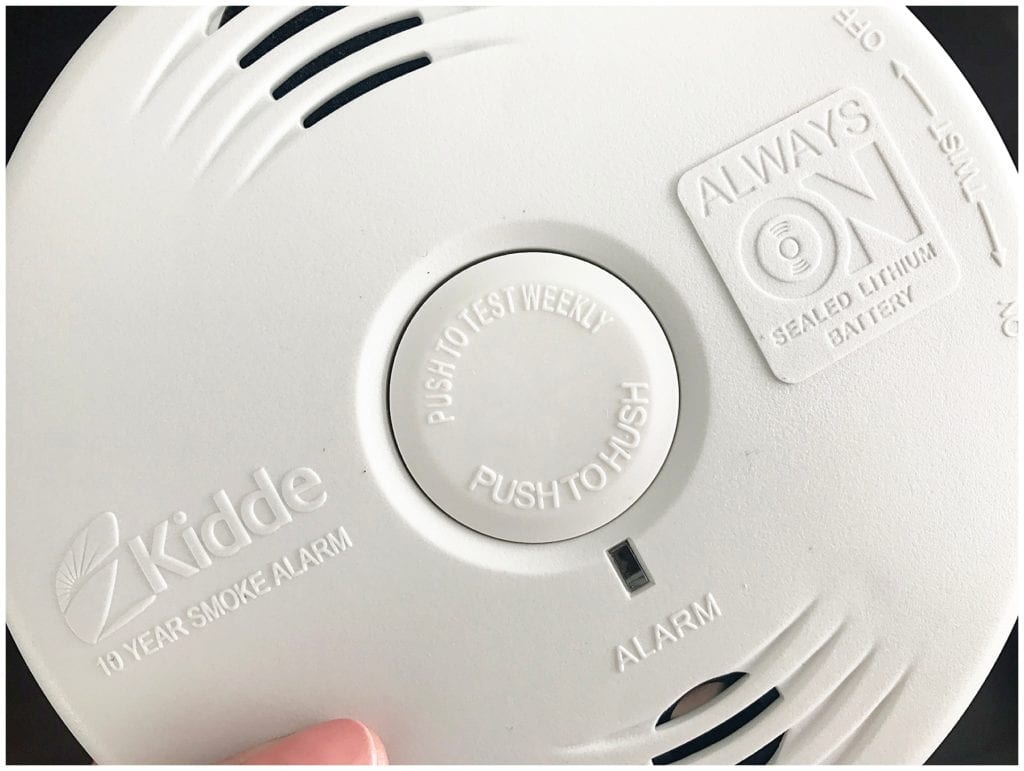 Ensure that it's easy to maintain
No matter which type of device you use, you want to make sure it is easy to keep maintained and clean.
If you buy alarms that require the batteries to be replaced, make sure there is easy access to the battery panel.
It is also recommended that you vacuum your alarm to keep it free of dust and debris that could cause it to malfunction.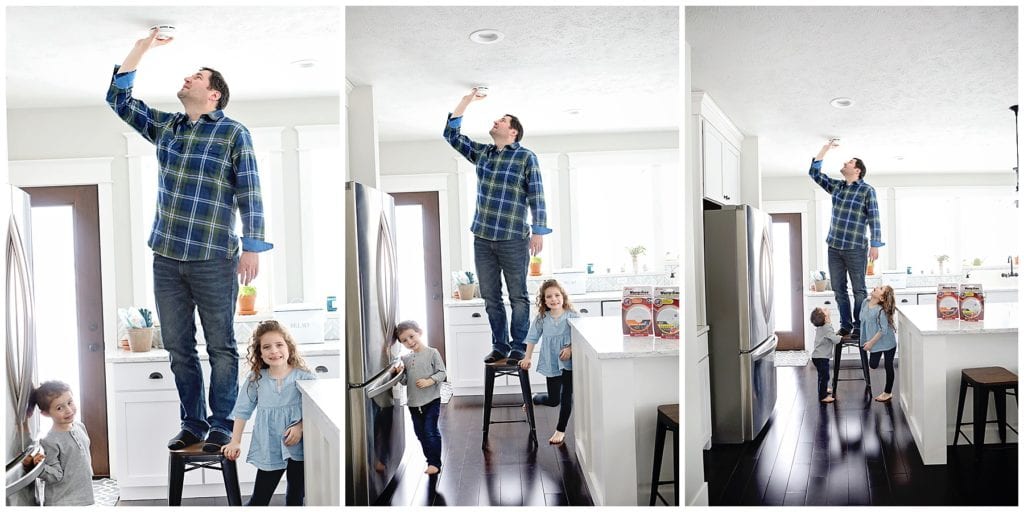 Consider your family's special needs
If you have family members with special needs, look for add-ons to help keep everyone safe. For instance, if you have someone who is deaf or hearing impaired you might want to consider alarms that will also include some sort of visual signal or motion option. Kidde has a strobe lights and other auxiliary devices available to help your family with these special circumstances.
For more information on the Kidde and all its safety products, click here. To see all their fire safety products, click here.
For more tips from The Everyday Mom Life, click here.