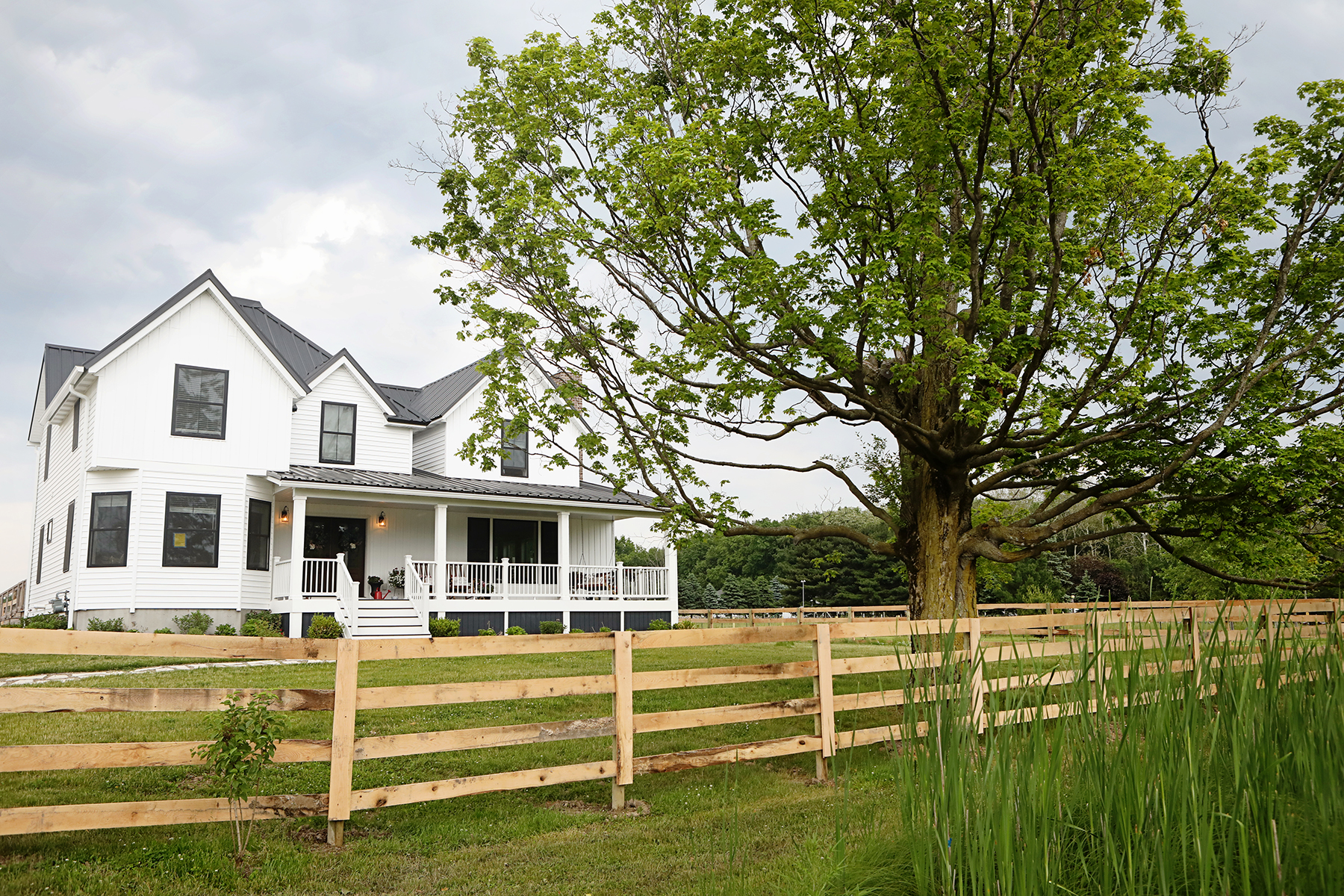 When we decided we wanted to buy a new home, we did things a little backwards. We weren't fully committed to moving unless we found the right home. We wavered between moving and renovating our current home. Instead of jumping into the process feet first and eyes wide open, we tip toed in and out of commitments.
If you've started to look around your city longingly at properties or if you are visiting realtor websites on a regular basis, don't be like us. Educate yourself and be prepared.
While our story turned out perfectly for us, there was a lot of anguish in the process along the way. If we had fully committed to moving, the whole process would have been a bit less stressful.
Based on this, I thought I would help you to be more prepared for the home buying process when shopping for a new home.
Figure out how much you can afford
This is a vital first step in the home buying process. You need to know how much you can afford and how much you're willing to spend so you can live comfortably. Sometimes these two numbers are different. A realtor will tell you to triple your income and that's the price range in which you should search. For us, that number felt cumbersome.
In reality, some institutions or lenders* will want to make sure that your monthly payments are no more than one third of your monthly income. However, you will still need to factor in other financial obligations, like your car payment, credit card debt, student loans, groceries, your phone bill and other misc. bills like electric, gas and water bills.
Also, don't forget to factor in property taxes on the home. Depending on what state you're buying in, these can be significant. (I'm talking to you Illinois.) You can have this rolled into your mortgage every month and have your mortgage company make the payments, which I highly recommend so you don't have to mess with it, or you can leave it off and be on the hook throughout the year to pay your state/county.
Figure out what you want in a new home
A new home is never perfect. However, if you figure out exactly what you want in a house and a piece of property, it will help to narrow down your search. Figure out which features are "must haves", "nice to haves" and what things you can live without. Depending on your budget you might have to make some compromises.
Our list looked something like this: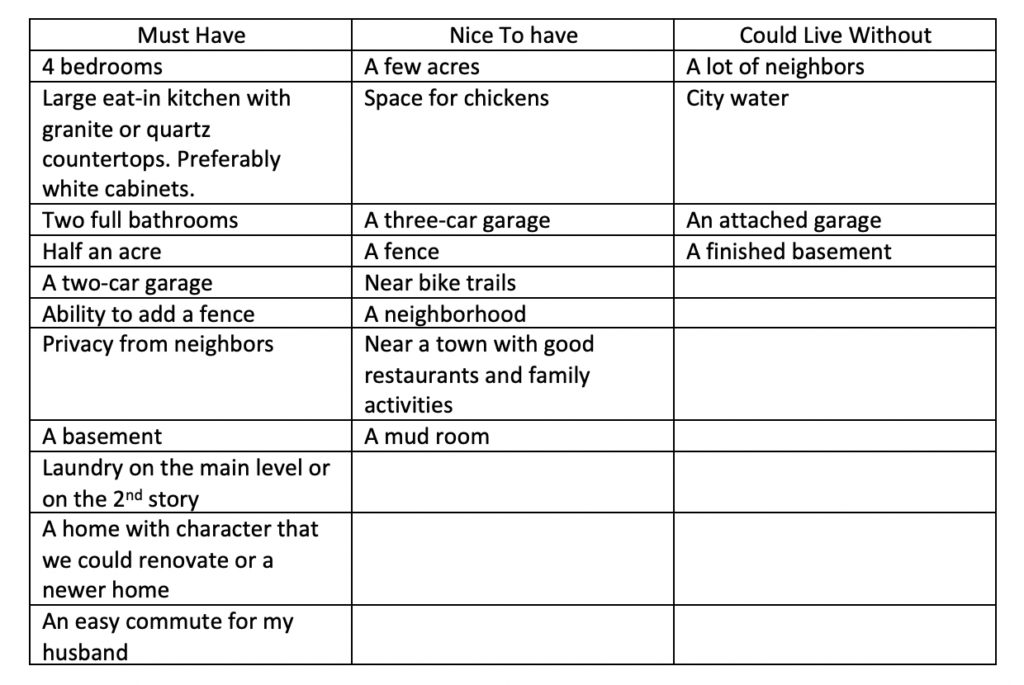 We sort of blew that last must have out of the water by moving to our farmhouse, so you can see even the most desired characteristics might be changeable if you find the right home.  That said, it won't be changeable if it's truly a home outside of your budget, so you really want to have point 1 above in place before making this list.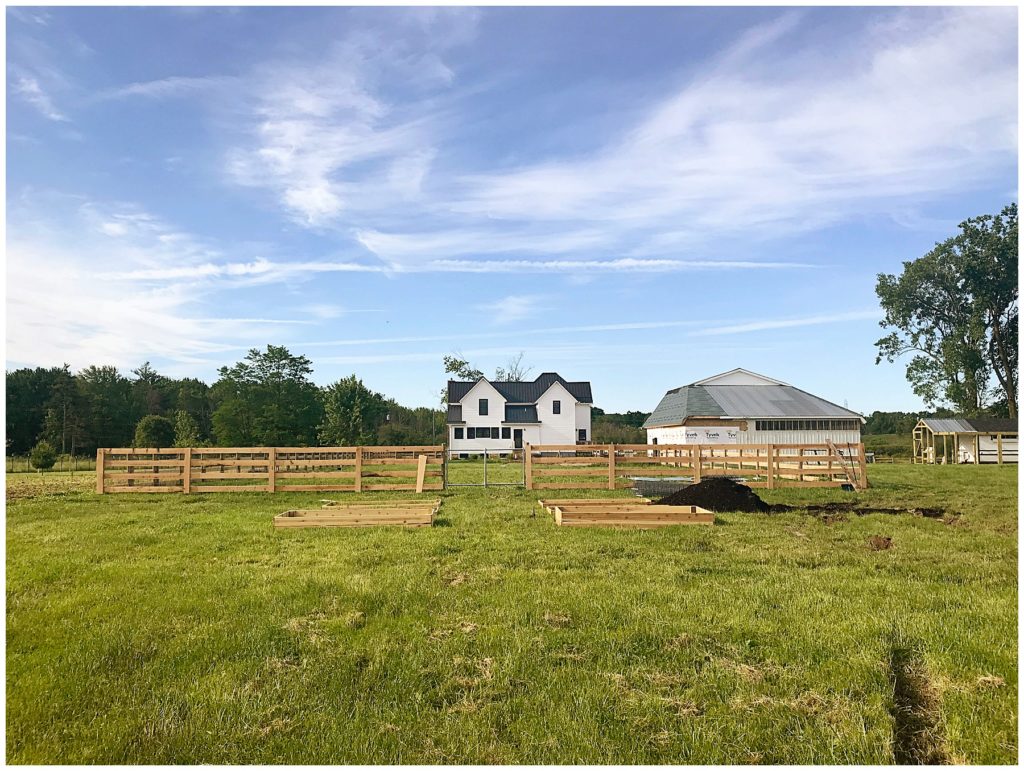 Find a realtor who supports your plan and communicate it
When we moved, we weren't very clear with our realtor. The problem was, we sort of changed our priority list midstream. All of a sudden it became very important to us to have land – a lot more than a half-acre. We tossed around the idea of building for a while too. You can see why we threw our realtor for a bit of a loop.
That said, once plans changed, our realtor just wasn't on board in the same way. We had looked at A LOT of houses and we even put in an offer on the same one twice – and backed out twice. I'm sure it was frustrating for him but working through it really led us to what we wanted in a home.
Whomever you decide to go with, this person will make a commission of your new home purchase. This won't impact you unless you're actually using this person to sell your current home too. If so, they will also make a commission off the sale of your home and that will come out of your profits. Some realtors will make a deal with you and charge you a lower percentage if you buy and sell with them. Find out what their rates are upfront and see if there is a deal they offer for buying and selling with them.
Having someone who is going to be supportive in your home search is invaluable. You need to have the realtor on your side, so you get the best deal possible versus finding someone who just wants to make the sale.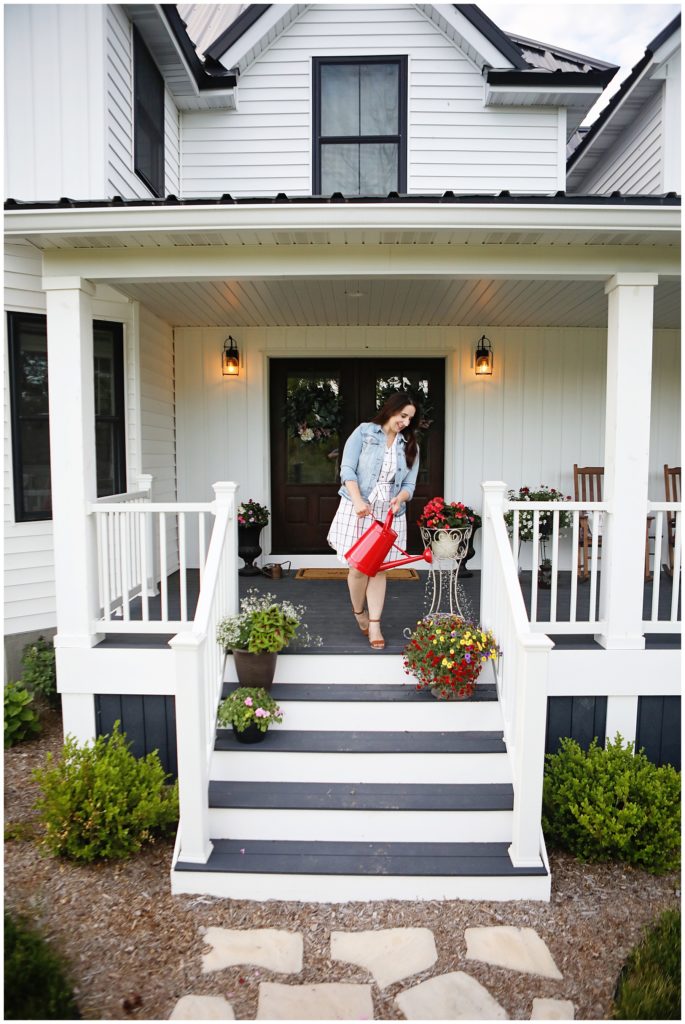 Find a supportive loan officer
Your realtor will usually have someone they work with as a loan officer. This person is vital in the purchase of your new home and you will be working with them a lot over the weeks between signing a contract on the home and closing on the home. They will require you to send them a lot of paperwork and documents in order to secure the loan. At the very least, this will include:
Paycheck stubs
Bank statements
Taxes
Home owners insurance information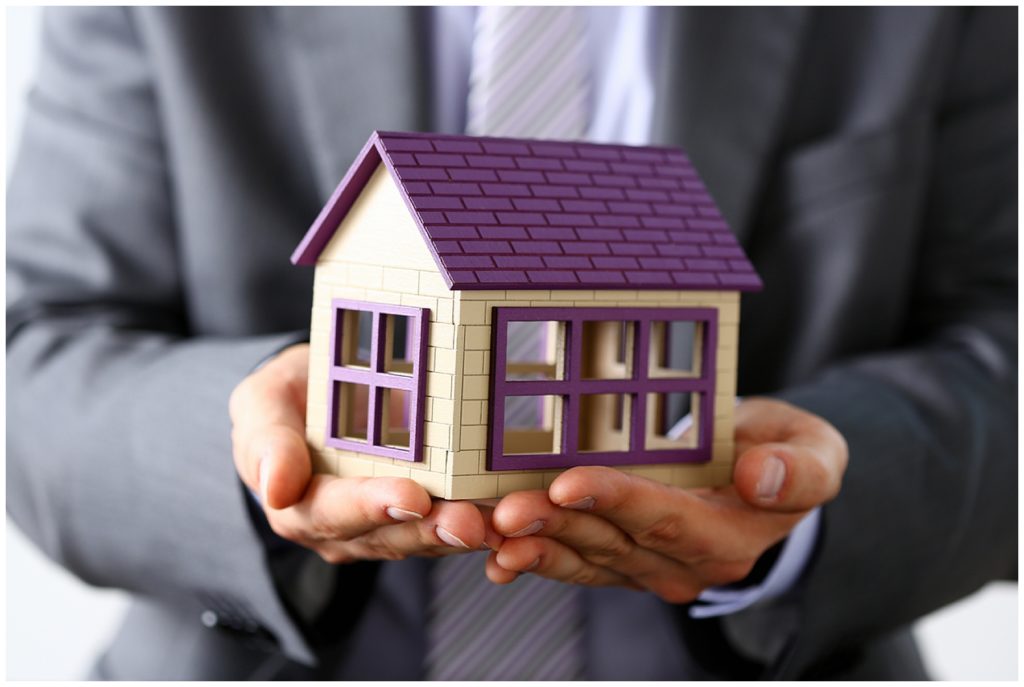 They will also be the ones to conduct your credit check and in some states, give you a pre-approval letter. Most homeowners won't accept an offer unless you've already been pre-approved by a lender.
This person will also calculate how much you should bring to closing for the final amount you need to put down on your home AND figure out your interest rate on the purchase.
Oddly enough, you will probably never actually meet this person in person.
Lawyer fees
Some states require you to use a lawyer when purchasing a new home and it can vary from state-to-state even if they are neighbors. For instance, Illinois requires you to have a real-estate lawyer involved when purchasing a home. Michigan does not require you to have a lawyer.
If you are buying in a state that does require this, make sure you find out how much they are charging so you can factor it in. Over the years, I've found their fees range from $300-$700.
Home inspector fees
When buying a new home, I ALWAYS recommend you have a home inspection unless you're an experienced home flipper who is willing to deal with any problem that comes along. While inspector fees can range, it's really imperative you find out what kind of shape your dream home is in before you buy it.
When we backed out of the house I mentioned above for the second time, it was due to the home inspection. There were so many problems with it that we couldn't see – along with all the problems that we could see – and it probably would have taken close to $75,000 just to fix all of those things.
A home inspection might cost $350 – $500 but there are things you can add on too. We added on a pest inspection for that house and a radon inspection. Those two things were actually the tipping points for us. The house had a large rodent problem and the radon (a colorless, order less, radioactive gas that can cause cancer and is found in a lot of Illinois homes) levels were off the charts. The full inspection ended up costing us $750, but it was worth it and it kept us from buying a money pit.
Home owners insurance
After you find a home, you will need to get home owners insurance. There are lots of options for insuring your home and you need to find the policy that best fits your life. COUNTRY Financial has three types of policies, as do many insurance companies, and they include:
Basic Coverage – This protects your home and belongings from things like weather, theft and vandalism.
Premium Coverage – This is an upgraded coverage that will include the items in Basic Coverage but also protects from things like countertop burns, power surges and other accidents.
Combination Coverage – This include Basic Coverage for your belongings and Premier Coverage for your home.
Additional insurance policies, or Insurance Riders, can also be added for other things. For instance, do you have antiques or jewelry you want to insure separately? Those items are often limited under normal coverage and it can be helpful to have additional coverage in case anything happens to them.
If you run a business out of your home, you may also need an additional coverage. With more and more people working from home nowadays, this coverage is becoming more important.
If you have outbuildings on your property like we do, or even a second residence, you might need additional coverage.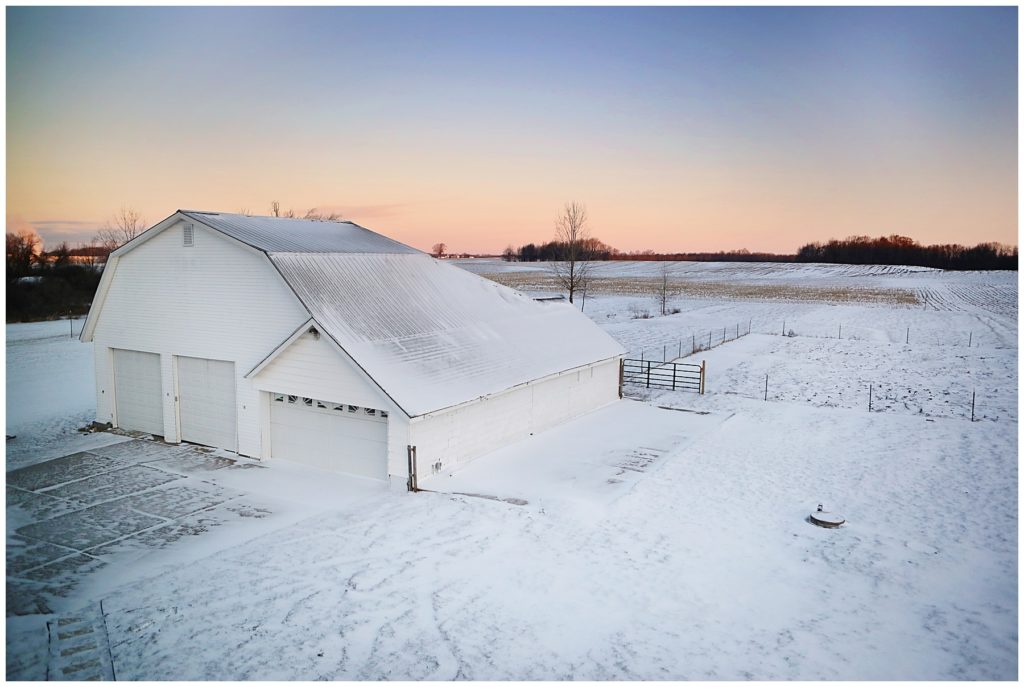 Keep an eye out for discounts too. COUNTRY Financial has a Dwelling Age Discount that allows you to save up to 40 percent on a newer home. They also have a 25 percent discount if you have multiple policies with them and a 20 percent discount if you have rail-resistant roofing.
Lastly, you will need to have insurance on your new home BEFORE you close on it and BEFORE a lender will approve your loan. That makes this a vital step in the process that you don't want to gloss over.
To find out which policy is best for your specific needs, call a COUNTRY Financial insurance agent and have a discussion so you can fully understand all the terms and details.
Renovation work
Does the home you are buying need renovations? If you're buying a fixer upper, you need to factor in the costs of the work you want to or need to do upfront. It might be something that ends up changing your mind on the house altogether as it did for us on the home mentioned above.
Keep in mind any renovation work you do will likely go over budget. Let's face it, projects always cost more than anticipated and take much longer than anticipated. For reference, see my barn project that's about a month behind.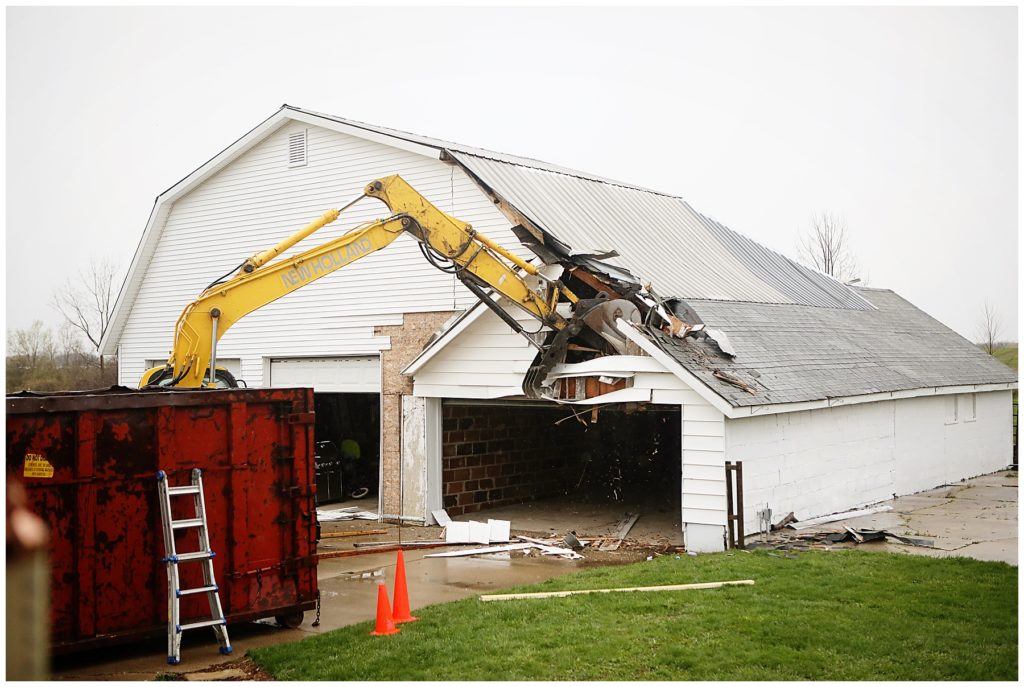 Don't forget to plan for the cost of moving
A lot of people leave this piece of the puzzle out when looking for a new home. However, it's really important to consider. Moving is expensive. If you're moving from an apartment or condo, this piece might not be as necessary, but if you're moving from a large house to another house, this can be a bulky – but much needed – expense.
Movers charge based on pounds and distance. Our old house was 2,500 square feet without the basement. We had a lot of things to move and our distance was more than average. In fact, I will say the cost of this shocked me. It was triple what I expected it to be.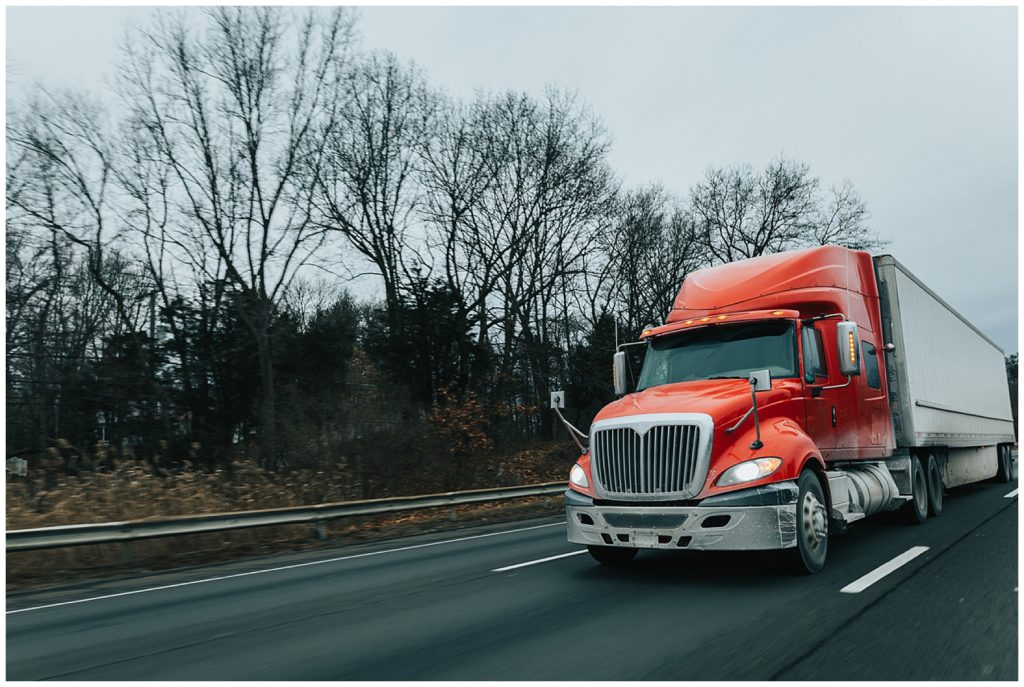 Call around ahead of time. Find out rough rates for your size of house and distance to the new home. You'll want to make sure you factor this in when figuring out your down payment on the new house. You need to have enough money left over to actually get all your things to the new home.
To find out more about COUNTRY Financial and the products they offer, click here.
Also check out these 30 ways you can reduce daily life costs to dave for college and 5 things to think about if you want to pay for your child's college education.