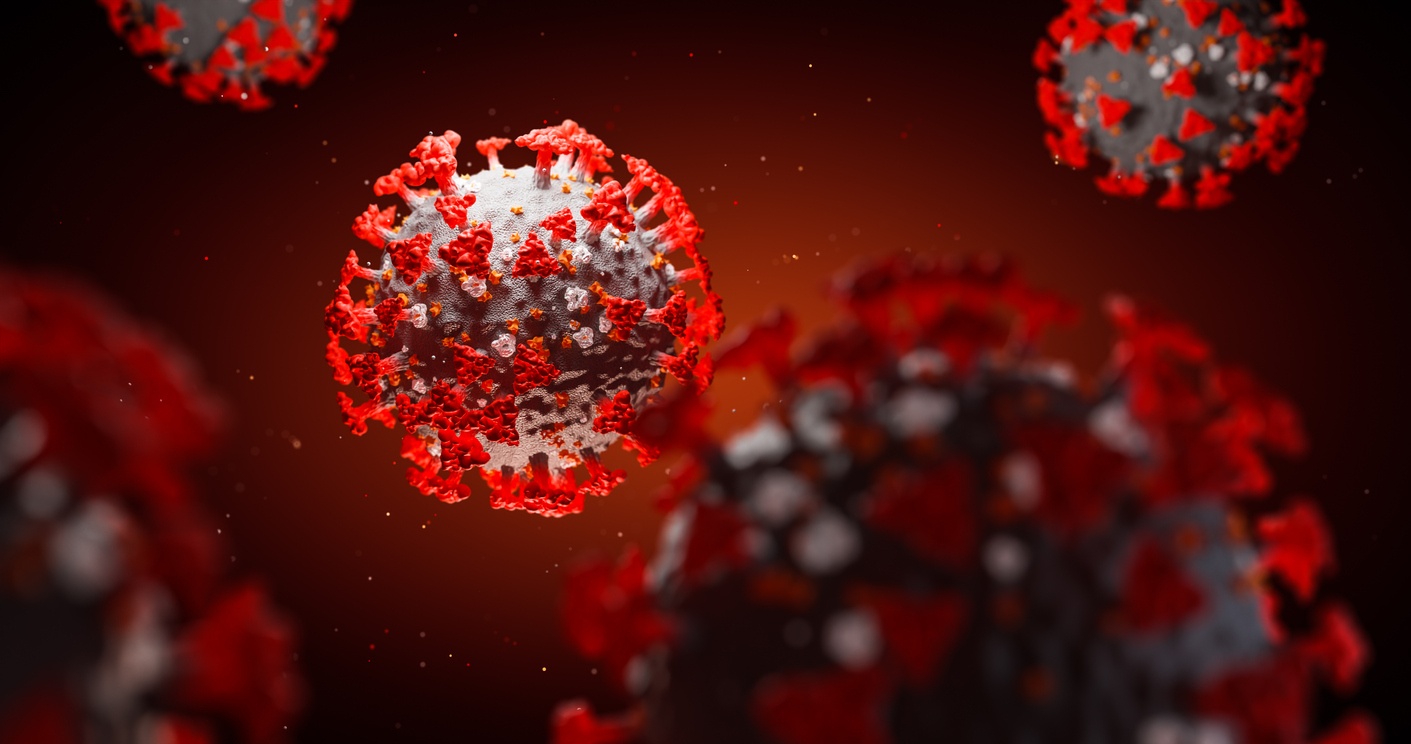 As parents, I think we can all agree that the next few weeks here in the United States and around the world are going to be intense, nerve-wracking and difficult. As coronavisus (COVID-19) begins to sweep through the country, schools close, restaurants close and cities go on lock-down, we are truly experiencing a once in a lifetime event that's "going to get worse before it gets better."
So, as parents, what do we do? How do we prepare? Do we really need that much toilet paper?
Here is a list of supplies you should stock up on as we prepare for full community shutdowns due to coronavirus that might be coming and a possible economic downturn to follow.
Note: With all of these items, I don't recommend going crazy. Get enough for your family for a week or two.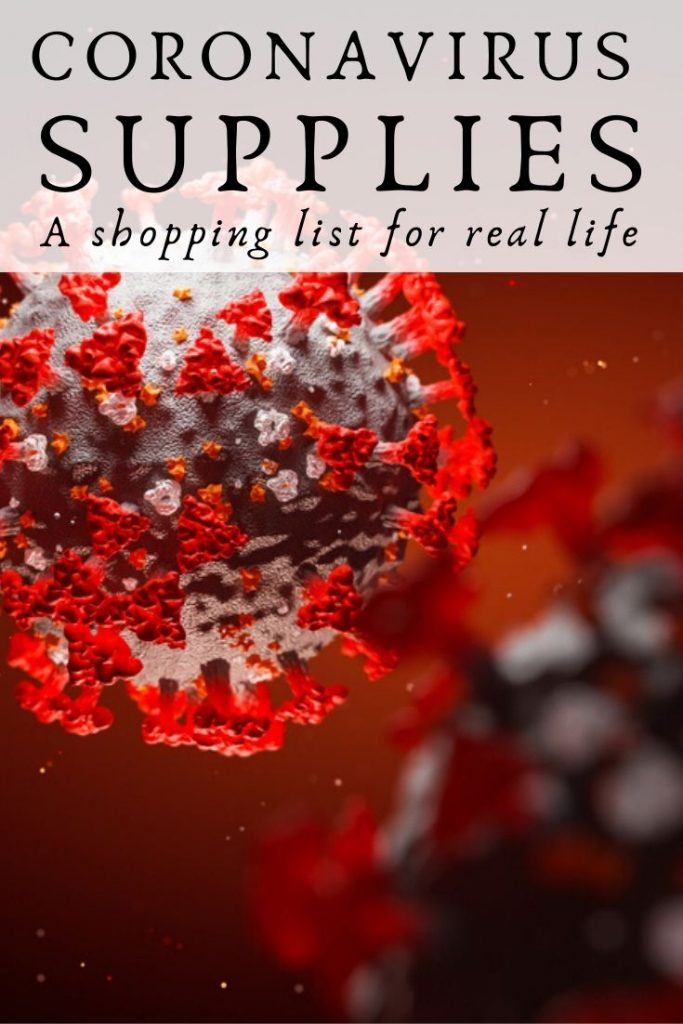 FOOD ITEMS
Canned and frozen
While you may be a grocery store perimeter shopper on a regular basis and stay away from anything that's not fresh, these unique times with the coronavirus are going to require us to spend on foods that GenX grew up eating. Get a small supply of:
Fruits in cans or fruits in plastic in water
Canned vegetables
Canned soups
Frozen fruit
Frozen vegetables
Family frozen dinners – Not just the single serving dinners but things like lasagna or multiple serving meals so you can save leftovers and eat them again for lunch or dinner
Frozen burgers
Frozen chicken
Jarred items
Grab a few jars of items like the below. These will last, hopefully, longer than any coronavirus quarantine.
Salsa
Pasta sauce
Jelly
Apple sauce
Condiments
Long-lasting fresh fruits and vegetables
While the perimeter of the store won't be as much help right now, you can still pick up a few things there. Longer-lasting fruits and vegetables will be your best bet to help go through the coronavirus mandatory stay-at-home weeks. These will also all last for a few weeks versus a couple of days as long as you put them in the refrigerator.
Potatoes
Onions
Squash
Carrots
Garlic
Apples
Milk
Buy milk for about a two-or-three week supply. Make sure to look at the expiration dates. Most gallons of milk will actually last for about two or three weeks. Search for the ones that will last. If you can't find gallons, look for half gallons. Just get a small supply to help tide you over.
Shelf stable milk is also a good option at this time.
Eggs
We live on a hobby farm and get fresh eggs, but since I know most people don't, I'm adding these to the list. Aside from being a good source of protein, they will help keep you full. They also usually last two weeks or so. Grab two cartons and you should be in good shape.
Gains and pastas
You should get a supply of grains and pastas that can be used for multiple things through the weeks at home.
Brown rice
Pasta noodles
Egg noodles
Quinoa
Farro
Oats for oatmeal
Bread, which you can freeze until you need it
Misc. Items
Hotdogs – I get it if you want to leave this off but my son who doesn't like to eat anything will eat these.
Crackers
Cheese – this will usually last for weeks
Olive oil
Butter
Pre-packaged snacks that your kids like – You may not think this is necessary but if you're going to be home with them for weeks you might not want to listen to them whine about how they have nothing to eat.
COFFEE – Let's not lie. This is a necessity for most of us moms. And no one wants to be at home for weeks with their kids without coffee, especially if they do get sick.
MEDICAL SUPPLIES
Medicine
I CANNOT stress this enough. I'm not sure why people were buying out the toilet paper before the medicine. Since COVID-19 presents like the flu and then impacts your lungs, you want to make sure you stock up on medicine similar to what you would need to get through the flue – for both you and your children.
Robitussin
Motrin (There are mixed reports on Motrin's impact. No actual sources so ask your doctor and LISTEN TO THEM.)
Tylenol
Dayquil
Nyquil
Motrin for children or babies (There are mixed reports on Motrin's impact. No actual sources so ask your doctor and LISTEN TO THEM.)
Children's Tylenol (or baby Tylenol)
Children's cough syrup (Whichever you feel comfortable with. Generally, these are not recommended for children under 4. Check with your doctor.)
Vick's vapor rub
Humidifier
Because breathing is one of the main issues with COVID-19 you will want to make sure you have at least one humidifier on hand. If you don't, or if this item is too expensive for you, you can also use the shower as a humidifier.
Band-aides
While these aren't a complete necessity, remember, your kids will be home for a month. My kids are in a stage where band-aides fix everything so having a supply is important to us. But, these are always a must in any at home first aid kit.
Thermometer
Make sure you have a thermometer and make sure it works. If you need batteries, get them. With high fevers being reported with coronavirus, you will need to know if something gets too high and you need to get to the ER.
Personal Medications
Make sure to get any personal medications you need. Blood pressure, aspirin, anti-depressants, anxiety meds, inhalers, etc. Many times you can not refill these before a certain date so call your doctor and insurance company before you ask for the refill and get denied by the pharmacist.
BABY & KID NEEDS
Think about the items you use on a regular basis for your kids and babies. Add those to the list.
Diapers/pull-ups
Baby food
Formula
Baby wipes
Toddler formula
Pediasure (My son drinks this everyday because he isn't a big eater.)
HOUSEHOLD NEEDS
Don't go overboard on these. Remember that everyone needs them during the coronavirus scare. While I can understand the desire to make sure your family has enough, "enough" does not mean you need a three-month supply at this point.
Cleaning items
Bleach cleaner
Laundry detergent
Paper towels (No more than two packages)
Dish soap (You can also use this on your hands.)
Toiletries
Toilet paper – No more than two packages. If you run out, the stores will resupply if we aren't all acting like crazy hoarders.
Hand soap
Shampoo/Conditioner
Body soap – bar or otherwise
Hand sanitizer (You don't need this at home if you have soap.)
PET SUPPLIES
Don't forget about your furry friends throughout the coronavirus shutdowns. They still need things too. Here's a few necessities for them:
Dog food
Dry cat food
Wet cat food
Food for other misc. pets
Flea and tick prevention – The weather is turning. You don't want to have to deal with fleas or Lyme Disease on top of any of this.
Medications they might need
This list isn't in anyway all-inclusive for getting through the coronavirus situation, but it's a good start. Add to it as needed to ensure your family can make it through the next couple of weeks.
Lastly, shop via app as much as you can. Use Shipt, Instacart, Peapod or Walmart delivery or pick-up, Amazon, Target pick-up, etc. Have delivery services leave items on the porch and then wash your hands after you put everything away. Try to avoid those long lines of irritated people and people coughing all over you.
Good luck everyone and be kind to one another.
For more parenting tips, click here. For some activity ideas to keep your kids busy, click here.