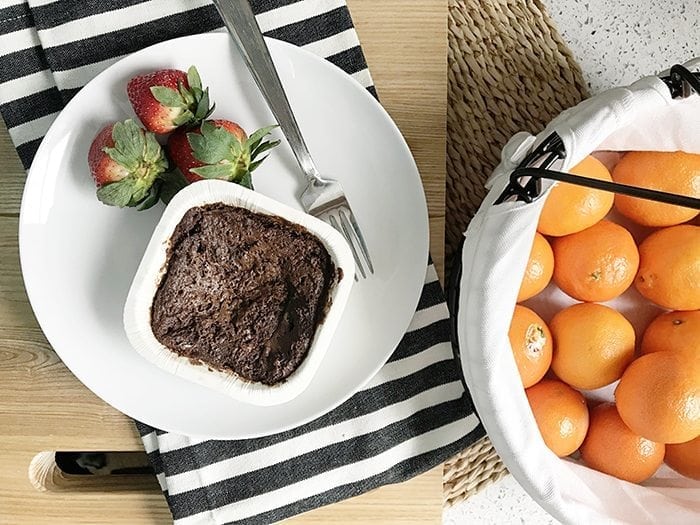 I'm coming to the end of my Medifast Flex journey and in case you're considering the plan for helping you to launch your weight loss goals, I wanted to share some of my favorite food options on the plan with you.
I believe the food that goes along with any weight loss plan will be the biggest factor in your success. Finding foods you like and finding foods that work within your lifestyle are two imperative change agents from success.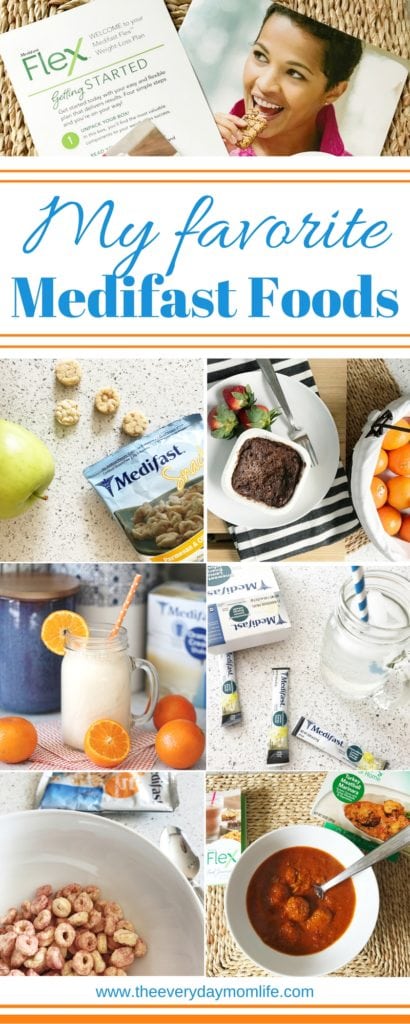 While on Medifast Flex I've had a chance to experience A LOT of their food and believe I've developed a good understanding in what will be considered fan favorite for them. Check out my list below!
Breakfast
Mixed Berry Cereal – This was by far my favorite breakfast. Taste wise, it was good and fruity, but I also loved that it was easier than some of the other breakfasts. I could make bowls of cereal for my kids, make one for myself and have a quick breakfast with them before the school day started. It left me feeling full and satisfied, which is always a great way to start the day.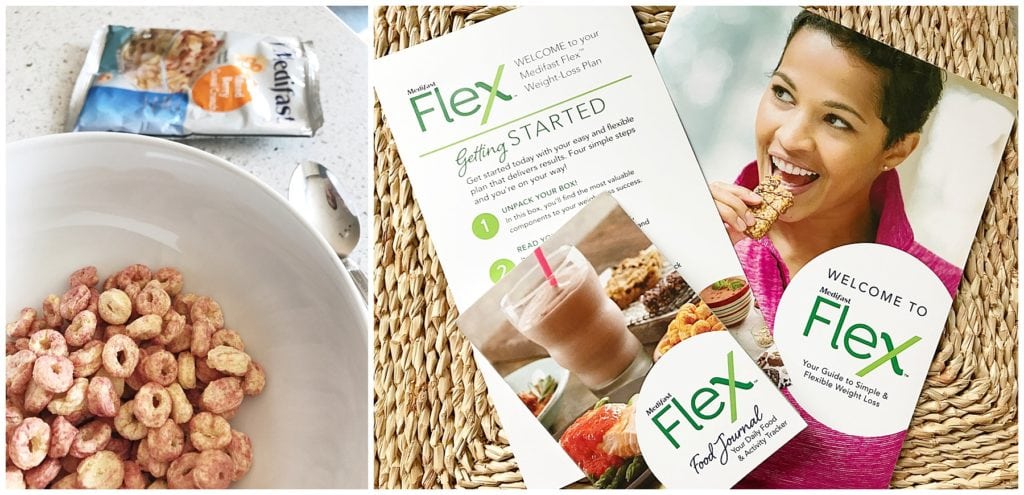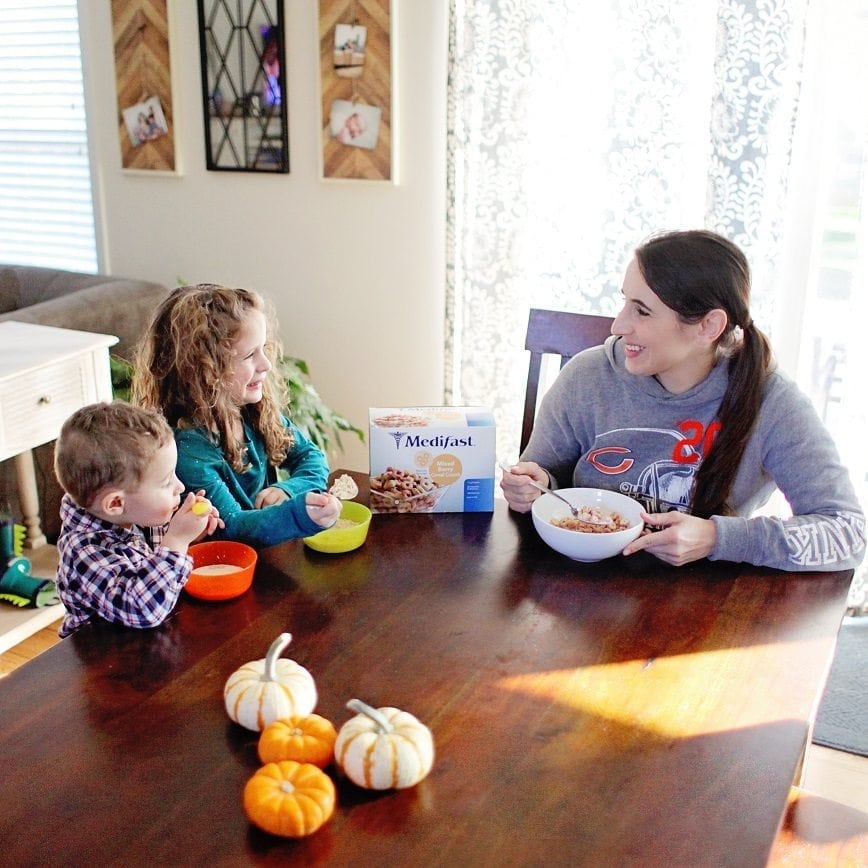 Lunch/Dinner
Turkey Meatballs – The Turkey Meatballs were by far my favorite of the Medifast foods that I considered meals. Unlike the other foods on the plan these most closely resembled an actual meal for me that I would eat for lunch or dinner so I ate them often for these. I liked this the best because the taste was solid and I always felt full afterwards.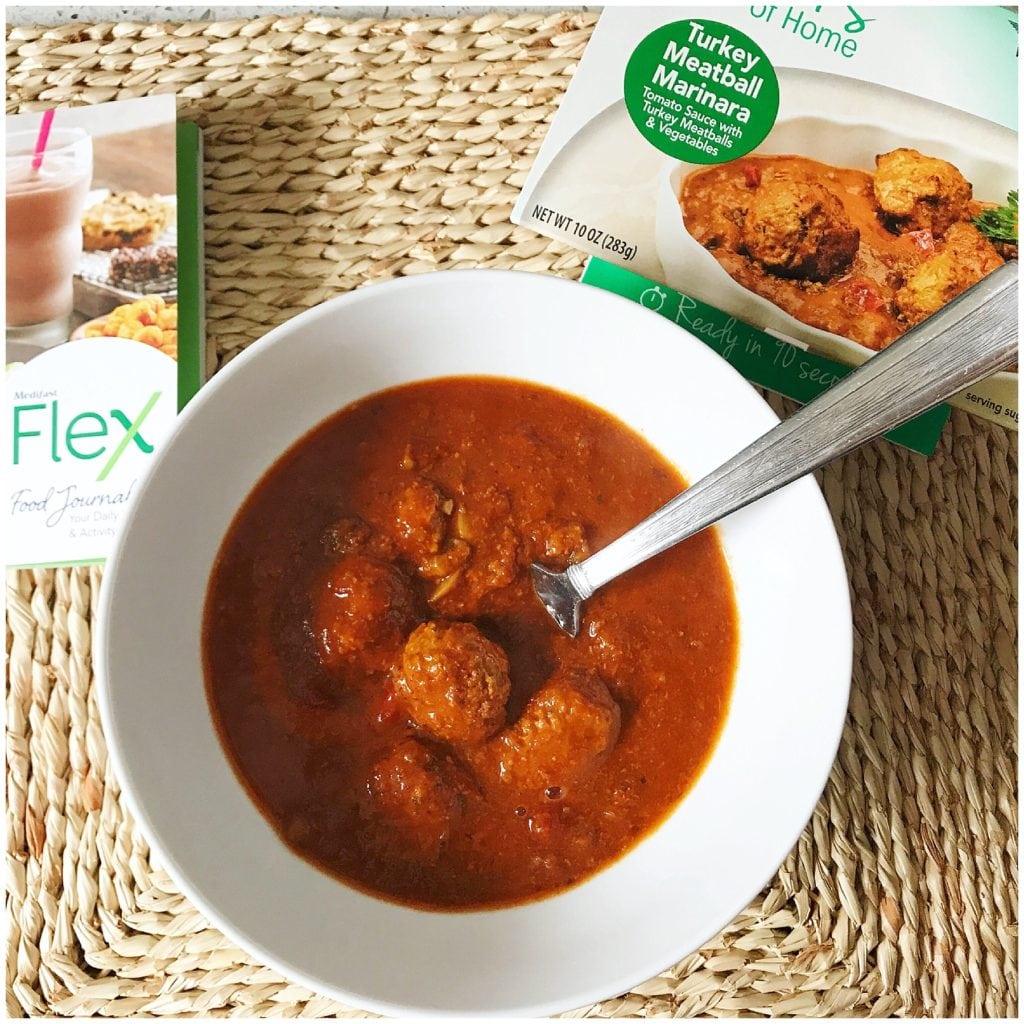 Beef Stew – This was my runner up in terms of food items that I considered meals. I liked the taste and also felt full after eating it. I could see the vegetables in it so that was a bonus for me. This was also good over some cauliflower rice, which I would add on a hard workout day.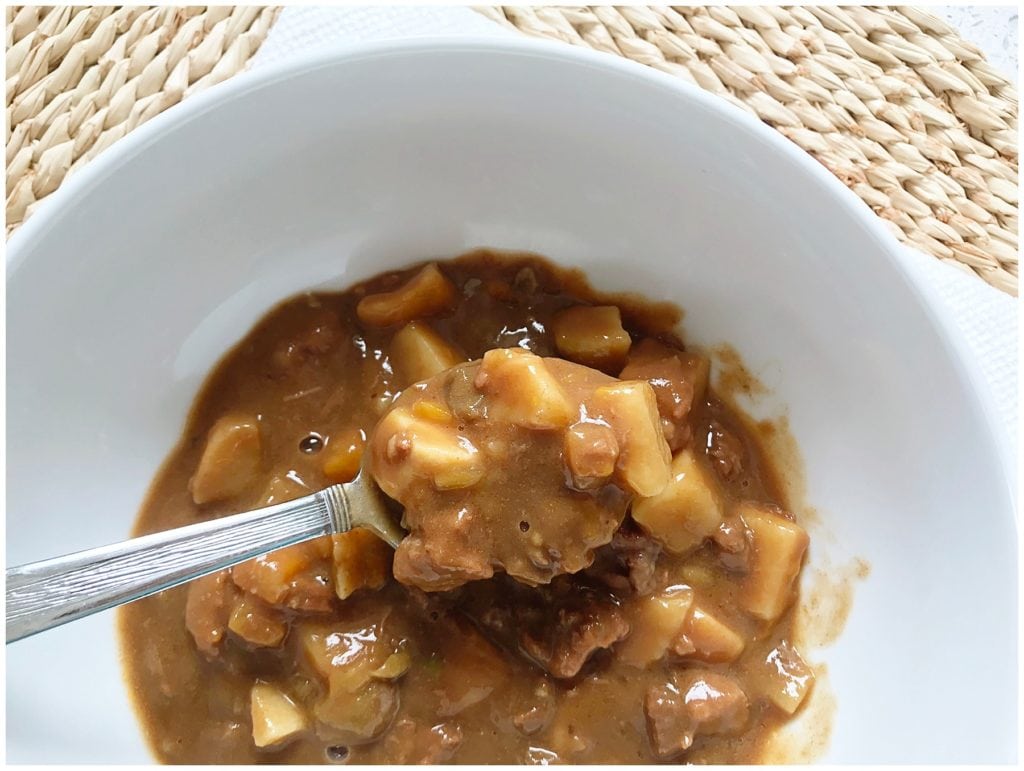 Snacks
Parmesan and Olive Oil Crisps – These were seriously yummy and I enjoyed having them as a snack. The flavor was good and the texture was consistent with a rice cake. I believe everyone would really love these.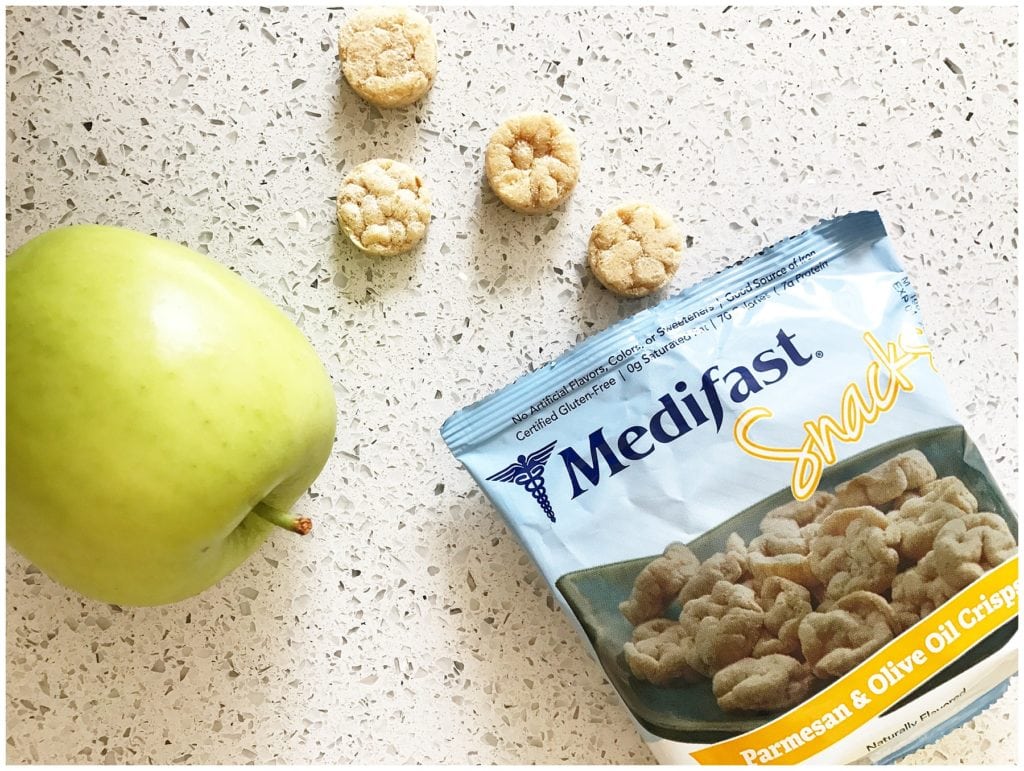 Cheddar and Sour Cream Popcorn – This was another winner. Any diet plan that allows you to eat popcorn is ok in my book. This popcorn was perfect for an afternoon snack and it helped with some of the salty cravings.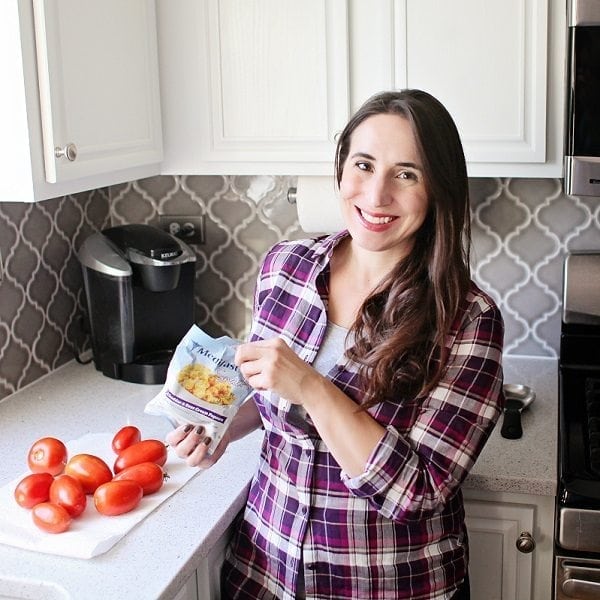 Orange Creamsicle Shake – This was amazing! I could have probably had this for each meal and been a happy girl. They have you make it with water but I always made it with vanilla, unsweetened almond milk instead. Those extra calories from the almond milk gave me a full feeling and made the shake smoother than the water. Since one cup of almond milk is about 30 calories I didn't feel like I was breaking too many rules.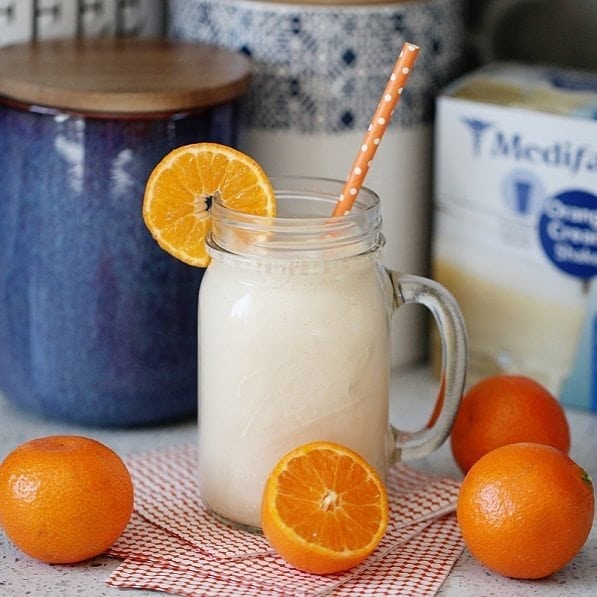 Dutch Chocolate Shake (pre-made) – This was my favorite on-the-go shake. The taste was pleasant and it helped me to fill in the gaps when I was out. I usually would stop for a coffee when I wasn't on Medifast so instead I would bring one of these along and feel pretty good about it.
Dessert
Soft bake brownie – I was surprised when I liked this. I didn't expect to honestly just because I'm a fan of homemade brownies. Again, I made this with almond milk versus just the water recommended. I'm a whole milk kind-of-girl so I generally substituted the almond milk when it made sense. Here it made sense to me and I liked the taste better. This would satisfy the late night or late afternoon chocolate cravings for me! Finding something that did that was really amazing.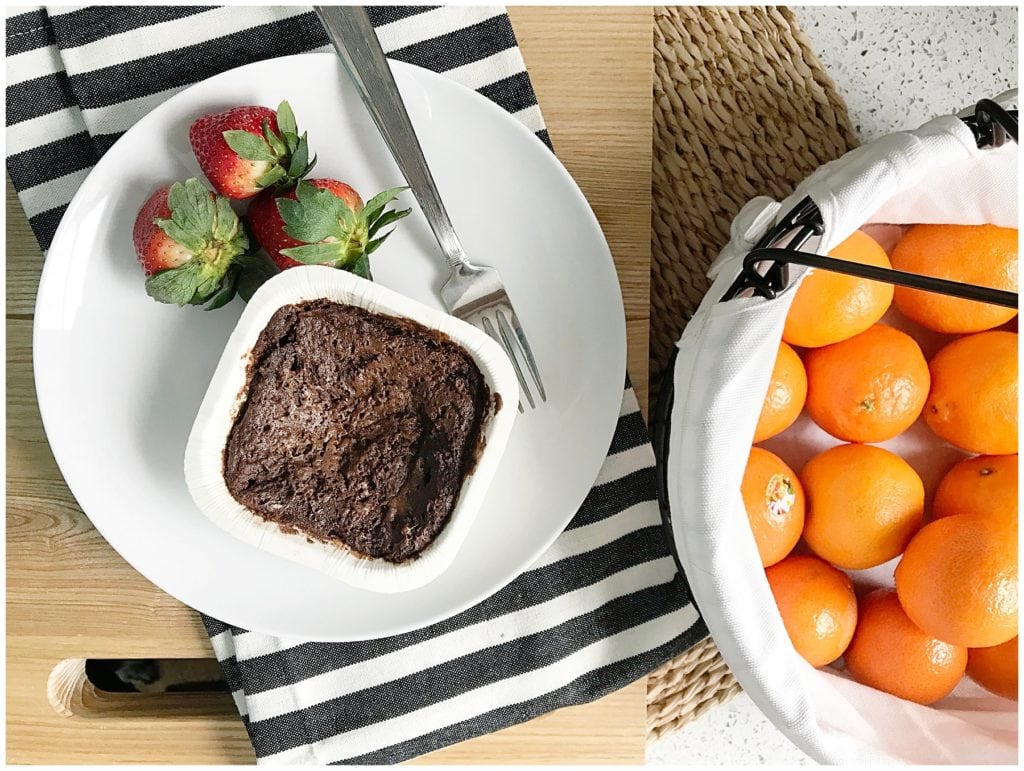 Chocolate mint soft serve – This is Medifast's version of ice cream. I believe they have a few flavors but I liked the chocolate mint the best. I found blending it a little tough sometimes because you have to have a good blender to get the ice chopped fine enough. However, it was worth a little extra elbow grease and it was my favorite way to end the day.
I'll be sharing my final thoughts on the whole Medifast Flex plan soon, but until then I wanted to show you guys my before and after photos.
I started out wanting to lose about 10 pounds on this plan and it was HARD for me! It was personally a difficult time of the year to start a diet too. Usually in the fall and during the holidays I try to maintain because caramel apples and pumpkin everything speaks to me. However, I managed to lose some of the weight I wanted to (even with using almond milk and a little cheating) and I stayed on a fairly consistent work out schedule too.
For those of you that follow me on Instagram and watch my stories you may know I was doing a run streak during this time too. I ran for 44 days straight and I do think that helped with my overall body toning. Oh, and FYI – I have no make-up on here so be gentle. 🙂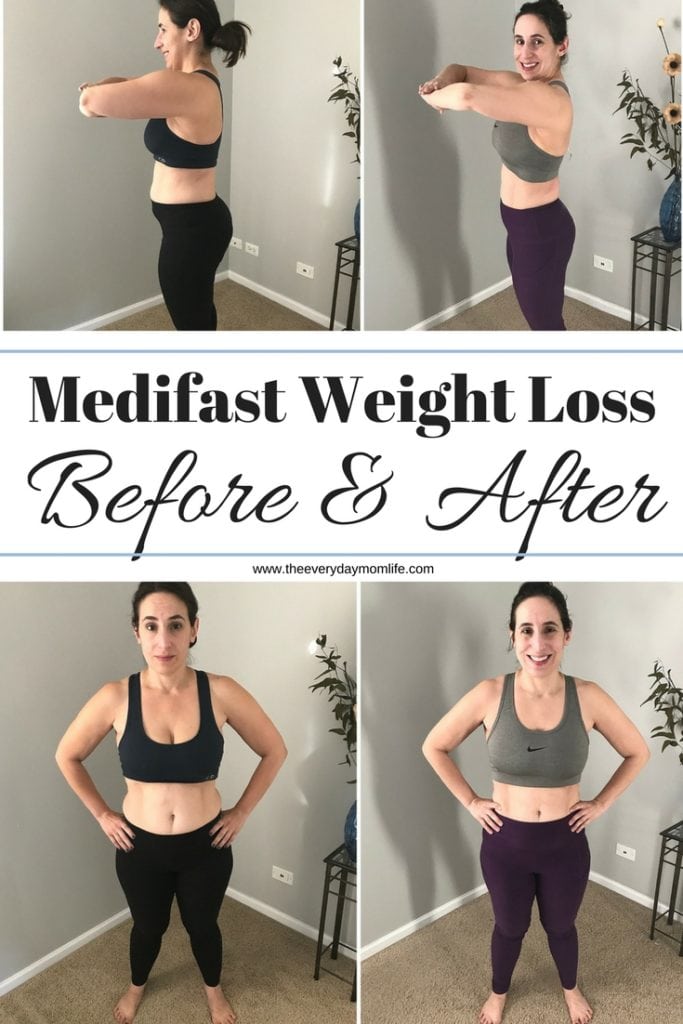 For a woman who has had three babies, two C-sections and loves ice cream, I'm pretty happy with my overall results. My results aren't perfect, but I'm a lot closer to where I want to be than I was in early October.
Save $145 on the 30-day Flex Kit. Offer includes 21 Free Shakes, w/renewal plan. Valid through January 31, 2018.  Click here to check it out.
And BIG DEAL!
Right now Medifast is offering 20% off orders of $300 or more + Free Shipping with promo code SPECIAL20! Valid through January 14, 2018. Click here for more.