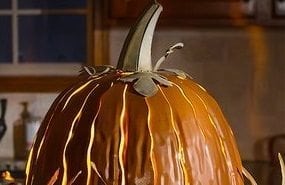 Fall is right around the corner and with it comes cozy smells, inviting flavors and warm, rich colors. It's the perfect time to think about updating some of your décor for the season. With little changes, you can take your home from summer to fall and create big impact.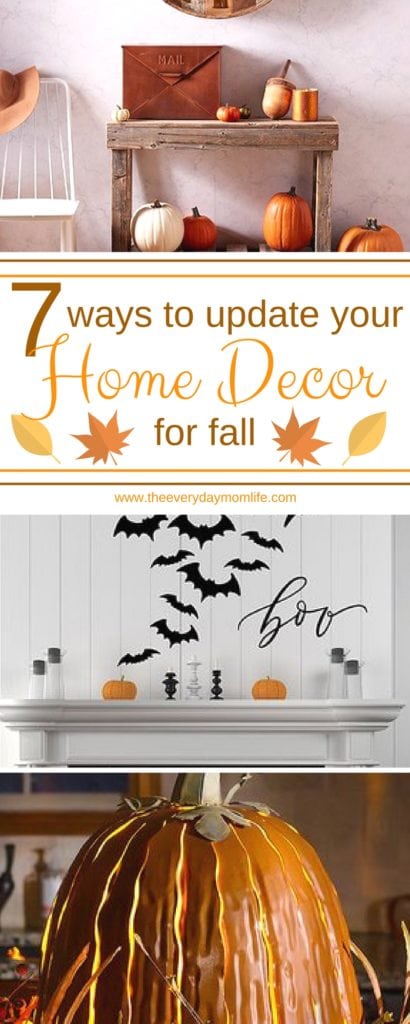 Switch out your artwork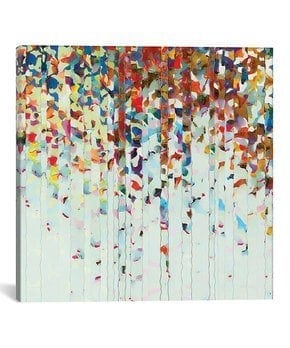 One of the easiest ways to create big impact in a home from season to season is by refreshing artwork. We actually have art that I'll change out throughout the year as the seasons change. I love that it keeps the walls fresh with something new – whether the piece is actually new or not – and that it can change how I view an entire room.
For fall I love this painting and this one on canvas from Zulily. I often prefer canvas prints over framed because I just feel like it looks more interesting. I love that texture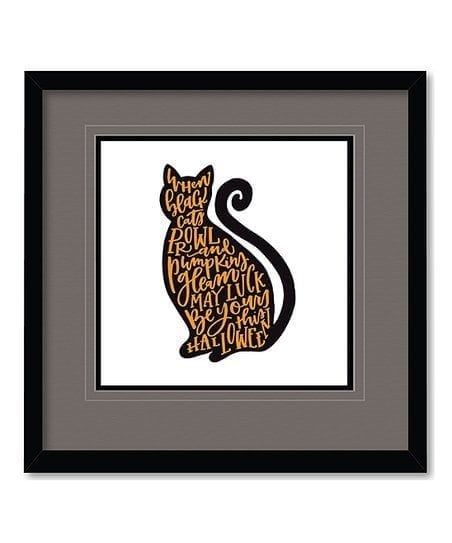 can come through and that you can see the blending of the warm, fall colors here.
If you want to get more specific and decorate for Halloween using artwork though, you might not want to invest in a canvas. Prints like this cute cat and scary skull give your home a touch of whimsy while still being perfect for the holiday.
Throw pillows
Switching out your throw pillows is a small thing that can create a whole different space. You can highlighter certain holidays easily or just bring a new color scheme to a space. Our family room has blue accents during the summer but during the fall I love to add red or even orange pillows to warm the space up. Tossing in a cute, holiday pillow like this SPOOKEY pillow is always a nice touch too.
Blanket throw
Speaking of throws, throw a new blanket into the mix. During the summer I try to keep things feeling lighter so throw blankets aren't out. During the fall though a nice throw blanket is a great way to warm up a simple space. You can add one to a bed, a chair or even your couch. I love this golden throw blanket because it is neutral enough that it can go with a lot of different colors but still has a great fall vibe.
Change the mantel
If you have a fireplace it is probably a major focal point of the room. I always try to refresh this seasonally so that it makes sense as the months go by. To me it doesn't make sense to have a great shot of my kids playing at the beach as the focal point on it when the weather is getting chilly. Instead, you can use the fall and winter holidays as inspiration and decorate accordingly. I love these cute bat decals that are displayed in this photo and this light-up BOO sign and/or ghost are perfect accents when you want something fun that isn't too scary.
Swap out your florals
Florals are right now! More specifically succulents and palms are huge. However, they don't feel like fall. Put them away for a season and bring our some flowers with more texture and color that still feel simple and elegant. I love these yellow and orange blooms and this mason jar of Dog Tail Bush. They all have a really rich feel to them and will be perfect displayed in place of some of your greens.
Add some simple signage
If you're into the farmhouse vibe, this is all for you. Cute signs on wood say it all and give off all the coziness. This "Pumpkin & Spice" sign is adorable for the start of the season through Halloween while these two signs about being grateful and gathering are perfect for November.
Don't forget the details!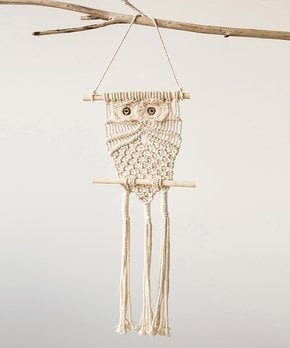 Details pull it all together and are often the things that people will remember. For Halloween I am loving these hammered pumpkins and these adorable, glass pumpkins. For the entire fall season I adore this Macramé Owl and this textured, rustic wreath.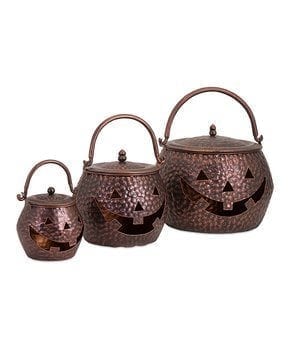 And this orange pumpkin patch pitcher will be perfect for serving guests all season!
How do you like to make an impact from season to season in your home? Check out my fall maven board here for more great ideas!