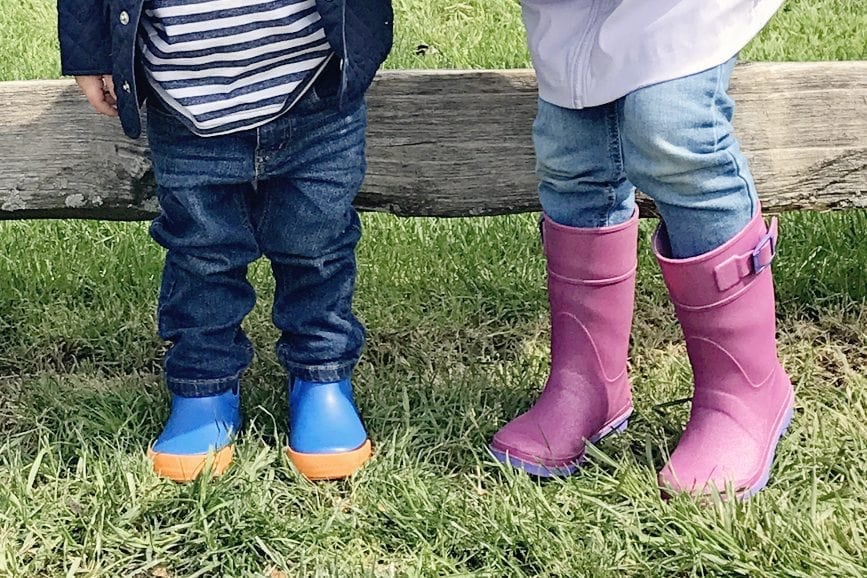 I'm not a shoe person. I get a few pairs that I like and then a few pairs that I need for certain outfits and usually that's it.
I honestly buy more shoes for the kids than I do myself. Part of that is because they grow so fast. The other part of it is because it's more fun to play dress up with them and have little shoes to go with the outfit.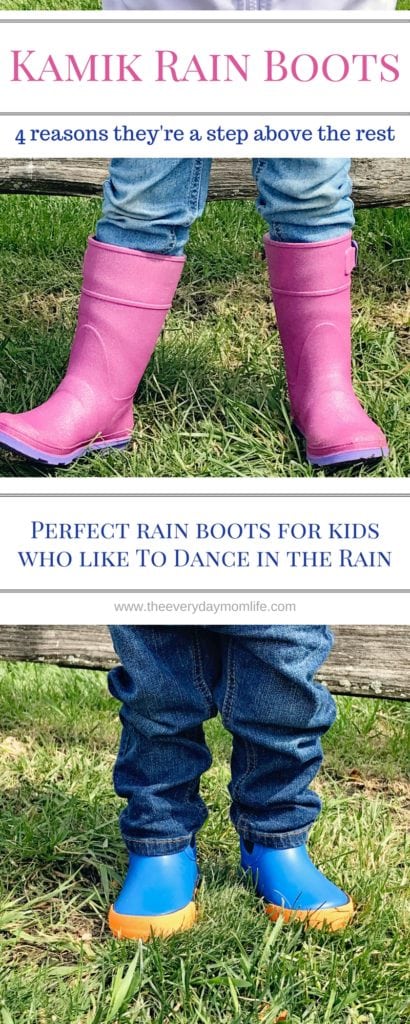 However, buying shoes for them actually stresses me out. I hate that their feet grow so fast and I'm always concerned they are on the brink of a growth spurt right when I know they need new shoes.
So when Kamik contacted me and offered me the opportunity to partner with them in exchange for free shoes, specifically rain boots – I jumped at it!
Not only could I get the kids some shoes that would fit (and rain boots to boot!) but I also didn't have to stress over it since I wasn't paying for them. (Big thank you!)
In full disclosure I had never worn Kamik boots before or purchased them for the kids, but after some research I felt like they would make great partners with quality footwear.
Below I've reviewed their kids' rain boots that we received. They have honestly been a little like a godsend because it has rained here so much this year! I swear it rained pretty much the entire month of May.
I want you to get the full picture and a good feel for how their rain boots worked for us so I've focused on four important areas for me when it comes to shopping for footwear, in particular rain boots for my kids. Check out the full review below.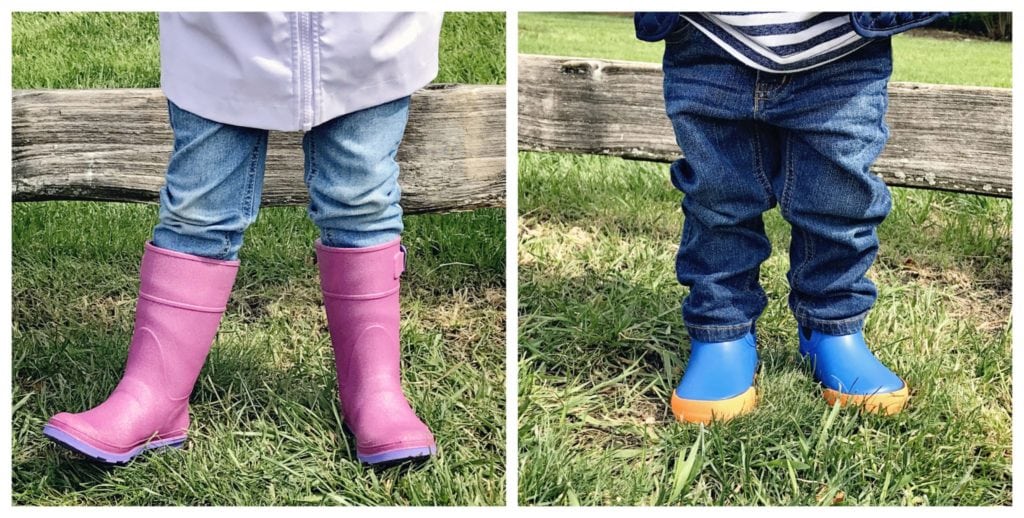 Style
We received the the Glitzy boots in MAG for my daughter in a size 11 for my daughter and the RainplayLo boots in a size 6 for my son. I loved the style of each of the shoes and my daughter loved the sparkles in her's. My son is a bit oblivious to style at the point but I love that the boots matched plenty of his clothing and that, do to the shorter style, he can take them on and off himself.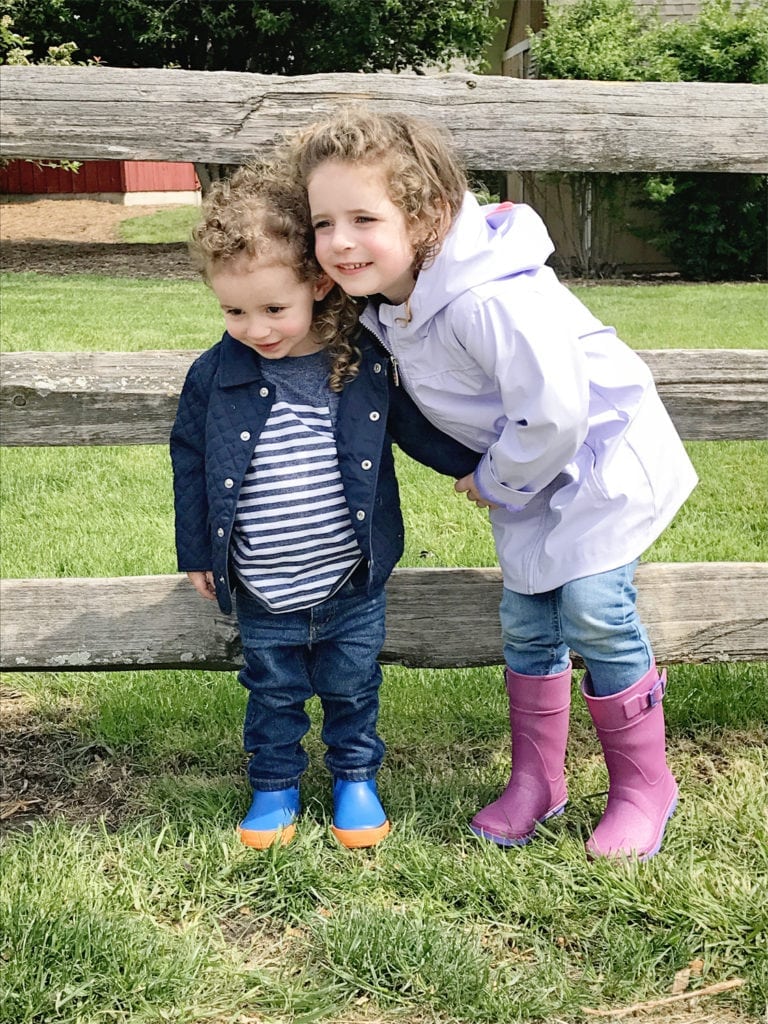 My daughter loves to wear her's just because and feels they are very fashionable. She has worn them everywhere, even on days that aren't rainy.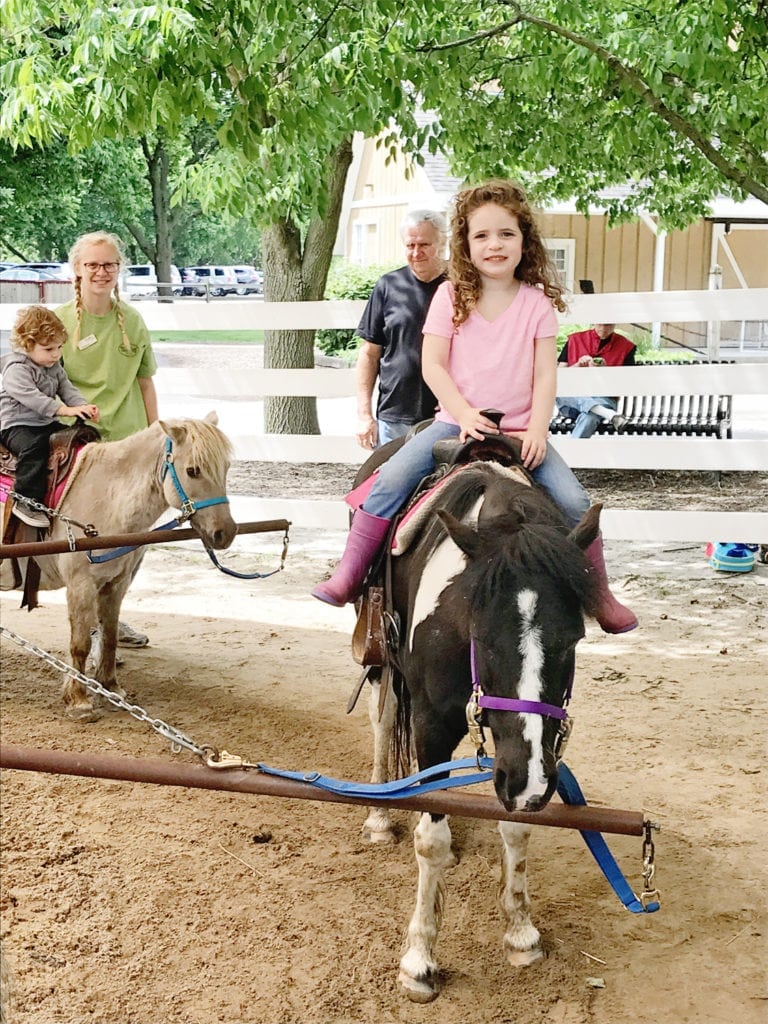 Function & Durability
Each pair of boots has held up very well throughout the last month that we have been wearing them. Due to the amount of rain in May we were wearing them a few times a week too. They have also succeeded in keeping their feet dry, sometimes despite my children's best efforts. Not only that but they have also held up well. So far I don't see any wearing or discoloring on them.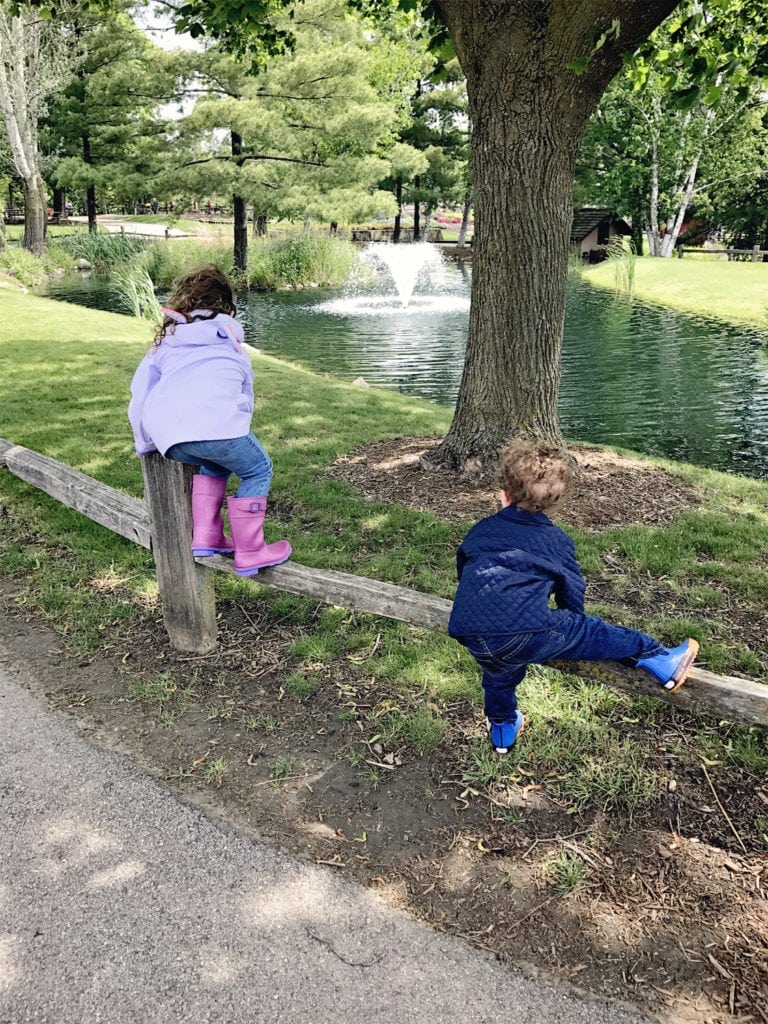 Comfort
Both kids seem to be very comfortable in the boots. At one point my daughter told me that one of her boots was hurting her foot, but it turns out she had put a crayon in it. Since then neither of them have mentioned anything, My son sometimes wears his around the house for fun.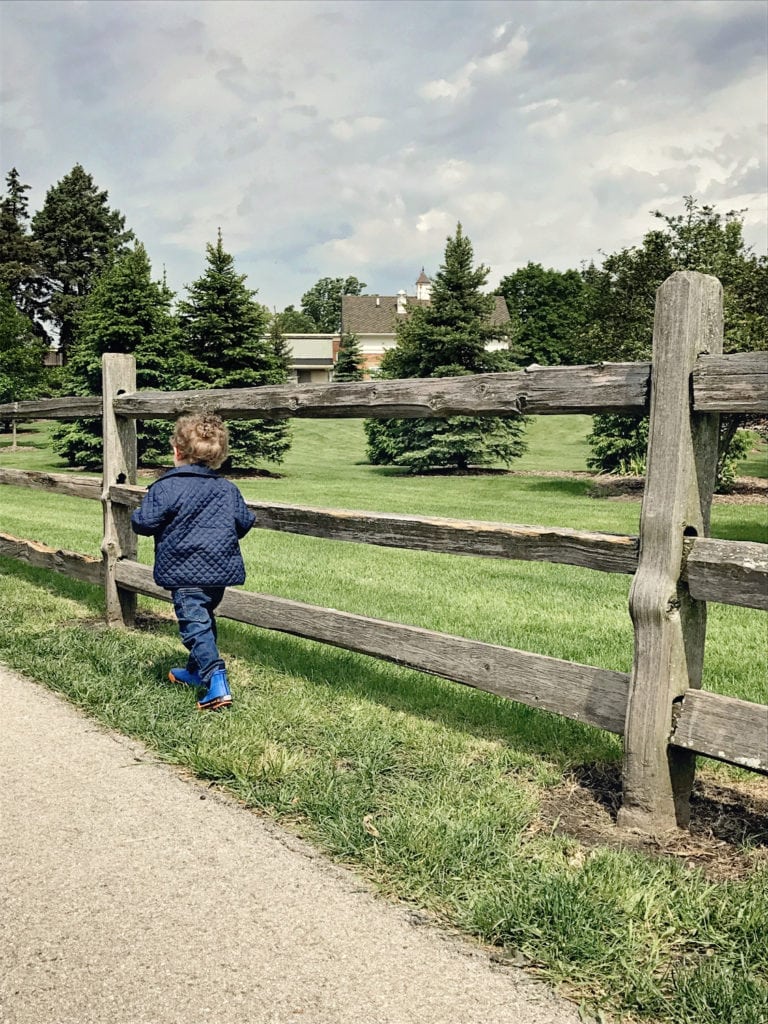 Affordability
These boots are priced at $39.99 for the Glitzy and $30.99 for the RainplayLo. Considering the price of some children's boots on the market, the Kamik boots are priced affordably and are something you could buy each spring and fall without feeling like you're breaking the bank on one pair of cute rain boots.
Overall, I've been pleased and impressed with all aspects of the Kamik rain boots for my kids. The quality of these boots seems to make them a step above the rest that an everyday family can afford.