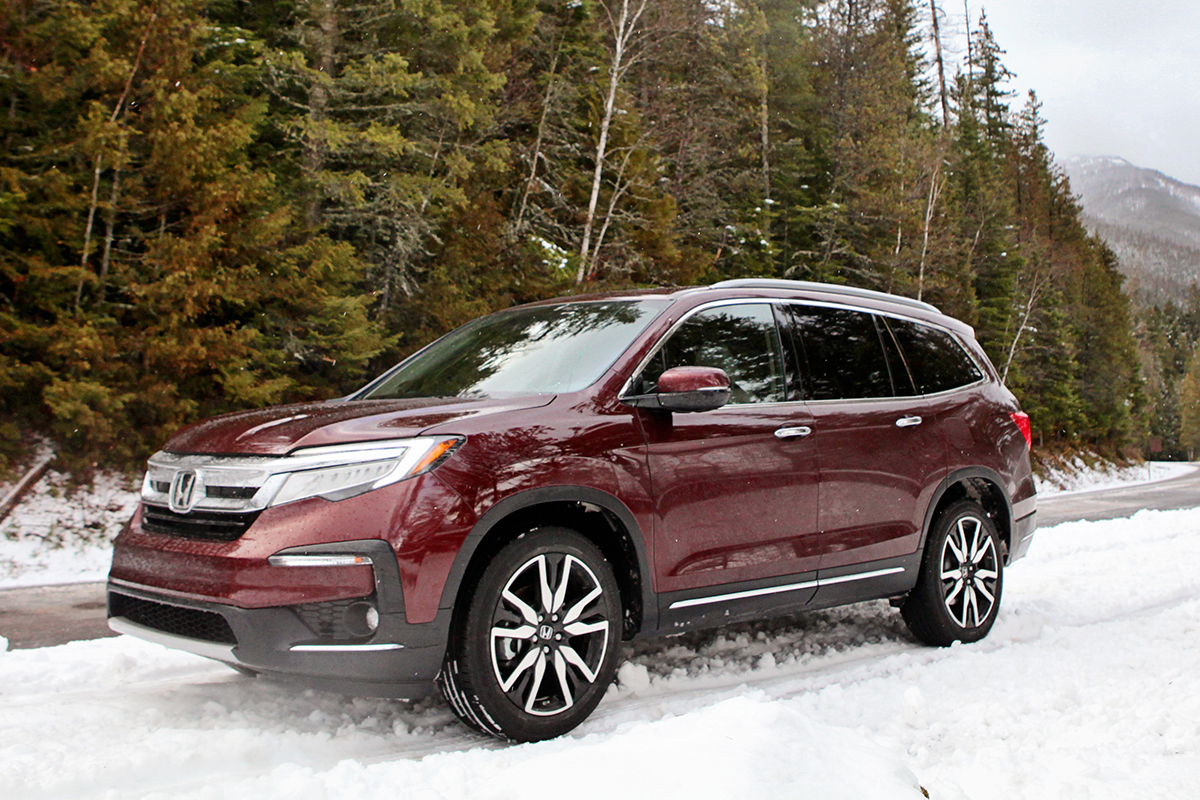 Somewhere in my early 20's, the car I was driving fell apart. I don't remember what happened exactly, but I needed a new one and as a young, struggling journalist, I had no money. 
My grandparents stepped up to help me out -on one condition: I buy a Honda. 
Both of them had Hondas and so did all of their children. We used to joke that it looked like a Honda convention when we were all over at their house. 
So, there I was in my new, redHonda Civic. No bells and whistles were part of the deal and despite it all, I loved that little car. 
That car began my love affair with the Honda brand. It was reliable. I almost never had any issues and I felt safe driving it. Those have always been the most important things to me when driving a vehicle.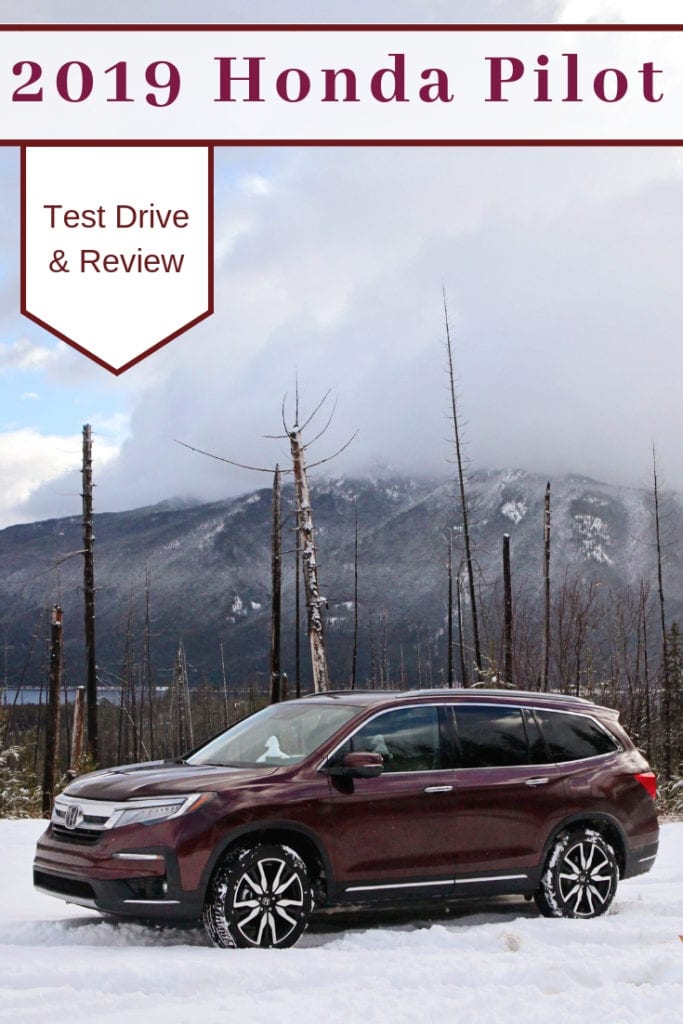 Many years later, after I was married with a baby, it was time to trade in that bright red, compact car and get something else. I knew I wanted another Honda but we needed something that would fit our growing family. We looked at the Pilot and CR-V, but in the end, I wanted A LOT more room and I loved the sportier look of the Pilot.
In 2013 we upgraded. It's was a huge switch from my small car with no power anything. It had power EVERYTHING! 
Heated seats, power windows, and locks, connectivity between my phone and the car so I could call people through the speakers and listen to the radio, power-adjustable leather seats and so much more. It was and still is, a dream car. 
A year later, my husband bought a Honda Accord, continuing the Honda love. 
Fast forward to today and my Pilot is paid off but still running like a dream. So when Honda called and said they wanted me to test drive the 2019 Honda Pilot in Whitefish, Montana, I took no convincing. I was in.
As a bonus, we were also going to visit the HGTV Dream Home in Whitefish, Montana. Honda has partnered with HGTV for the last three years and gives away a Honda along with the home giveaway.
This year, the 2019 Honda Pilot is the companion vehicle with the mountain dream home designed by Bryan Patrick Flynn. With sweeping views of treetops and the mountainside, the home is a one-of-a-kind piece of art that feels like a cozy retreat with all the bells and whistles.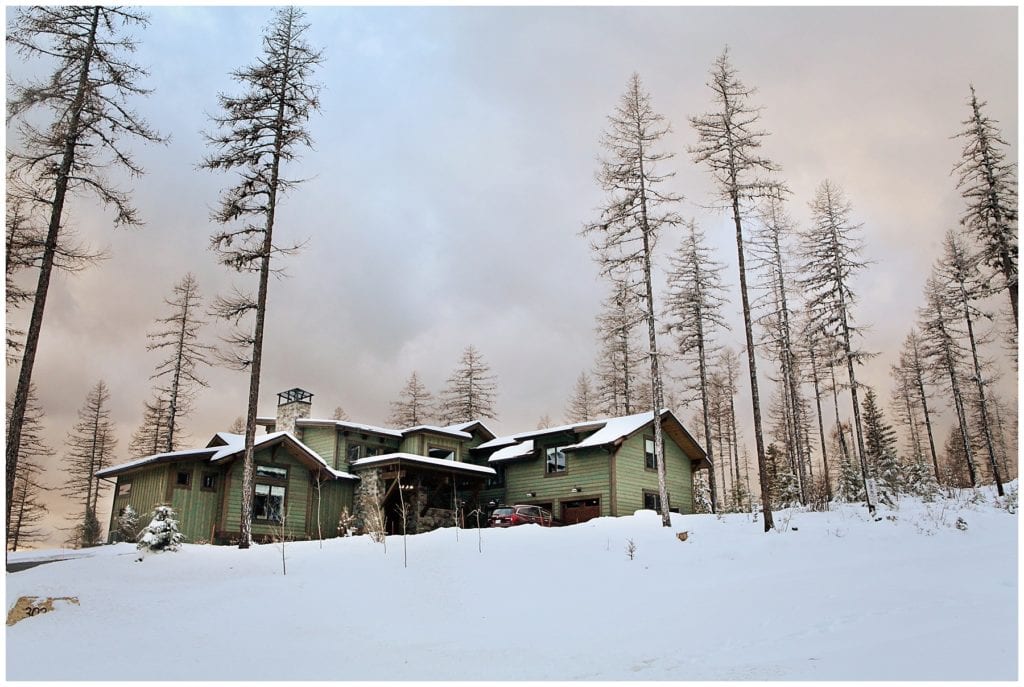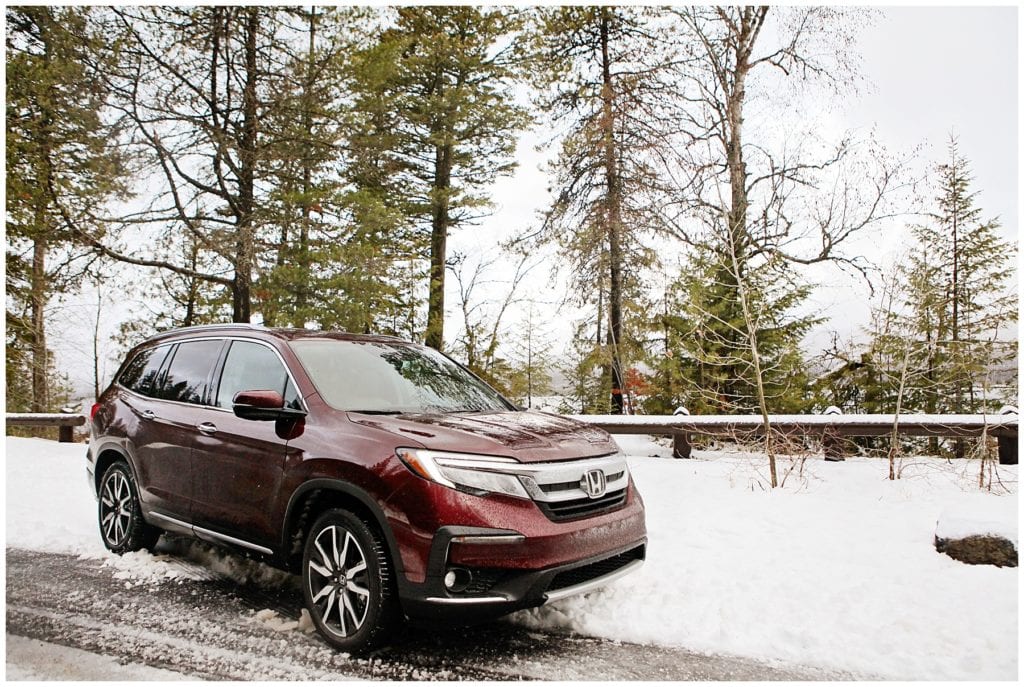 The trip began with a nice, long drive through Glacier National Park. Surrounded by Mother Nature's beauty and driving the 2019 Honda Pilot, those of us on the trip were able to test out all the features.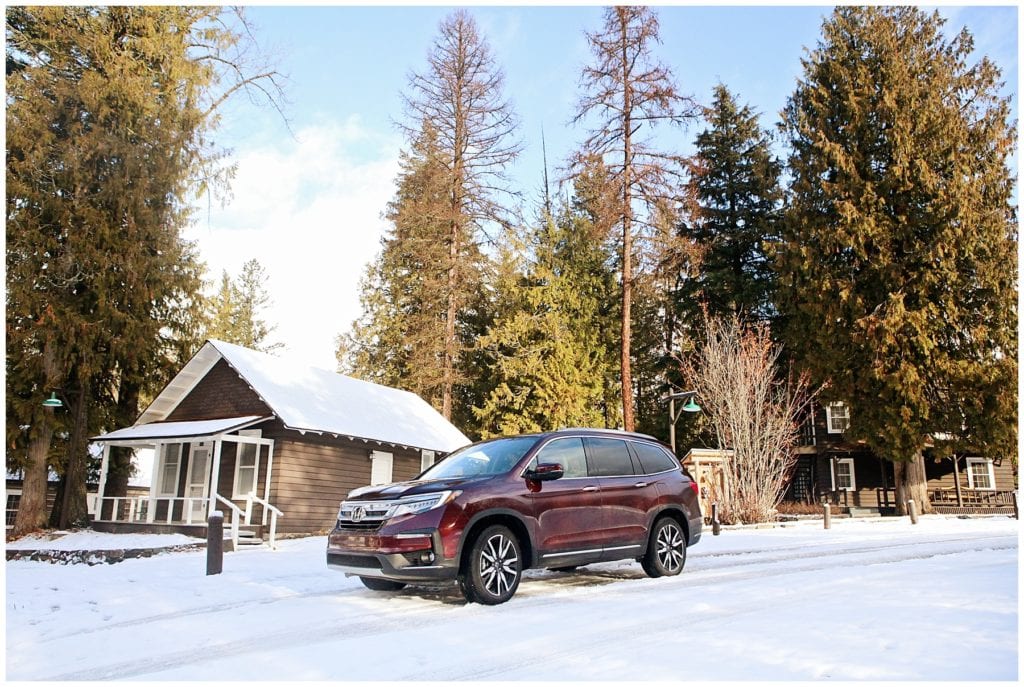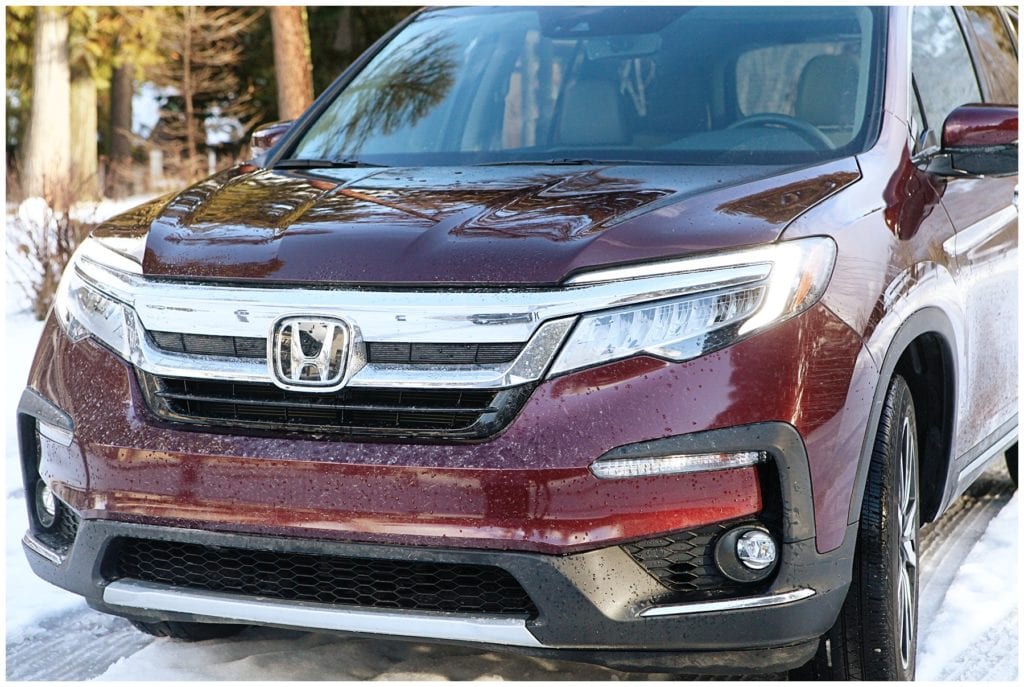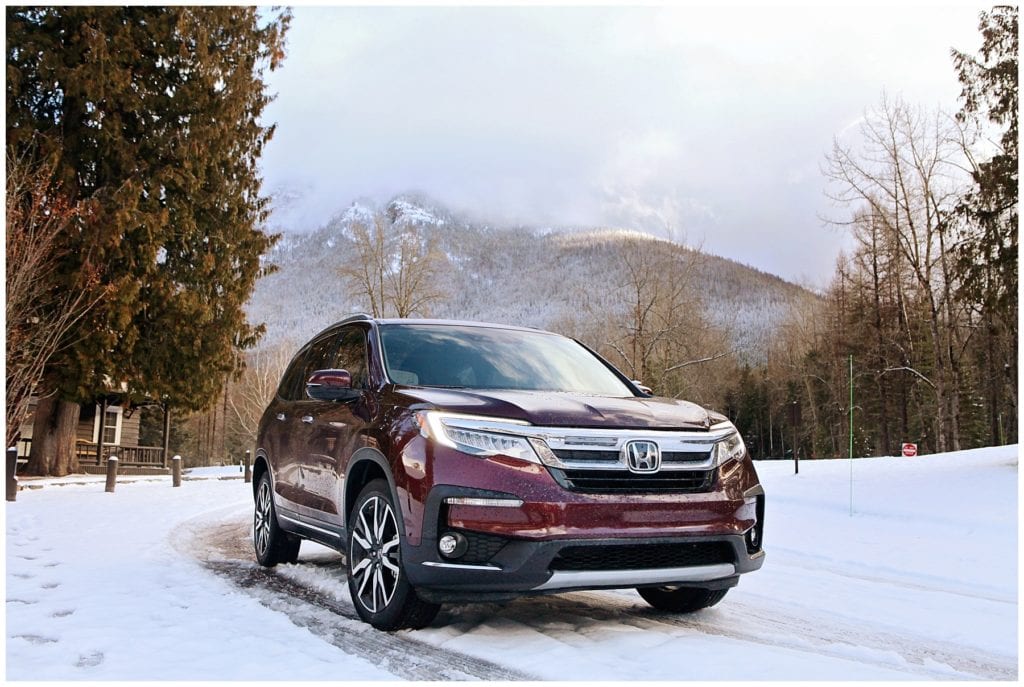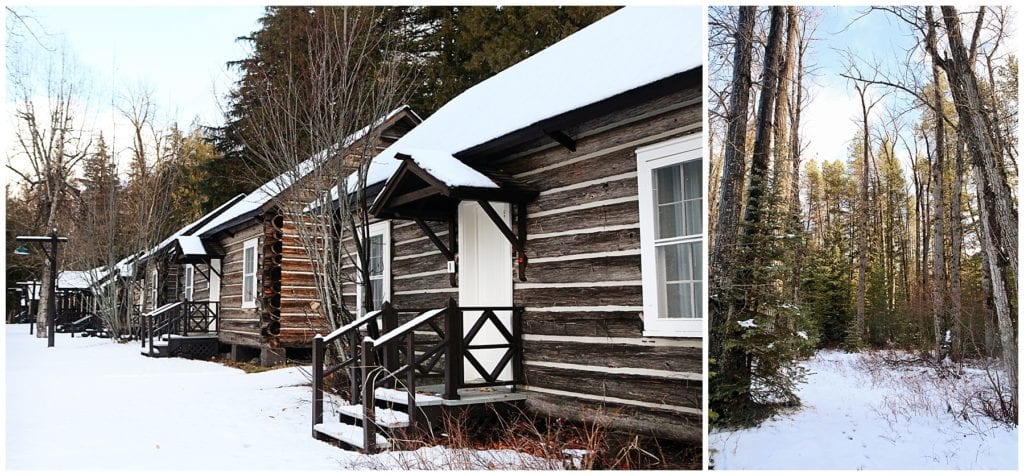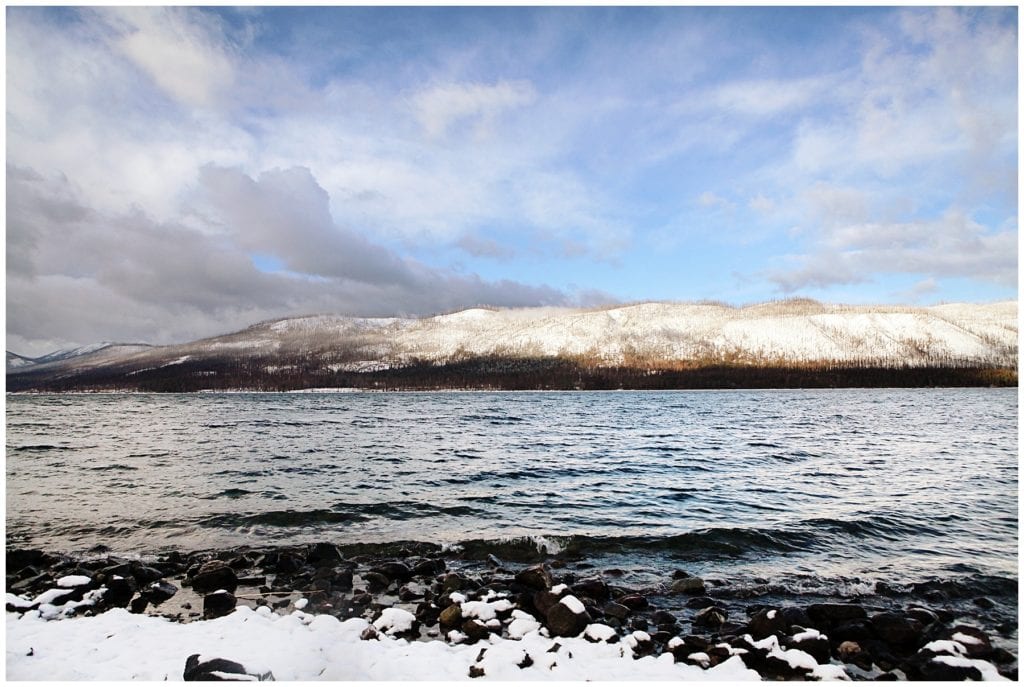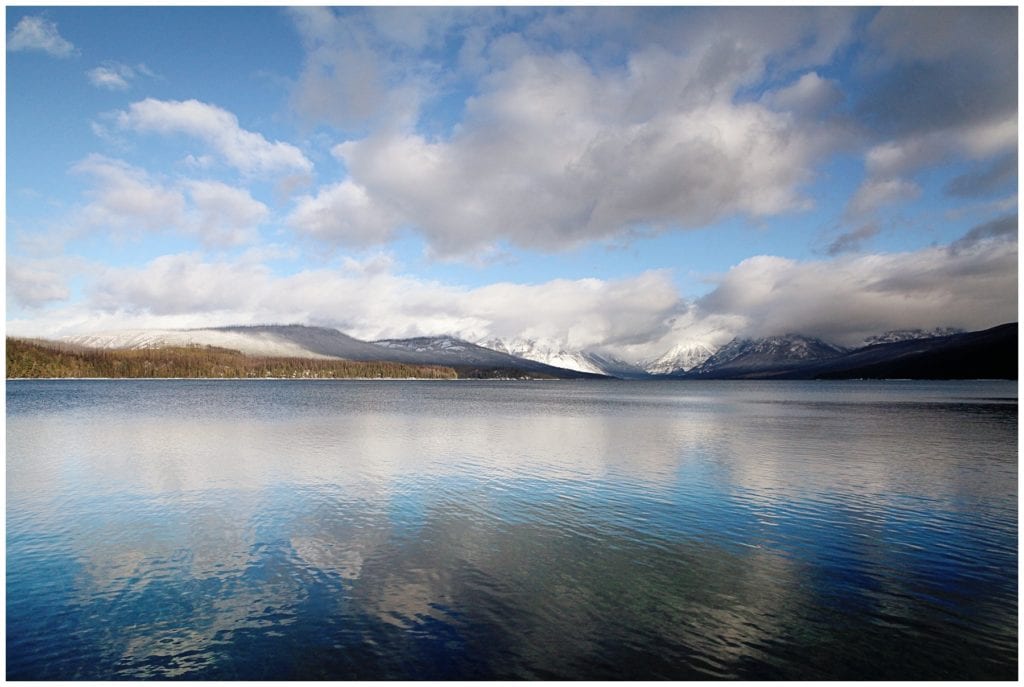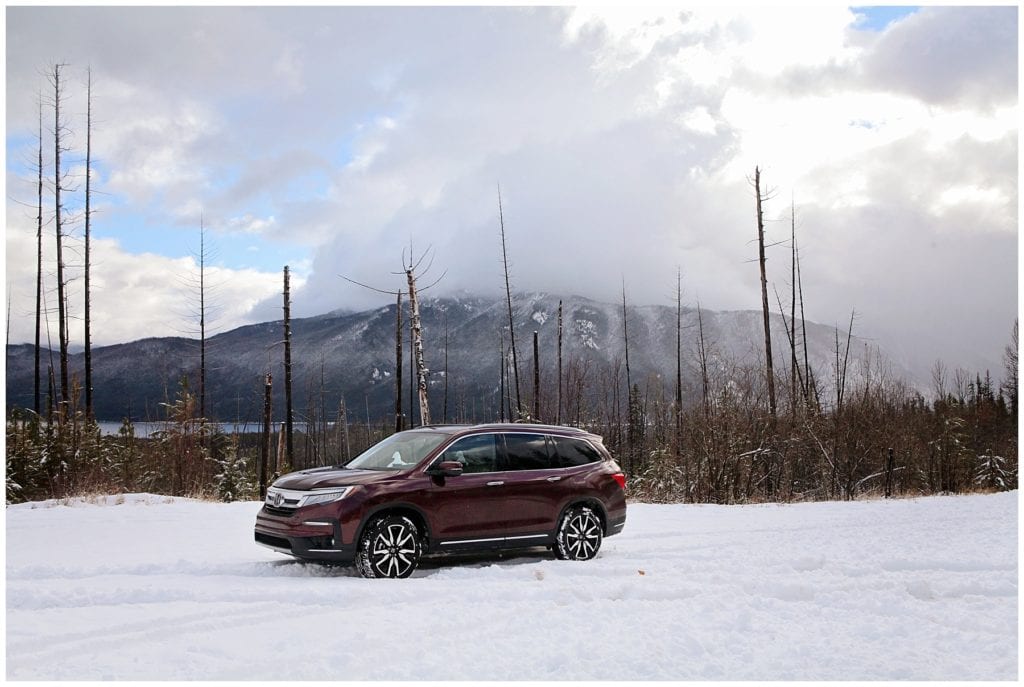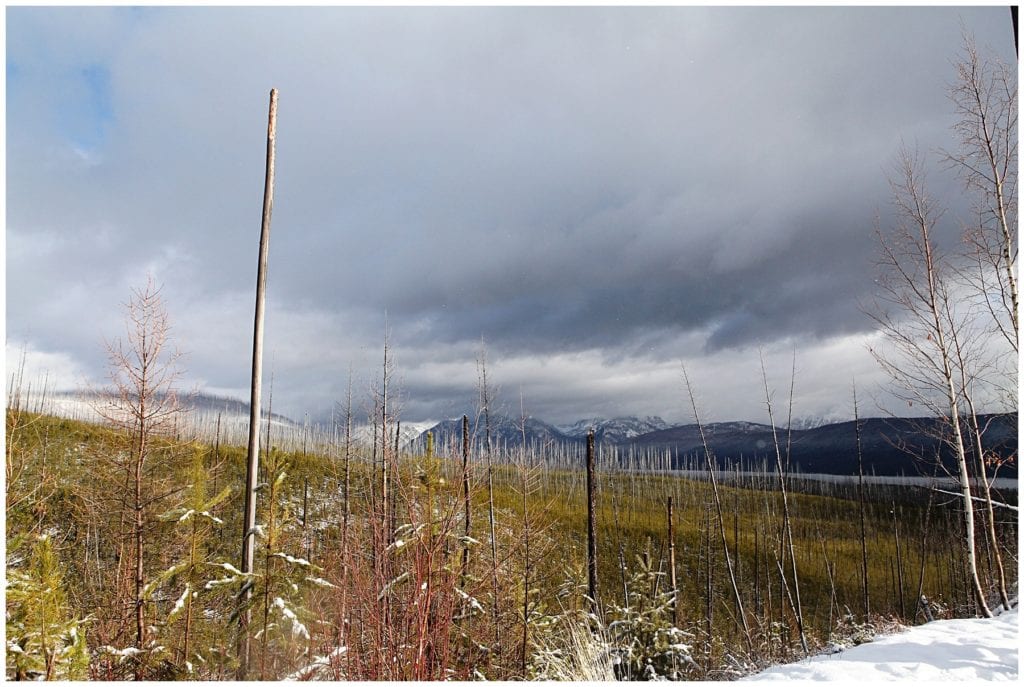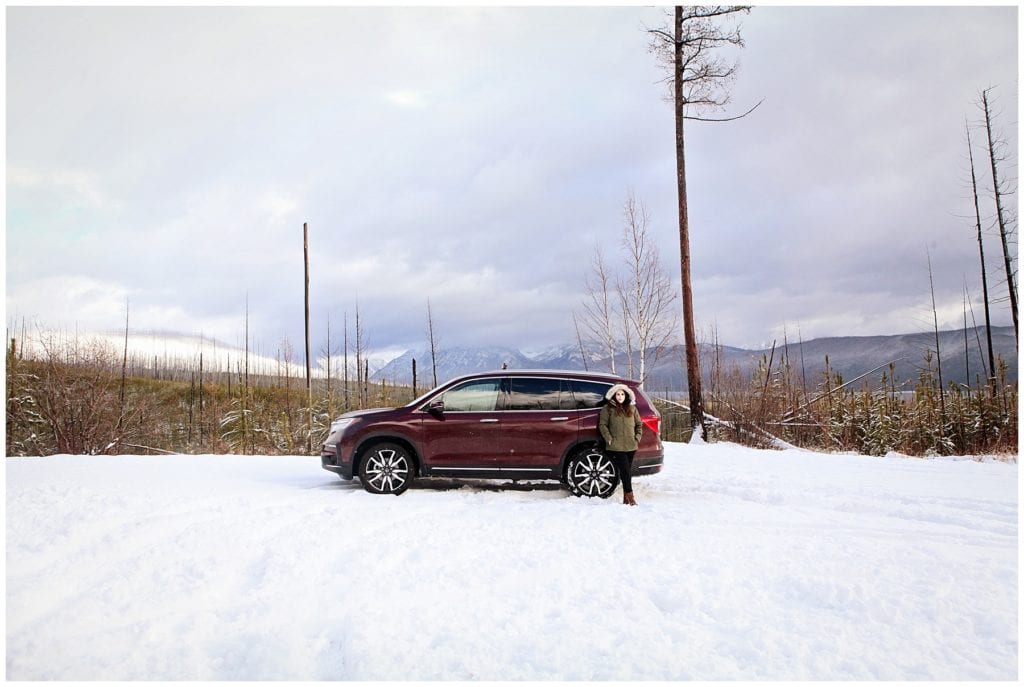 Driving through the park, the 2019 Honda Pilot fits right in with its more rugged exterior (compared to previous models) and features some leading-edge safety driver-assisted and connectivity technology.
Some of my favorite *features include:
A heated steering wheel

Wireless phone charger

Second row USB ports

A built-in navigation system

Rear Entertainment System with the "How Much Farther" app so kids can see how much more time is left in a journey

Panoramic sunroof for backseat passengers

One-touch power slide second-row seat

Intelligent Traction Management system – which lets you change your vehicle's torque based on drive conditions like snow, mud, and sand.
*Available features. Please visit automobiles.honda.com/pilot#specifications for actual trim application.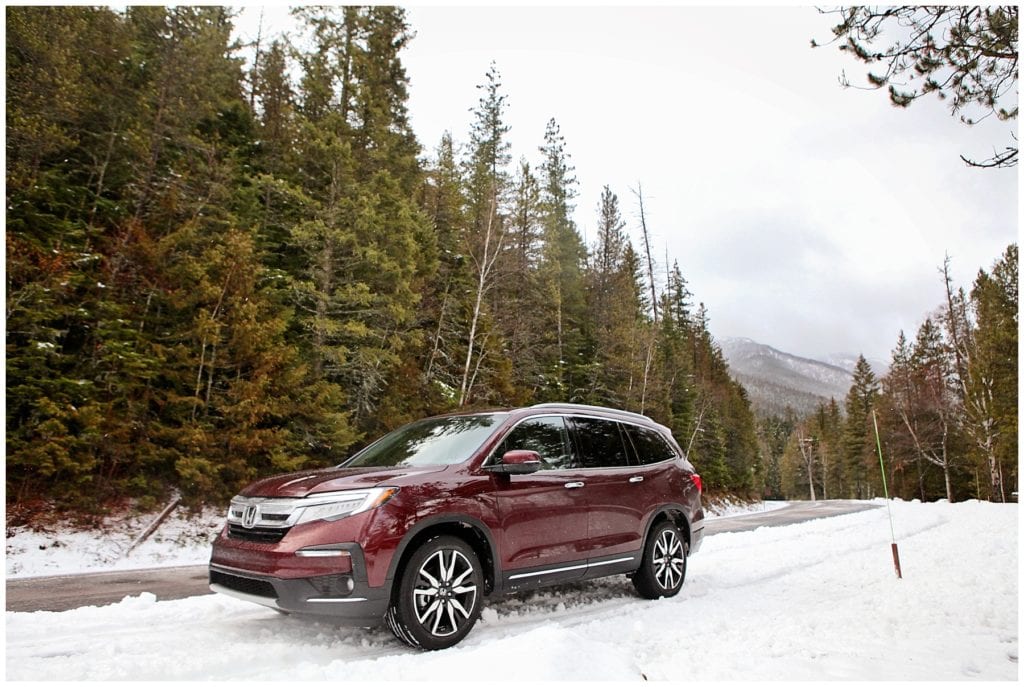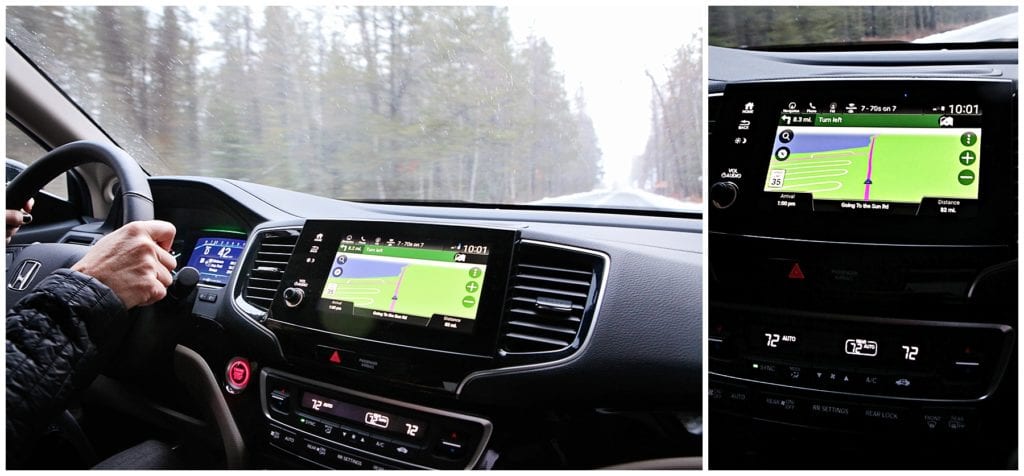 Some of these features are perfect for the kids in the family and others are perfect for the driver.
The Intelligent Variable Torque ManagementTM was probably the most helpful feature as we were driving through the park on snow-covered roads with ice. It allowed for more confidence when driving in snowy conditions next to mountains that, while stunning, also dropped off 40-plus feet in one direction.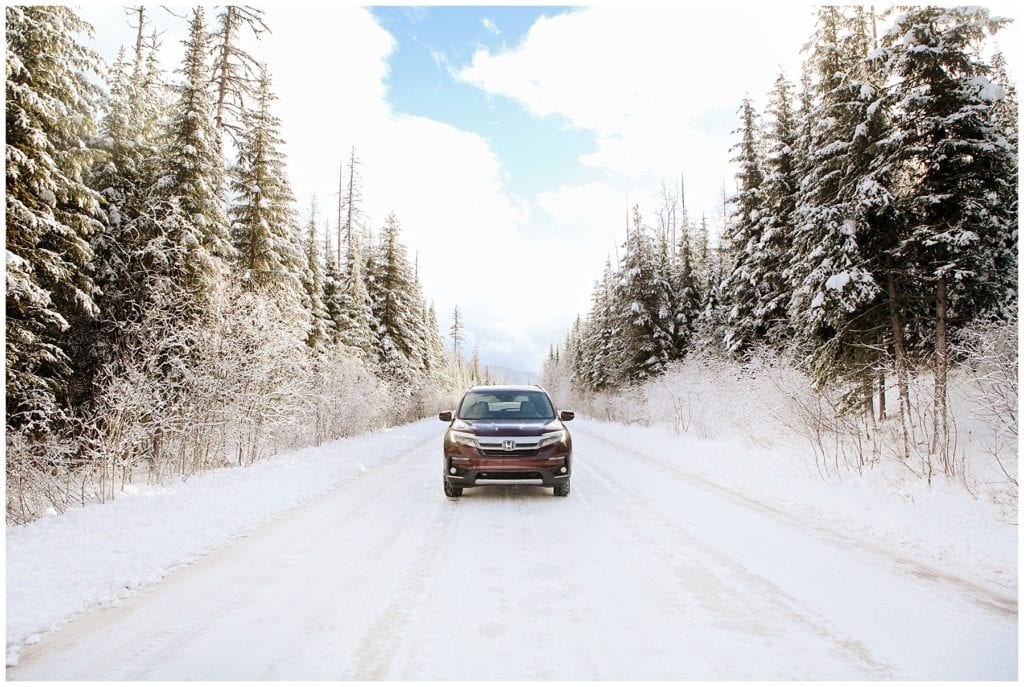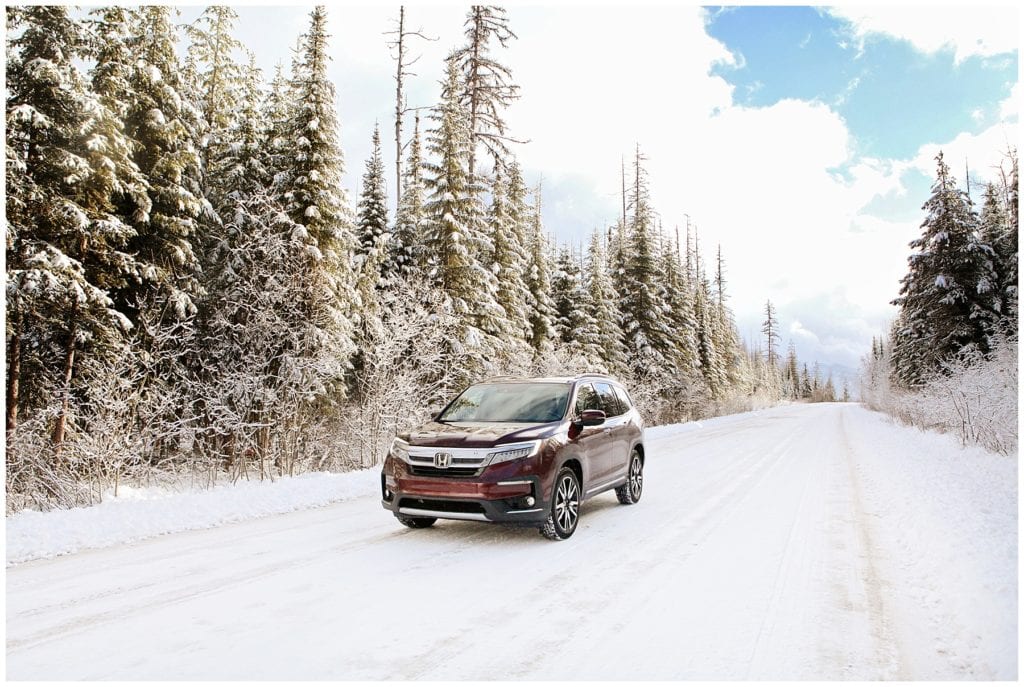 Choose between Normal for everyday drive conditions, Snow, Sand and Mud modes to optimize the vehicle's performance for all the different conditions you might encounter – including off-highway conditions. The system was tested during Canadian and Norwegian winters, on muddy roads in Moscow and on the soft and sandy roads of Dubai.
You simply hit a button on the console and you can immediately feel the difference in your driving experience.
During our drive we were able to test Normal, Snow and Sand Modes as well drove on paved roadways and even did some off-roading with a hill climb!
Comparing the 2019 model to my current 2013 model you can feel some differences in the way the cars drive, but not much. This SUV feels a smoother – even in snow and around corners. But the driving experience felt very similar to me. I felt still felt comfortable and very safe.
Once the adventure had ended, we traveled together back up into the Rockies to the HGTV Dream Home.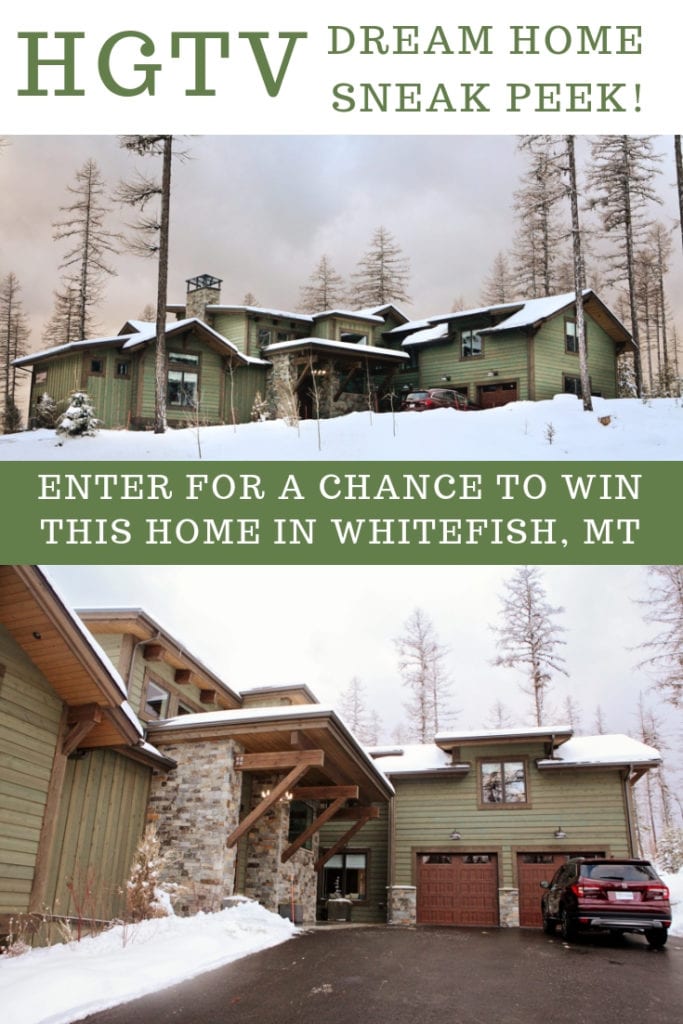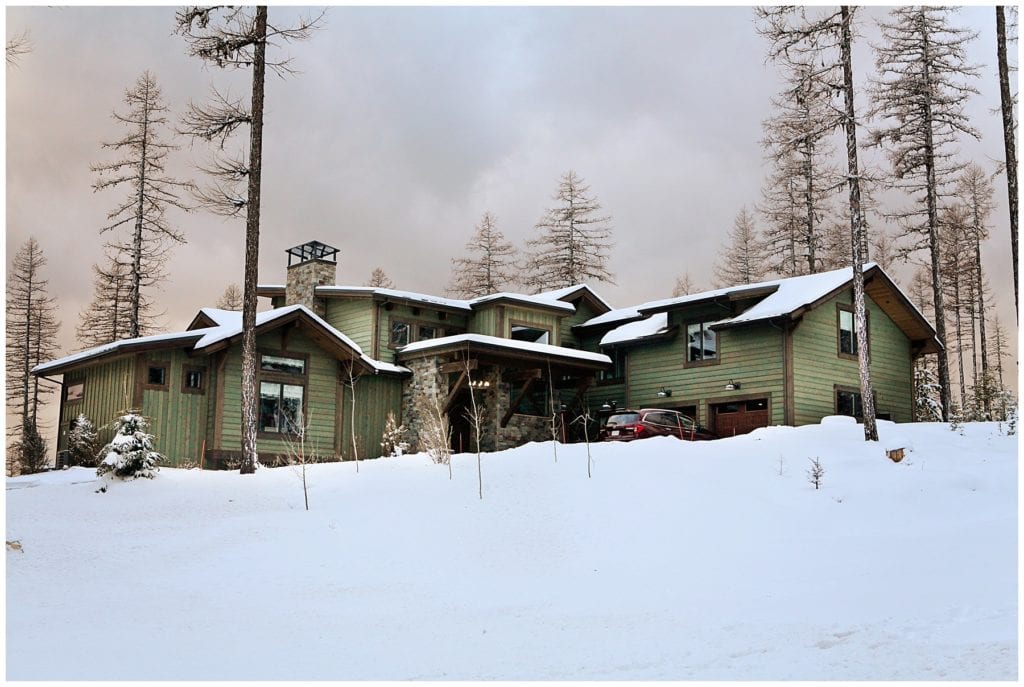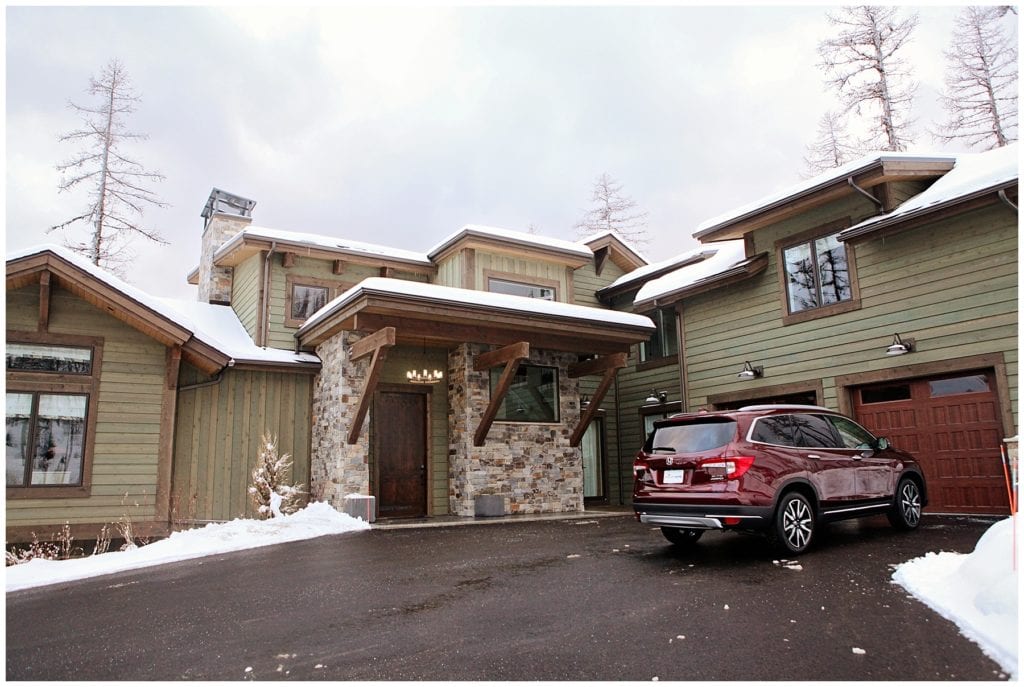 The HGTV Dream Home in Whitefish, Montana will be given away to one lucky person who enters the drawing between Dec. 28 and April 2019. In addition to the house, it includes the 2019 Honda Pilot Elite and $250,000. The total prize package is worth $2.3 million. You can enter two times per day HGTV Dream Home in Whitefish, Montana beginning Dec. 28. The winner will be chosen in April.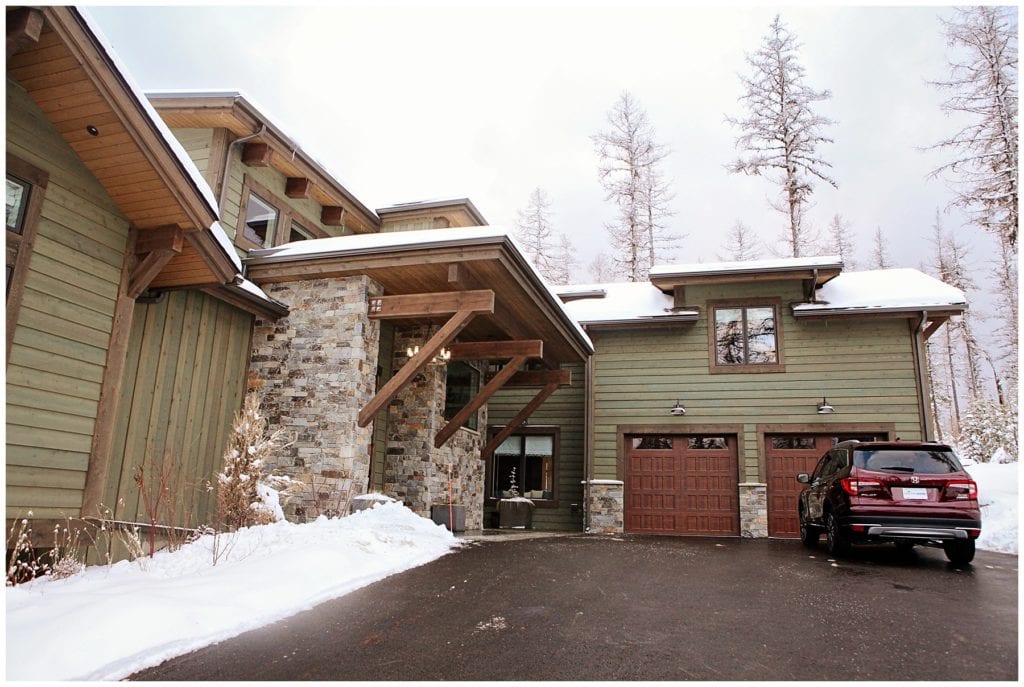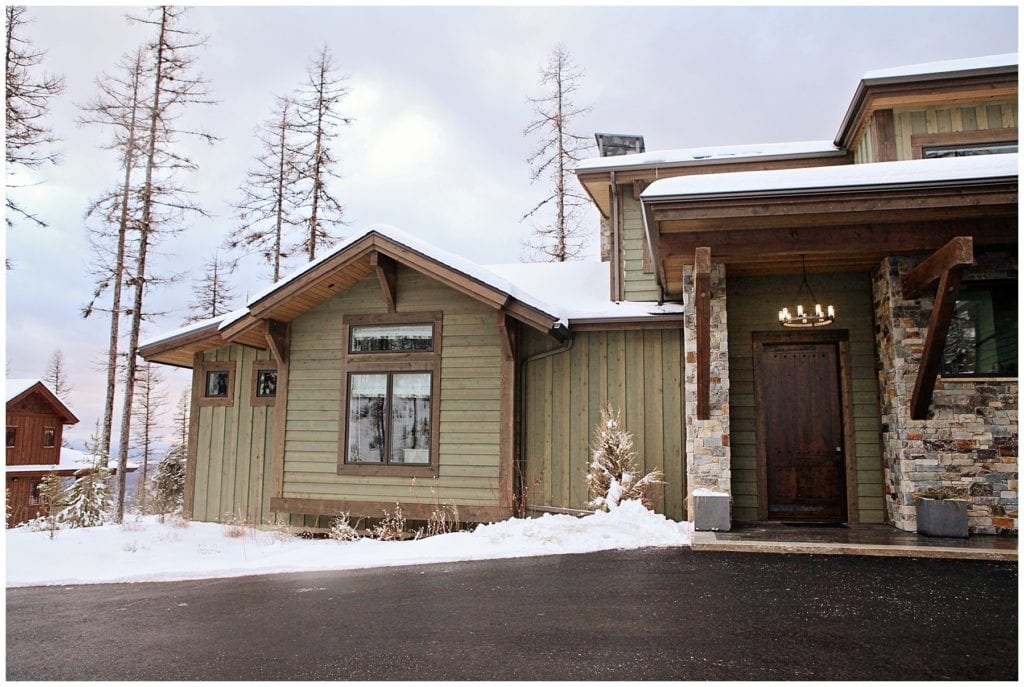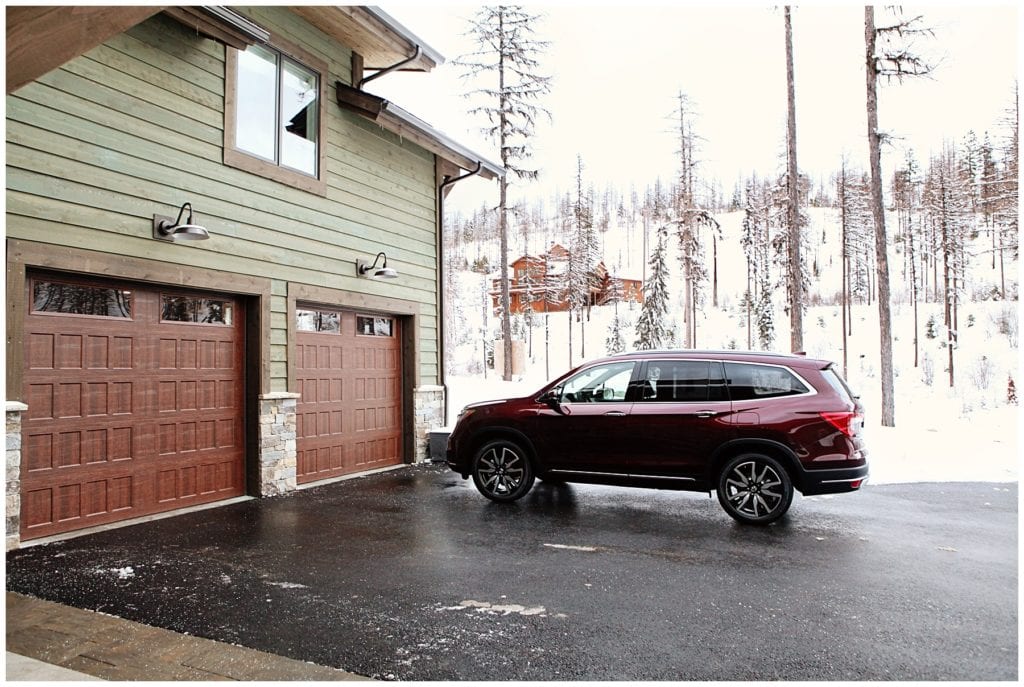 The home boasts a two-story entry, sitting room, and fireplace framed in metal with floor to ceiling windows to take full advantage of the view.
The kitchen includes a tall wine fridge, chef's stove, double oven and a vast island for prep, cookie baking and more. The windows above the kitchen sink fully open to give you the best of in-door out-door living.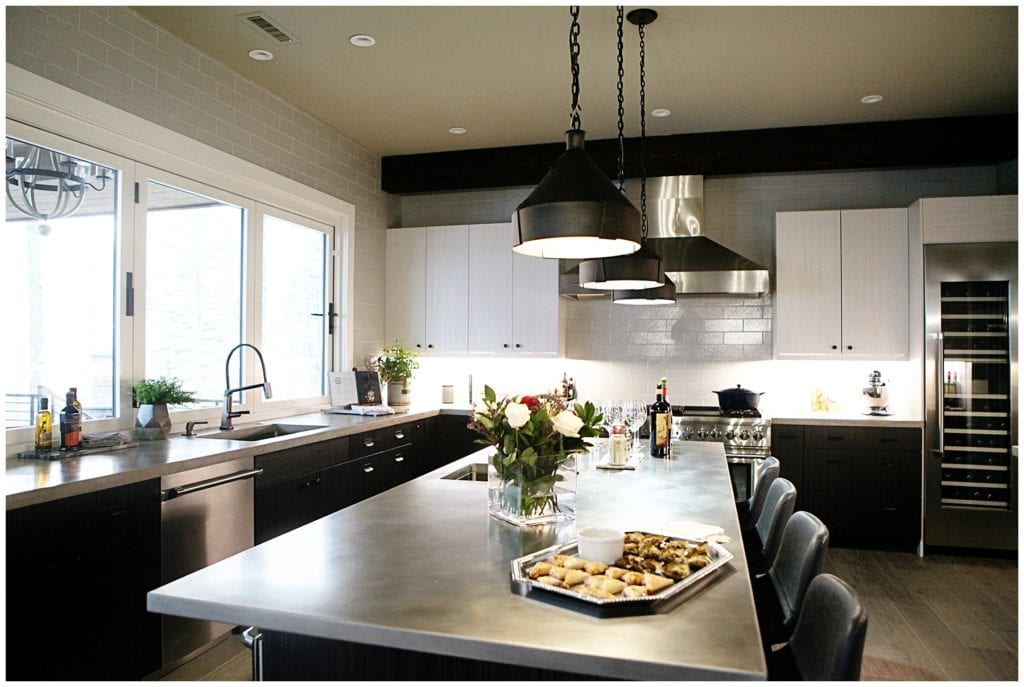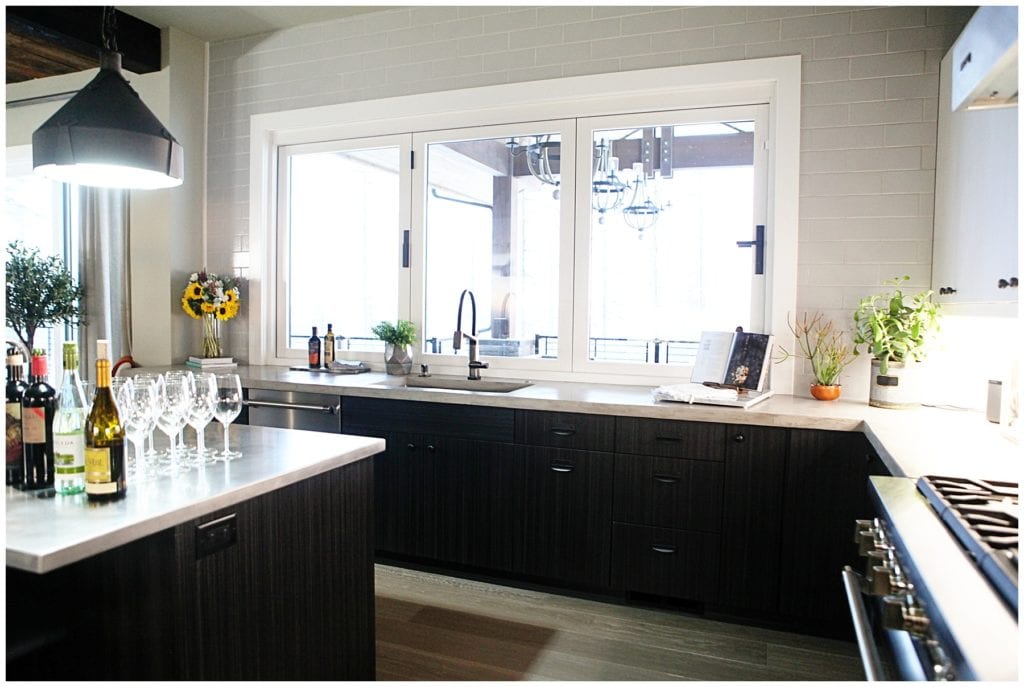 The master bedroom has a picture-perfect view of the mountainside with a master bath that includes two sinks and a combo shower and tub wet room with a massive walk-in closet.
The house is completed with two additional bedrooms and an enormous bonus room perfect for entertaining or lounging. The dog even has his or her own space in this mountain retreat with a doggie room built-in under the stairs.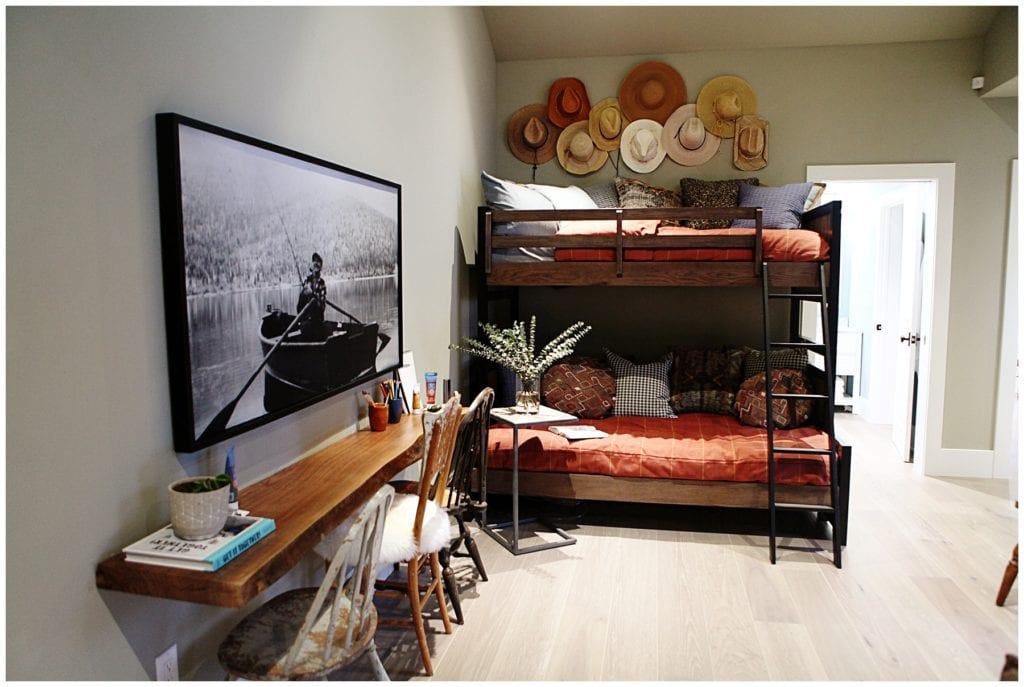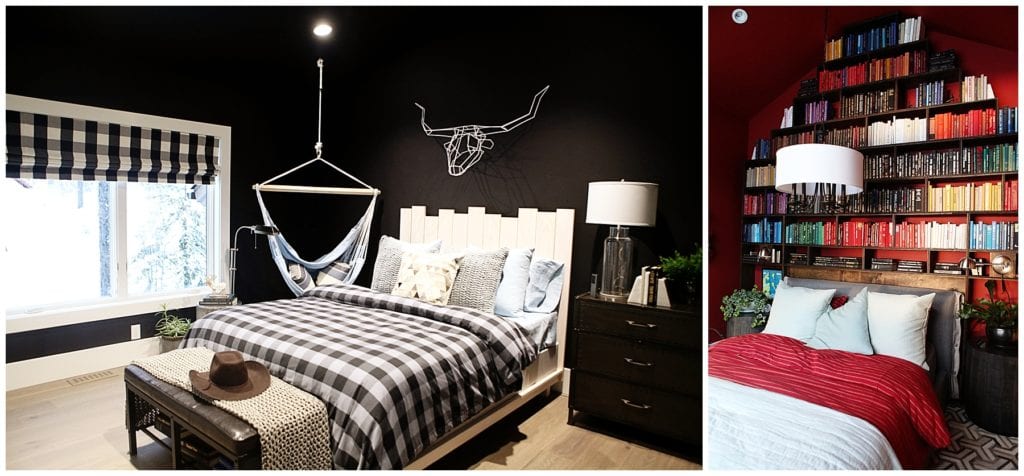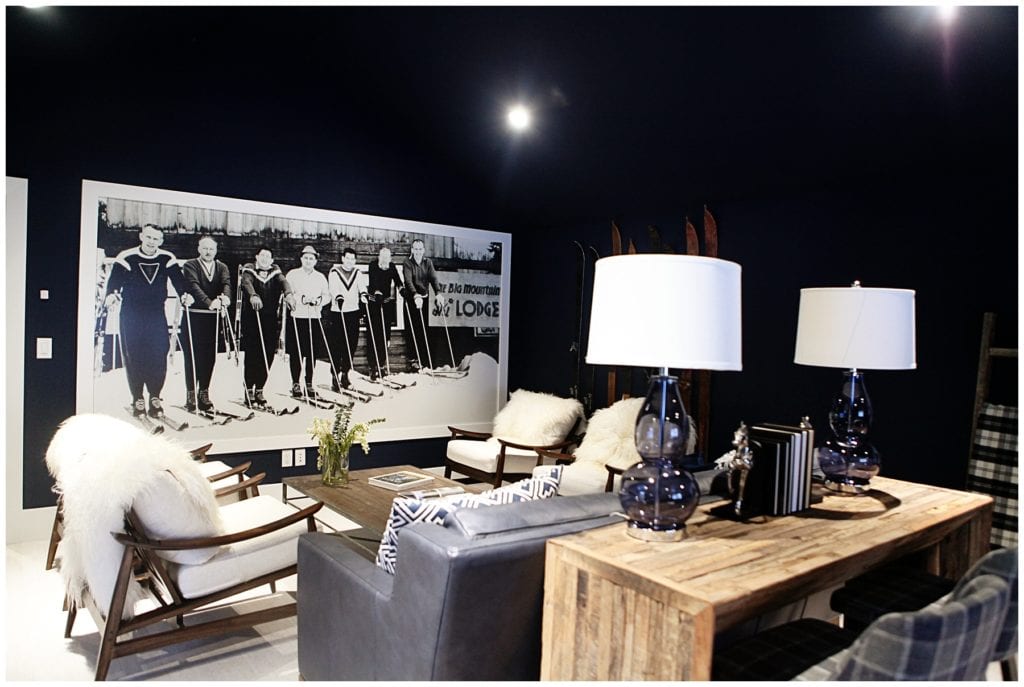 For more information about the HGTV Dream Home or to enter, HGTV Dream Home in Whitefish, Montana. For more information about the 2019 Honda Pilot, click here.
Catch a sneak peek of the HGTV Dream Home during a Jan. 1 television special on HGTV. The special will feature the Honda Pilot and showcase the construction and design of the home.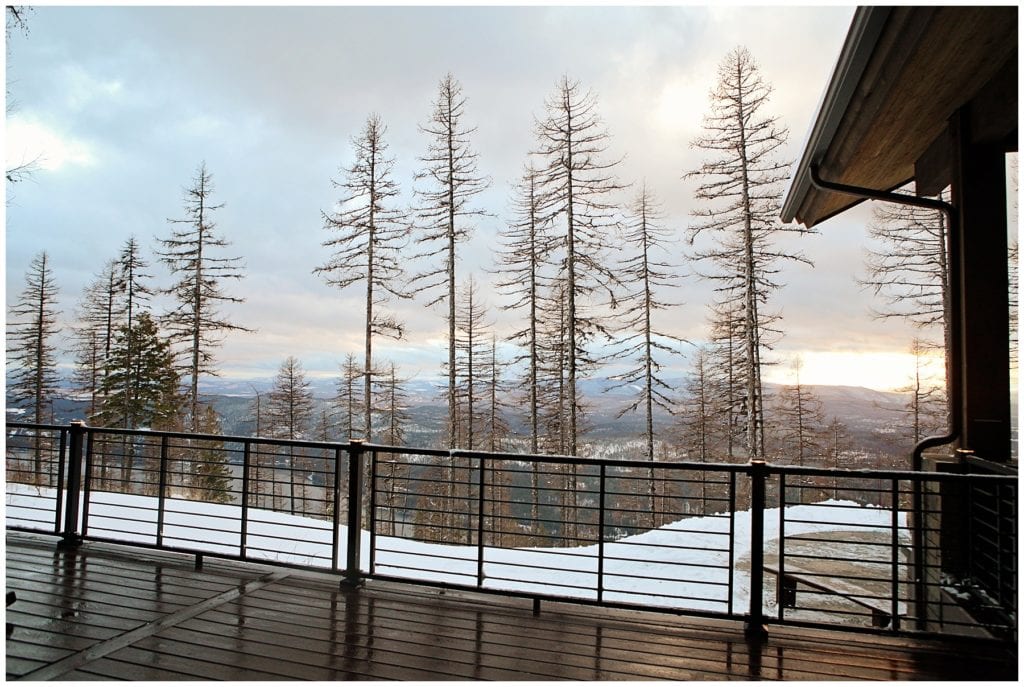 And remember, even if you don't win the Dream Home, you can still go buy the Honda Pilot. 🙂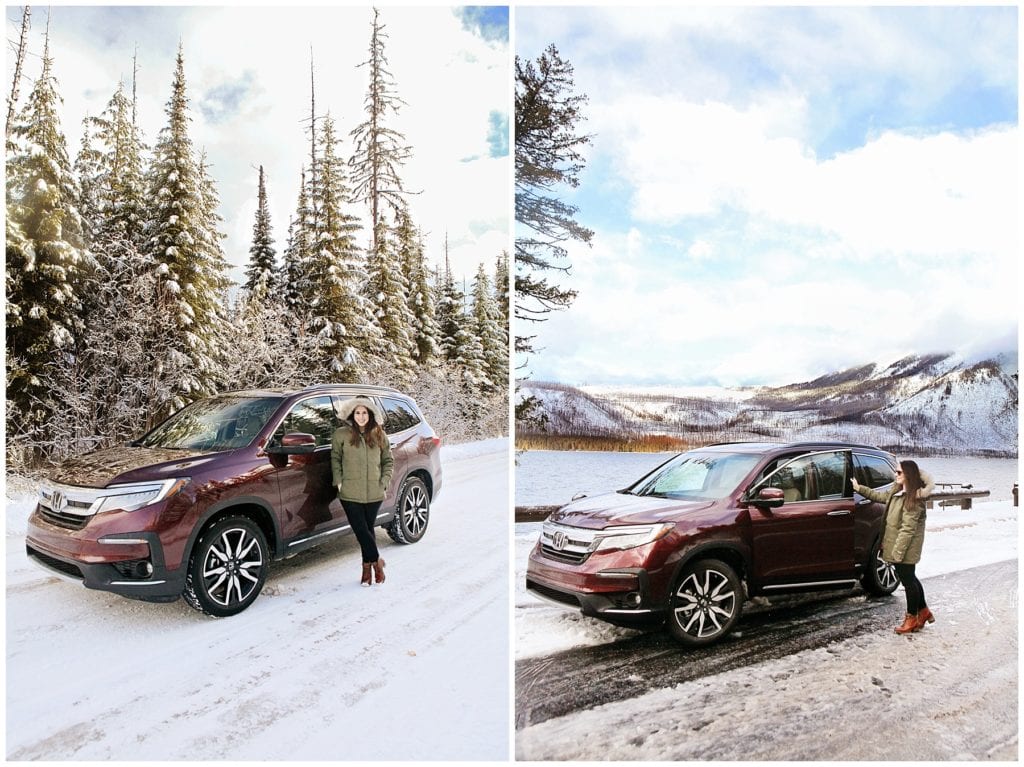 For more lifestyle posts, click here.