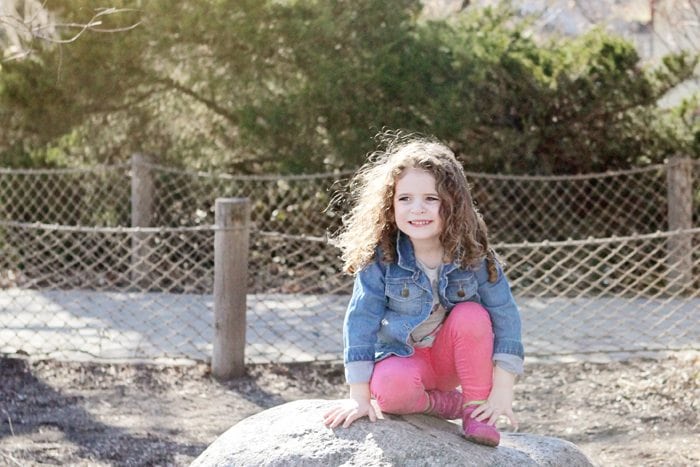 When I was a child I would spend all day playing. During the summer months I would spend my waking hours outside, barely coming in to eat unless my mom forced me to or bribed me. During the colder months I would spend all day making up stories with my dolls, stuffed animals or playing hairdresser with friends. We would often color each other's hair rainbow. We let our imaginations run wild all day long and I believe it made me a much more creative and ultimately successful adult.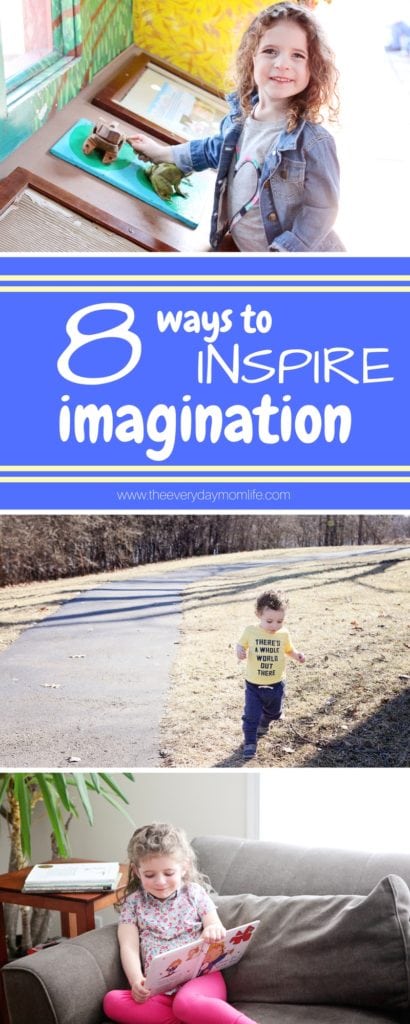 Today my daughter's favorite color is rainbow but life is so much different for her than it was for me. At 4 and a half-years-old she gets homework in preschool. Sure she has plenty of playtime too but her days are much more structured. She starts kindergarten next year and I'm a bit concerned she is going to miss out on opportunities to let her imagination run wild.
When my daughter and my son are home I try to do activities with them that will inspire imaginative play. They would love it if I could play with them all the time and lead the way, but let's face it, sometimes I can play with them and sometimes I can't. Other times I'm capable of playing with them, and do, but believe it's important that they cultivate their own imaginations instead of relying on me to set the scene.
Here are a few things we do together or they can do solo to jump start their imaginations.
Look for shapes in the clouds
I love this activity because you can do it in the car. We've often played it on the way home from school. When we're outside I love to get the kids dressed in comfy clothing from the Kohl's Carter's Kids collection so we can really get comfortable while we relax and look for shapes. I love to watch her lay on the trampoline and let her mind go and hear all about what she sees. The things she finds are all her own.
Drawing prompts
My daughter and son both love to draw and color. Sometimes I ask her to draw something for me just to see where her imagination takes her. If I ask her to draw me a Christmas tree she usually adds ornaments and decorates the tree all on her own. Sometimes the tree might be outside, other times it might have presents underneath it. I love that I can start her on an idea and she can take that thought and turn it into something that's completely her's. I can't wait till my son understands enough and has enough control to do the same thing. Right now he scribbles, which is important to me in its own right.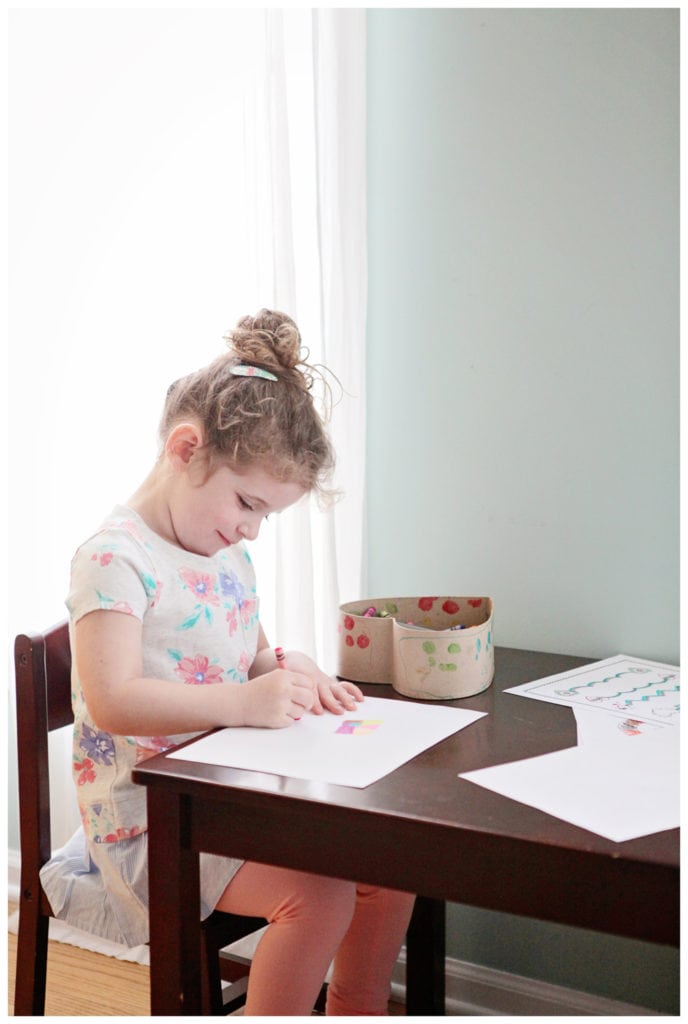 Solo "reading"
Reading is really important for our family. I love to curl up with the kids and read them a book that I know they love. Sometimes though, I like it when they solo "read." Neither of them can actually read yet but I learned this trick from their school. Each time they pick up a book they make it their own. The pictures tell them a story that's different from the ones I read and that's perfectly ok. While they prefer I read to them, they will also happily curl up in a pair of Carter's jeans or stretchy pants from Kohl's and create a story for themselves.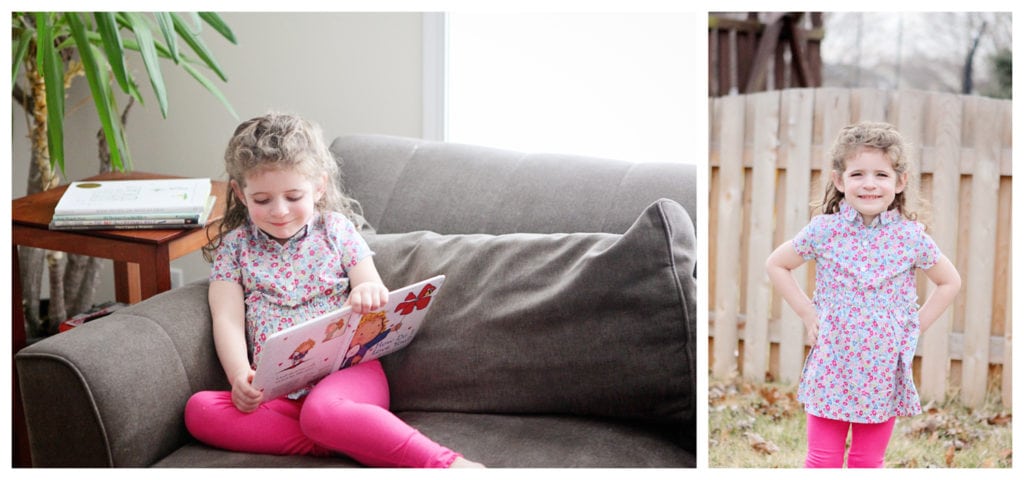 Exercise
Allowing my kids to run, jump, climb and just be kids outside, or inside, is so important for them from a health prospective and it helps to spark ideas that often lead to more fun. We just simply throw on some of our play clothing from Carter's and head out to let them work out all that energy – exercising their bodies as well as their minds.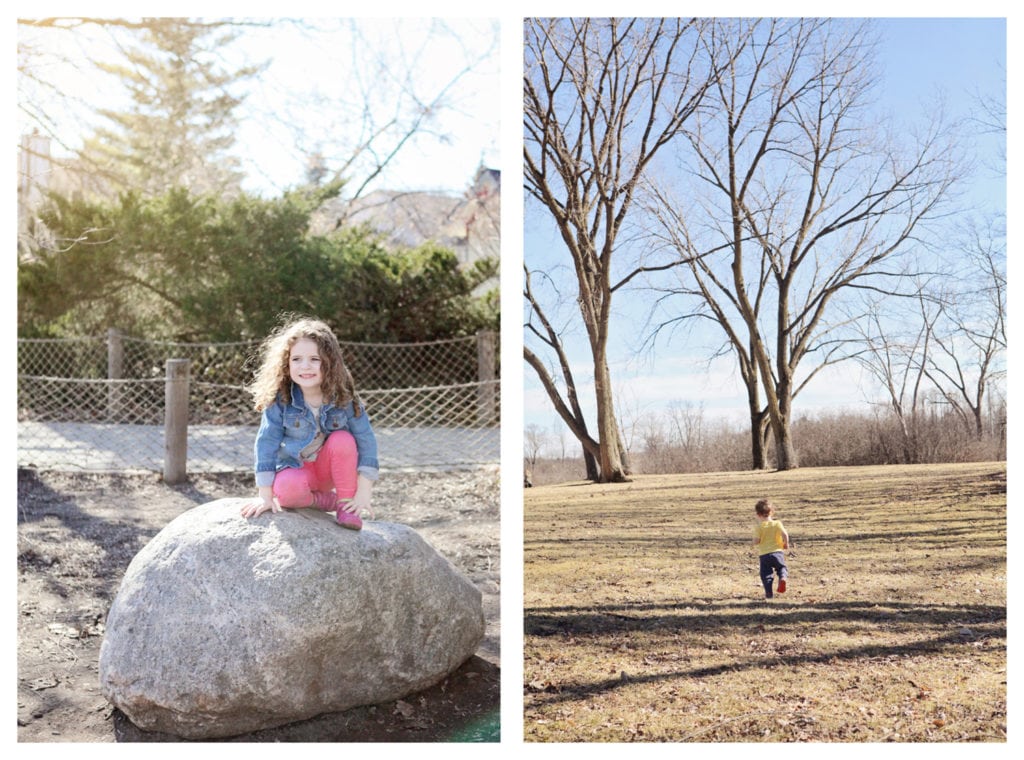 Play make-believe
Sometimes my daughter and I play hairdresser and I get to be the client, sometimes we play house and I get to be the baby (imagine that!), other times we play store in her little house in the backyard and she "cooks" for me. No matter what we are playing, I try to let her lead as much as possible or ask her questions to take her to the next big idea in our make-believe play. It doesn't matter what we are playing as long as we are pretending to be someone else and/or somewhere else. Our imaginations lead the way.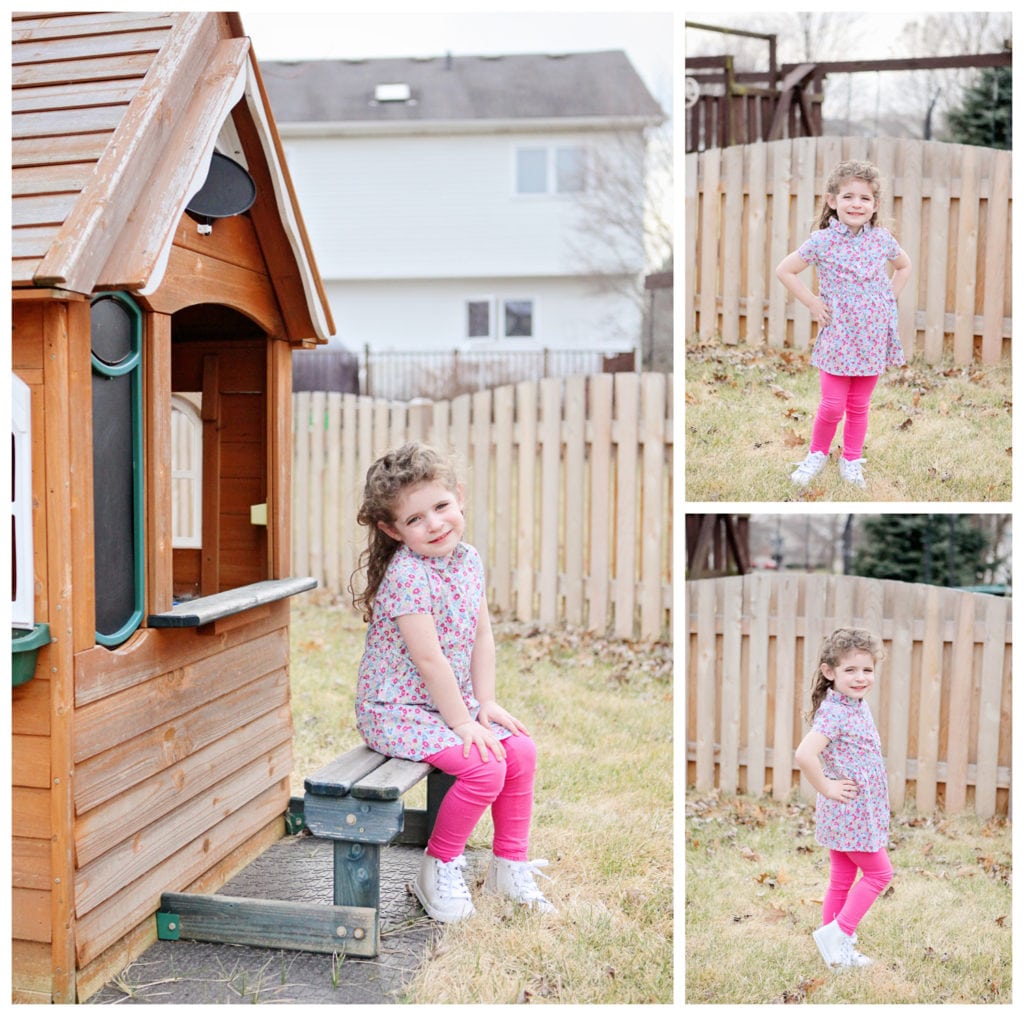 Exploring their world
I try to make sure I teach my kids something new each week. Considering the age they are at, I'm sure I teach them more often than that. However, I intentionally make it a point to show them something new in their world each week. Sometimes we do this through and art project like we did with our slime planets. Other times we throw on their Carter's jackets and do this with a trip to the zoo where we can see, touch and learn about animals and their sounds. Doing something like this always sparks questions and questions always lead to new ideas.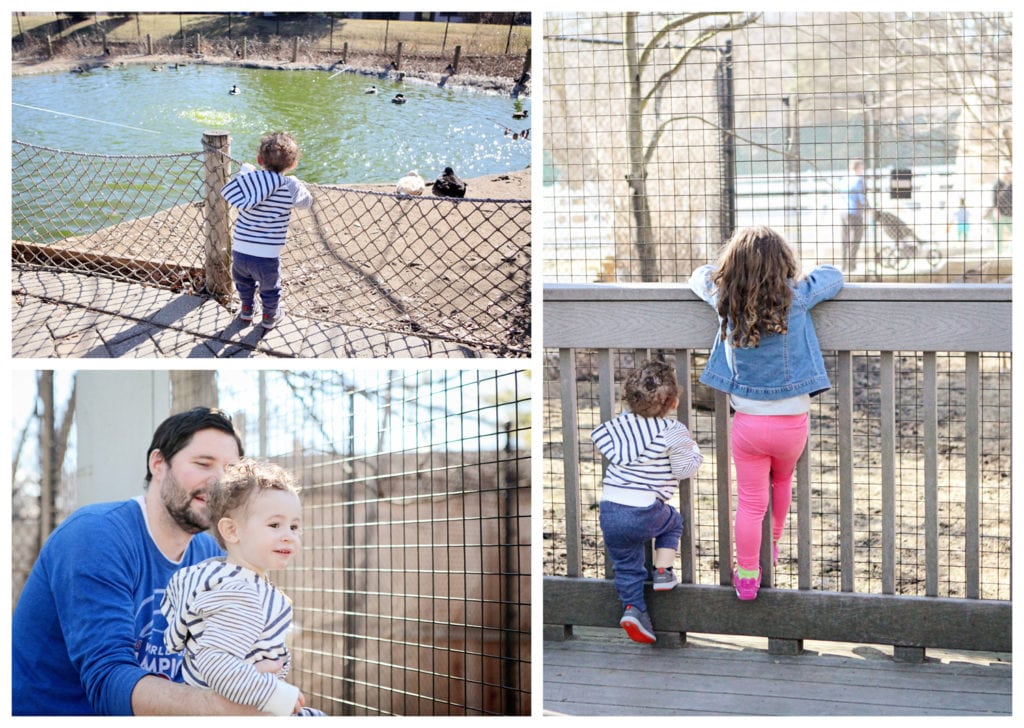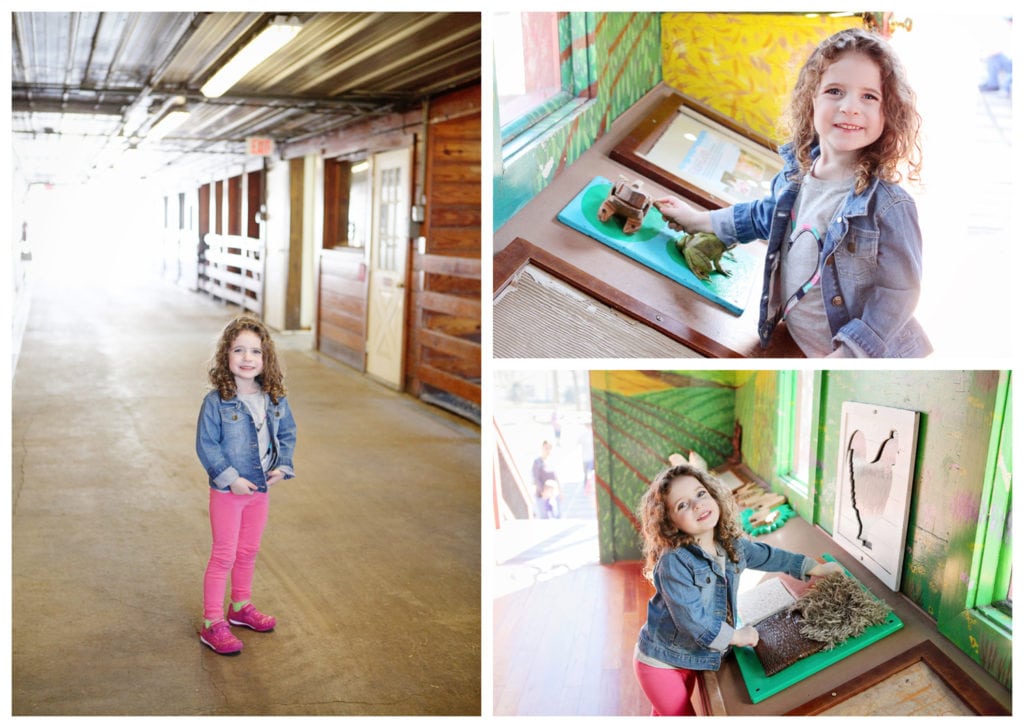 Play dough
I know some moms twitch when you mention play dough. It's messy. It drives them crazy when the colors get all mixed up. However, I adore play dough. Not only does it keep my kids busy but it keeps them creating and imagining new things to create. My daughter often makes snakes or animals and has been playing with play dough for years. I recently introduced my son to play dough and showed him how to cut it with a plastic knife. I know going forward this will be one of his favorite activities and I know it will keep both their imaginations working overtime as they cut, stamp and press the dough into new shapes.
Dance it out
We tend to dance a lot in our house. Like exercising, it lets us get energy out and we get to pretend we are singers and dancers at a concert. My daughter often likes to pretend she is Taylor Swift, even though we've been listening to a lot more Justin Timberlake these days. We like to do this on a Saturday morning when everyone is still in their cozy Carter's pajamas or on Sunday afternoons when we need to reset after nap time ends. Shaking our booties in the living room seems to jump start us our imaginations though and we are quickly off to another activity that stems from our family concert.
What other ways do you inspire your kids' imaginations at home?
For more motherhood tips, click here. 

My blog may contain links to other websites. I am not responsible for the privacy policies of those other websites. When you click on a link, your information may be collected by those websites so I encourage you to read their privacy policies. These affiliate links are not associated with Kohl's.