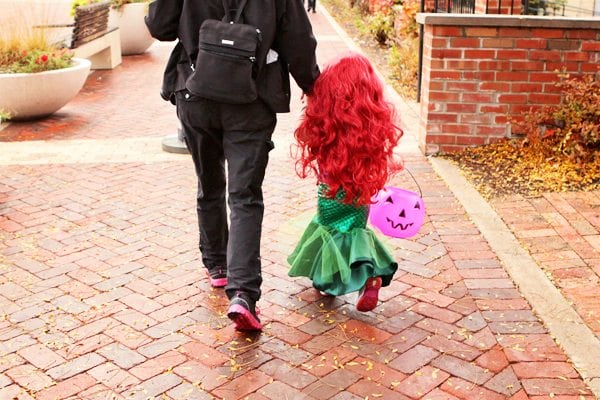 Throughout life, Halloween hadn't been that important to me, but like almost all holidays, it became much more fun when I had kids.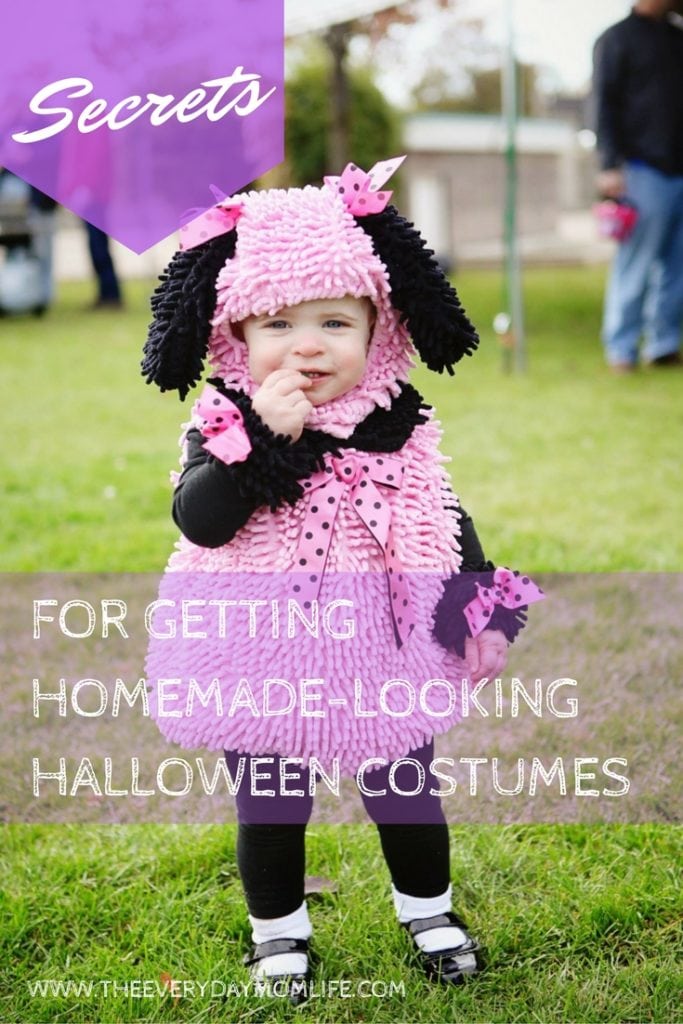 When I was young, my mom handmade all of our Halloween costumes. I remember her bent over the sewing machine the week before, measuring inseams and adding little details to make sure our costumes were exactly what she wanted. One year, she got sick and was in the hospital for Halloween so my grandma stepped in and took over. She made me the cutest Little Bo Peep costume and my grandfather even made me a big, sheep herding, staff-thing (I'm sure those things have a name) out of bent metal. In hindsight, that was probably super dangerous, but my grandmother wrapped it in ribbon, made it beautiful and sent me off in the dark with my cousins.
When I had my daughter, I panicked a little bit about Halloween. I haven't touched a sewing machine since Home Ec. in 1992, but I wanted my kids to have the same kind of love-filled costumes that I had growing up. So I did whatever I tend to do when feeling a bit overwhelmed with something – I procrastinated.
I did this for my daughter's first Halloween, before I discovered how to "make" my kids' Halloween costumes without wrapping any bobbins. Today, I buy their costumes from a few trusted places and then give them my own spin with some customization. I do a few, simple things and their Halloween costumes look like they were put together with the same love that mine were back in the 80's. In fact, people often ask me if I've made them or they talk about how well-made they look.
So, no more stressing over Halloween, mamas. We are busy enough. Here are my Halloween costume secrets starting with my favorite places to shop.
My Favorite Places for Baby and Toddler Costumers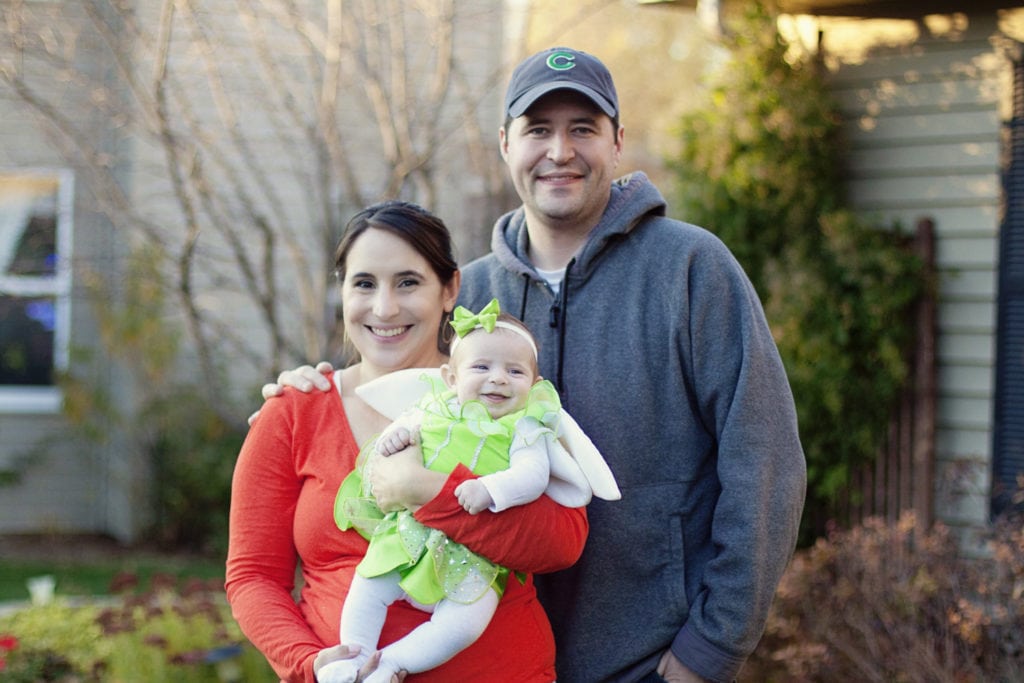 Babies R' Us – The first year that I completely dropped the ball I ended up here. I was still dead set on making her costume. I think it was about a week before Halloween and luckily somewhere in that store, I had an epiphany. My baby didn't sleep through the night or nap well. She still woke up ALL THE TIME. When the hell was I going to make a costume? Almost all the costumes were gone. But, I was able to snag an adorable Tinkerbell Costume that was perfect for her. I bought some white tights, put a long-sleeved onesie under it, added a headband and she was the sweetest, little pixie.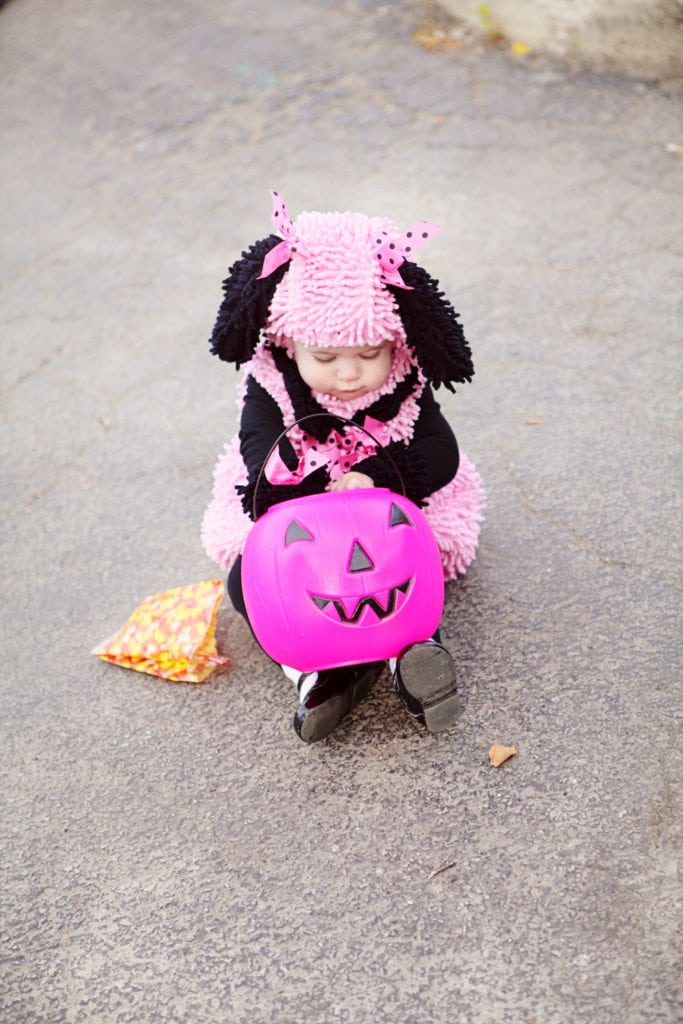 HalloweenCostumes.com – Fast-forward to my daughter's second Halloween. I was again planning to magically become Martha Stewart to sew a costume. About two weeks before Halloween, we were still costumeless. I was online one night looking for inspiration and I stumbled across this site. It has some of the cutest costumes for babies and toddlers that I have ever seen and none of them look like they came off a shelf somewhere. I ended up buying the cutest Pink Poodle costume and that's the year it started happening. I heard people whispering behind me as my daughter ran through a field during the town's trick-or-treat festival – her little tail wagging behind her.
"I wonder if she made it," they said.
A couple people had asked me that and I decided that I would kiss my anxiety about Halloween goodbye because I wasn't going to have to retake 7th grade Home Ec. My kids were going to have amazing costumes that weren't going to leave me slaving away over a sewing machine. My son's first Halloween costume also came from here and so many people loved it and asked how I made it or where it came from.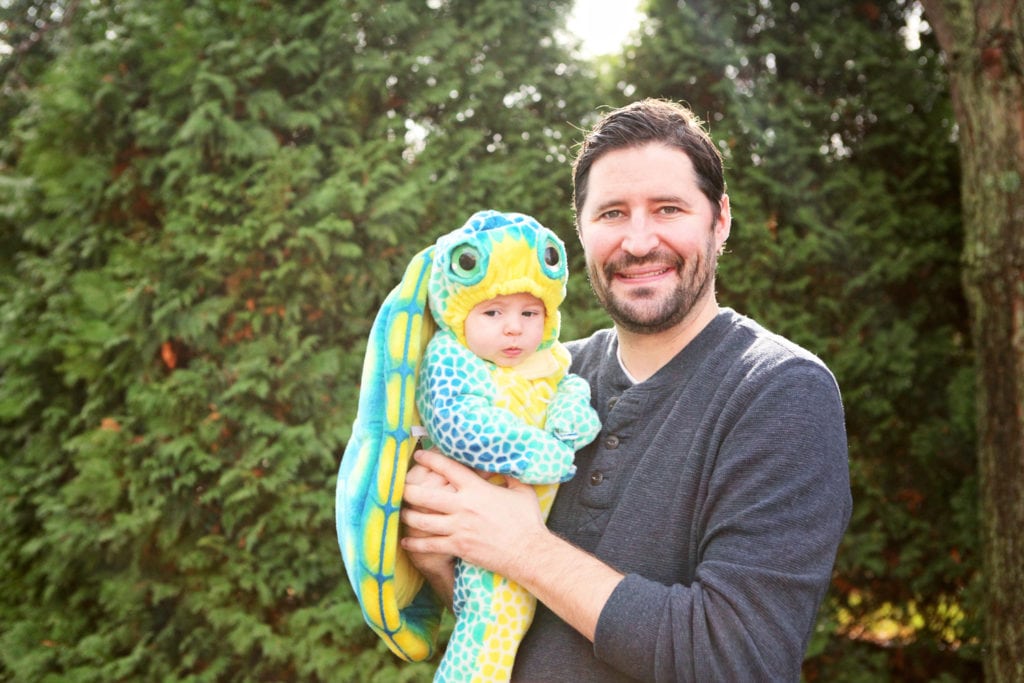 Once my daughter was a little older and she started picking out her own costumes, it became harder. She, like most kids, had character heroes and wanted to be them. Actual characters were harder for me than just cute animals. But, I was able to make my daughter's costume dreams come true.
My Favorite Places for Pre-K and Up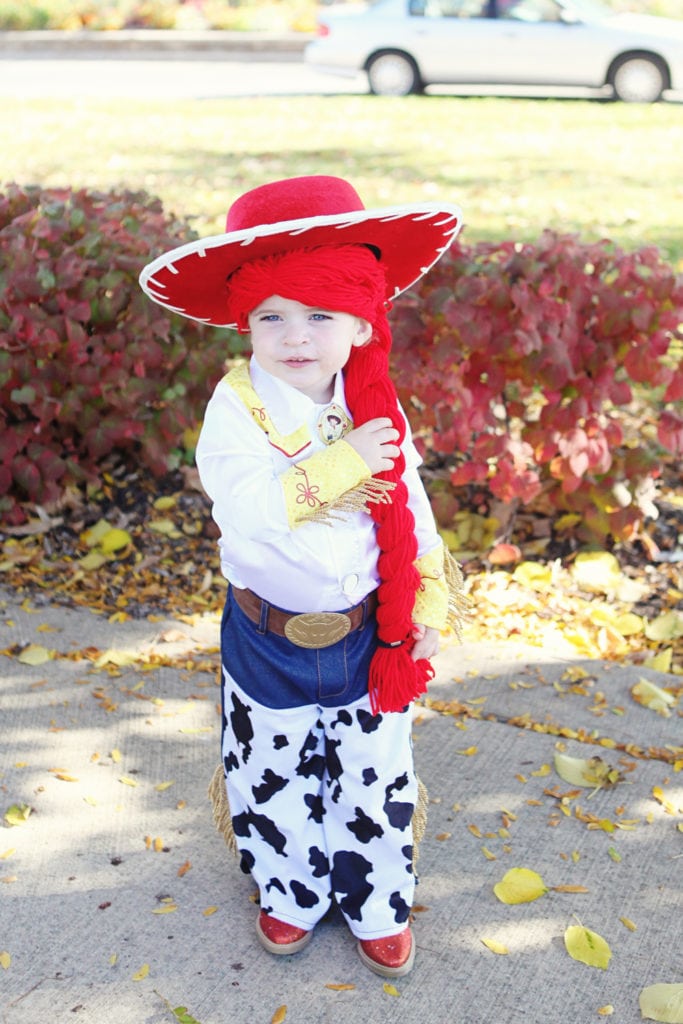 The Disney Store – Disney kicks its costume game up around Halloween. If your kid likes Disney, you have to look in the store for their costume. Unfortunately, I've found that you can't get the same type of quality in a knock-off Disney costume. For my daughter's third Halloween, I bought almost the entire costume at the Disney store because the quality was so much better than anything else I found. It wasn't cheap, but everything else I found had horrible reviews or looked like it would fall apart after an hour. She thought Jessie was just the greatest thing in the world at that point and I wanted her to feel like a perfect, little cowgirl. I did make her wig because I felt like the costume wasn't complete without the hair and I couldn't find anything I really liked anywhere else. You can find instructions for that here.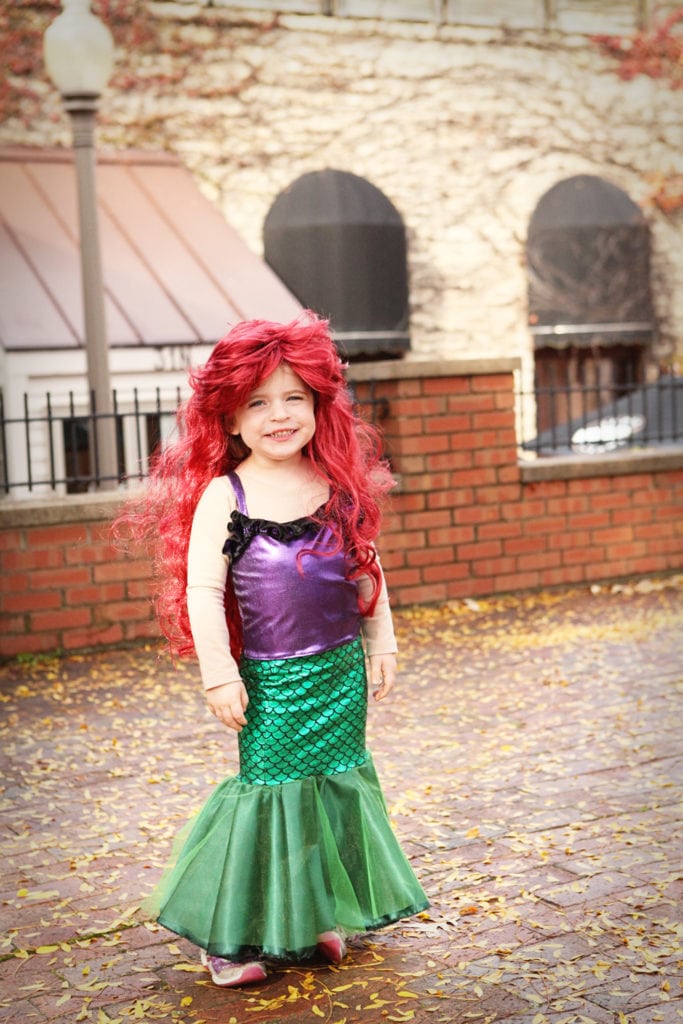 Etsy – I you can't make it, get someone else to make it. My daughter's costume last year came from Etsy and parts of it will come from there this year too. Last year she was Ariel and this year she is being Rainbow Dash Equestria Girl. Just in case you don't know what that is, it is a My Little Pony-person hybrid that is for kids much older than her. I'm not even sure how she got into this. I fully expected she would be a Paw Patrol character this year.
I've also ordered my son's costume from Etsy this year. I was considering one at the HalloweenCostumes.com, but he is going to be a lion and it didn't look like he could walk in the one from the online store without getting it really dirty.
Amazon – With the character costumes I've found that I need to find pieces of them in more than one spot and Amazon has been my go-to for quirky things like wigs. I found the Jessie hat on Amazon too because the Disney store costume didn't come with one.
Some Tips For Shopping For Halloween Costume
Make It Warm – We live outside Chicago so the weather here is less than desirable by the time Halloween rolls around. If the costumes that I find for my kids aren't warm, I make them warmer. For instance, with the Tinkerbell costume I added stockings and a long-sleeved onesie. For the pink puppy I added leggings, a long-sleeved black shirt, socks and shoes. For the Ariel costume I added a long-sleeved, tan bodysuit and leggings under her tail skirt. This year she will wear a light blue, long-sleeved bodysuit and light blue tights, which also function as Rainbow Dash's blue skin.
It Needs To Be Comfortable – If you're shopping for young kids, you want the costume to me comfy. My kids end up wearing their costumes three times – the school Halloween night, the downtown trick-or-treat at local businesses and then Halloween. I don't want them to love the idea of dressing up but then hate wearing the actual costume. This is part of the reason why I went with the Etsy lion costume for my son this year. I wanted to make sure he could walk and the Etsy costume has material that just wraps around his shoes. With my daughter's Ariel costume, I wanted her skirt to be something that looked authentic, but it also had to allow her to move at the ankles too.
Customize It – Just because you're not making a costume from scratch, doesn't mean you can't customize it or add your own flair. This will be the third year that my daughter will be wearing a wig and she really gets excited about the hair. I feel like the hair is often a big component to a character costume and is sort of like the cherry on top of the ice cream sundae.
Buy The Right Pieces From Multiple Places – As you're customizing costumes, don't be afraid to buy different elements in different places. We buy the body suits or leotards from Amazon because they often have the color options I need and that Jessie hat had great reviews (We still have it too.). I always buy wigs from Amazon because kids don't need anything super fancy for Halloween and you can often get something that's decent quality for a steal. I was looking at Etsy and Amazon for the Rainbow Dash wig this year and it was over $50 on Etsy! I found something very similar under $15 on Amazon.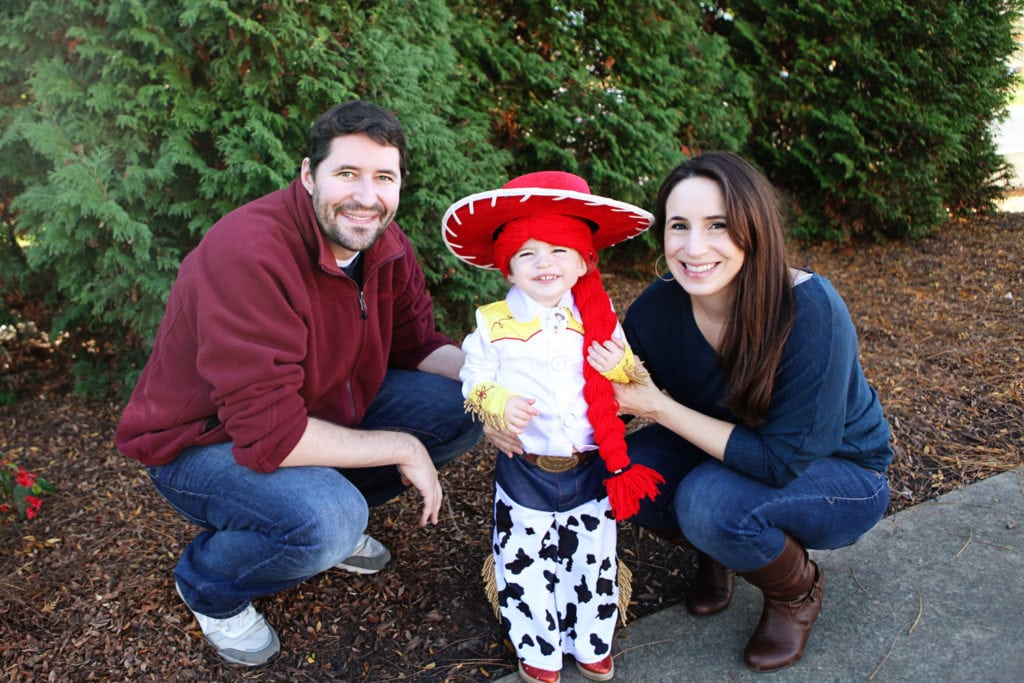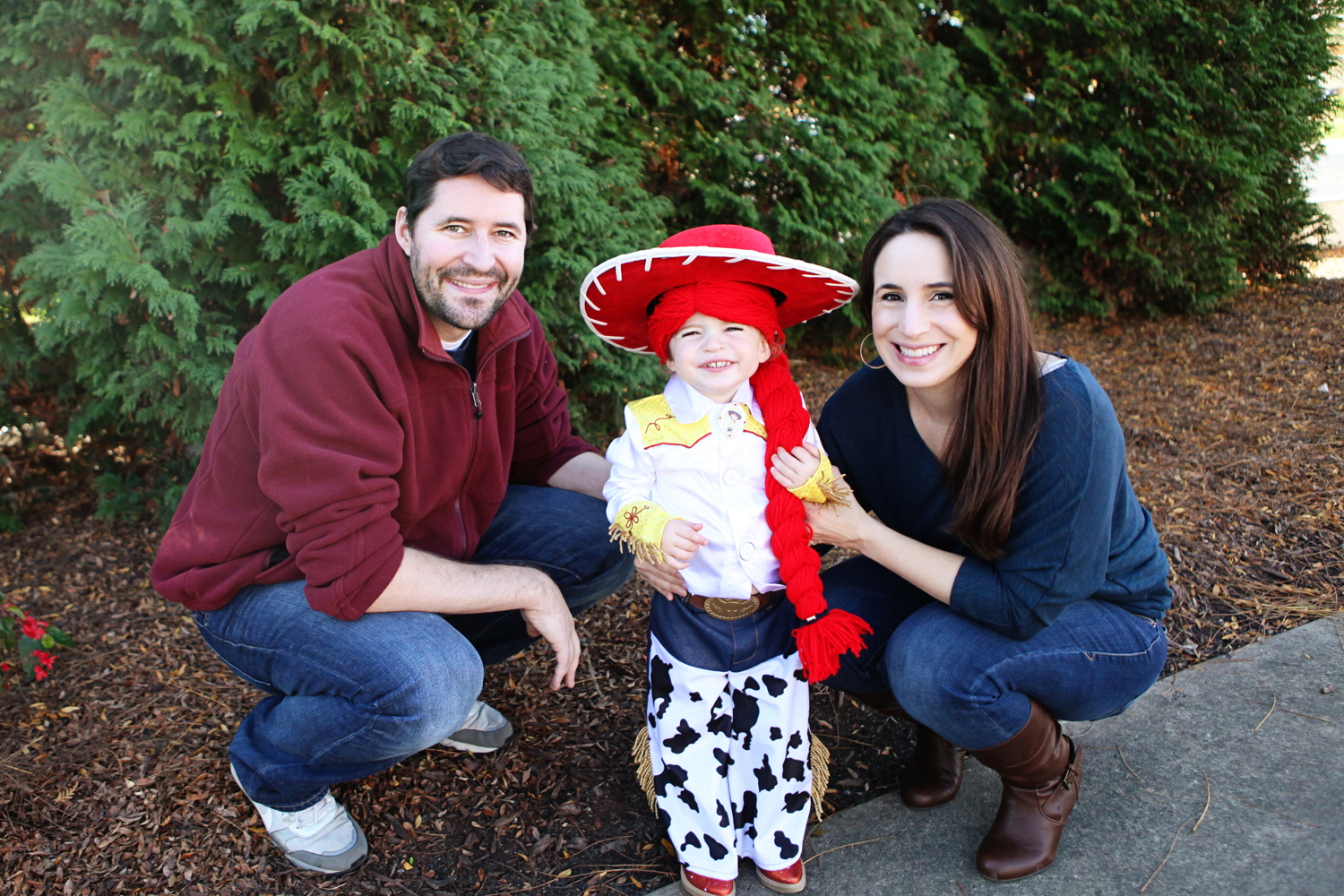 Even if you're shopping on Etsy, you can buy different pieces from different sellers to get the look you're going for. For the Ariel costume I bought the tail from one seller and adored it. However, it came with a bikini top and I just wasn't down with that. I didn't like that her tummy wouldn't be "covered" even though technically it was by the bodysuit. Instead, I bought the purple, sparkly top that she wore from another seller. This year, I'm buying the Rainbow Dash outfit from one seller and I'm buying wings (See, weird.) from another seller.
So that's it, mamas. If you're stressing about Halloween this year, check out some of these places, let your fingers do the buying and enjoy the excitement in your kids' eyes when they see the awesome costume you come up with. And if someone asks you if you made it, just say yes. 🙂 Take the win.