I was in elementary school the last time I went to the circus. I have faded memories of clowns, circus tent stripes and people swinging from the trapeze. I would say I was due for another visit since it's been about 30 years.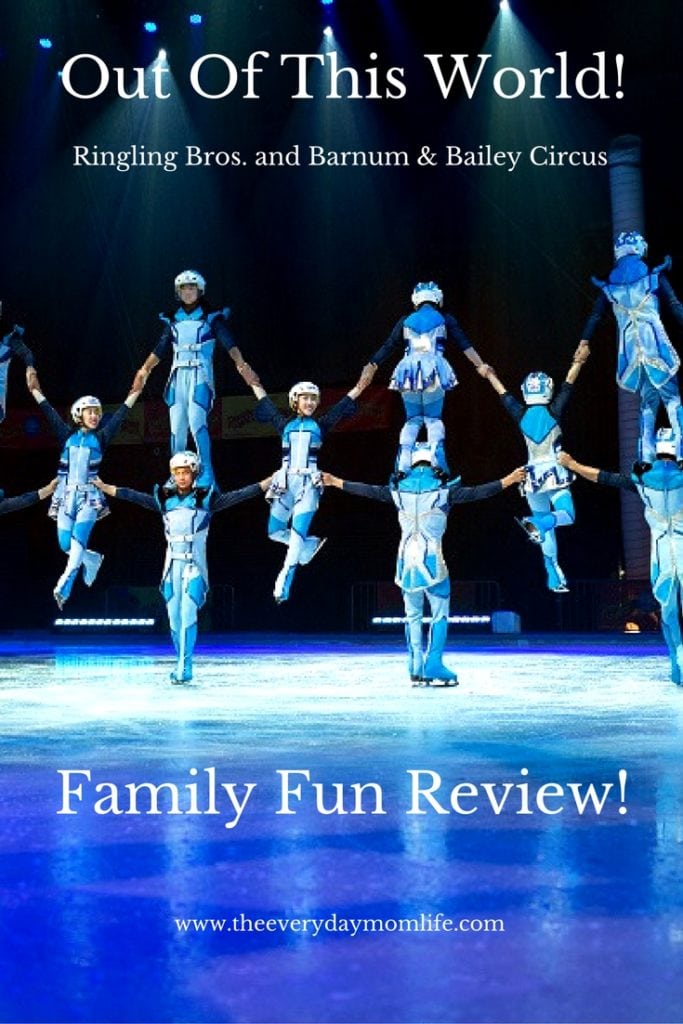 Ringling Bros. and Barnum & Bailey Circus recently gave me that chance when the Greatest Show on Earth pulled into the Chicago area and I was able to attend with my husband and daughter. It's not the same circus I remember, but I believe it was much better and an incredible show that really showcased the talents of the performers.  It delighted my daughter and we all watched in amazement at the tricks and enjoyed the story line woven into it, which I honestly didn't expect.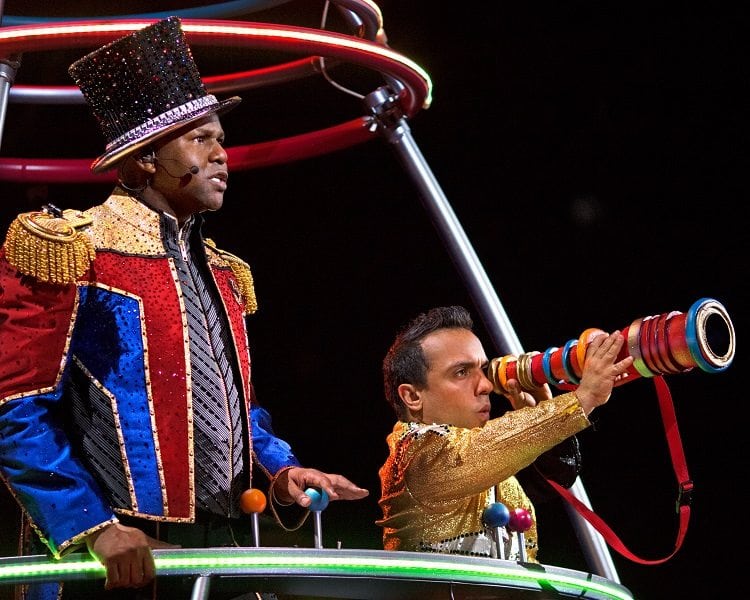 The new show is called Out Of This World and it begins with two, young, budding circus wannabe stars looking to lead a circus to greatness. When one is chosen instead of the other for that pivotal lifelong roll it sets in motion a story that takes you from planet to planet in an imaginary solar system to save the circus performers from a witch who wants to control all the circus performers. The whole show is a magnificent feast of color and light for your eyes and little ones will be delighted watching the characters move among the stars performing incredible stunts.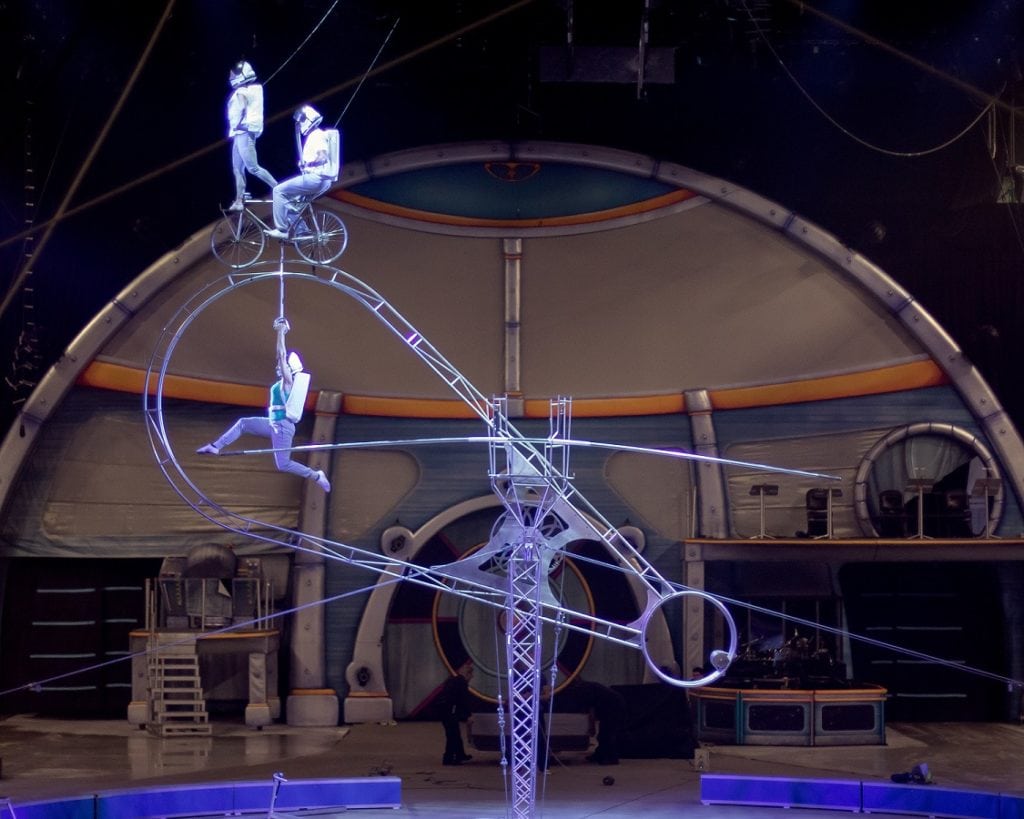 The music, the dancing, the acrobatics all bring this family show together and make it an incredible spectacle for your eyes, your ears and even your nose (popcorn!).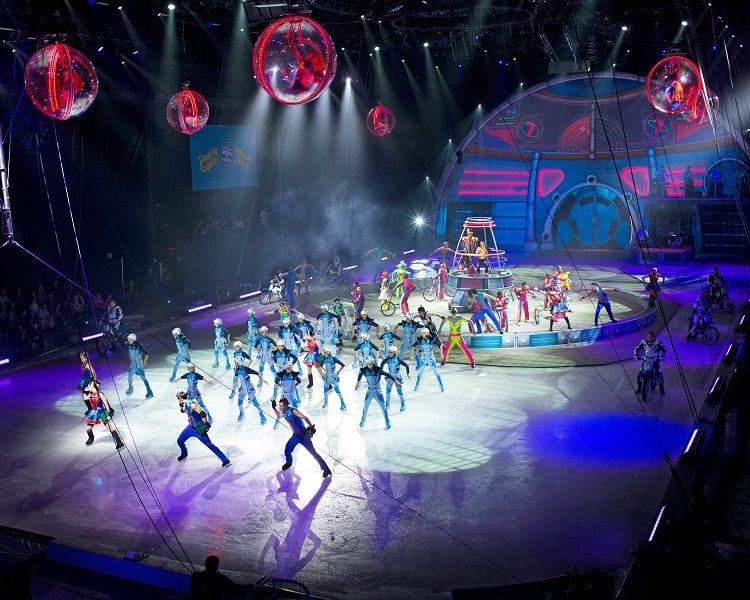 The two-hour show is certainly something children of all ages will enjoy and it makes a perfect family day whether you go early like we did and then do lunch or do dinner and then the show. It's an experience that should not be missed and an experience I will now be planning to repeat more often. Once a year sounds about right to me. 🙂
Out Of This World is in the Indianapolis area now through Dec. 5 and then after the holidays check out the Ringling Bros. and Barnum & Bailey Circus website to see when it will be pulling into your town. Find tickets here.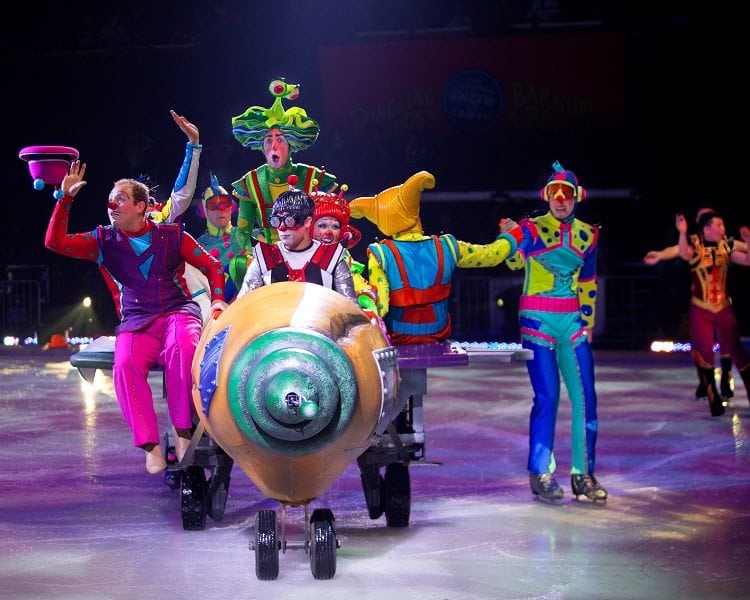 For more events, click here. For more news, click here.