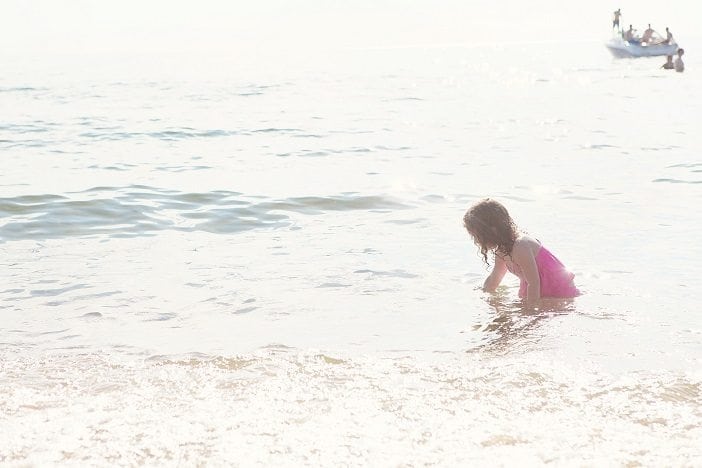 Recently I was at an event with other parents and everyone was chit chatting about their summer vacations. Their summer adventures sounded amazing, exotic and, basically, like a vacation Pinterest board in the making.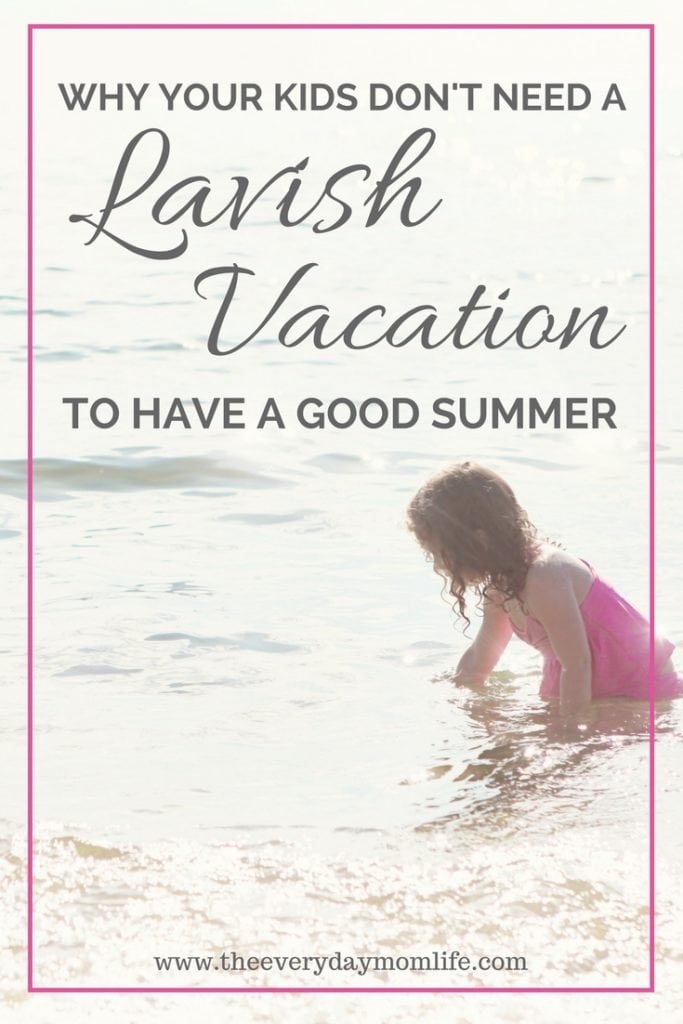 Their family vacation plans
"Oh we're going to Korea for two weeks to visit family and then the kids are going to sleep away camp in California…"
"An Alaskan cruise and then a road trip across the country…"
"Blah, blah blah…," said another. I had started tuning it out.
But then they looked at me.
"Where are you going this summer?" they asked very nicely.
Our family vacation plans
"Um we might go to Michigan for a few days," I replied.
They blinked. They were expecting something better. Frankly, I was too. This had not turned into the summer I was imagining back in January.
In January I was dreaming of a family vacation on a beach in Maine, the beach in South Carolina, the beach somewhere…anywhere. Now it's June and reality has set in that a super-cool, memorable vacation will not be happening this year.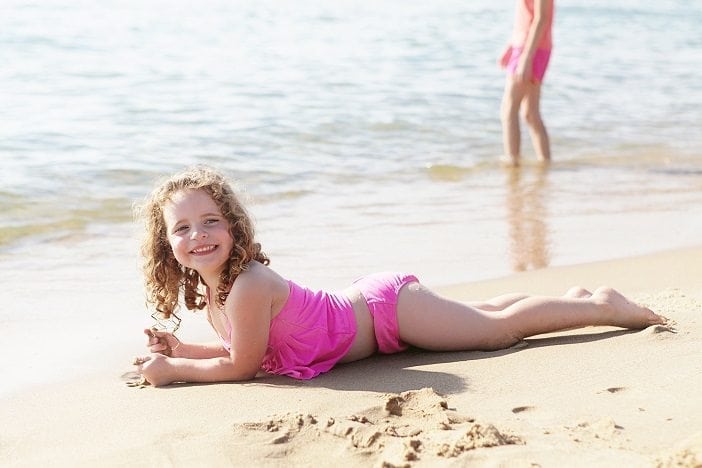 As I was lying in bed the other night I was feeling guilty about this and sad for the kids, which made me feel even guiltier. Then I remembered that my kids are 4 (almost 5) and 1 (almost 2)-years-old. I also remembered that when I was growing up super-cool, summer vacations were not the norm. We almost never went on them and my parents had to scrape together their very last dimes to take us anywhere.
Nowadays though, it seems like the family vacation has become another area of life where parents are upping the ante. With all the extreme ways to parent in this day and age, add lavish summer vacations to the list of things people expect you to do – another area of life to plan through a Pinterest board, another chance to one-up each other and another area of life that becomes insanely costly because of that one-upping.
I decided I'm saying no. Sorry. All the other people win and I don't care.
My kids don't need fancy family vacations to have the summer of their short lives. They think a super-cool day includes a trip to the zoo and ice cream. They are also perfectly happy spending the day splashing in the water table on the porch or running through the free sprinkler-like splash pads scattered throughout the Chicago suburbs. (You gotta love a good splash pad.)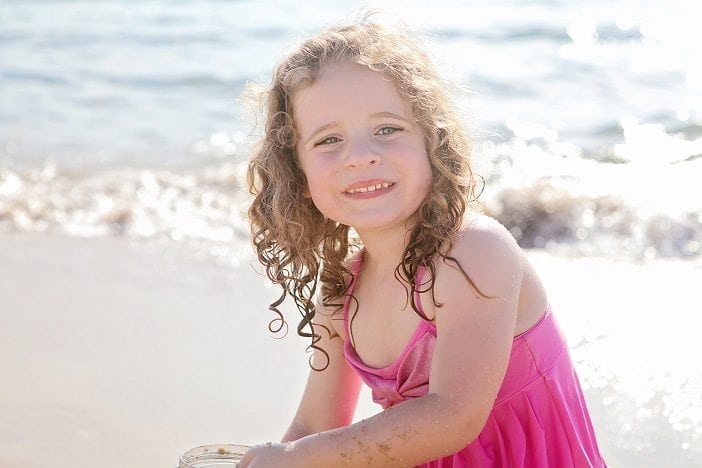 I'm all for giving my kids experiences, but I just don't think I have to drag them across the country right now, or each summer, to do it. Not only that but I don't think I should do it.
I believe they can learn and experience plenty of things right in their own backyard, public library and friend's living room. I believe those things can be just as fun, if not more fun (especially due to the unneeded stress about packing and prepping for a big vacation) than a lavish vacation.
Am I sad that I couldn't spend a week at the beach? Absolutely. Do I know that they would have a blast splashing in surf? Definitely. But is it something that we need right now? No.
We need to make it through paying all the hospital bills that have come from major ups and downs with my son. We need to continue to save again after stretching our bank account to keep our daughter in her preschool for four months after I stopped working (which is what paid for her school). Our family needs to wait and see what happens with my husband's job now that his company is selling off his department to another company. The car needs new tires. Oh and we're still waiting to find out if those growths on my thyroid are going to turn into bigger problems that need to be taken out. There's so many more things we need this year than a super-cool vacation.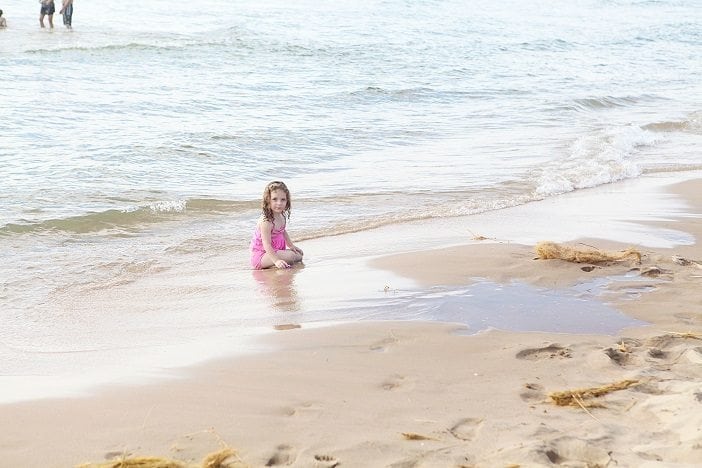 This summer we just need to survive and I shouldn't feel guilty about that. My kids will certainly survive and they won't miss a scary airplane ride or insanely-long road trip.
My kids will be healthy, carefree and spend most of their days trying to get as wet as possible. They'll read, they'll draw, hunt bugs and imagine they're animals in the jungle.
While we're not going on a super-cool, summer vacation, my kids will still have an amazing and memorable summer right here at home. And the best part is, because I'm not working I'll be here doing it all with them. After all, it's not really about where you go. It's about who you're with that makes the summer special.
For more experiences from The Everyday Mom Life, click here.