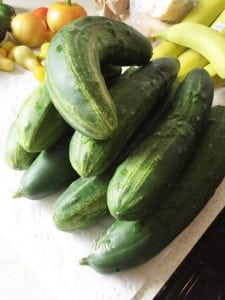 As of Sunday (Mother's Day), gardening season is here! I built a garden for the first time last year and I really loved having the fresh veggies throughout thesummer. Shockingly, the garden did very well and we produced huge carrots, zucchini, tomatoes and about 100 cucumbers! Our lettuce was wonderful too until these teeny, tiny red bugs showed up and I had to pull the crop. (I'm aware they can be washed off, but the damage was done in my head. I couldn't stop seeing them as I tried to take a bite.)
One of the best things about having the garden was that my daughter loved helping me plant and pick veggies. Even as we were tilling and getting the beds ready this year, she was all about helping me. While we worked we talked about how plants grow and how the worms help the plants. She is pretty serious about her role in creating our garden, and there were some things that I knew she would need as a budding gardener. If you have a small gardening buddy, check out our list of must-haves below.
Gardening Gloves. These are the first must. If you don't do anything else, get your child their own gloves. Gardening is fun, but so is playing in the dirt. Gardening gloves make it a bit less messy should your little one decide to abandon planting and create mud pies instead. Last year, Keira actually picked up a dead bird as we were working in the front yard and I was thankful she had her gloves on (which then went straight in the trash). There is the added benefit that they can also keep little hands safe when curiosity gets the best of them. You can find these cute ones here.
A Hat. Since the gardening at our house usually takes place on beautiful, sunny days, this is necessary to protect her sweet, fair skin. Plus, it helps keep the sun out of her eyes too and there are a ton of options out there for boys and girls.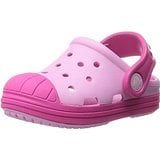 A decent pair of waterproof-shoes. These should be shoes that can get dirty. We have both worn our gym shoes in the garden beds, only to have them come out a complete mess. Since I need her gym shoes to hold up for a few months (at least!), I have found that having a pair of shoes that she can wear while we garden is best. These have worked well (unlike the snow boots she wore out to help me till) because they are water proof and wash off easily.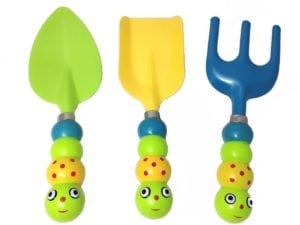 Gardening Tools. You may not think your child needs their own, but EVERY SINGLE TIME I need one, she wants to use the exact same one (Imagine that. :)) So, this avoids that issue for me. Plus, these tools are more her size and age appropriate. Also, gardening tools made specifically for kids usually aren't as sharp as adult tools. We love these tools at our house. They are rounded on the ends and very safe but still effective.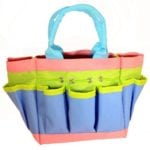 A Gardening Bag. Again, this one is sort of monkey-see, monkey-do. She likes to carry my bag, which has all my tools, including sheers and a hammer. Not only do these make it heavy for her to carry, but they can also be dangerous if she drops it on herself or trips. My kid is accident prone. Anything that keeps me from having to make a trip to the emergency room for a broken toe is essential. The one in the photograph comes with the tools above so it's a bonus win.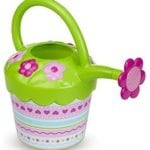 A Watering Can. I'm not sure what your children are like, but my daughter will water plants for hours. She has tried in the past to use the large can, only to spill ¾ of the water before reaching her destination. A watering can that's more her size allows her to make it over to the garden beds with the maximum amount of water in tow. Also, since it is small, she needs to run back to the hose often to refill. This makes her tired. Tired children sleep better. Or, so I'm told.
Sunscreen. Last, but not least, don't forget this no-brainer before going outside to garden or do anything else this summer. Sunburn sucks.