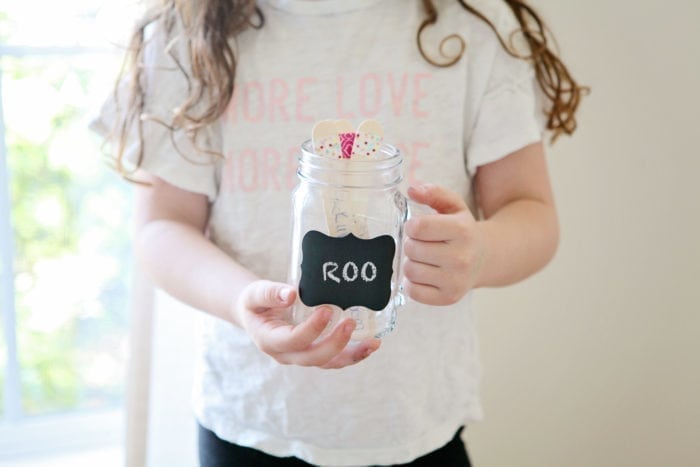 I hate cleaning with a vengeance. I also hate feeling like I can't sit down and relax because a messy house is staring me in the face. I'm not productive if there are toys everywhere, dishes in the sink and papers strewn about.
However, I have kids, so my house is generally in a state of some sort of disarray. There's always something to clean, laundry to wash and toys to pick up. I decided that since 95 percent of the time it's not me who is making the mess (unless it's in the kitchen) that I shouldn't have to be bear the brunt of the cleaning responsibilities.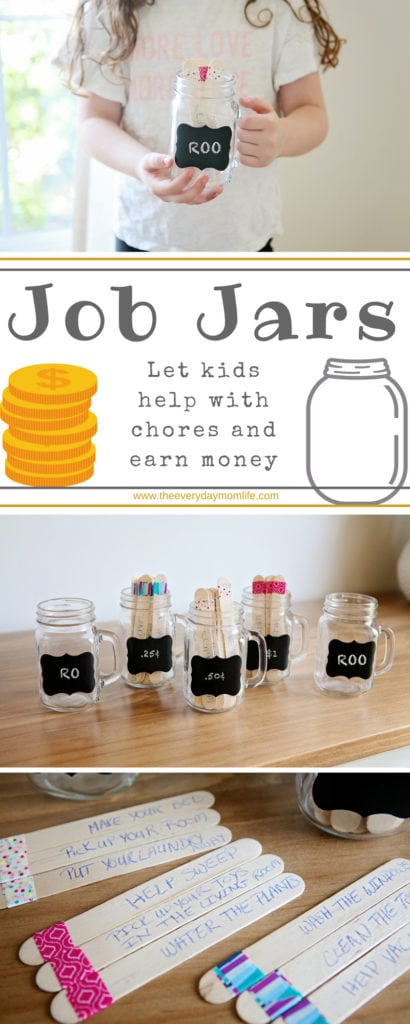 My husband helps a ton. In fact, he is the one that usually does the dishes.
But, I decided the kids needed a piece of the action too. Sometimes they love to help, and it feels like a bonding experience. Other times it feels like, well…a chore.
They love to do things like dust or attempt to use the broom, but many times I need simple things done. (Please pick up all the Legos! Thank you very much!)
Instead of asking them to do certain things, I decided to make them a chore chart of sorts. But I'm not a big fan of having charts hanging around my house so it's really not a chart at all. Instead I made them little jars of chores they can pick from – each jar containing chores that range in difficulty or time involved.
I also tied the chores to money. My children are already motivated by money, especially when I tell them they can't have something because funds are low.
I'm a fan of giving allowances. I believe they are important because kids need to understand that they can earn something valuable for working hard.
I realize there is a debate around giving your child an allowance. Honestly though, unless I live on a farm and we have daily chores that HAVE to be done to move life along, I don't expect my kids to go out of their way to do some of these things.
Some of the chores, I do expect them to do. But they don't right now. They're going to be 6 and 3-years-old. The chore jars are about teaching them to do these things on a regular basis too and sometimes the chore jars are just a reminder for them.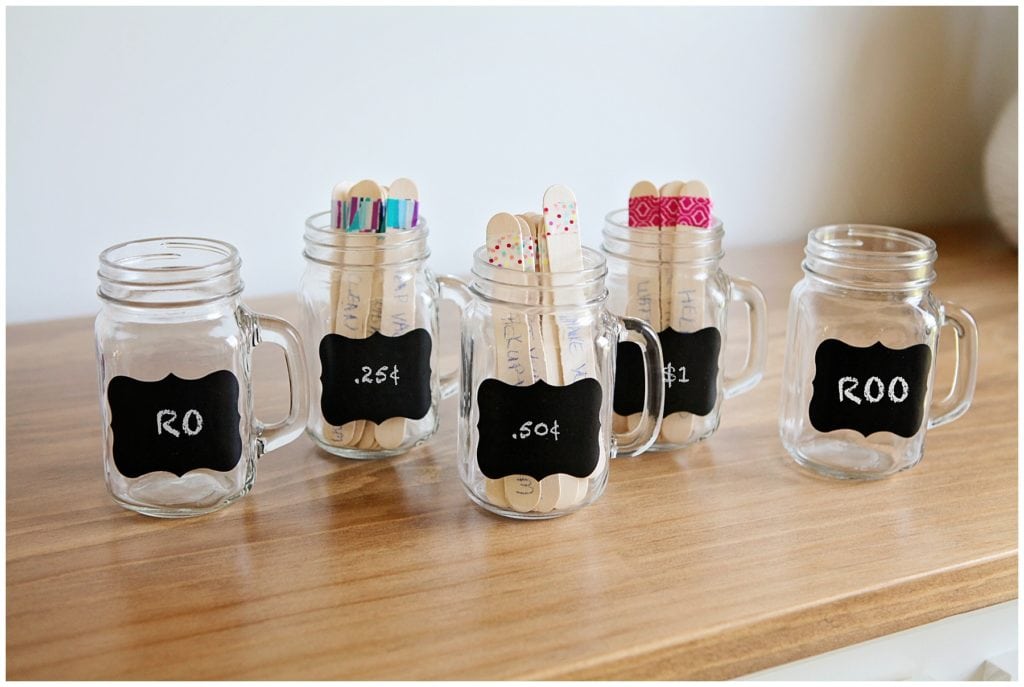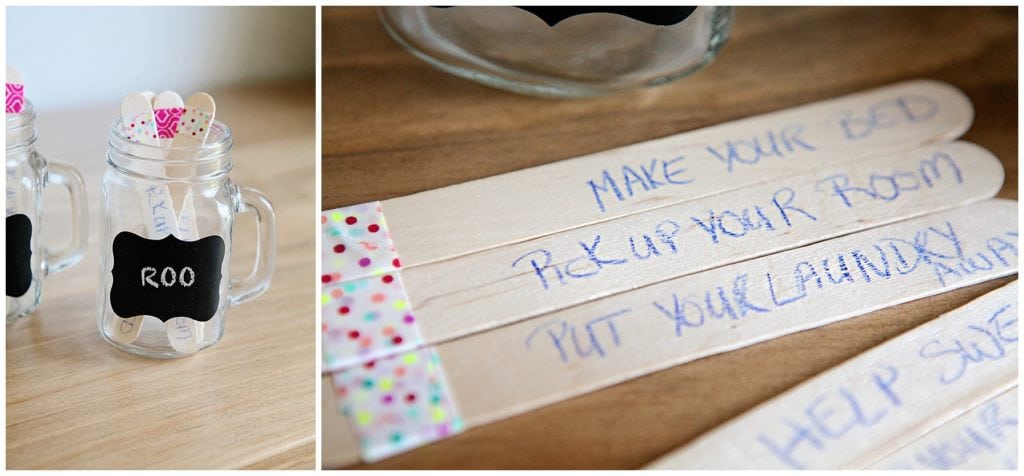 Job Jars & Chores For Kids
Supplies
A jar for each child with their name on it.
3 jars for multiple levels of chores
About 20 popsicle sticks
Three different rolls of Washi tape
A pen
I think that the steps in creating these are fairly simplistic, so I won't write them out for you but if you have any questions feel free to leave them in the comments.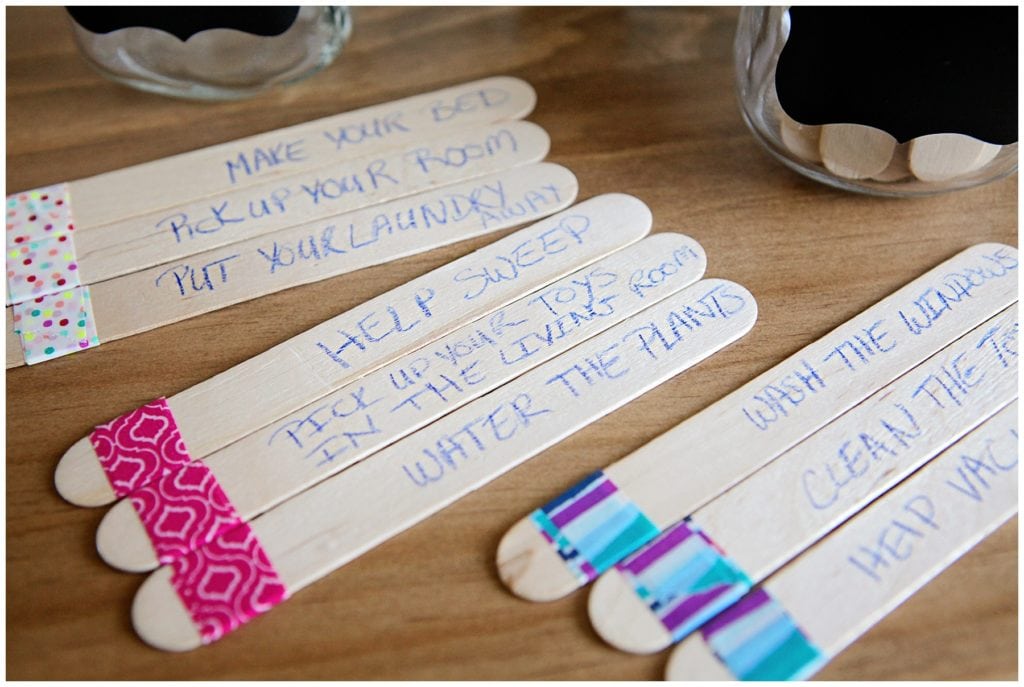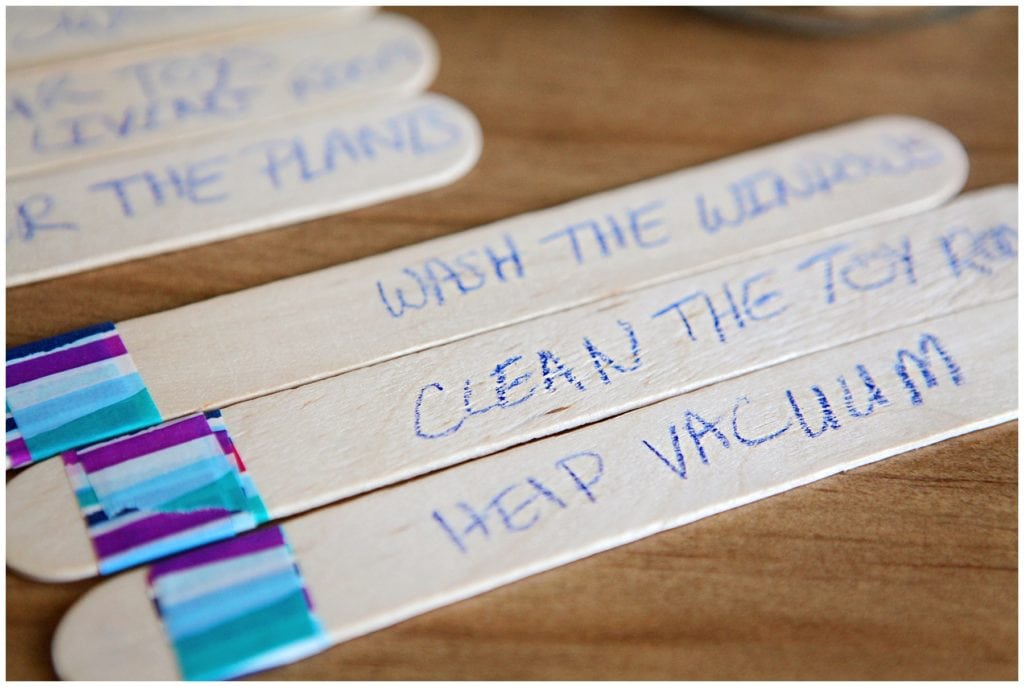 What I like best about these jars are:
They can grow with your kids. As they get older think about adding bigger chores like doing the dishes, mowing the lawn, etc.
You can hide them. As you cute as they are, I honestly don't want these as part of my home décor. But they fit perfectly in a cabinet!
Do you have a chore system in your house? I'd love to hear about it. What's your take on allowance?
For more kid experiences, click here. For more mom tips, click here.