Dear Bubs,
Today you are 2-years-old my sweet boy and honestly, sometimes I'm surprised we made it through this last year. There were so many nights I sat there holding you, praying the medicine would break your fever and hoping that your breathing would normalize.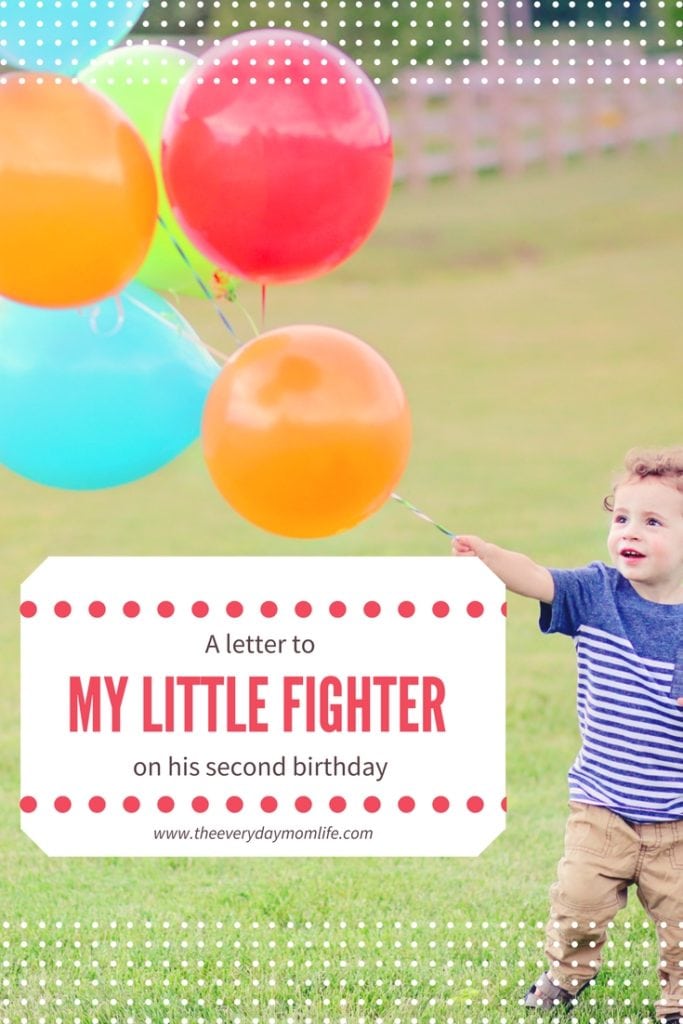 There were a handful of nights it didn't work and I found myself holding you in a hospital bed instead. During those times the nights dragged on and the days only offered different frustrations when you would refuse to eat…anything.
But you're a scrappy fighter and somehow we made it here though. Somehow we made it through an extremely difficult year filled with anxiety, worry and medical bills to your second birthday. And somehow, just like that, a lot of your problems have disappeared. Today you are a growing, bright, mischievous boy, happy boy who is an extremely picky eater.
But you're so much more than just that. You're strong too.
Over the last year I made the mistake of thinking your body was weak. In reality, your little body was strong enough to go through this last year and bounce back from everything the world threw at it. You've persevered through so much and have come out the other side this strong, little man that cares about animals and loves to give hugs.
For a child who's ears have been clogged most of his life with massive infections you have an understanding of the world around you that allows you to work through most obstacles – mental and physical –  the world, or I, put in your way.
I can see in your head you're always thinking, always planning and always up to something. There's a light and a twinkle in your eyes that never dims and greets everyone with warm and enthusiasm. You live every moment of this life.
So today you may only be 2-years-old, my love, but this year you've grown by leaps and bounds in so many other ways.
My wish for you is that for your whole life you continue to show the same strength in body and in mind that you have the last year and that you grow into a man that has the same strength of character, kindness and enthusiasm for life.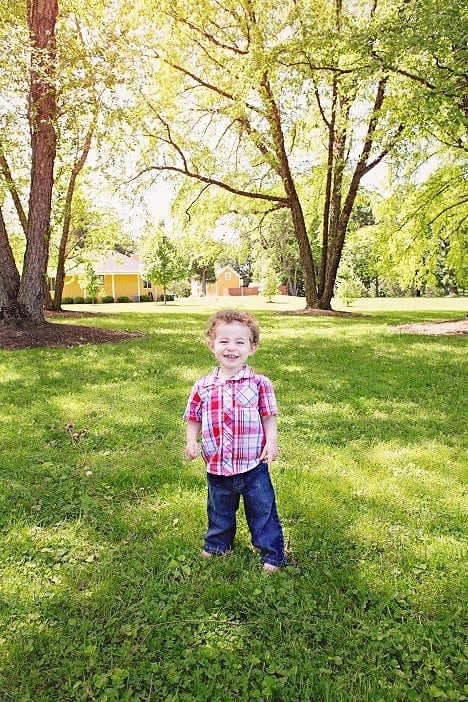 Life can get you down a lot, but I hope you continue to never let those moments hold you back. Never let them define you or shape your attitude towards the world. When the going gets tough, go in a different direction or find a new way.
But before all of that there will be many more nights where I will hold you and pray for something – health, obedience, potty training, sleep – but hopefully it will never again be from a hospital bed. Hopefully this next year life will ease up a bit because I'd love to see how fully you can live when you don't have to fight.
Happy birthday, my sweet babe.
Love always,
Mom