When I started my garden three years ago it was something to take my mind off the business of life. I loved the idea of being able to nurture and grow my own food, and while I knew it would be a learning experience for me, I never dreamed of the lessons it would teach my kids.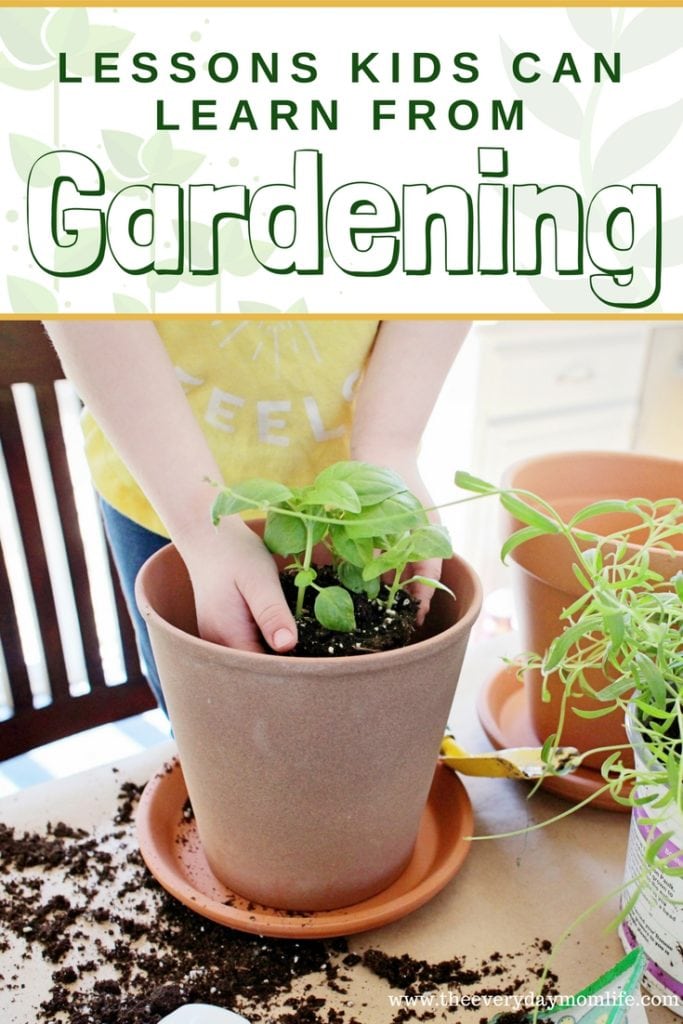 Year after year, our children have become more involved in helping me in the garden. They both love digging in the dirt at the beginning of the season, picking the vegetables during the middle of the season and digging in the dirt again at the end of the season to help me put it to sleep for the winter. However, it's all the knowledge they gain throughout the process that I know will stay with them for years to come, and the learnings will shape them as they grow into adults who will one day be responsible for their own little place in the world.
Here are 10 lessons my kids, and all kids, learn from gardening.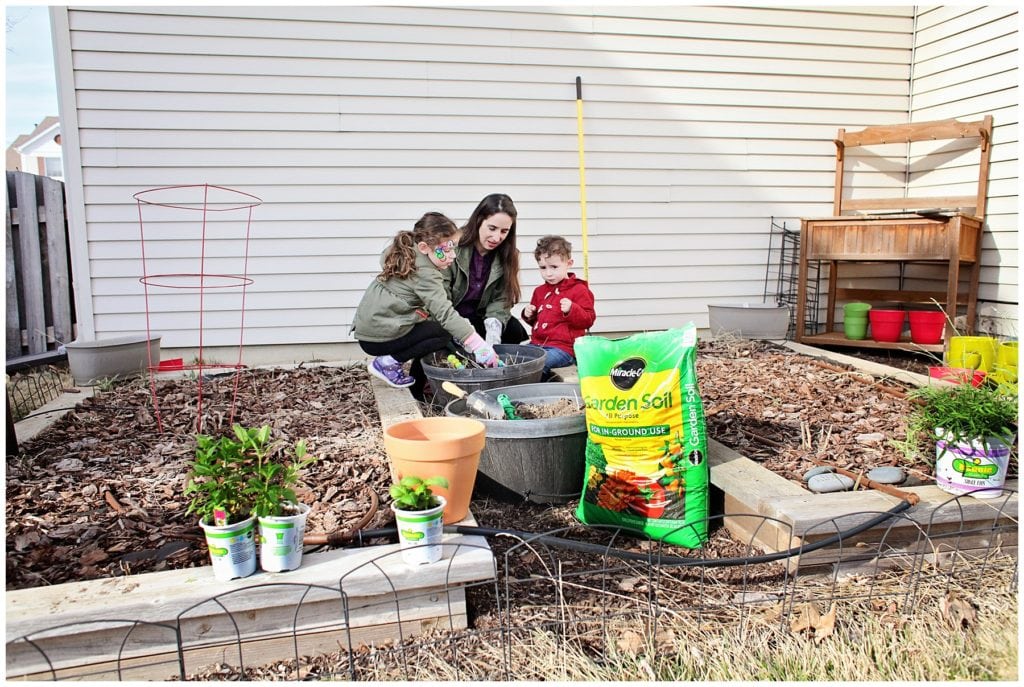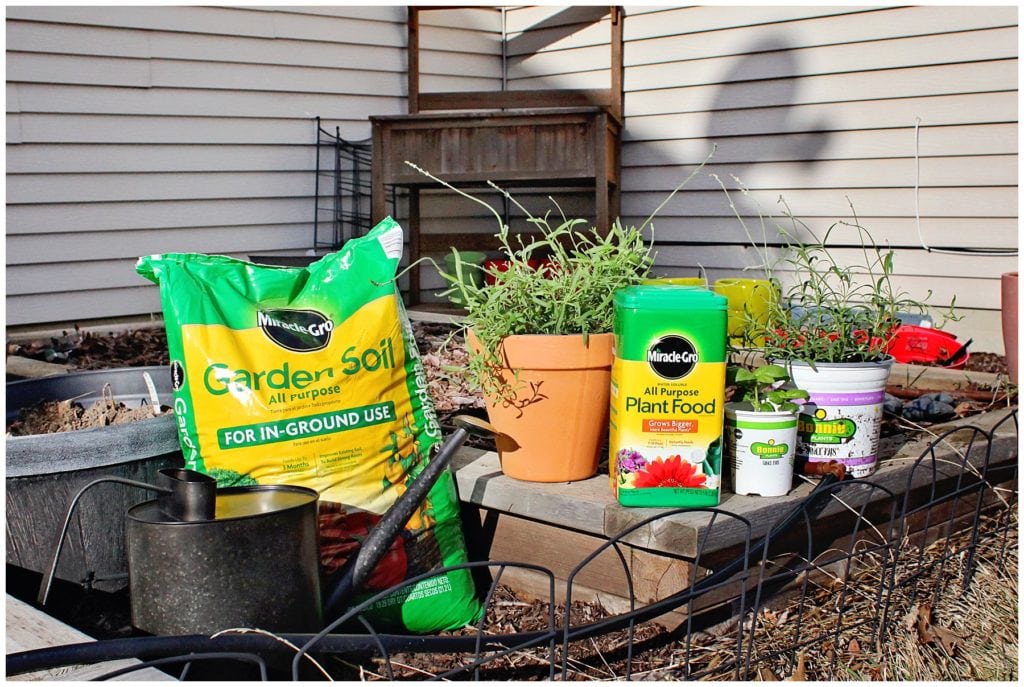 Gardening With Kids : 10 Lessons They Can Learn
Dirt won't hurt
Some kids (my daughter when she was younger) think dirt is, well, dirty. But playing in the dirt while helping in the garden shows them that it's part of the growth process. Instead of just being something that makes their fingers "yucky" working in the garden shows them how useful dirt is to life.

What it takes to grow
When kids help in the garden throughout the planting season and the summer they understand what it takes to grow, and not just plants. They begin to understand that plants need nutrients from the soil like the nutrients they get from Miracle-Gro Garden Soil. And, just like them, they begin to understand that plants need water and food like Miracle-Gro Water Soluble All Purpose Plant Food to grow and stay healthy.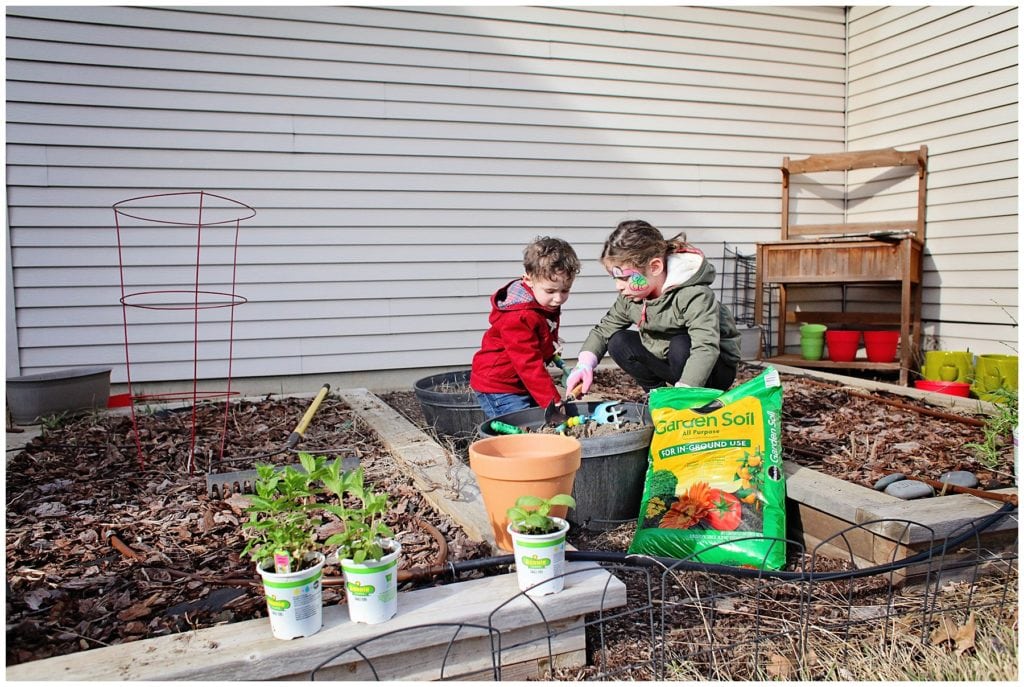 To begin each year, we always rake up the beds to get them ready and then top off the soil with the Miracle-Gro Garden Soil so the plants have a good base with solid nutrients. We use it each year because I trust it to yield fantastic results.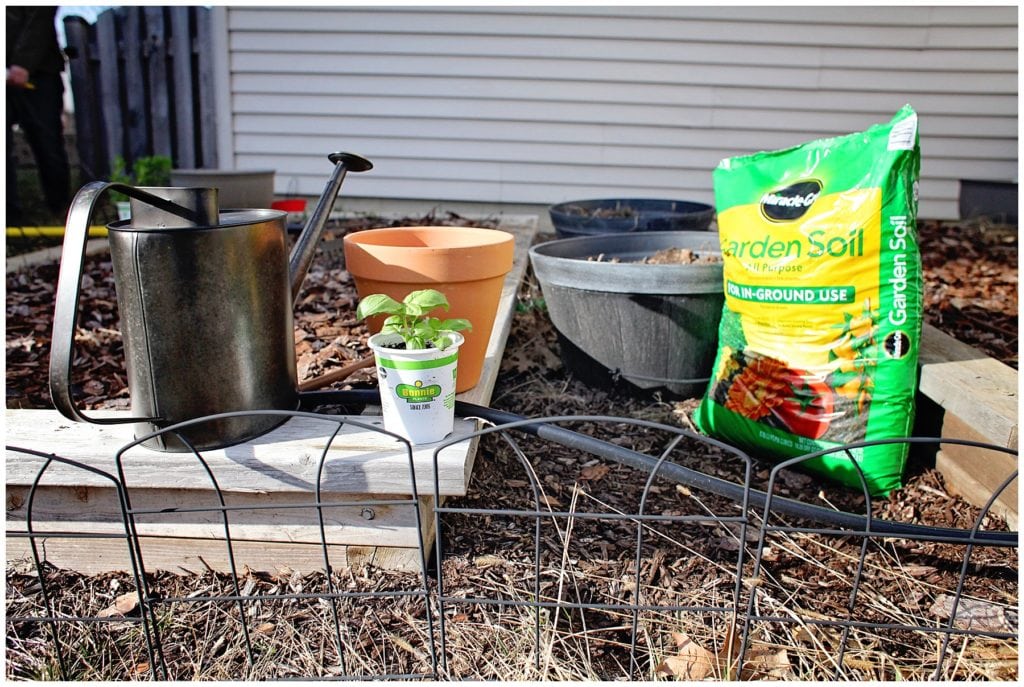 We have planted straight from seeds before, but more often than not we use Bonnie Plants and start them inside around the same time we get the beds raked out. Both my kids like to help with this and even though it creates a big mess, I love that they learn things like how to soak clay pots before hand, how big to make the hole, how much to water in the pots and finally how to transfer the plants to the garden when we can trust the weather at night in Chicagoland. Because we can't start planting in the ground until Mother's Day weekend, I appreciate that Bonnie Plants give us a head start on the growing season.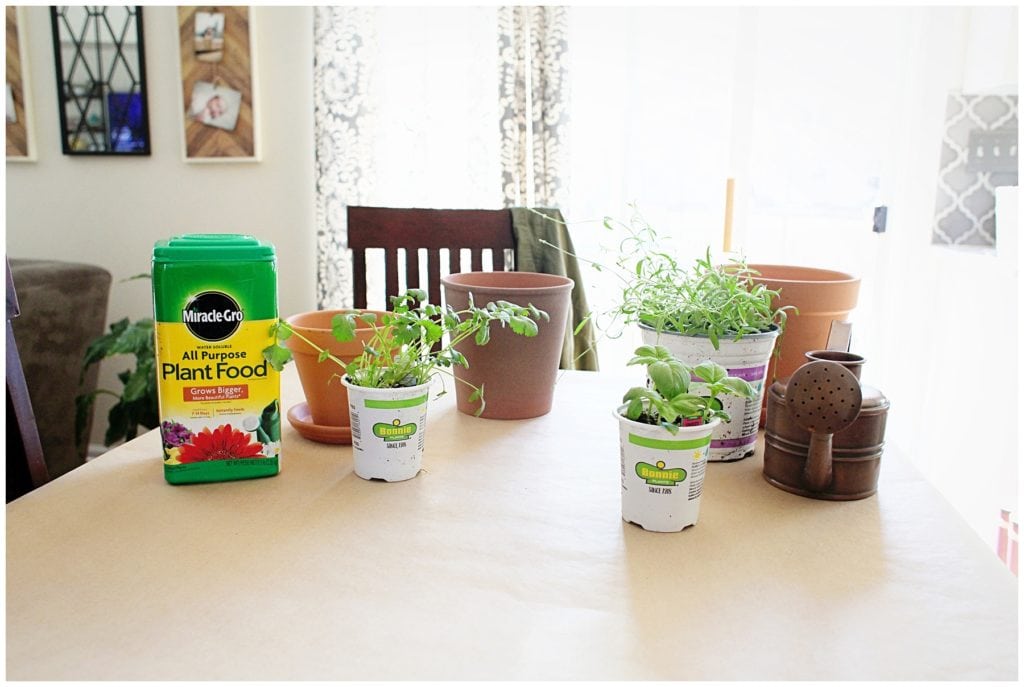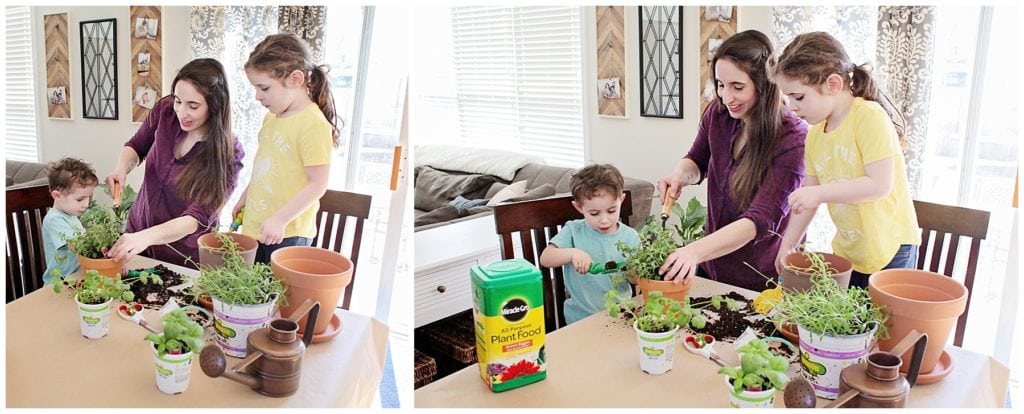 Engages all the senses
Gardening can be a complete sensory experience for kids. Growing plants isn't about just digging in dirt, although that's a great way to experience using the touch sense, but kids can use all their other senses while learning how to grow their own food. Site plays a huge role as they watch their plants get larger and larger with the help of Miracle-Gro soils and plant food. Later in the season sound comes into play as bees and bugs fly around the plants, and of course taste comes into play when they get to experience the delicious fruits of their labor (pun intended).

Encourages healthy eating
Learning to grow your own food encourages you to eat it. As you and your family eat more and more fruits and vegetables as your garden produces they may be experiencing new foods for the first time and discovering new favorite foods too. My daughter loves to grow and taste the baby strawberries we grow, and my son is finally eating cucumbers.
Lifecycles
Everything has a season. Big lessons can be learned in the garden about life and the lifecycle of plants, bugs and animals is one of them. From new baby rabbits (that you want to keep out) to mature bees carrying honey back to the hive and to the life of the plants themselves, they can literally watch life happen in the garden.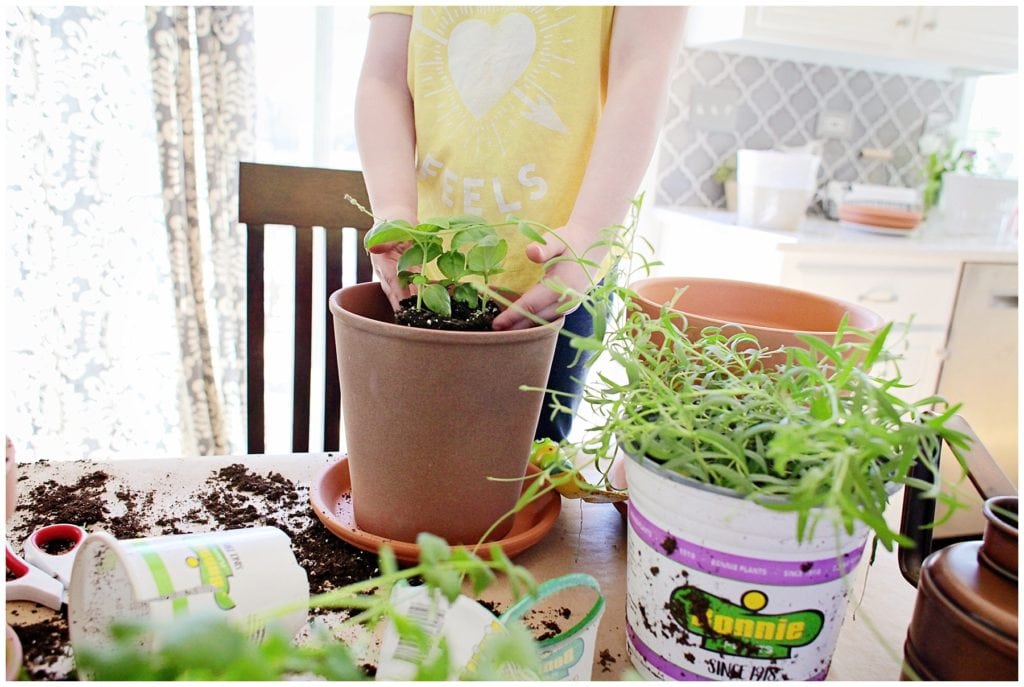 Bugs are important
Sometimes kids (my daughter again) are afraid of bugs. But the garden shows kids how useful bugs are in the world. They begin to understand that even earthworms have a place in the circle of life. They learn that bees really help to make the world go round and that even pesky bugs have a place because they provide food for birds. Helping them to understand how bugs help make them seem less scary.
Nurturing & Responsibility
These two are technically different skills but they really go hand-in-hand. Helping plants grow teaches kids how to nurture a little life and it teaches them responsibility since they will have to help water and feed the plants with Miracle-Gro Water Soluble All-Purpose Plant Food. Remembering to do this and helping adults keep an eye on the plants is a big responsibility for kids, especially young ones. My kids love to help water, but they sometimes forget that there are other steps involved and need a little nudge. They love to watch as their hard work pays off and the garden vegetables grow huge. Thanks to Miracle-Gro Garden Soil and All-Purpose Plant Food the plants can grow twice as big (vs. unfed plants).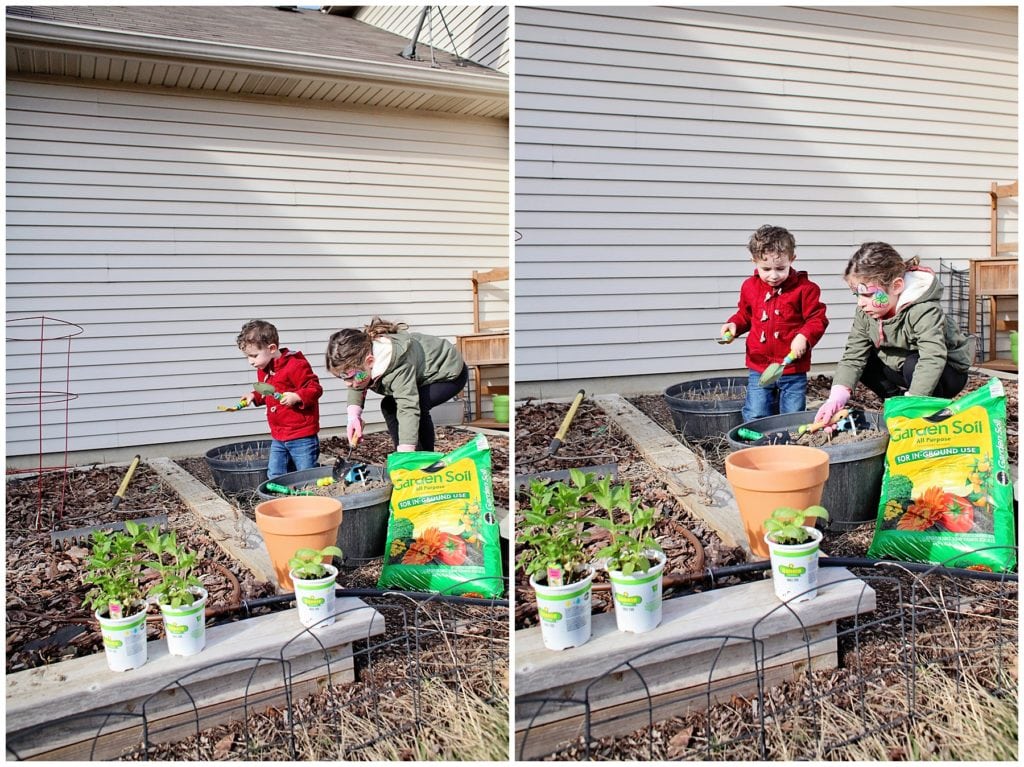 Environmental responsibility
Just as they learn responsibility for the life of the plants, gardening teaches kids to be responsible for the environment too. Taking care of the beds so that they can be sustainable year-after-year is a hugely important piece when providing a home for plants that will be good. Knowing how to use the beds as a sustainable food source is important.
Family bonding
For us gardening is a family experience. My husband even gets involved with it. It's fun for us to do it together and experience growing our food as a unit. Not only is it fun but it gives us a chance to teach them kids so much and that's fulfilling for us and them.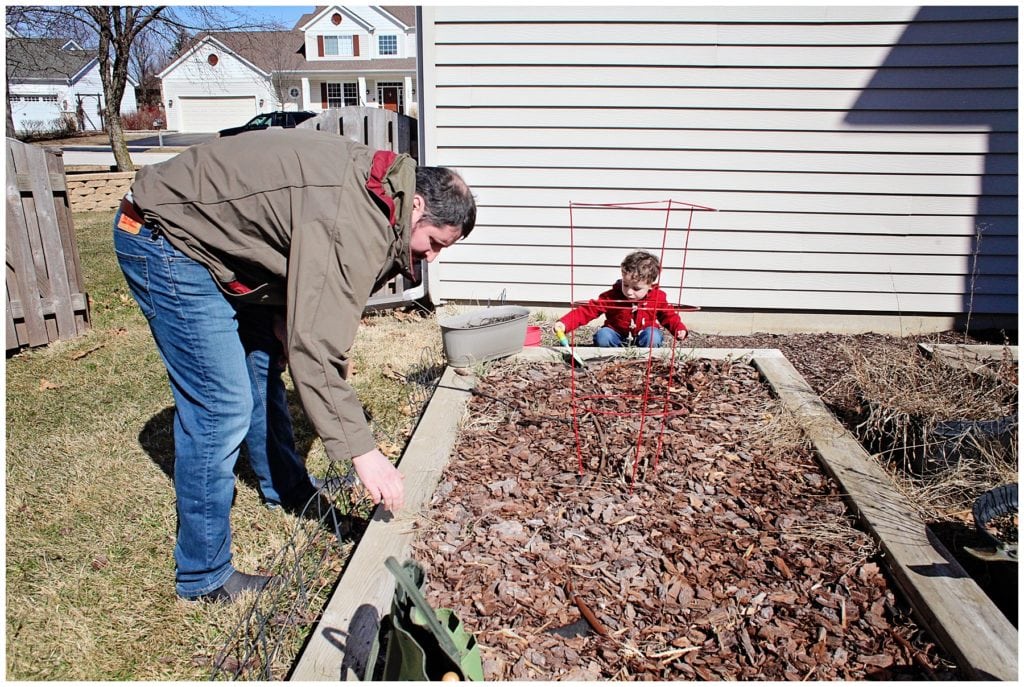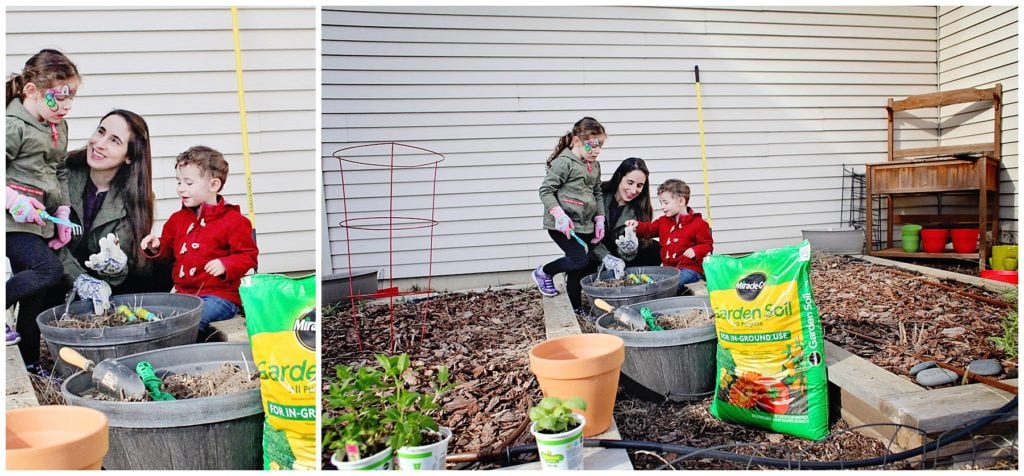 Gardening is good for the soul
With all the craziness in the world today, gardening gives us a chance to pause and just take time out with each other. It keeps the kids busy exploring, thinking, learning and still allows them to be active. No screens are involved so that's a big bonus. It's a time out from the rest of life when they just get to concentrate on the dirt between their fingers.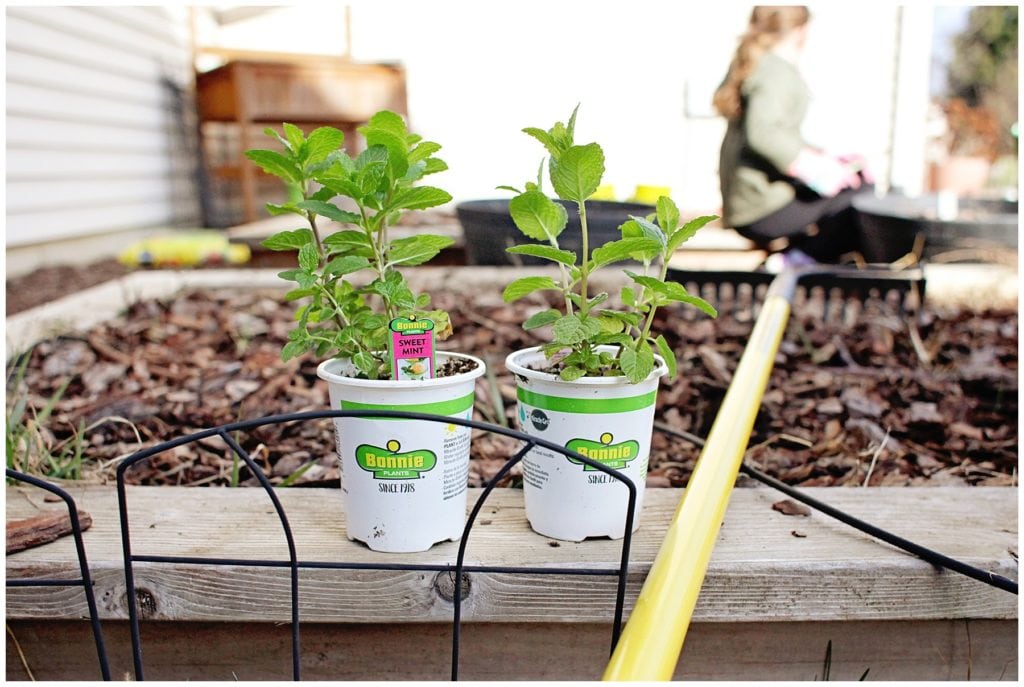 As you begin to think about and plan your garden for the year, keep in mind that you can find everything you need from dirt to the plants to the plant food at Walmart. At no additional cost you can order everything you need online and pick it up at the store, which makes life convenient when you're lugging around children who like to stop at each gum ball machine for 15 minutes.
Do your kids help you in the garden? What's their favorite part of the planting and growing process?
For more kid experiences and tips, click here.