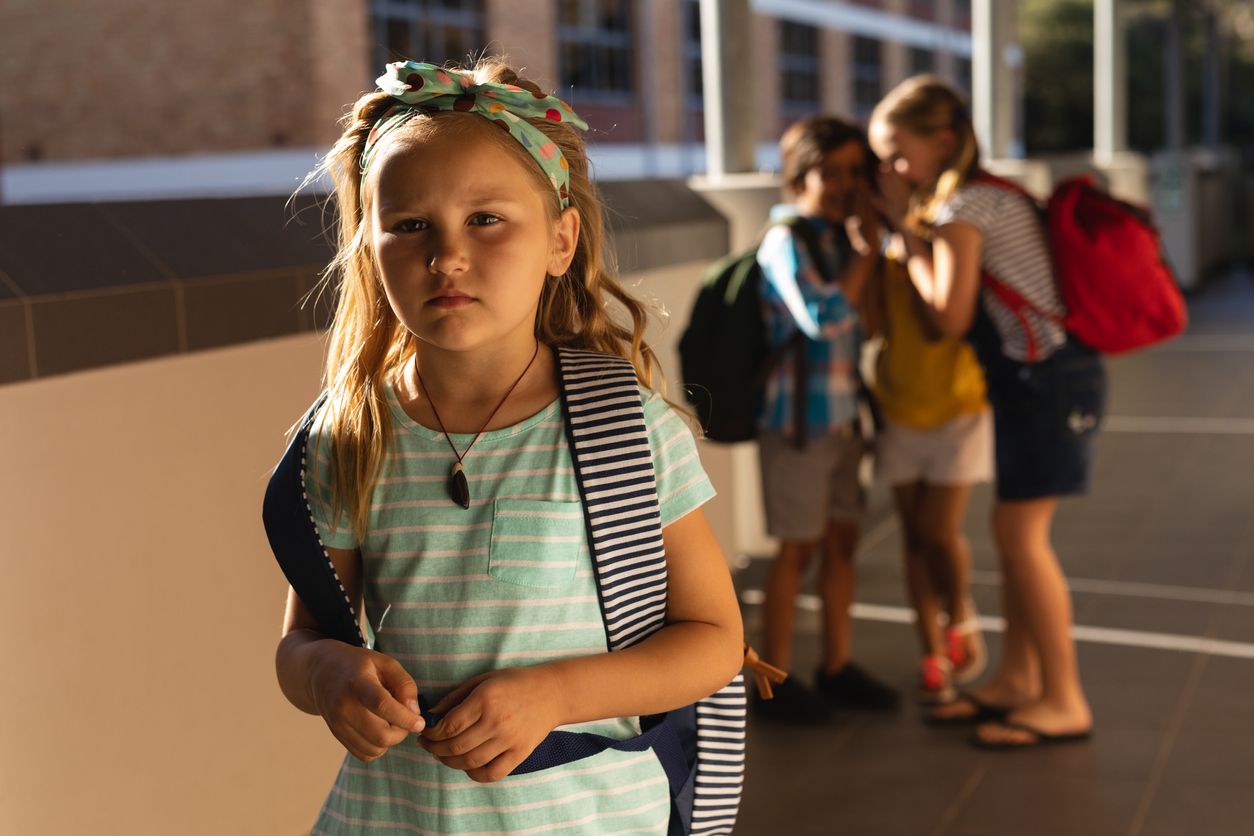 On Thursday I was excited to pick up my daughter early from preschool. After spending the previous weekend in the hospital with my son we were planning to keep the kids home on Friday and have a fun, family day. We all needed it.
I walked outside to the playground and saw her walking up the steps to the slide by herself. Something looked off. She was walking like her legs were too heavy to lift and her head was down.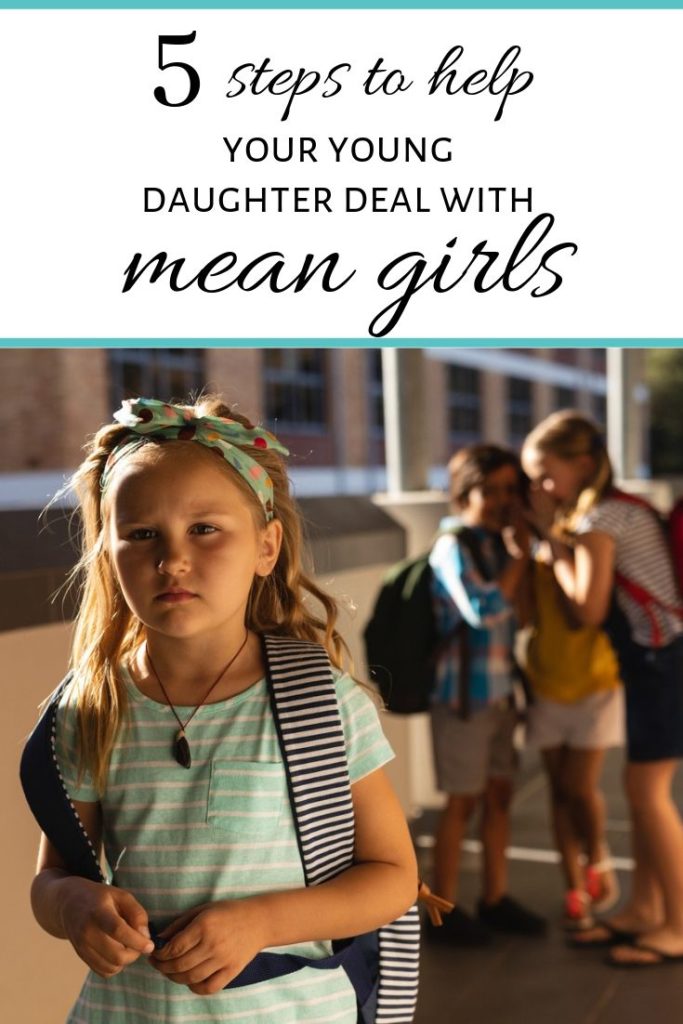 What happened
I walked out on the playground and the director and a few other kids yell to her to tell her I was there. She appeared at the top of the slide, her face was red and splotchy. She has one of those faces that gets all red the second she is upset and by the look of her face I knew something was really wrong.
She let out a little cry as she slid down and the director ran to her. By the time I got there I could hear that they were discussing two of her closest friends. I already knew what the discussion was about.
"They said they weren't my friend," I heard her say as I got closer and saw some tears run down her cheeks.
She had told me about these incidents with them before. The three girls were like the three amigos, but often she was an amigo singled out. At only 4-years-old she was already experiencing just how mean girls could be. We had been having this problem on and off throughout the year with these two that, most of the time, are her best friends.
I had given her some advice on what to say in these situations but I had never seen the hurt so fresh on her little face. I had never seen the direct aftermath of the statements and the hurt in her eyes, the tears on her cheeks. My heart broke into a million pieces.
Heartbreaking hurt
I hated her hurt and I hated the other girls for making her feel this way. Maybe it's not proper for an adult to say that about kids, but the fact is that they were being assholes – whether they knew it or not.
Since we've been going through this for some time now, I've given my daughter advice on what to say to her, "BFFs" when they are treating her like this. I want her to feel empowered to fight these fights when I'm not there and I know that as a little person, she is not going to know what to say or how to act. I don't want her to feel like a victim or like something is wrong with her. I want her to know they are the ones acting wrong and that you treat all people in life nicely and with respect. Maybe that's idealistic of me but I truly believe if we spend more time teaching our kids these lessons, especially the girls, this world will be a better place for them.
Here's the advice I've given her that I hope will serve her well throughout her entire life as she applies the same ideas to future friends.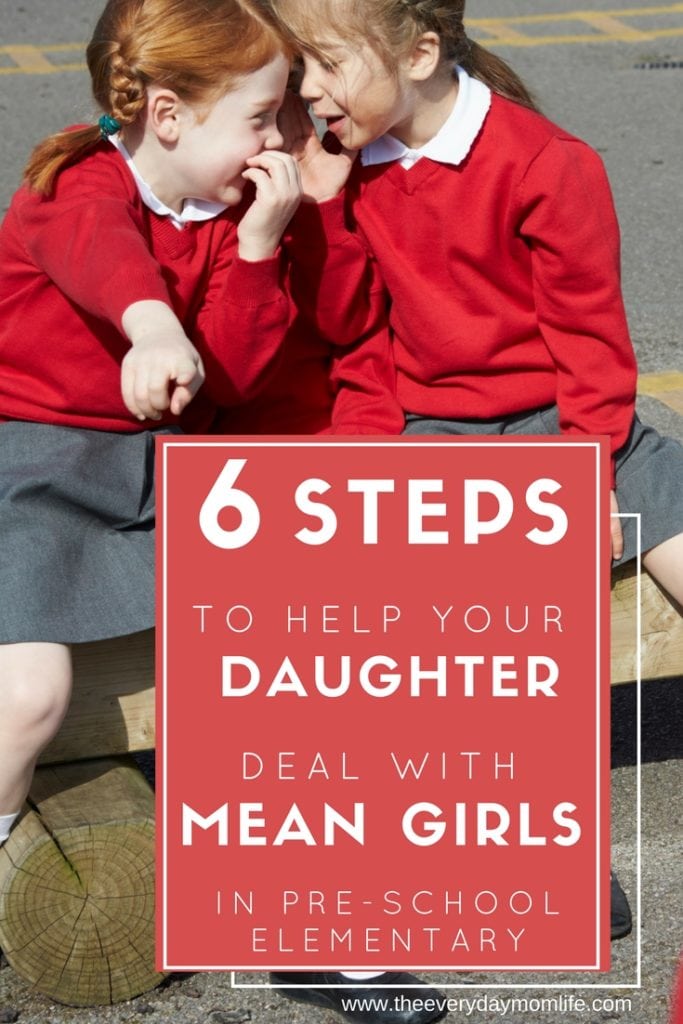 Say: That's not nice. You're being mean.
I want my daughter to tell her friends this just in case they don't know. I'm giving the girls the benefit of the doubt at this point that they don't actually understand the ramifications of their words and instead are possibly emulating some behavior they've seen. I don't know if that's true, but just in case, these words make it clear.
Say: I don't need mean friends.
This is true. I want all our daughters to believe this. I want all our sons to believe this. I want all of you to believe this. None of us need the mean girls (or boys) as our friends. Take away the idea that you need them and you take away their power.
Say: I'm going to find/play with nicer friends.
When they are treating her this way, I don't want her to sit there and try to get to the bottom of it. I don't want her going off to some corner of the room, or the playground, to cry by herself. I want my daughter to know there are nicer people out there and that she can be friends with them instead. In fact, I want her to know that she should be friends with them. I also want her to reinforce the fact that their behavior isn't nice.
Do: Walk away and play with someone else.
I tell her to do this because I want to reinforce the words that she says. I will usually name off some of the other girls in the class that she can go play with too. There are about five other girls in the class and she doesn't have a problem with any of them but sometimes it's like she thinks her clique is the only one that exists. I try to remind her that this isn't true and that these girls actually might make better friends if they are nicer people.
Do: Tell an adult
I don't tell her to do this so that she can be a tattletale. I tell her this so she tells me. I want to know when things like this are happening so we can talk about them and I can help put everything into perspective for her. I'm also hoping this will continue as she gets older. There are so many ways out there for kids to hurt each other nowadays and if she and I can keep an open dialogue now and through elementary school I'm hoping it will continue when we reach middle school (AKA the meanest years) and high school.
Now I also want her to tell a teacher
When I saw her up on that slide by herself I wondered exactly how often she was this sad about the mean girls and I wondered if any of the adults on the playground (there were three) would have noticed if I hadn't shown up right then. On Thursday, the director went and talked to the girls. She actually made one of them cry, which I have to say, made me feel better. (I know, I know! I'm mean.) But, I don't think this is the norm. I think most of the time it goes unnoticed, especially if it happens on the playground. I'm done with it going unnoticed.
I see so much of me in the way my daughter behaves and reacts to situations. She craves approval and wants to be loved. I remember feeling the same things when I was her age and I remember feeling lonely and empty when I had these experiences with my friends. I know she feels that way too and while I don't know if I can fix it, I can give her the tools and help develop her confidence so she knows there is more to life than one or two mean girls.
However, I also don't expect her to handle this completely on her own. There are some things I am doing now to try and help her through these situations. I would suggest these for you too.
I practice saying the words with her and reminding her of the actions.
"That's not nice. You're being mean. I don't need mean friends. I'm going to find someone else to play with."
Walk away and play with someone else.
Tell an adult.
My daughter is young and practicing this with her just reinforces it so that when this happens again, and I know it will happen again, she will remember what to say and do. We practiced on the way home on Thursday and again when she told my husband about it at dinner.
I'm talking to the teacher.
I haven't done this yet but I will be doing this when I drop her off at school tomorrow morning. Since I hadn't seen her this upset before, I just assumed she wasn't that upset. I was wrong. I now want to make sure her teacher is aware this is happening and see how she handles it or will handle it in the future. This isn't public school and my husband and I have worked very hard so she could continue to attend and learn here even though we are one income down now. The very least I expect is that the teacher will notice and tell the kids not to treat one another like that. I'm not going to send either of my kids to a preschool where they continually have their feelings hurt.
I'm reaching out to the other kids' parents.
I also have not done this yet but I am planning to get their email address from the director tomorrow and email both parents so the three of us can have a discussion about this. I know people get weird about doing this, like they're overstepping somehow. However, if my kid is acting like an asshole I want you to tell me so I can correct the behavior. I'm not planning to raise kids that are jerks and if they are acting like it and I find out, they will be in trouble. If no one tells me, I can't fix it.
I am guessing that my daughters' friends' parents are also not raising their kids to behave this way and I am telling them so they can fix it.
There is also a chance that my daughter has done this to one of them and if that's the case, I want to know. She and I have had discussions about how you do not tell people that you aren't their friend and that you are to treat all friends nicely. If for some reason she is not doing this then I have more work to do and there are more conversations to be had.
Remind your child that they are loved.
Give them a hug. Tell them you love them. Tell them they are wonderful and that they deserve to be treated nicely. You have a short window of time when your children will believe these words coming directly from you. You have a short window of time where they will find comfort in your arms. Give it all to them while you still can. Hope that when they no longer believe you, you have made them strong enough to withstand the hurtful words and actions of others all on their own.
For more tips from The Everyday Mom Life, click here.