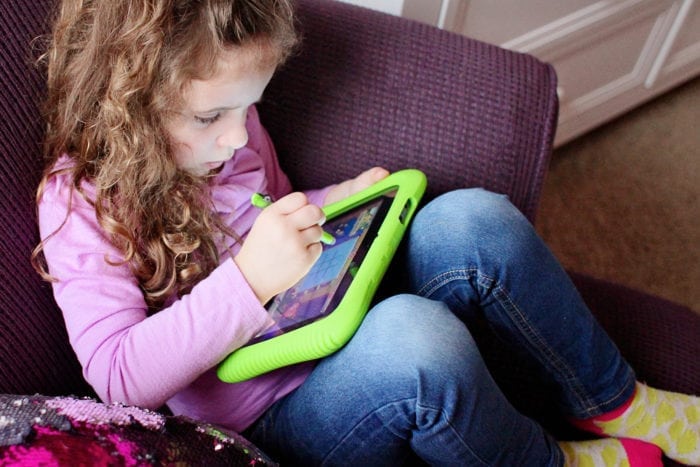 There aren't very many places you can visit where you can escape technology. Like it or not, our children are growing up in a different world and that's a world where technology is king.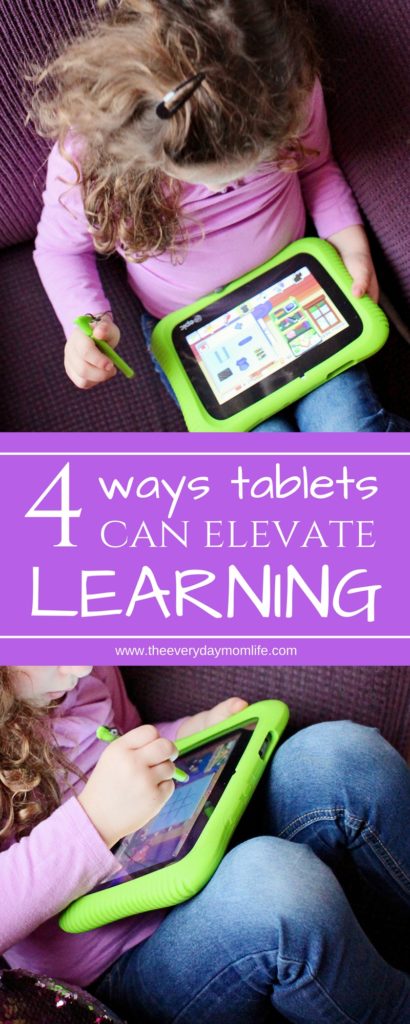 As I've previously mentioned on the blog, I'm of fan of using technology when it comes to learning. Sure I also believe that there should be reading with books and see, touch and play learning, but you can't escape where the world is headed. For our family I believe embracing technology is important and will help my kids excel in the future.
That said, neither of my kids had tablets until we were given the LeapFrog Epic ™ Academy Edition tablet. We have had them in the past and they have used them in preschool, but it's been awhile. They have used our old phones in place of having tablets and I have had issues with that due to safety. I was thrilled to be given LeapFrog's newest tablet with its own set of on-device games and creative modules as well as access to LeapFrog Academy ™, which is an interactive, online platform that teaches children through play via games and modules that include math, science, problem solving, creativity and much more. It is designed for 3-6-year-olds.
When we received the LeapFrog tablet it was immediately stolen by my daughter. She took it to her room for some quiet time and disappeared for a bit. I didn't have an issue with this because just as her dad and I unwind from a long day by spending some time on our phones, she seems to enjoy this too. Additionally, with the LeapFrog Epic Academy Edition tablet I didn't have to worry about what she would be watching or would "find" as I might if she had a phone with YouTube. There are parental controls that allow you to select what your child experiences and you can add your favorite websites via LeapSearch™. You can even set times for the learning apps and the videos.
Overall, there are some big benefits I believe tablets, especially LeapFrog's, can provide for children and I wanted to share them.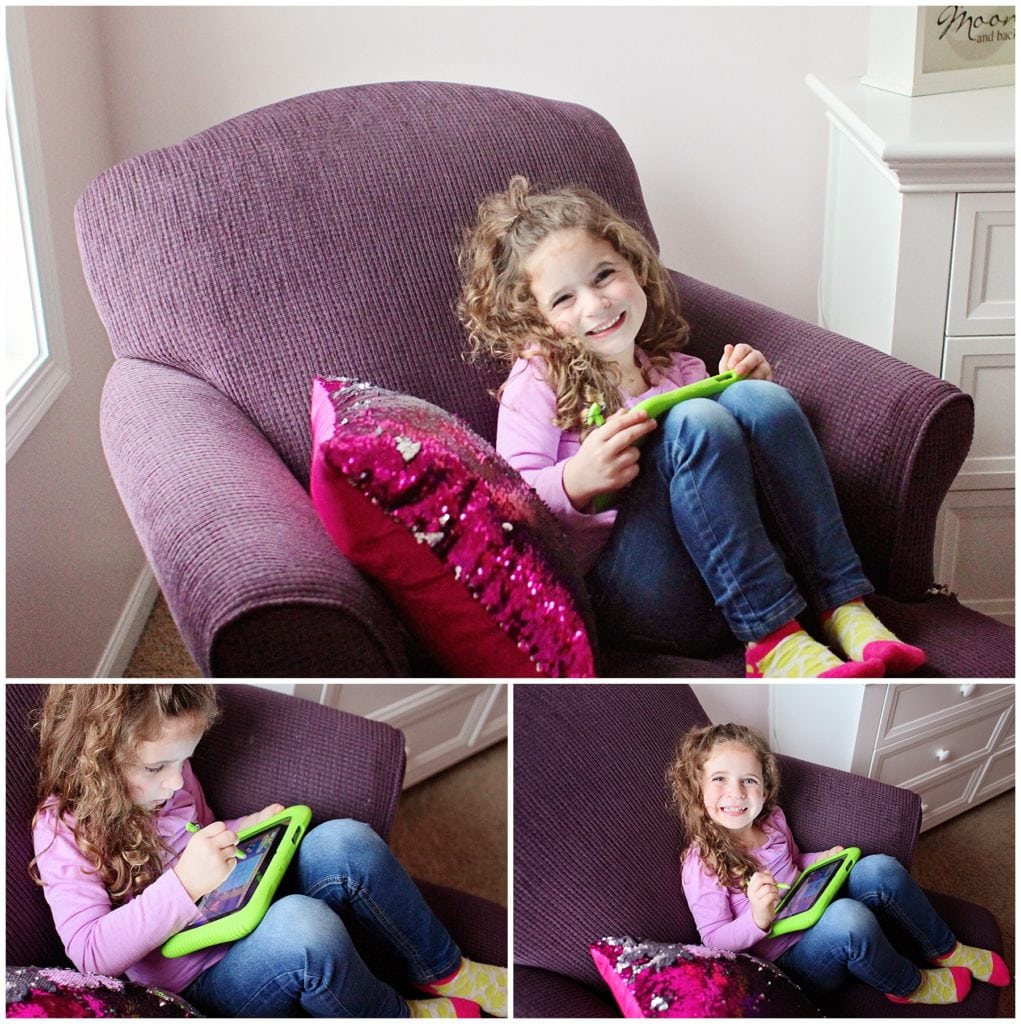 Learning with Tablets is Fun
There's just something about working with and learning from tablets that immediately makes the subject more interesting – for both kids and adults.
When kids are more interested they are more likely to pay attention, be active listeners and engage. The fact that they get to hold this machine in their hands and make decisions really lets them be the driver, and with the LeapFrog Epic Academy Edition Tablet I don't have to worry about where my daughter might be driving.
No matter where she goes on the tablet – to play a game like Stretchy Monkey 2, which teaches hand-eye coordination and spelling; to create digital drawings that she can save in Art Studio Ultra or to LeapFrog Academy when we are home or on the go– I know the content is appropriate, informative and fun for her. And that's kind of what all parents want when their kids are going to be spending time on devices.


Learning is Interactive
Since kids do get to be in the driver's seat while working on tablets, learning becomes instantly more interactive. This might actually be my favorite thing about using tablets with kids.
With the Epic Academy Edition tablet each child gets their own interface and avatar, even if you only have one device. Both my son and daughter are set up with accounts on it so they can each create their own personalized world. They can customize the top navigation bar to include their favorite games and apps.
In the world they can create a pet that they interact with on a regular basis, customize the weather, move objects to organize them in games and accumulate points through it all.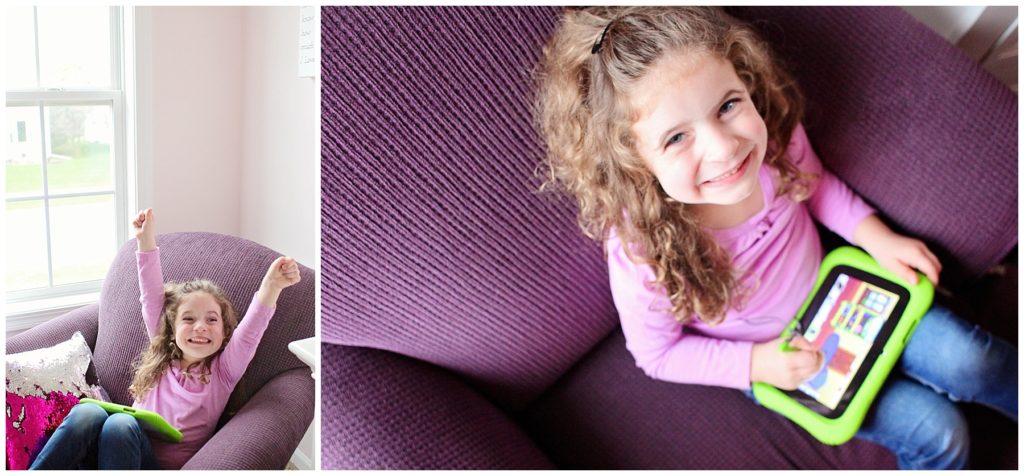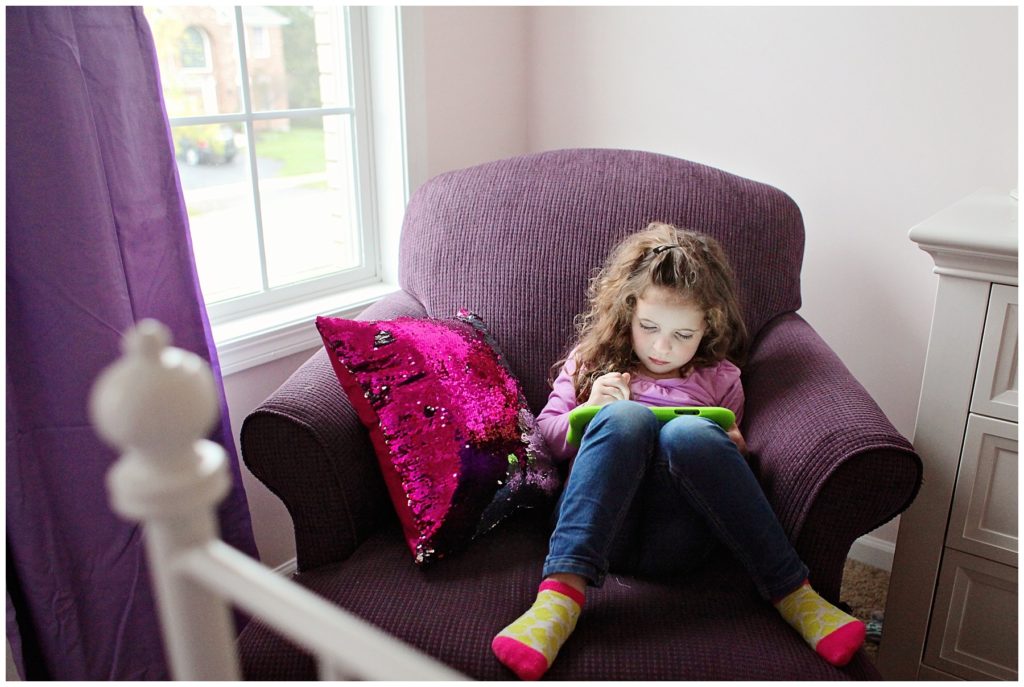 Learning Can Be Varied
Because tablets are so interactive, they can help a lot of people with different learning styles learn. There are currently seven different learning styles and most people use a combination of the styles while having a preference.
Visual (spatial): Learning through pictures, images and spatial understanding.
Aural (auditory): Learning via sound and music.
Verbal (linguistic): Using words to learn – both in speech and writing.
Physical (kinesthetic): Learning through using your body, hands and touch.
Logical (mathematical): Learning through logic, reasoning and work-flow systems (This is totally my husband. He tries to use it with me and it never works.)
Social (interpersonal): Leaning through groups or with other people.
Solitary (intrapersonal): Learning alone or using self-study.
Using a tablet can actually speak to almost all of these styles.
One of the things I love about the LeapFrog Epic Academy Edition tablet is that it encompasses the ability to use all of these learning styles. Whether it's games made for one player or two, the sounds and words that accompany a module or a story, using the stylus to pick different colors for a coloring sheet (not to mentioned reinforcing pencil grip) or the repetition of patterns when learning words to make connections – every child can find something that speaks to them here.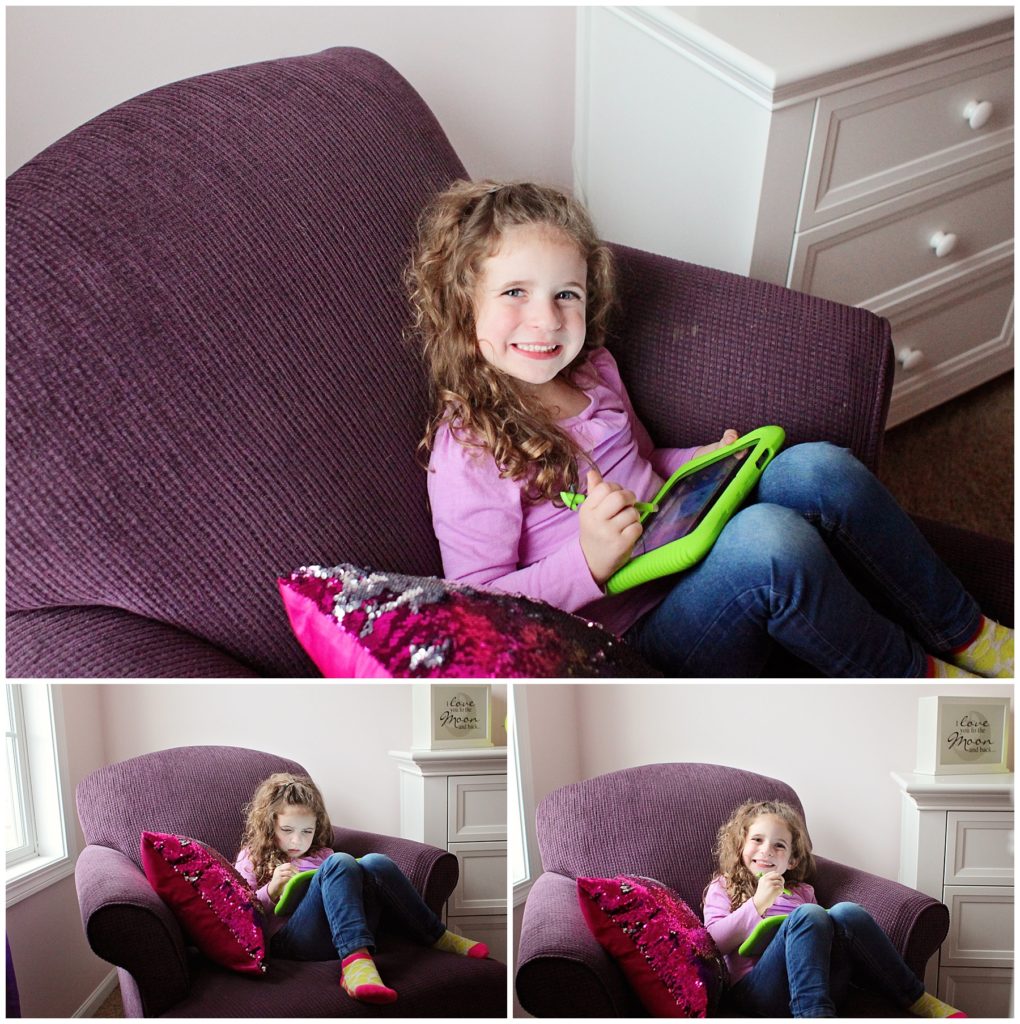 Encourages Greater Creativity Without the Stress
One of my favorite things about kids using tablets is that they really do seem to inspire them to create. Watching them work through using different tools to create pictures, "color" or make music is something that is a marvel when you think about how the technology has been a game changer for some of these industries.
The nice thing is that they don't have to worry about messing anything up because the undo button is a touch away. Specifically, my daughter stresses out a lot about doing things wrong or gets upset when she makes a mistake on a photo. Since she's just 5 I wish she would cut herself some slack, but that's where the delete button on these really helps.
With the LeapFrog Epic Academy Edition, the functionality is there to help them draw, paint, use "markers" and much more. My personal favorite are the stickers that don't end up on my furniture. J We have become fan favorites of the rainbow marker and unicorn stickers. They end up in every drawing she makes and we always have to save them, which you can also do on the tablet.
So, if you are looking for a good Christmas gift for a special someone this year, check out LeapFrog's Epic Academy Edition Tablet. Save 25% and get an extended free trial of LeapFrog Academy when you register your Epic Academy Edition. Try it free for 3 months, $5.99 per month after the trial period ends!
As a parent I really feel better about this tablet than any others. It's so customizable, interactive, fun and most of all I feel safe with my daughter using this. It's not just a toy tablet with a couple of modules that my kids will get bored with. It's a whole world they can create just by using their own imaginations.