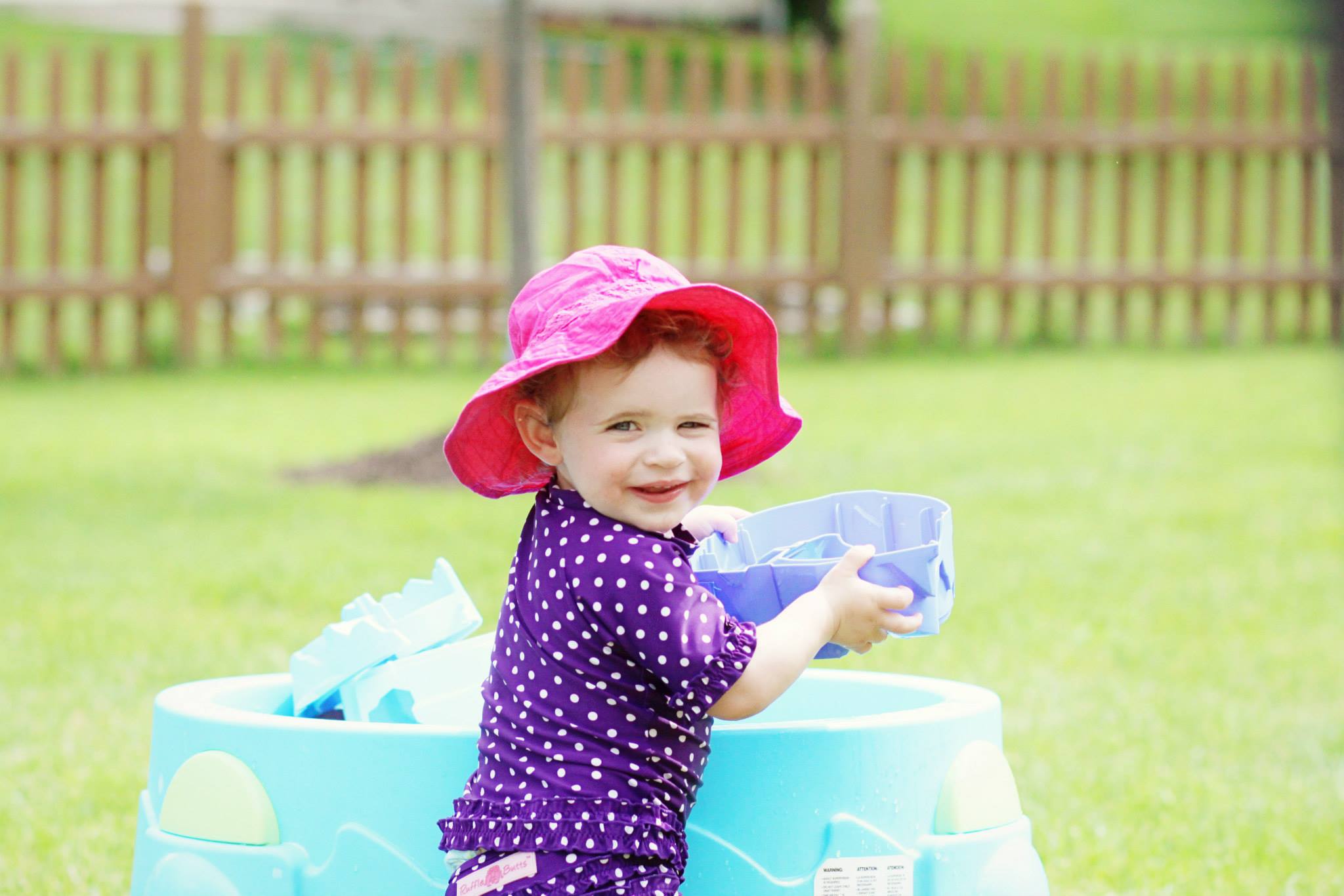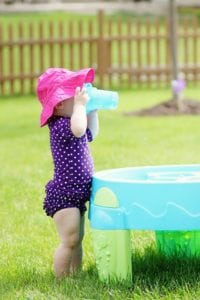 Nothing keeps my kids busier than water play. Seriously, my son will spend hours splashing around in the dog's water bowl. I don't let him, of course, but he goes for it every time it's on the floor. My daughter has spent hours playing with her ponies in the bathroom sink and her fascination is reflected in my monthly water bill.

However, now that it's summer it is the perfect time to kick them out of the house in lieu of more acceptable water play.

We don't own an in ground pool (I will pay you $100 if you can convince my husband to get me one!) so instead we enjoy spending our days playing in water tables, at-home splash pads and blow-up pools. Because of this, I've compiled a list of some of the most awesome water toys I could find. Some of these we have, some of these our friends have and some I just wish I had.
Let's start here. We have an older version of this water table and it has been making summers just ducky for us. It's big enough for a few kids to play with and is perfect for splashing in. It doesn't have a ton of features, but my kids like taking their own toys in it anyways so I don't think that it needs to be overly fancy. When my daughter was younger Little People were perfect for this and now that she is older she likes to play with her ponies in it. My son plays with toys like these or just splashes around in it. Apparently, smacking the water is the most fun in the whole, wide world.
We have friends with this water table and while I like the simplicity of the one we own, this one is fun too. I've actually thought about getting it but I've restrained myself. I know we don't need two. However, if you don't have one yet and your child is 2 or 3-years-old, I would recommend this one. My daughter has really enjoyed playing with it when we've been at our friend's house and the fact that it does have some extra features makes it more interactive and a nice change. The features help younger kids with gross motor skills.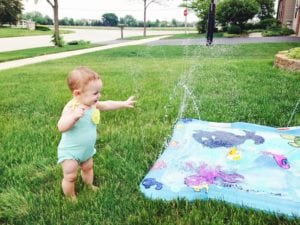 We have had this adorable splash pad since my daughter has been 1. She still loves it. I thought my daughter would age out of it, but she is almost four and it hasn't happened yet. Every time we get it out it she will just play around in it on and off all afternoon. She runs through it now, or marches and splashes anyone nearby with each step. My son loves it too and will just splash around it in on hot days. For us, it is the perfect way to get some water time without me having to go in and hold him in a pool. You hook it up to the hose and it sprays water all over as well as creates a little puddle of water on the mat that babies can splash around in. It's been an awesome buy for us and I know we will get enjoyment out of it for years to come.
This one is next on my list to buy and I'm planning to get it before their birthdays this month.
I think this is a good transitional splash pad for both of the kids and it's larger than the one above so they can both play in it without having to worry about begin on top of each other. It combines all the things I love about the splash pad above, like a small puddle pool and sprayers, with more features including the slide and some toys they can climb one. My son is climber so this one will be great for him too because the toys are all soft and I don't have to worry about him hitting his head.
This a future buy for us and is a pool/water toy I'm keeping on my list for next summer. It gets fantastic reviews and we have been searching for something that is a little older for my daughter. I know this would keep her and her friends busy for hours and hopefully wear them out so they will take a good afternoon nap. (Wishful thinking?) I love that it incorporates the watersides and that there are two of them. The pool at the bottom is a little larger than a splash pad without really being a pool I have to get into. I'm thinking it is the perfect present for my July girl for her 5th birthday. I love and trust this brand too so that's a big bonus in my mind.
A friend of mine has this one and I've been watching it since last summer. Every now and then, it goes on sale and the next time it does, it might just be worth it. It's seriously a blast for kids and adults that wish they were still kids (my husband)! My friend has three boys and between the ages of 1 and 6-years-old and she said that even though this toy is pricey, it's been completely worth it. There are days when all the neighborhood kids will spend the afternoon in her backyard playing with this and you don't honestly see neighborhood kids all hanging out together often anymore. To me, if something can help to change that and allows for hours and days of play, I'm down.
So that's it for this week! Check in next week for more weekly favs and finds. Have a happy weekend, friends!