What was the first book you remember reading on your own as a child?
The first book I remember reading, and falling in love with, was The Boxcar Children. I remember diving into that series and being wrapped up in the idea of living as one of The Boxcar Children in my own little boxcar. Instead of playing house, I would spend hours at my grandma's house on Saturdays playing outside, pretending I was living in a boxcar. Since I was the oldest of all my cousins I usually talked them into playing with me and assigned them all characters to play.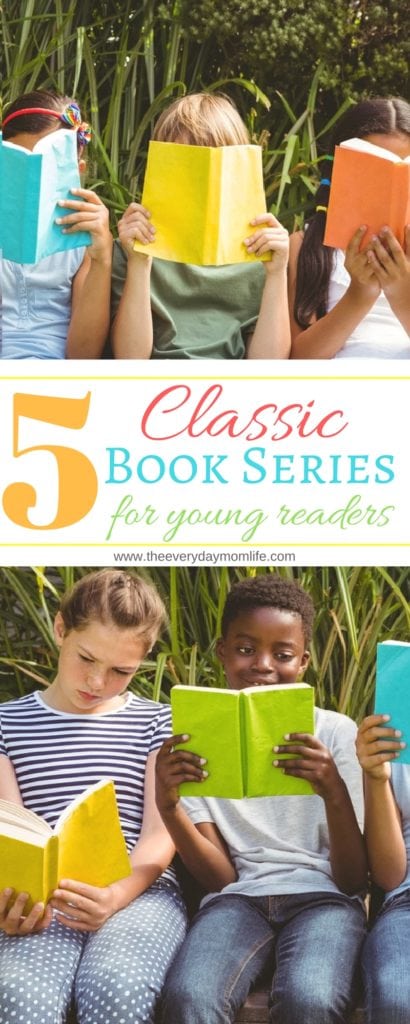 My daughter is fast approaching the age where she will be able to read on her own and I'm hoping she will be inspired by the characters she finds in the pages of her early chapter books too. Because I want to foster her love of reading, I've decided that we are going to start reading some of these books together now. Below I've put together a list of books that we are going to start working through this summer and continue to explore as she gets older.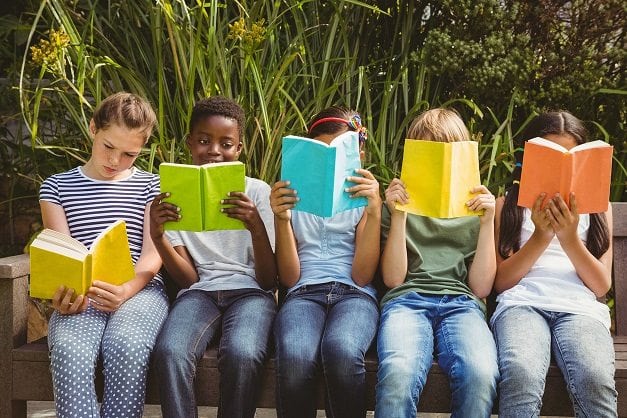 Best Chapter Books For Kids
The Boxcar Children series by Gertrude Chandler Warner
Since I already love this book series, it's first on my list. I was given this book by publisher Albert Whitman & Company as part of the 75th Anniversary celebration of the series. (Can you believe its 75-years-old!) If you've never read it, this adorable series is about four, orphaned siblings who live in an old boxcar in the woods until they are discovered by their wealthy grandfather. The series evolves into a true mystery book series in subsequent books as the children travel around the country with their grandfather.
The Ramona Collection by Beverly Clearly
The humorous adventures of Ramona and Beezus have kept people coming back to this series for generations. The first book is Beezus and Ramona and actually the only one written from Beezus' point of view. The everyday antics of the two sisters are something that all people with siblings can relate to, which is part of what makes these characters compelling for young readers.
The Fudge Series by Judy Blume
The story is another sibling series that focuses on Peter and his 2-year-old brother "Fudge." Like Beezus and Ramona, the first book in the series Tales of a Fourth Grade Nothing focuses on the relationship between the boys and how Peter is constantly frustrated by Fudge. The antics of the boys will feel very familiar to siblings and in later books a baby sister is added among other lovable characters.
The book Otherwise Known as Sheila the Great is included as part of the Fudge Series and while Peter and his family are mentioned, Sheila is the focus. With her fear of spiders and swimming, I feel like she might be a character my daughter can relate to.
Nancy Drew and the Clue Crew by Carolyn Keene
This series is exciting to me because as I grew out of The Boxcar Children series, Nancy Drew became my heroine. She was so smart and clever, and there were many days I wanted to be her. I was obsessed with her mystery books as an older child and would read them multiple times. This series introduces Nancy and her friends to a younger audience with more tamed-down mysteries. In the books Nancy is still in grade school but still using her wits to solve simple mysteries that will be relatable for young kids. The series started in 2006 and today there are six books in the young Nancy series.
Diary of a Wimpy Kid Series by Jeff Kinney
Admittedly, I've not read any of these but I'm excited to start reading them with my daughter because my nephews admired the characters in this book as they grew up. I love that the books are filled with hand-written notes and drawings by the main character Greg. The series begins with Greg in middle school so this series may be a bit old for really early readers and probably better suited for kids that are 7-years-old and up.
For more posts on books and book reviews, click here.