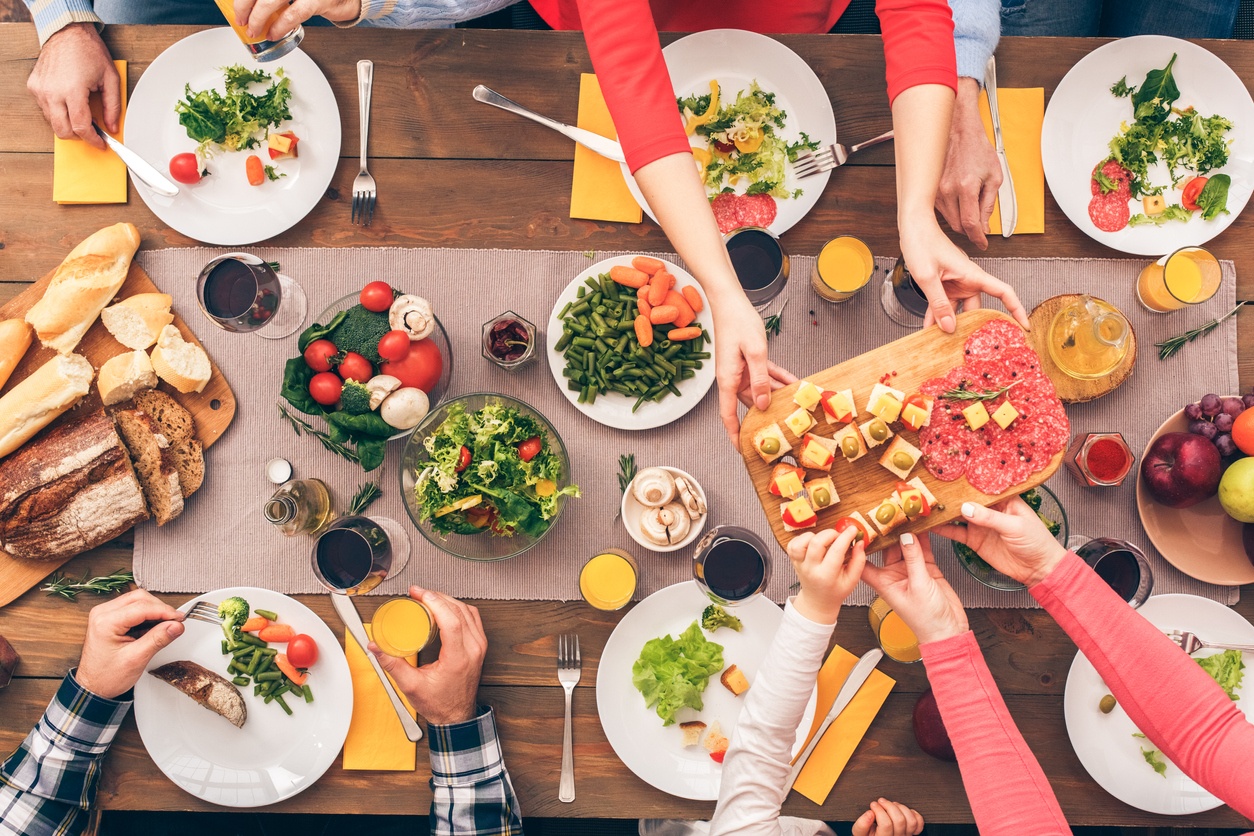 Celebrations such as birthdays, family reunions, weddings, even slumber parties are always the most exciting times of the year. But no feast is fun without, food. Some families are accustomed to cooking their own food because not only is it another way to bond in the kitchen and smelling all the goodness of foods being cooked, catering your own food for small parties is also a great way to save money than spending for catering service. Here are some fool-proof tips to a successful self-catered family celebration.
Make a guest list
If you miss this part, even small party preparations can overwhelm you. Putting up a guest list for a family celebration is an essential task if you plan to arrange and cook for your own get-together. Start from your relatives, closest friends and a few family members and friends of your friends who they could potentially bring with them.
There are a lot of ways to RSVP a guest but I find creating an event on Facebook as the most effective way. You can do this at least two weeks ahead of the date of the event. In a weeks time, you will probably have a ballpark of how many will show up. Still, it would still be best to hire a catering service if there would be more than thirty people joining.
Create your menu
Now that you have the number of guests, you can start creating your menu – appetizers, main course, sides, desserts and drinks! If you are on a tight budget, pick a set of meal with minimal ingredients such as one-pot meals. Pasta and dishes with sauces would be great choices! Another great tip would be to pick dishes that could be chilled/frozen a day before so you don't have to do all the cooking all on the same day of the event.
For desserts, prepare the ones that you are best at making. A chocolate fountain with variety of fruits is always a life saver for family celebrations but doesn't need much preparation. You may also opt for the simple cupcake flavors using ready to go cake mix. Cookies and other baked goods can be made at least two days ahead and if you need to transport delicate pastries such as cupcakes or cakes, you may check out your nearest supermarket for any available custom clamshell packaging, depending on size and shape of your sweet treats.
Identify your budget
No matter how simple or how grand the merrymaking is, it is always wise to only spend for what are truly essential for the table. Set a budget first, be sure to include cost if you are booking a venue, and then create a grocery list. When going out to shop for the list, make a separate schedule for this and set these items aside so you do not need to fret on the day you are cooking.
It would also save you so much time and effort by going to a supermarket in which you are already very familiar with. Strolling along the party corner of the market might be very tempting when decorating for family celebrations and you would tend to pick anything that you find cute. Remember, do not give in to those polka dotted paper cups and all sorts of glazed balloons unless this is not optional in your list. 
Pick your venue
To rent or not to rent an events place is a normal impasse when hosting a small merriment. Usually, small events for family celebrations are spent at the front yards (I'm sure you are thinking of barbecue right now) or just inside the house for several reasons. One of these is to save money from renting a place for the event. This also means there is no time limit when celebrating in the comforts of our own space. There is a downside though, which is normally cleaning up big time when everybody's gone. If cleaning up a small area to accommodate your guests is not something you are worried about, you can definitely enjoy the special times at home. Otherwise it would be more convenient to just rent a budget-friendly space which you could ask if there is no restriction in bringing your own food. If there is none, go ahead and bring out that chef in you!
Prepare every detail a day before the day
As mentioned in the previous item, don't cook everything on the same day of the celebration. Always spare extra time to enjoy the company of your guests and eat with them. It would be a lesser load if you could pick meals that you can cook a day ahead. Then heat them up before serving.
Every family celebration is different and there are a lot of different ways to keep meal preparations simple and even hassle-free. Finally, after days or weeks of planning and working on the success of your festivity, don't forget your pamper yourself. After catering to your own family, you so deserve it!
For more parenting tips, click here. For more from entertaining, click here.
About the writer:
Donna Lee is the operations manager and resident writer at Plastiform, a thermoforming plastics company. She developed her passion for plastics working in her uncle's plastics vacuum forming factory. She made her way to Plastiform where she's been working for 3 decades passionately serving customers. In her spare time, she writes about the wonders of plastics and the power of sustainable packaging.