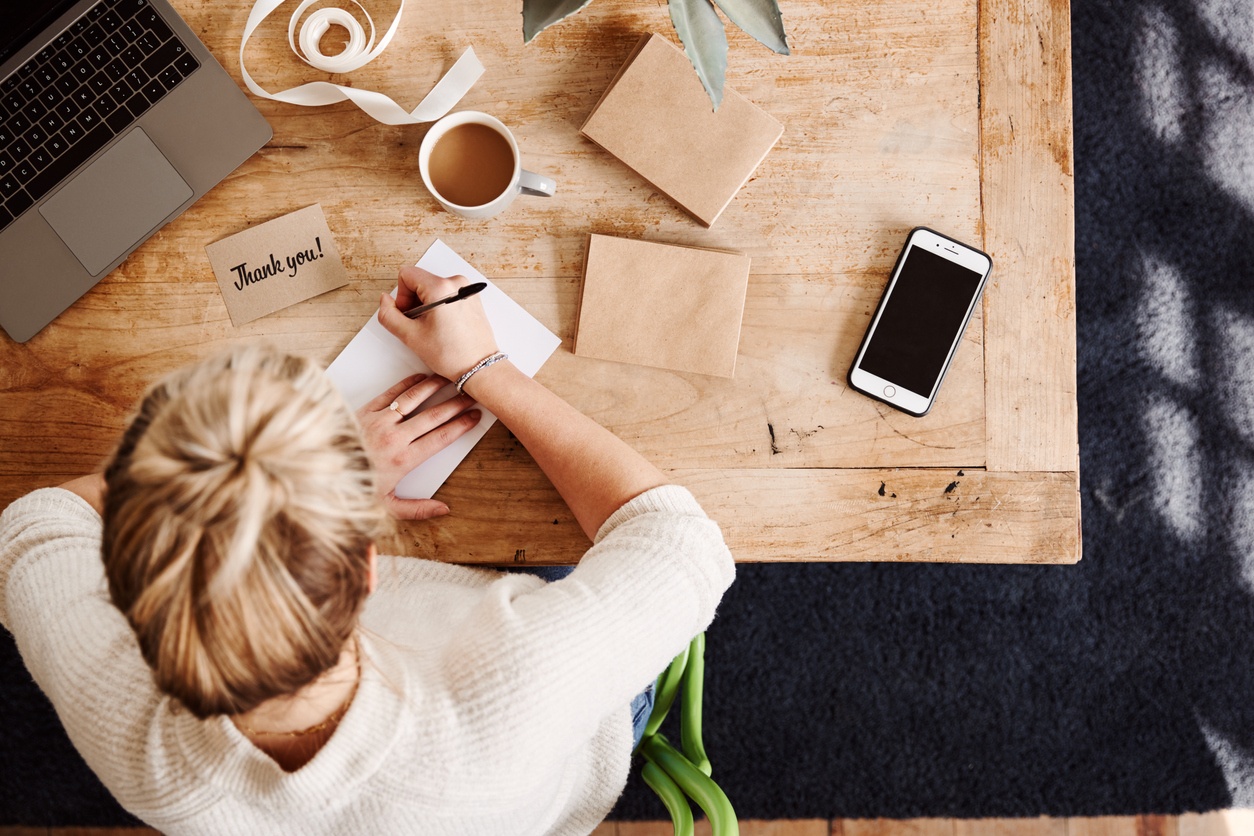 I was recently talking with a friend of mine. She was telling me about a funeral she attended in which she gave a monetary gift to the family of the deceased. She mentioned she hadn't received a thank you card yet in the mail for that gift. It got me thinking, are thank you cards necessary anymore? Do people get offended if they don't receive one? Are there certain occasions when it is expected and others where it just doesn't matter?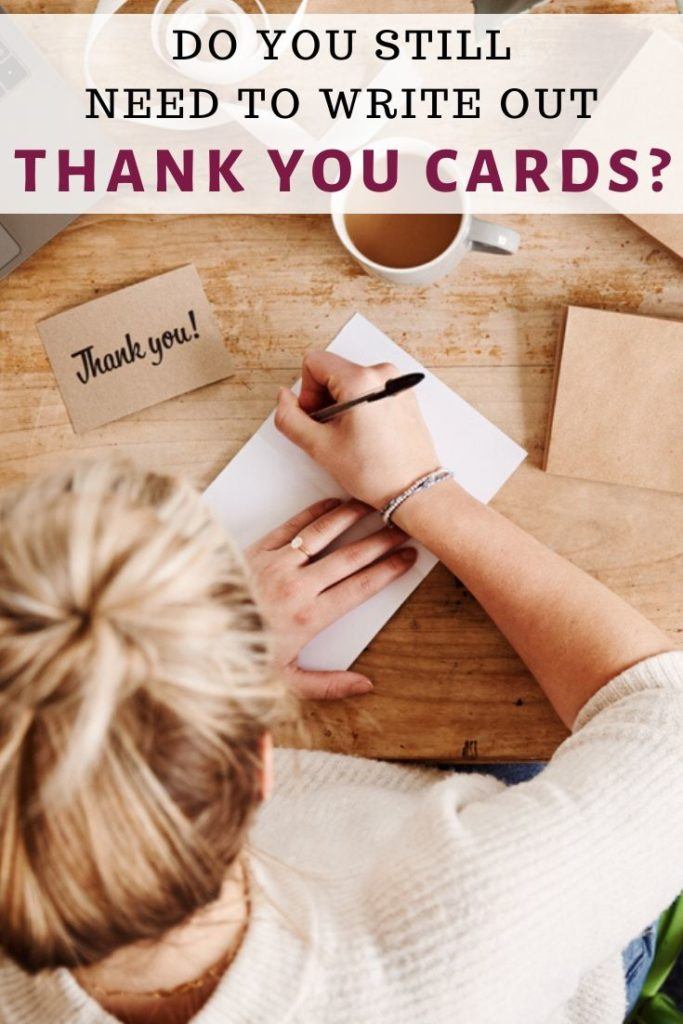 Weddings
A wedding can be a very formal event. People often travel far to attend. They often spend money on the appropriate attire. Guests also spend a lot of money on gifts, both monetary and registry items. We definitely mailed thank you cards to each guest. We thanked them for celebrating with us and for their generosity. I would have felt incredibly rude if I didn't.
Baby Showers
My friends threw me a wonderful baby shower. My aunts did, too. So much thought, time, and planning went into these events. Everyone got me something from my registry. I was incredibly thankful and felt I needed to express that in a hand written card to each person. I have also attended baby showers where I haven't gotten a thank you card for my gift. It didn't bother me. The mama-to-be was appreciative and expressed it at the shower. Life is busy. I'm ok if writing me a card to say thank you for the baby blanket just didn't make it on her to do list.
Birthdays
My family is pretty generous when it comes to gift giving. They love spoiling my kids on their birthdays. If my kids open up a gift in front of them I always make sure they go up to the person and say thank you. I have wondered why, if my child thanks the person right after opening the gift, am I expected to mail a card to say the same exact thing? Friends have told me at the party to please don't waste a stamp and don't worry about sending them a thank you card. I have to be honest, I feel relieved to hear this.
Graduations
Graduations usually result in gift giving as well. It's a big deal when someone walks across that stage to receive their diploma. However, I remember not getting a thank you card in the mail from a friend's daughter for the money I gave her at her graduation. It crossed my mind, but that doesn't mean I was offended. I know she was thankful, I didn't need a card for that to be proven to me. She saved money on postage and didn't add to waste and that made me happy. I wondered if others felt this way.
Other ways to say thanks without thank you cards
My sister-in-law sends a thank you card for every birthday gift and Christmas gift we give to my nephew. It's pretty amazing. I appreciate the effort and thought she has my nephew put into each card. It's a good lesson to teach him to show appreciation. However, what I loved more than any card she has mailed, is a video my brother texted me. It was of my nephew opening an early birthday present from me. The video showed him reading my card out loud and opening the gift. I loved seeing his reaction and hearing him read to me. It meant so much I actually got emotional.
I have sent pictures of my kids wearing the special outfit that was given to them or a picture of them playing with a particular toy. The recipient seemed quite happy with that form of a thank you card. I'm trying to redeem myself for all the years I haven't sent them actual cards.
Special Gestures
There have been times in my life that friends or family have gone out of their way to show kindness. One time it was my parents stepping in to help us financially when we needed it. Another time it was a friend coming over every day to feed my new kitten, and also make sure he got some attention, while I was on vacation for a week. I wanted to show them my appreciation with a gift. My parents love going out to eat so we bought them a gift card to a restaurant. My friend had a lot on her plate with school and work, so I gave her a gift card to get a massage. Sometimes writing a card can feel so void of genuine gratitude and more like an obligatory gesture. It feels good to show you're thankful by personalizing a small gift for the person.
Are you someone who expects thank you cards? Is this a generational thing? Is it important to get that card in the mail or is it just as meaningful if the person thanks you in other ways such as verbally, in a text, or an email? Sometimes it's nice to get snail mail.
It's nice to feel appreciated and thought of that someone would go through the trouble of writing a card and mailing it. I just don't expect them and I'm certainly not offended if I don't get them. How do you feel about thank you cards?
For more thoughts from the Family Team, click here. For more parenting tips, click here.