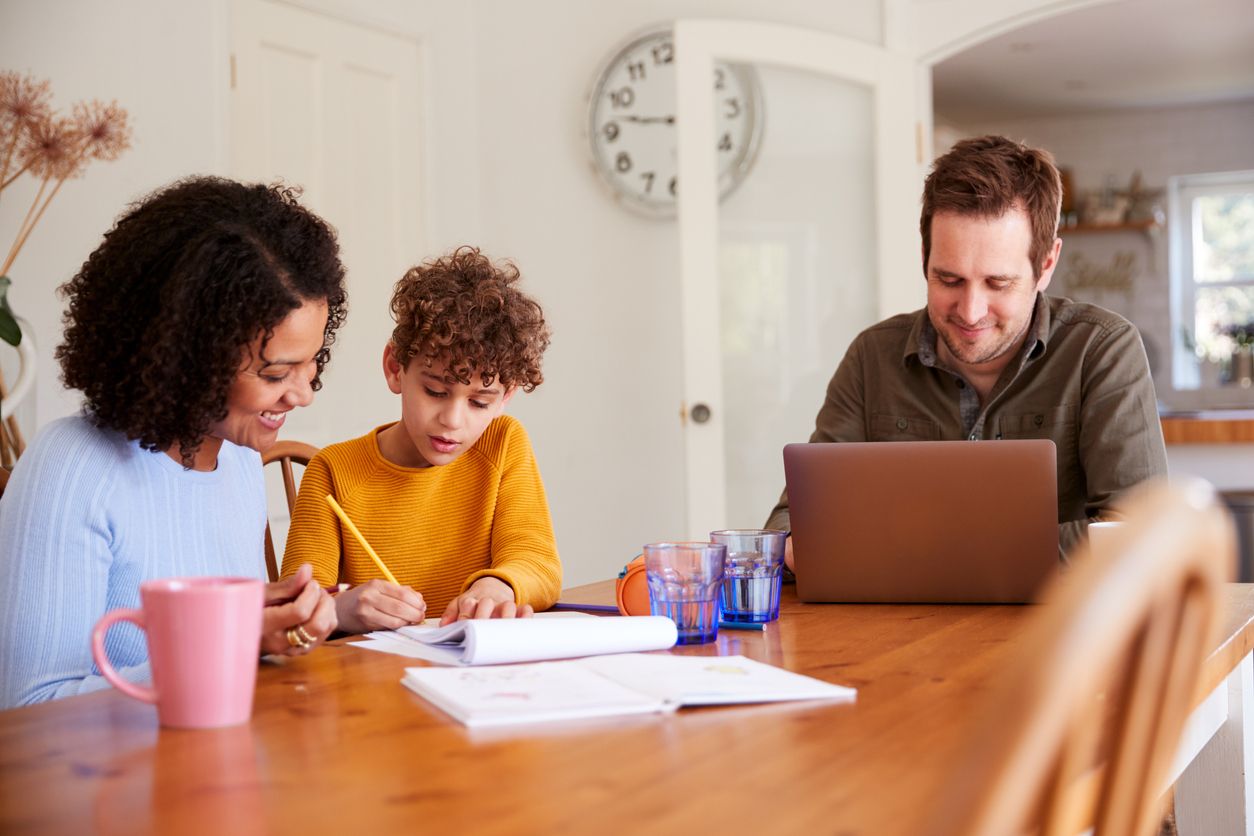 2020 has been a crazy year so far.
With the quarantine forcing us to stay at home, it can be difficult to concentrate on learning anything new.
Whether you work from home or work away from home, having your children home all day everyday has proved to be a challenge for many.
Parents are suddenly teachers and counselors, and parents have even voiced some of their anxiety and insecurities about teaching their children.
As a veteran counselor, I've felt a little of this too. With the school year ending so abruptly and the with the physical disconnect from school and our communities, how do we even begin to teach our children social emotional skills?
What exactly is social emotional learning (SEL)?
Social emotional learning is the process of teaching kids interpersonal and self-awareness skills. Skills like goal setting, self-control, showing empathy, making responsible choices and building (and keeping) positive relationships are skills that can help children be successful for a lifetime.
Why are schools so focused on social emotional learning?
More than two decades of research shows that social emotional learning leads to better test scores, fewer drop outs and fewer classroom behavior issues.
In the past, counselors were solely responsible for helping students to manage strong emotions and to help them make connections between problems and their performance at school.
Now districts are beginning to see the value in equipping educators with tools to help their students be successful through the use of SEL.
How can I teach Social Emotional Learning at home?
Remind your kids that they aren't alone
Focus on hope instead of fear. We are all in uncharted waters. Schedules are disrupted. After school programs and sports are cancelled. School and work are no longer our constant.
It's okay to not have all the answers about when things will return to normal. It is perfectly okay for you to feel a little uncomfortable in these uncertain times.
It's also a great lesson to teach your kids about being resilient. Teach them that together, we can handle whatever comes our way.
Encourage your children to unplug from technology and social media
It's easy to let your kids stay plugged in all day.
Between virtual assignments, authors reading their books online, virtual zoo & museum tours and YouTube, it's easy to keep the kids (quiet) and occupied by keeping them plugged in–and let's be honest, when they're plugged in, we get a break too.
Use this time as an opportunity to reconnect with your family. Encourage your kids to unplug and participate in family game nights, nature walks, book clubs or just a talk and cuddle session.
Older kids love to overshare…about every moment of their lives. Remind your kids that connecting with friends online doesn't mean disconnecting with the people at home.
Every activity does not have to involve technology.
Teach your children how to use their words skillfully to diffuse conflict
Teach your kids the I message. I feel….when you…
This is an important communication skill that will help your child to diffuse conflict in any settings—starting with their siblings.
When you teach your kids to say I feel, when you takes the confrontational talk out of addressing an issue.
Empowering your kids to stand up for themselves and express their feelings in a non-aggressive way is a perfect example of social emotional learning.
Involve your kids in family planning
It can feel impossible to get all the things done.
Work. Housework. Grocery Shopping. Supervising school work. Life.
Model for your kids what making a schedule looks like. Talk to them about your dreams and side hustles. Show them how you are making it happen (mom, entertainer, home school teacher, employee) and wearing all the hats!
For more parenting tips, click here. To find a realistic homeschool schedule, click here.