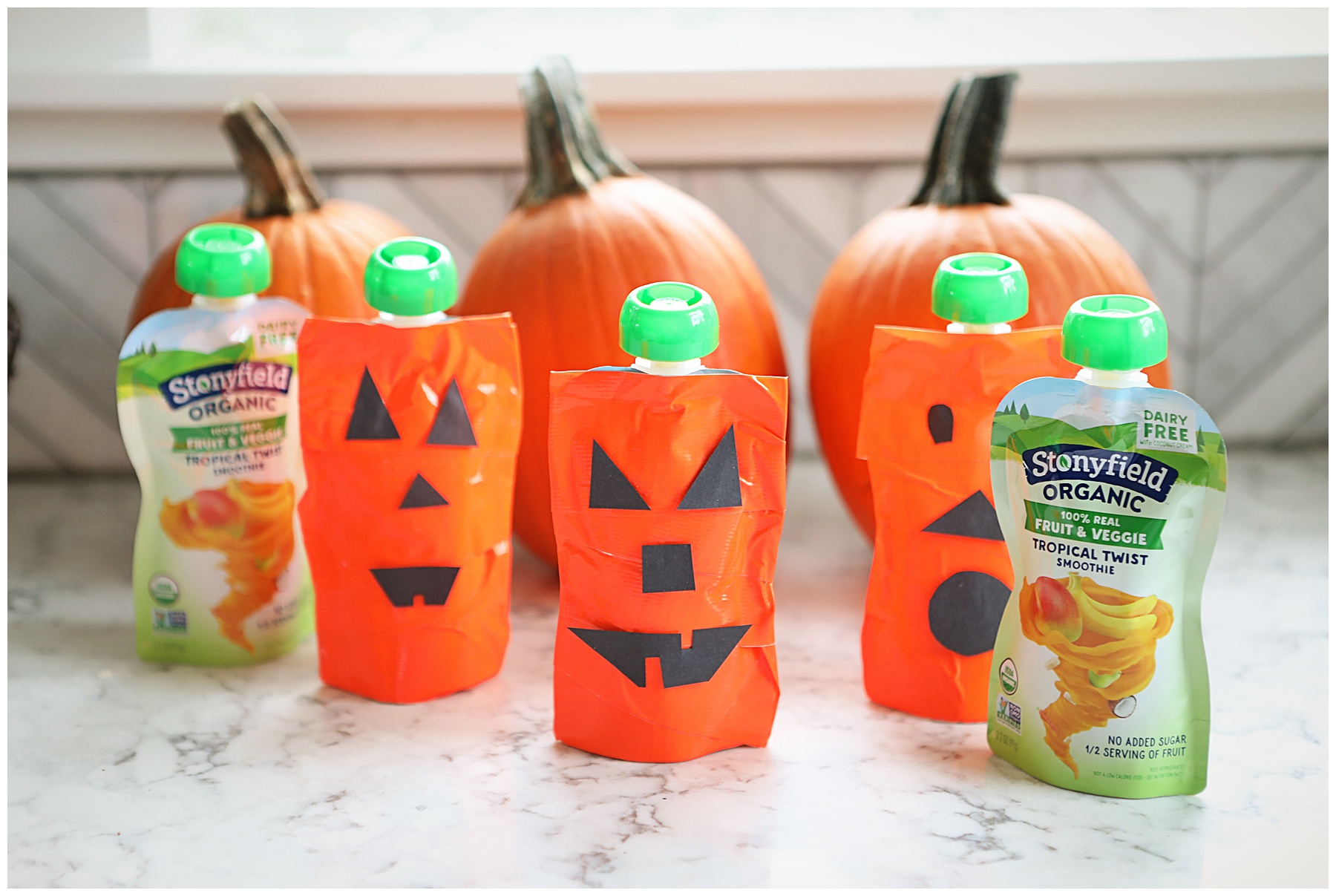 Halloween can be a really tricky time when it comes to providing treats for your little monsters and their friends.
Our school has a list of what can and can't be brought into the classroom based on any class allergies. Our old school cut the treats out altogether, which I get, but my kids didn't.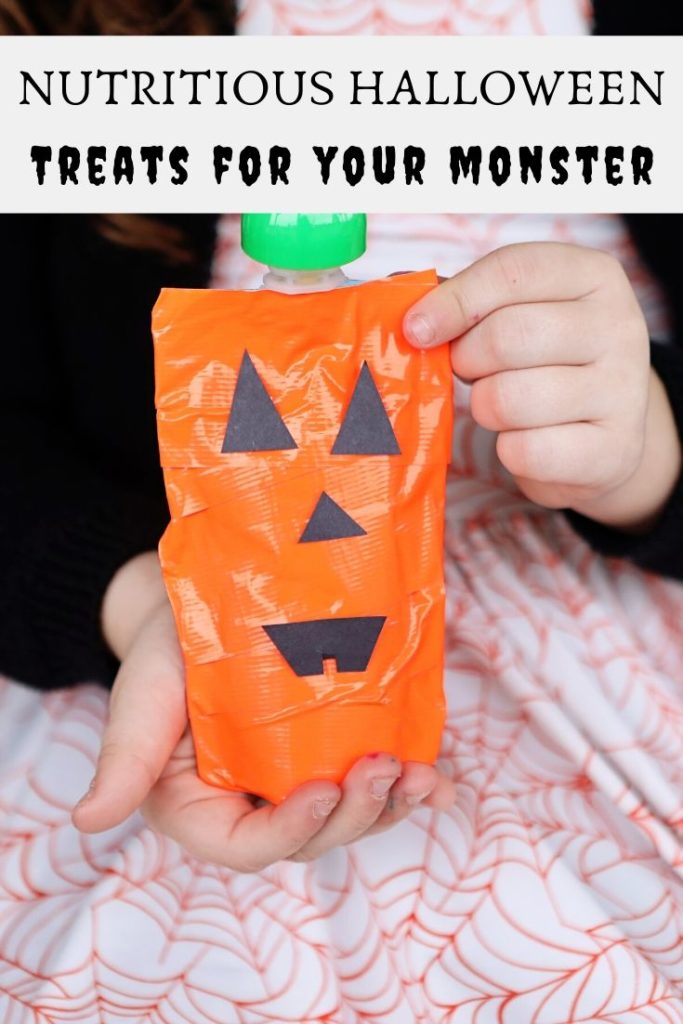 Luckily, we can bring treats to school now and in lieu of the chocolate, straight sugar and other goodies that will have your kids bouncing off the walls until thanksgiving, I've found another option.
Stonyfield Organic has 100% real fruit and veggie pouch smoothies and yogurt pouch options that taste great provide some nutrition too. My kids are actually obsessed with them and neither suspects that both include some veggies too.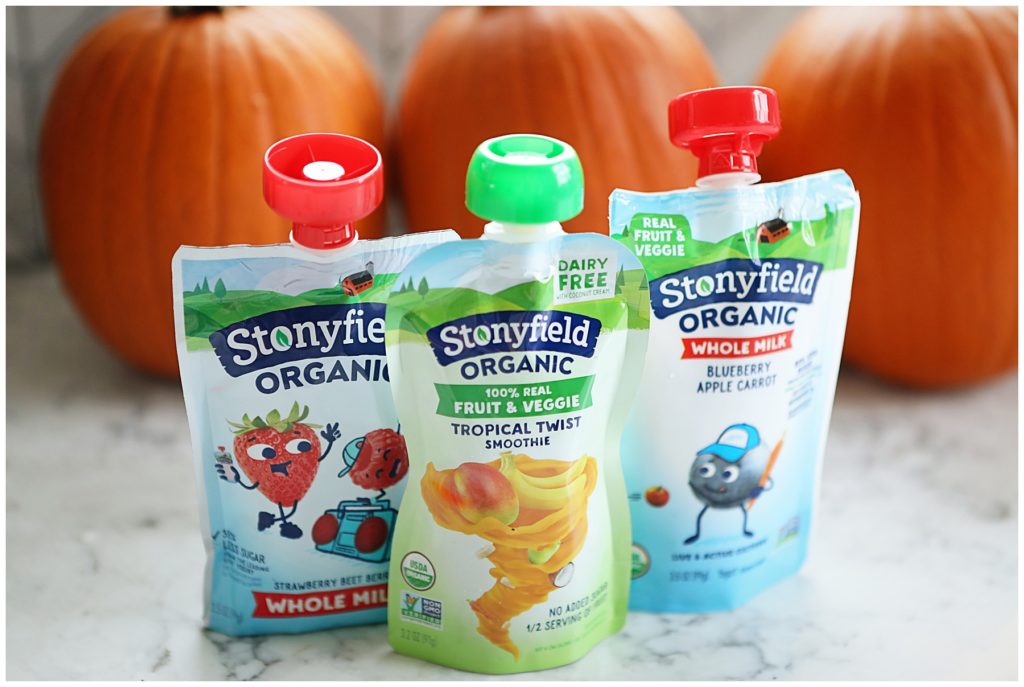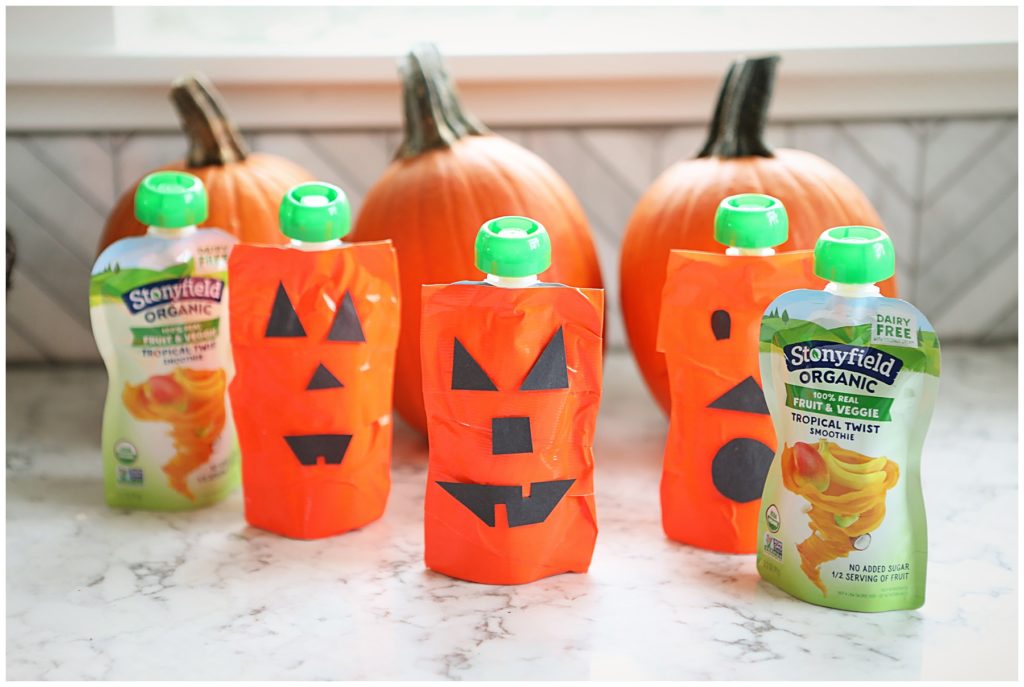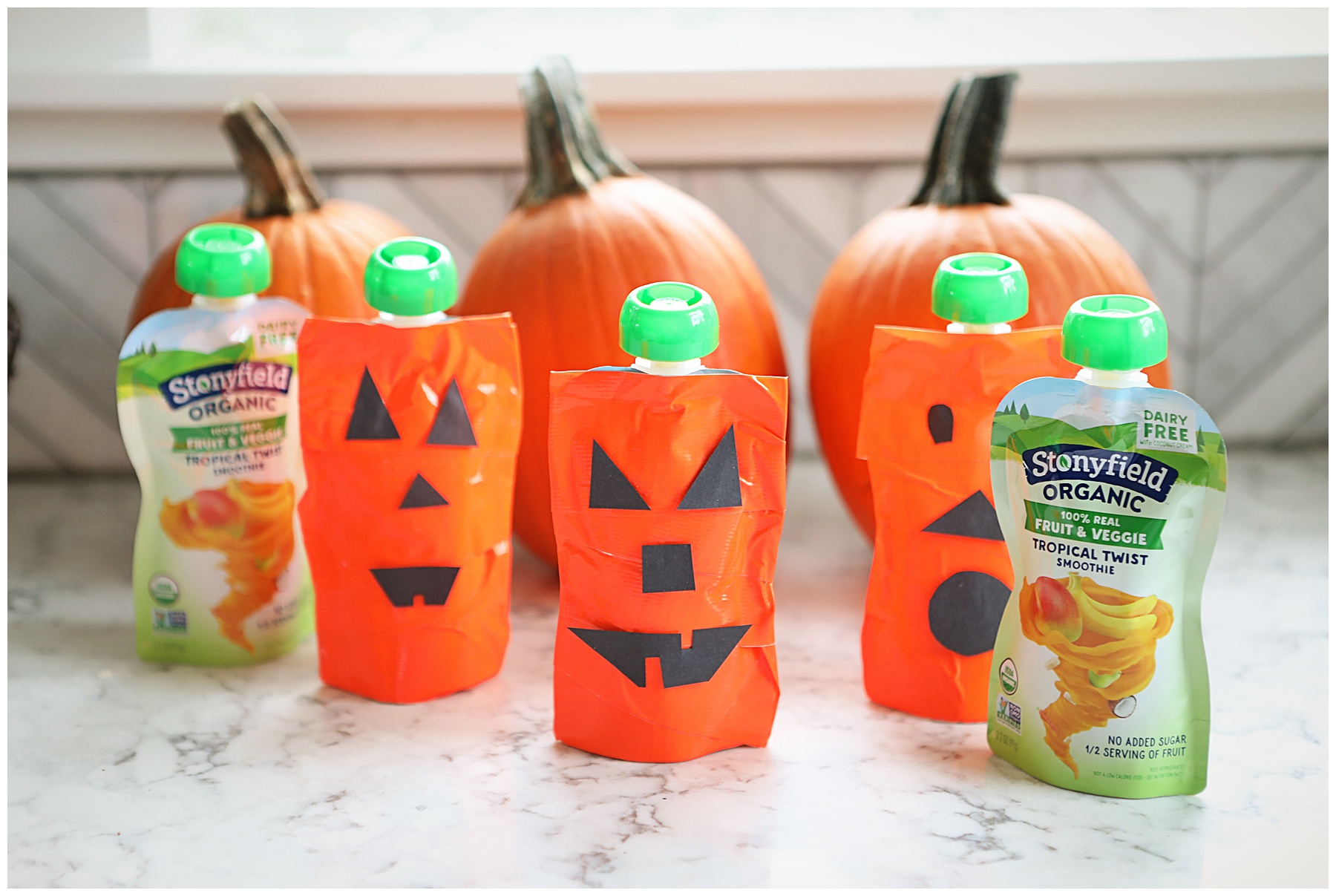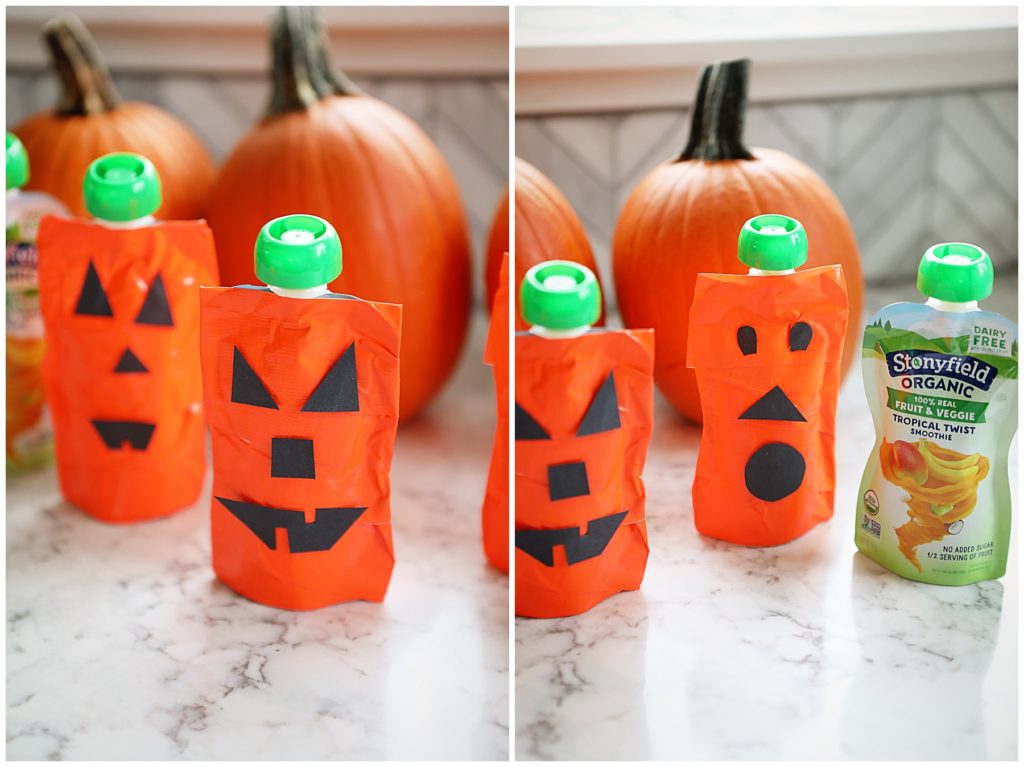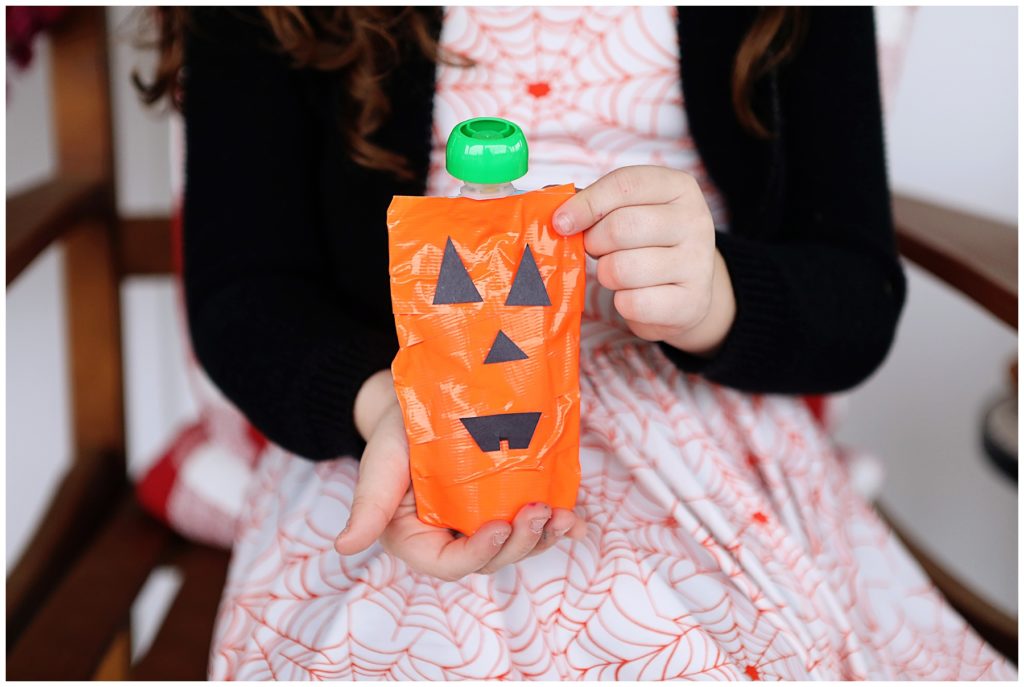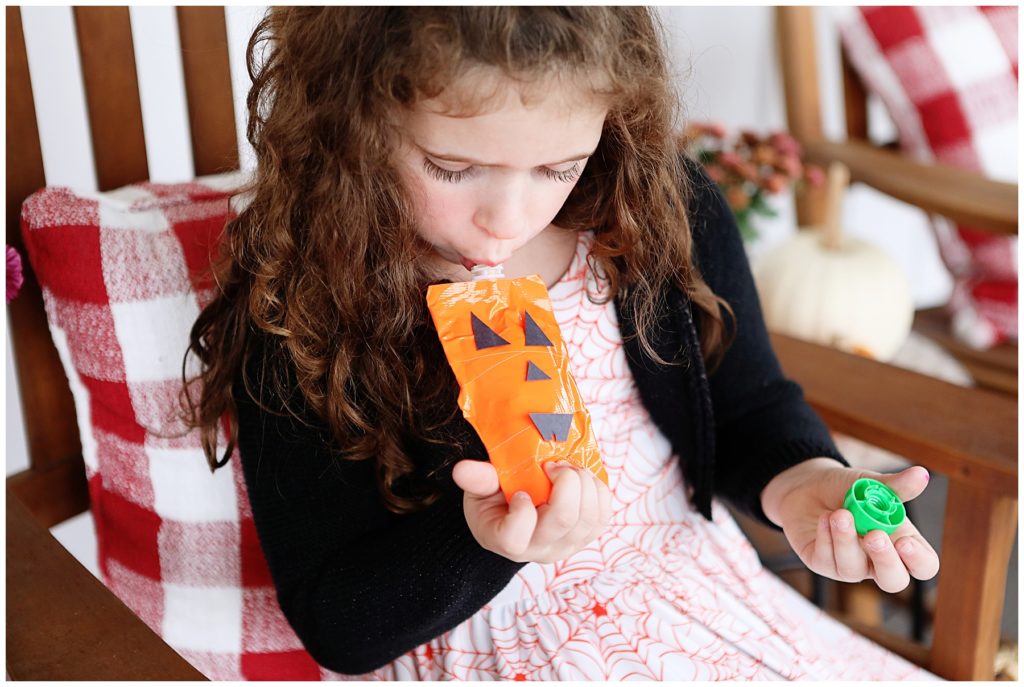 The 100 percent real fruit and veggie smoothies contain just a few ingredients and are dairy free. Instead they contain coconut cream and ½ a serving of fruits and vegetables. There's also no added sugars, preservatives.
The yogurt pouches come in whole milk and low-fat options.
Both the Stonyfield Organic Yogurt Pouches are made out of organic ingredients and are USDA Organic Certified. They are also non-GMO Project verified.
When I bring them to the school costume party this week, I'm going to dress up the pouches too to make it feel more festive. It's really easy to create these cute, pumpkin "costumes" for the pouches. All you need is:
A roll of orange tape. You can find this at any home improvement store.
Black construction paper or black laminate paper. You can find both at any arts and crafts store.
Tape (only if you use construction paper)
Simply wrap the pouches in the tape, then cut out the fun shapes for their eyes, noses and mouths.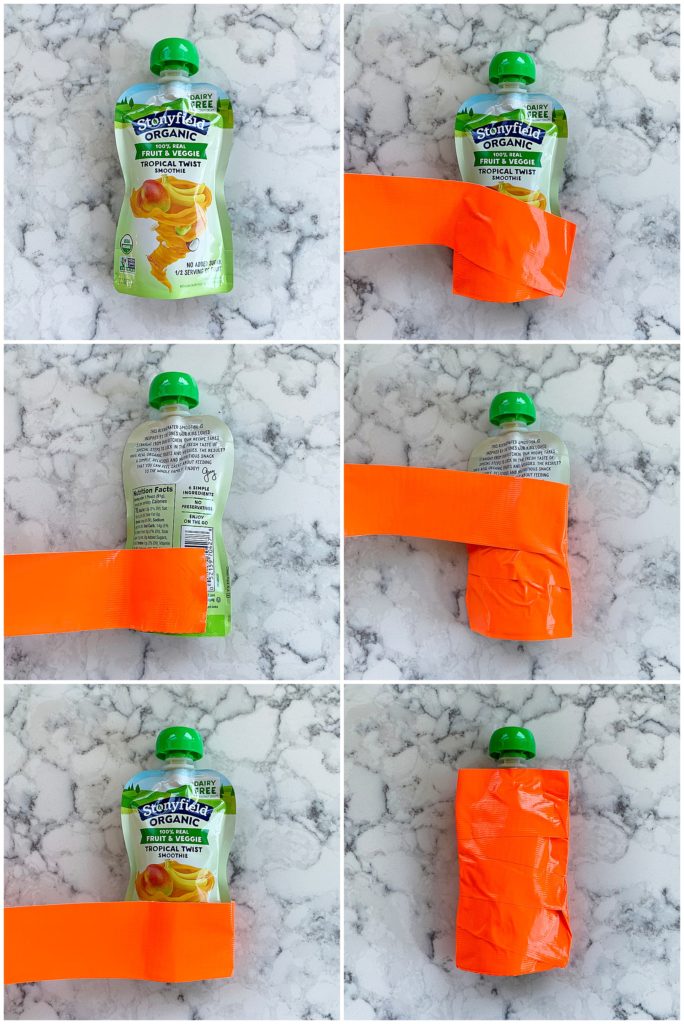 If you are bringing different kinds of pouches and different flavors, make sure to write on the back which each one is.
Then stick them back in the refrigerator until party time! That's it!
For more information on Stonyfield Organic, click here. And, read 6 Ways to Buy Organic On A Budget here.