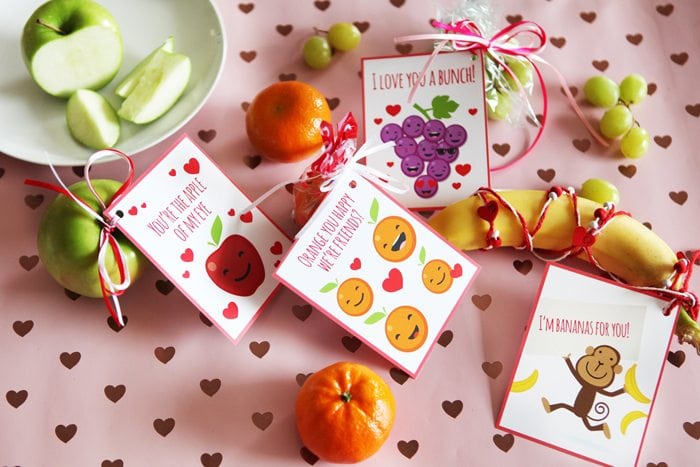 Happy February, friends! As you get ready to show your love this month and take oodles of time making the perfect Valentine's for school, I thought I'd help out a bit.
I've made three different sets of free Valentine's Day printables that will be the perfect way for your kids to show their classmates that they care. In total, it is 12 different Valentine's so you could get these and use them for a few years in a row. I hope you love them! Check them all out below.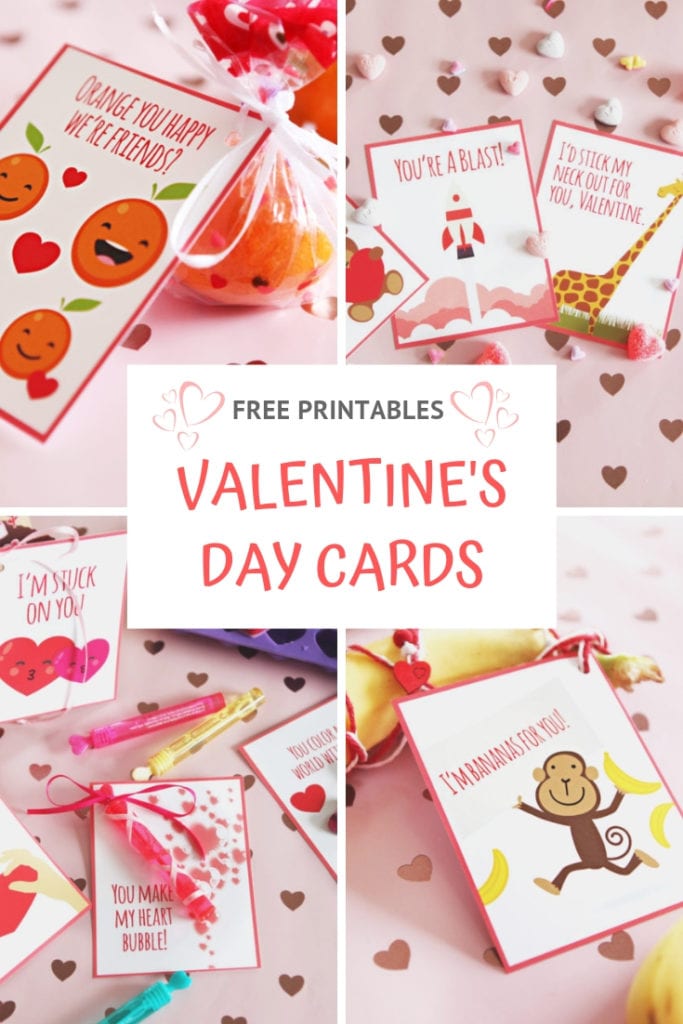 Simple & Sweet
Part of me feels that we've gone overboard with this whole Valentine's Day thing at school. I don't want to feel like I have to be Maratha Stewart and create something delicious to attach to a valentine just for a bunch of pre-schoolers to gobble it up and not appreciate the work that went into it. Instead, part of me just wants to keep it simple with these cute printable Valentine's that just tell someone else how much we like them.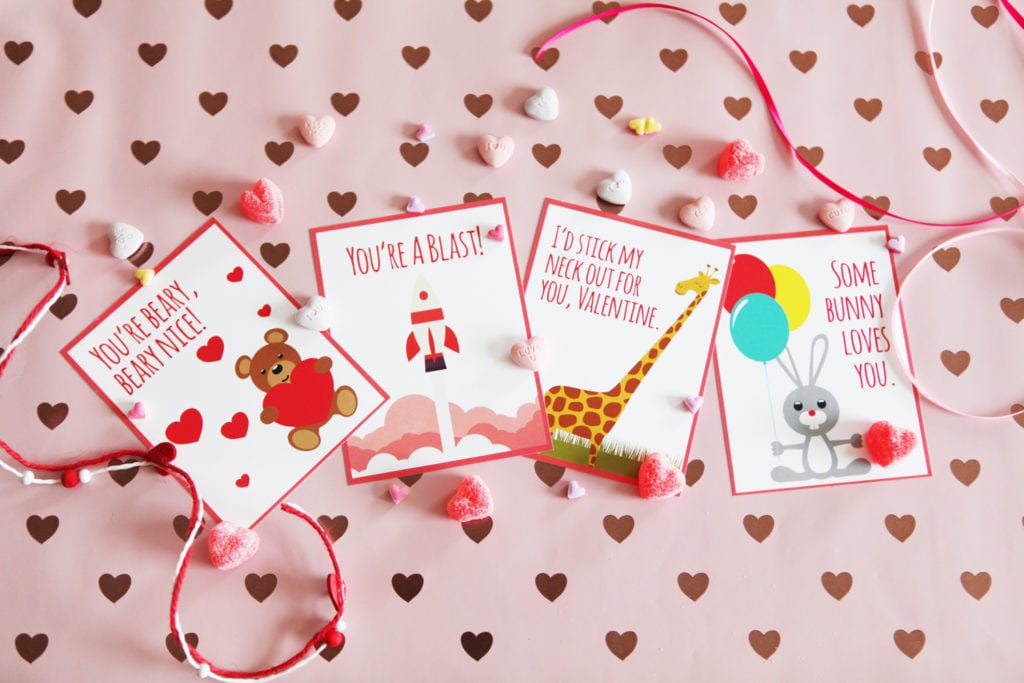 The other part of me wants to be some version of Martha Stewart, only thinner and with less gray hair. Hence, these next two sets of Valentine's.
A Healthy Treat
Last Year I made my daughter's class puppy chow to go along with her Paw Patrol Valentine's Day cards. This year, I wanted there to be an option to take a healthier approach. These Valentine's give you the opportunity to still provide a treat to friends in the class, but one that won't give them added sugars and have them bouncing off the walls.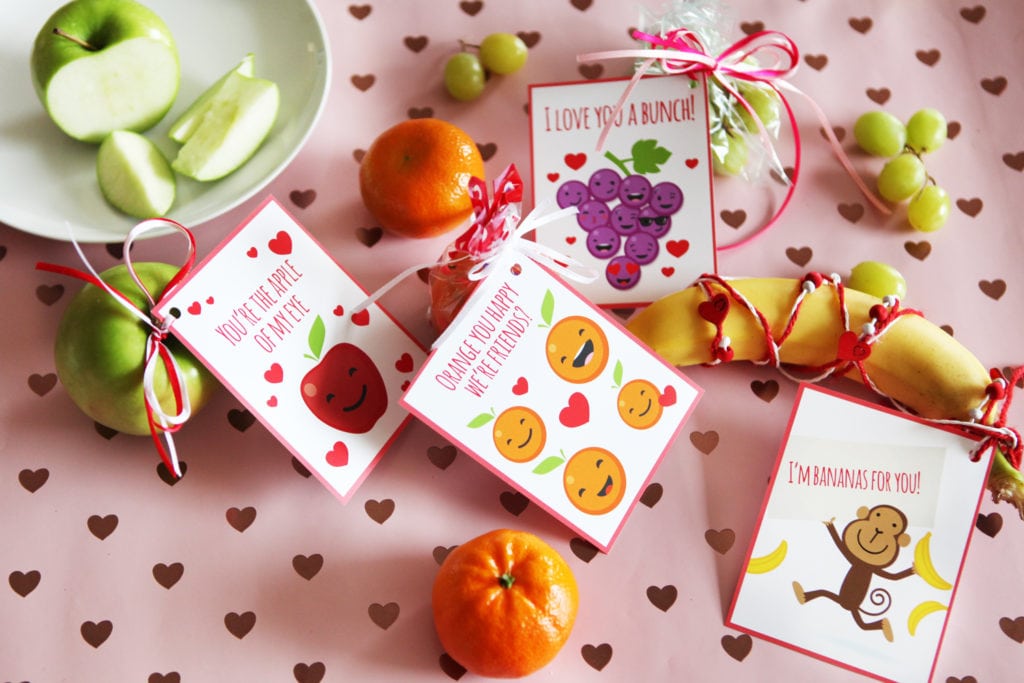 For the apple, I just simply tied the ribbon around the stem. This is perfect for teachers too.
On the clementine, I found the cutest, Valentine's bags at Target that were the perfect size for these. You can also use these for grapes, or just use a plastic bag for them like I did here. To jazz up the banana I tied a bit of festive string around it, but this is certainly not a necessity.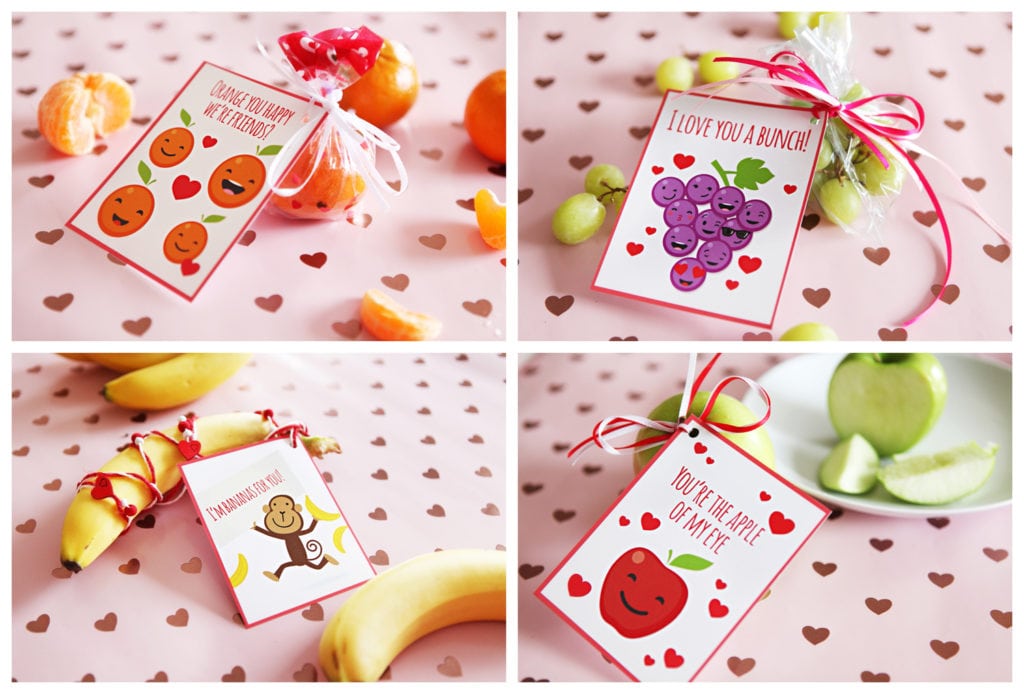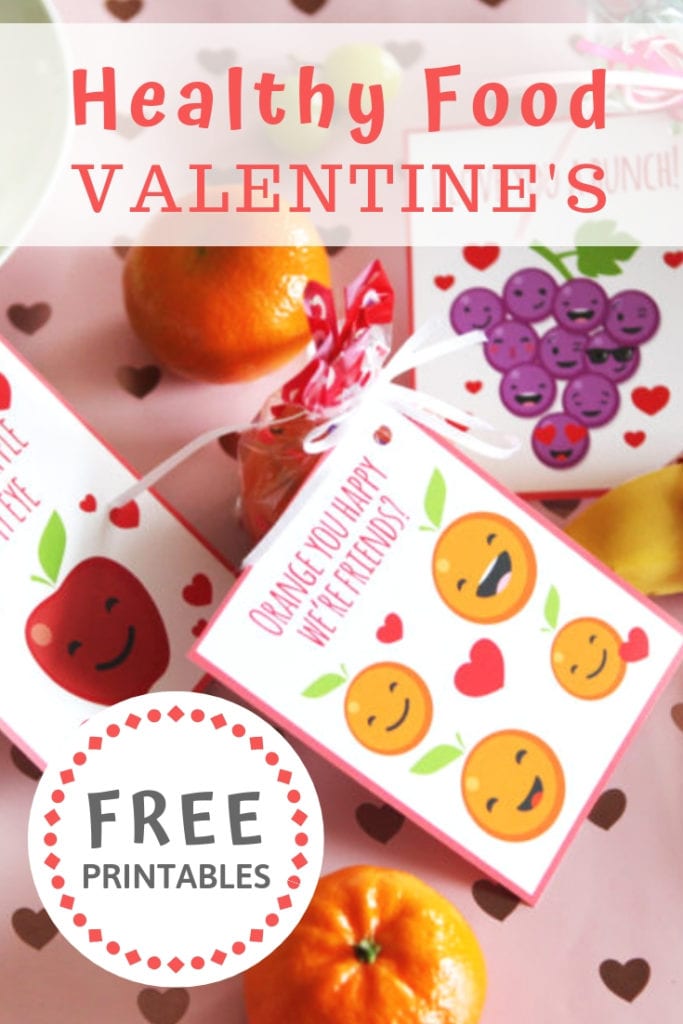 For the Fun of It
Finally, since treats are now a thing of the past in a lot of schools. I made an option that would allow people to attach small gifts to the Valentine's. I love these because of the variety and for the simple fact that they promote play.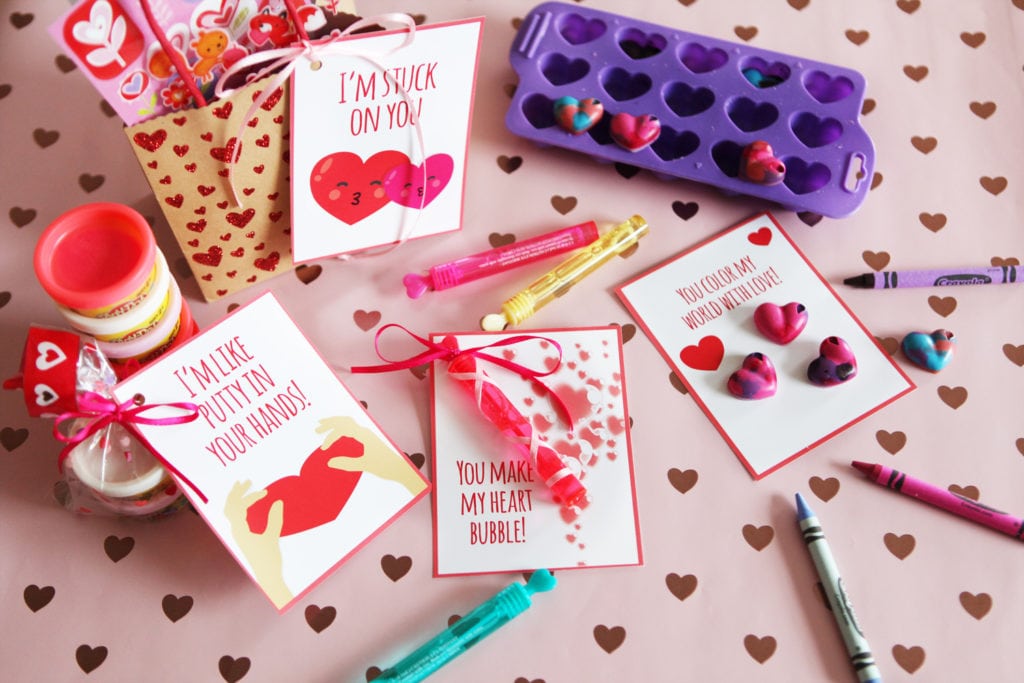 These options include the "I'm stuck on you," Valentine that you can use with stickers because all kids love stickers and packages of them are cheep. You can certainly use just one sheet verses my little bag.
For the "putty in your hands" printable I wanted to find silly putty, but couldn't find it in a bulk package at the store. However, I did find a bulk package of little Play-dough containers at the store in the Valentine's Day aisle so I used those instead. I packaged them using the same bags I put the orange in above.
I was also able to find the bubbles in bulk for about $2. I used the, "You make my heart bubble," saying for my daughter's first school Valentine's Day party three years ago. It's a bit full circle for me since at that time I had just gone back to work and now I'm at home again with my son who is the same age my daughter was then.
Lastly, I knew I wanted to have an option to involve coloring in with these printables because both my kids love to color. You can find the recipe for making the heart crayons
here
and you can find the mold I used
here.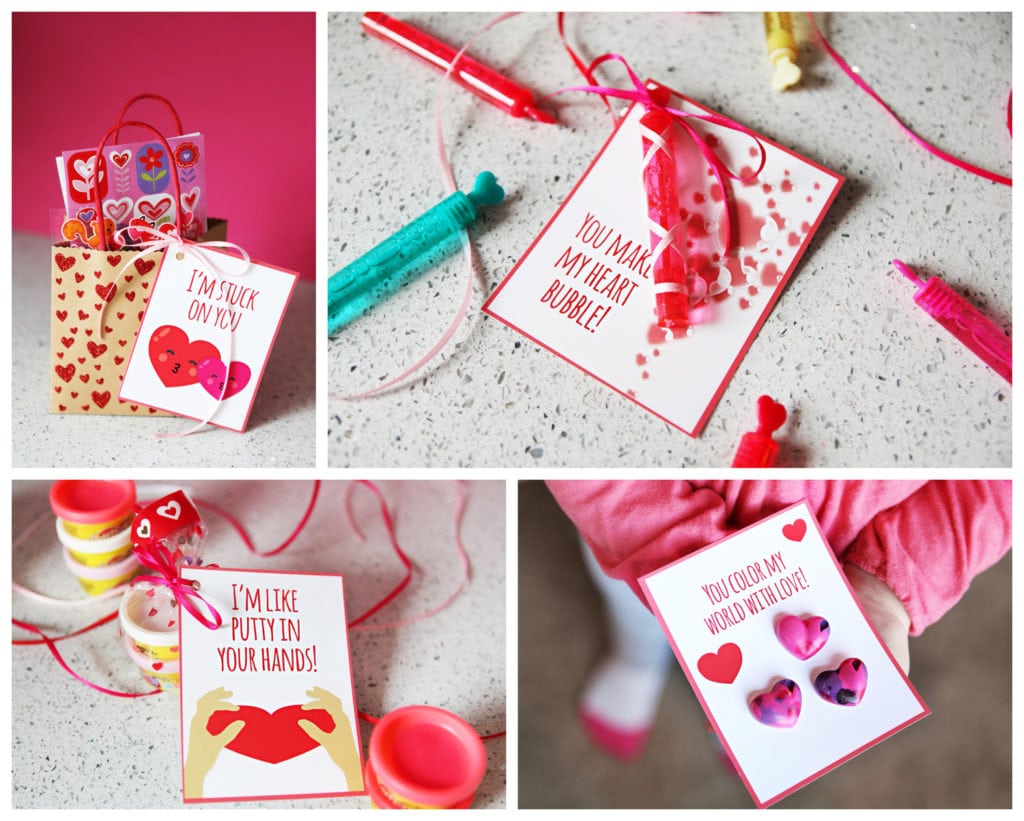 To get all of these printables for the happiest Valentine's Day fill out the box below.