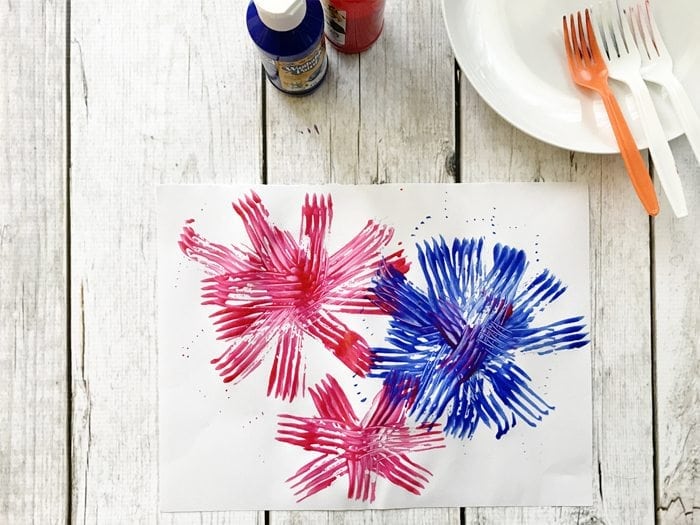 My kids love to paint. My daughter has painted on paper, plastic, scraps of wood and my kitchen table. My son has also painted on the table and most recently his clothing and his face. 🙂
Since the little artists of the house are so busy creating masterpieces we go through a lot of paint brushes (and paper). I've learned that I can't always count on finding a non-used, non-crusty, cheap paint brush laying around and have started using others things in place of a good ol' fashioned brush. That's what inspired the Fork Firework craft when we first did it last year.
My daughter was begging me to paint but all our brushes had seen better days. It was almost the 4th of July and my own artistic inspiration struck. The plastic forks were the perfect paint brush replacement, especially when I showed her how to make fireworks.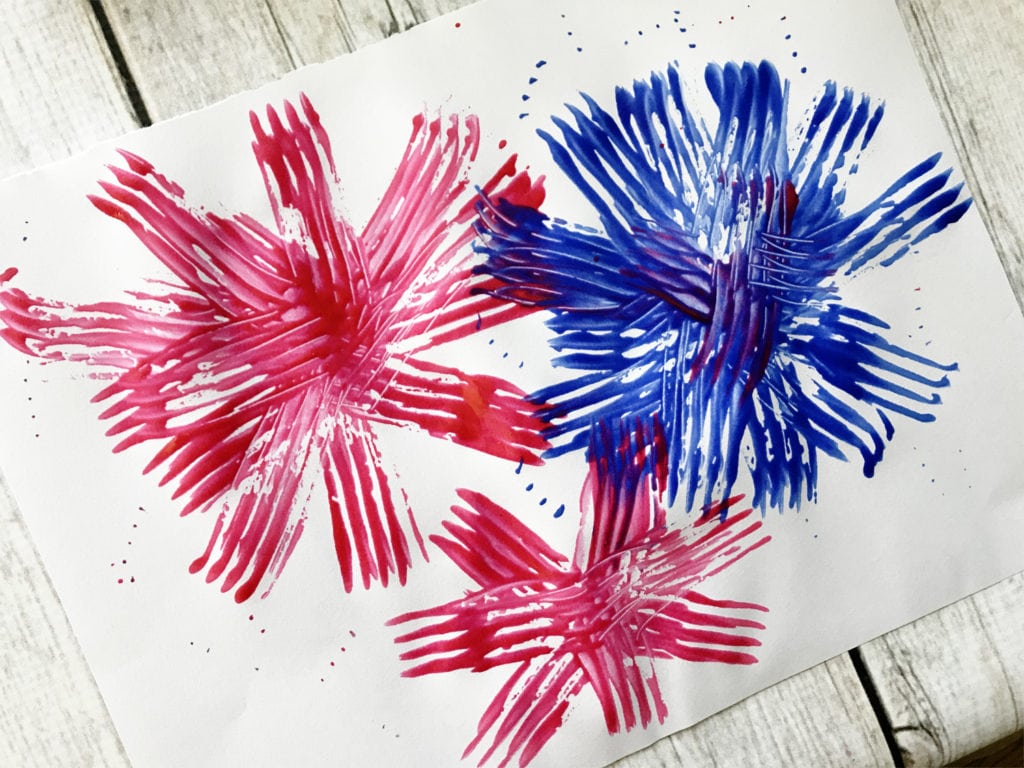 This year I've taken the project a step further and incorporated a lesson on primary and secondary colors for my daughter. (My son's only almost 2 and is a little young for the lesson but loves this project anyways since he gets to paint.)
So often we end up with a lot of brown or black spots in paintings because my daughter didn't understand how to blend the right colors together. This is the perfect, festive craft to explain how colors work and discuss the 4th of July fireworks so the kids know what to expect.
The Fork Firework Craft is such a simple project too! You probably have most of the things you need right at home already. All the steps are below. Oh, and in the video, I know I didn't use yellow in my primary color painting. I decided to keep it patriotic at the last second. 🙂
Supplies:
Plastic forks
Paint in primary colors – yellow, blue and red
A plate
A piece of paper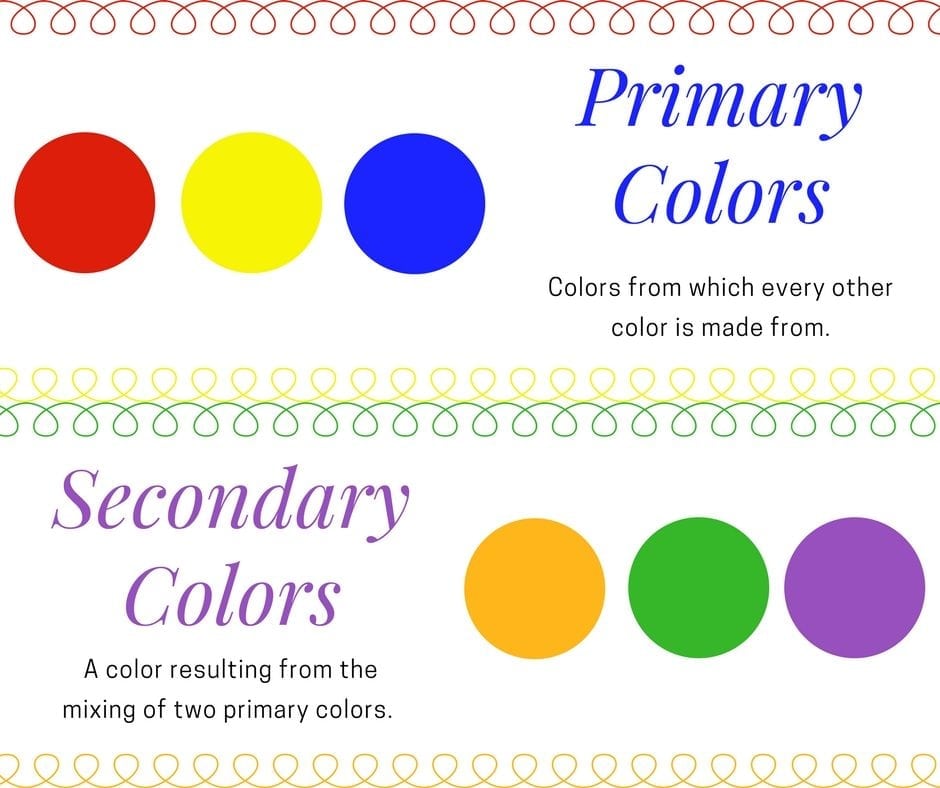 Primary Steps:
1. Squeeze out each primary color on your plate squeeze drops of color onto the plate.
2. Dip your fork into the colors so that the prongs of it are coated.
3. Drag your fork through the paint in different directions so you can make a burst.
4. Do this for each color until you have enough fireworks to fit your plate.

Secondary Steps:
1. For the secondary painting mix the color drops together and explain to your kids as you go which color combinations will make what colors.
2. Then have them drag their fork through the colors in a fan-like pattern until you have your secondary colors firework painting complete.
That's it! It couldn't be simpler, right? Happy Fourth of July, friends! I hope you have a good celebration.