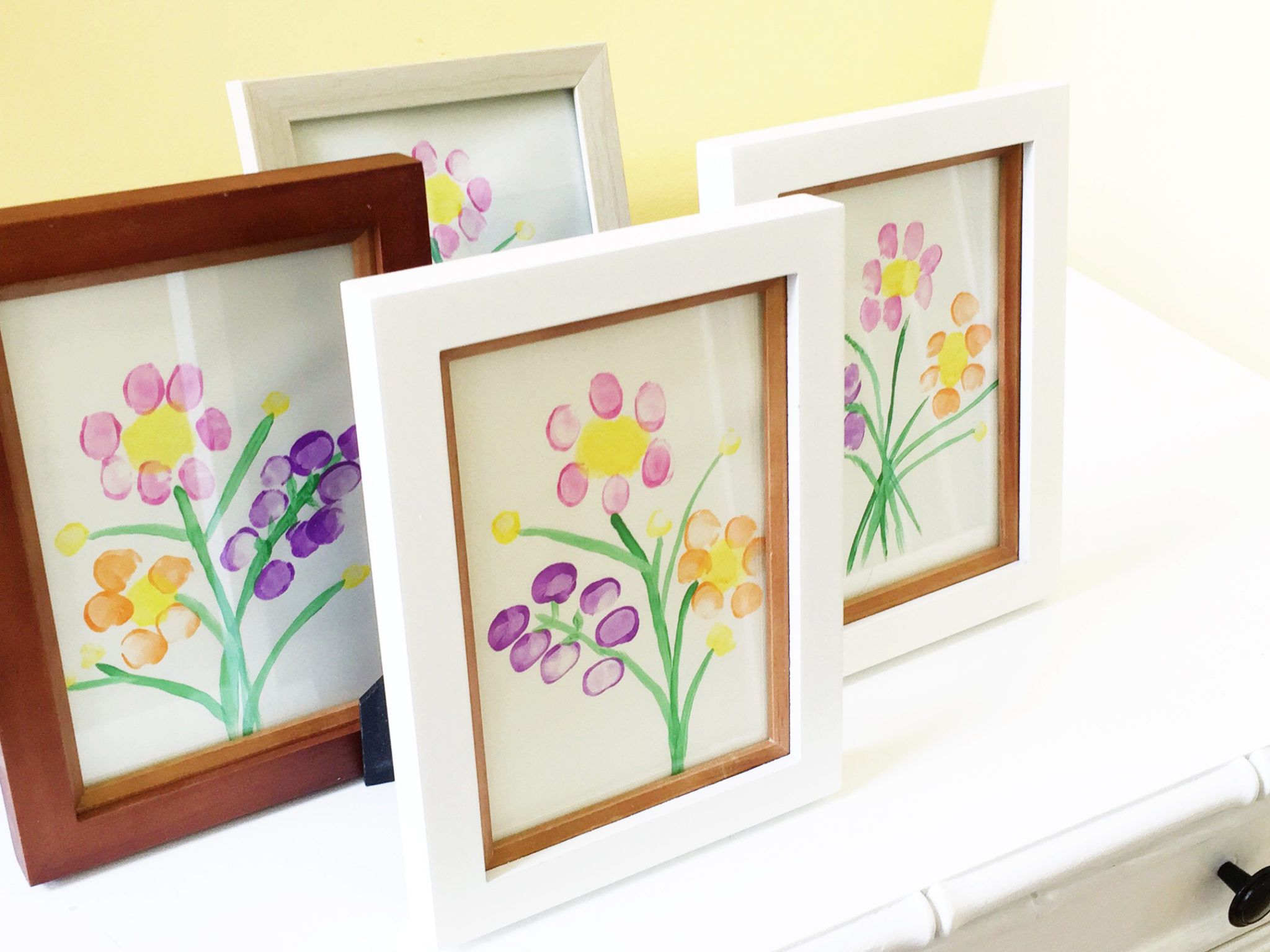 I always enjoy a good homemade gift, especially one from my daughter. This is probably the reason I have piles of her artwork from school that I can't bear to part with. I also feel like displaying it as some art work makes it even more adorable and a little more special. With Mother's Day coming up, I wanted to share some homemade artwork we created for the important ladies in their lives, the Fingerprint Flower Bouquet. I made this for them once before when Keira was 9-months old, but I thought an updated piece of art might be nice now that we have Roman too. It literally let's them put their own personal touch into the gift. 🙂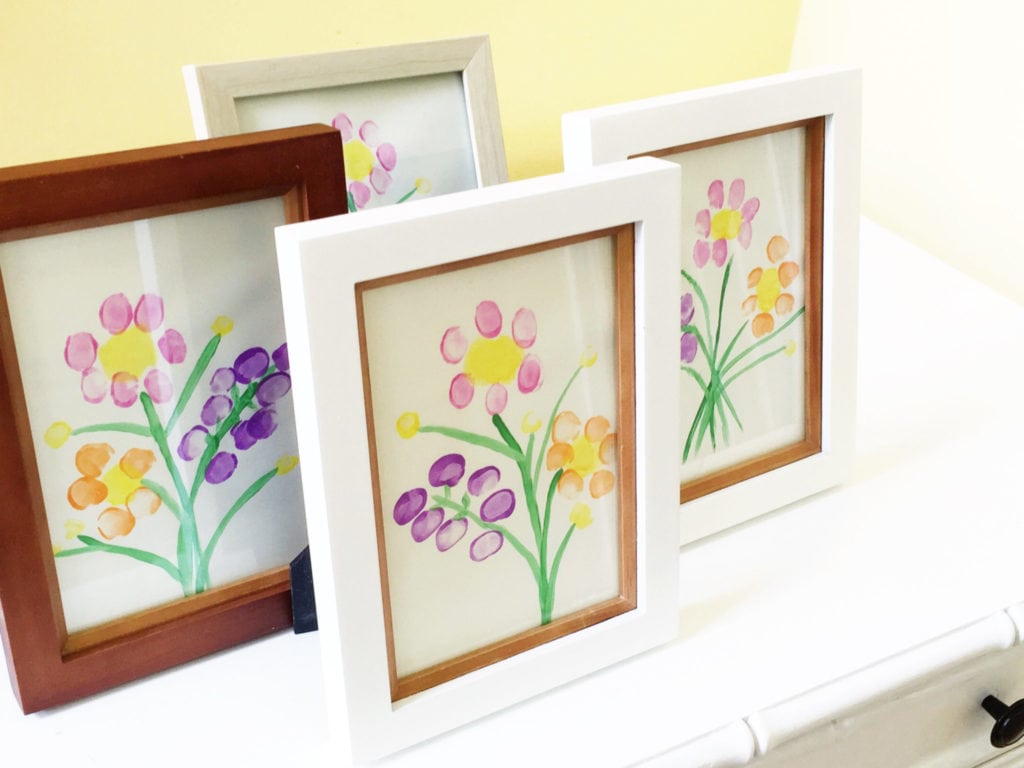 This Fingerprint Flower Bouquet craft is easy and you probably have everything you need to do it right at home. We used white paper, paint and then I found some inexpensive frames (half off) on sale at the store. I love that their little fingers are forever frozen here and that the flowers will never die. It makes for a much better bouquet, in my opinion.
First, I painted Keira's finger with the paint. I've found this paint gets really clumpy so painting it on is easier than actually having her dip her fingers in it.
Then, I just gently pressed her fingers to the paper to form a flower shape. Her flowers are the pink and purple ones (her favorite colors, of course). With the baby, I first used his toes to make the orange flower because he was much pickier about letting me fully control a finger. But, I needed to get those little digits in too so I essentially arm wrestled him to press his little finger in for the yellow flowers buds.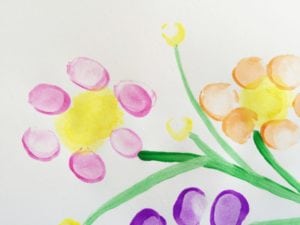 Lastly, I used a paintbrush to dot out the flower middles and paint the stems. It was as simple as that and now my kids have a present for their grandmas, great-grandma and great-aunt. It took about 10 minutes total.
I don't think they have to be perfect so don't stress if your kids get paint in other areas. I like a little bit of imperfection in this type of sentimental gift. To me, the imperfection, the messy-little-kidness of it all, let's them leave finger prints on your heart.